Nashik/Mumbai – April/May 2010
Breakfast: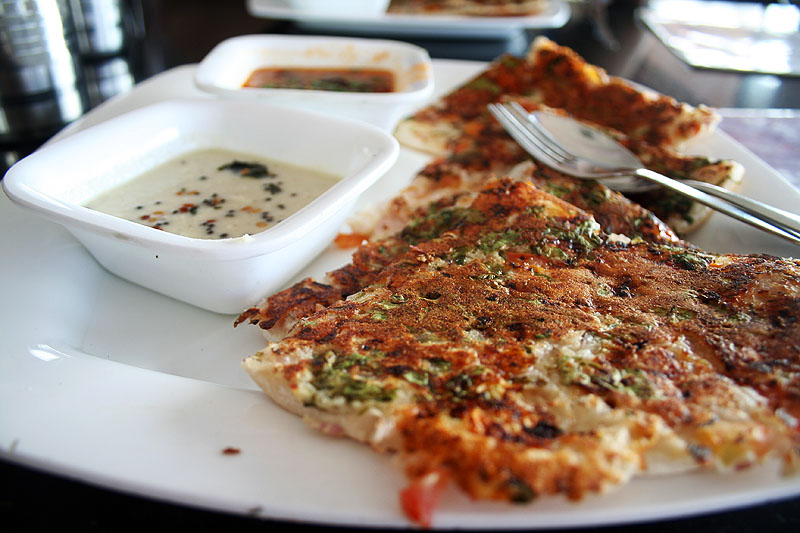 Quite possibly the best Uttapam I have ever eaten.  I must have mentioned this before, but India really does have some of the best food there is around, and it's cheap!  When you compare the prices and quality to that in London, it really does make you wonder..
Of course it's more or less customary to drink tea in India: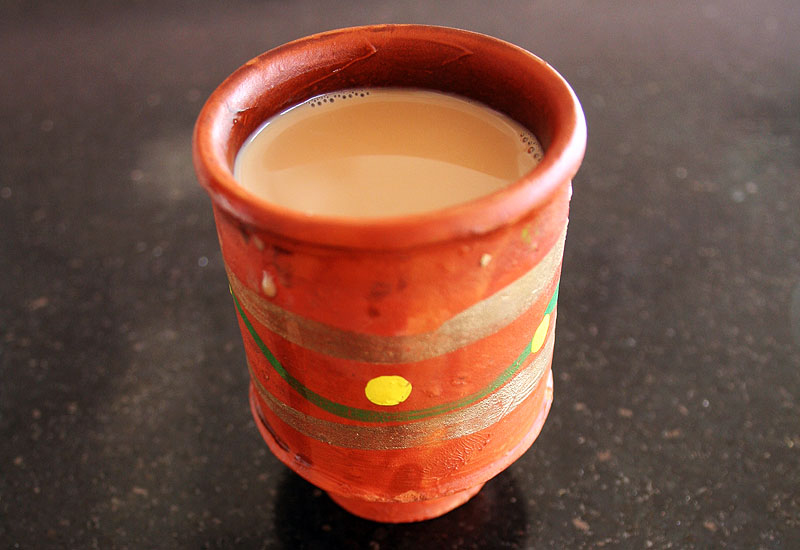 Nashik is a few hours away from Mumbai and is known as one of the world's holiest Hindu cities – the others being Haridwar, Rishikesh and Allahabad.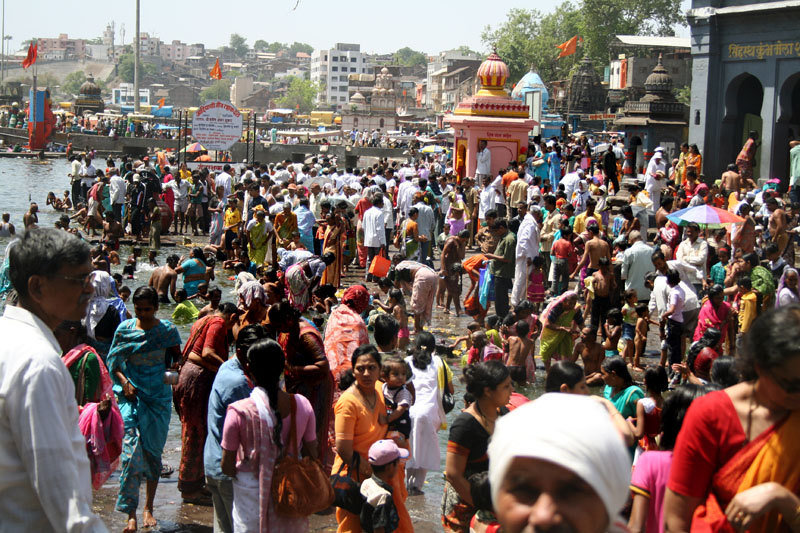 Like with all of these four places, Nashik is located on the river, and the Hindu tradition is for people to bathe in the water, as they believe their sins will be washed away.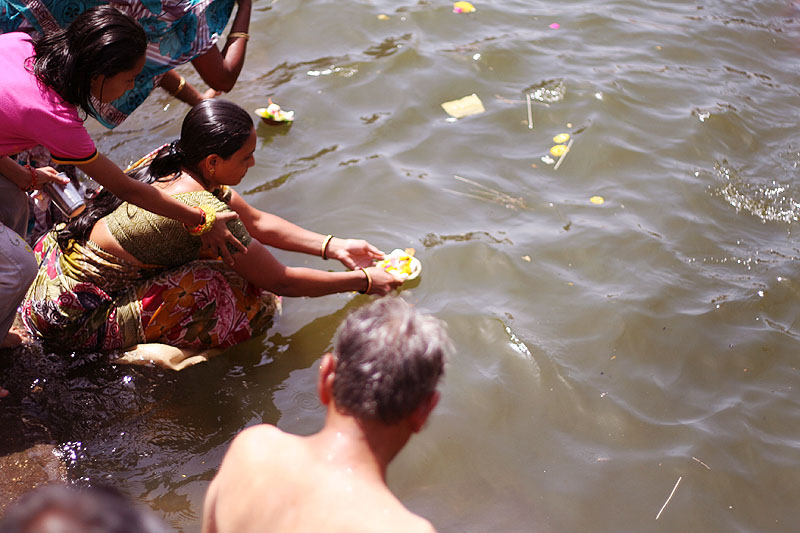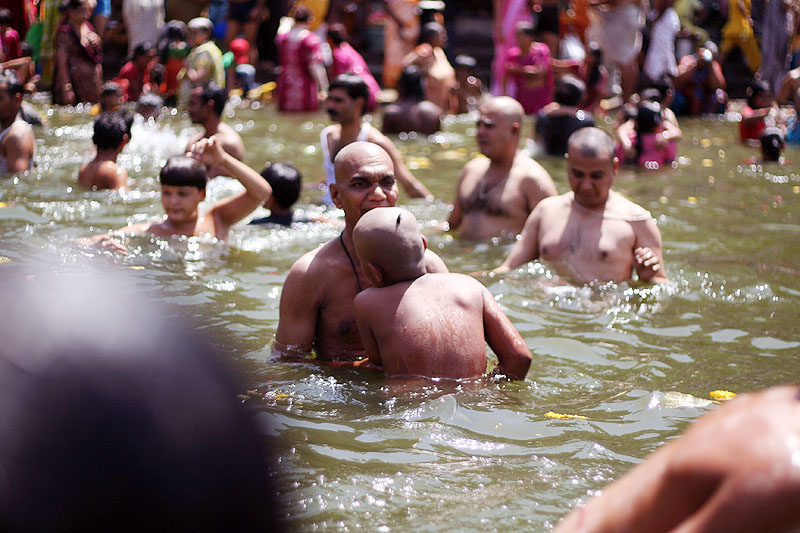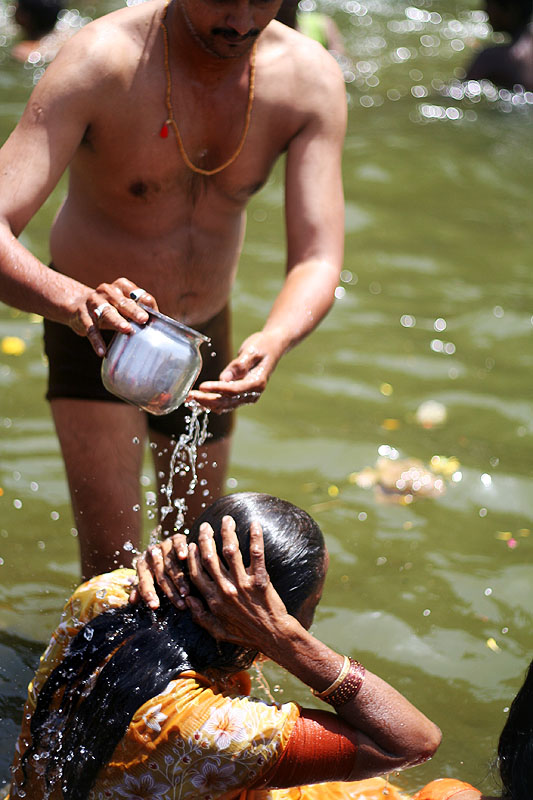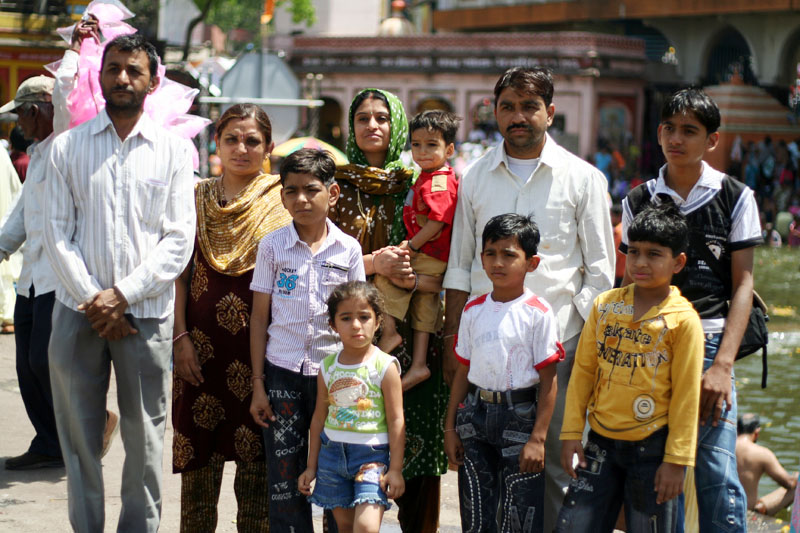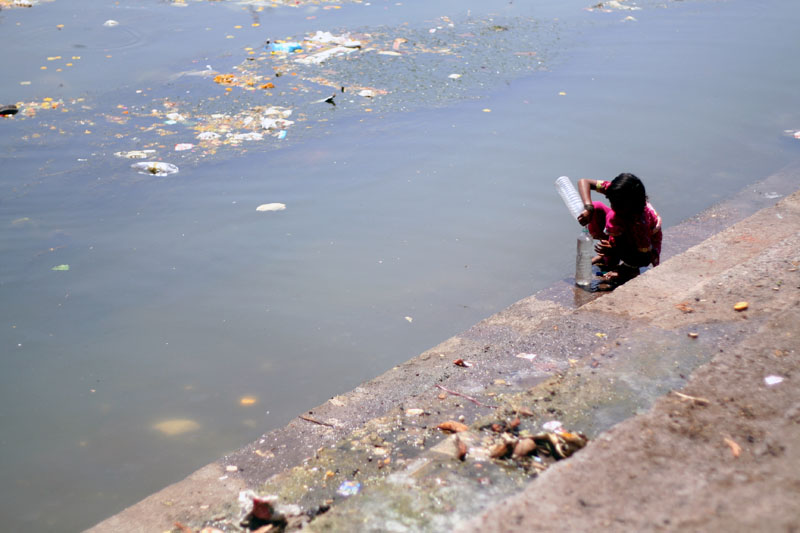 In the nearby market: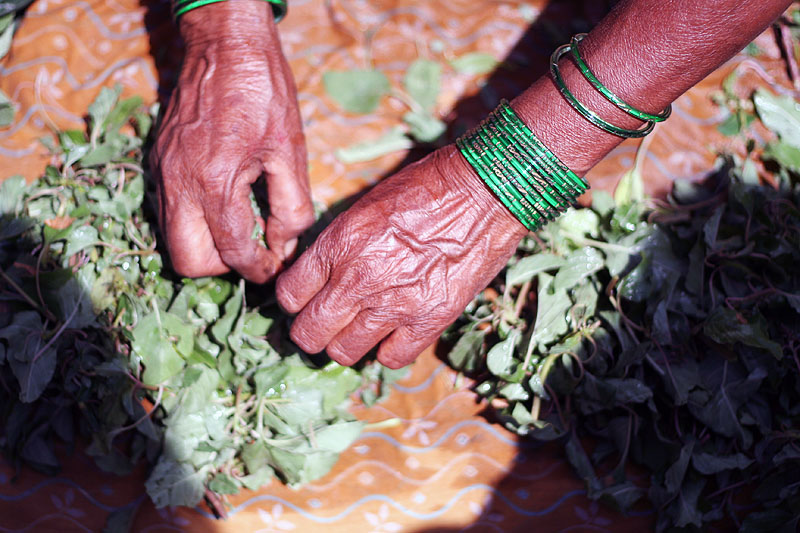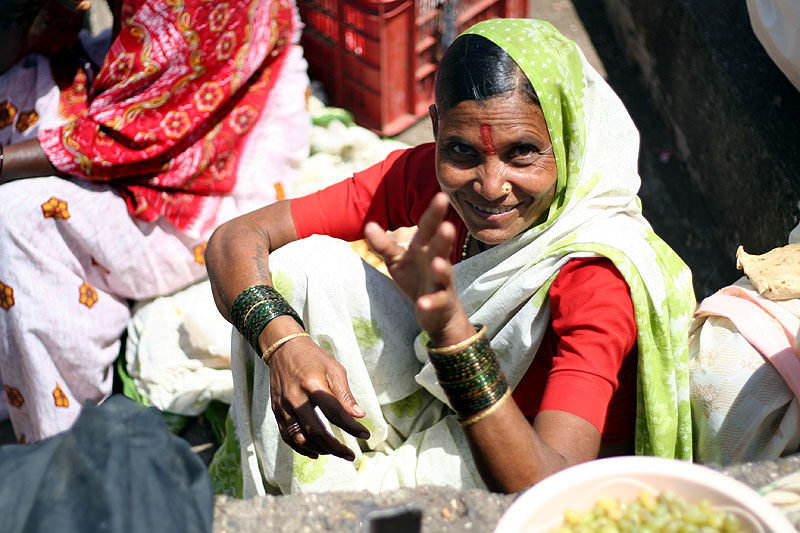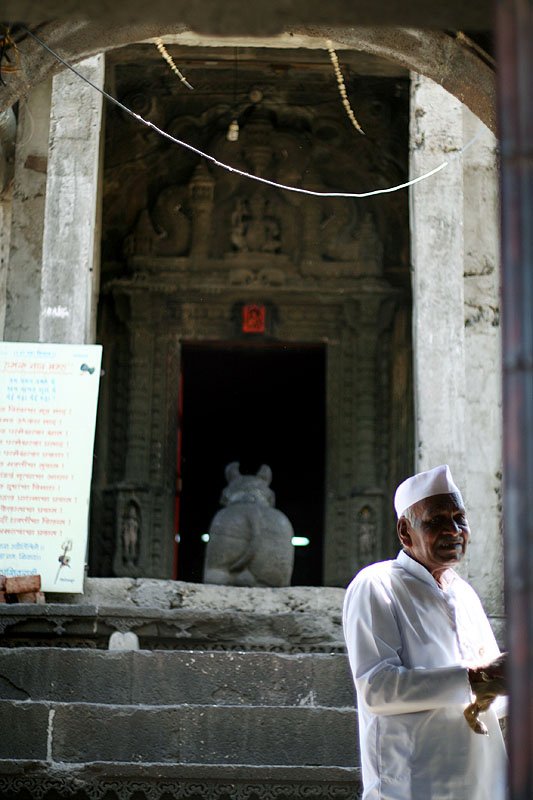 Papri Chaat: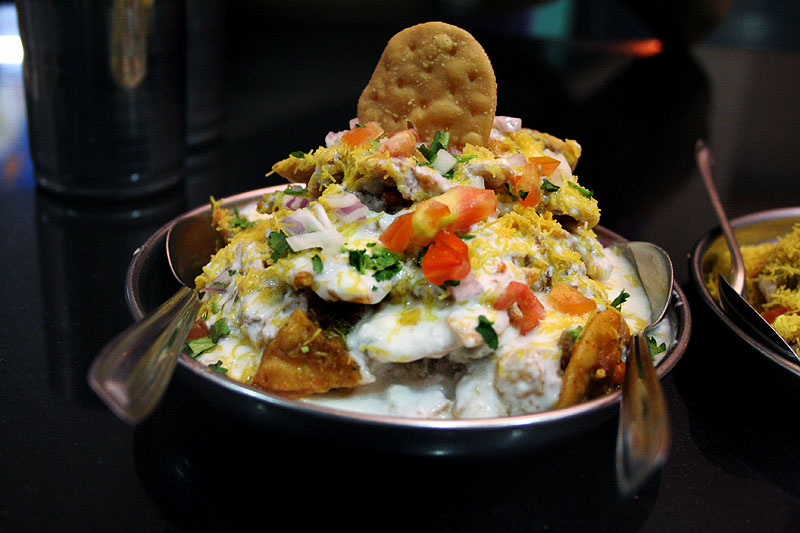 It's one of my favourite Indian snacks made up of potatoes, chick peas, tamarind chutney, yoghurt, and crispy fried wafer-type things. Yum.
Switching to film:
Kodak Gold 100, Nikon F3 50mm f1.8
I bought this film in Mumbai and also got the below images, as well as those from my last blog, developed in Mumbai.  Interestingly enough, I couldn't find any photo shops willing to develop the rolls within the hour or even after a few hours.  I went to a couple of places and both said that they only turn the machine on once a day and that hardly anyone brings in rolls of film any more.  To get 2 rolls of film developed/processed,  printed, and scanned onto CD, cost around £6 – around half of what it would in the UK.  I also bought some black and white Ilford PAN 400 which I have never seen in the UK, despite it being 'Made In England'!  It's what's currently in my camera.. curious to see the results when I'm done with that roll.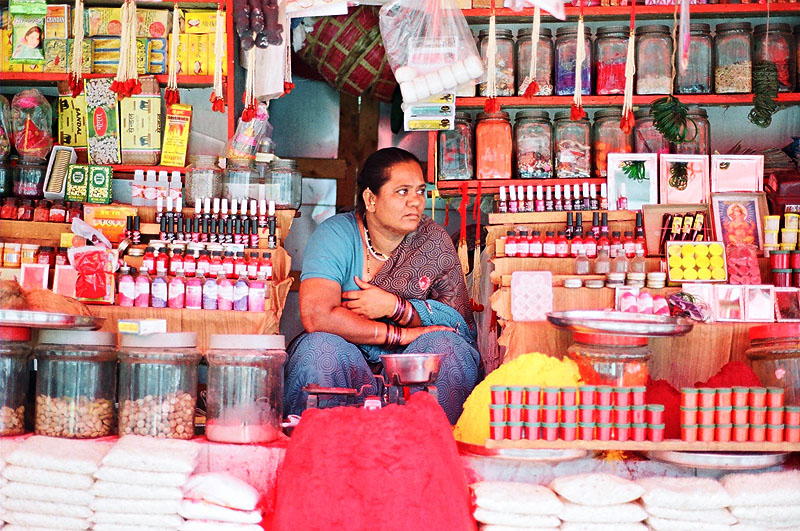 Bad focusing = ruined shot: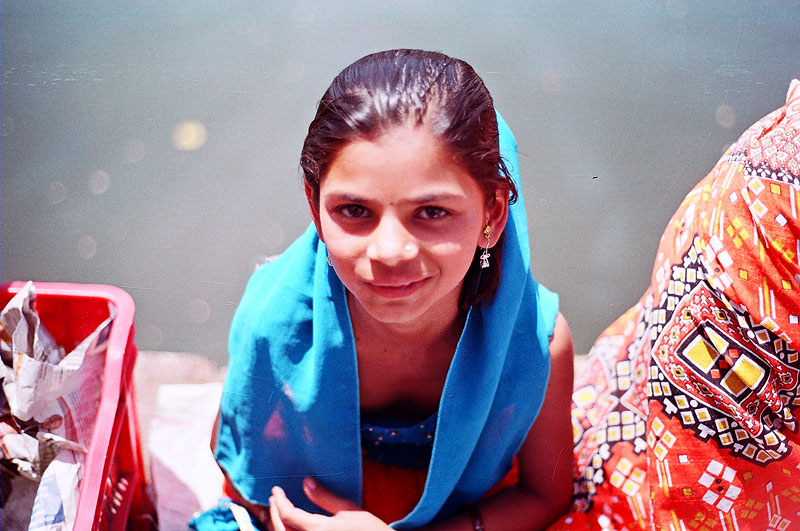 I'm not sure how I managed to focus precisely on her earring.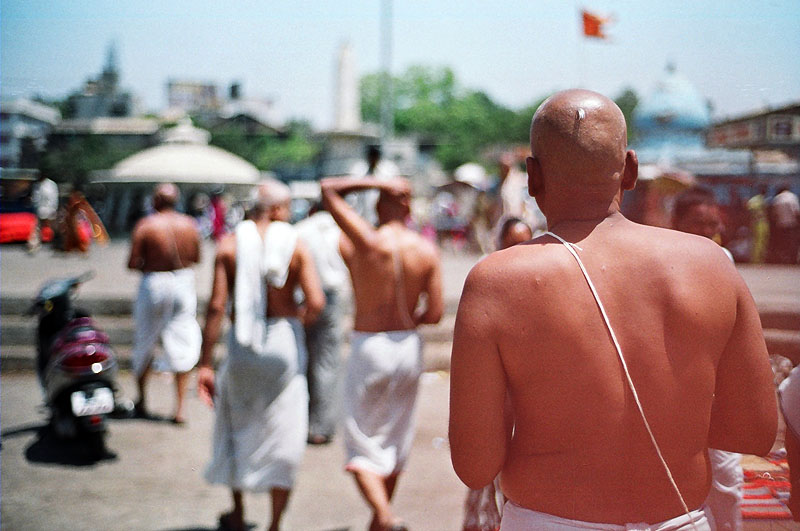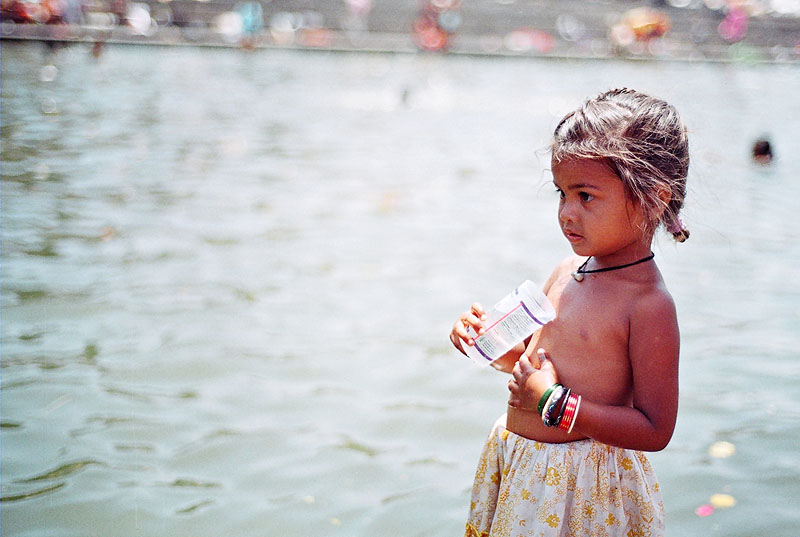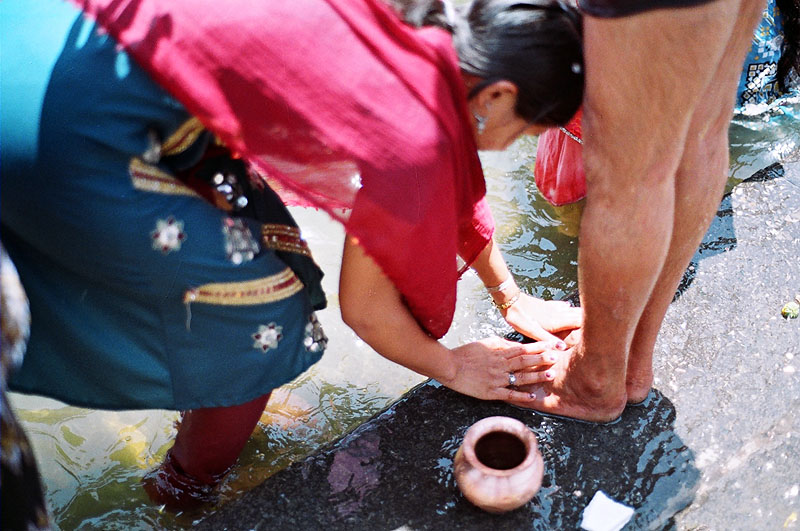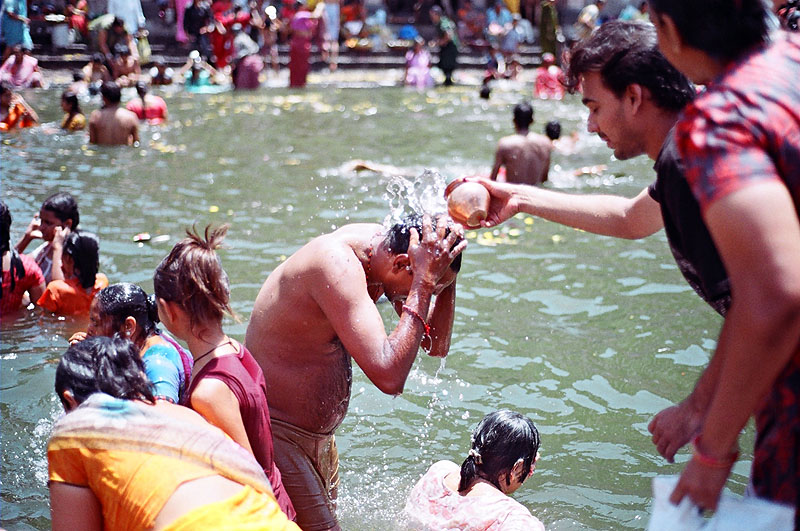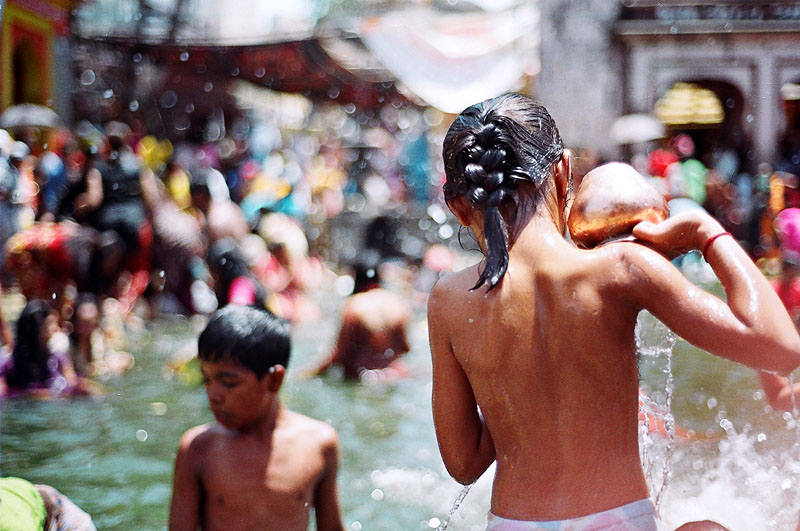 This boy kept asking me to take his picture and started to invade all the shots: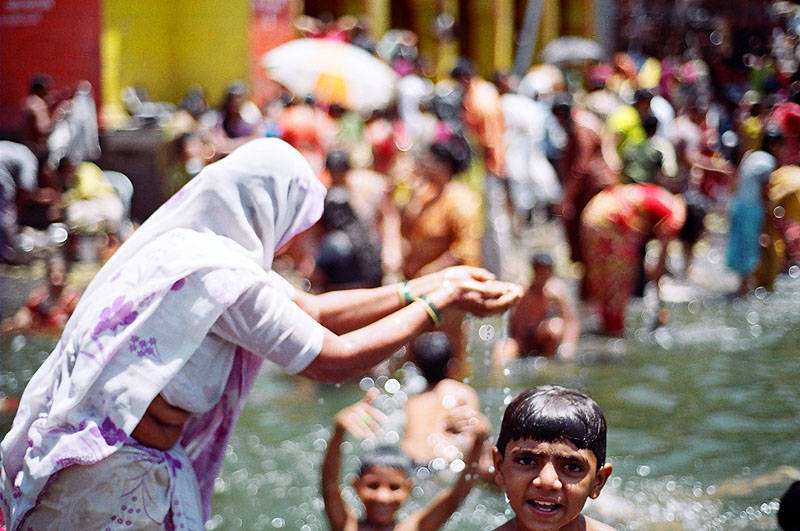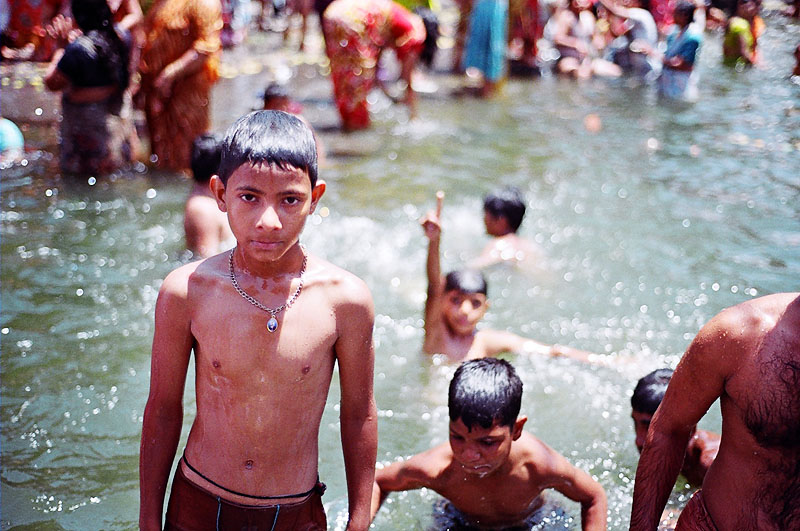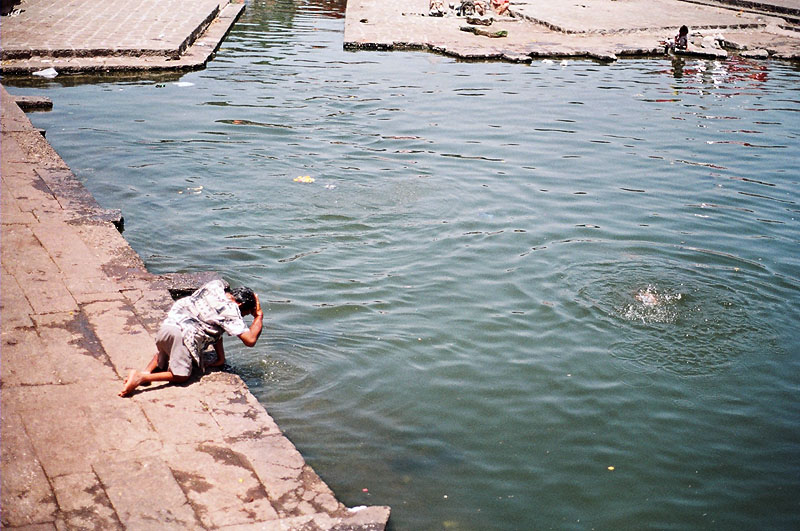 A ceremony for the dead: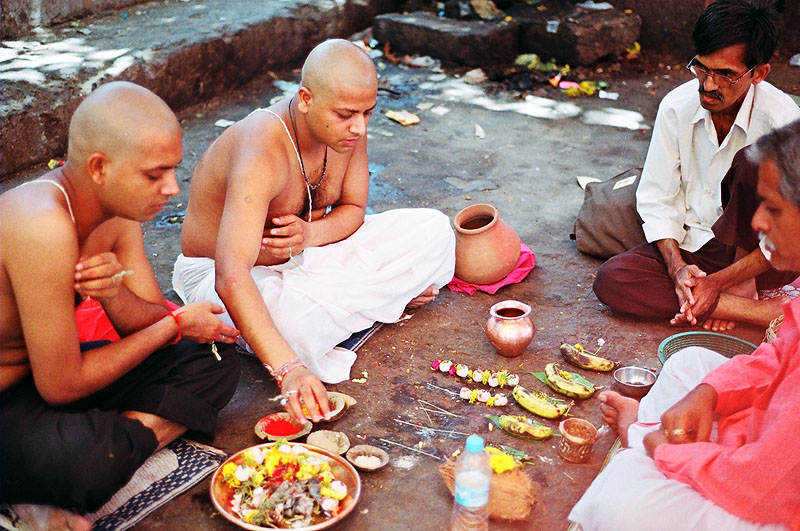 I had asked if I could take that picture.
She asked me for a picture: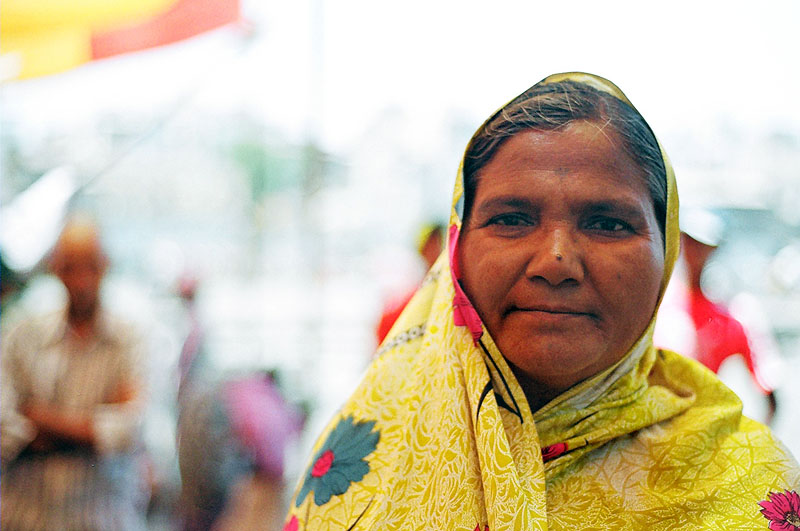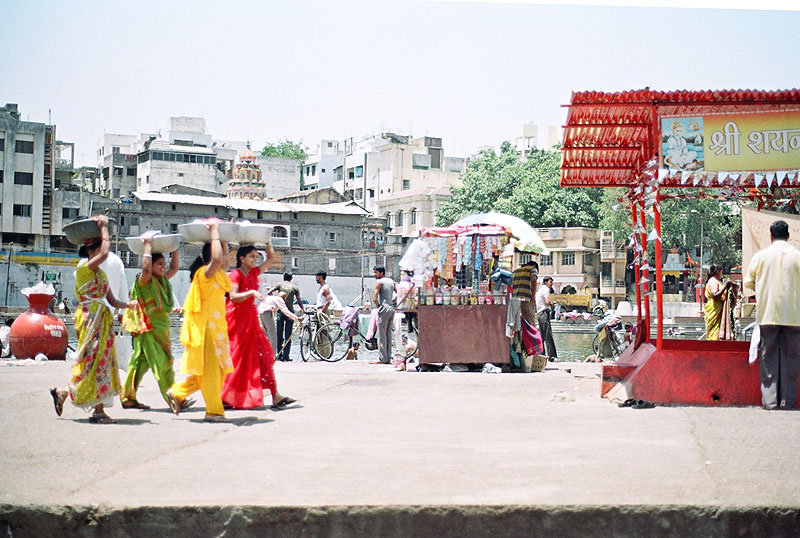 It takes 2 people to use a custom-made manually run machine to squeeze sugar cane juice: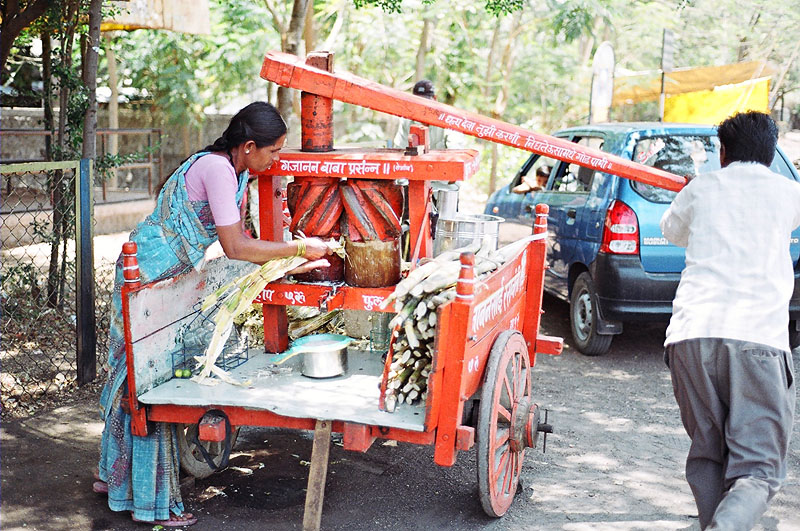 Perfect for a baking hot day, trust me.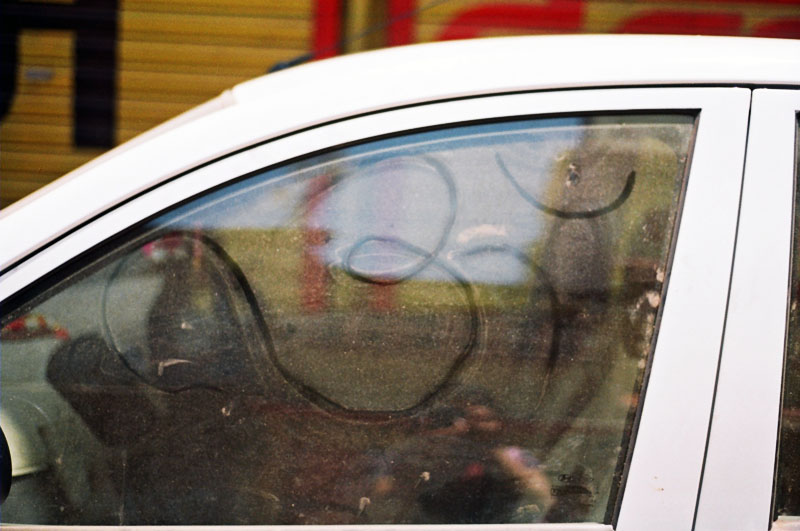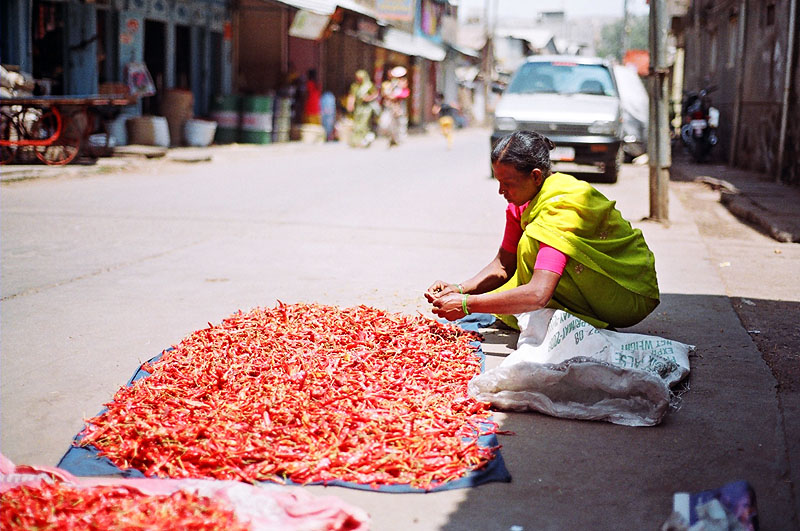 Another shot ruined by dodgy focusing: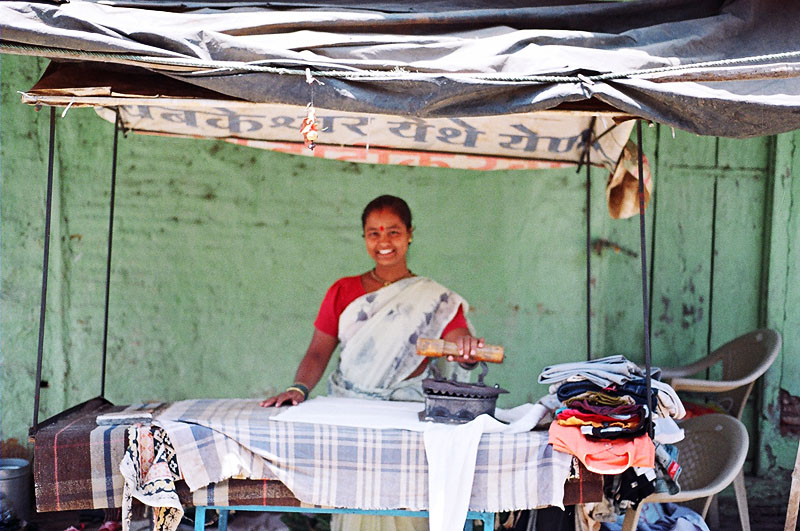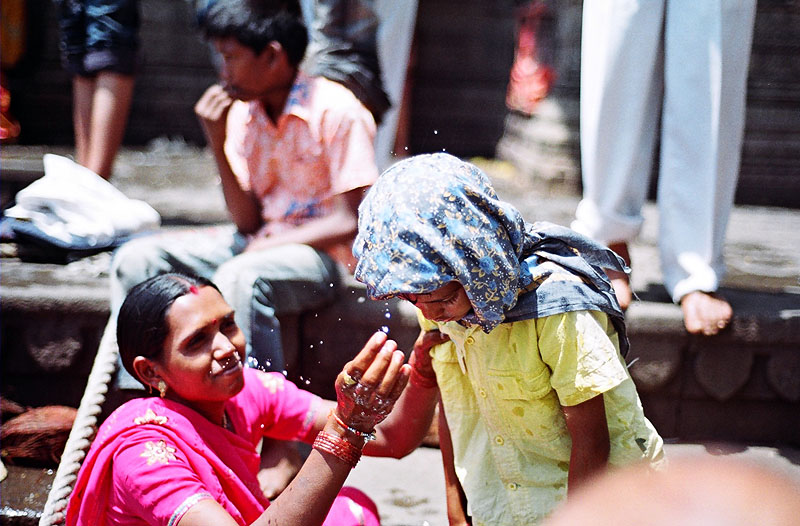 People immerse all kinds of things into the river but mostly flowers and coconuts: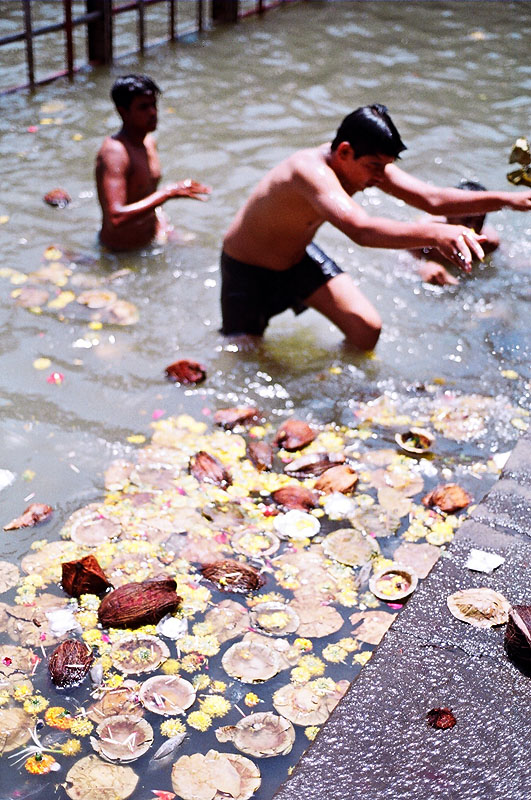 Speaking of coconuts, in Mumbai a coconut fell from a tree about 5 ft from where I was standing.  That surely would have resulted in severe head injuries had it fallen on my head :| My friend then accidentally hit me in the face with the same coconut after picking it up.  Had I not been wearing sunglasses that probably would have taken my eye out.  Coconuts definitely are not lucky for me! The result of that episode – I will always avoid walking under coconut trees.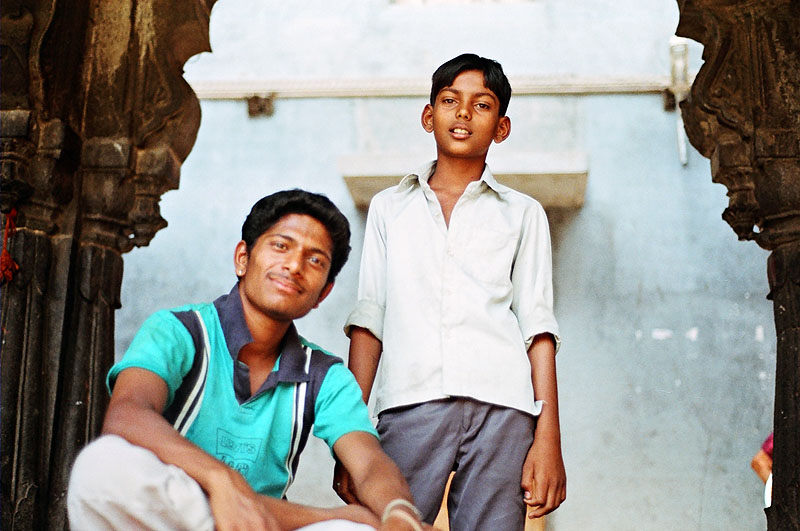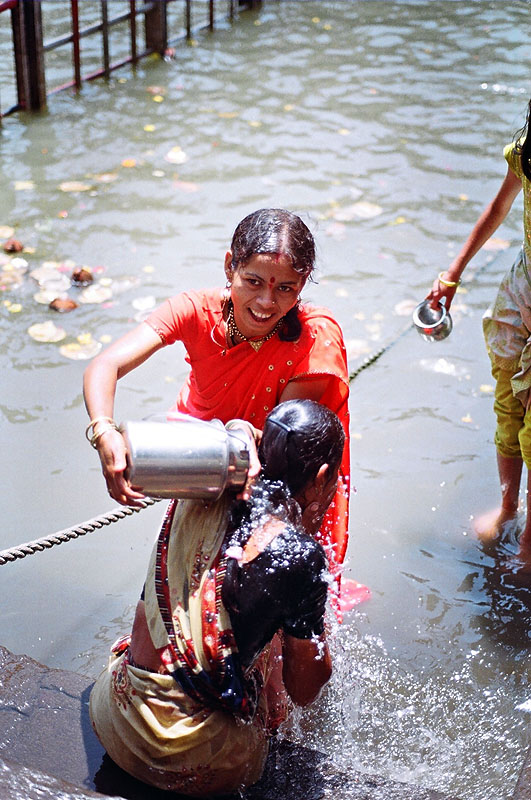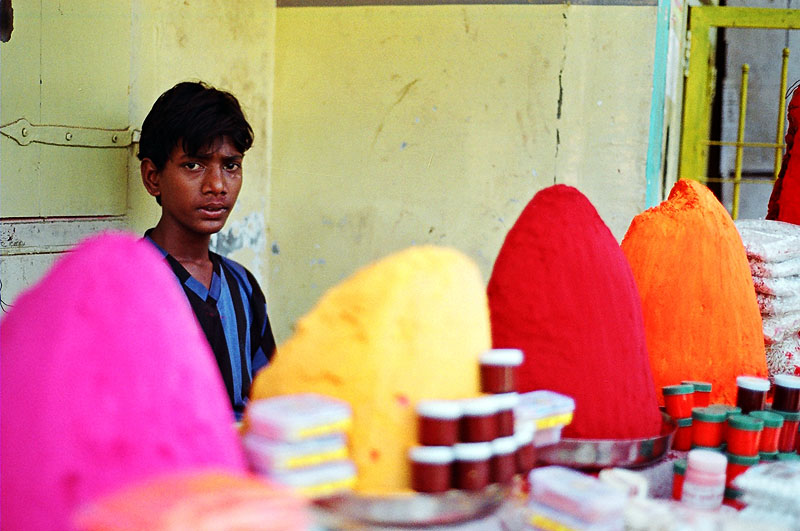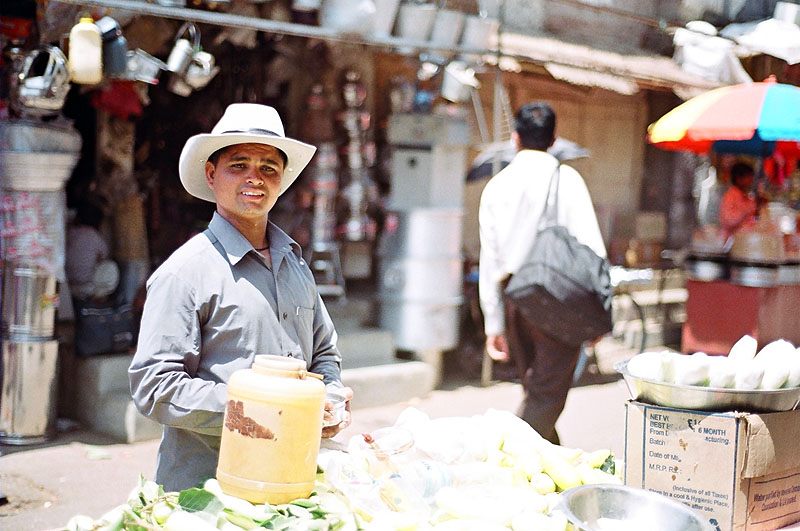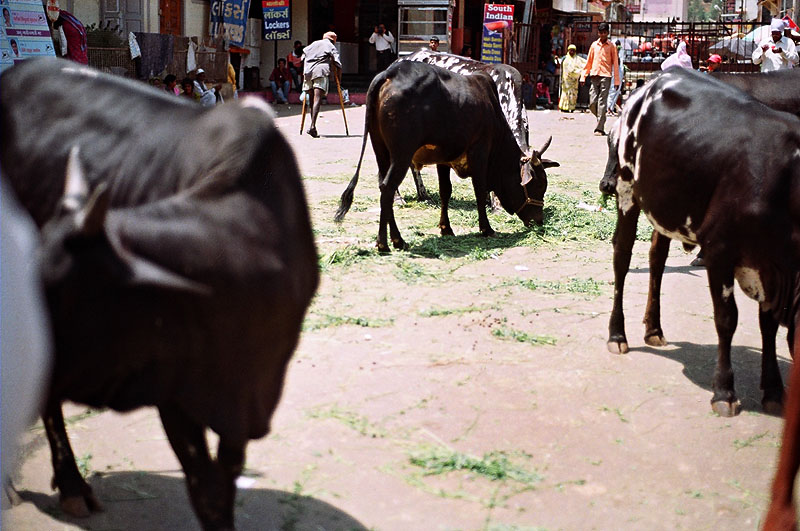 Interesting sign outside a temple: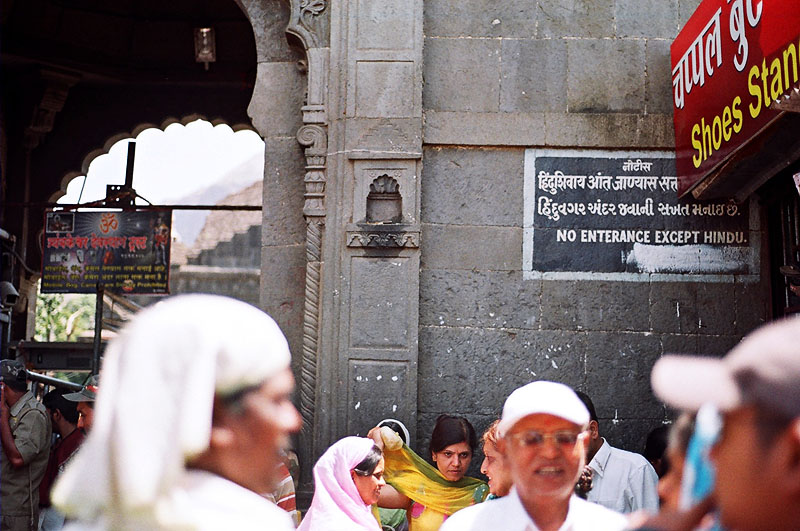 After seeing it I decided I didn't want to go inside.  There's a lot of discrimination and racism in India.  To buy a flat in Mumbai (I'm not sure about the rest of the India), there's a list of criteria you have to match.  Most apartments will specify that you have to be of a particular religion to live there, for example you'll get all-Hindu flats where Muslims cannot possibly live, and vice versa, as well as all-Christian areas, and even only-Vegetarian apartments.  Many places also disprove of single/divorced residents.  A friend of mine had to pretend she was still married otherwise being a single divorced mother she would not have been allowed to live where she does.
Of course, if you're rich and famous, then none of the above applies and you're free to live wherever you want! Welcome to India : )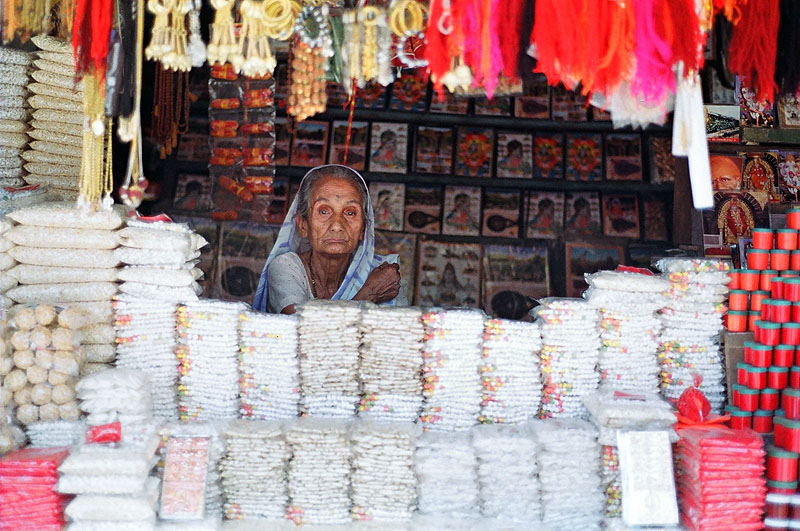 Kodak ColorPlus 200 – Nikon F3 50mm f1.8
A waterfall in Nashik: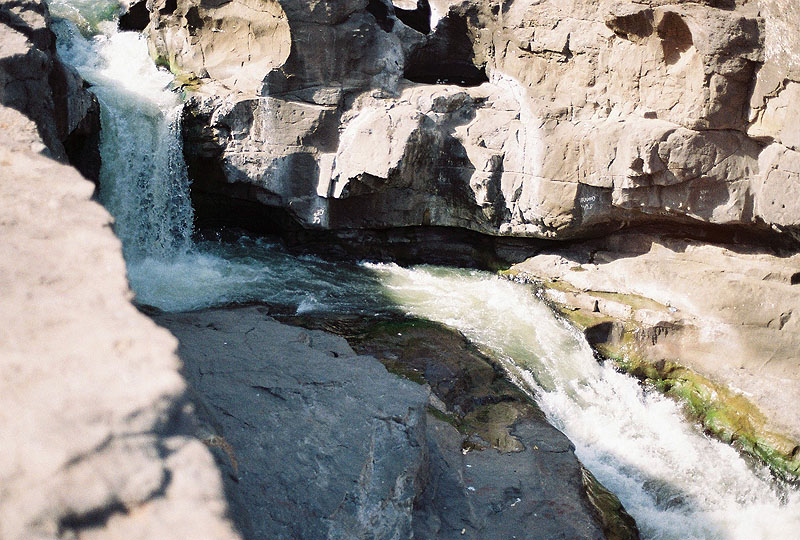 Back in Mumbai.
I see this woman and her child every single time – well, they always come up to the car window: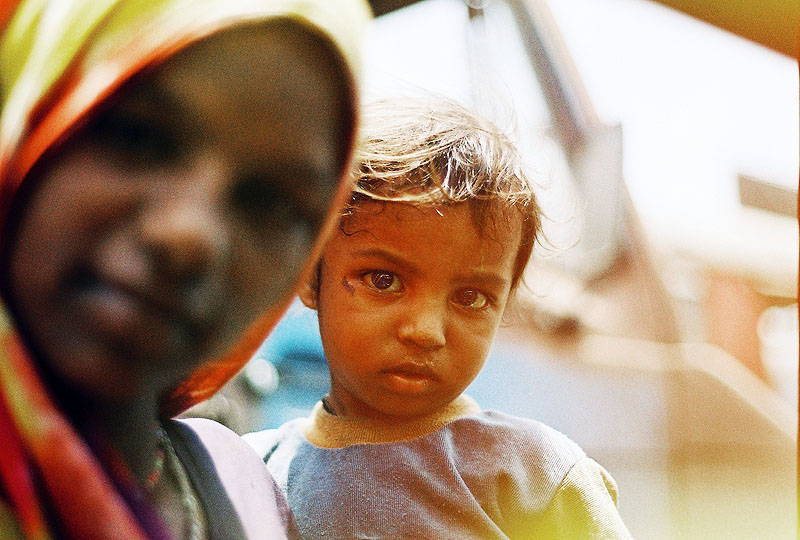 Previous pictures: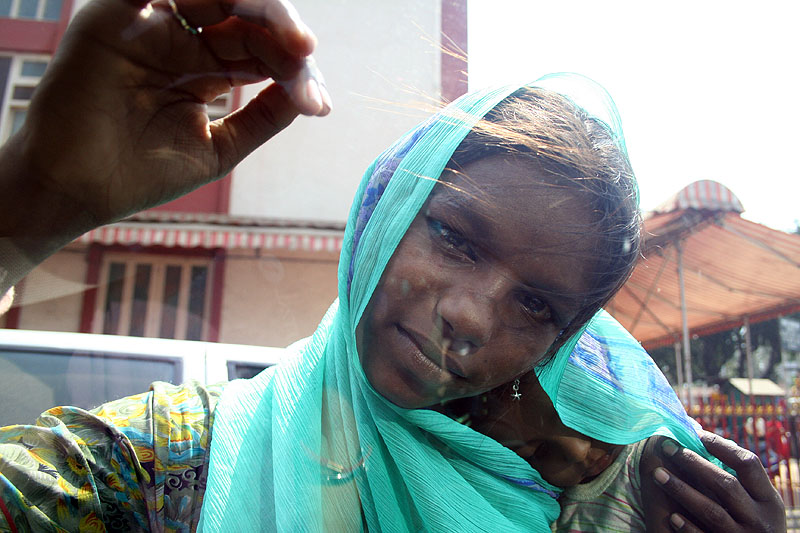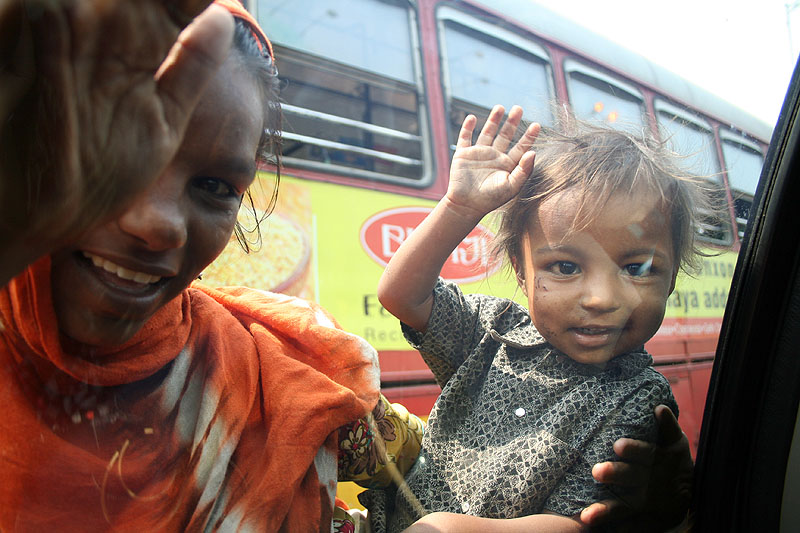 I asked her why she still doesn't have a job and she laughed. It kind of makes you realise these people will simply live their lives asking for money, and I'm pretty sure the next time I'm in Mumbai I'll see her again in the same place, with her son getting older, until one day he's walking around doing the same thing.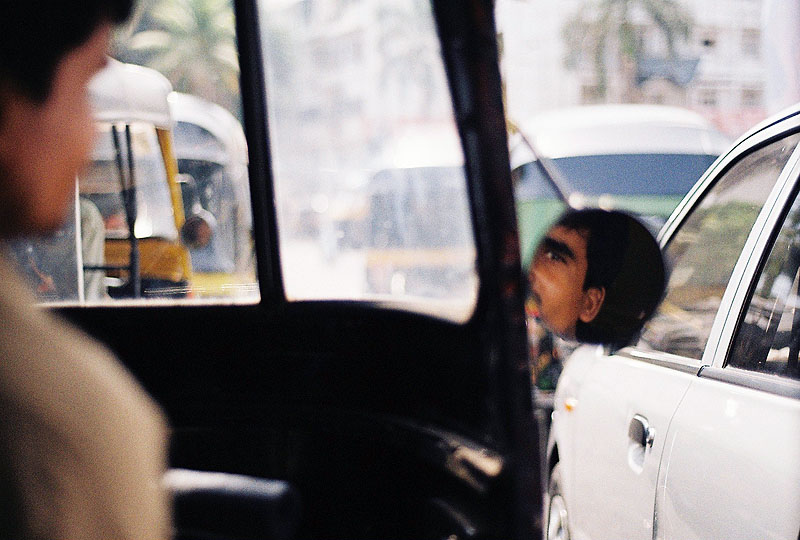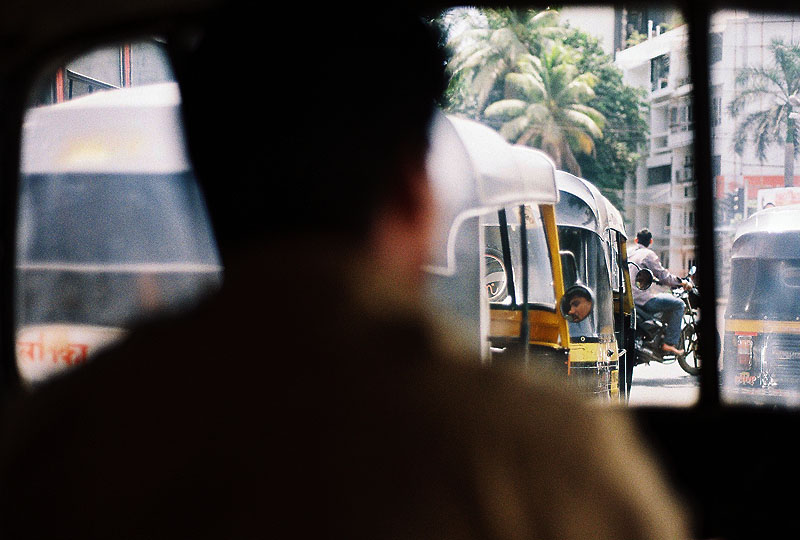 I love rickshaws.  They're so old-school: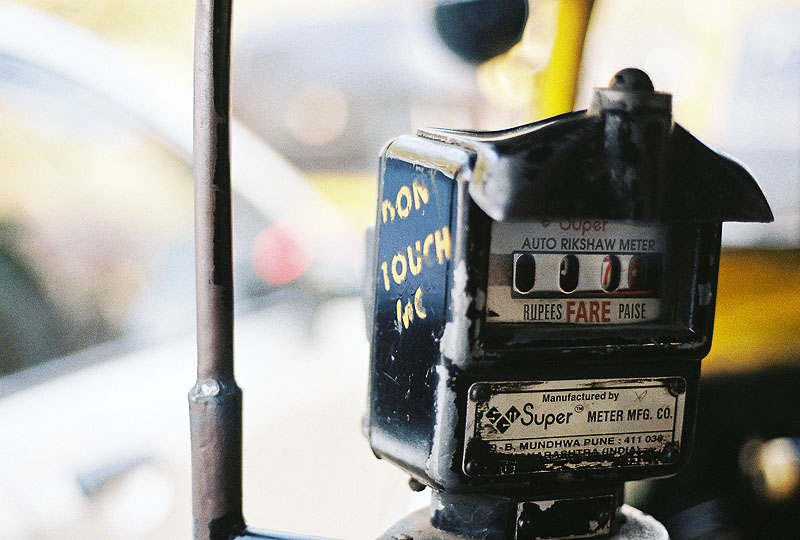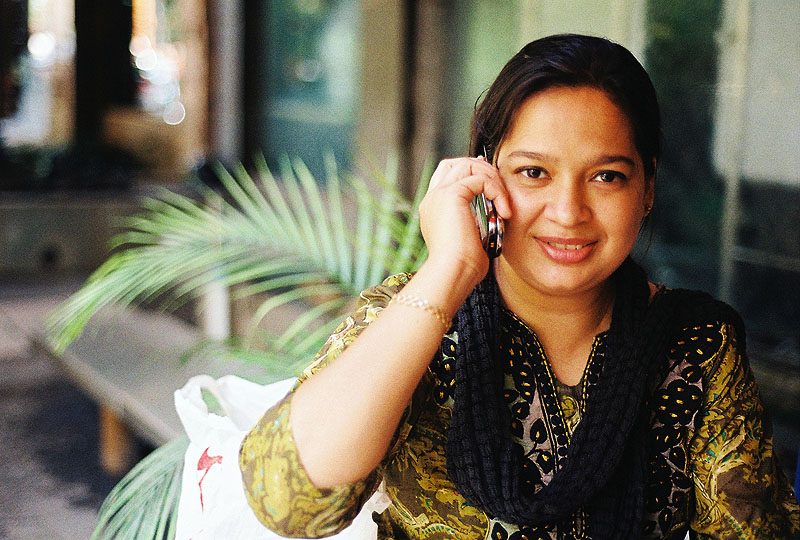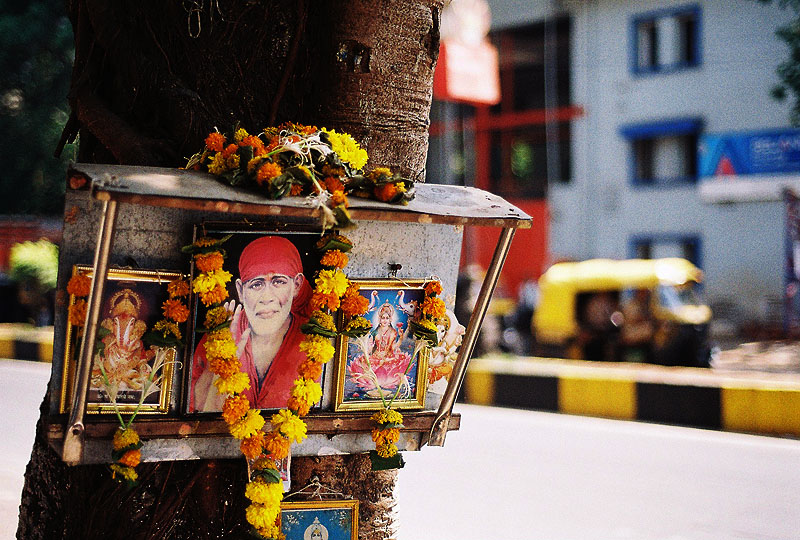 India is the only country I have been to where faith is visible virtually everywhere.  In Mumbai you can't walk down the street without seeing signs of religion – mainly Hindu, Muslim and Christian.  I find it quite fascinating and impressive just how much religion plays a part in the lives of people here.  There are countless festivals and religious days, and random processions during the day and night.  India is truly a country of faith.  Faith and Bollywood.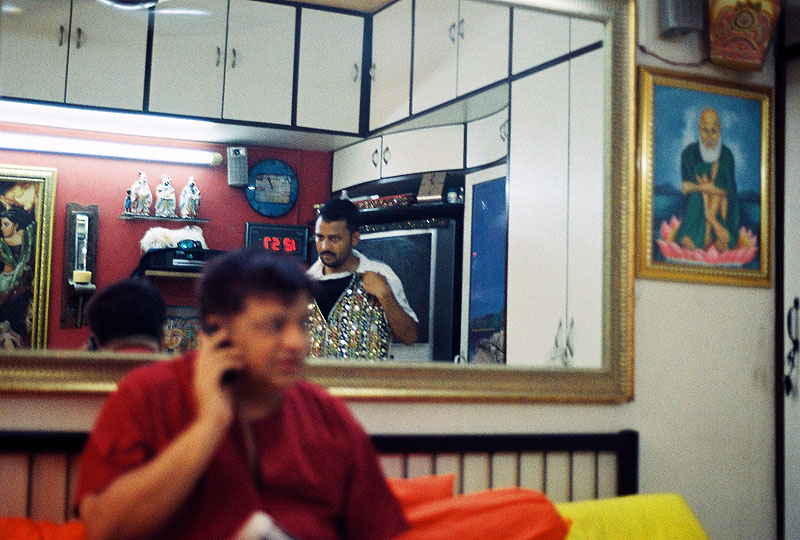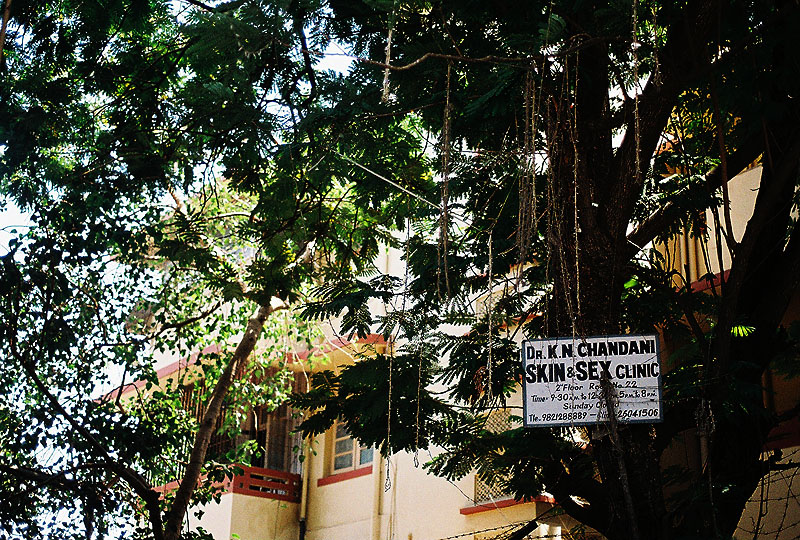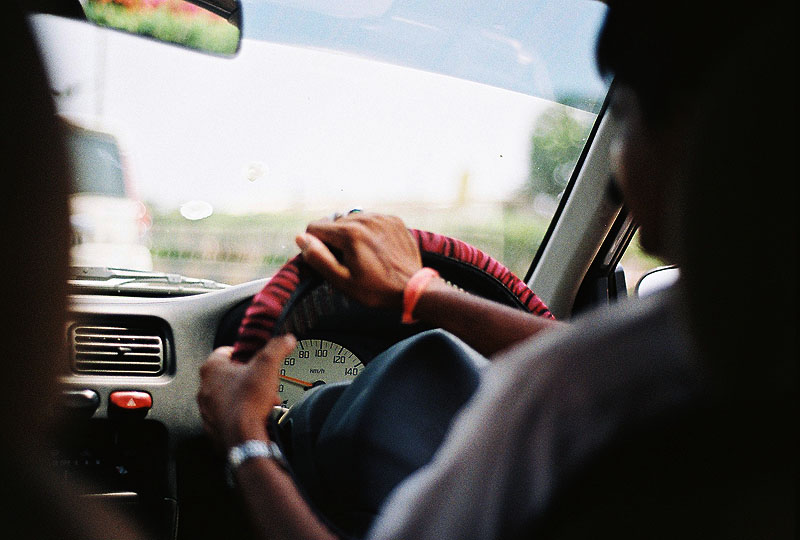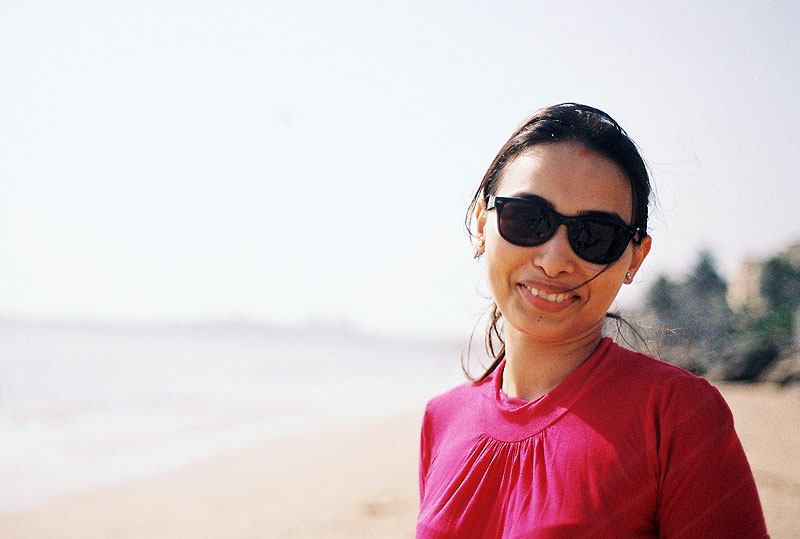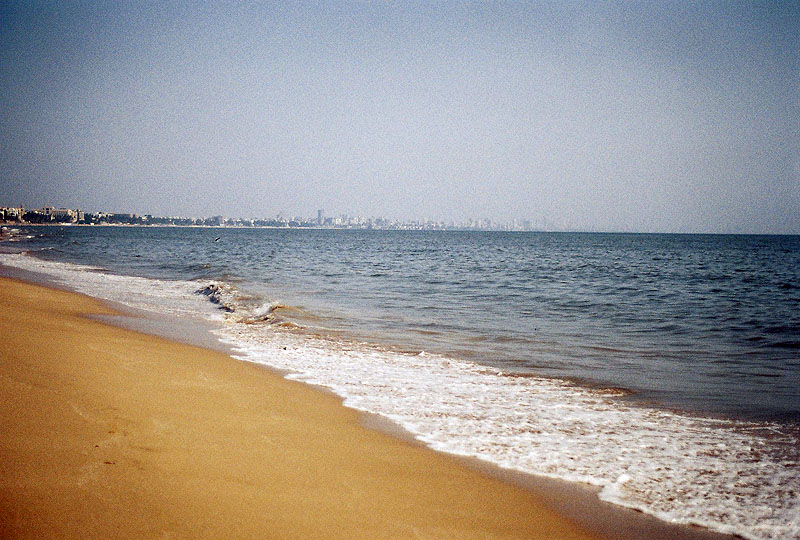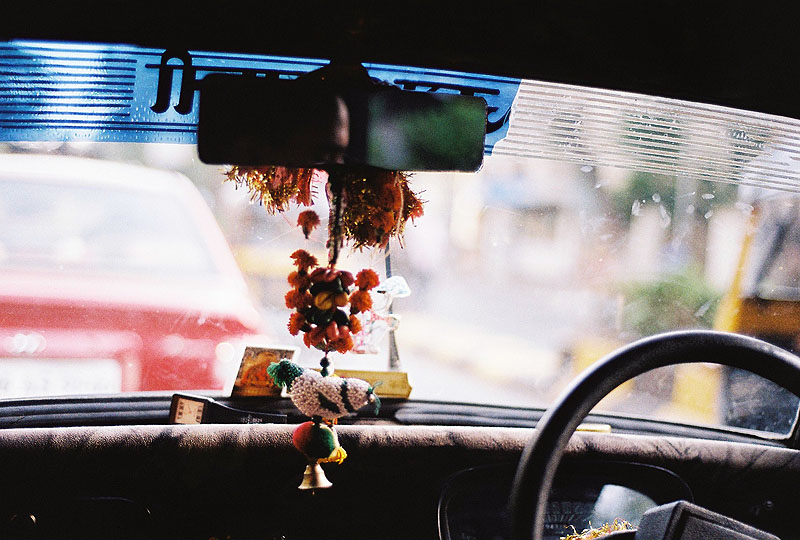 I really liked the results from Kodak Gold 100 – definitely a film I'd use again although I'd probably never get a chance to use it in the UK since the sun barely shines! :P ColorPlus 200 was OK although a little too grainy for my liking.
Back to digital now. So I went on a bike ride with my friend Priyanshu which was CRAZY to say the least.  Seriously mad.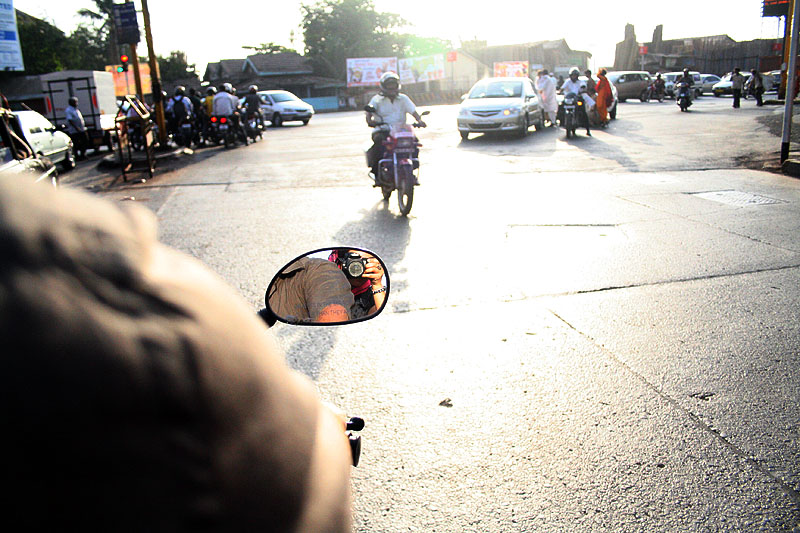 Somehow I managed to take self-portraits while on the bike.. probably a death wish but ah well.  It was fun!
Also took a video:
I love how almost everyone is looking at us in this pic: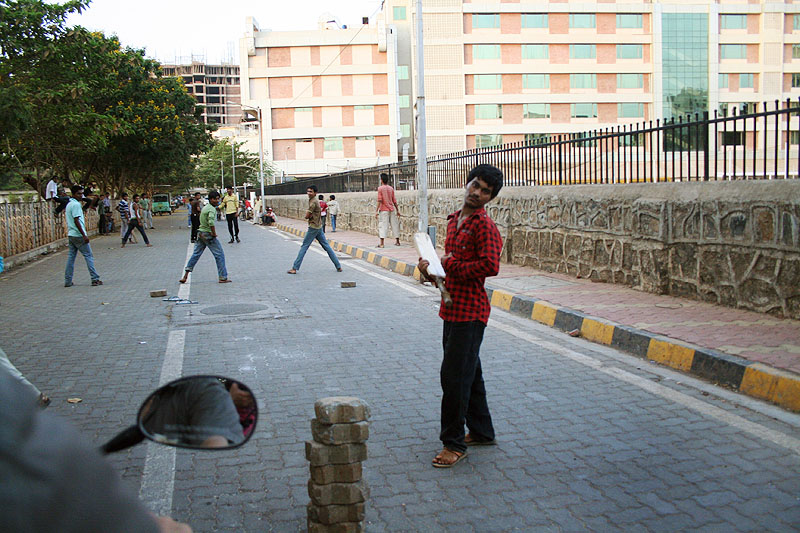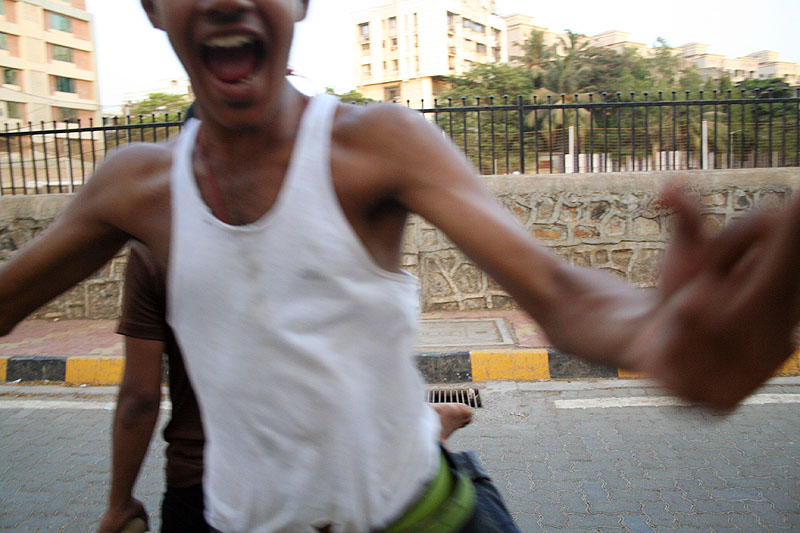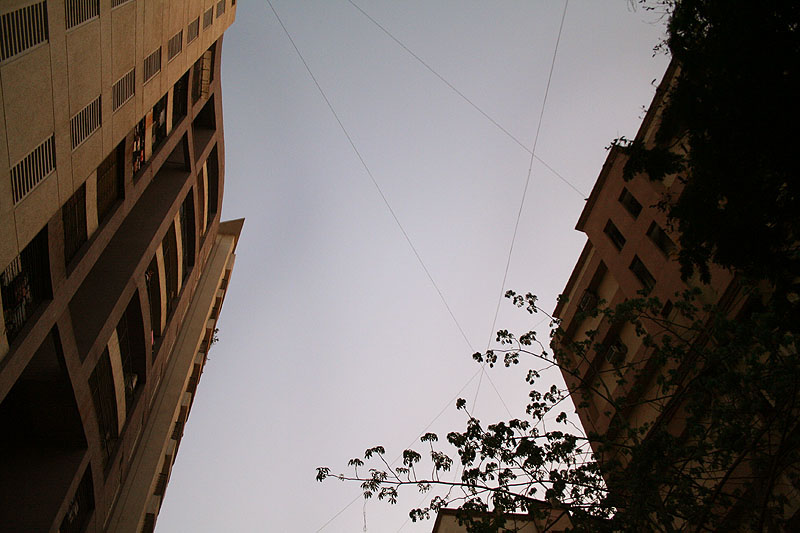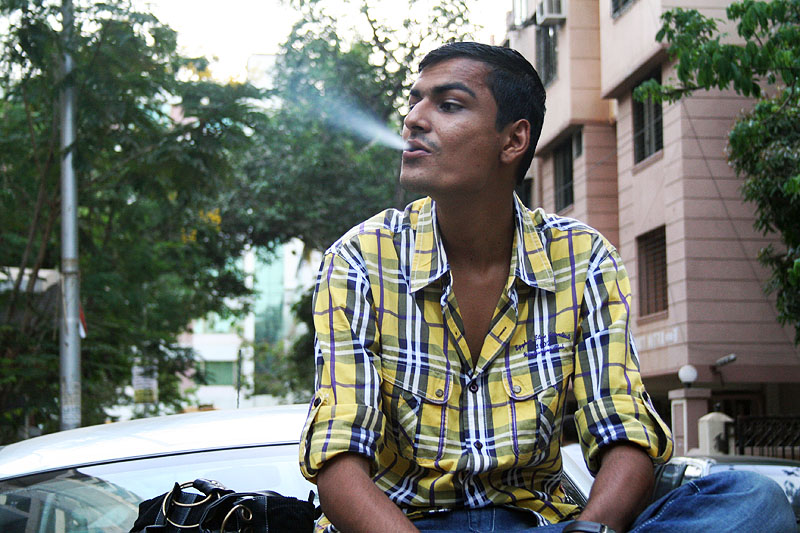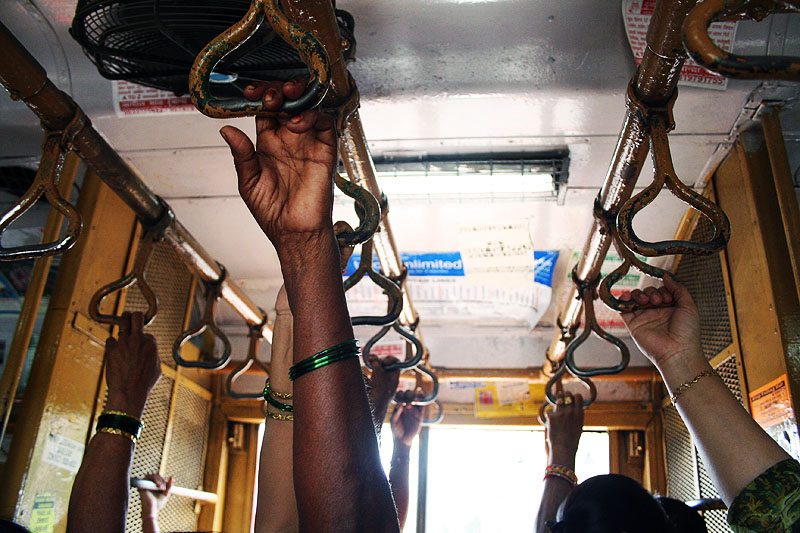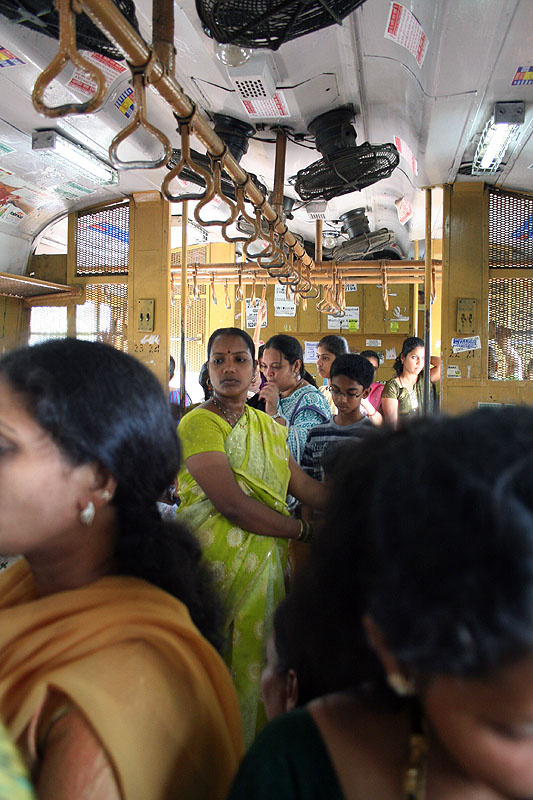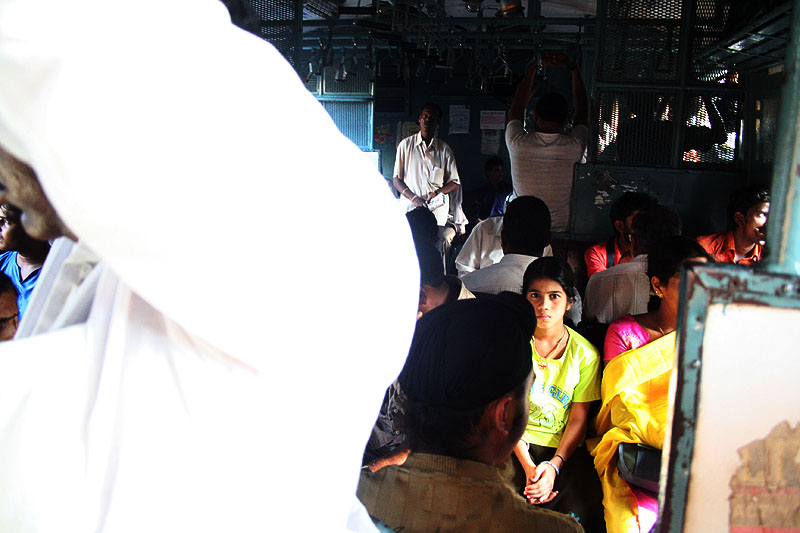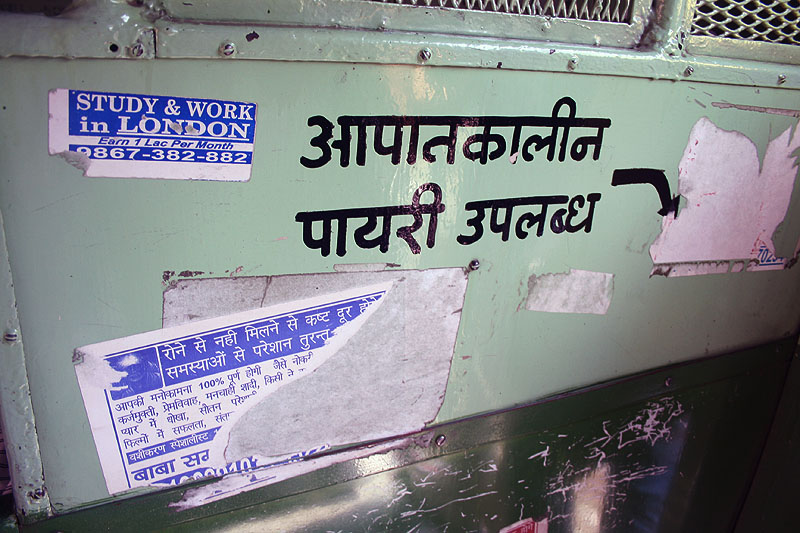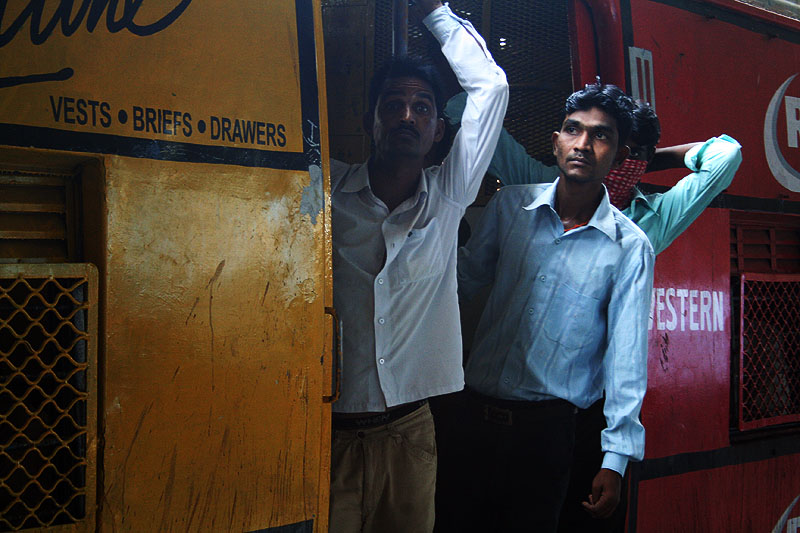 Sunday Brunch at Olive: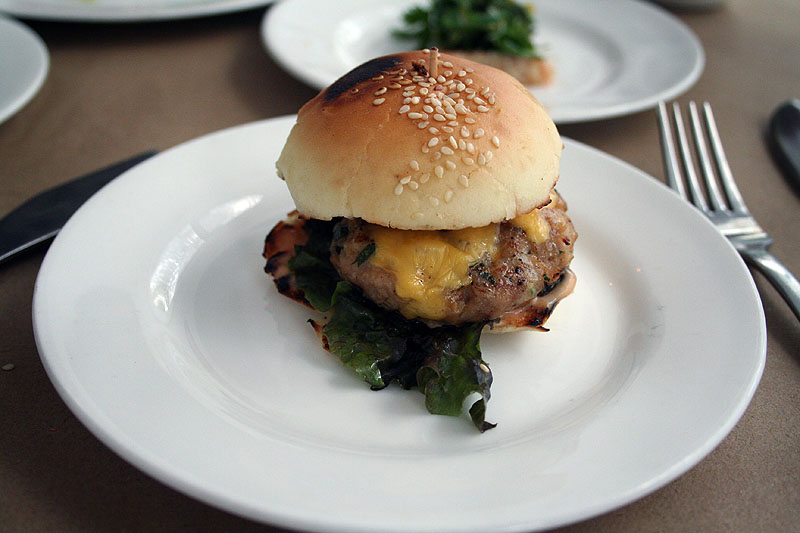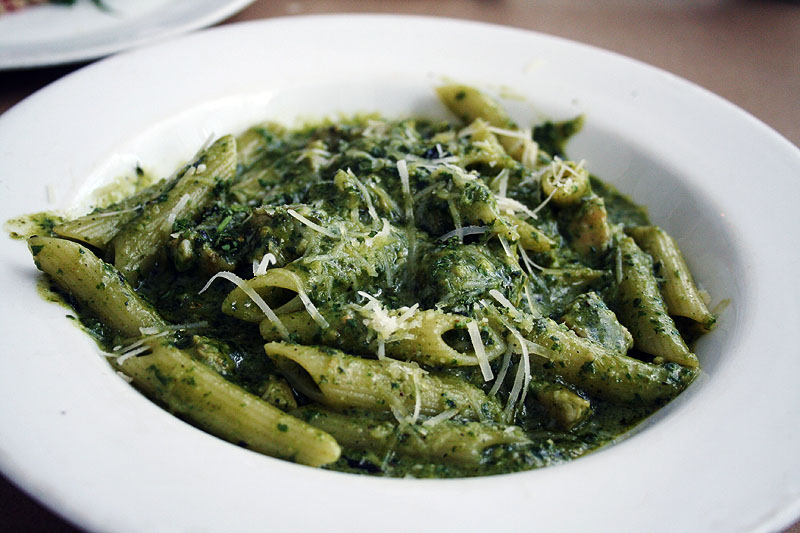 Yum.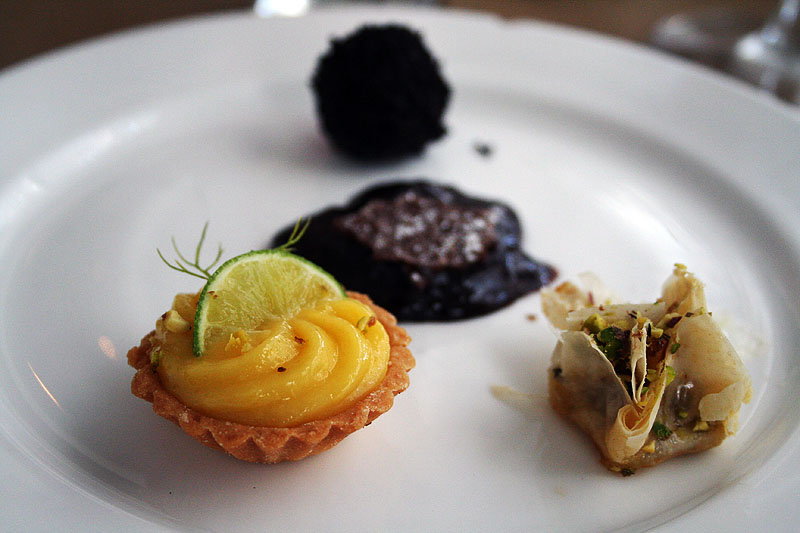 I tend not to eat 'western' food in India. I mean, why eat stuff I can easily get in the UK when I could be eating this – a typical Gujarati meal in a thali: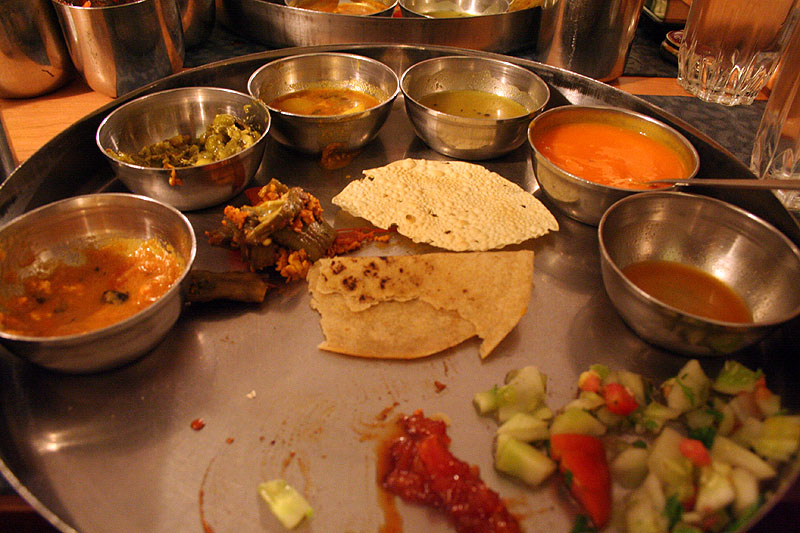 From left to right – paneer, peas, potato, dal, mango pulp (keri no ras), soup.
Having said that, there's no shortage of Indian food in the UK, what with the national dish being curry!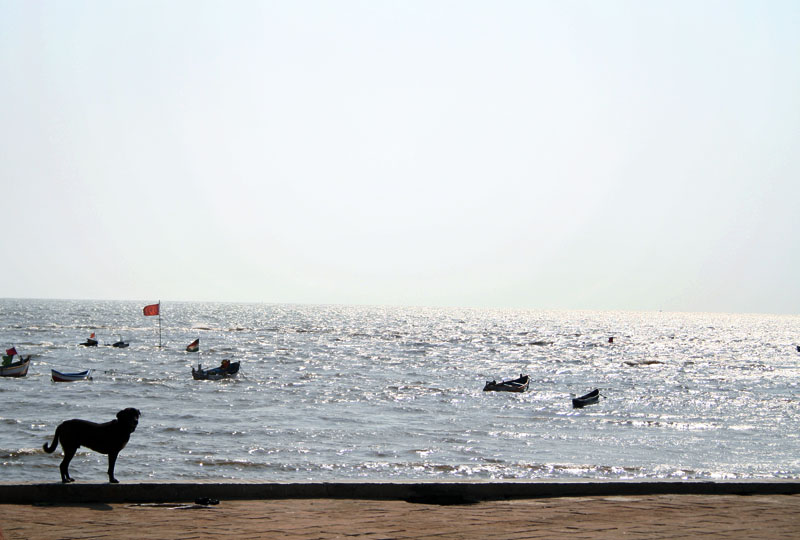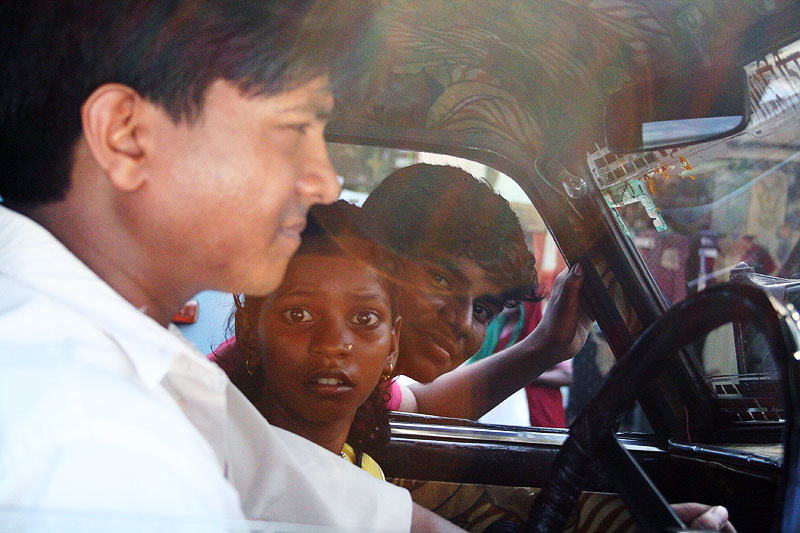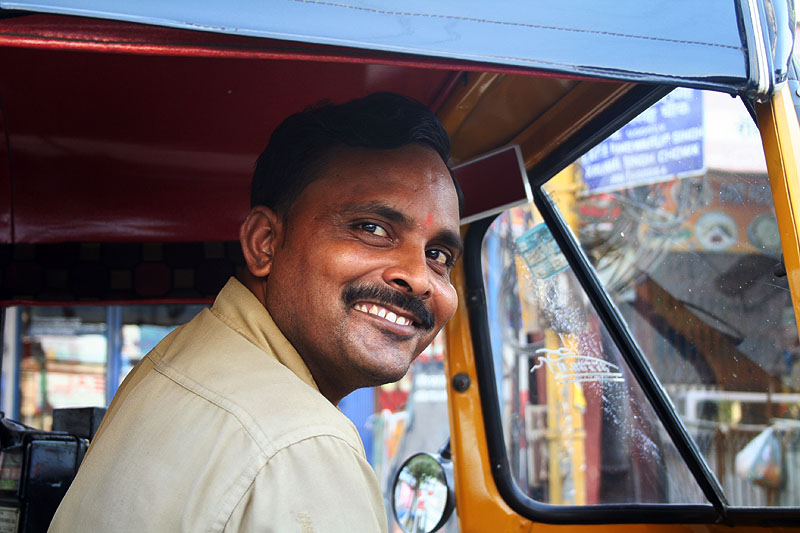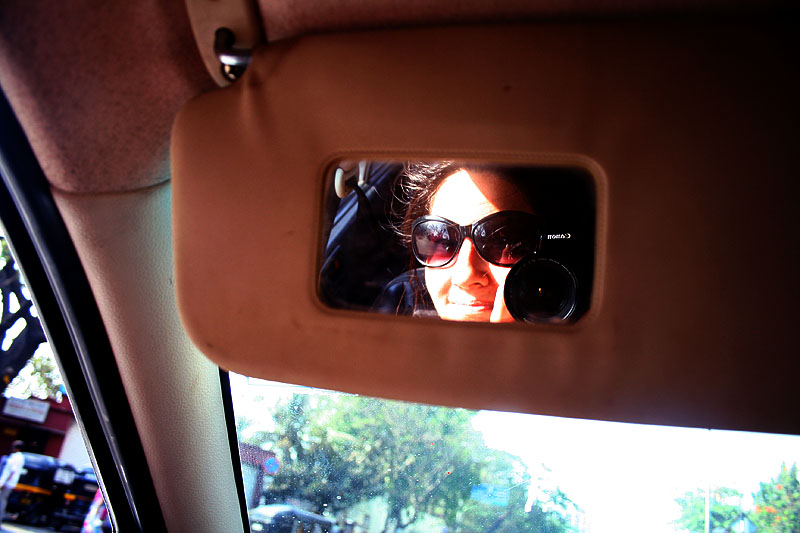 I took loads of videos driving through the streets of Mumbai with the windows rolled down (not the wisest idea in that heat but had to be done) blasting Punjabi tracks :P I'll have to upload them sometime.
These kids were enjoying the music: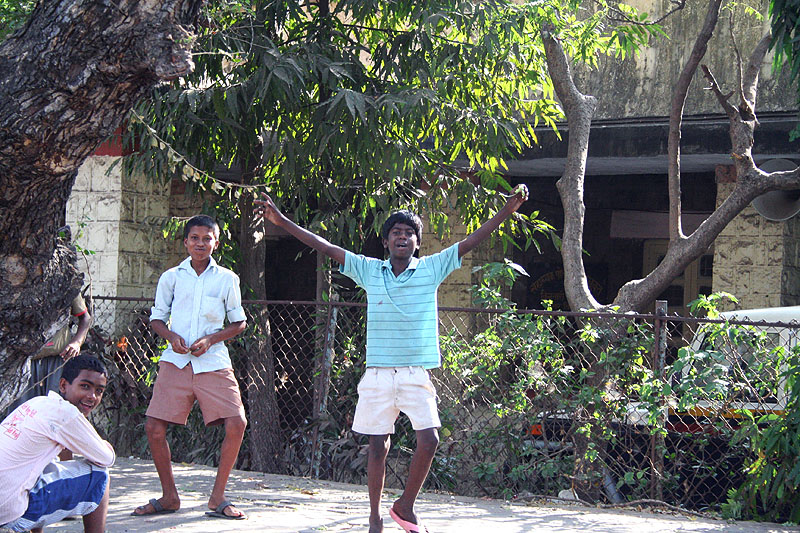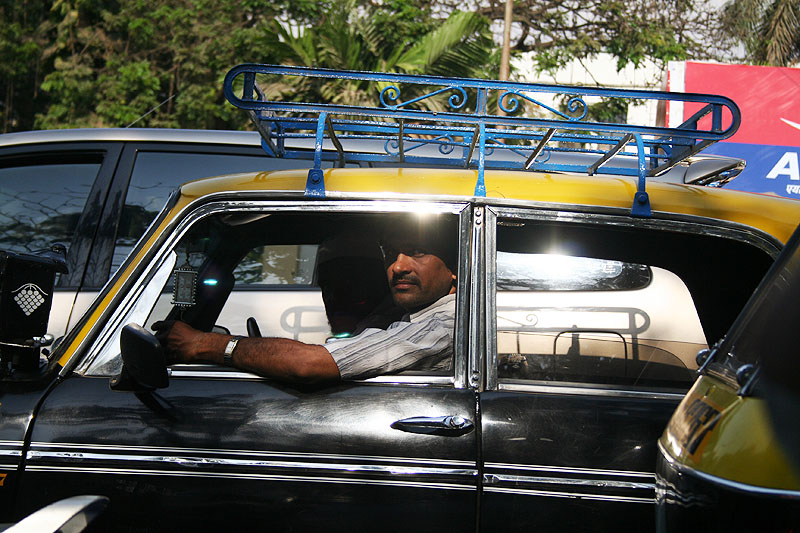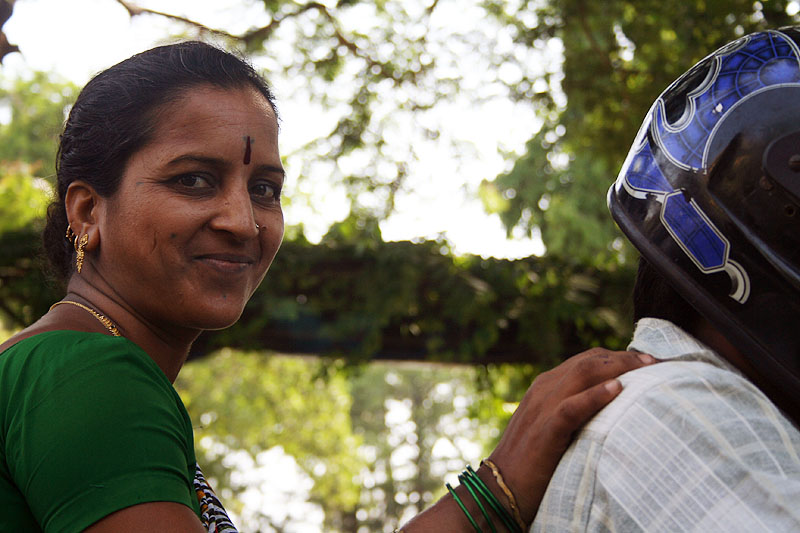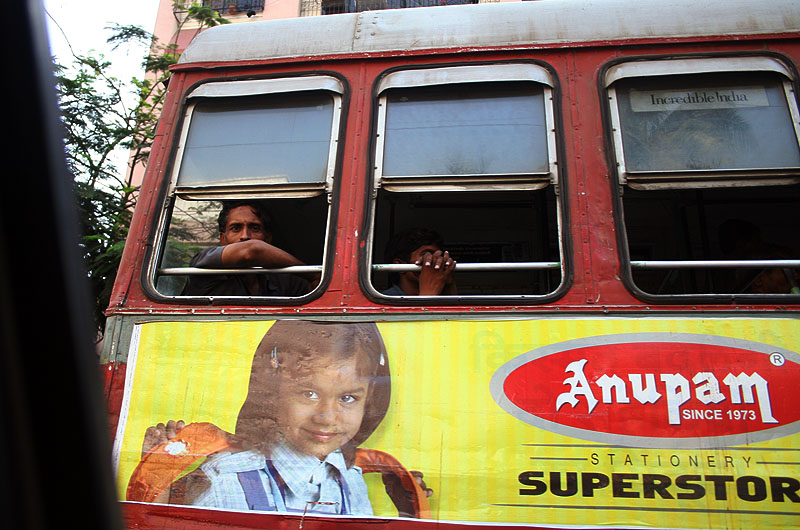 REALLY good pizza: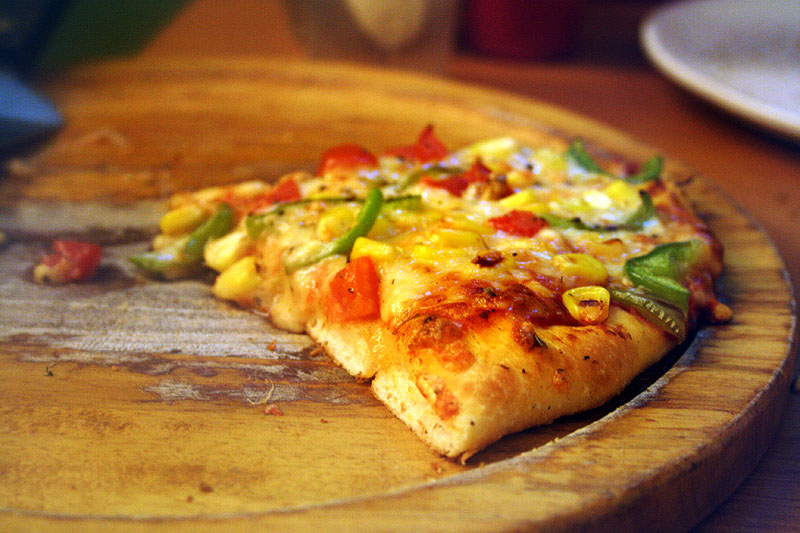 Fantastic view of the Sea Link from the Cliff Tower apartment block in Mount Mary: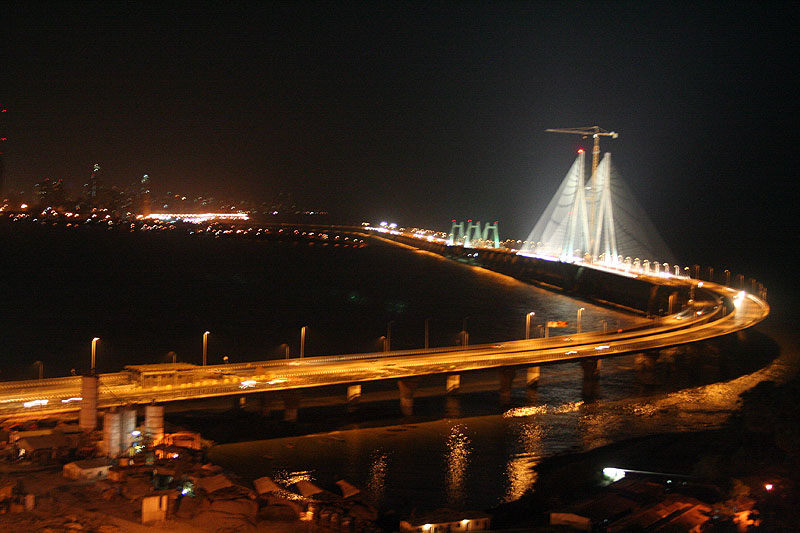 Another view – this time from the 28th floor on the outskirts of Mumbai: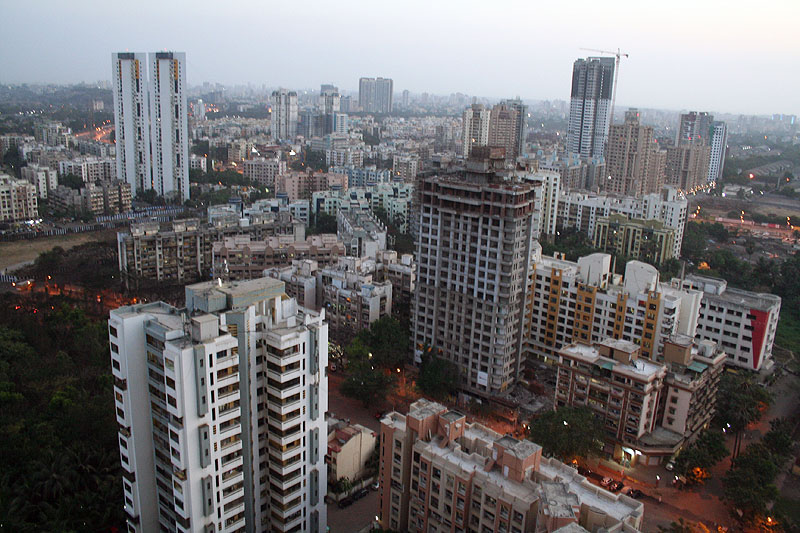 Not a slum in sight.. contrast that with this – http://www.tanya-n.com/India10/Blog4/IMG_5018.jpg in an area of Juhu – almost looks like a completely different city.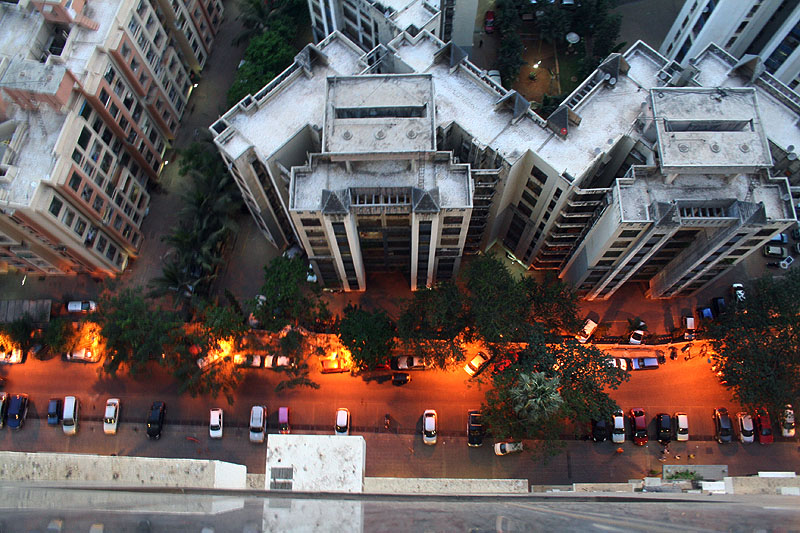 Too bad I didn't have a tripod on me to get a good night shot: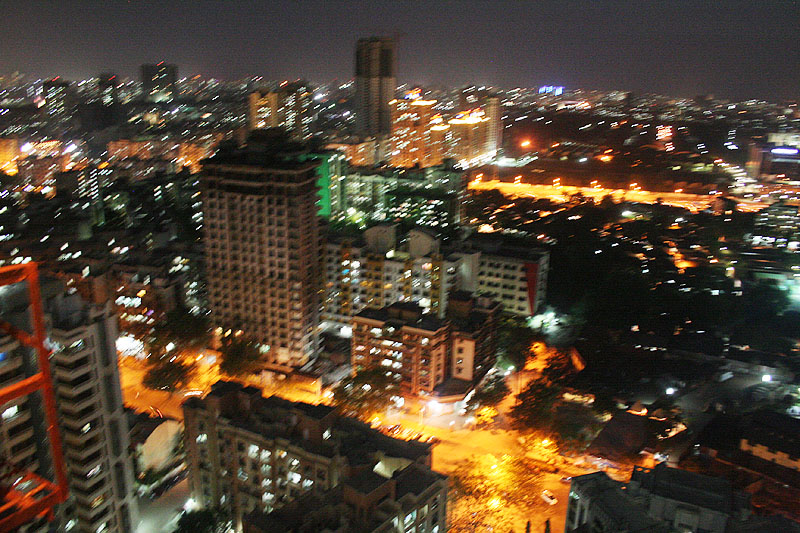 A slightly more abstract cityscape: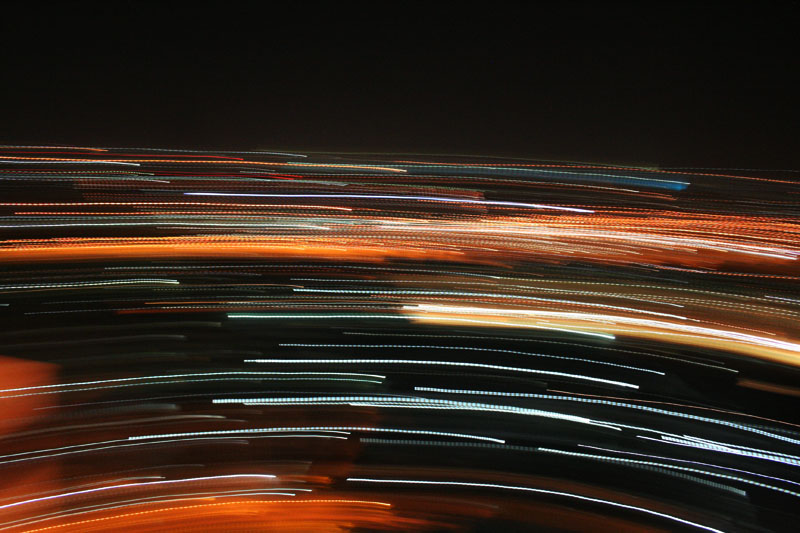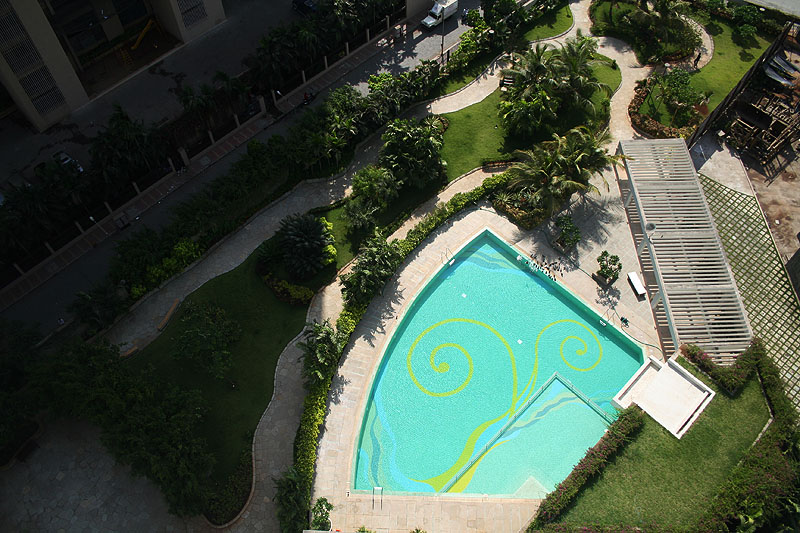 Another view – this time from the lovely Sunayna's and Ganesh (Hegde's) apartment:
It just occurred to me that I was too busy enjoying the views that I barely took any pictures of the insides of any of these buildings.  The interior design is definitely something to marvel at.  Something for next time : )
I have a few more pics but decided against posting them right now – I might save them for another time.
So, that's all from India for the time being.  Back to the streets of London next!
Shukriya.