It's been a busy few months. 7 months, 7 countries. I'd almost forgotten that I had a book being published!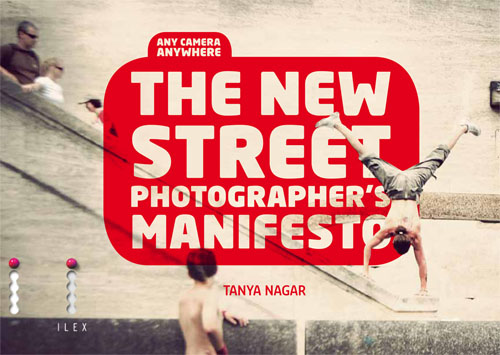 It's available on Amazon in the UK, US and internationally, and if you can't find it in your local Amazon, check any online book shops specific to your country. It's also out in bookstores across the UK (Waterstones/Foyles/Tate Modern/any bookshop that has a sizeable photography section), and soon to be released in the US.
So what is this book all about? It's a handy guide to street photography – with tips, advice, examples and a fabulous showcase section featuring the following photographers:
Antonio Wijkmark
Brian Quentin Webb
Charlotte Gonzalez
Clare Atkinson
Danny Santos
Felix Lupa
Ferhat Celik
Ronya Galka
Mustafah Abdulaziz
Seamus Travers
Severin Koller
I really wish this showcase section could have been longer as the wealth of talent is immense. Each photographer above gives their own personal insights into how they shoot, what they shoot with and what inspires them.
I also have to mention Kishan Chandarana , a lawyer who has contributed to a section on street photography and the law. As a street photographer it's so important to know your rights. Most street shooters I know have been approached by the police or security or even members of the public questioning them on what they are doing and why they are shooting. Kishan dispels some of the myths and truths surrounding the laws which affect us street shooters.
I genuinely believe this book will give you some real first hand advice and insight into street photography – not only from myself but from the photographers listed above. I started out shooting with a 5MP tiny digital camera in 2006, and then got myself an 'amateur' DSLR (Canon 350D) which I used until only a few months ago (I have only just upgraded to a full-frame DSLR – Canon 5D MK II). Yes I've shot with a Leica but it's not mine. The point I want to make is that this book is not designed for people with access to high-end gear. Yes a Leica is a wonderful piece of equipment – but it's also a hugely expensive bit of kit, and most people just don't have the money for this. I wanted to prove through this book that talent does not need to come from equipment – it comes from your eye and your ability to recognise 'moments'. Who cares if you use a mobile phone camera? Maybe this is a fad (what with Instagram etc.) – or maybe it's just frigging convenient as most of us, if not all of us own a mobile phone and therefore have it with us all the time!
The book therefore covers all kinds of equipment – from the lust-worthy Leica to the hefty SLR, to the mobile phone camera.
Thank you if you've already bought this – I hope it's inspired you in some way. I'd love to hear your thoughts so feel free to email me.
It's also being sold at the Tate Modern in London as part of a street photography exhibition by Klein and Moriyama. I'm yet to go to this but I've heard some awesome reviews.
Thanks to all those involved in this project, and to Ilex and Pixiq publishers for taking it on. The best advice I could give to anyone aiming to better their skills – shoot, shoot and shoot!
My publishers also publish Michael Freeman's books, and they're holding an Online Book Launch for his new book The Photographer's Story on the 30th October; it's free and everyone's invited – you can even ask him questions live via Twitter – to sign up just visit Ilex's sign-up page.