Japan – March 2012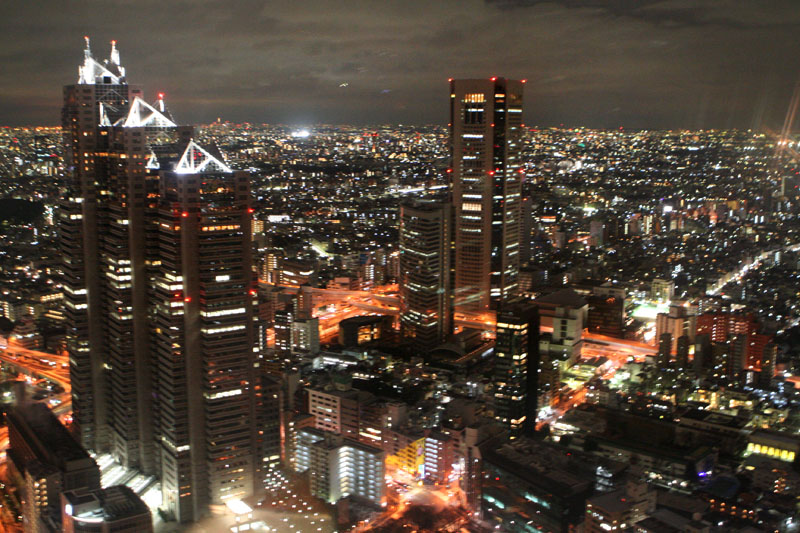 Tokyo by night – 45 floors up.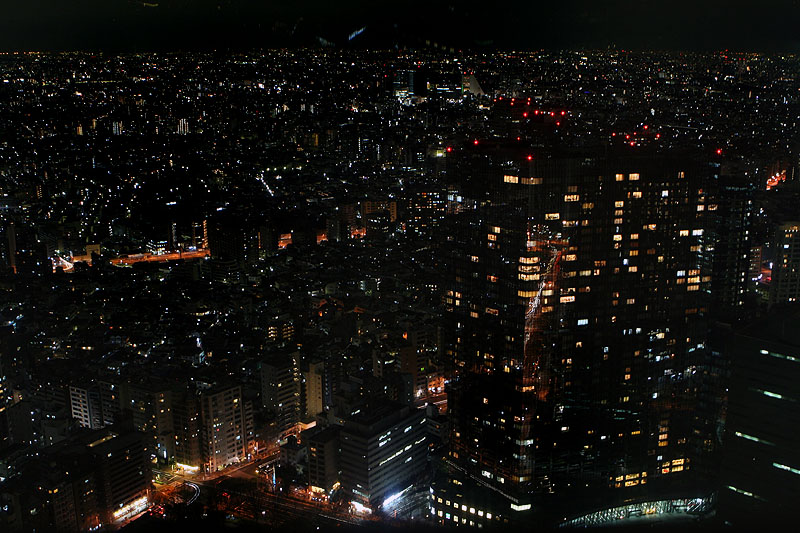 Used my bag as a tripod – this was the best I could do.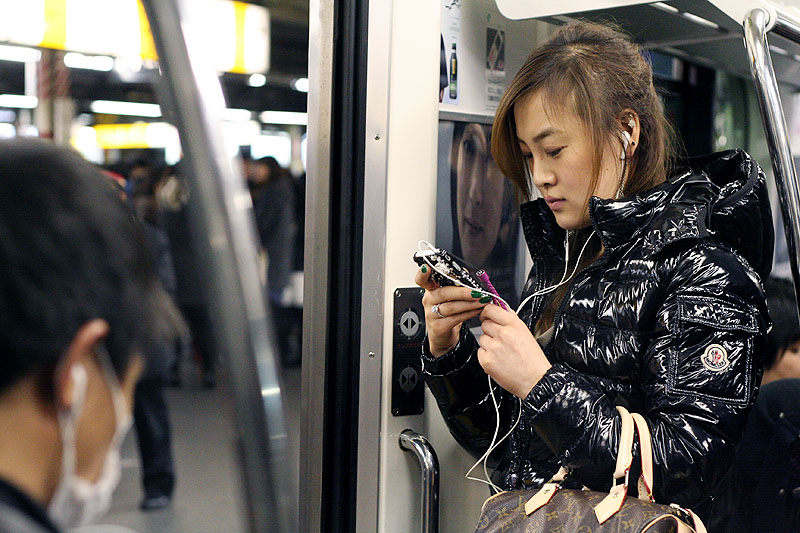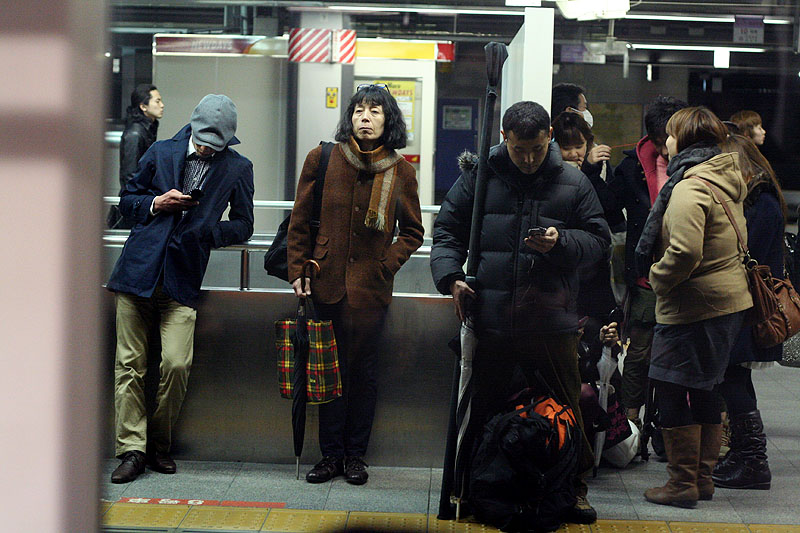 I could fill a book with subway shots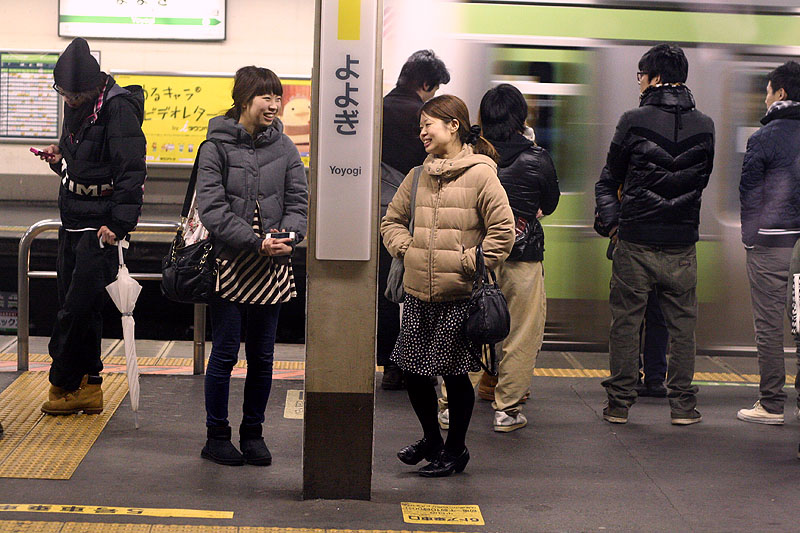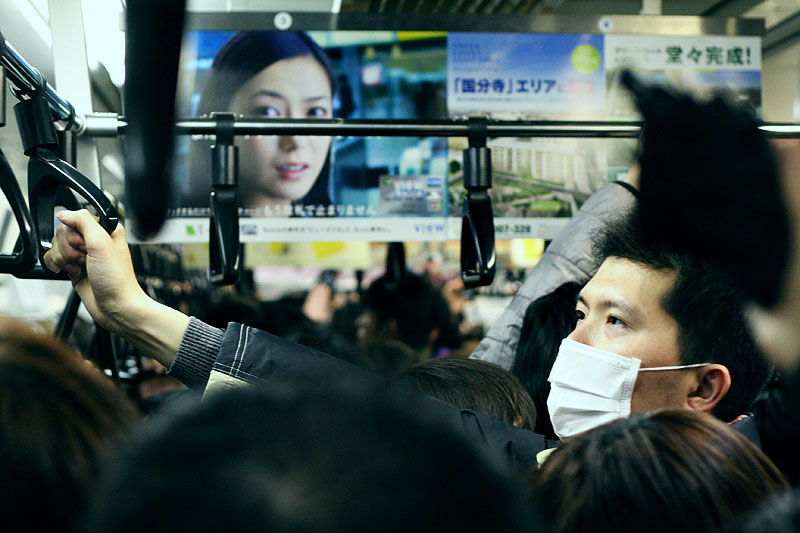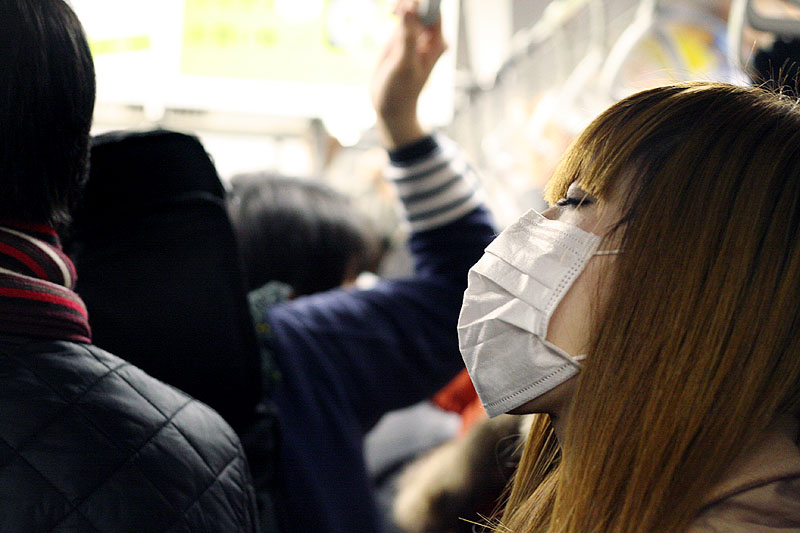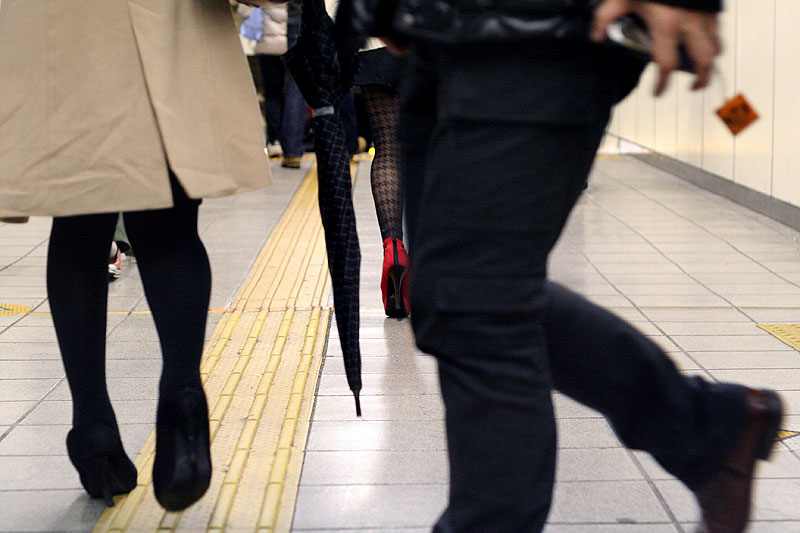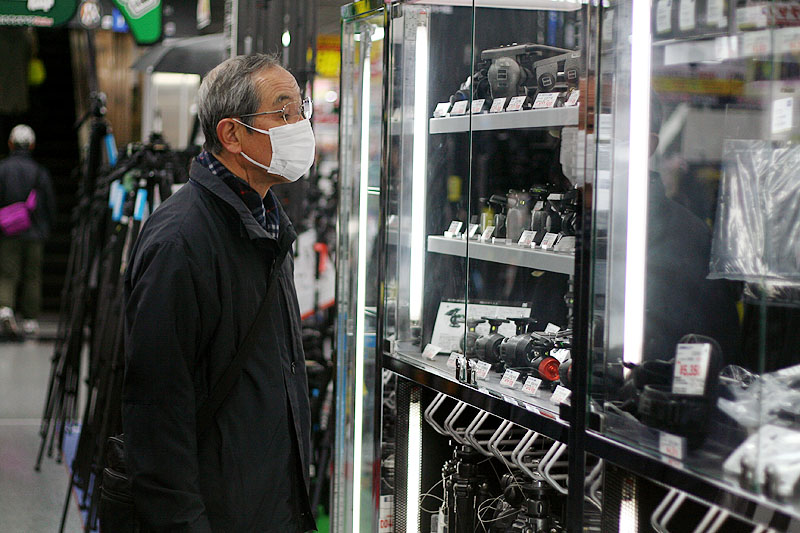 Yodobashi Camera (http://www.yodobashi.com/) – the most extensively stocked camera store I have ever seen.  It sold the kind of things you'd find in specialist shops, except this is a chain store.
Around 100 different camera straps: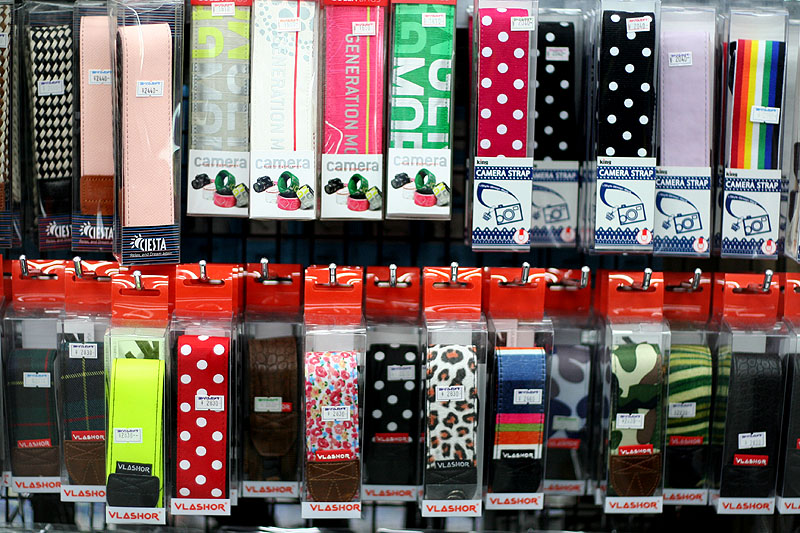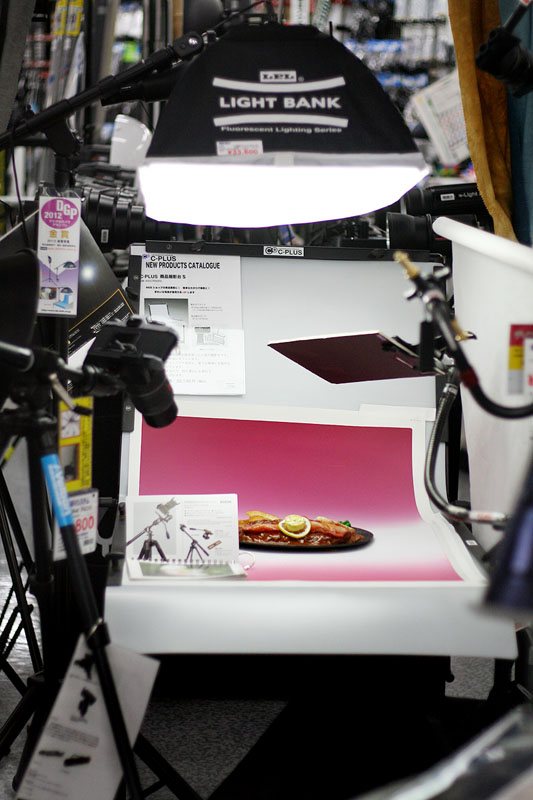 Seriously, this place is heaven for anyone with an interest in photography, and technology in general.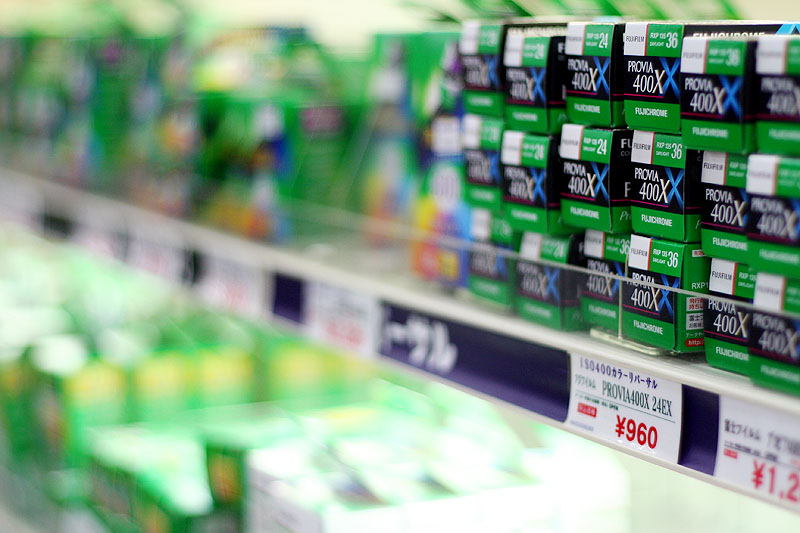 It also stocked a wide range of film – I don't think any single shop in London has this kind of availability.  It's not the cheapest place in the world, but then this is Japan.  This particular store was just next to Akihabara Station.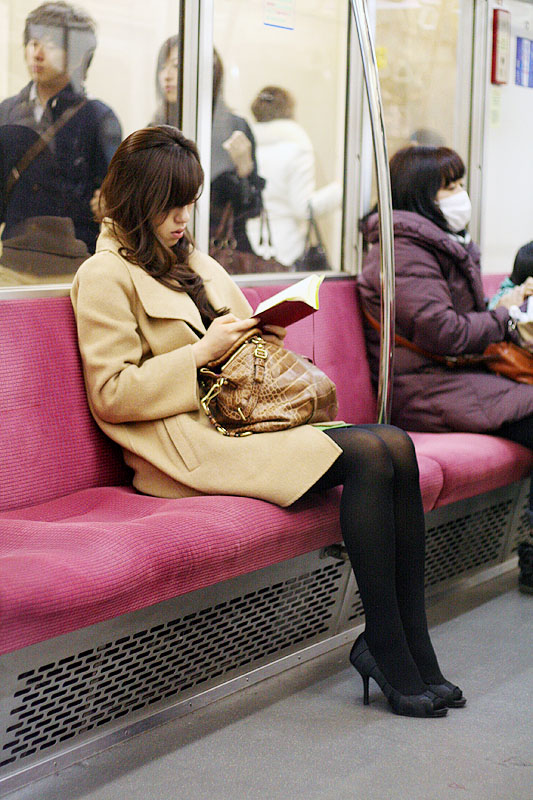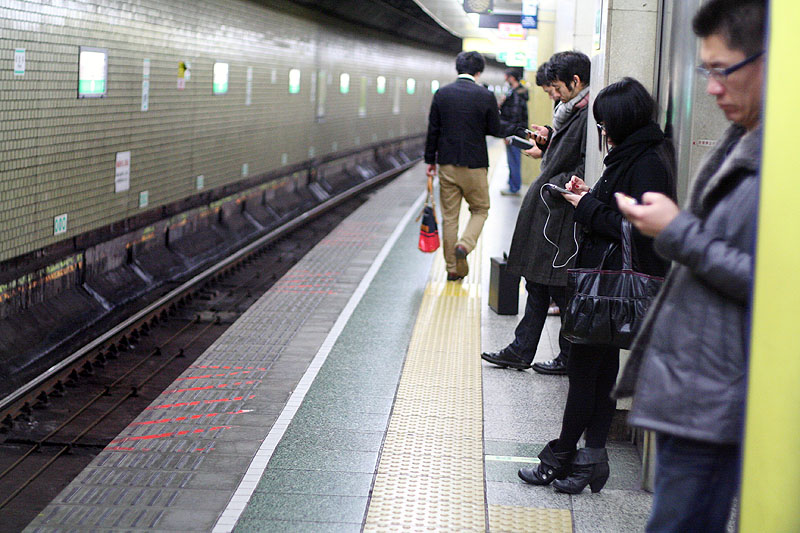 Tokyo Subway has phone reception yet you won't find people talking on the phone.  That's considered rude.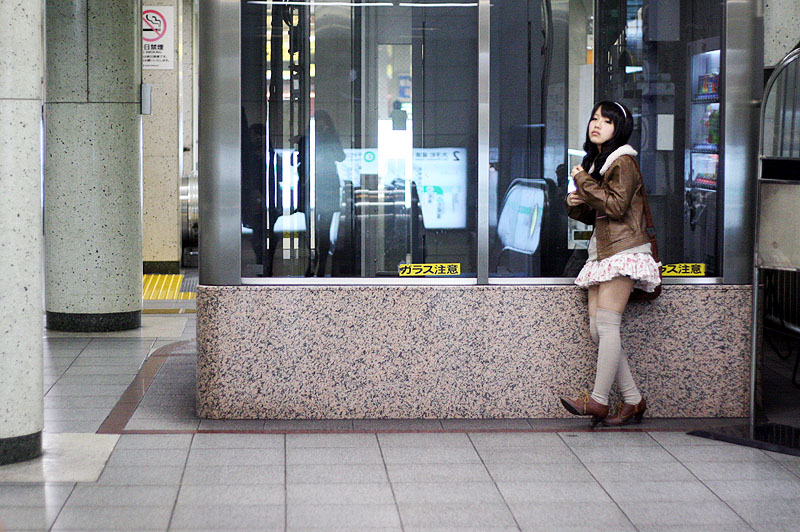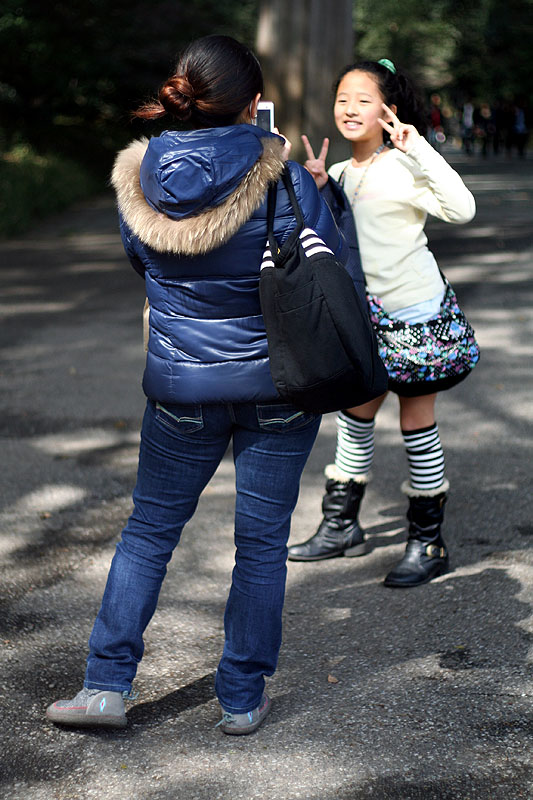 Meiji Jungu Shrine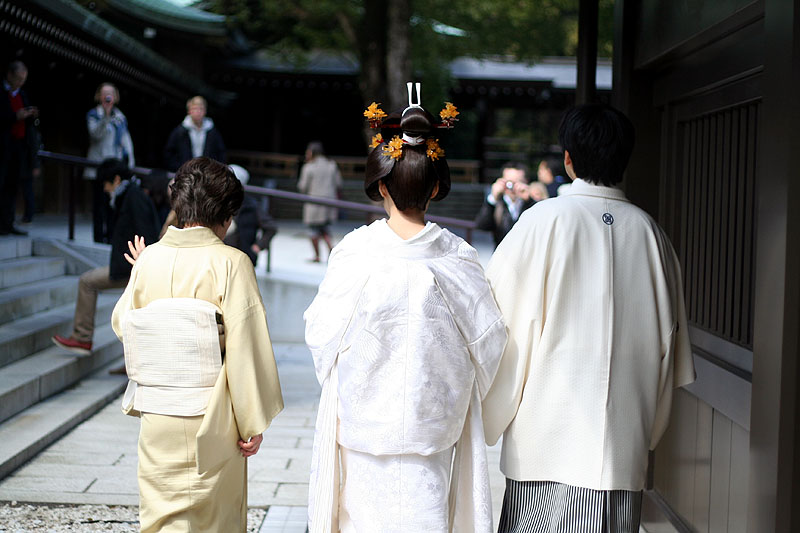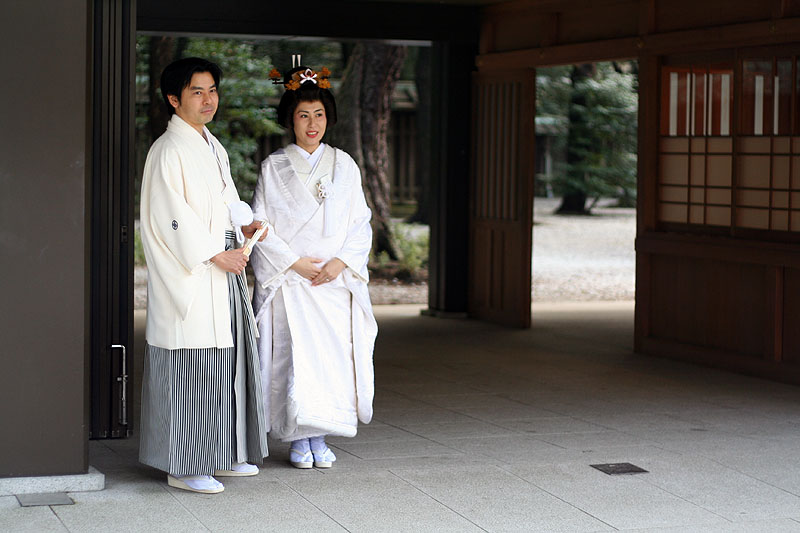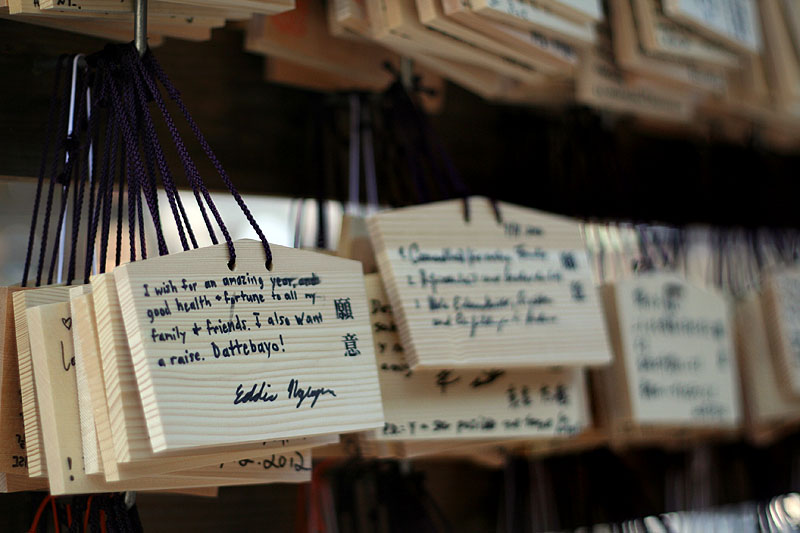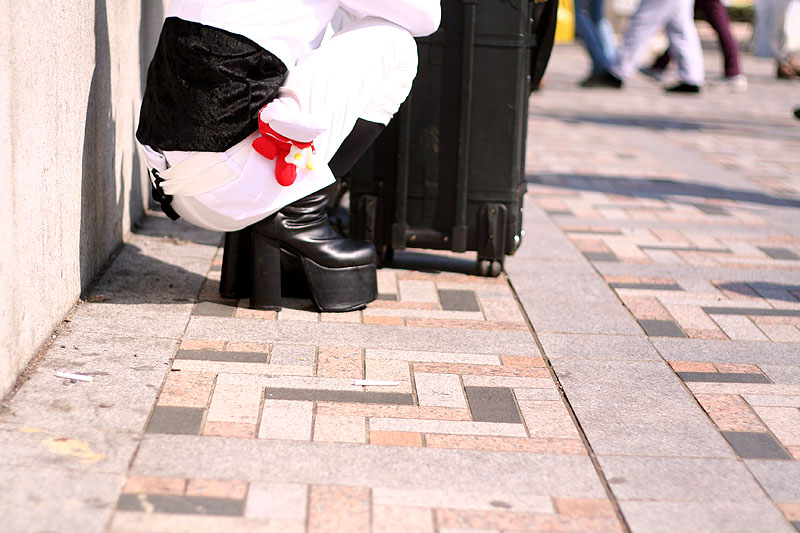 Harajuku – the Tokyo equivalent of Camden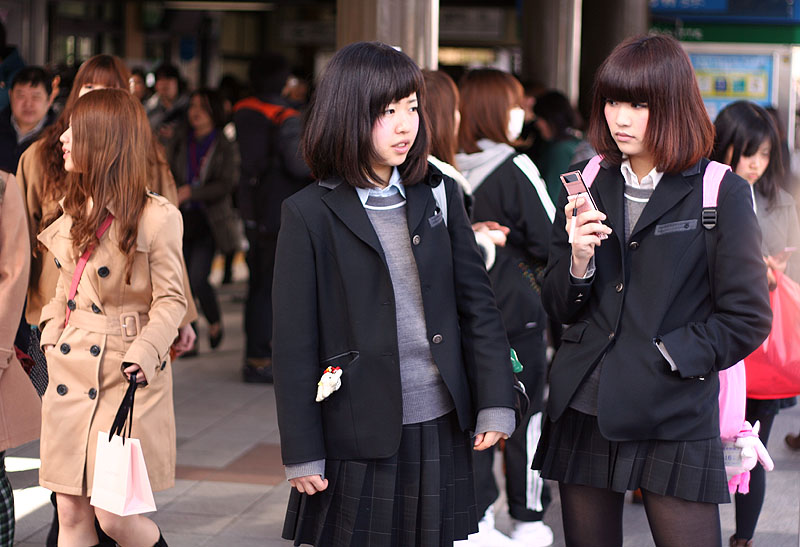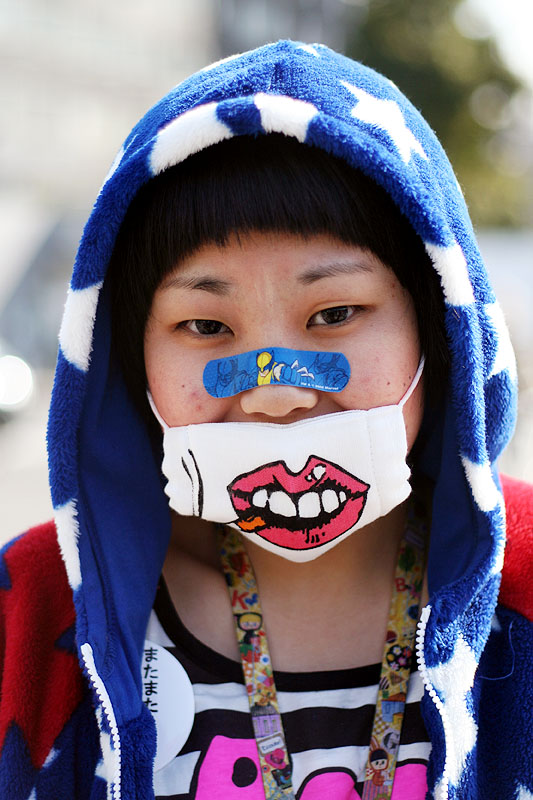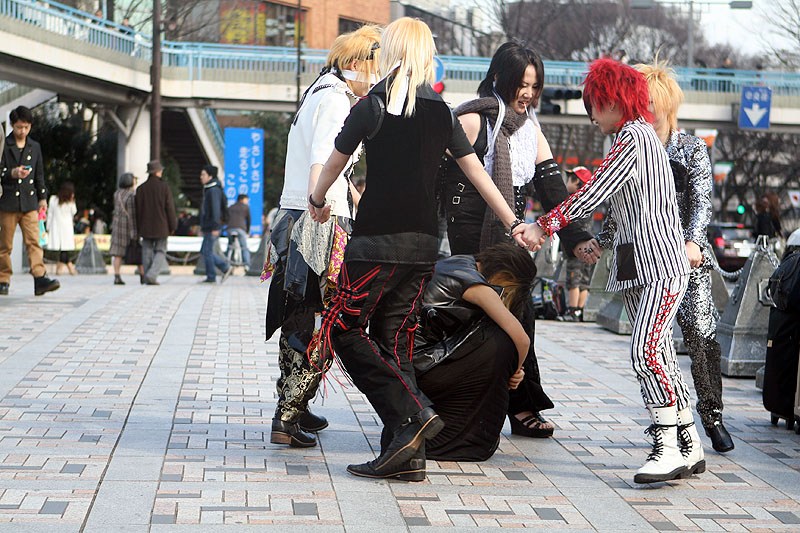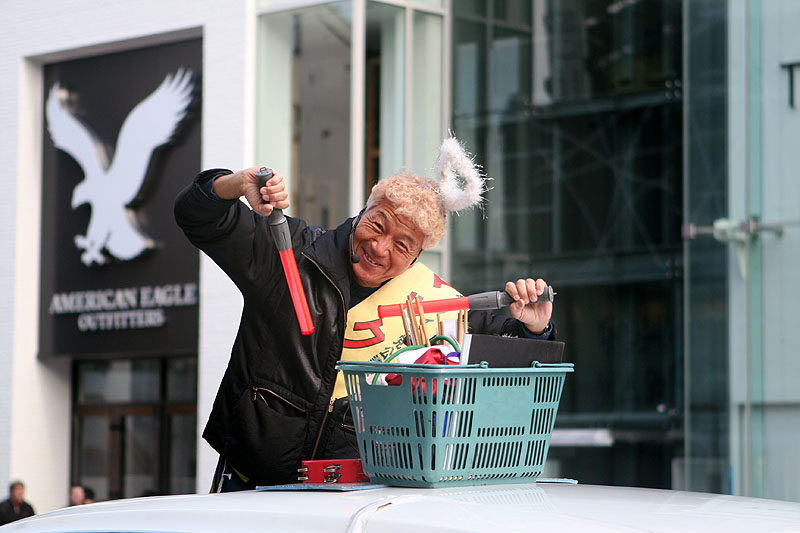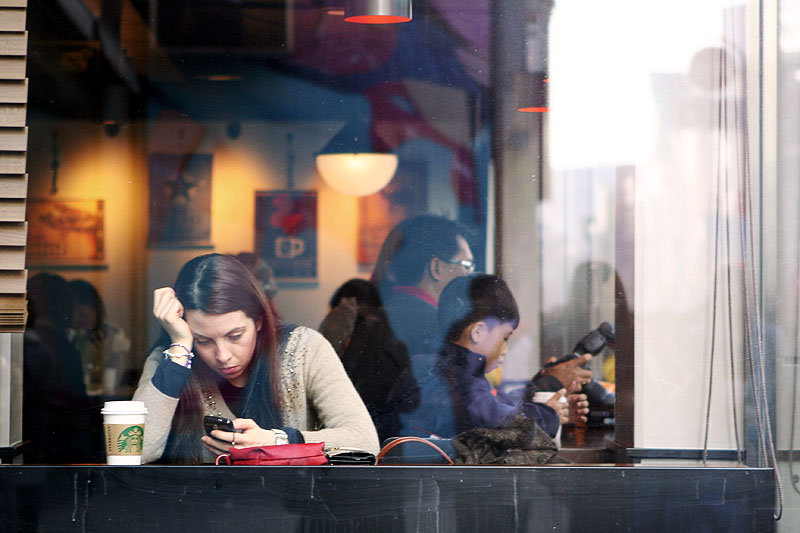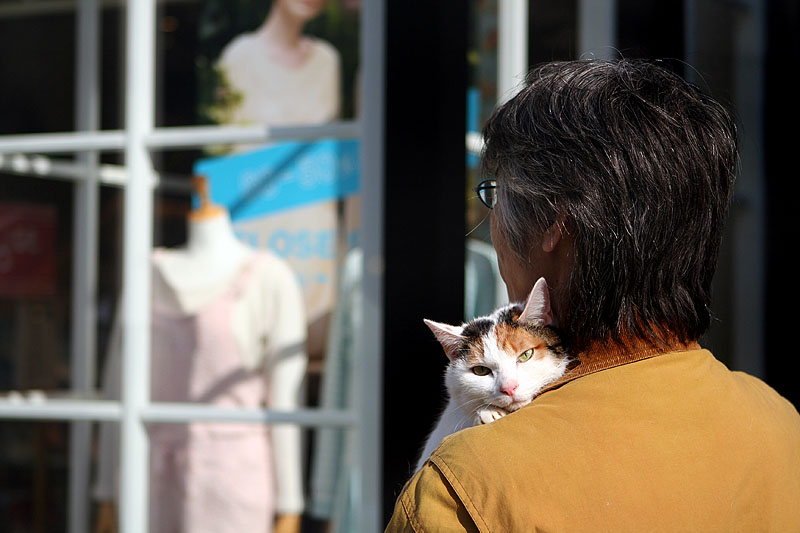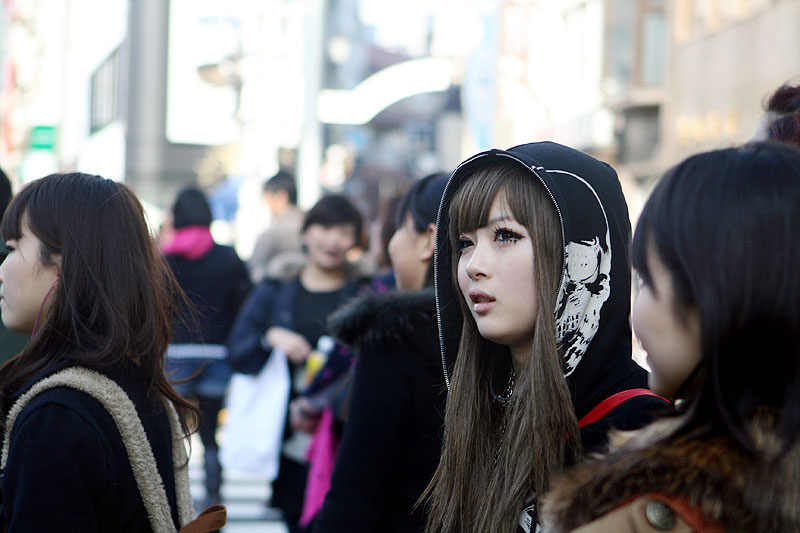 There's one particular Japanese phrase I learned to say – ana tano shashimo totemo ideska, kudasai?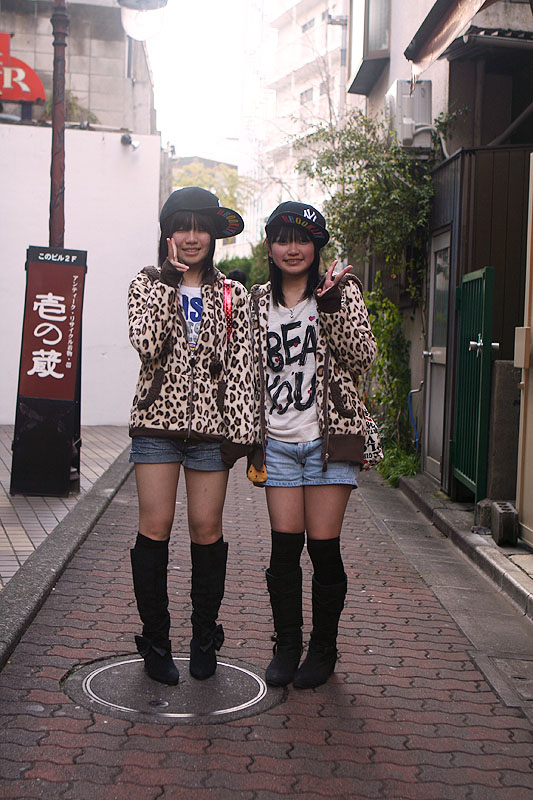 It means 'Can I take a photo of you please?' – it got giggles of surprise from everyone I asked including these girls.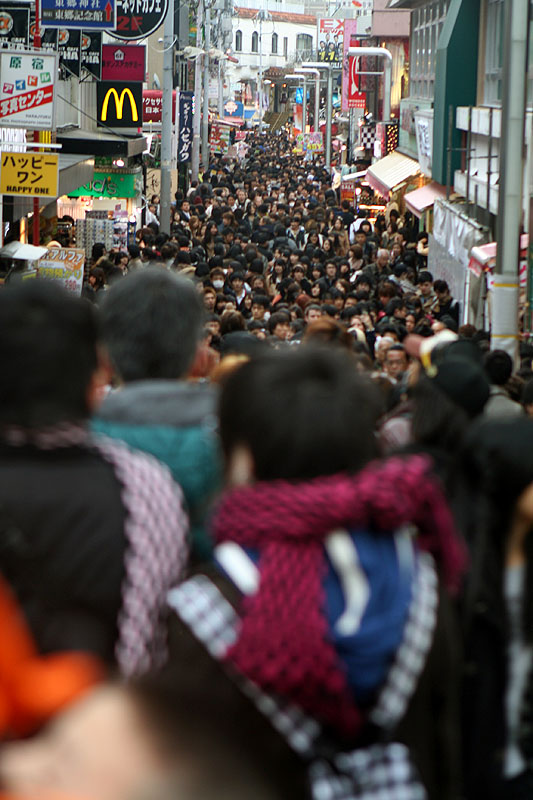 If you think Oxford Street is busy, visit Harajuku.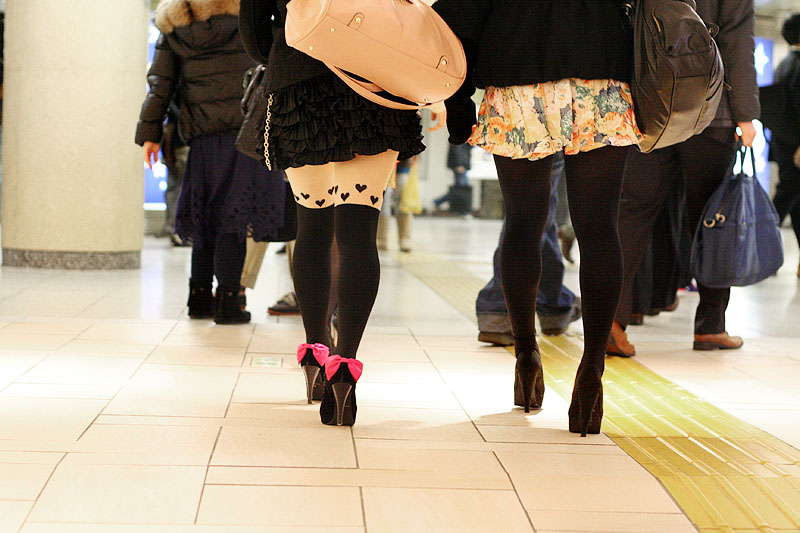 A genius concept – capsule hotels: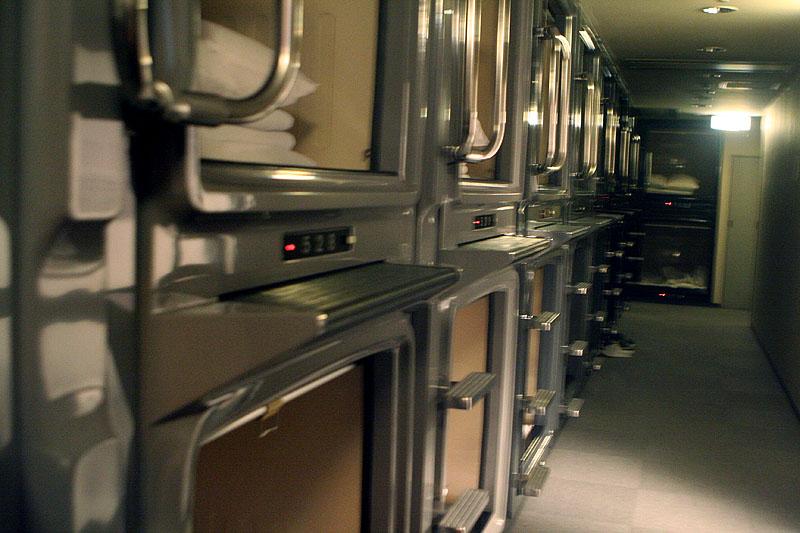 This was Tokyo Kiba – one of the few capsule hotels that allows women in (I took this clumsily at around 3am hence the rubbish shot – gutted I didn't capture anything better!)
The idea is that you can check in if you're left stranded, for example if you miss the last train home.  You get given pyjamas, slippers and a locker, and Kiba had showers, a jacuzzi and other facilities like vending machines selling underwear and shirts.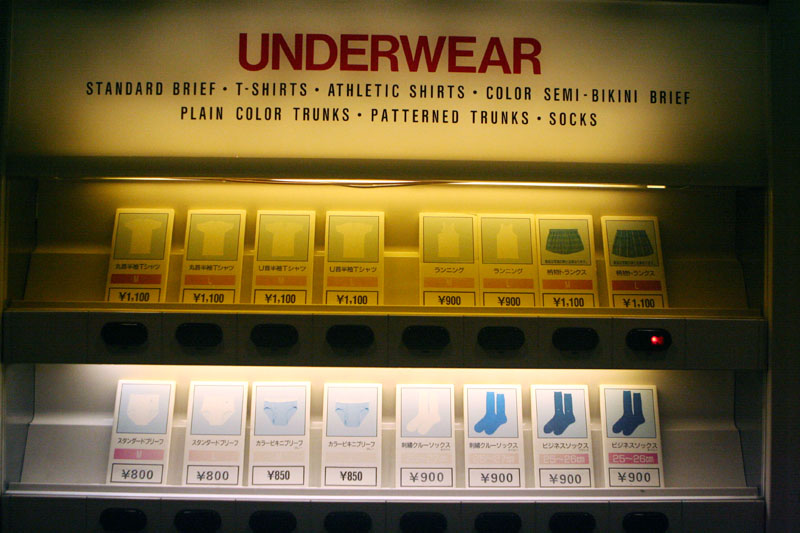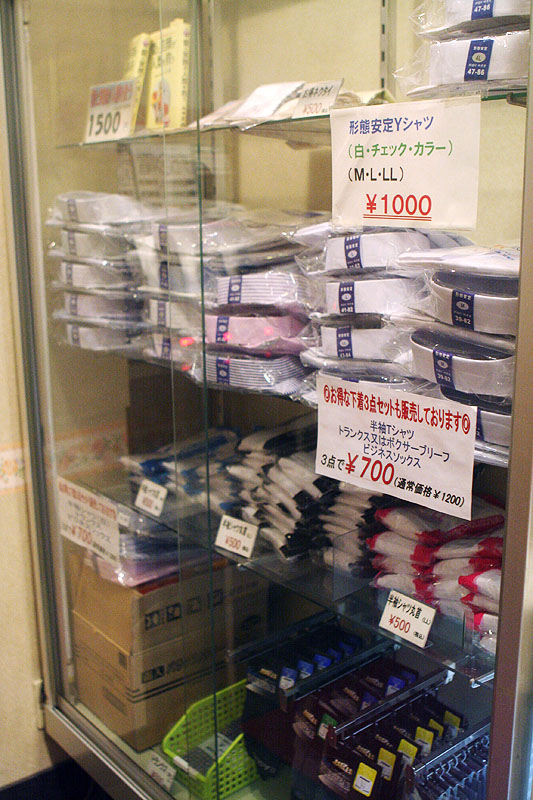 Clearly catering for office workers or 'salarymen' as they're known.  The inside of the capsule had a tiny TV, internet connection and was surprisingly large – http://www.tanya-n.com/Japan2012/capsule.jpg
Definitely a unique Japanese experience that I'd recommend to anyone!
At 4am we walked to the  Tsukiji Fish Market – the largest in the world.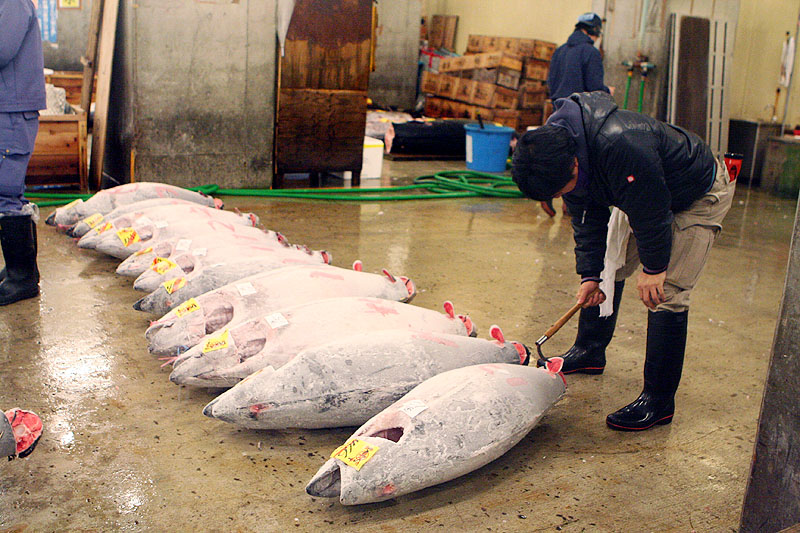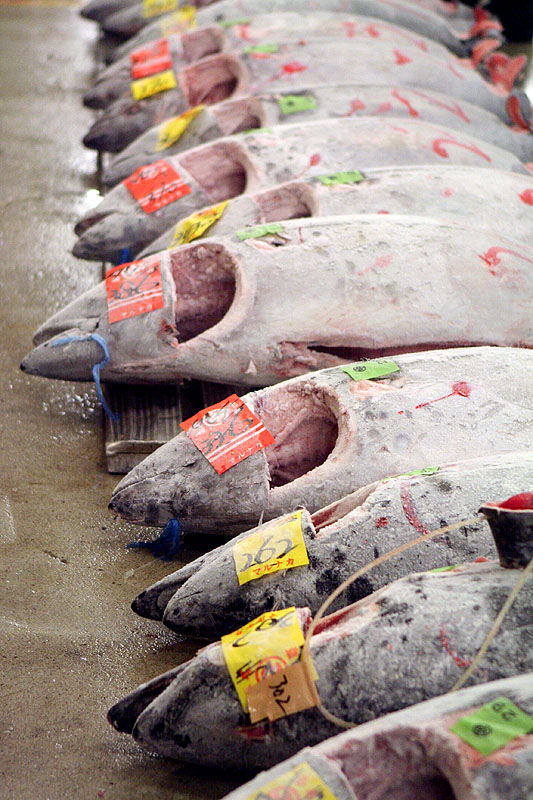 Another unique experience – the tuna auction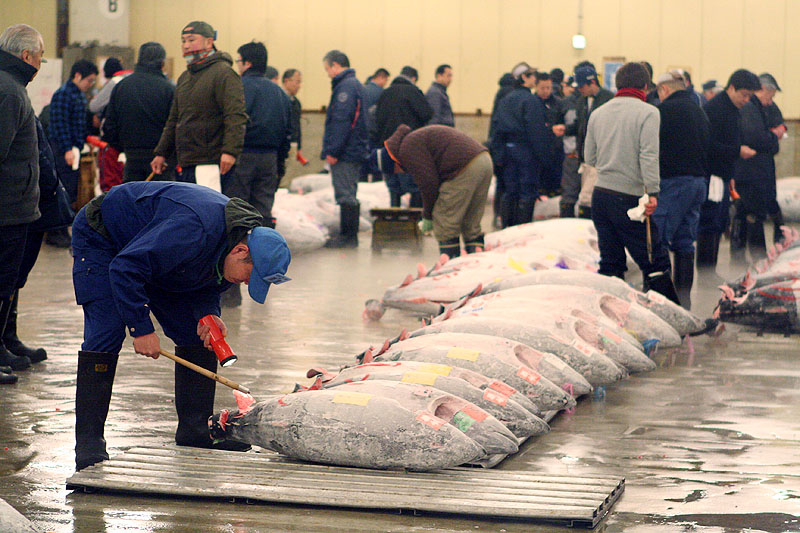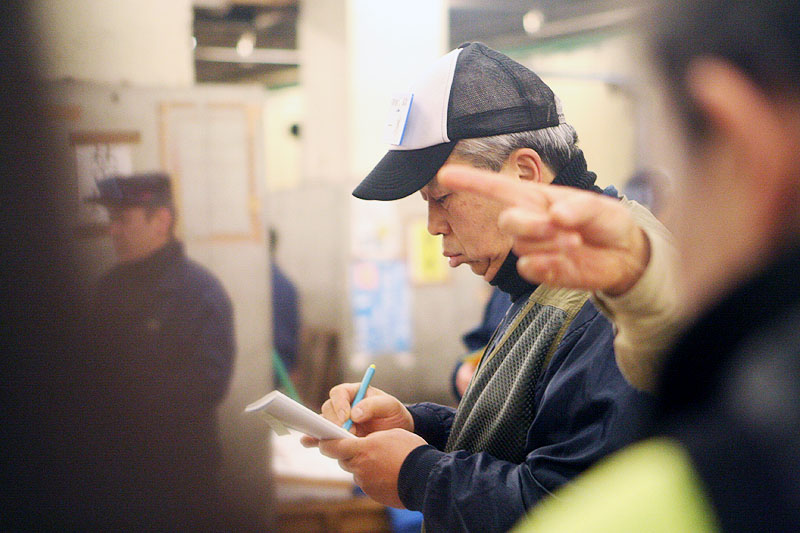 6am – sushi for breakfast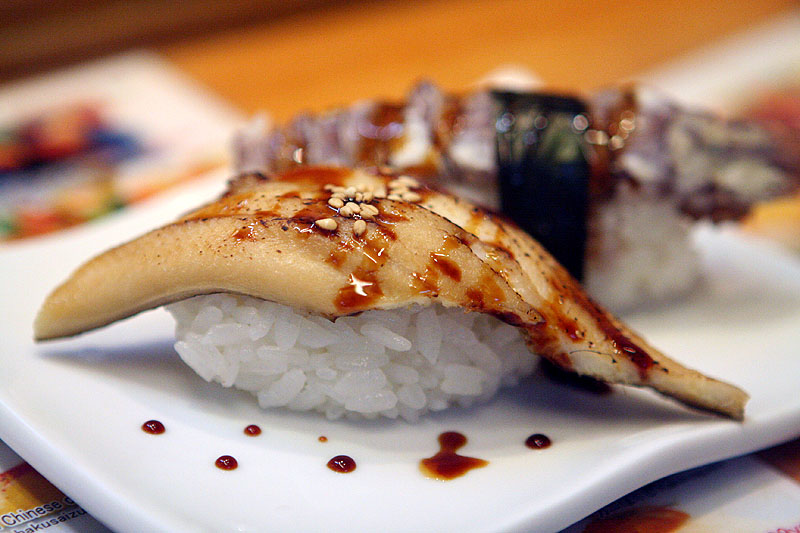 I'm not normally a sushi fan but this stuff was absolutely amazing.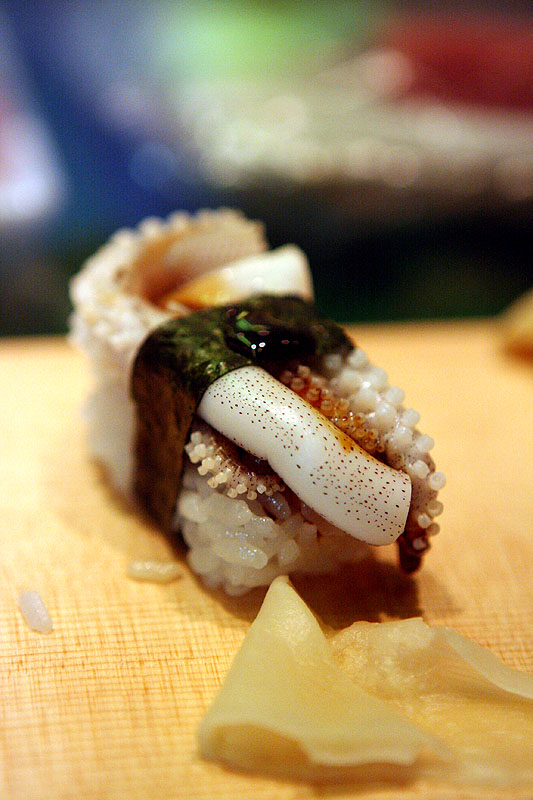 I wish I had the name of this place so I could mention it – it was across the road from the fish market.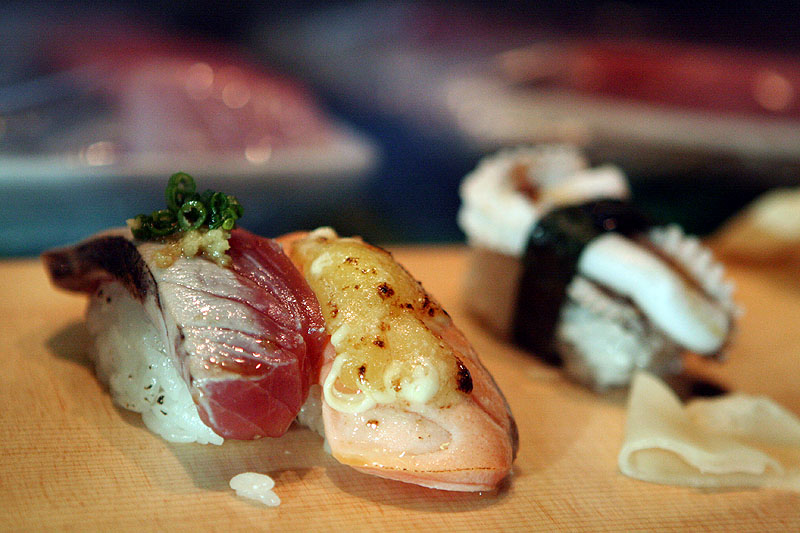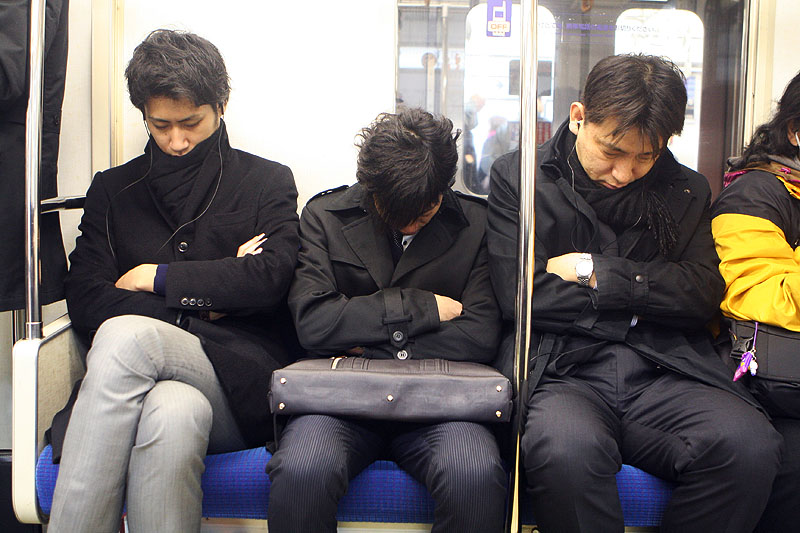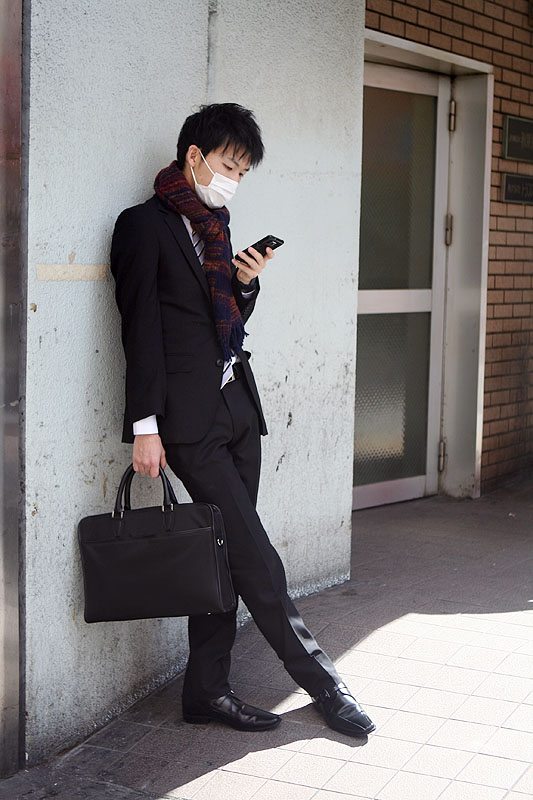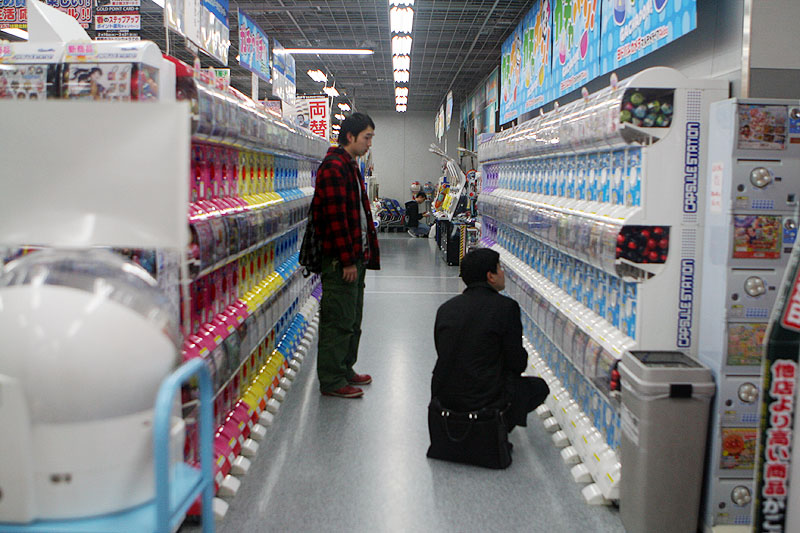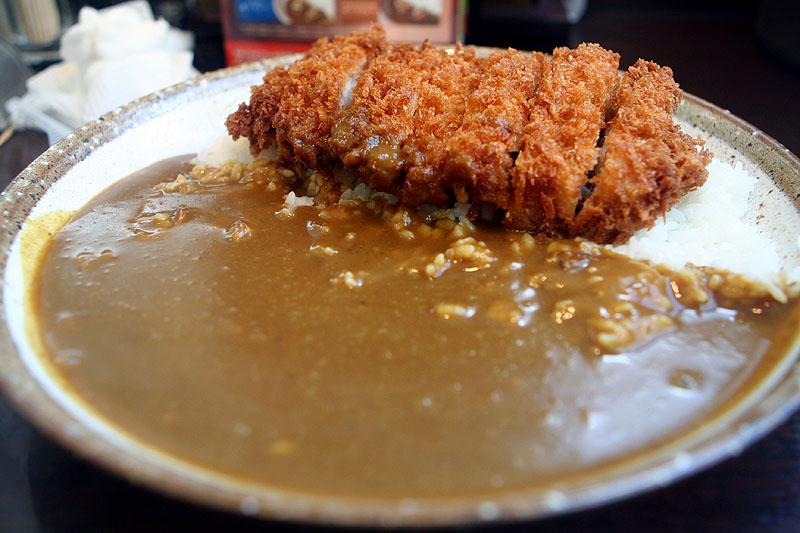 CoCo Curryhouse – loved this place (http://www.ichibanya.co.jp/index.html)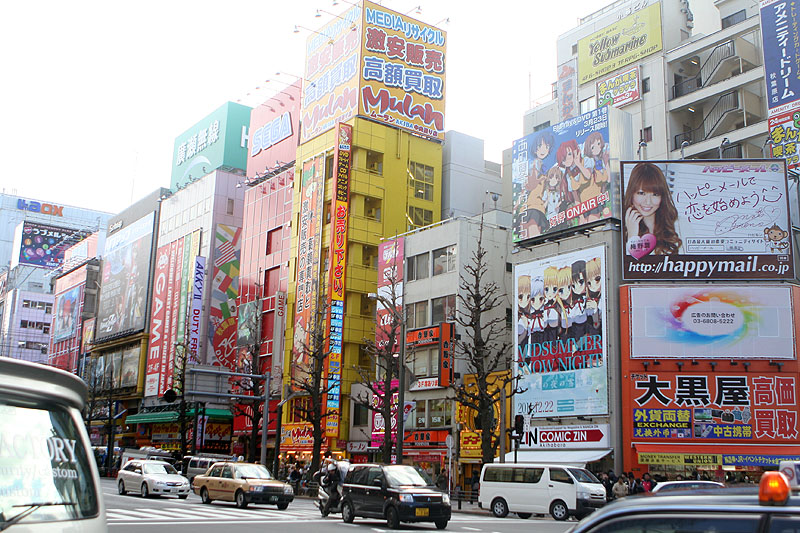 Engrish: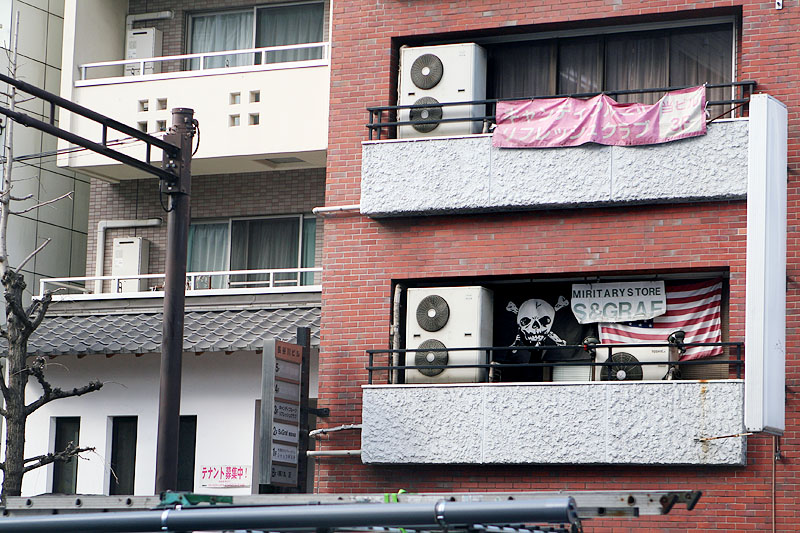 Radiohead's King of Limbs.. or King of Rimbs! http://www.tanya-n.com/Japan2012/IMG_5118.jpg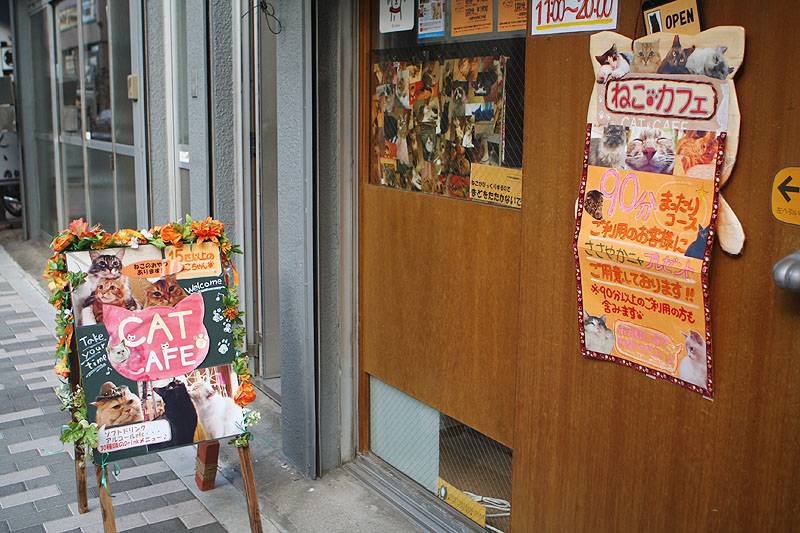 Probably the most absurd thing I have come across – Japan's Cat Cafes.  Stumbled past this one called Neko Cafe – www.nekojalala.com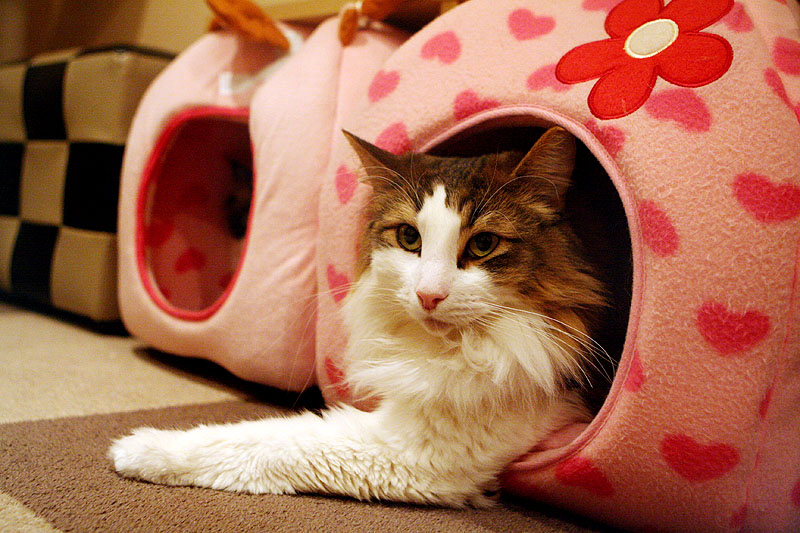 The idea is that you pay by the half hour to spend time with cats – playing with them, feeding them, generally chilling with them, while having a coffee.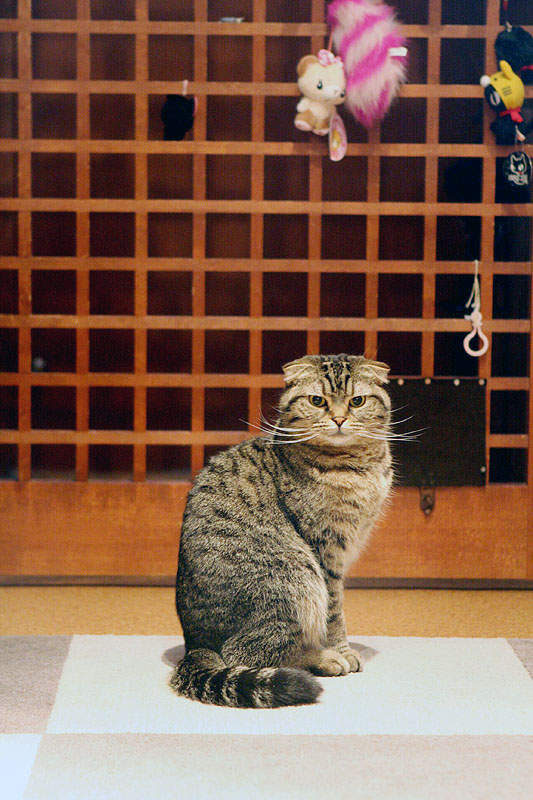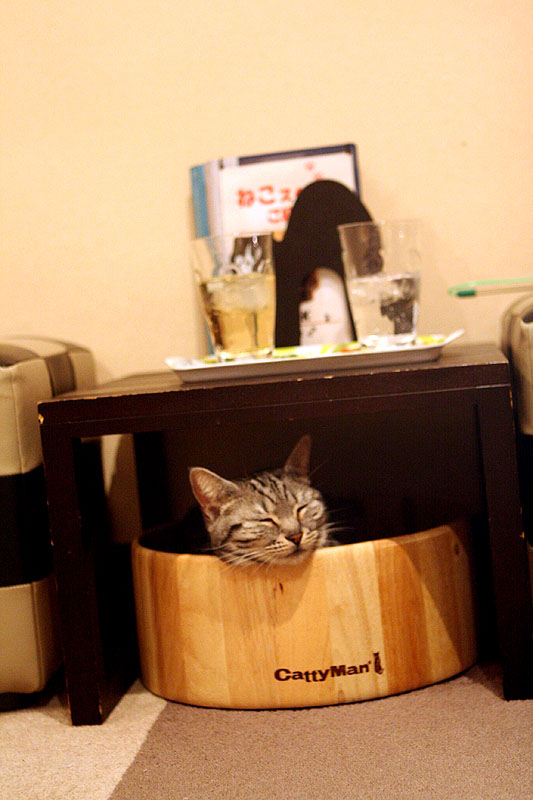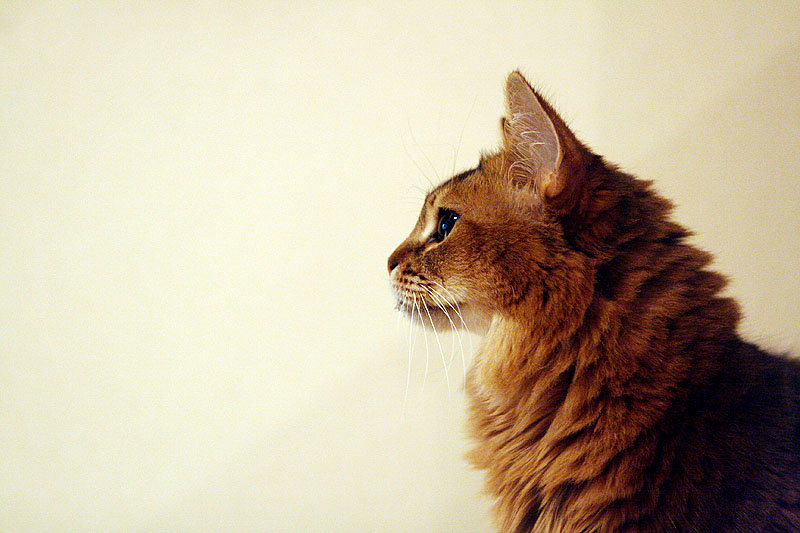 A  surreal concept, and I actually found the experience quite annoying for some reason.  The cats were so pampered they would barely respond to you stroking them.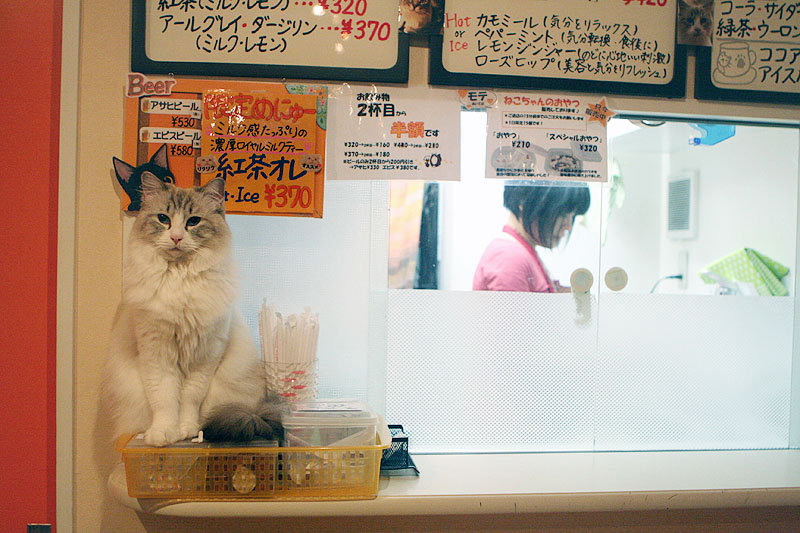 Definitely something to try in Japan though – just for the experience if nothing else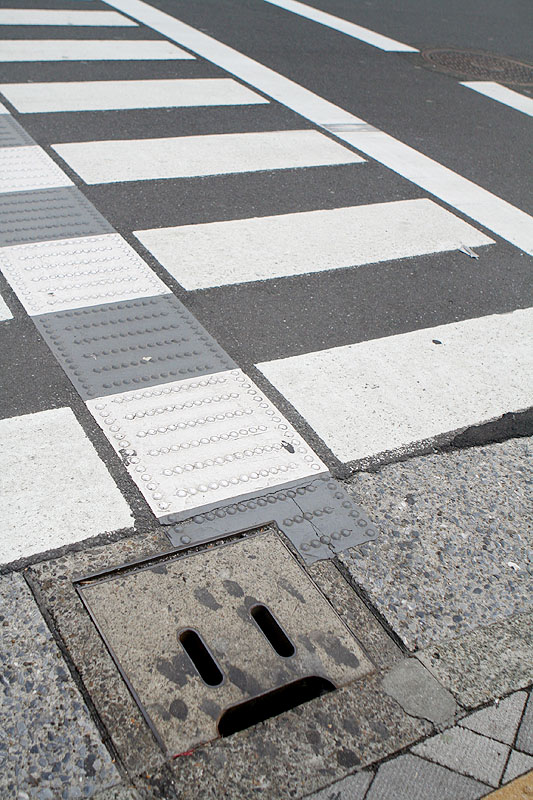 D=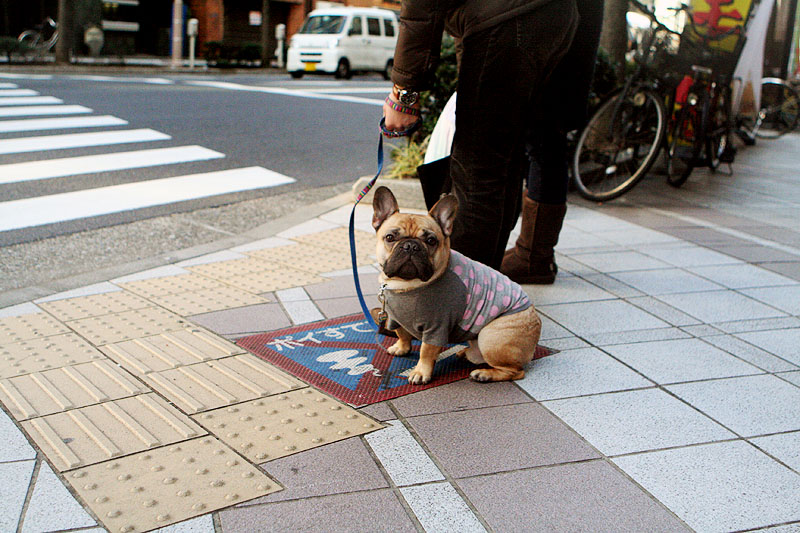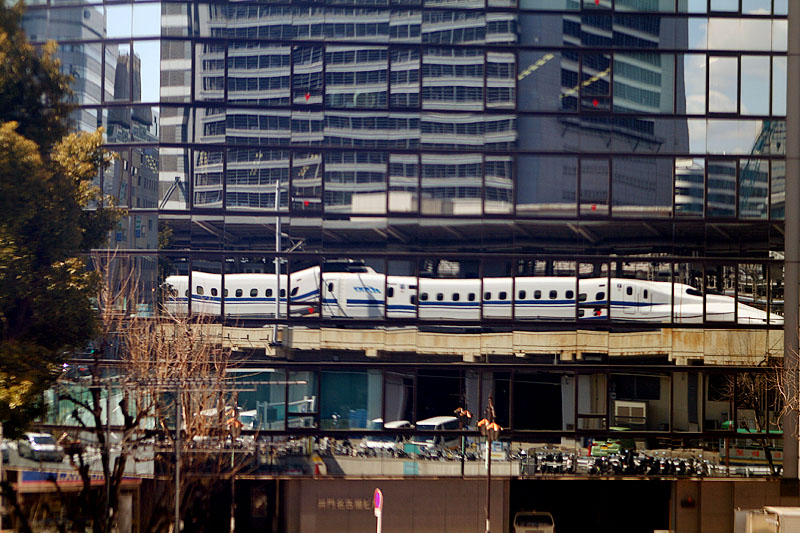 Took the shinkansen (bullet train – one of the fastest in the world) from Tokyo to Osaka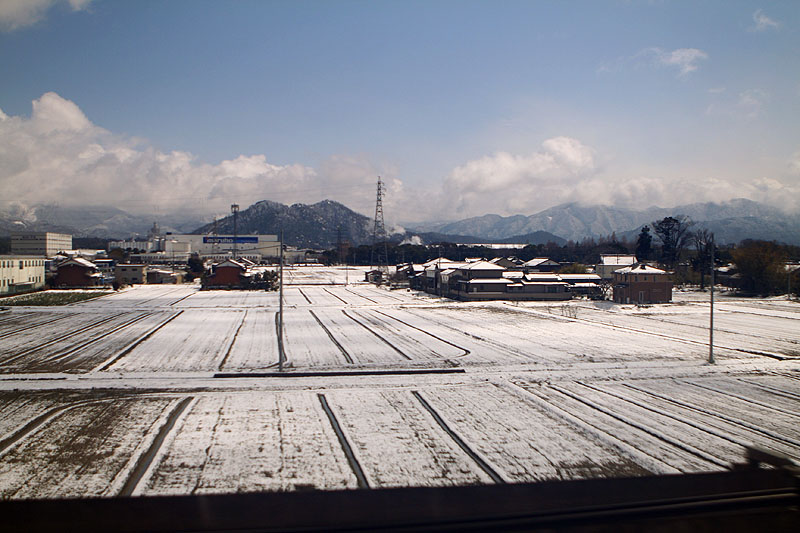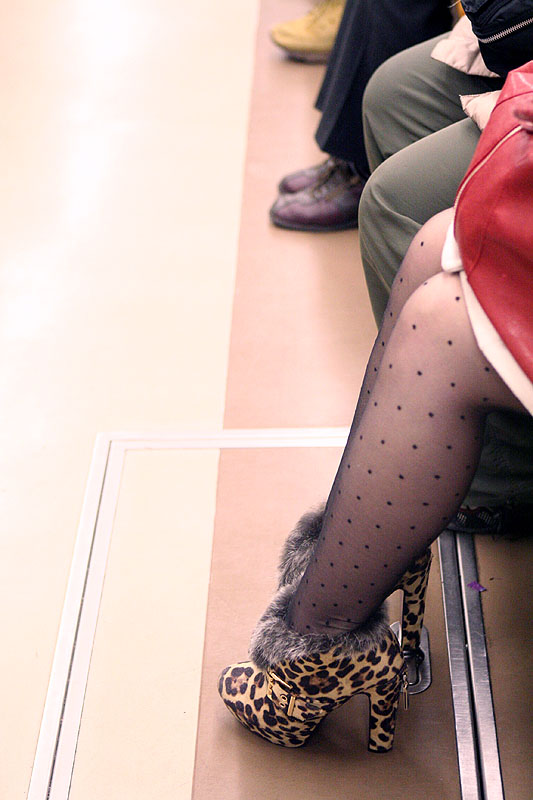 Osaka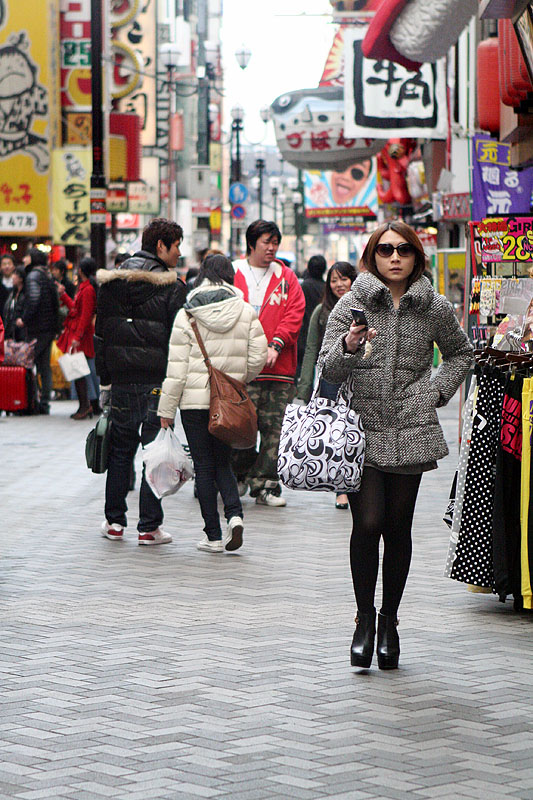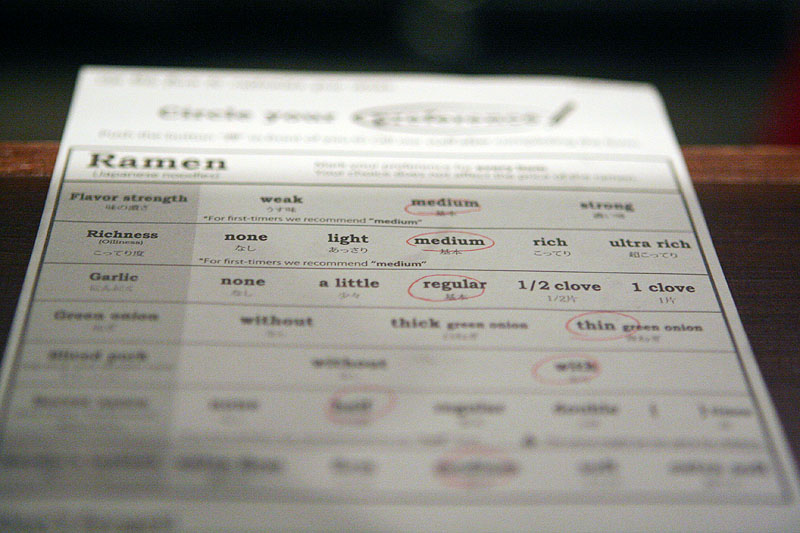 I have to mention this restaurant called Ichiran Ramen – you won't find better ramen anywhere else.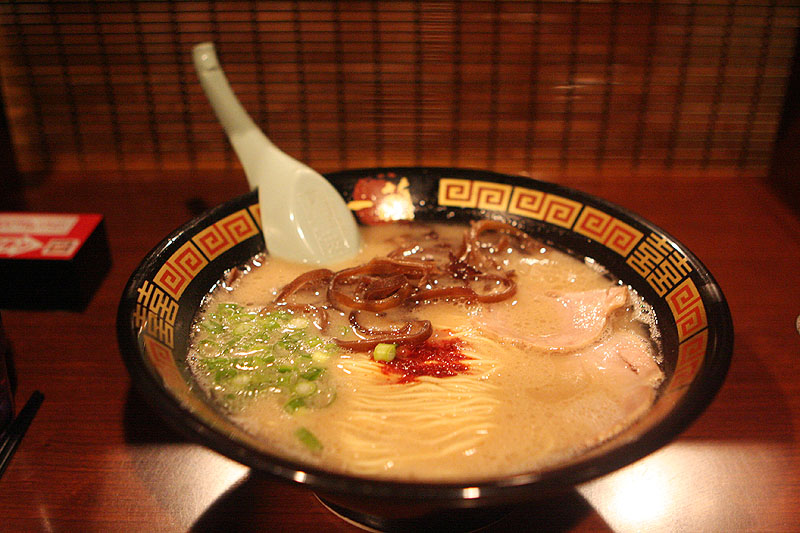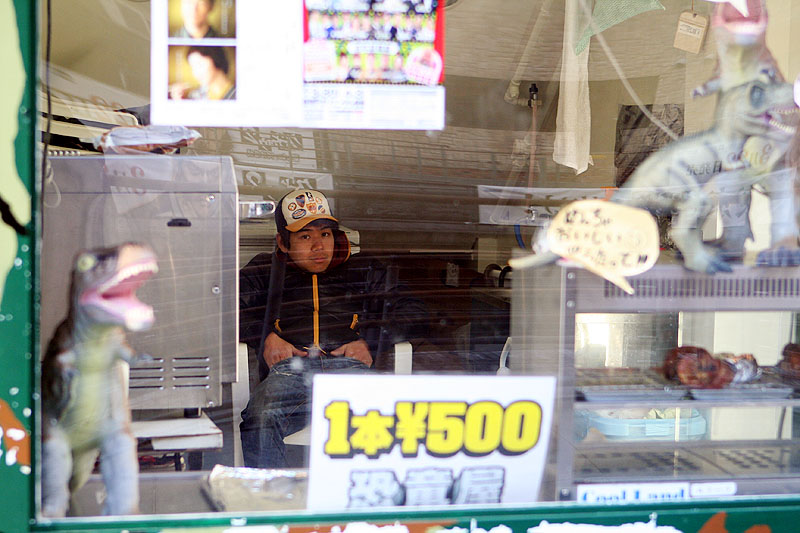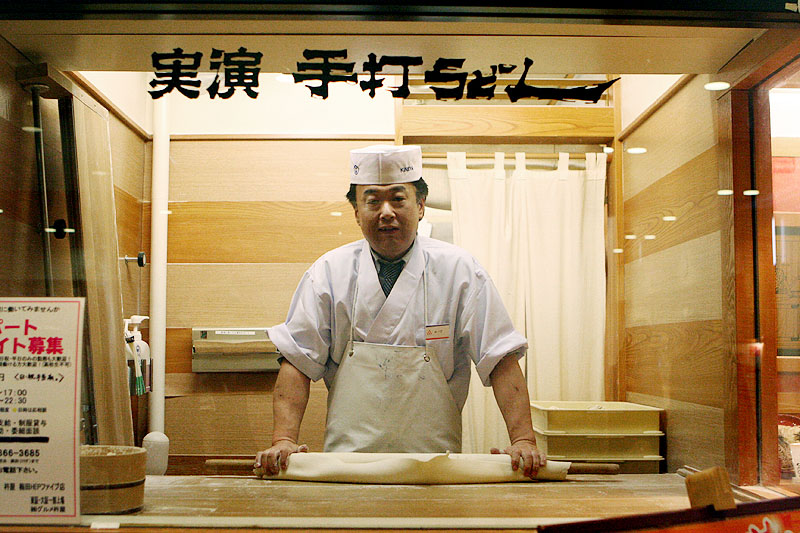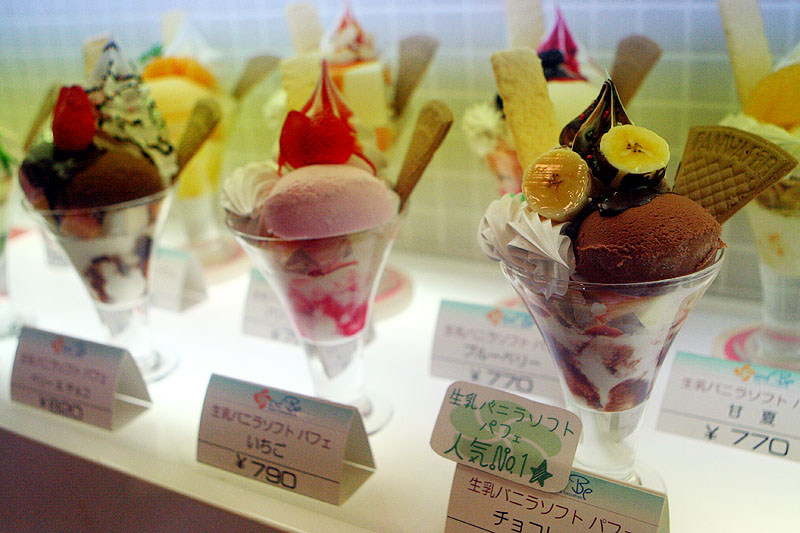 Another very Japanese thing – plastic food displays in the windows of pretty much every restaurant.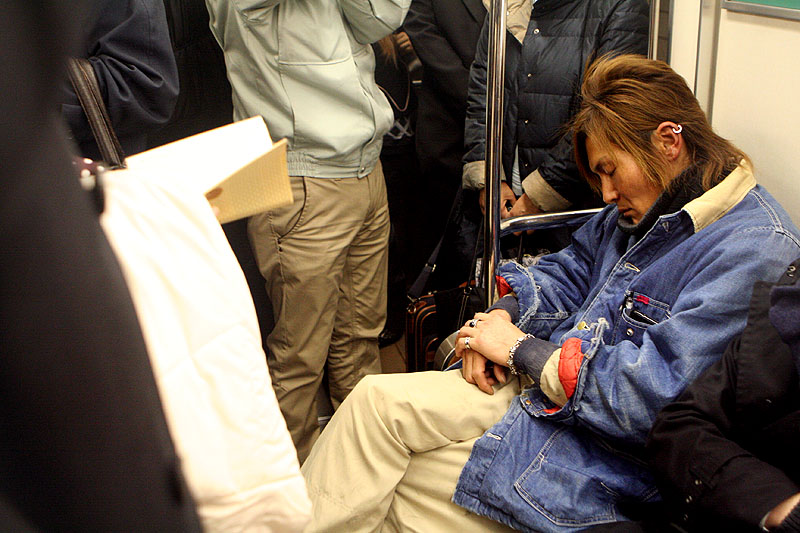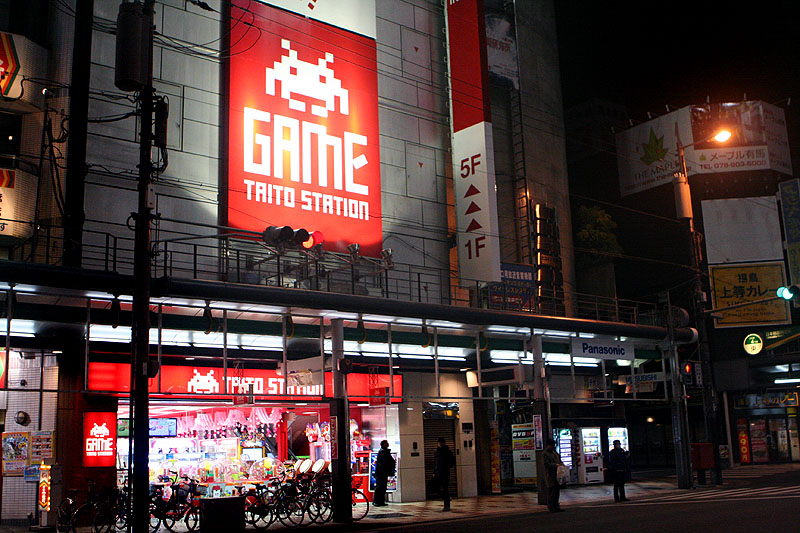 Taito Station – best games arcade ever, with branches all over Japan.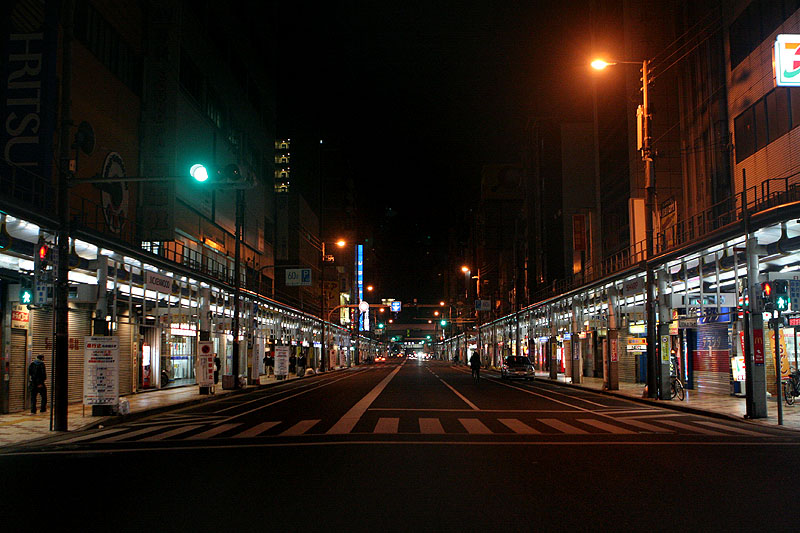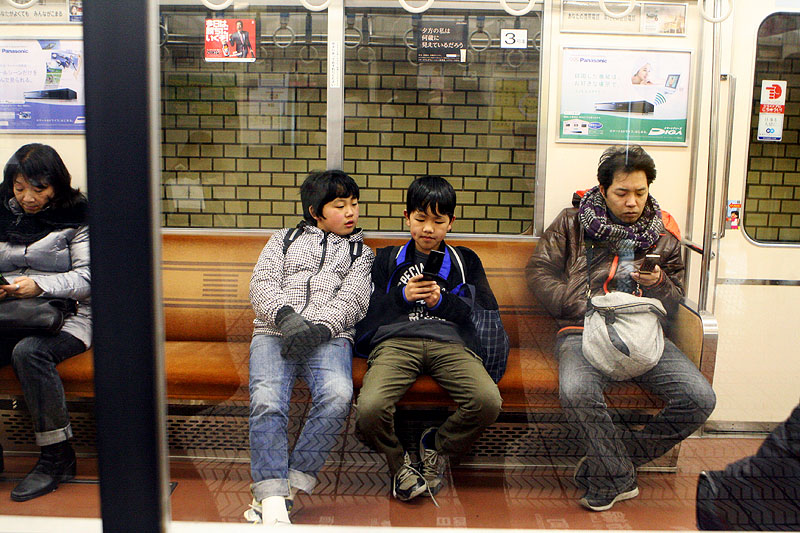 The famous Glico Man in Osaka: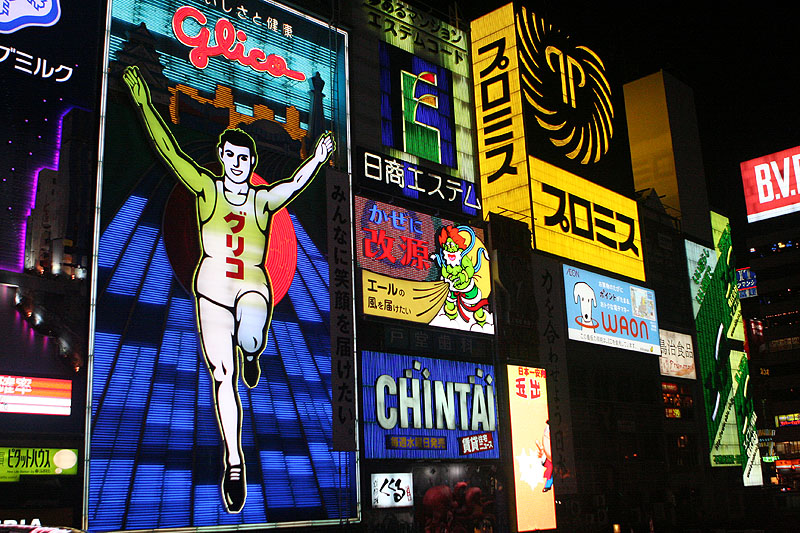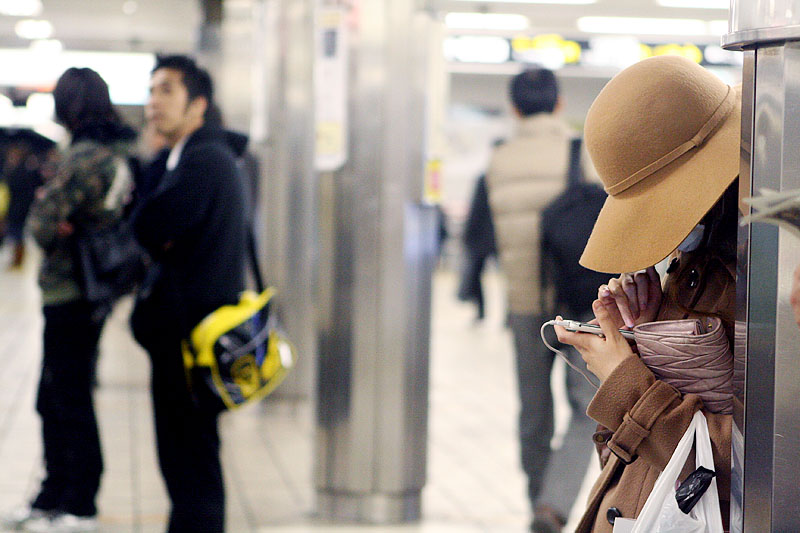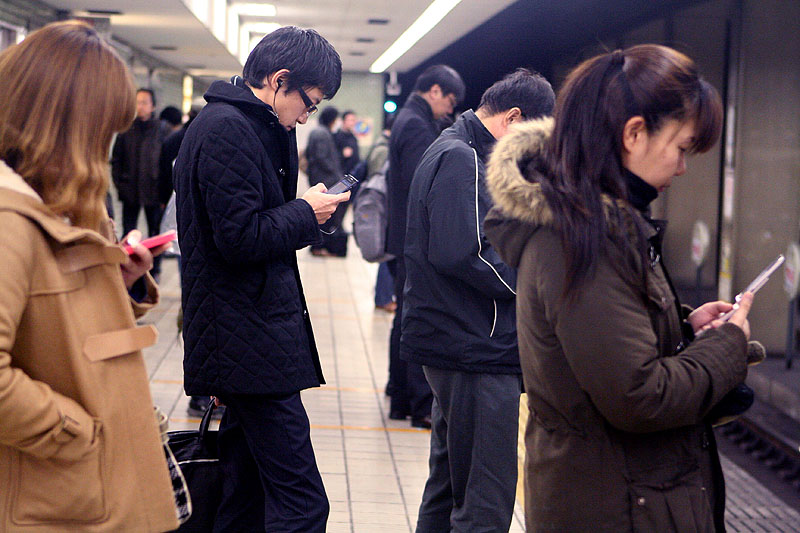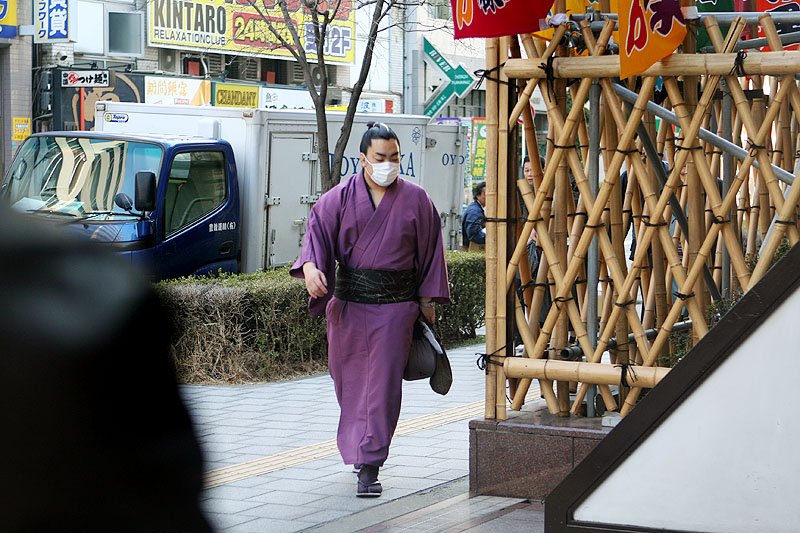 Grand Sumo Tournament in Osaka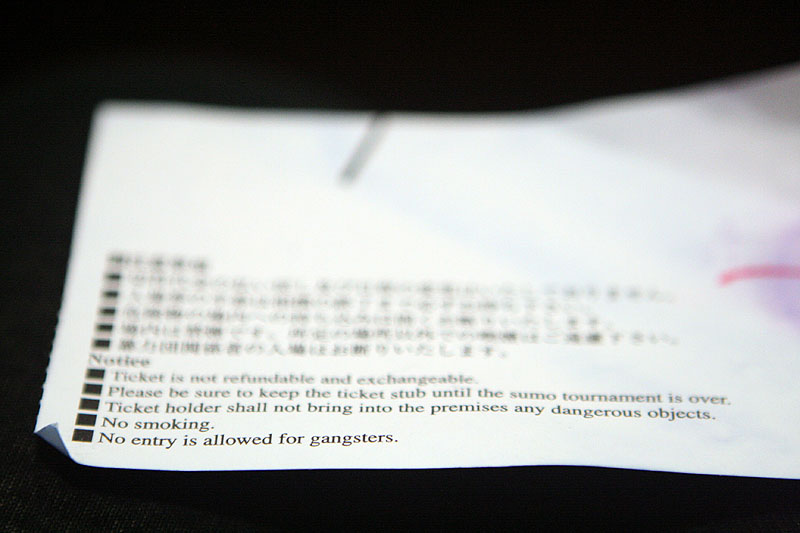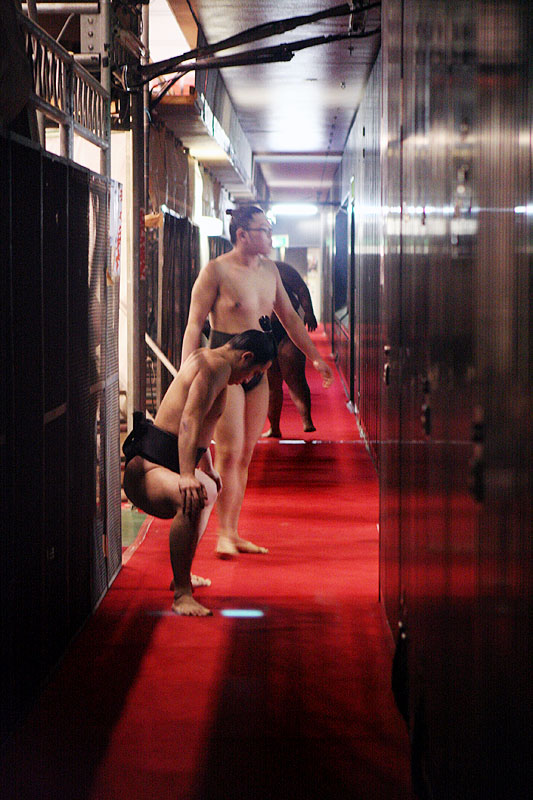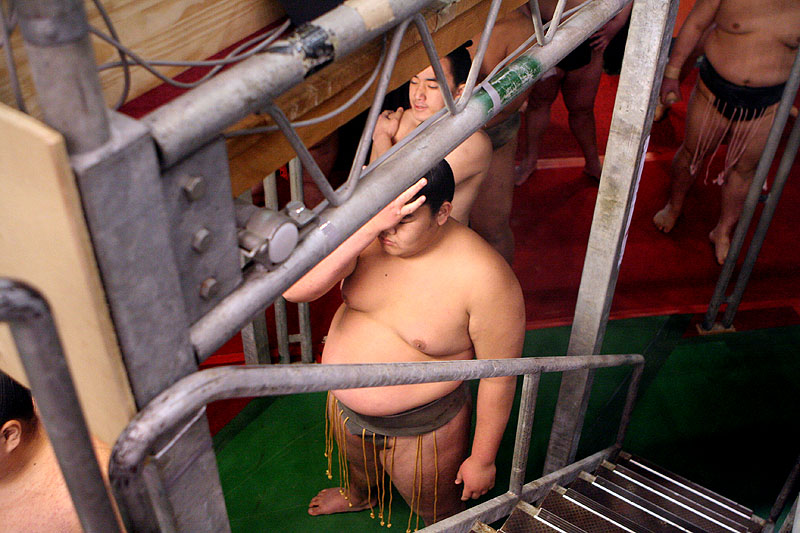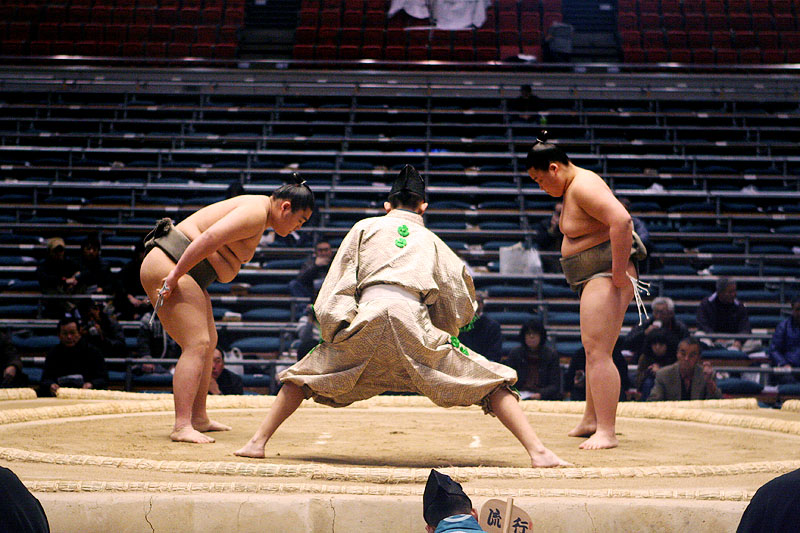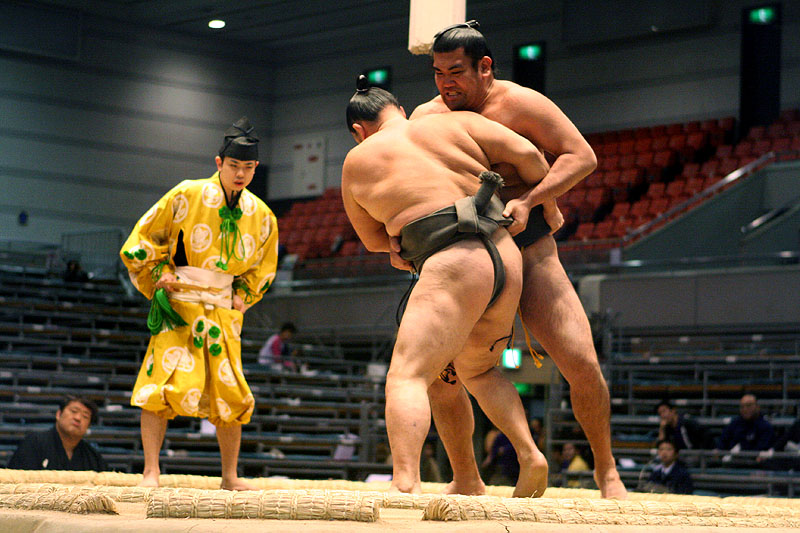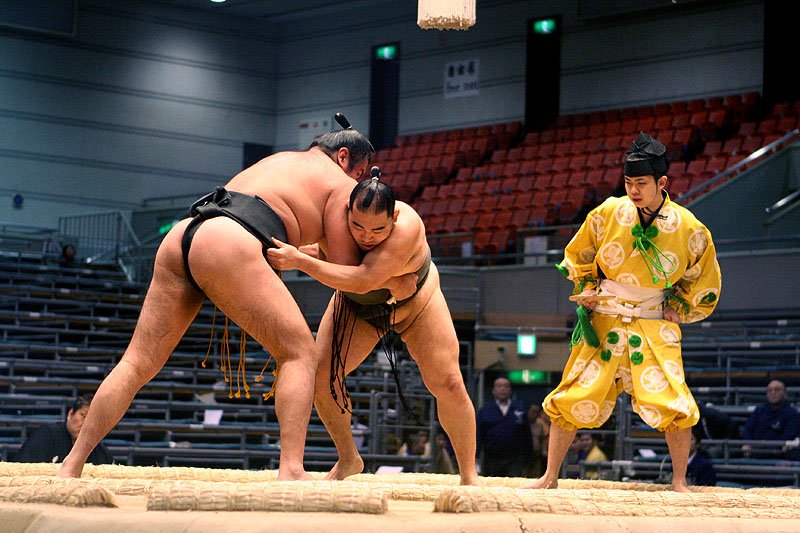 These were all juniors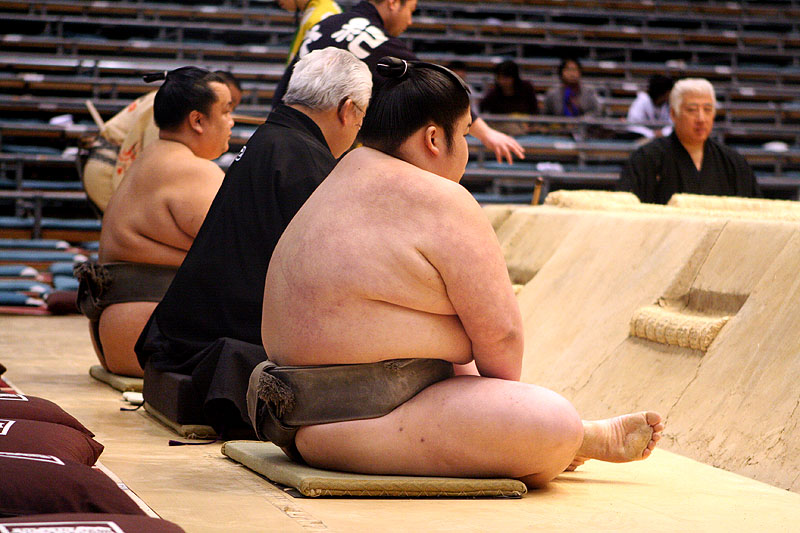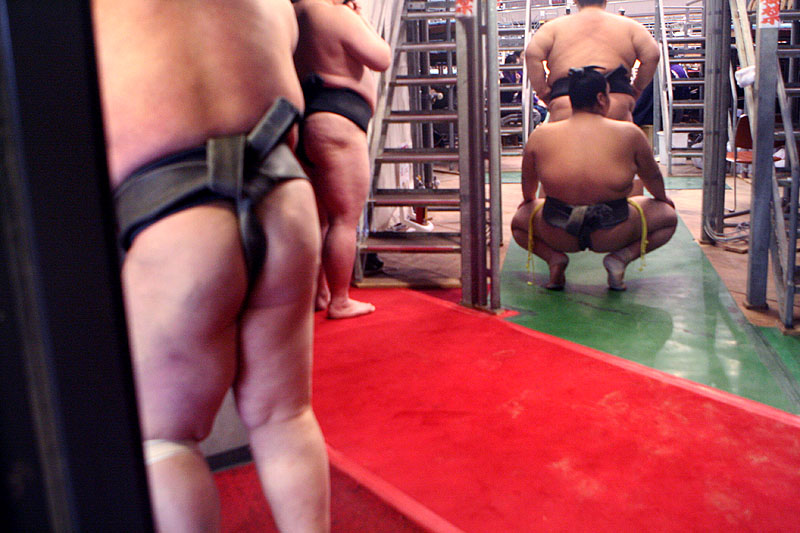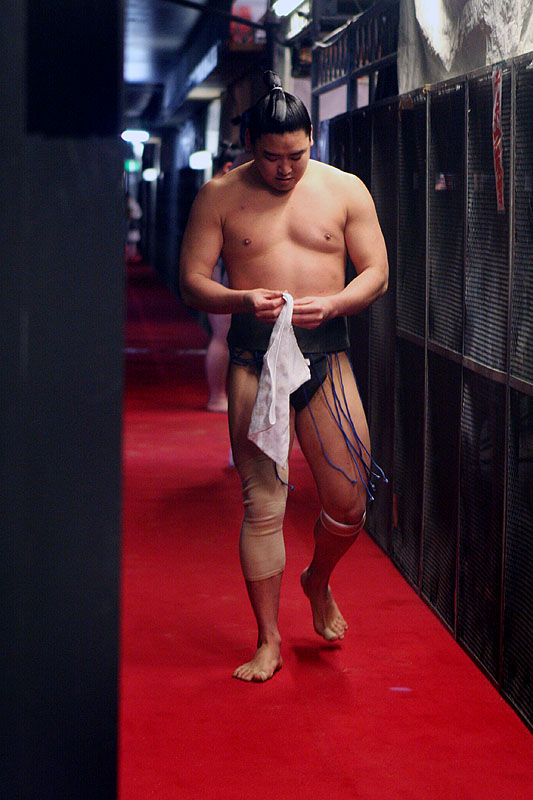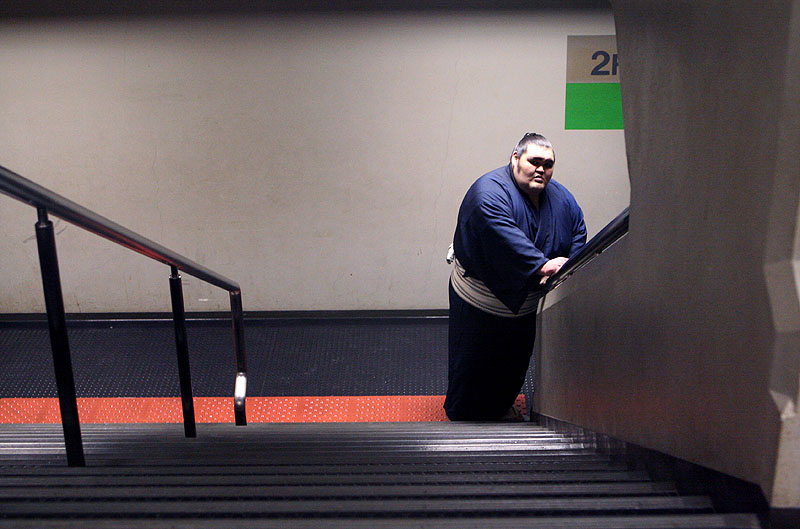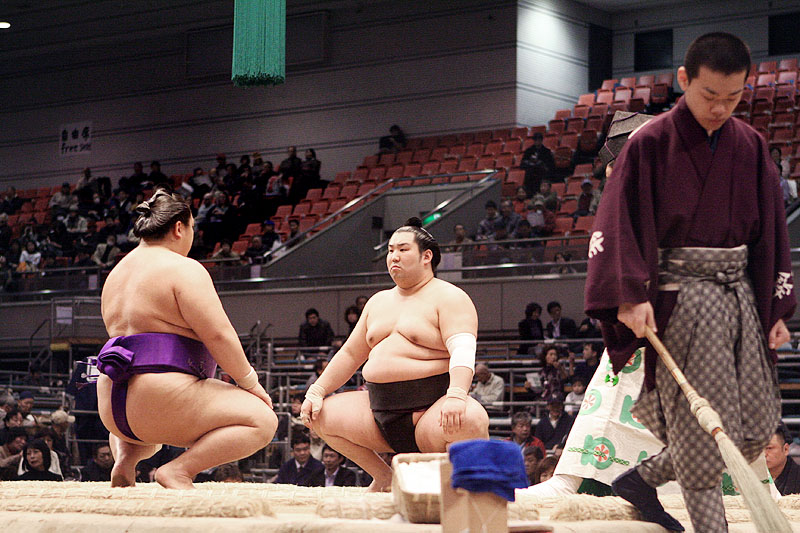 The place began to fill up as more of the famous wrestlers came on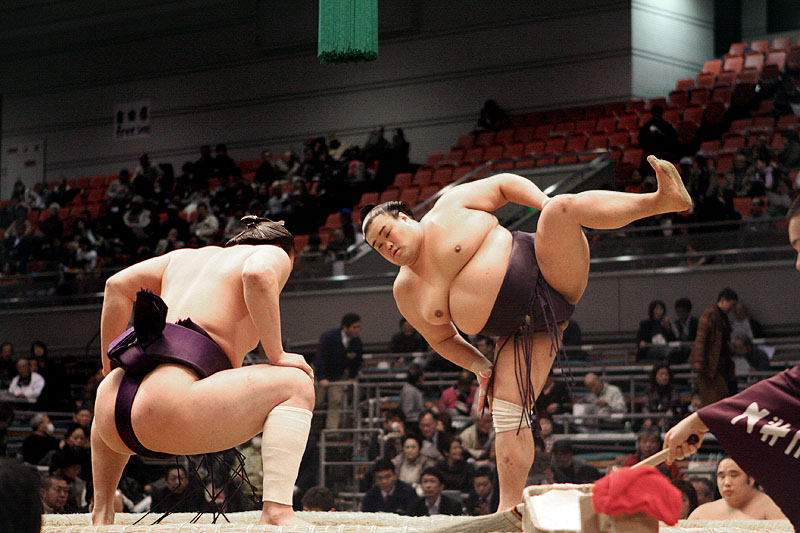 It was an amazing experience watching these guys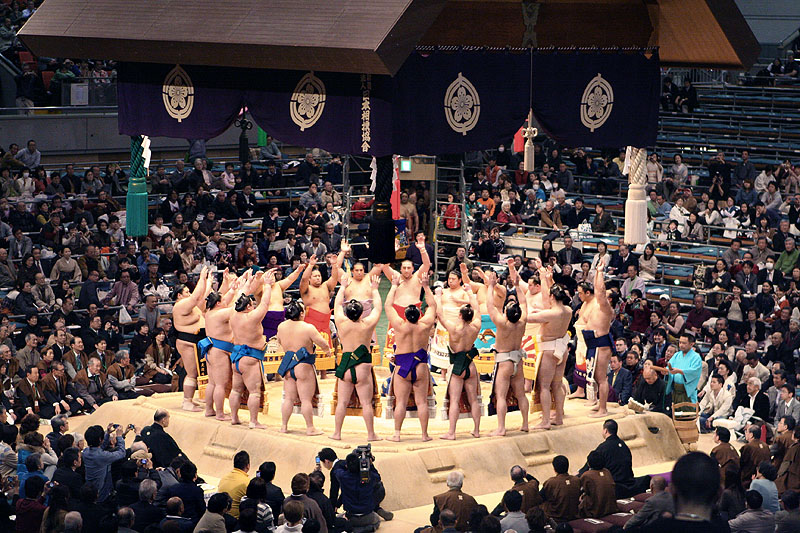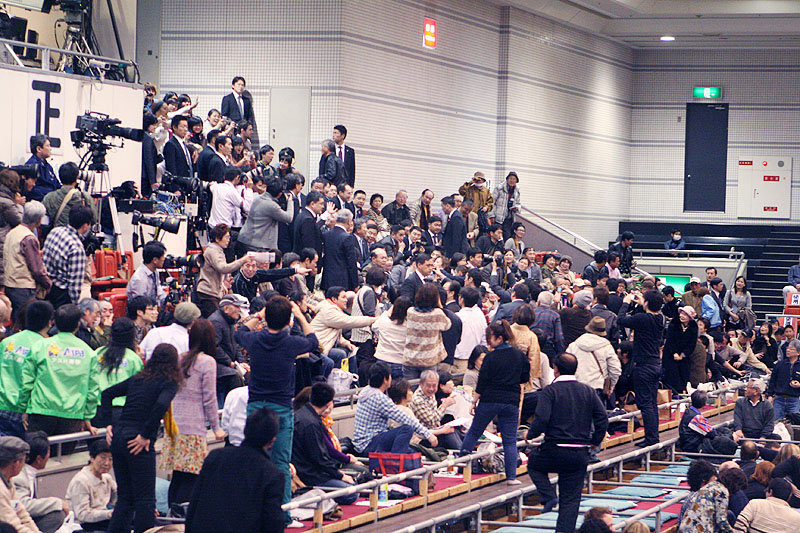 Asashoryu Akinori – one of the most famous sumo wrestlers – was in the crowd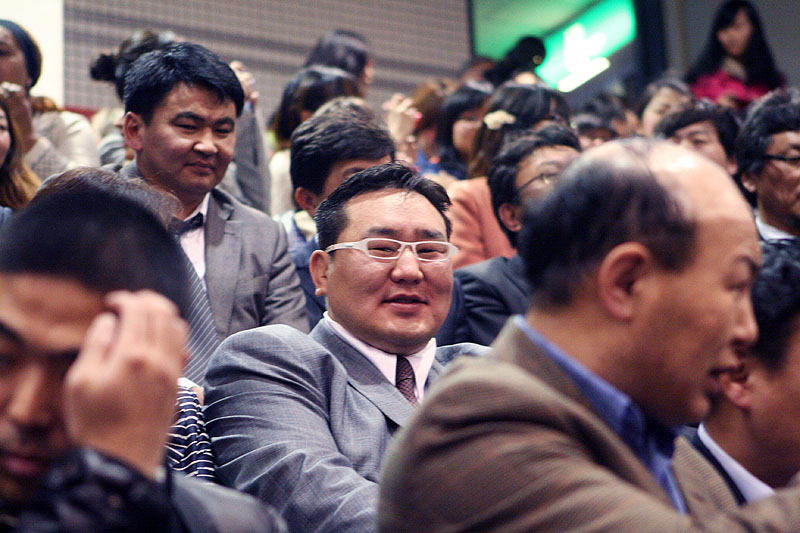 He signed my ticket : )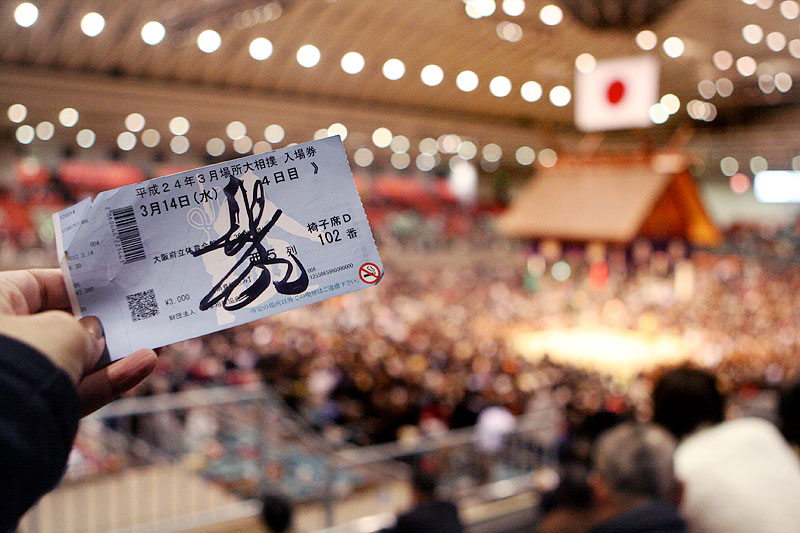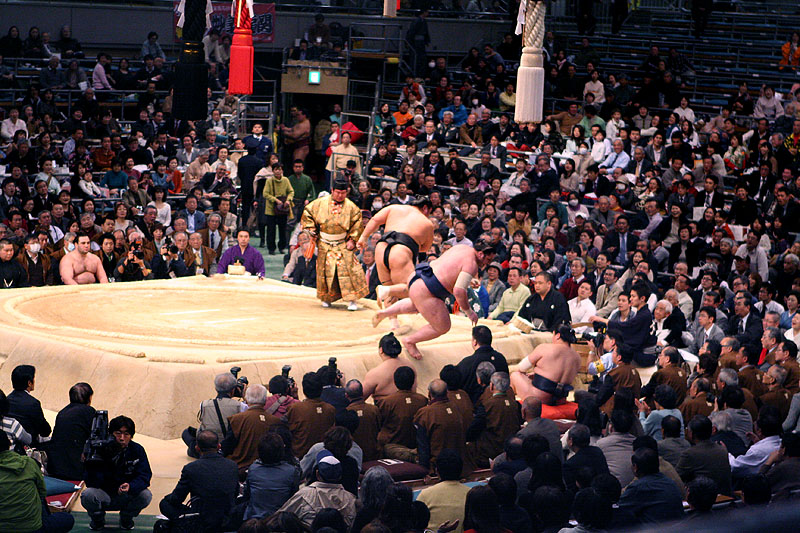 The atmosphere was great, and it's the kind of event you just have to be at to really appreciate.