Today I went to the Chinese New Year celebrations in London – it was brilliant. There was such a vibrant and colourful atmosphere. The Chinese definitely know how to hold a festival!
First up was a parade.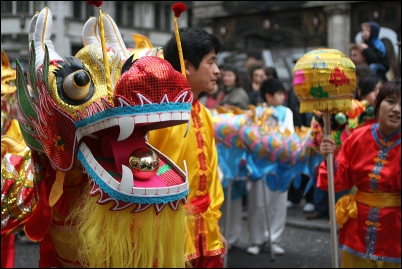 This girl didn't seem too amused.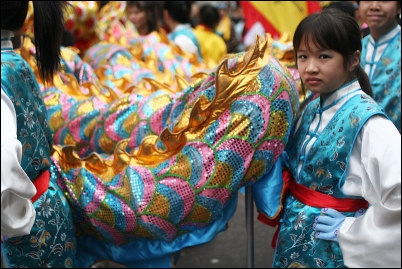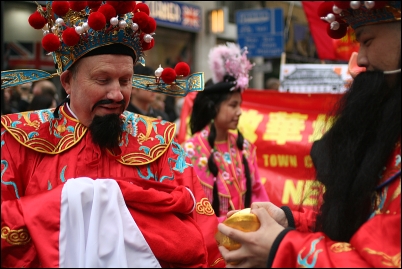 It's the year of the pig, in case you don't know : )
I thought that was a pretty scary looking pig.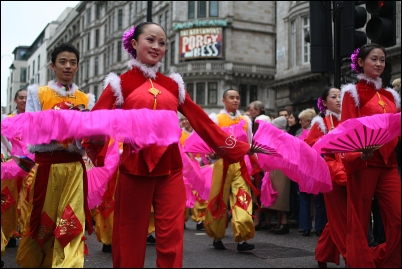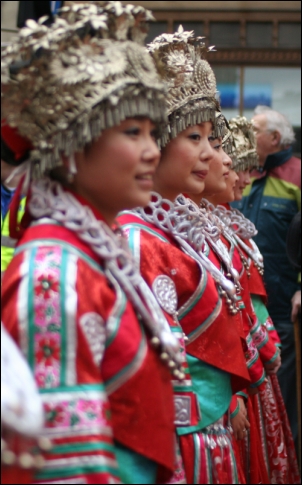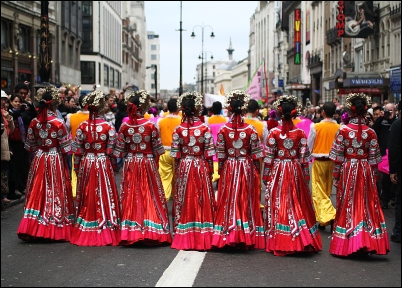 The parade got incredibly crowded and we found ourselves stuck in a mass of people, so we moved onto China Town.
This boy was talking on the phone and when he saw me aiming my camera at him he stopped and smiled sarcastically – bless.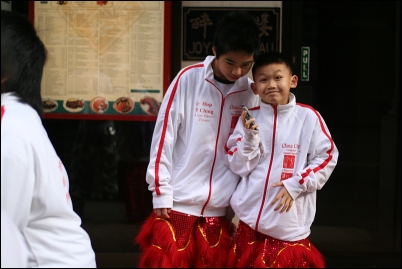 This is some kind of Chinese dessert. I have no idea what it is but they were calling it Chinese Beard. I suppose it does look a bit like that!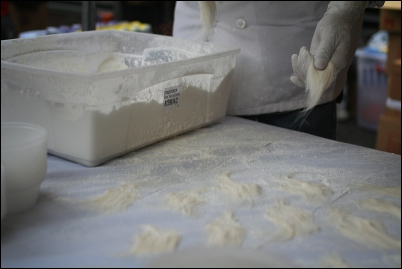 Pretty piggies..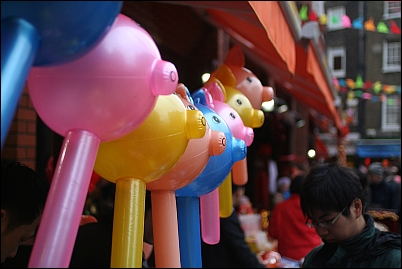 ..and paper dragons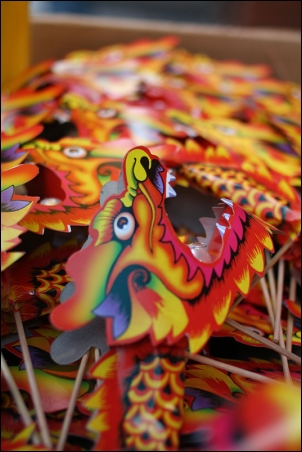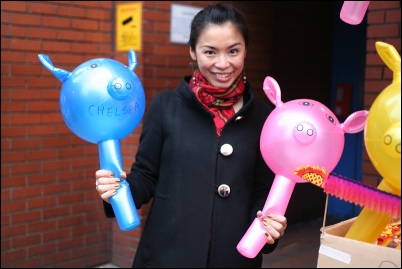 There were many stalls selling various food such as fish balls..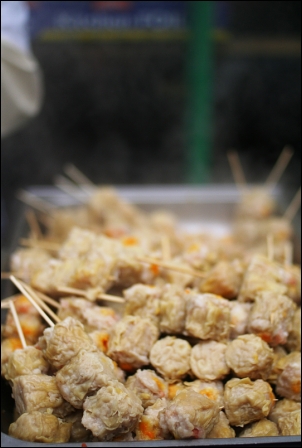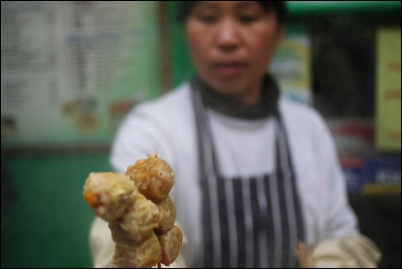 ..and spring rolls mmm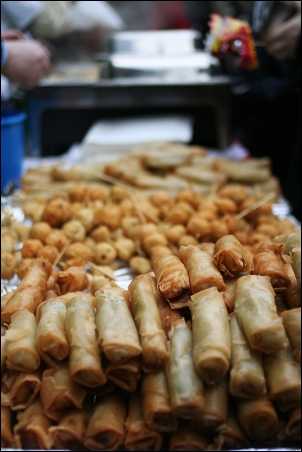 and Chinese coffee (I forget the name)..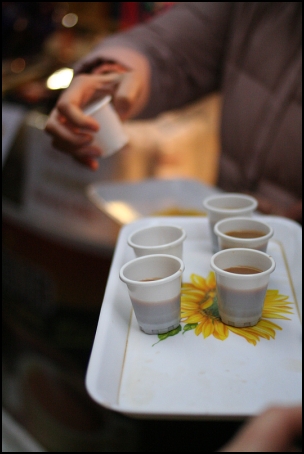 ..and snails. Hm.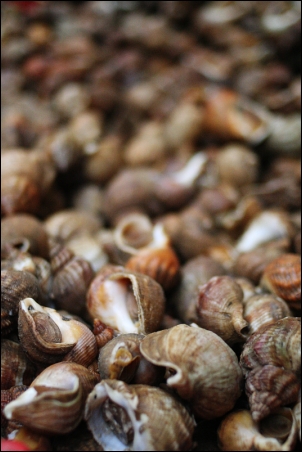 We celebrated Chinese New Year by eating in a Japanese restaurant

This was pad Thai noodles with shrimp and chicken. I think. Oh, and I can finally use chopsticks properly. Go me!
We passed these two guys who looked like they were on a break, and I took a shot of them.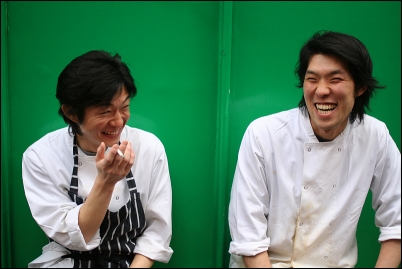 They started giggling and looked all embarrassed :D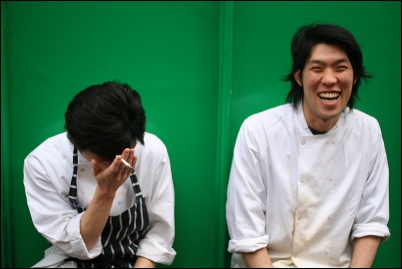 There were lots of these kind of dragons that danced to the sound of drums and cymbals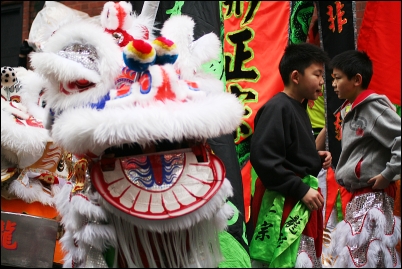 This little boy was one of the performers – he looked like a little rocker haha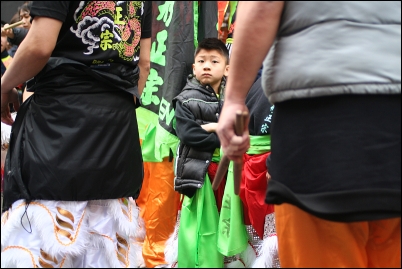 The dragons went around China Town dancing into shops which had lettuce hanging in the doorway.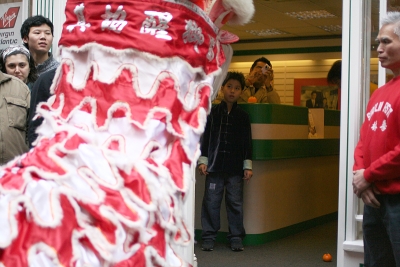 The dragon would 'eat' the lettuce..
and then throw it back into the shop.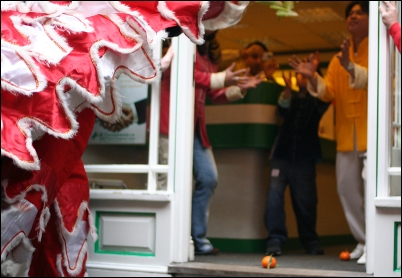 Yes, I know – the focus is on the dragon instead of the people in the shop ¬__¬ Argh!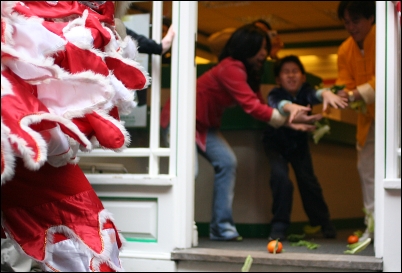 Apparently lettuce symbolises money, and the ritual takes place for good luck. Correct me if I'm wrong though!
Happy snappers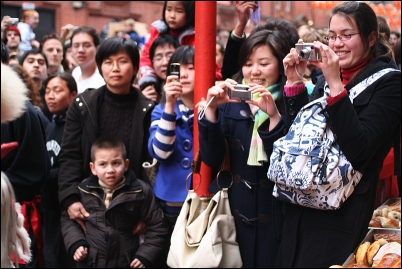 This boy seemed far from happy though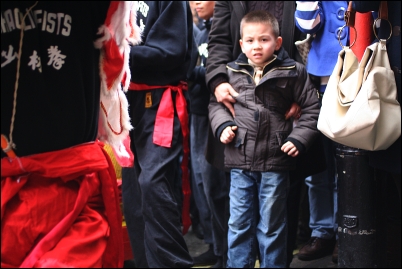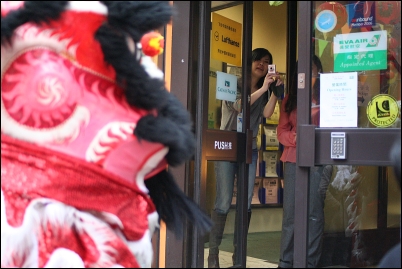 Some shopkeepers hung the lettuce from their window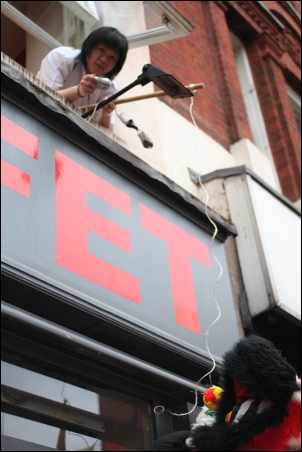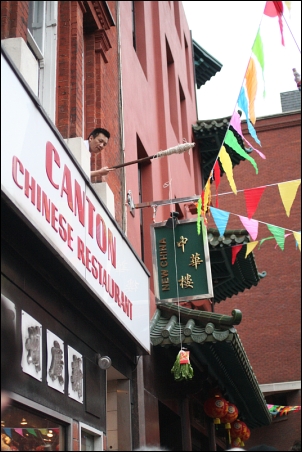 It was fun watching this woman – she seemed petrified of the dragon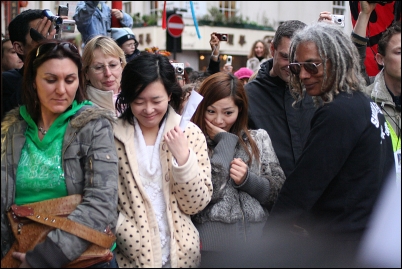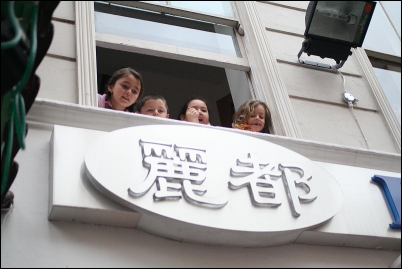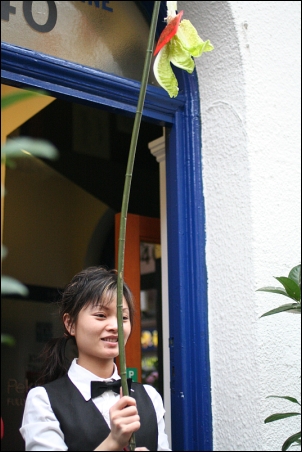 Lots of happy snappers!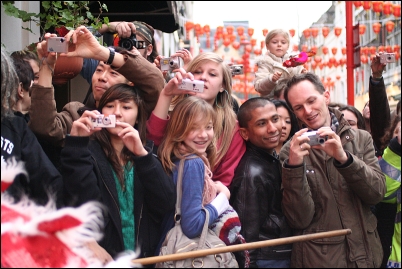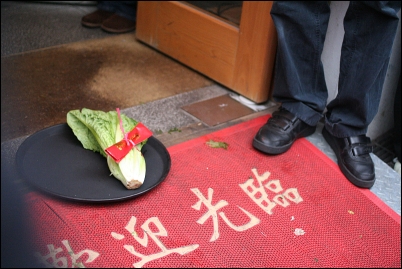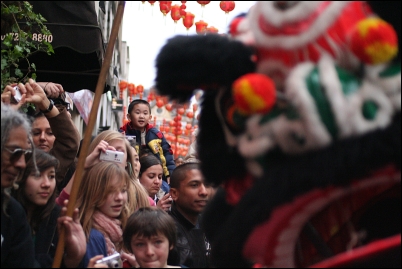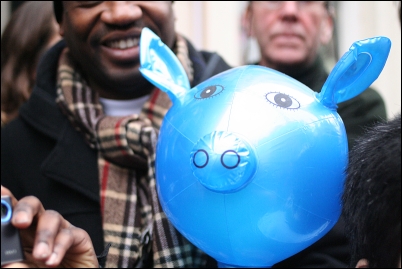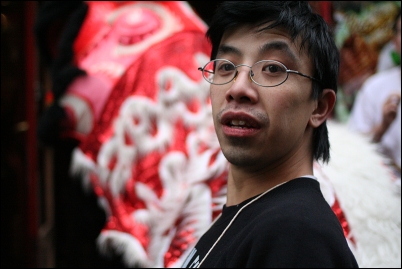 So many people turned up this year, that all the entrances to China Town were blocked for a while.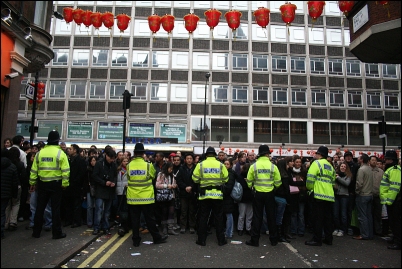 It was definitely a great day out

Someone was clearly bored though.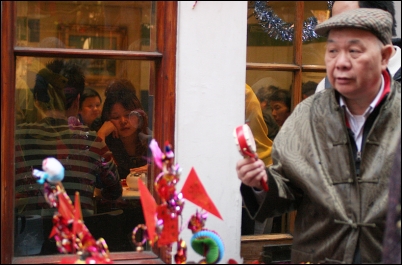 Next year is the year of the Rat – that's me!
All shots taken using the 350D, most with the 35mm lens