Every time I go to India I take pictures of homeless people. From the point of view of a 'westerner', seeing scores of people sleeping on the streets and begging is an unusual and a pretty overwhelming sight. As a photographer, you immediately want to capture things you don't normally see. It's also very, very easy to take pictures of the street people in India; they rarely protest or question why you're photographing them. If you try to do the same in London with a homeless person, you're asking for trouble. In fact, as bold as I am, I don't think I've ever shot a homeless person or beggar in the UK without either asking for permission (like with Stuart), or without them knowing.  In India, homeless people are so common and consist of families with young children so there's no real fear factor. People generally also love to be photographed. This is one of the very few images of street people I took this time (granted they are unaware of it!):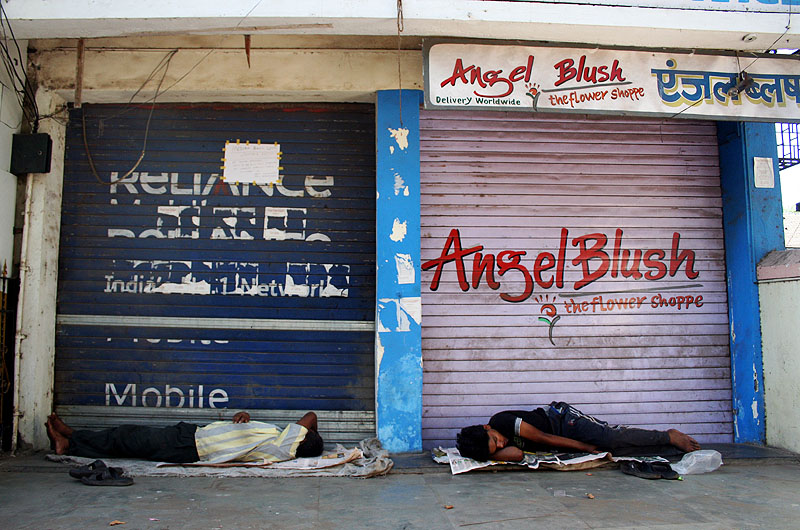 This being my 6th or 7th visit to India, I had virtually no desire to take pictures of people in such situations. In fact, I found myself walking past them, barely noticing them. I guess I'm no longer an 'outsider' or foreigner with a fascination for these people, although their tenacity and smiles still amaze me. So, instead of lots of cliché'd images depicting poverty, here is a selection of images instead depicting the beauty of Mumbai, because there's a lot of it : )
40 Degrees: Mumbai, India
April 2010
It's hot – around 40C, and humid. Seriously hot. So hot, that walking around during the day with a camera is draining. I used my film camera a fair bit – mainly because it's so much lighter to carry around.
Nikon F3 50mm f1.8 – Kodak Colour 200 (purchased in India!)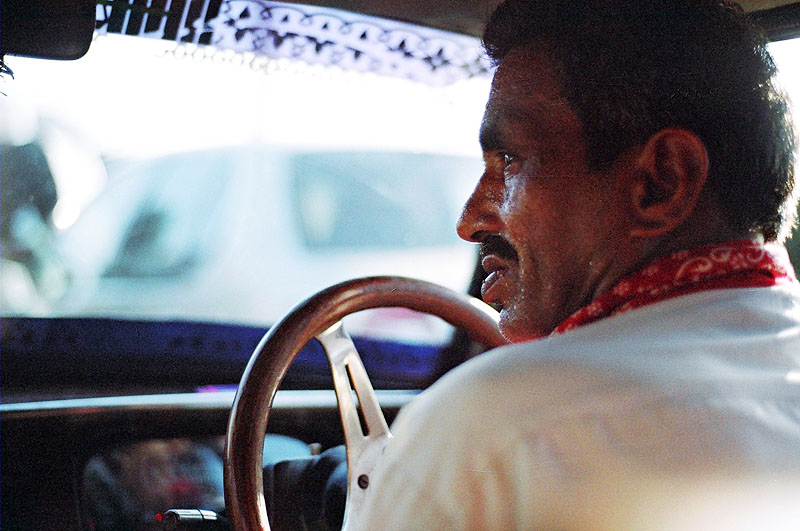 Driving a taxi around all day in this heat cannot be fun, especially if you know anything about Mumbai traffic.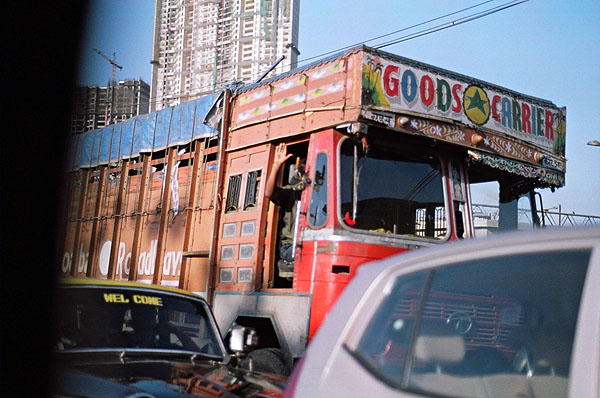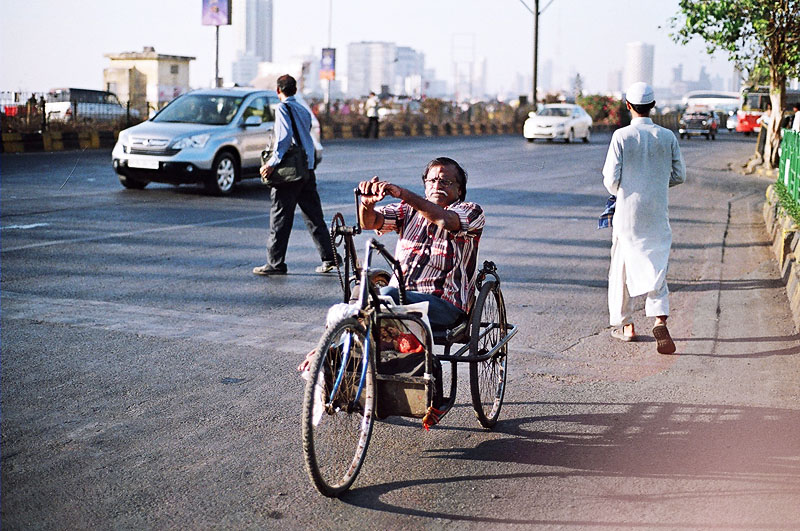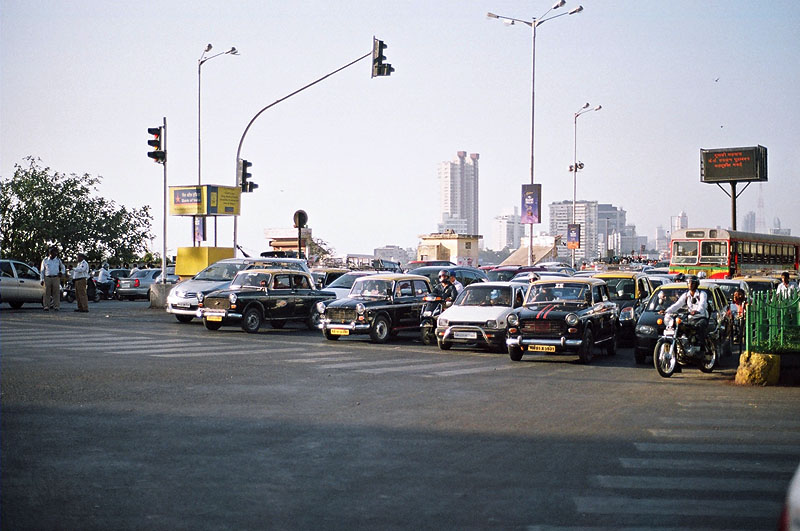 This road, near the Haji Ali Durgah, is a nightmare to cross.  It took about 10 minutes to cross half of it, by which time this policeman pointed out there was a subway.  Having been here about 6 times, I felt a bit stupid.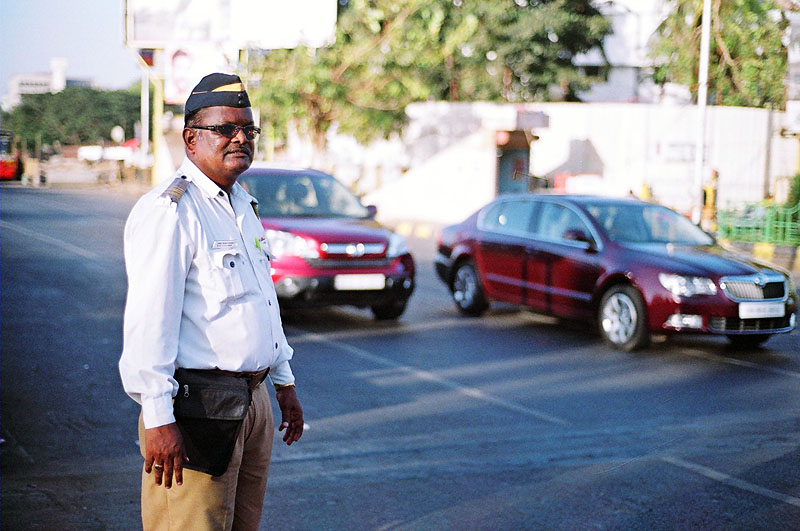 Flowers being sold just outside the Haji Ali: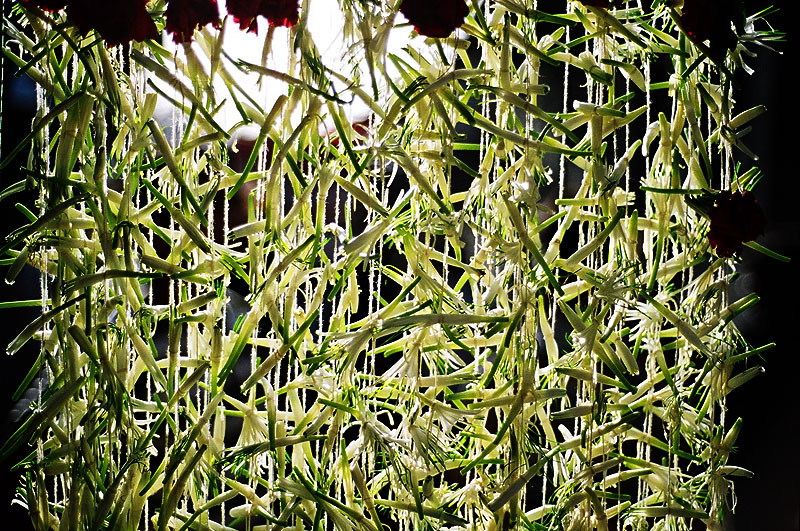 If you follow my blog, this place will be really familiar to you.  I visit it every time I'm in Mumbai – it's definitely one of my favourite areas.  It's on an island of its own, surrounded by sea, which makes it a really peaceful and serene place. Of course, it has religious significance to Muslims, although people of all faiths visit it.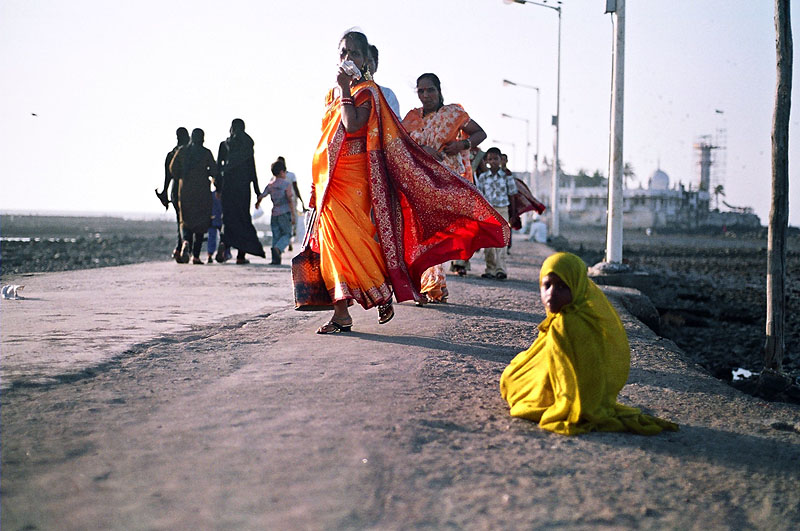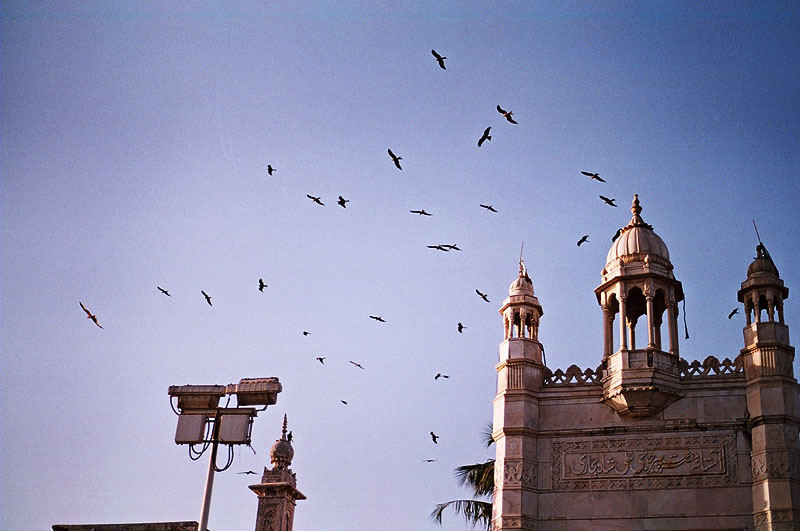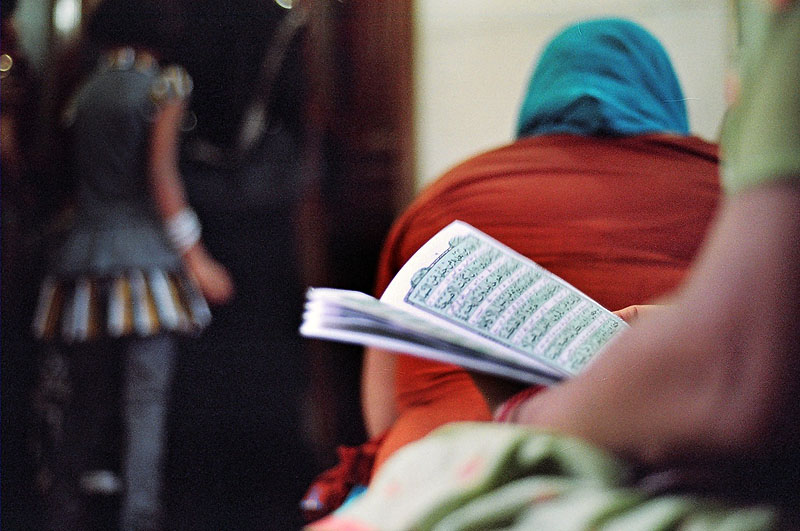 The tide eventually rises and cuts off the path to the area, so it's only accessible at certain times of the day.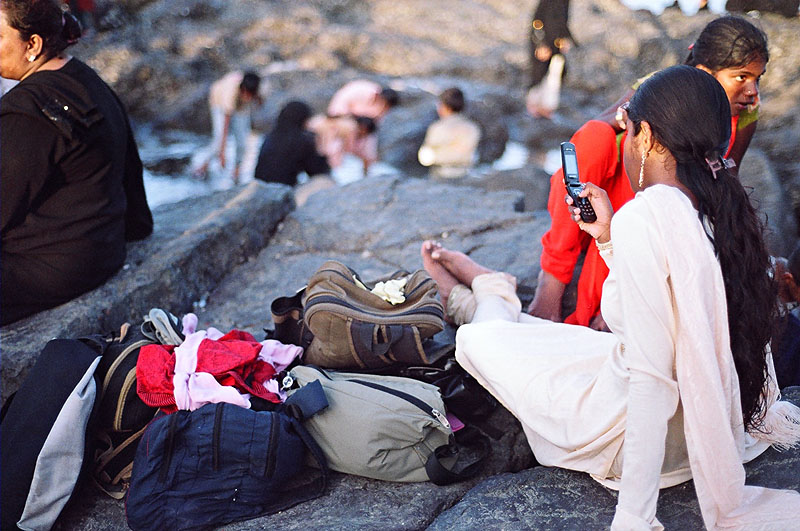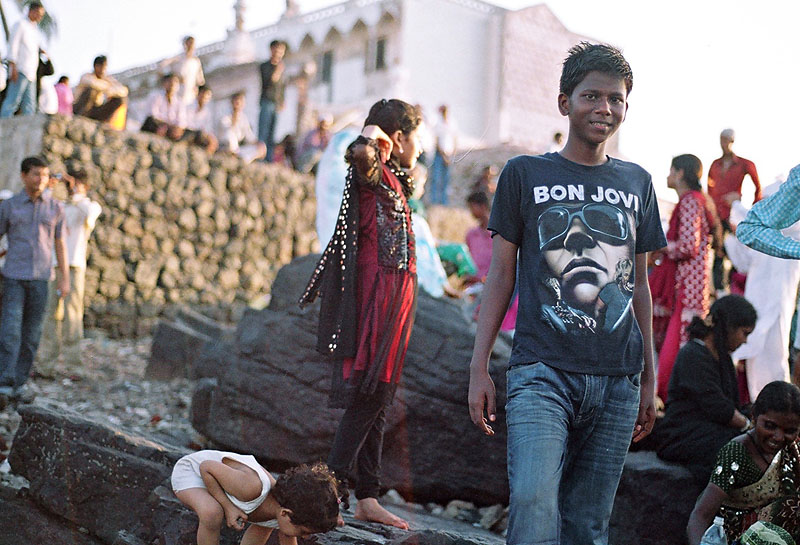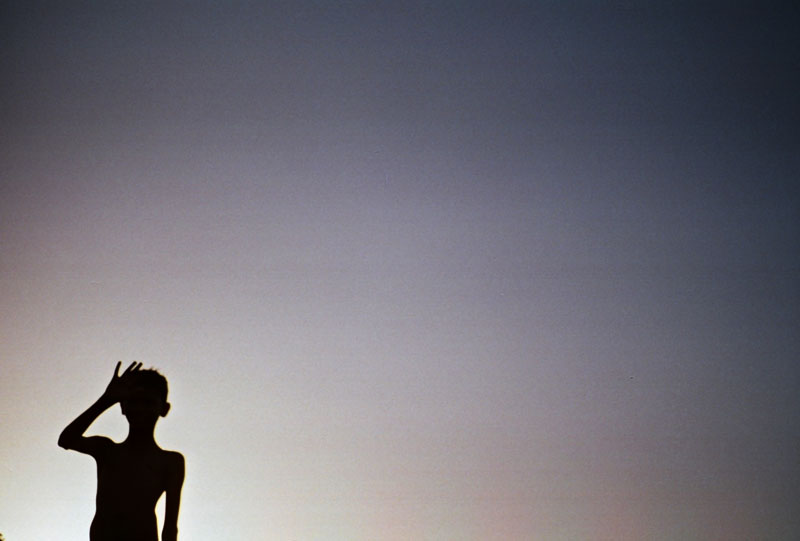 This lady helped me when I slipped on some rocks: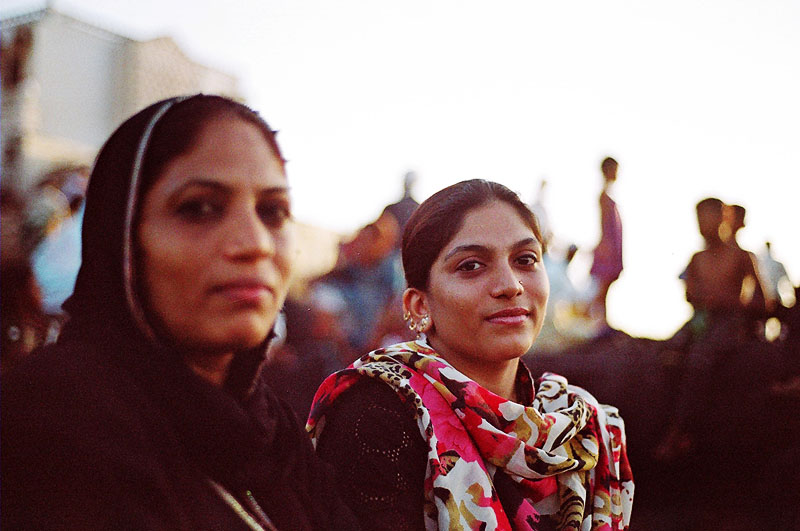 I was attempting to converse in Hindi with her when she answered me in perfect English.
Some digital pics: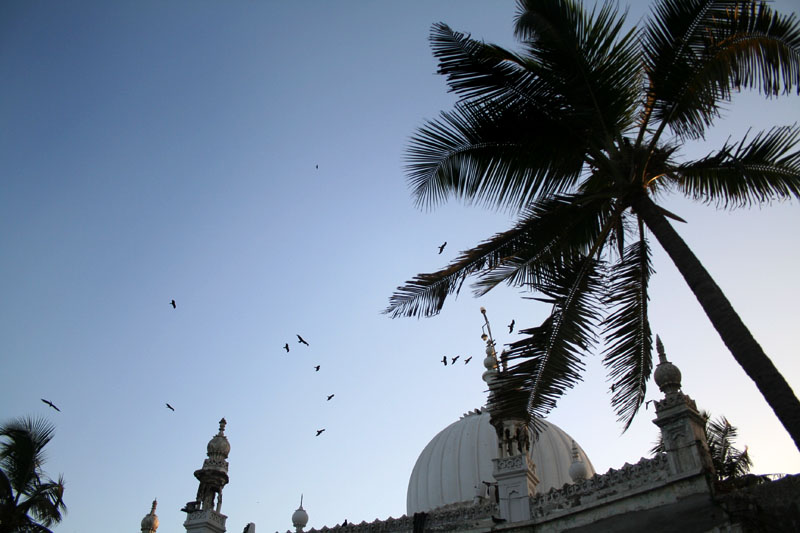 I put my iPod on shuffle prior to taking the above, and John Butler Trio's "Under a Indian Sky" came on.  Perfect.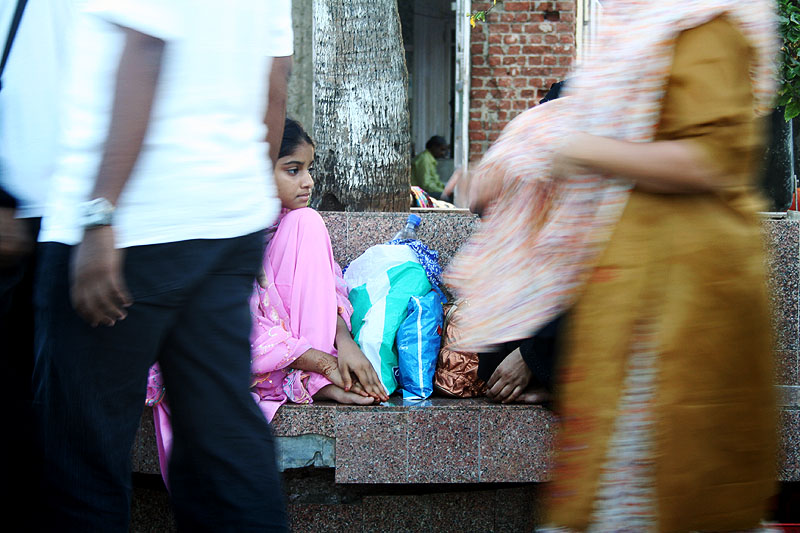 As the sun was setting on one side, the moon was rising on the other.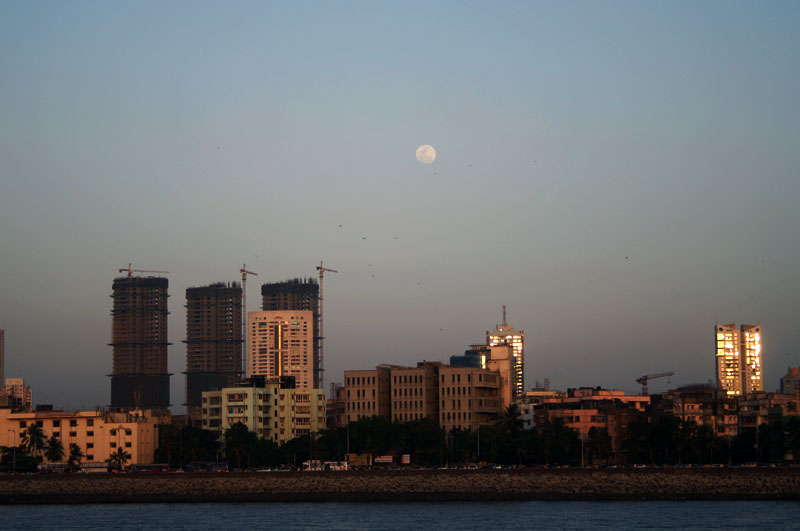 He was singing traditional Qawwali (or Sufi) music: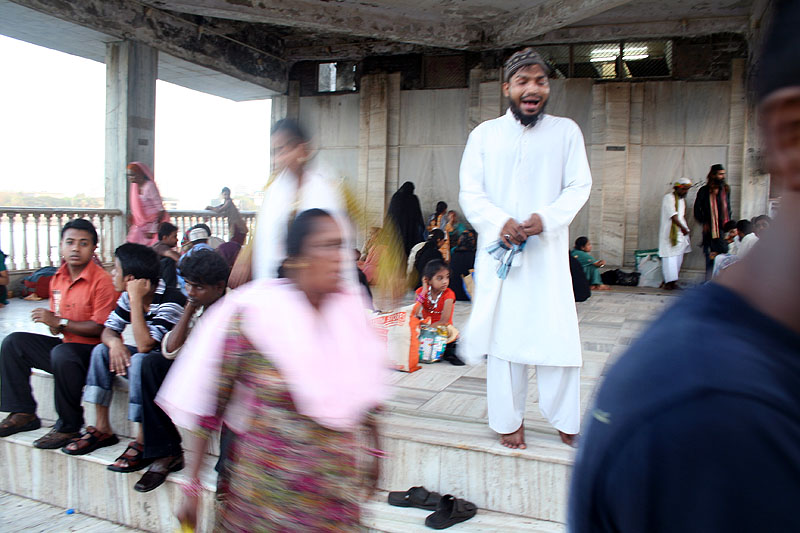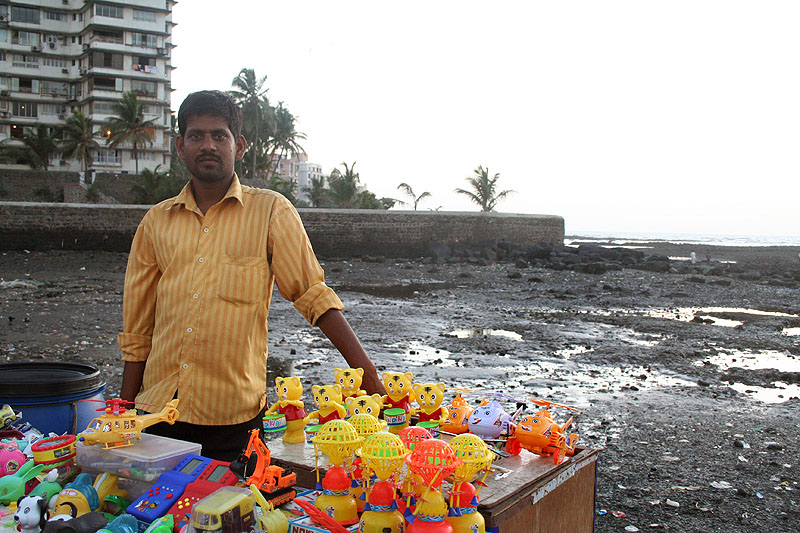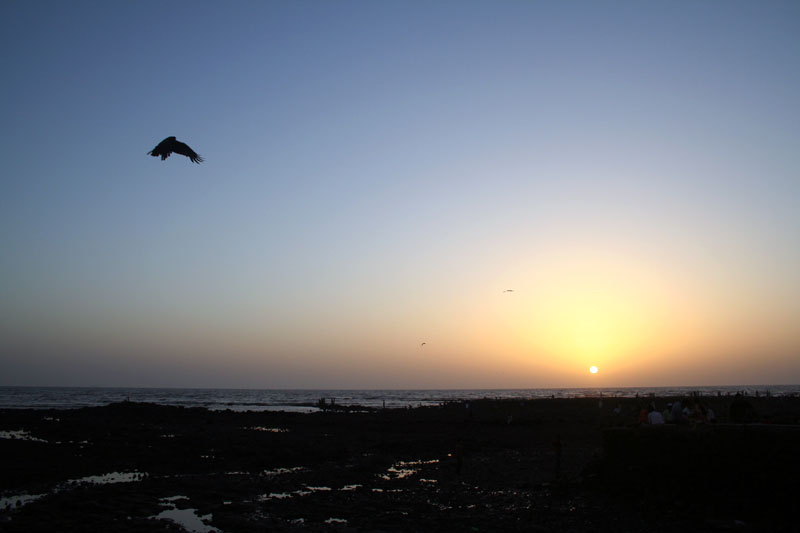 I don't remember the last time I saw a sky like this in the UK.  I wonder if Indians take this sunset for granted..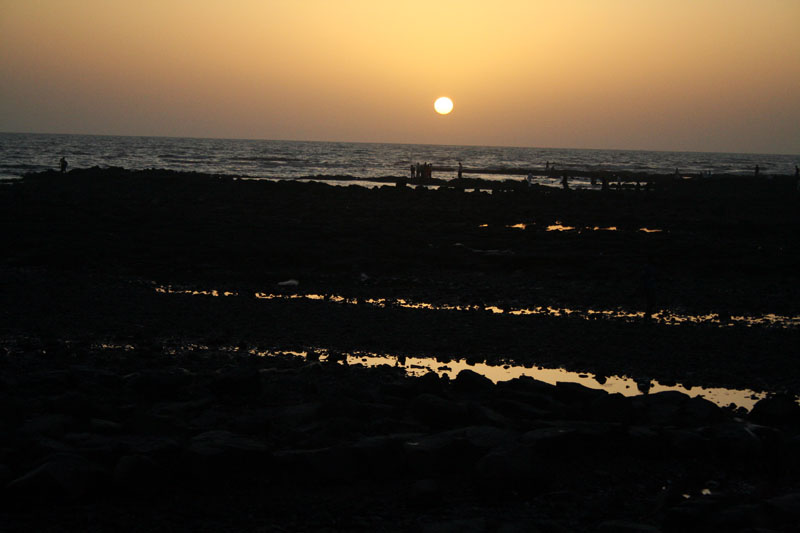 I guess not otherwise they wouldn't be taking pictures of it like me to look back at ; )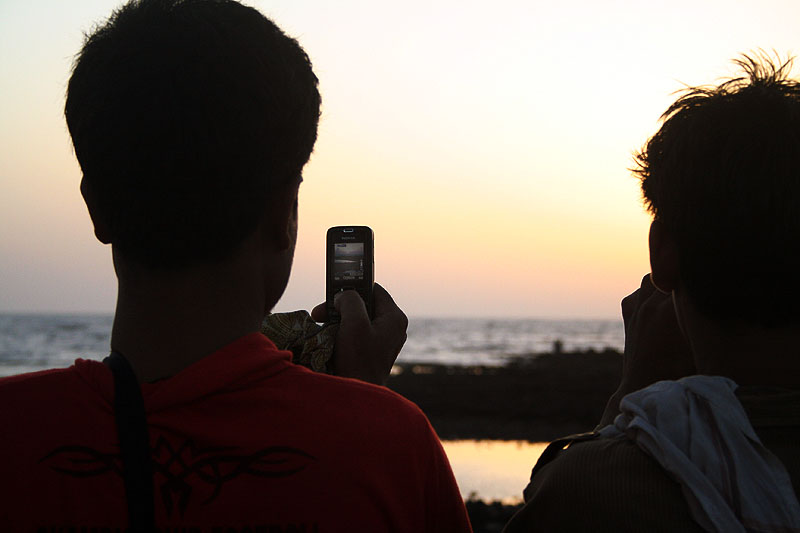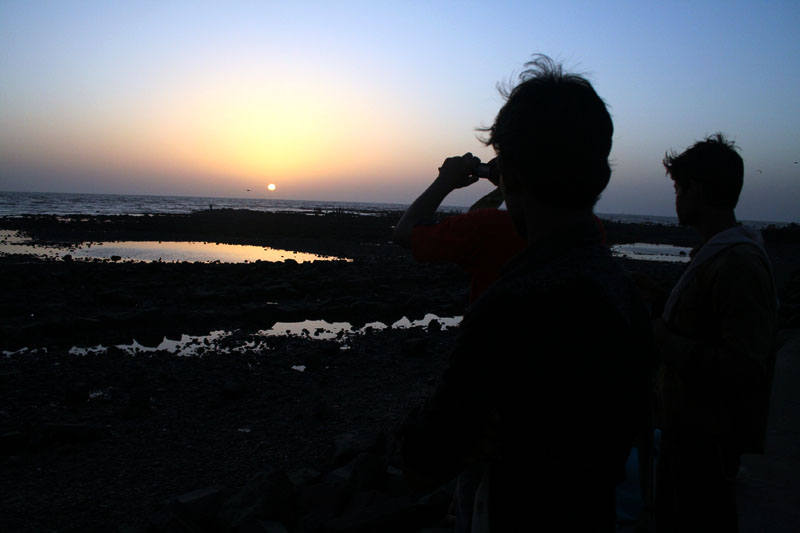 It does make me wonder though.  Here in the UK, such a sight is quite novel as you'd need a cloudless sky at sunset, and even in summer that isn't as common as you'd think.  Yet in India, every evening around 6:30pm, this sight is basically guaranteed (with the exception of the monsoon season I guess).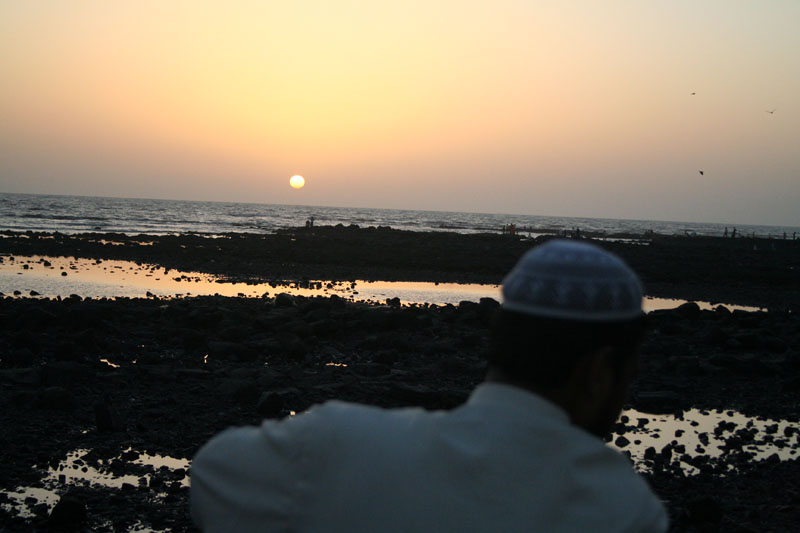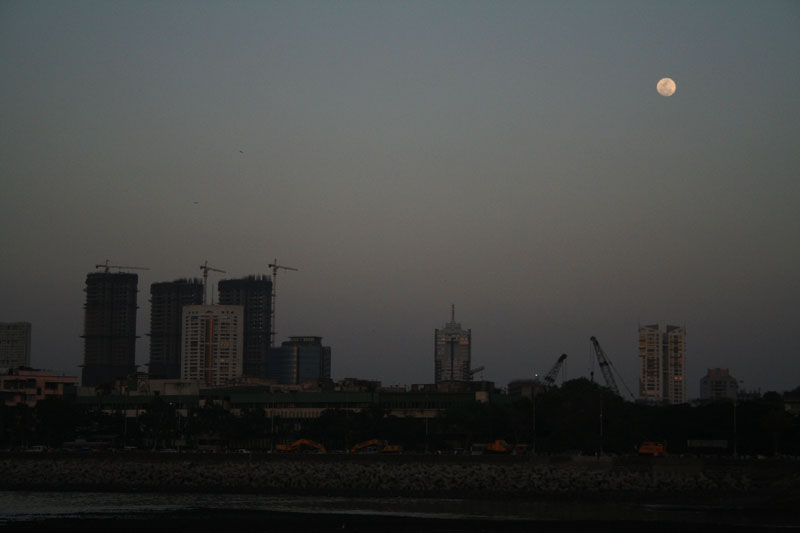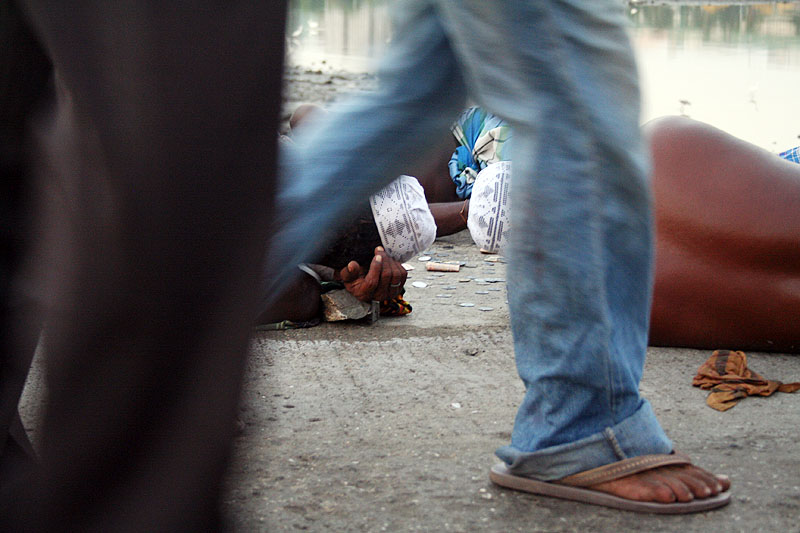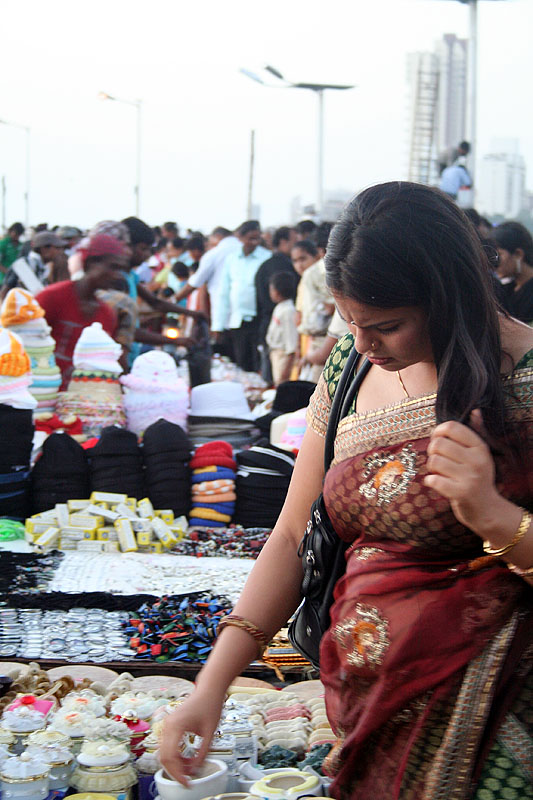 Indian pizza!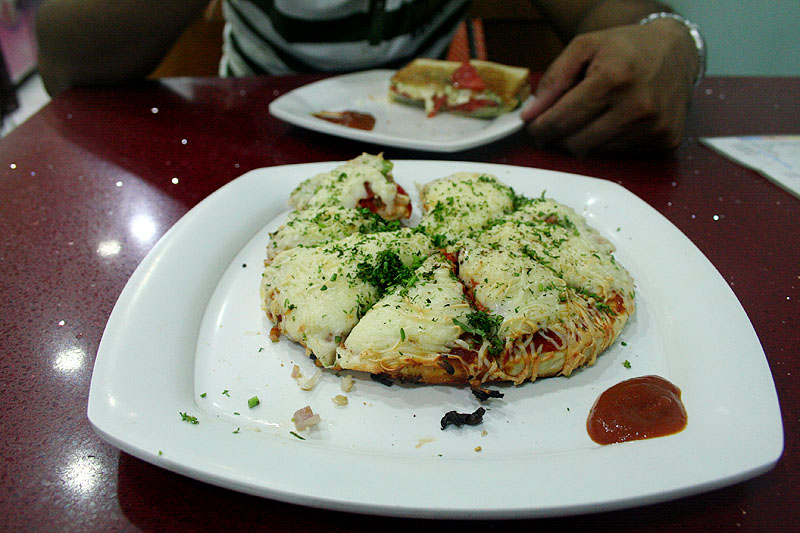 The Haji Ali Juice centre has the best Indian pizza, hands down. Note the dollop of ketchup.. I never usually have ketchup with pizza but was told it has to be done!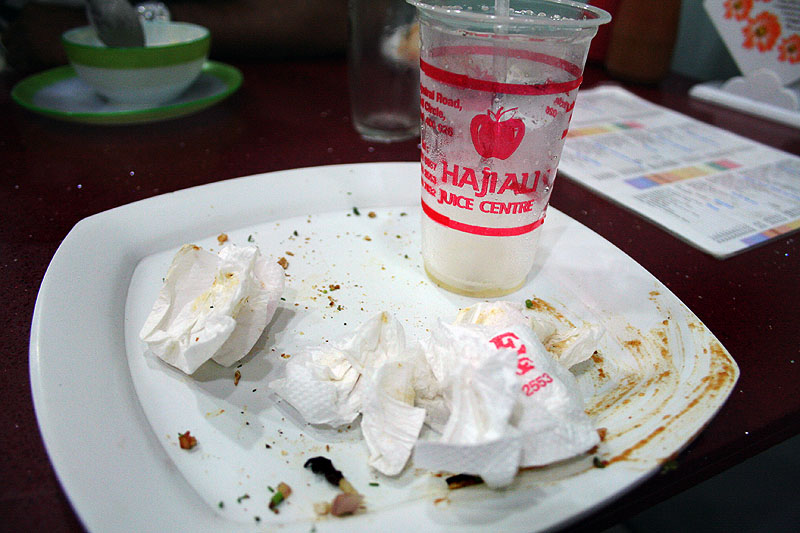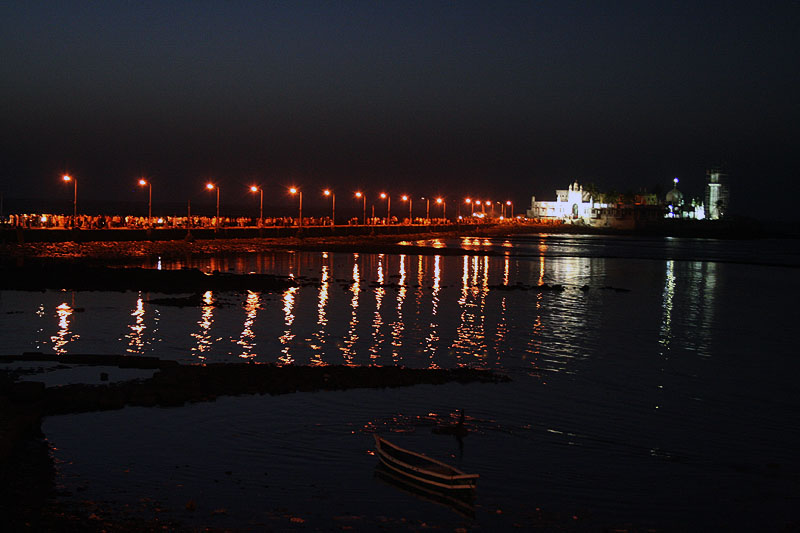 No tripod means blurry night shots.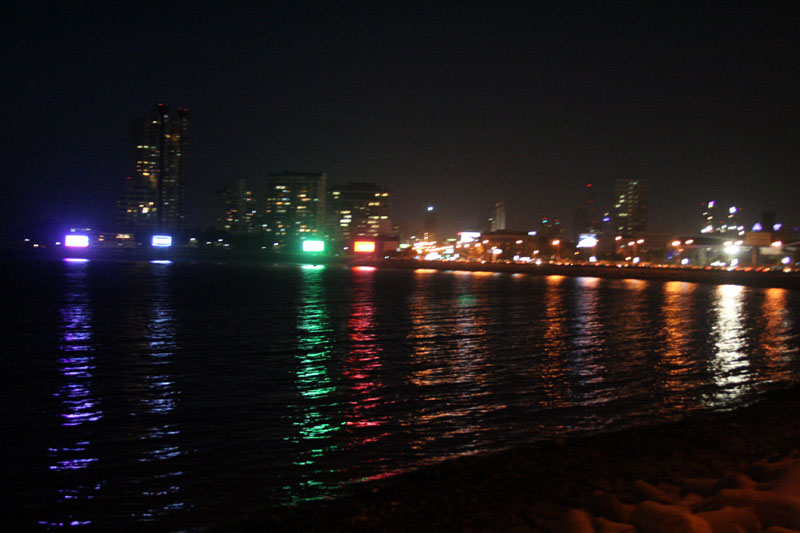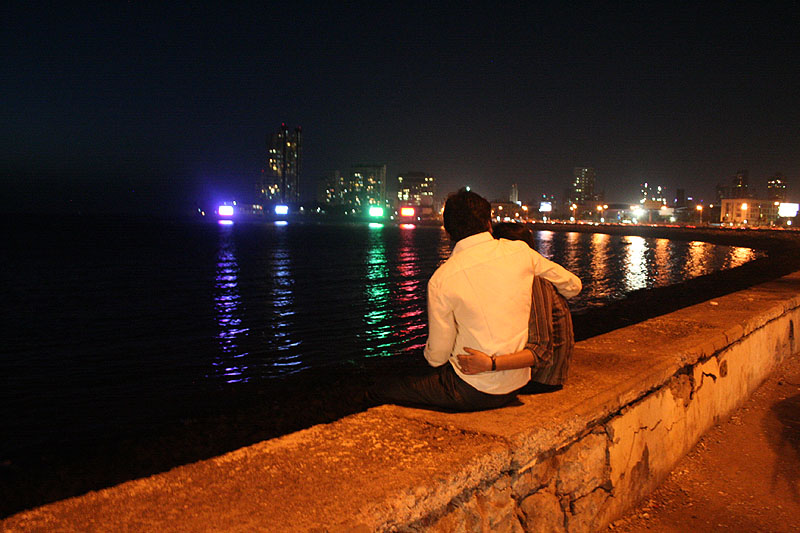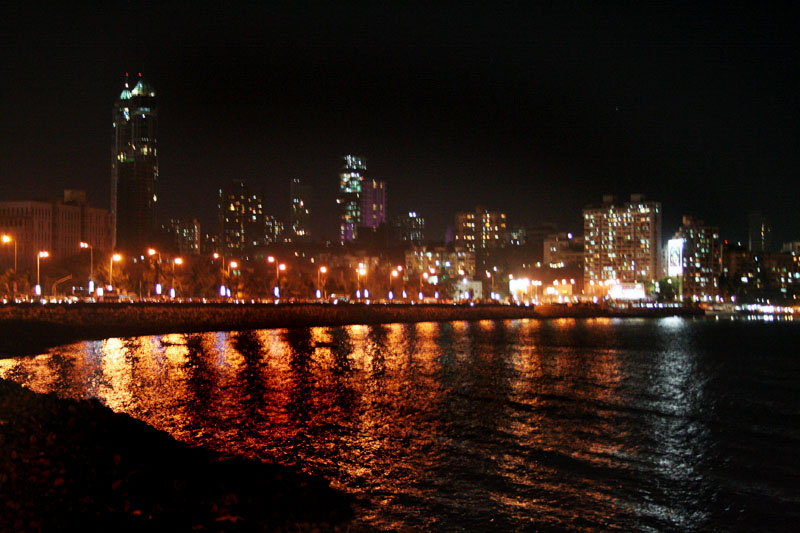 Li: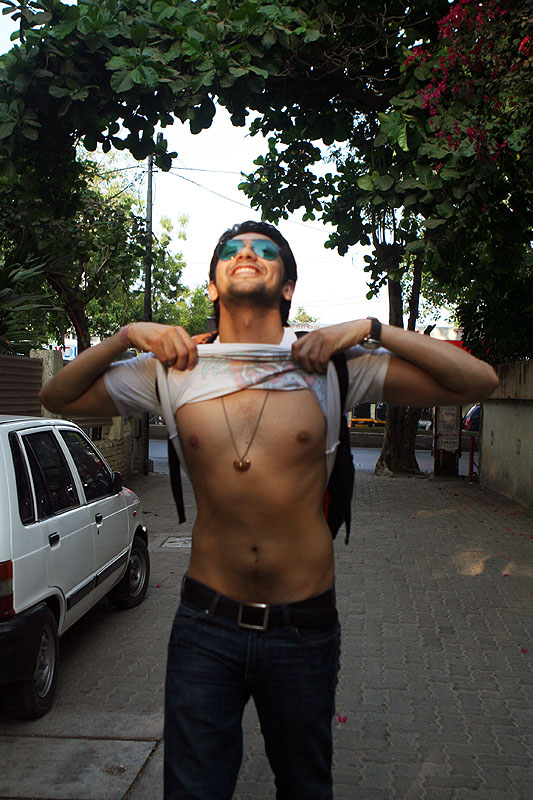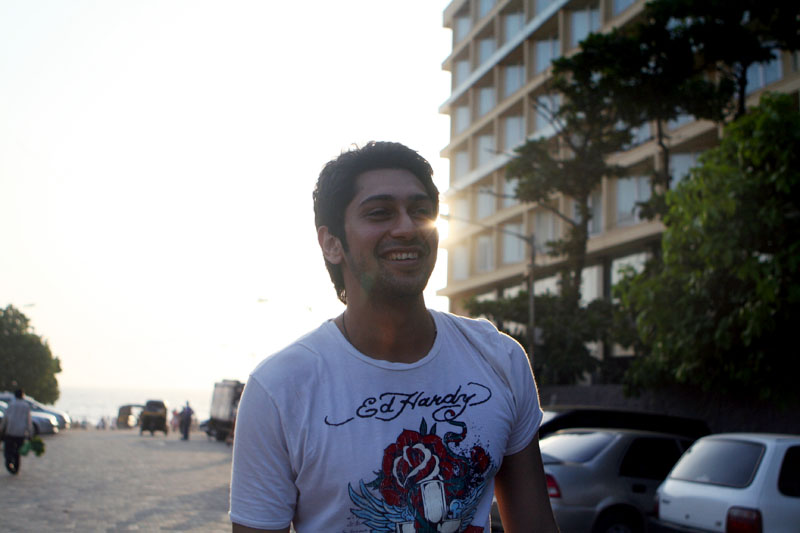 Me: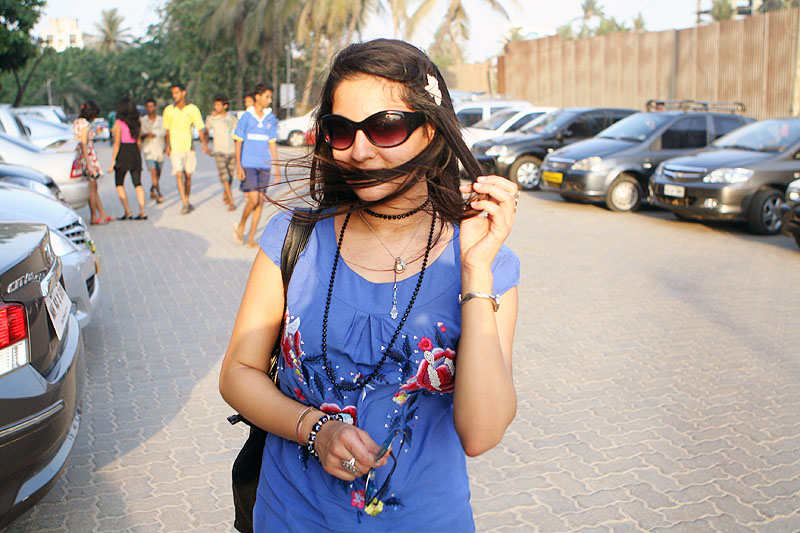 The Hare Krishna Temple in Juhu: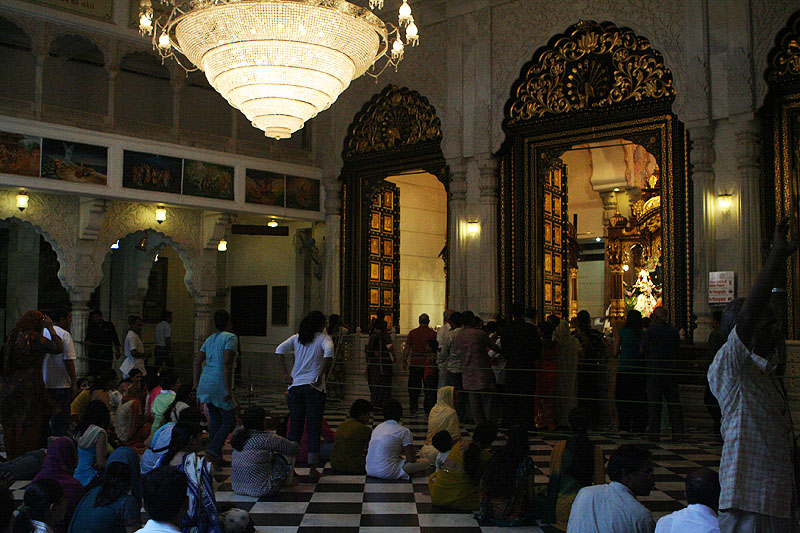 Not the best picture – photos weren't allowed so that's all I managed to get.  We were stopped by a Hare Krishna guy called Darko, wanting us to fill out a questionnaire to determine our 'Spiritual IQ'.  There were questions like:
Why do you think people are suffering in the world today?
1) It's down to luck/chance
2) Because of what they did in their past life
I don't remember the other options but you get the idea.  I believe in karma, but that relates to what you do in THIS life, not a 'past life'.  I knew the 'correct' answer would be 2) and when we went through the answers, we had a pretty heated discussion about why we disagreed with this.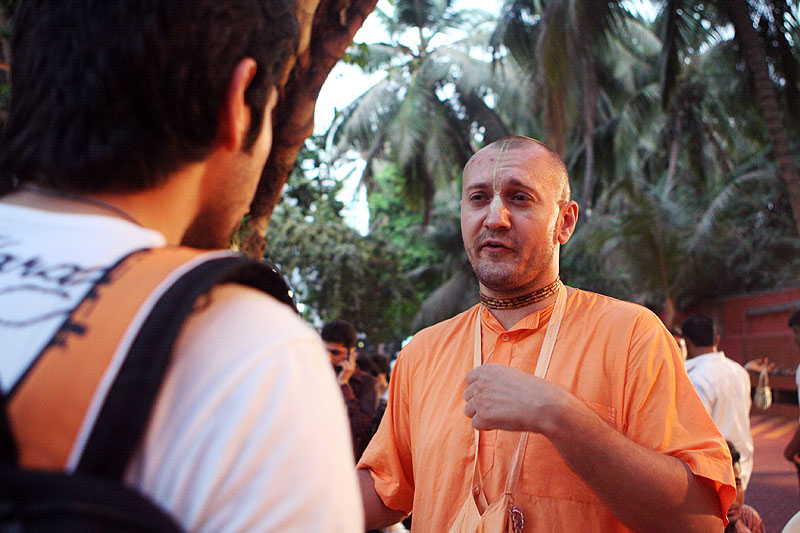 I told Darko that it's ridiculous to say someone is suffering today because they did something 'bad' in a previous life.  People like him are trying to justify why there's so much suffering in the world, and it makes them feel less guilty to attribute it to something terrible they did in a past life.  That way they can make themselves feel better by thinking those people deserve the state they live in.  It's a load of BS, to put it mildly. He also claimed planes existed 5000 years ago.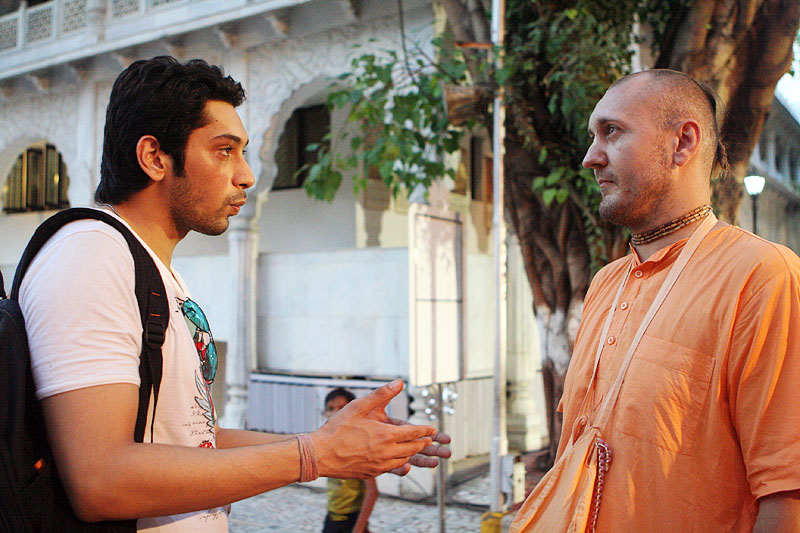 The whole debate was quite amusing, and Darko tried hard to justify the Hare Krishna mentality, but ultimately, he didn't get very far!  He said he didn't expect us to debate so much with him.  That's what you get for picking on the wrong people, mate! We don't all follow faiths blindly and believing any drivel that's preached to us.  Friendly guy, but on a slightly different planet as far as I'm concerned.
Costa Coffee in Mumbai is apparently where the 'high society' hangs out.  It's funny because here in the UK it's just a regular coffee shop for the general public, not 'posh' people.  When you walk into Costa in Mumbai, everyone turns and stares to see who has walked in, and with who.  Amusing stuff.  This picture, taken in Costa, won't make much sense to anyone, but I wanted to post it anyway: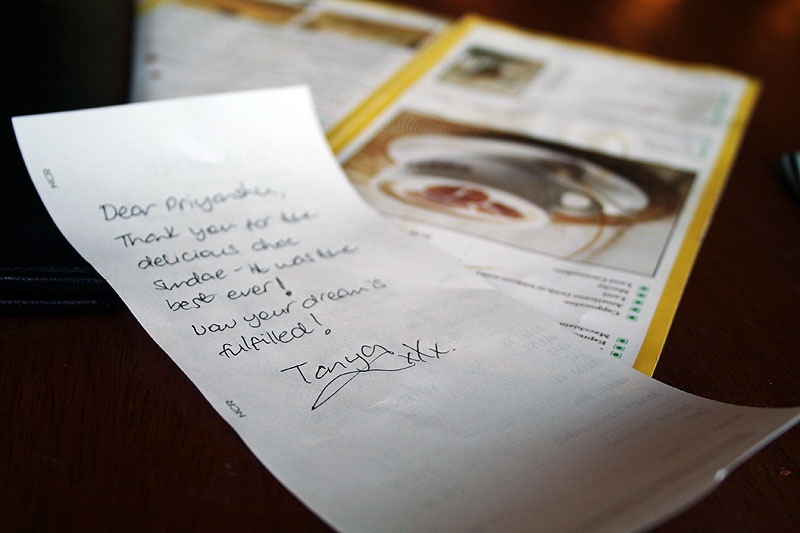 Priyanshu: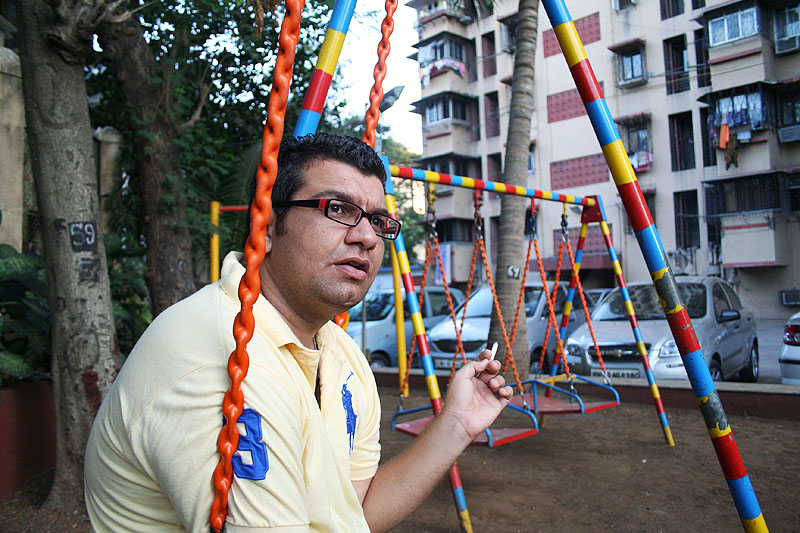 Ashish, or Asheesh(a) should I say – my attempt at being funny: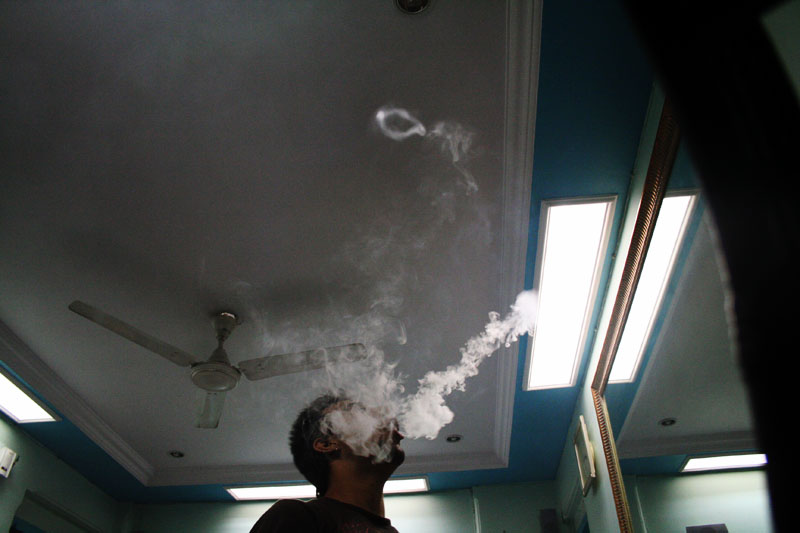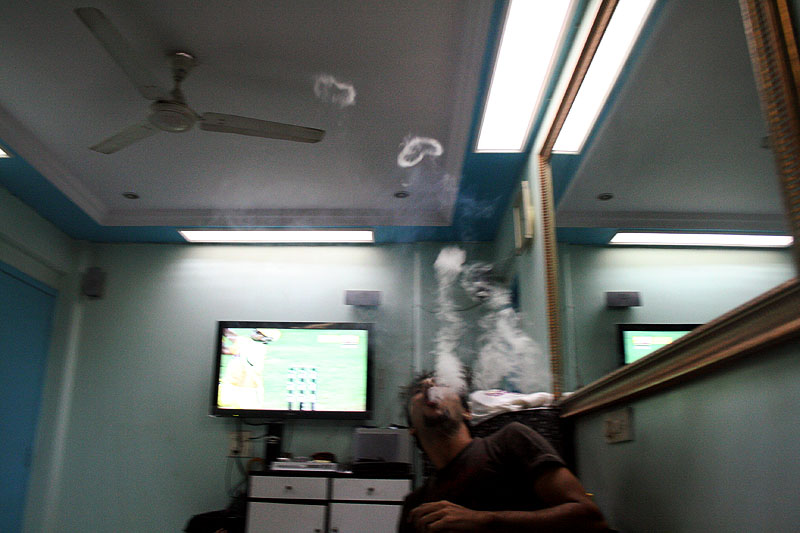 Awesome t-shirt: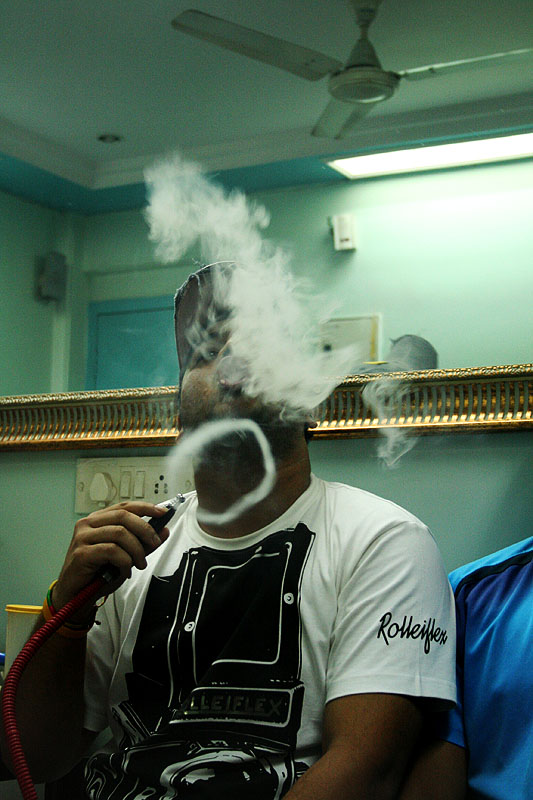 Watching the final of the IPL: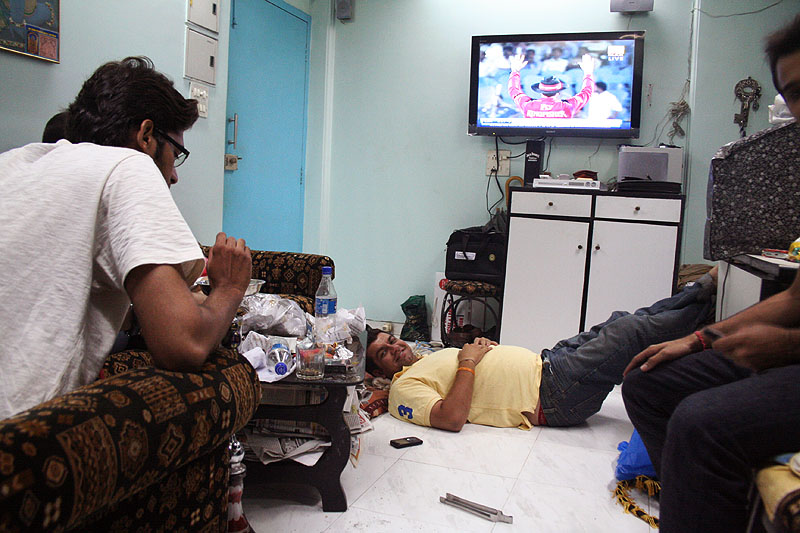 It was a massive deal – Mumbai Indians vs Chennai Kings. Mumbai lost :|
A packed Juhu Beach: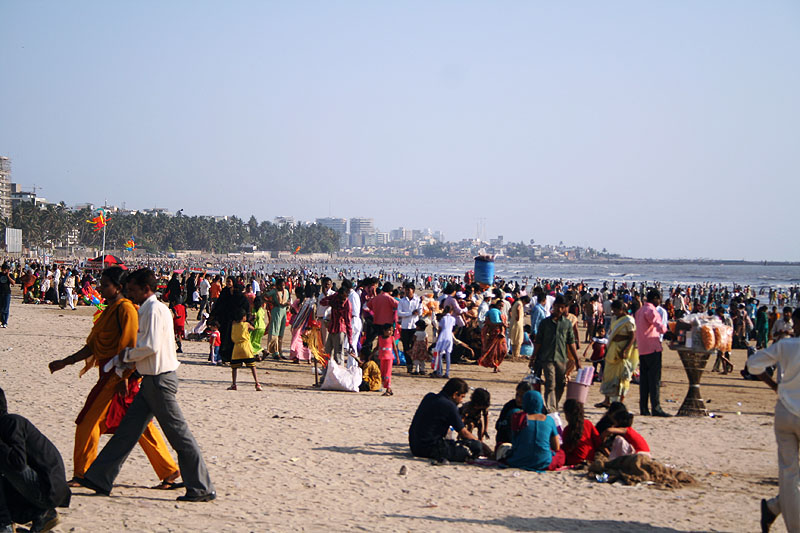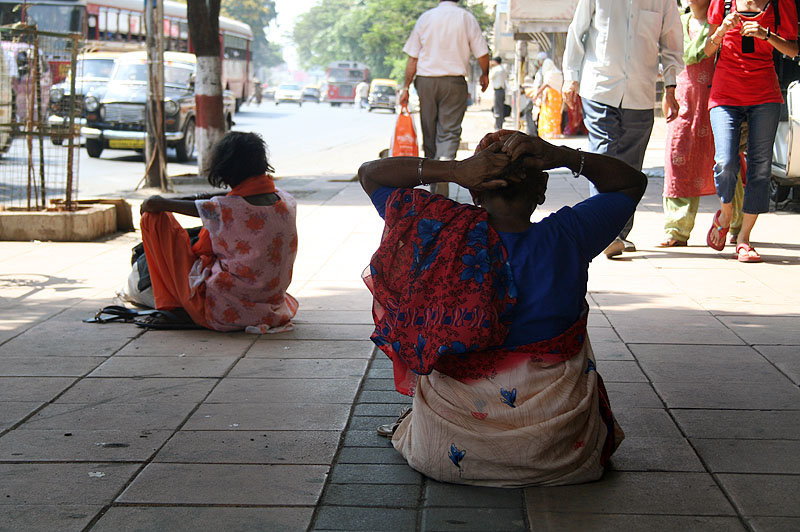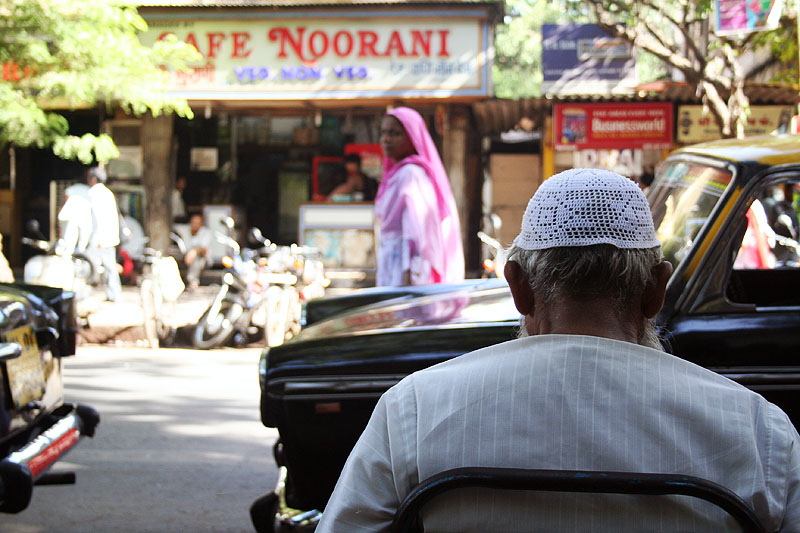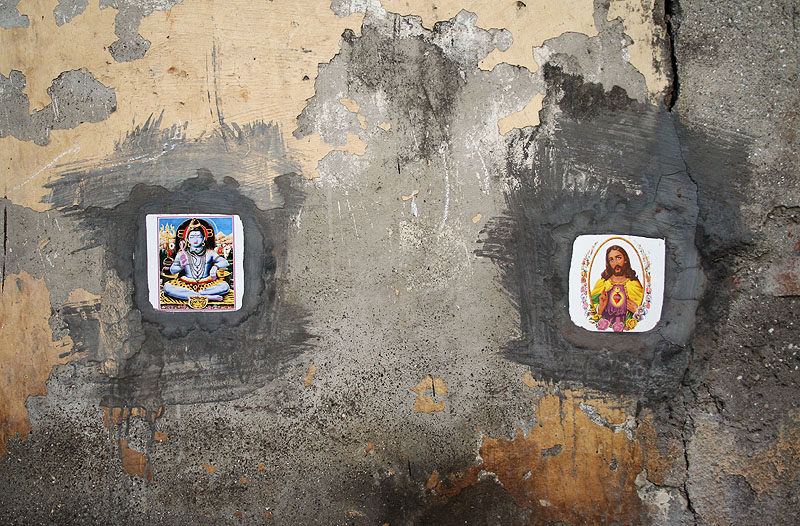 Next blog – more from Mumbai, and Nashik..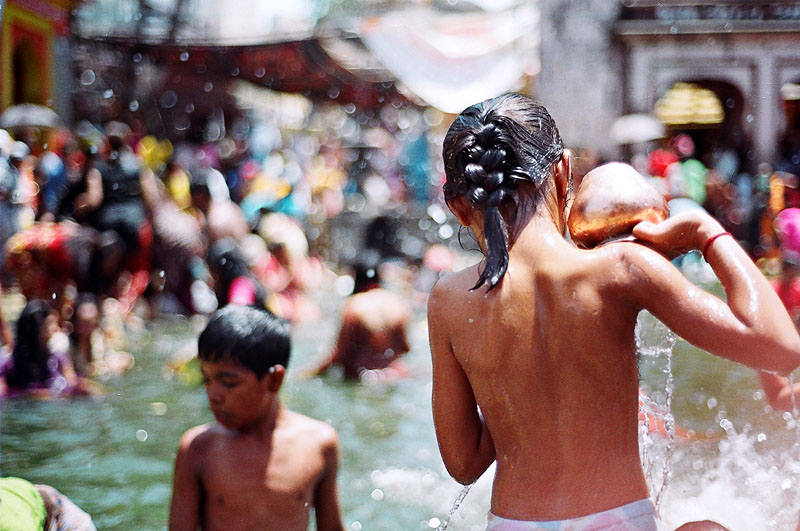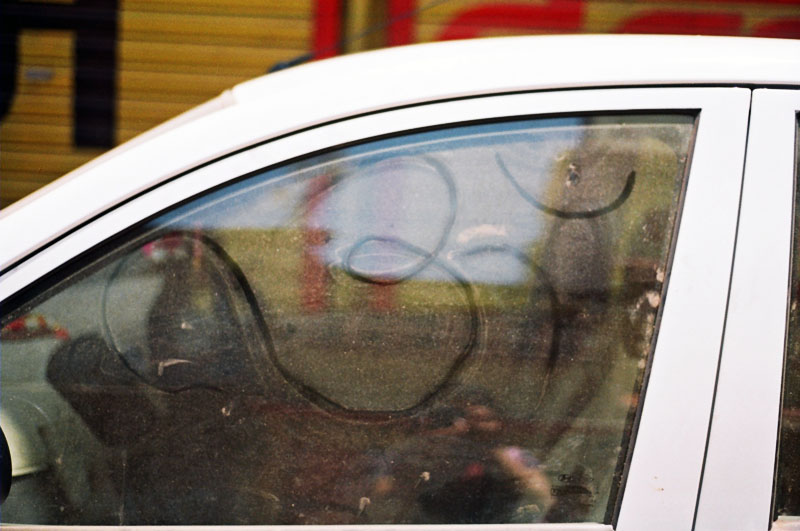 I think my love for colour film photography has returned.
Cheers for looking : )