Maha Kumbh Mela – Haridwar, Uttarakhand, Northern India
January 2010

Starting on January 14th 2010 and lasting until April 28th 2010, the Maha Kumbh Mela is taking place.  This Hindu festival is held every 12 years in one of four holy cities in India (the others being Allahabad, Ujain and Nashik), and also every 6 years (Ardh or 'half' Kumbh Mela). It's the largest gathering of humans on the planet with around 60 million people attending the last Mela.
I've always wanted to experience it and I travelled to Haridwar, located in the foothills of the Himalayas where I spent four days soaking in the atmosphere.
Haridwar isn't a big town, and there have been stampedes as well as bomb threats in past, so security was stepped up and was visible everywhere I went. For starters, all hotels in the area were taking peoples' fingerprints when checking in. A first for me!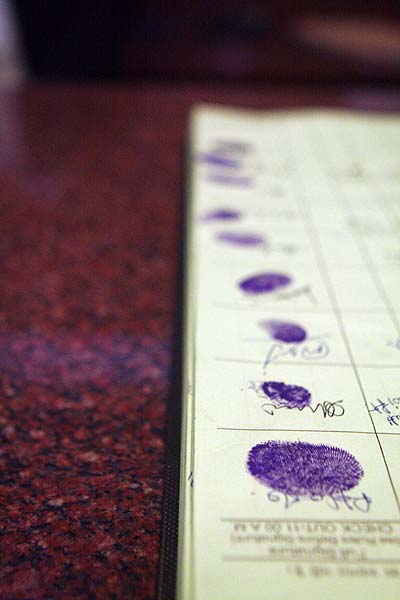 While the festival began on January 14th, I got there on 12th so these first images are from the days just prior to the Mela.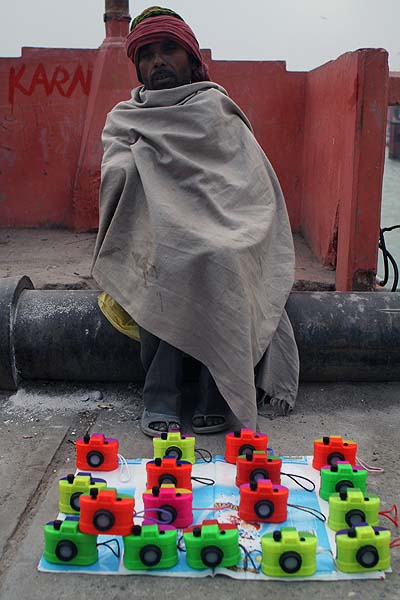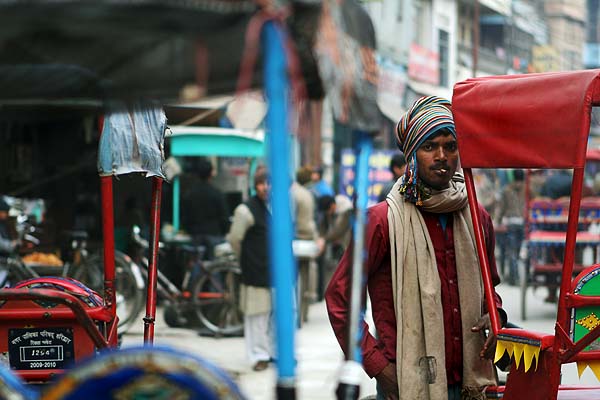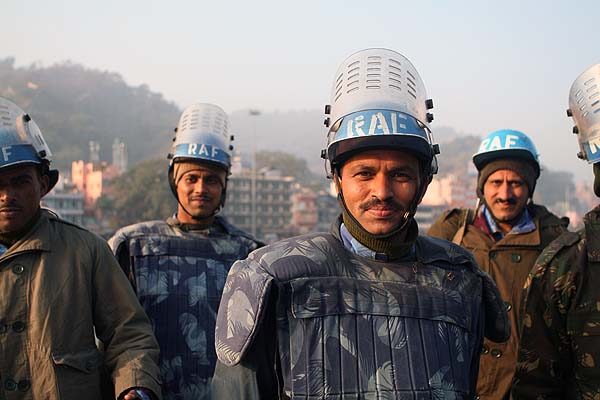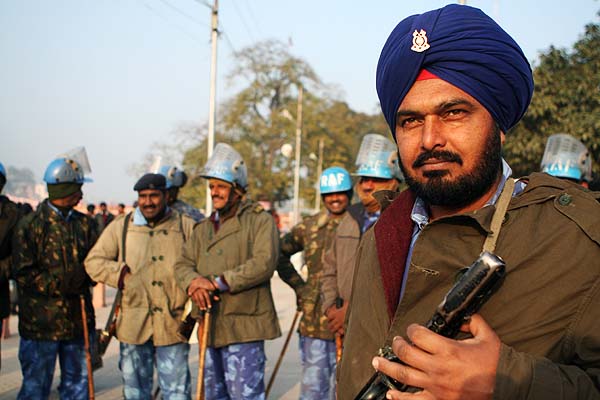 There were security checks at every entry point into the area.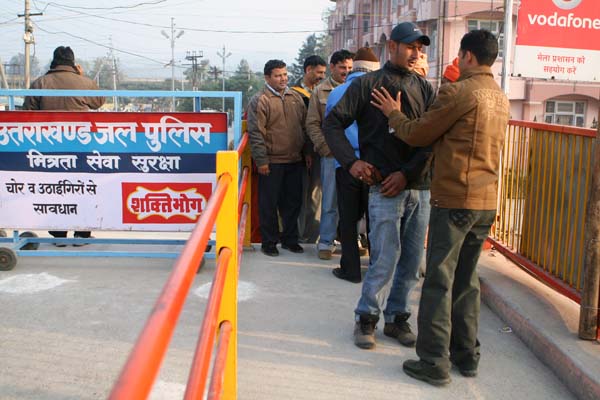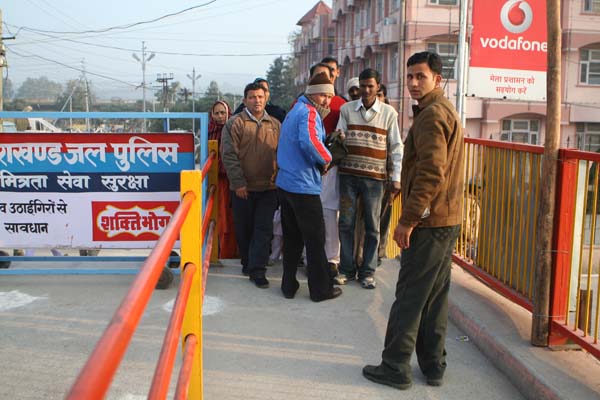 The River Ganges flows through Haridwar which is revered and seen as incredibly holy; taking a dip in these waters is said to cleanse one of all sins.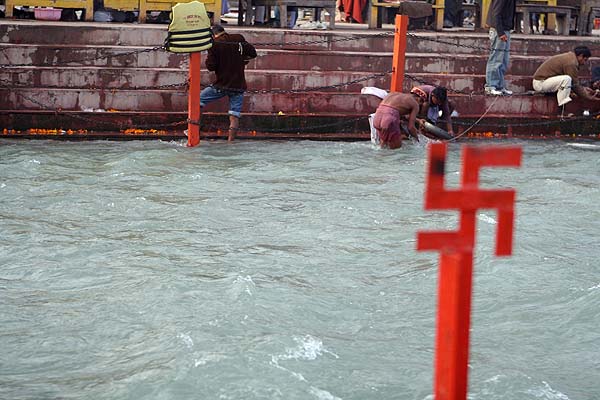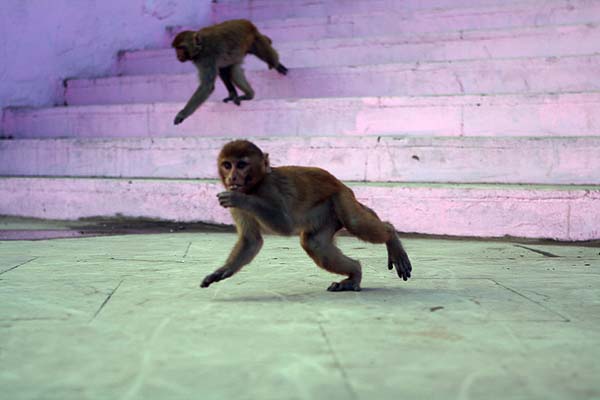 The area is full of these fun yet very crafty animals who WILL snatch your bag or anything they set their eyes on.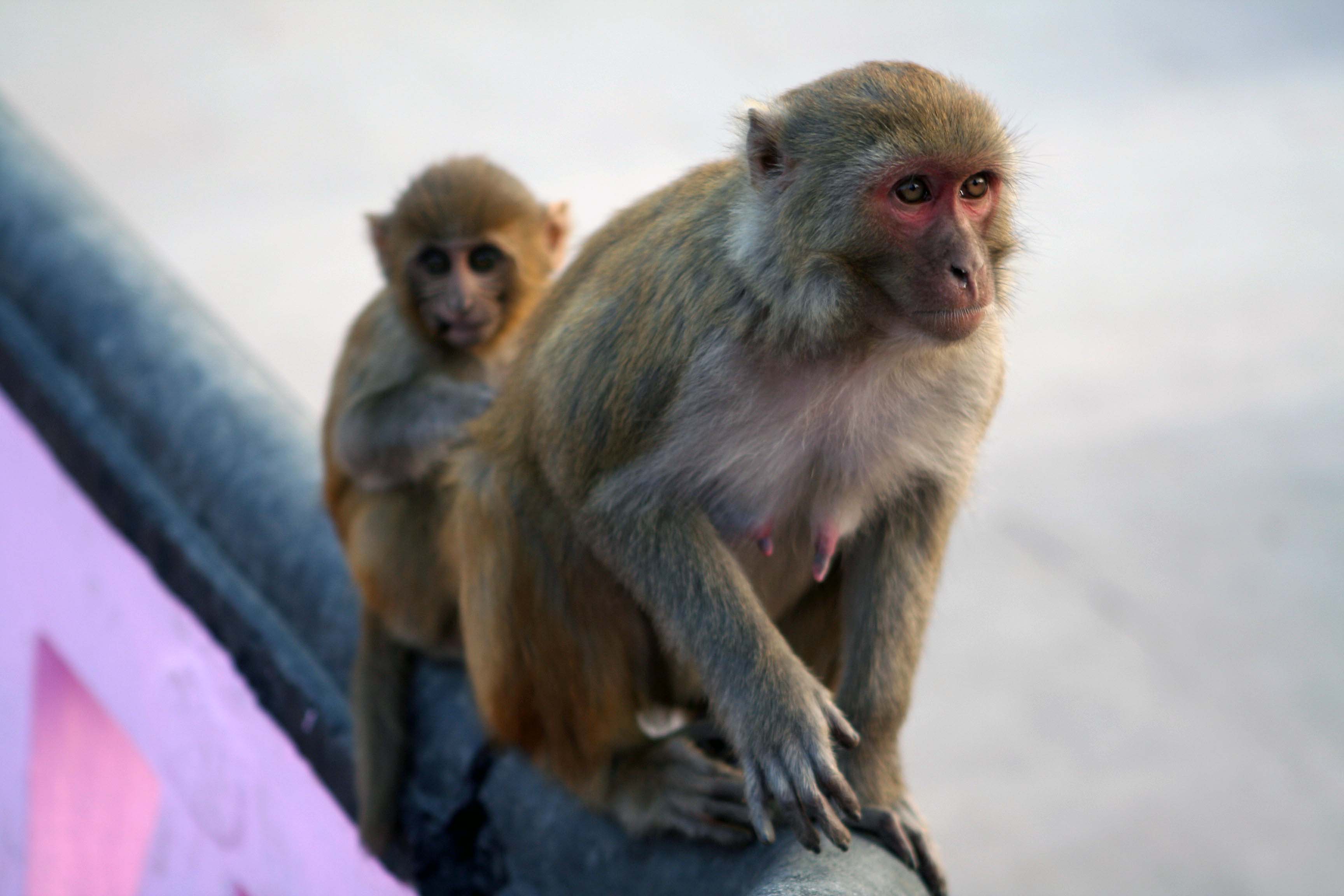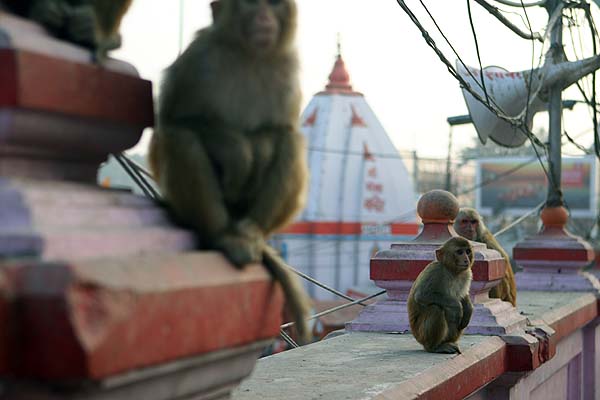 Talk about greedy: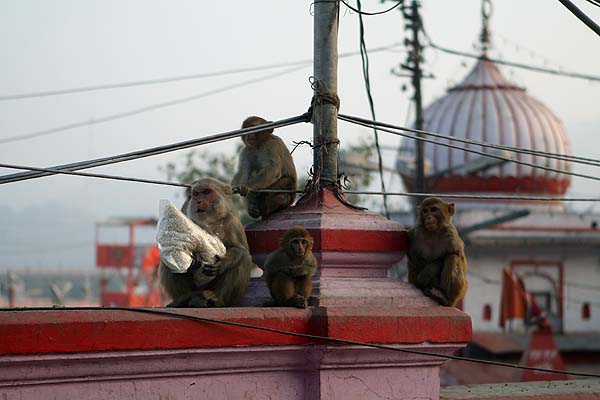 I can't help but find them cute, though.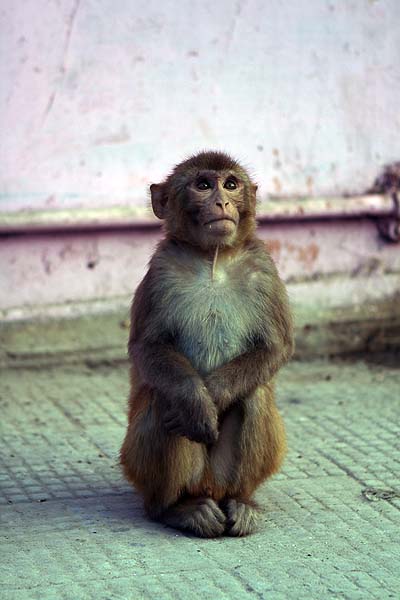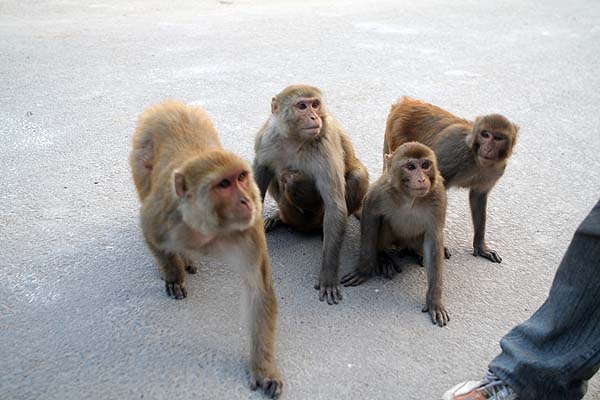 I fed them some bananas : )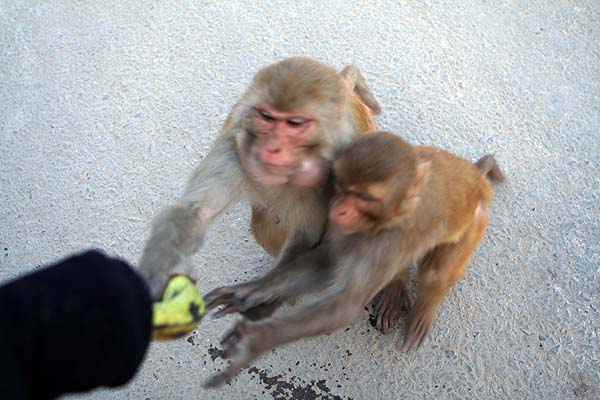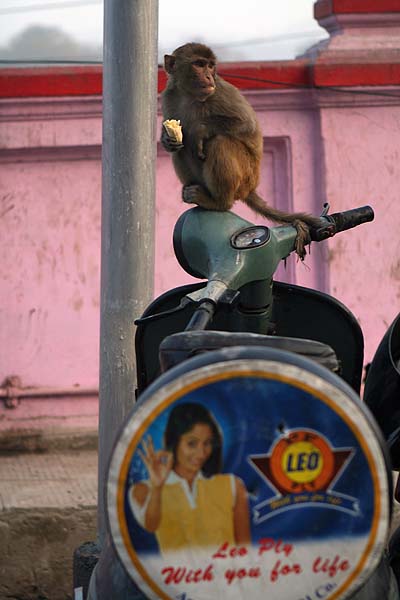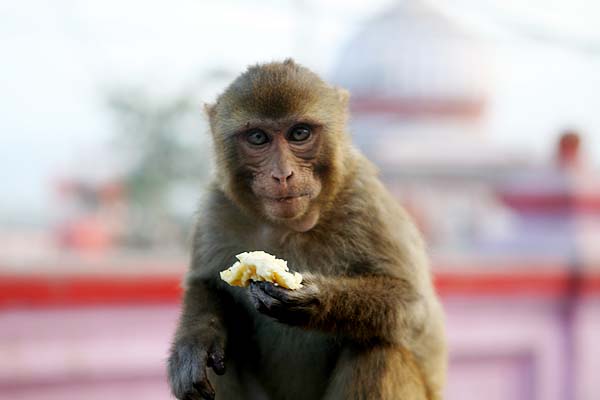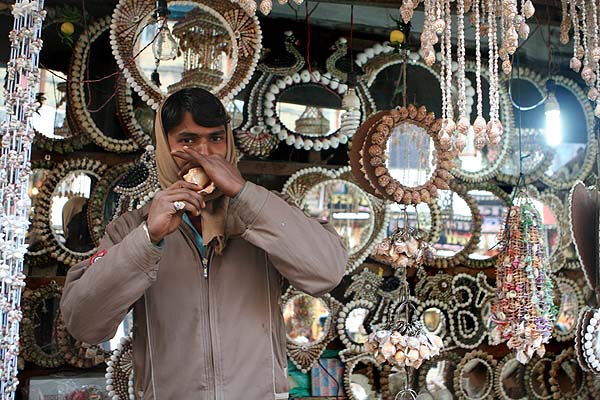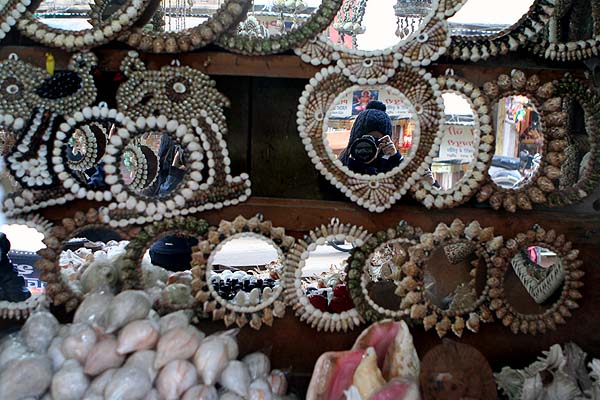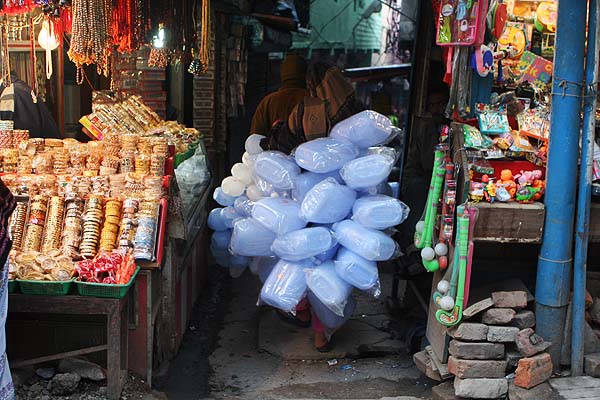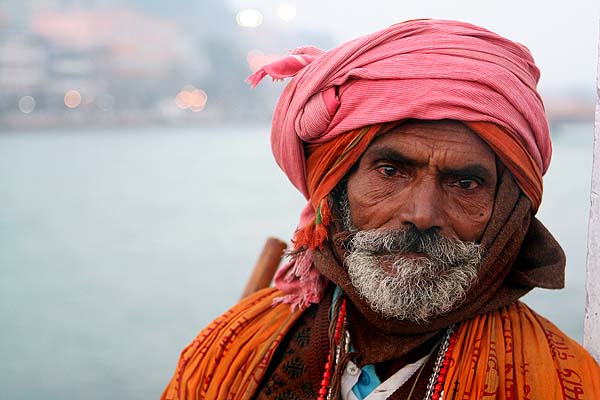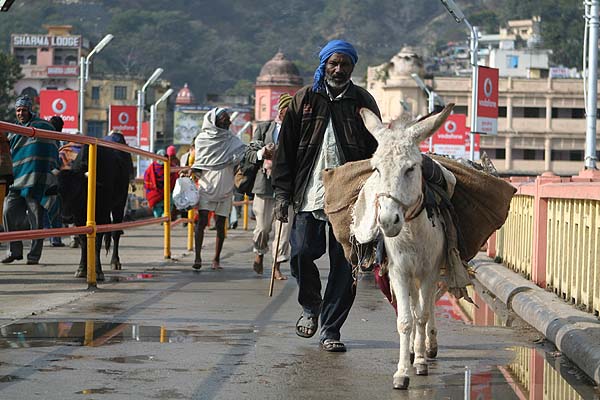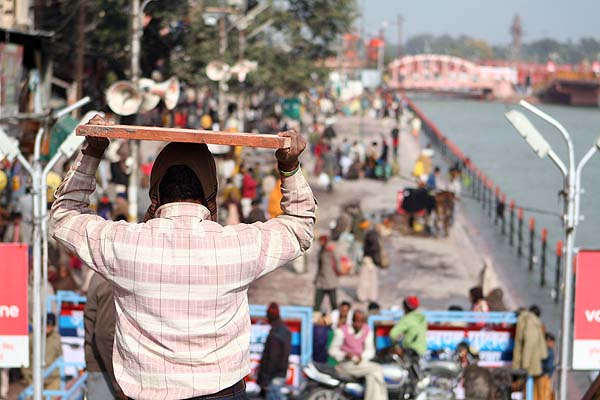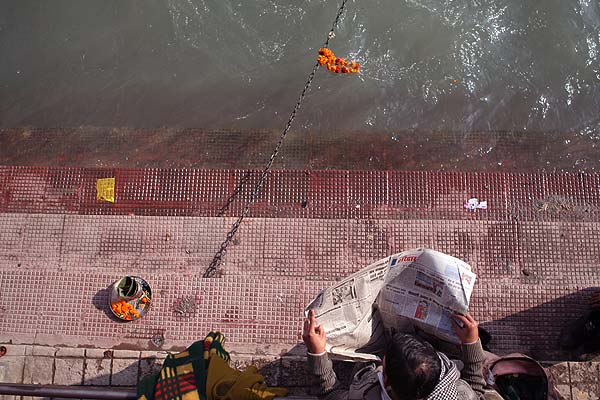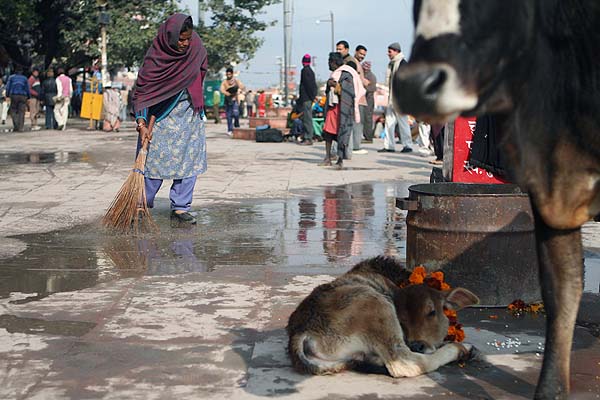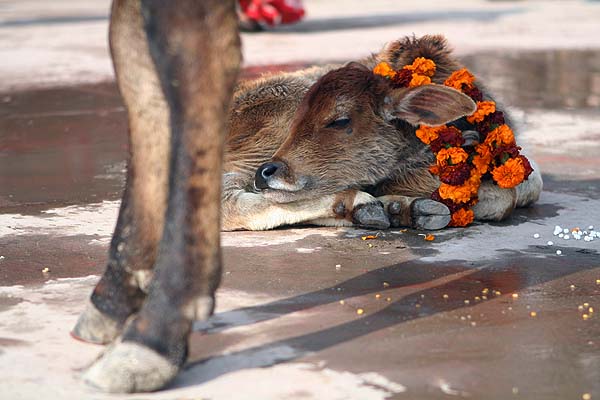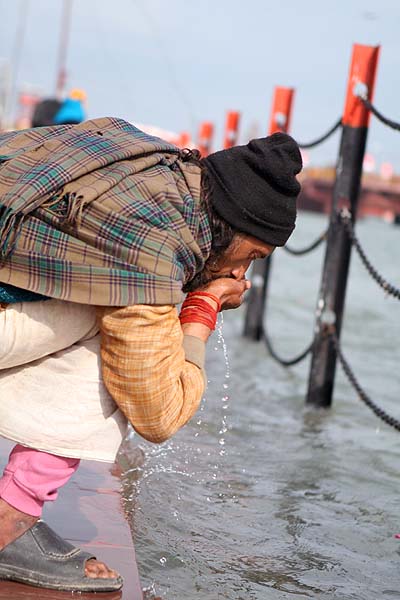 Although the Ganges is said to be highly polluted, because of its significance in Hinduism, the water is commonly drunk.  I had some, and I'm alive! It didn't taste bad either.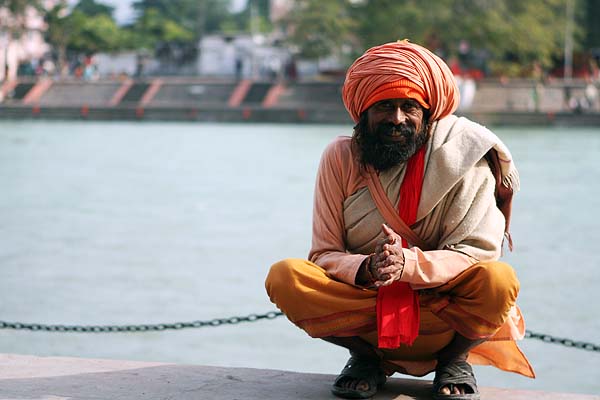 The Kumbh Mela attracts Sadhus (holy Hindu men – mostly dressed in orange) and they could be seen all around.  Unfortunately, the naga (naked) sadhus who live in the Himalayas and only come out amongst common people during the Mela, were nowhere to be seen. Apparently the only day they'll attend is February 12th, known as Maha Shivratri.  I'm slightly gutted I didn't know this before the trip!  You see, throughout the months of the festival, there are several important bathing dates which are determined by the constellations, and the 12th is seen as one the holiest days.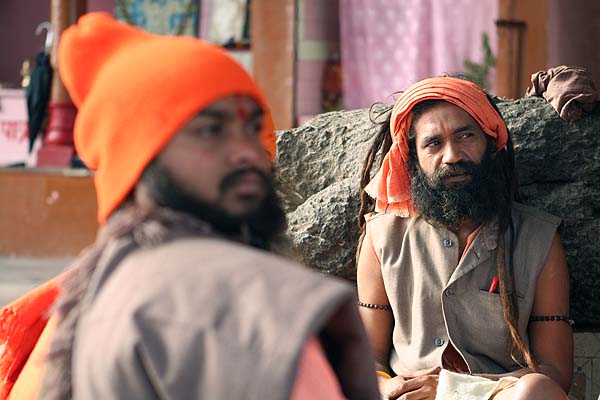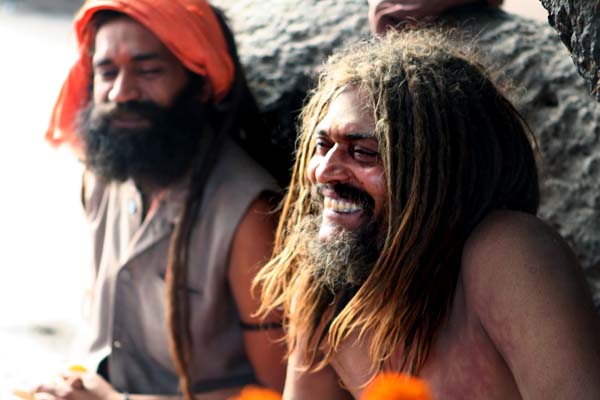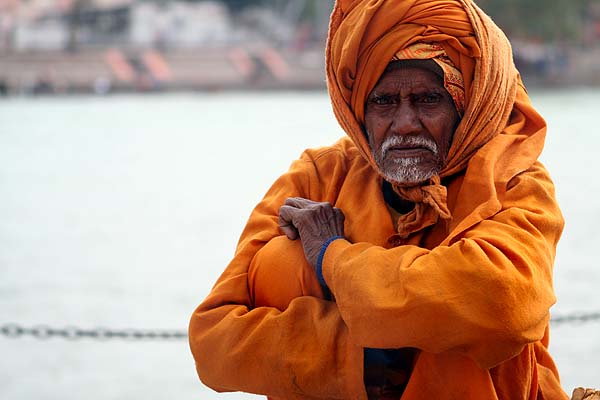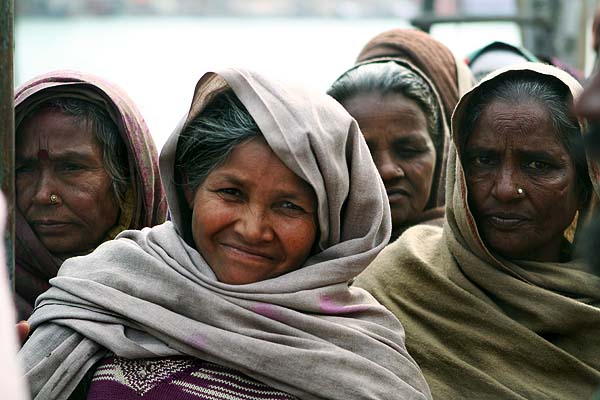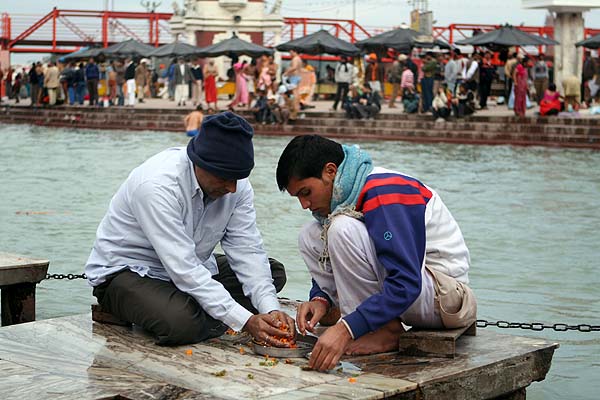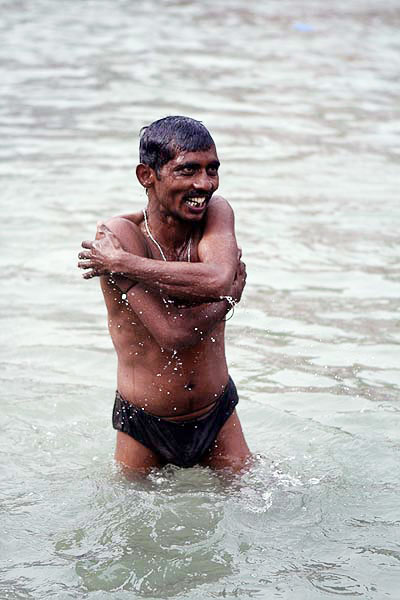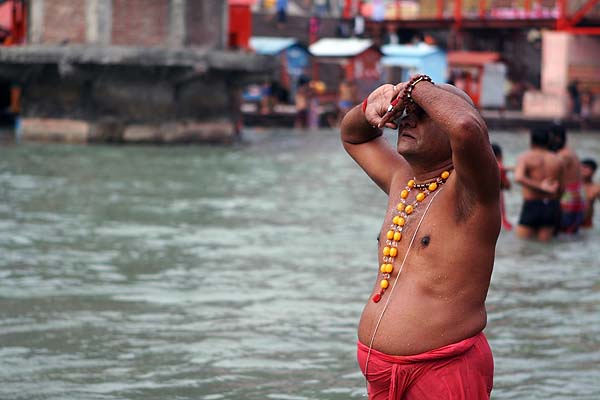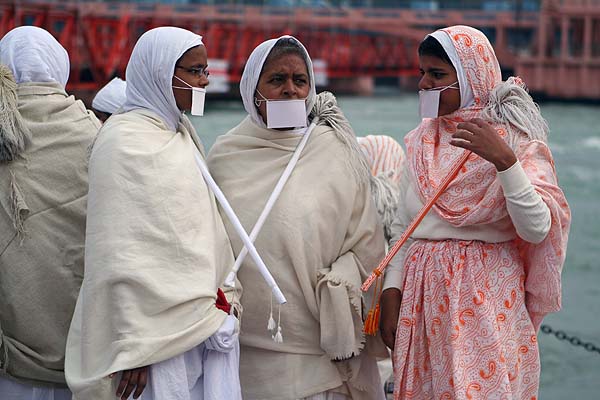 There were a few boys like this one who would throw a rope with an attached magnet into the river, in the hope of picking up coins that pilgrims have thrown in – very cheeky: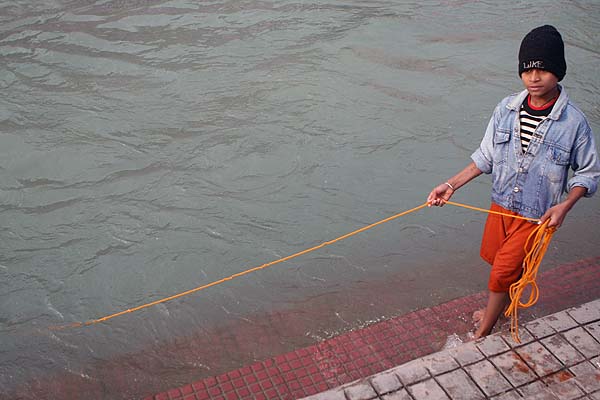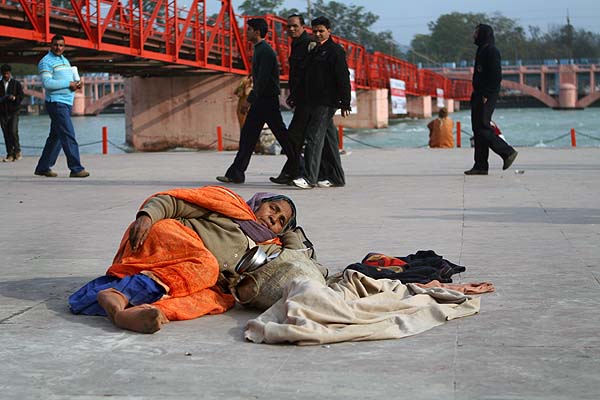 I saw this dog every day, and at one point it seemed to be following me around after I made a kissing noise at it (you know, when you call a dog..):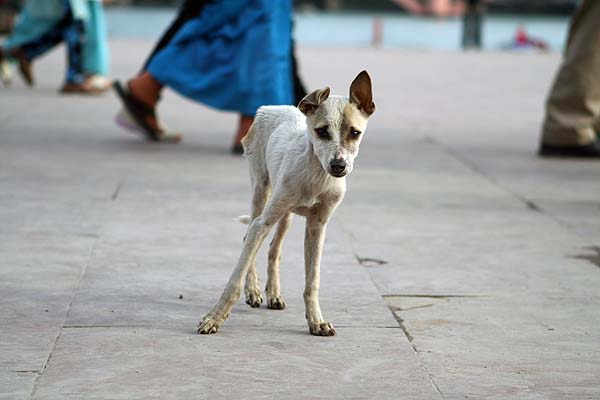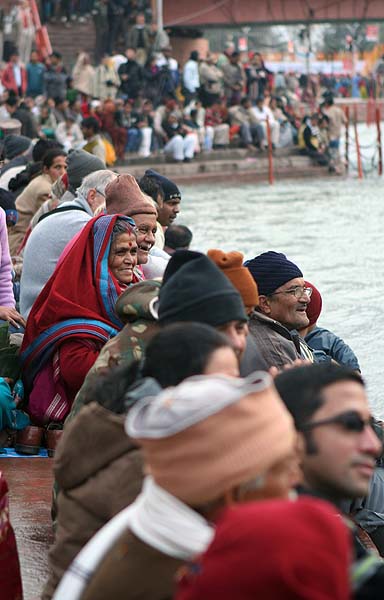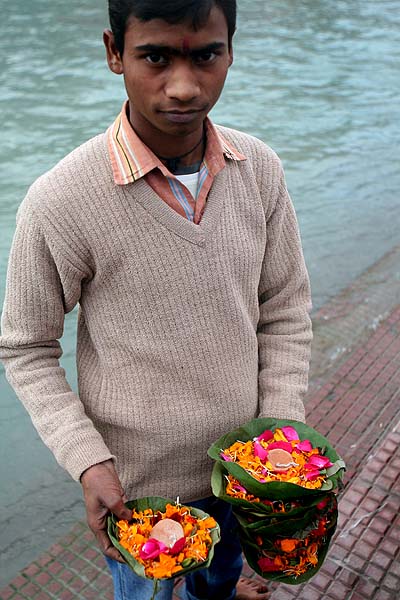 Every evening of every day of the year, an aarti (Hindu prayer) takes place in Haridwar where people place a lit candle with flowers (see above) into the river.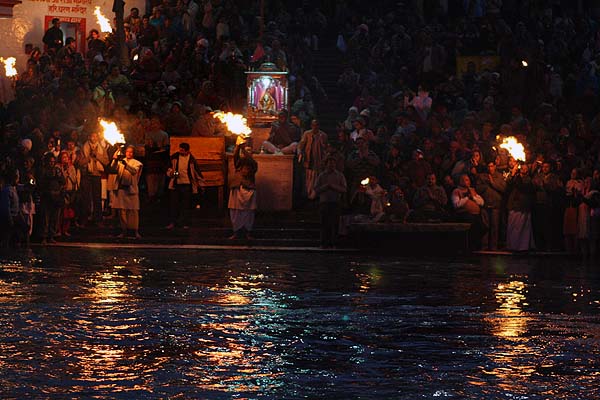 That evening I was watching Zee News.  Can you spot me? :P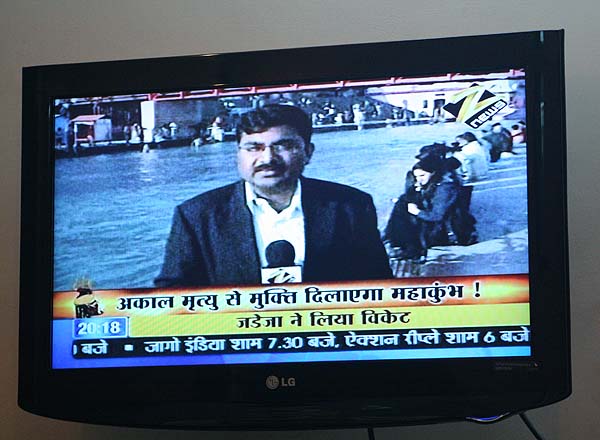 January 14th – Makar Sankrati Snan – First Holy Bath
The next morning I went to the banks of the river at 5am.  Throughout the festival, there are several important bathing dates, and these included January 14th and 15th.  Some believe the water of the Ganges is the 'holiest' at 5am, and so I went along in the hope of catching the naga sadhus who I assumed might come out for the first day.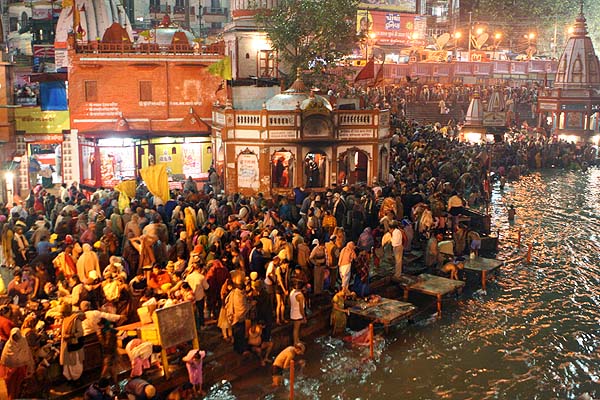 The place was notably crowded and I couldn't believe the amount of people bathing in the freezing water.. it was around 3C and I was shivering despite being all wrapped up! It's crazy what faith will make you do.
This dog was running around barking at everyone and jumping into the river and trying to disrupt peoples' prayers: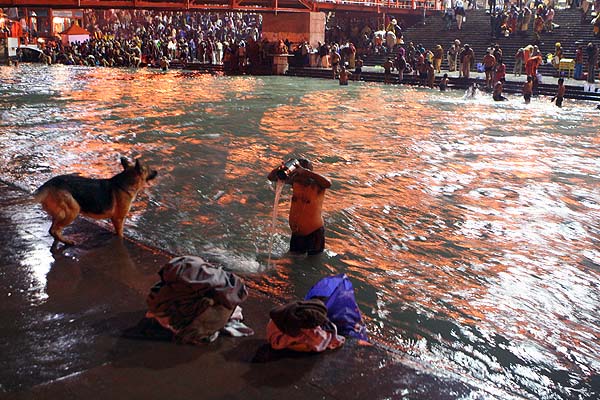 It was quite funny until he jumped up at me and almost clawed my face!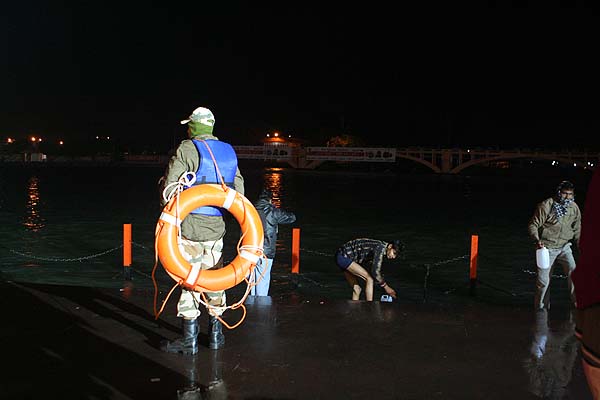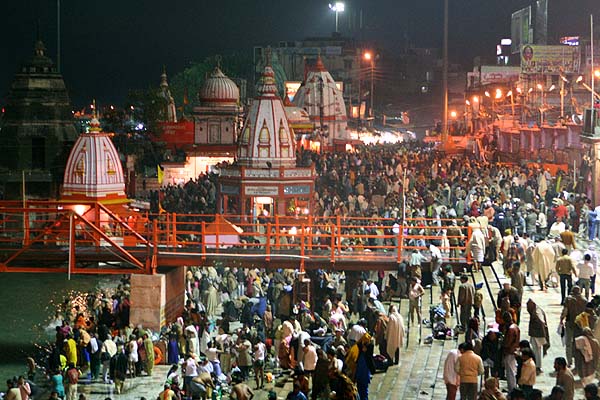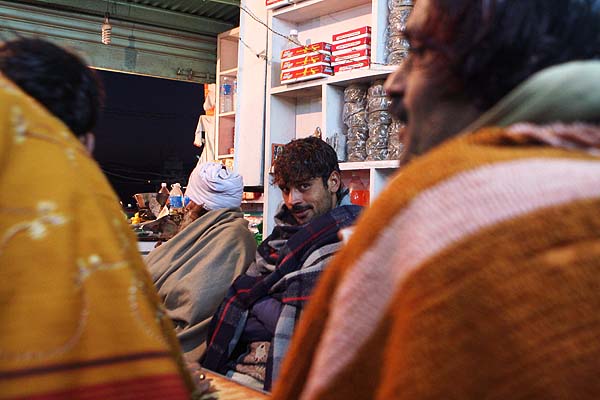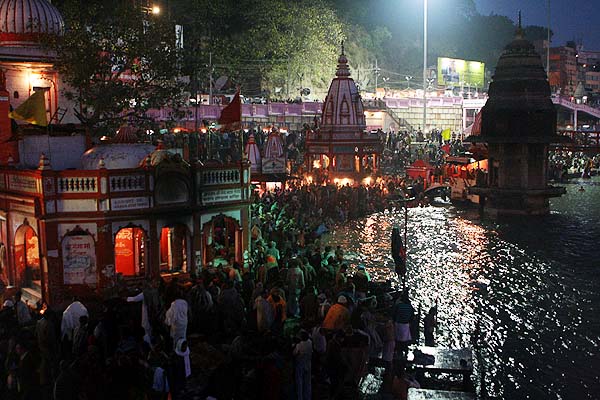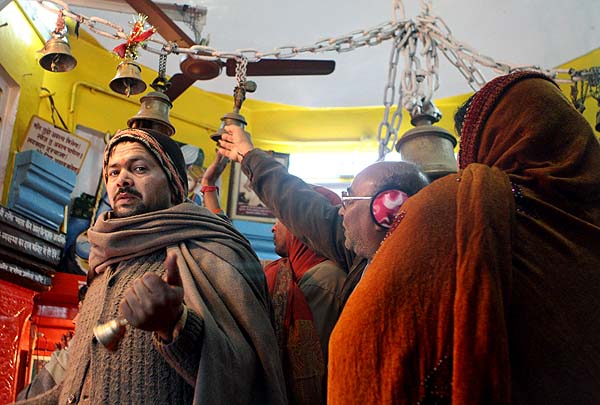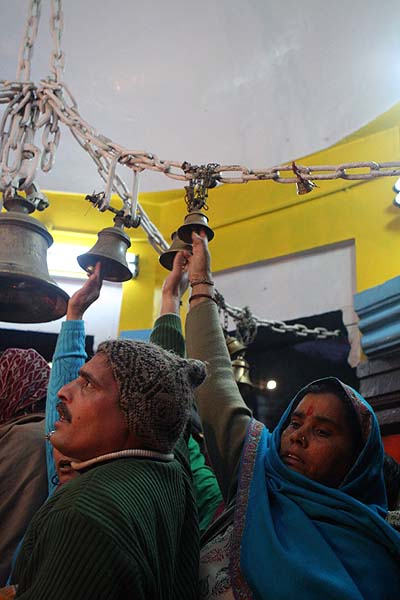 It was lovely seeing the sun rise over the river.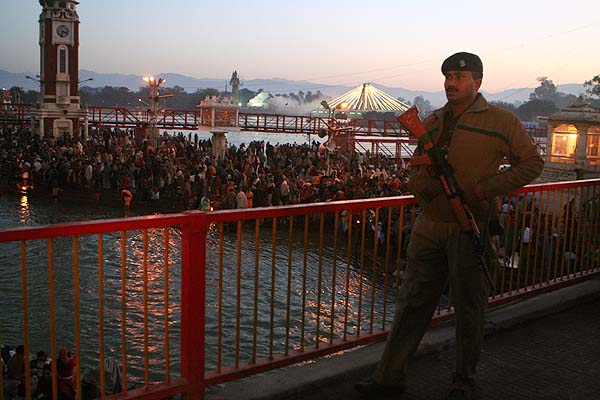 Zee News presenter: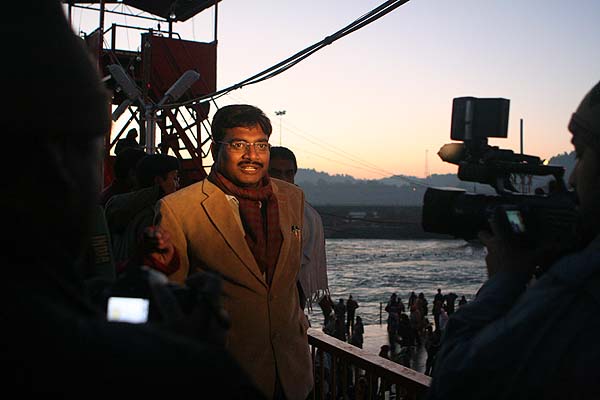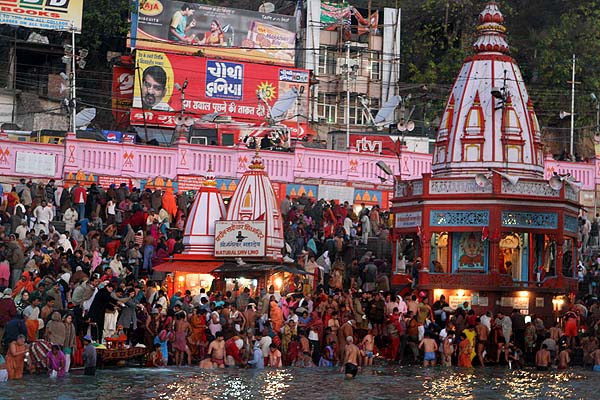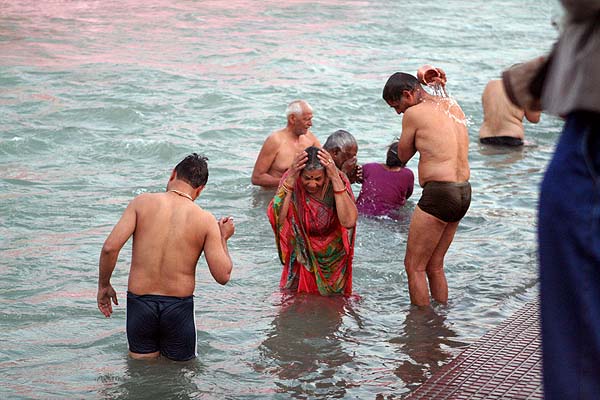 Both the young and old continued to bathe as the sun came up.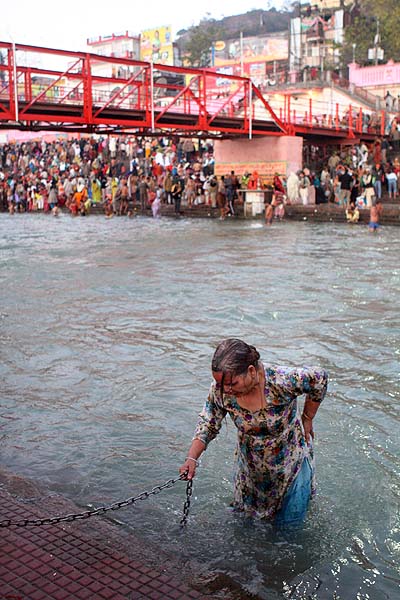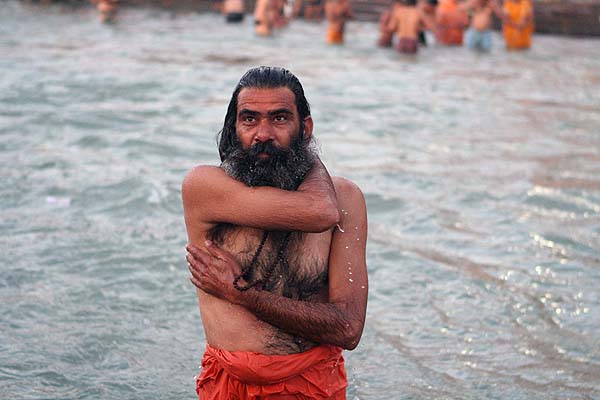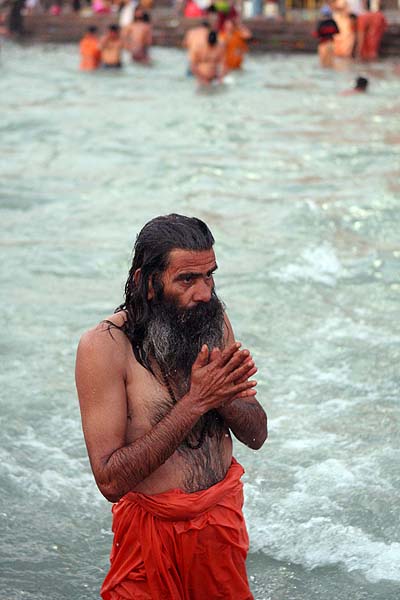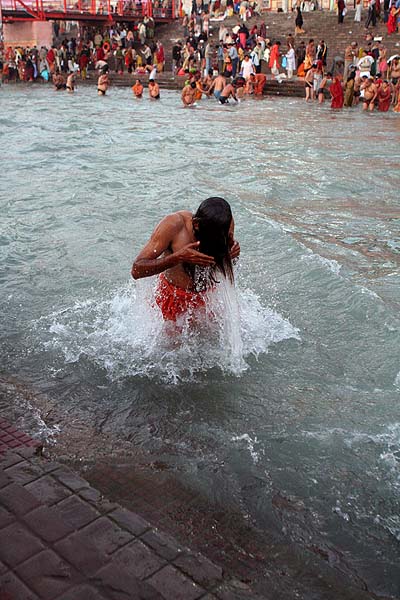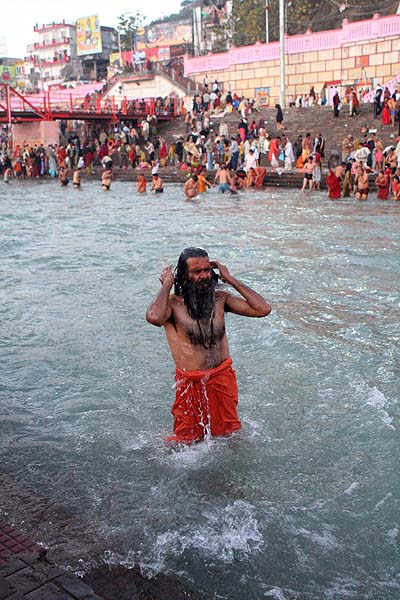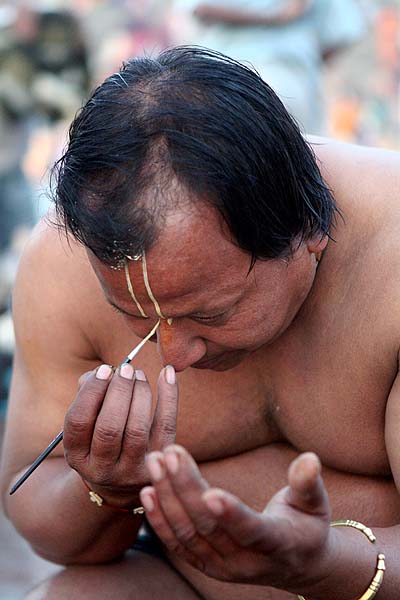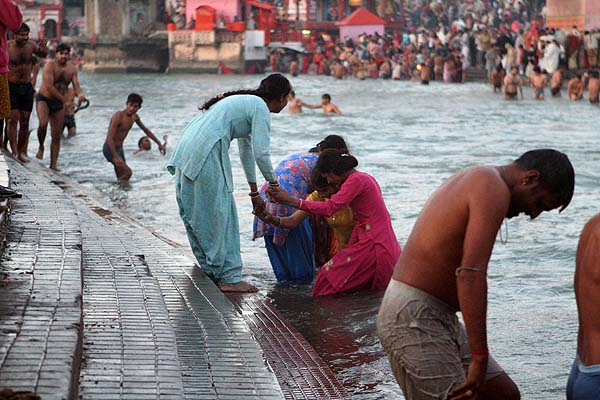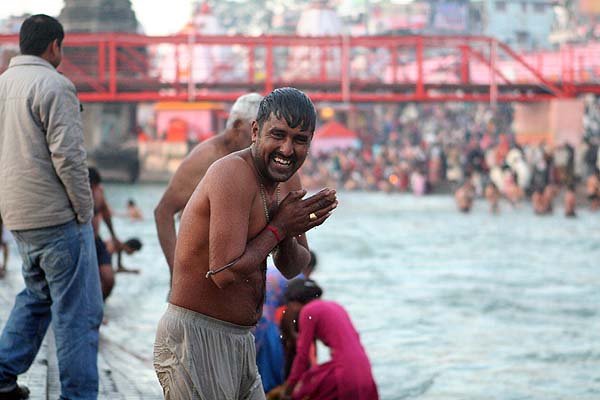 I had assumed the atmosphere would be quite chaotic but by contrast it was incredibly peaceful and everyone was so friendly.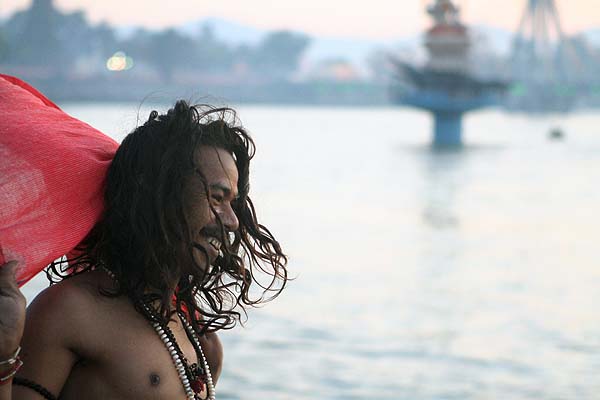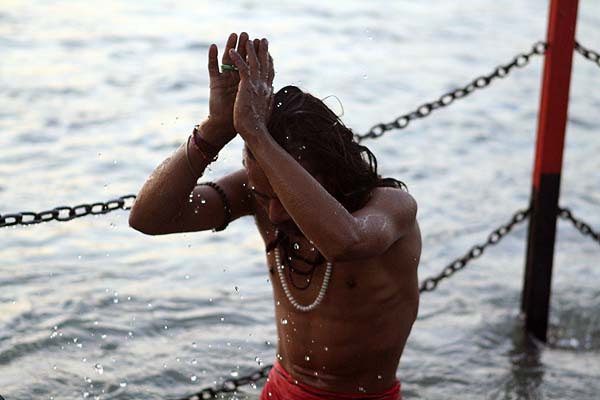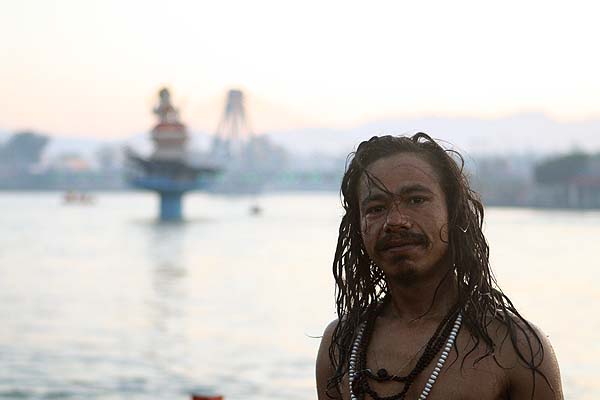 Indian men love to pose : )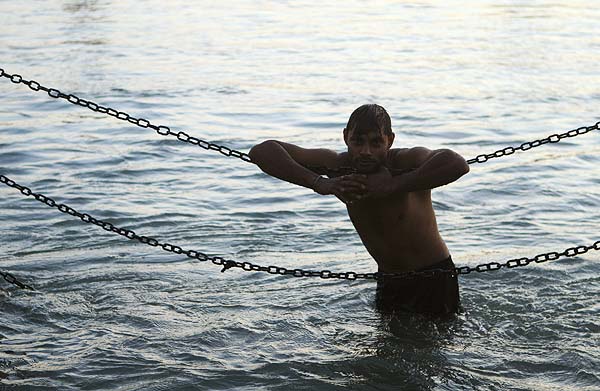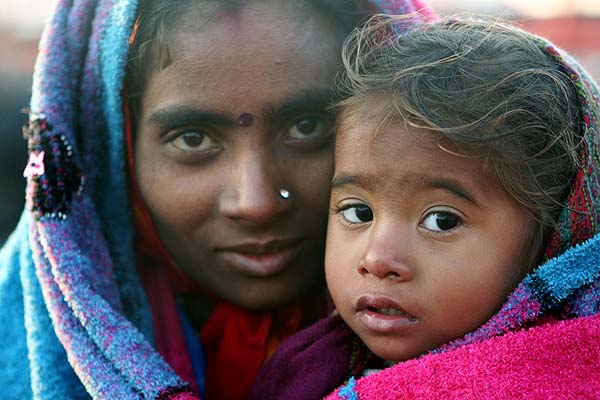 Girls are more shy to pose and usually need a bit of encouragement from someone else to smile for the camera.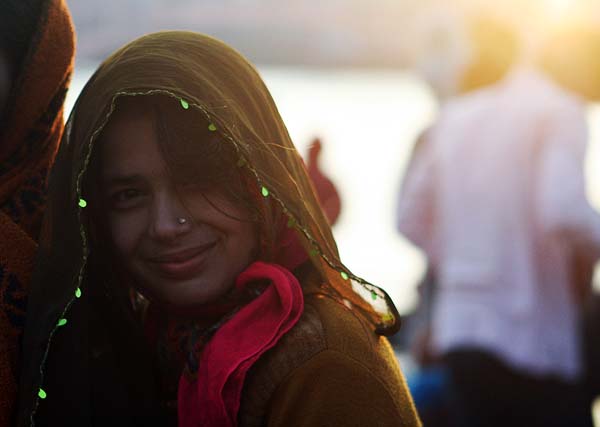 Brrrr: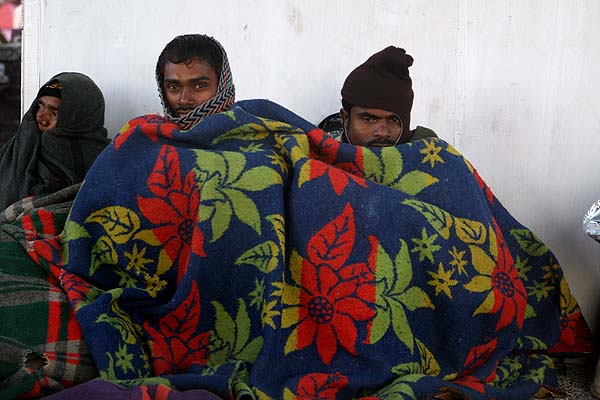 Since I'd arrived at 5am, I left a few hours later and queues had formed to get into the area.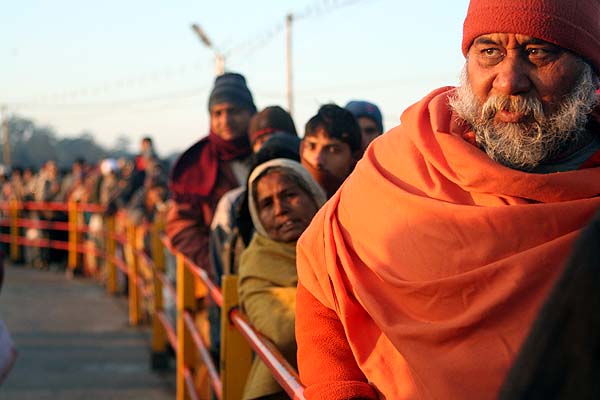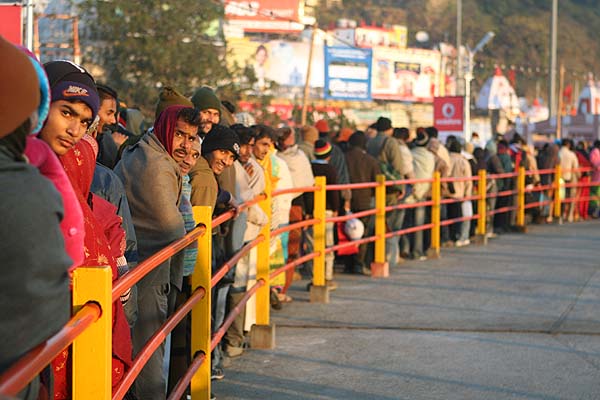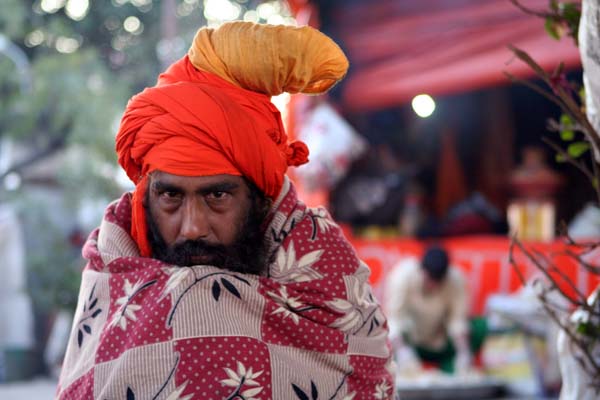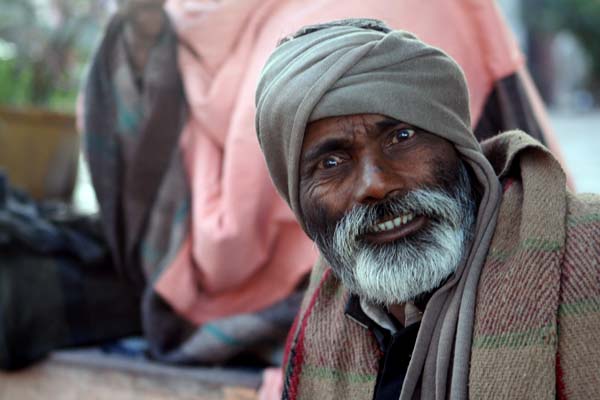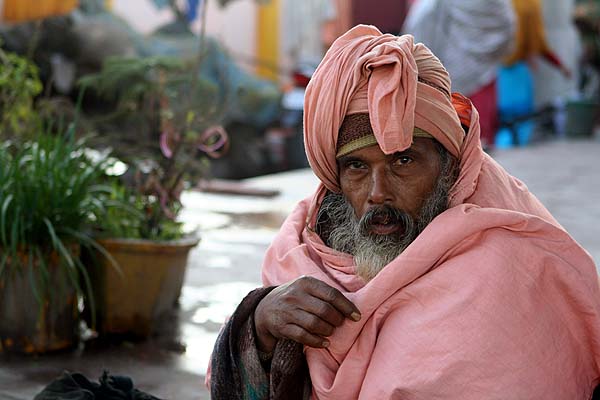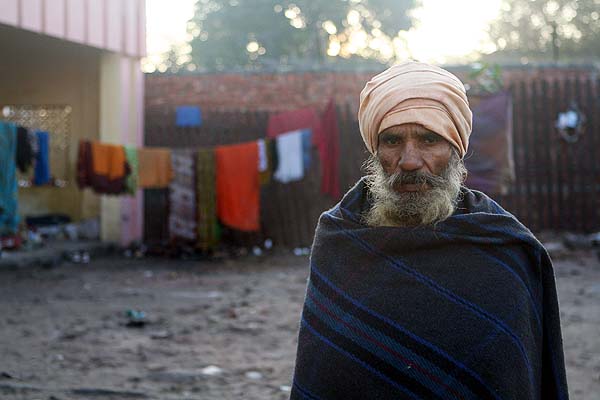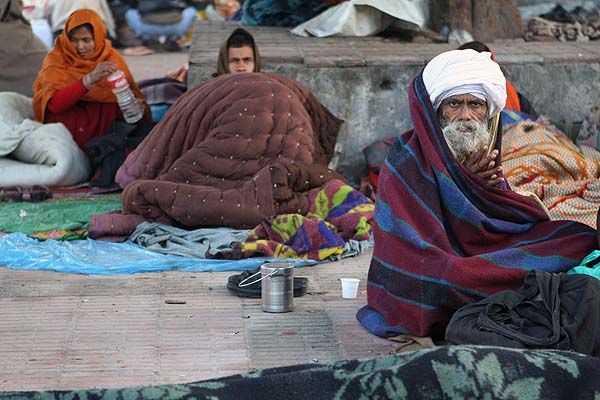 There were a number of people selling cartons such as these as it's common for Hindus to take back some water from the Ganges for friends and family: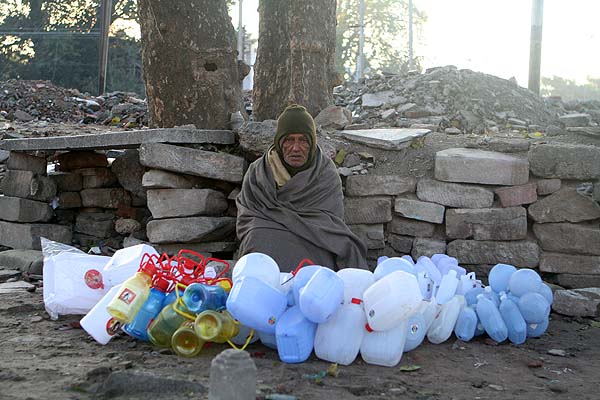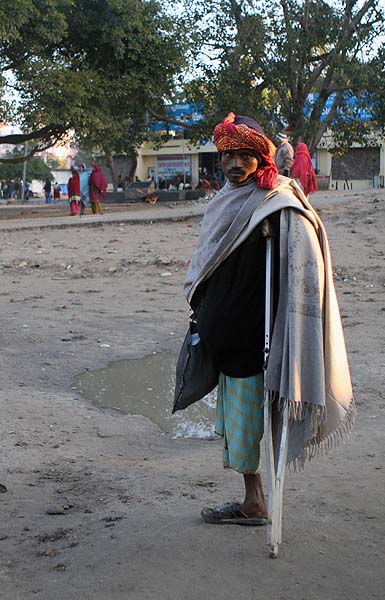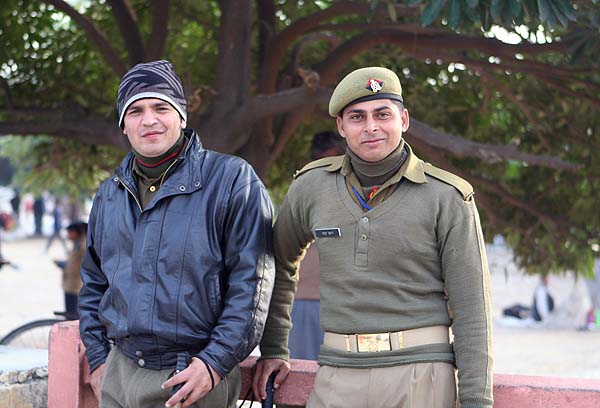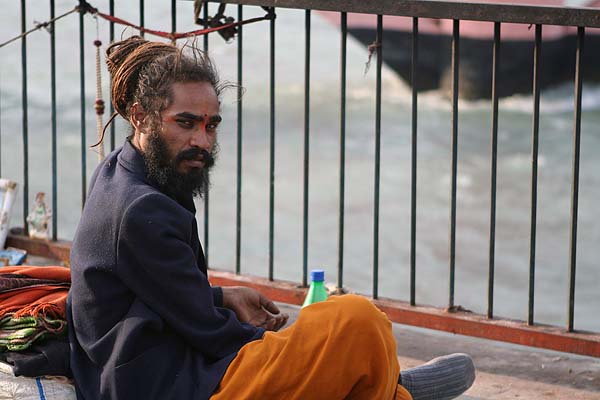 I decided to step into the river as I was far too cold to immerse myself completely, and when I got out I was met with a group of men filming me on their mobile phones.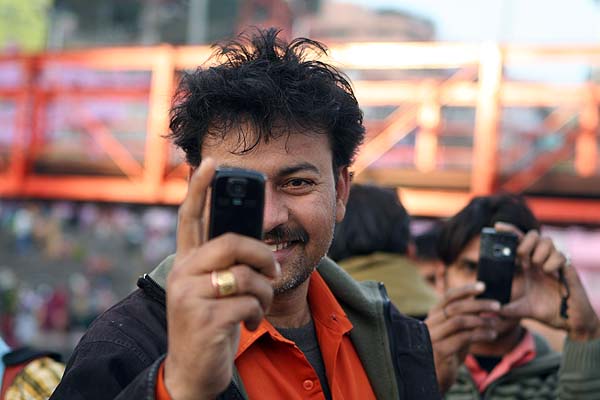 I told them they can stop treating me like a Bollywood actress but it only made them film me more!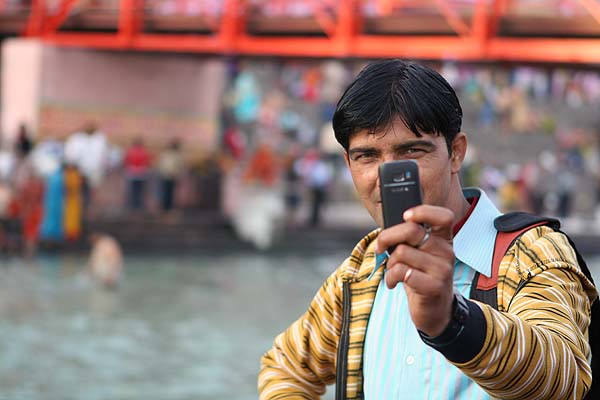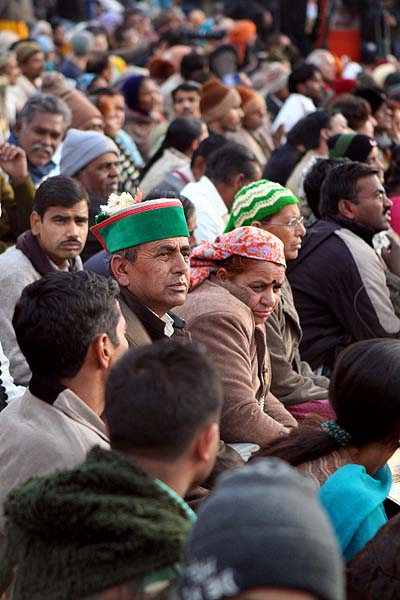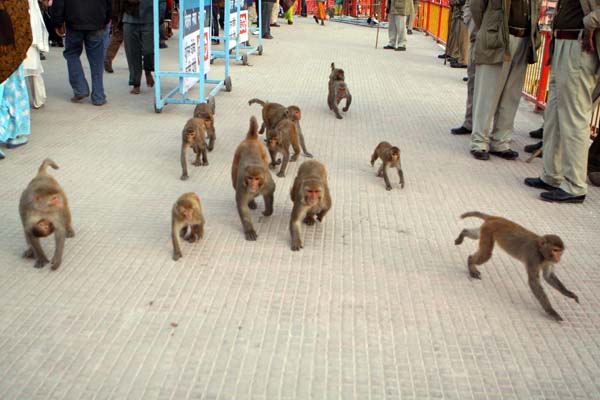 More monkey action.  I could never get bored of photographing monkeys.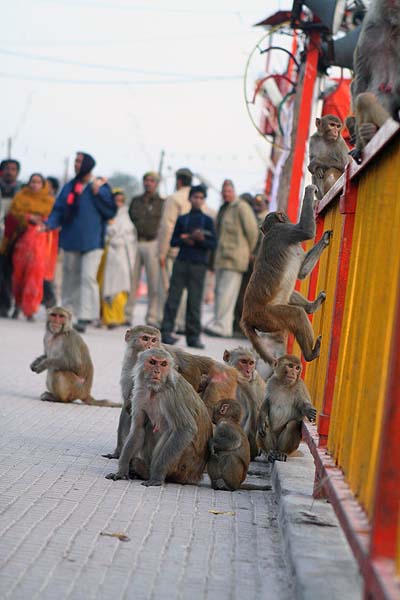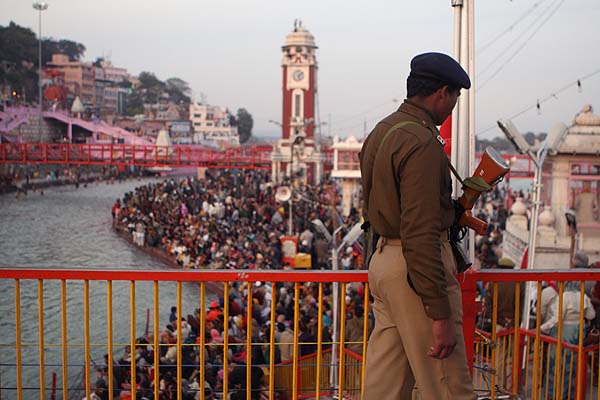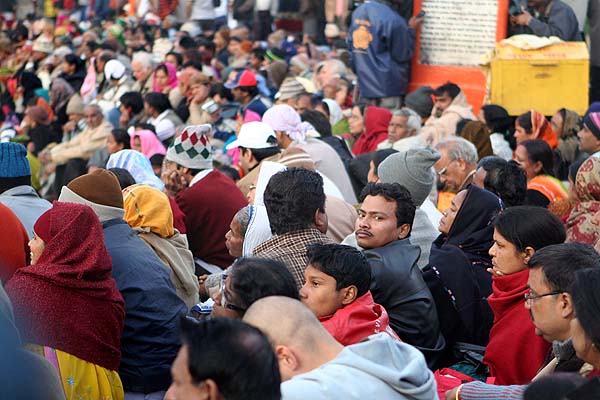 This policeman was an absolute character: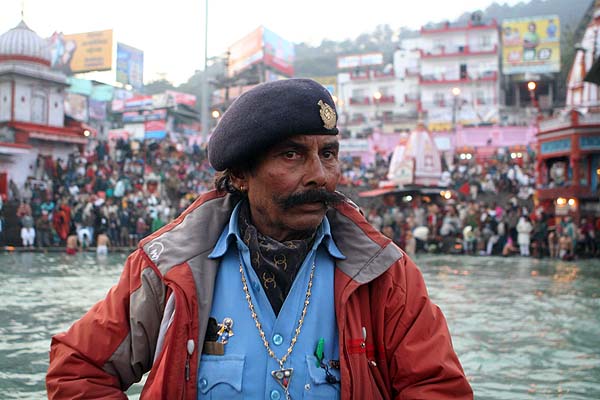 While people took their places for the Aarti, he was trying to get everyone to sit down and his comments were really funny – I don't remember exactly what he said but I just remember laughing a lot at what he was saying.  He was quite religious and kept mentioning god.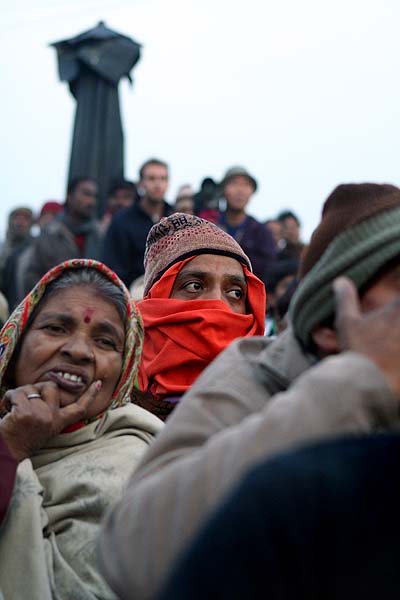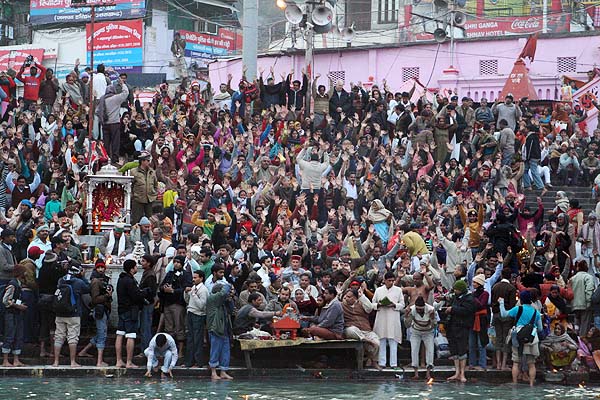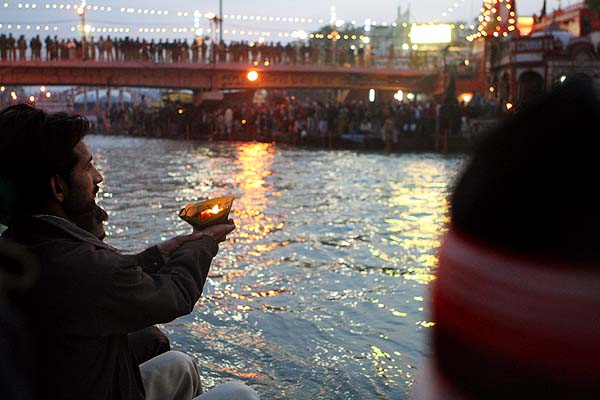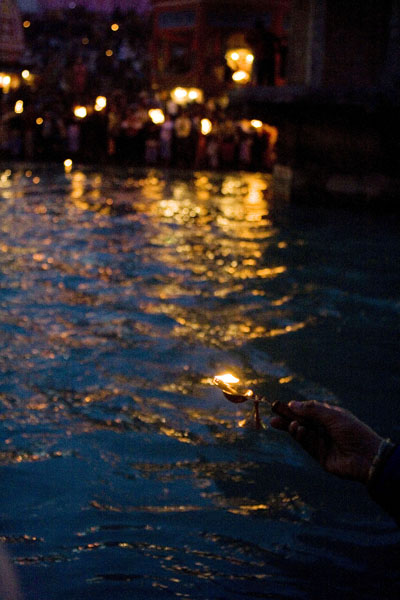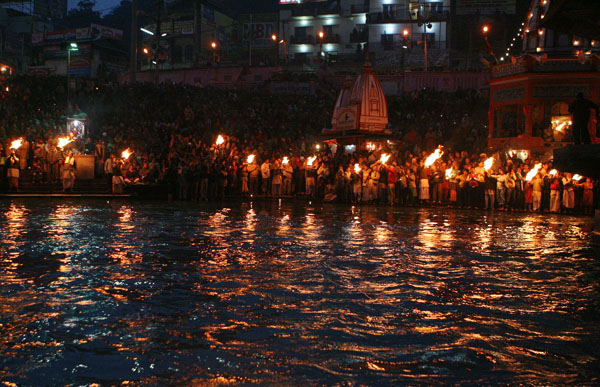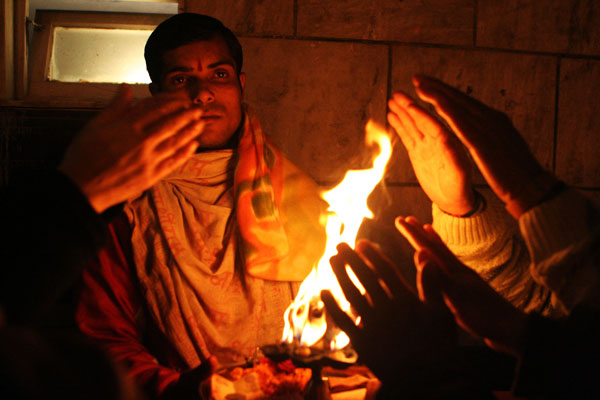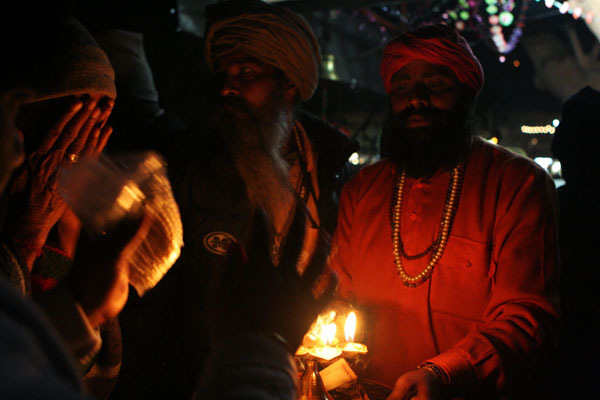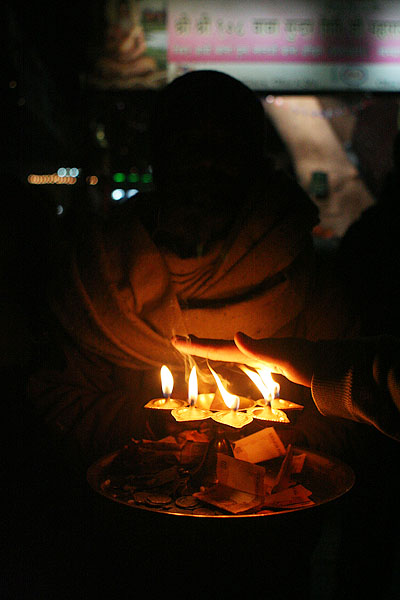 January 15th – Mauni Amavasya and Surya Grahan (Solar Eclipse) – Second Holy Bath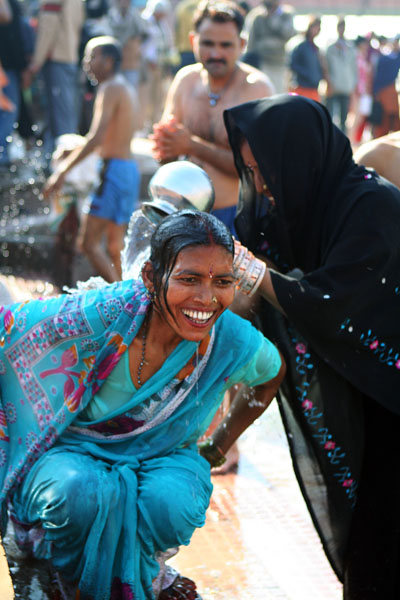 The second day of the festival was a very important day in the Kumbh Mela's calendar as it coincided with a solar eclipse.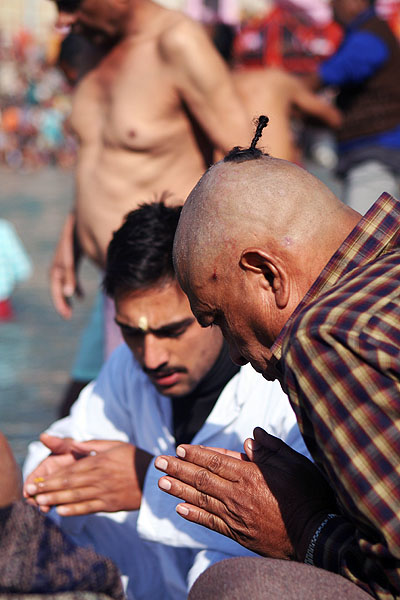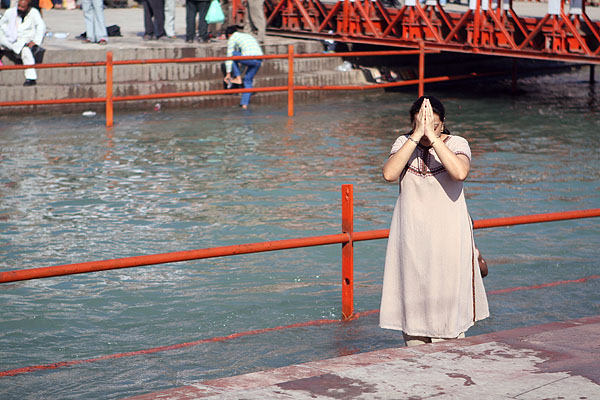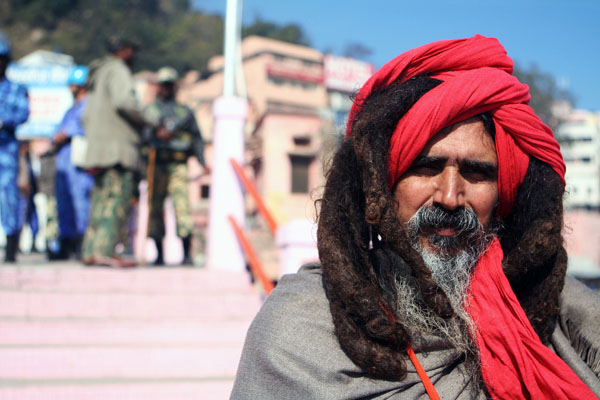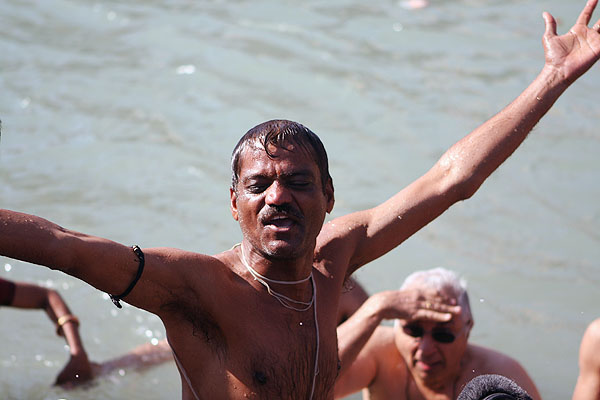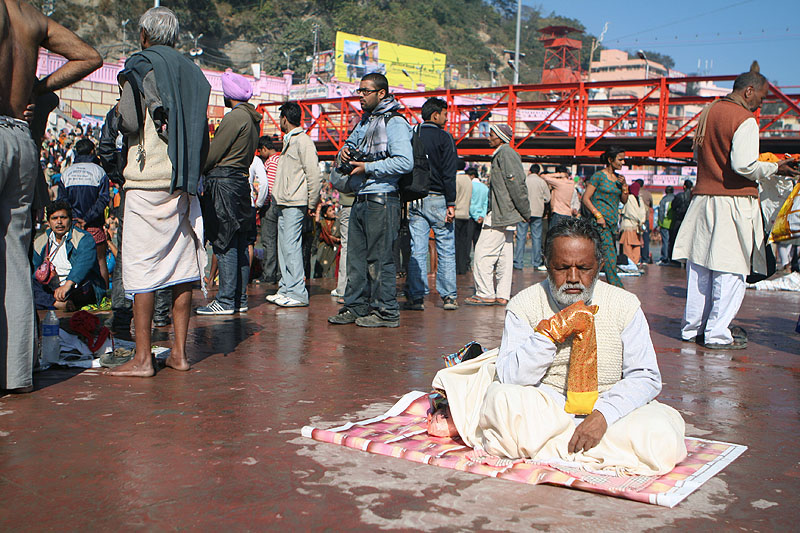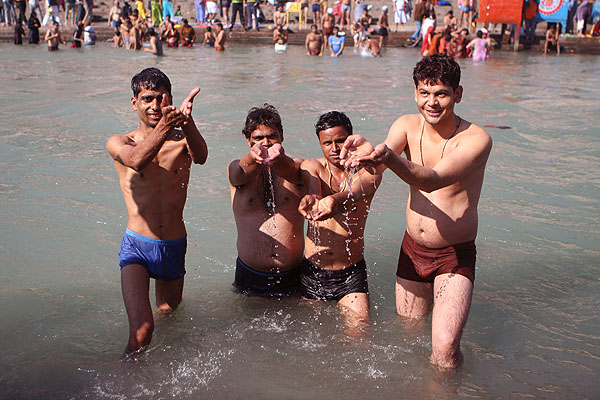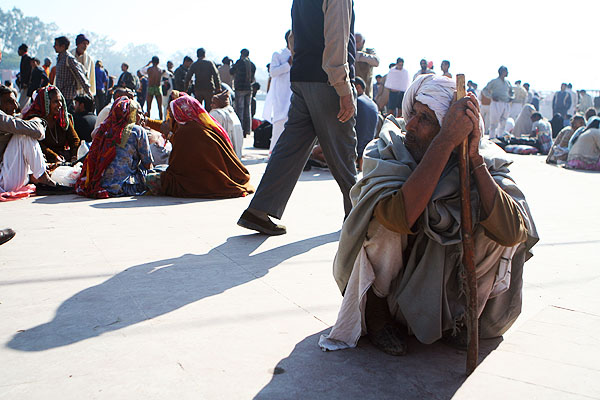 The police made him move..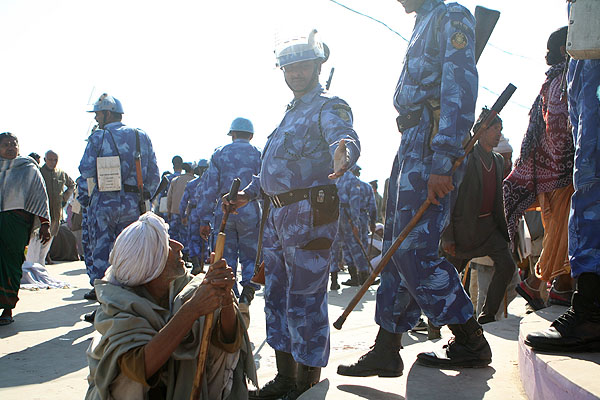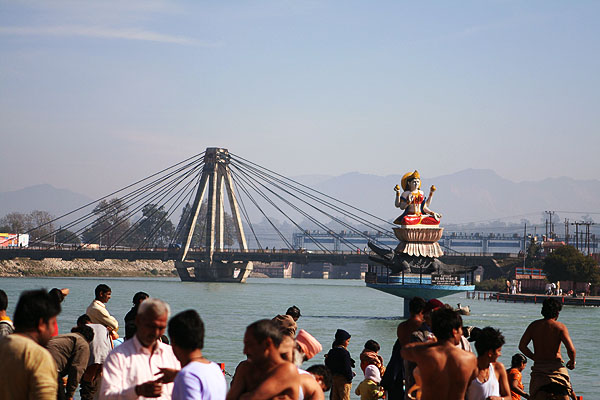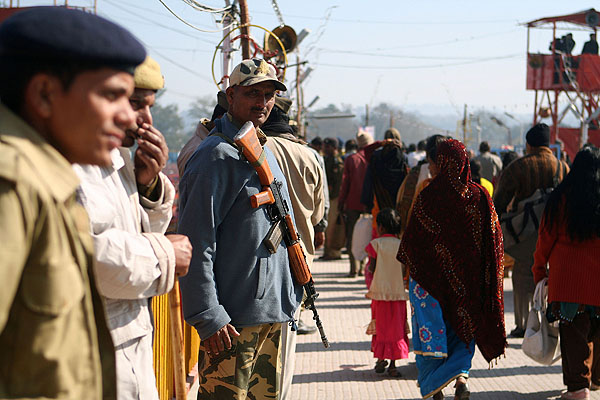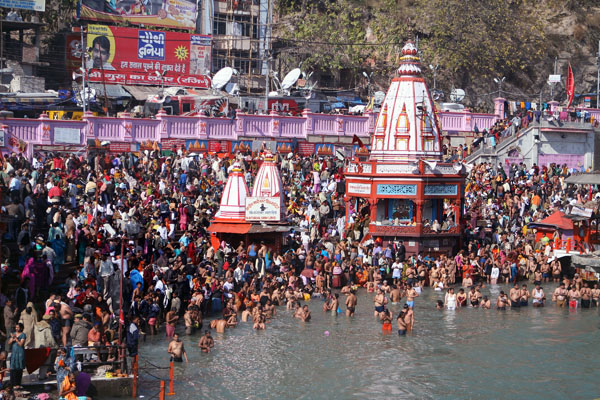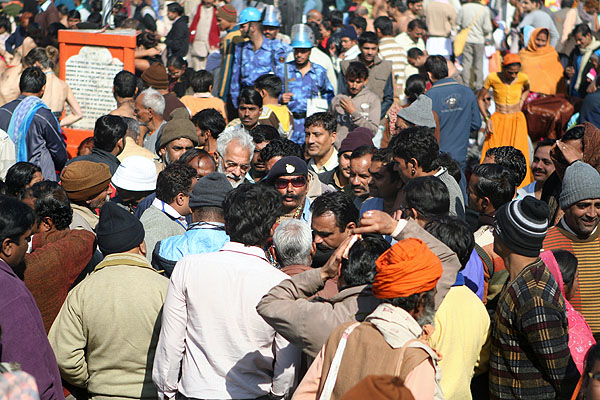 Mr. Funny Policeman was being interviewed, and he was loving the attention: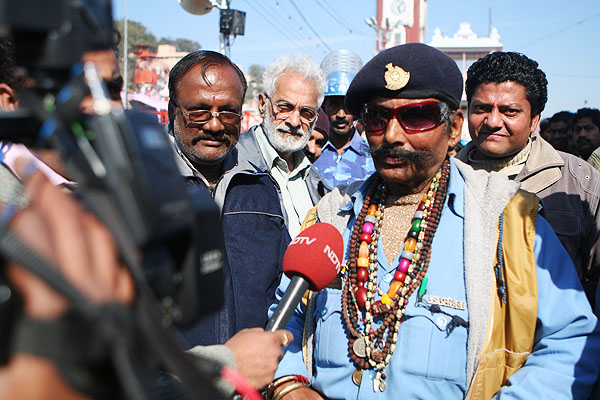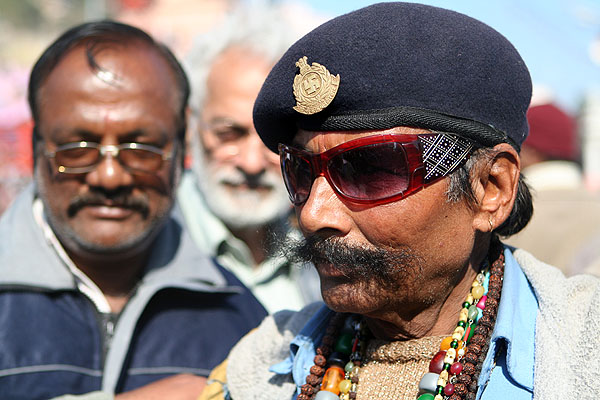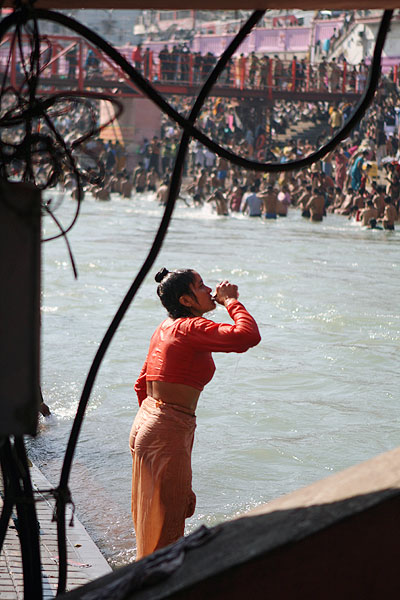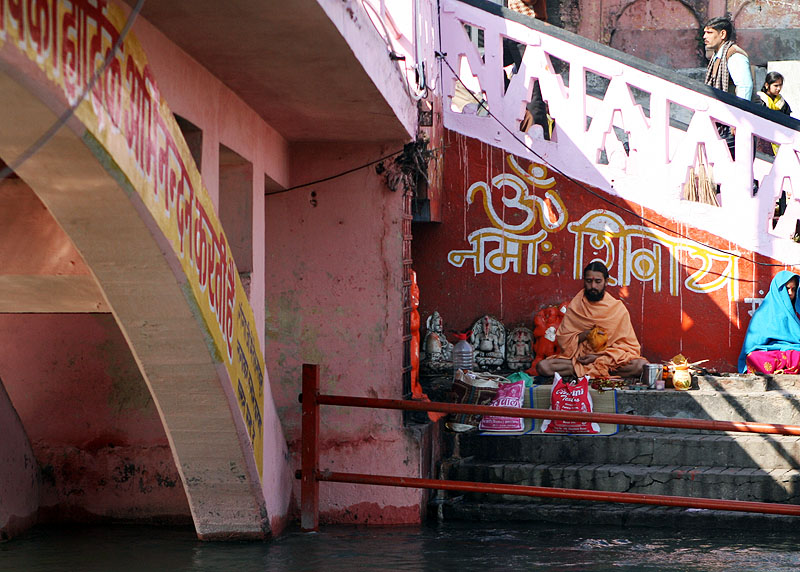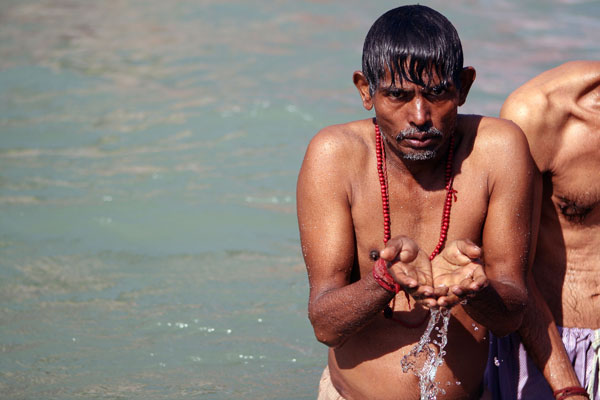 People were praying in the direction of the sun.. but no one seemed to know when the eclipse was taking place!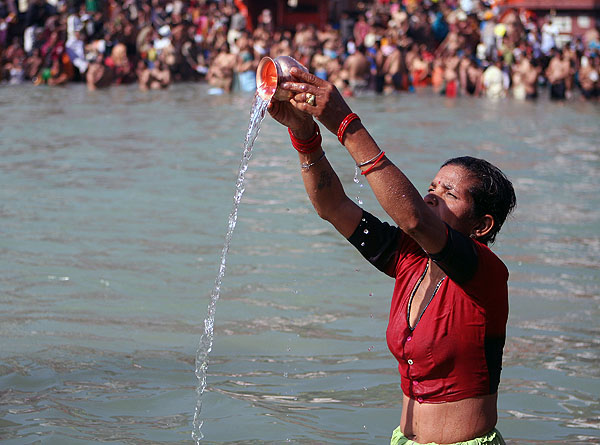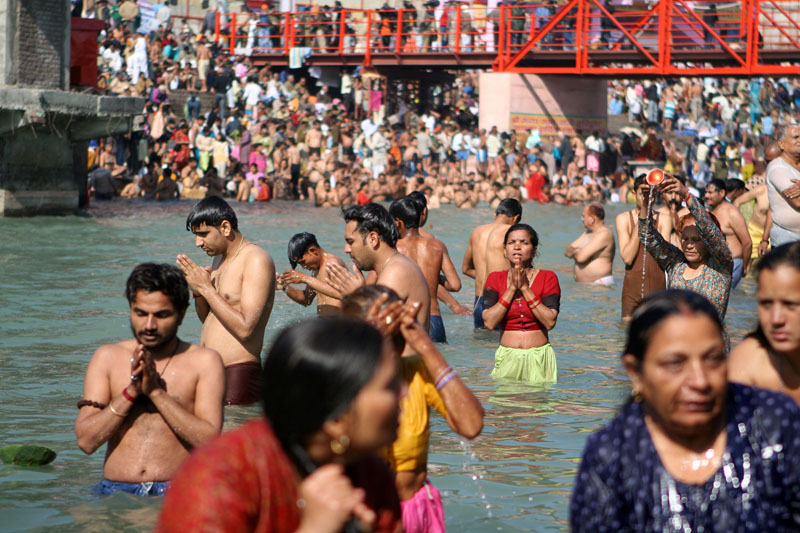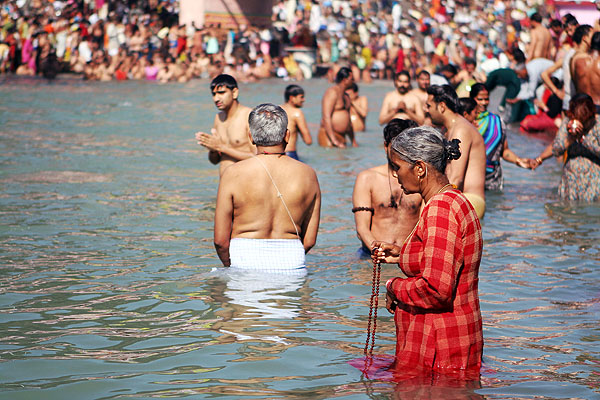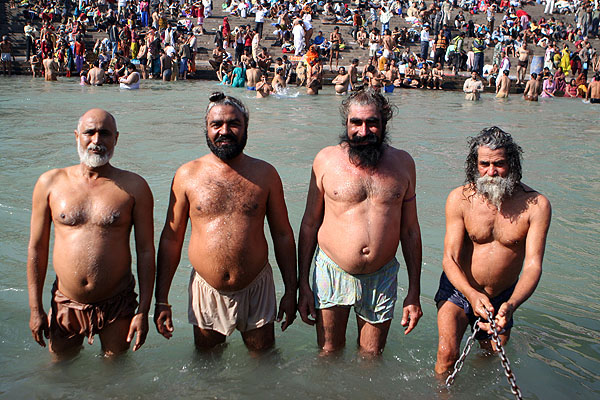 In Haridwar it was just a partial eclipse and I asked a camera man whether it had started.  He let me look through his camera to see it, and I tried to take a picture of it, quite unsuccessfully!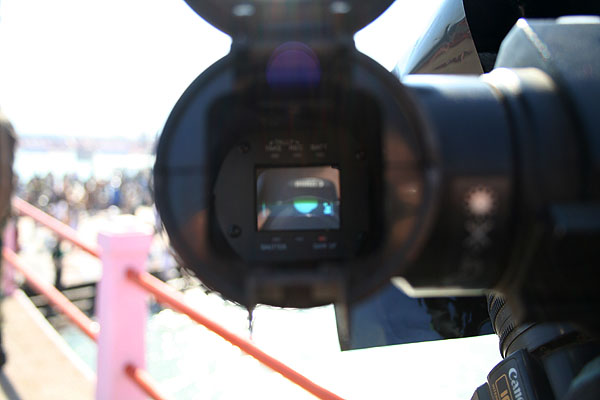 I was surprised that the protective glasses weren't anywhere to be found, but then again, Haridwar is fairly remote and sometimes I forget that this is India!
A big thank you to Shonal Ganguly, the lovely AP cameraman who very kindly cut some of his paper off for me, so that I could view the eclipse myself : )
Not the best image as I didn't have a telephoto lens: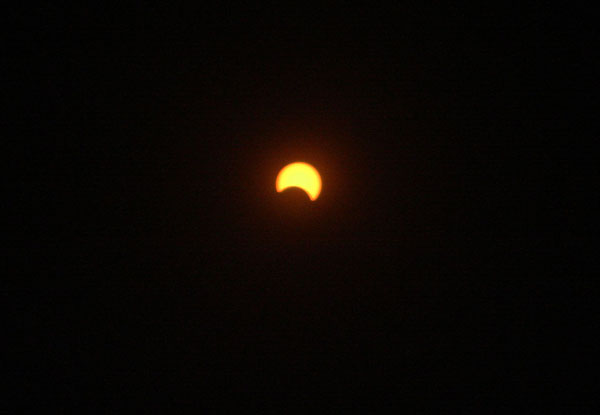 I was then mobbed by some others who wanted to see the eclipse too. I had to ask them to get into a line as they were all grabbing the paper!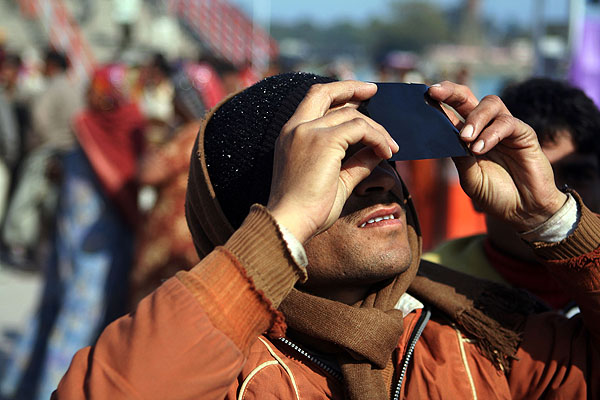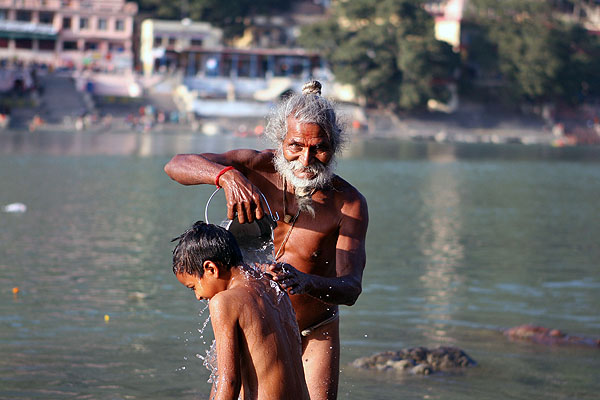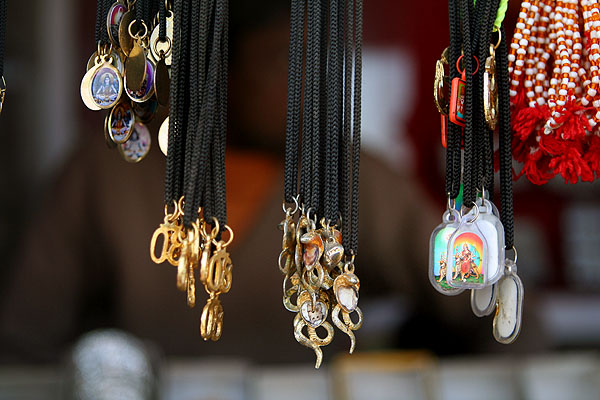 So that's it.. a bit of a mammoth blog for a mammoth festival.  I didn't feel like leaving it and I wish I could have stayed for the entire duration.  There was something very serene and tranquil about seeing people praying in the river, and if you get the chance to visit Haridwar before May, I'd highly recommend it.  Of course, you can always wait another 12 years for the next one.