Stardust Awards – Celebrating New Talent
Mumbai
January 17th, 2010
It's been over a week that I've been in India. I spent the first week in Haridwar at the Kumbh Mela (the world's largest festival) which was immense, to say the least. More on that later though – I have too many images to edit! For now I will say that I could probably have stayed there for the entire duration of the festival which is 3 months, if I didn't have a job to worry about! Expect a big blog on that later : )
Now I'm in Mumbai and yesterday I went to the Stardust Awards Ceremony which is one of the highlights of the year in the Bollywood world. If you're familiar with Bollywood, you'll know most of the below people, some of whom have acted in countless movies throughout their careers.
Some preparations before the show: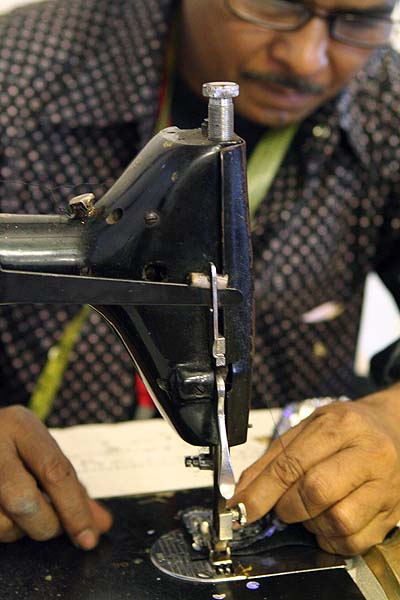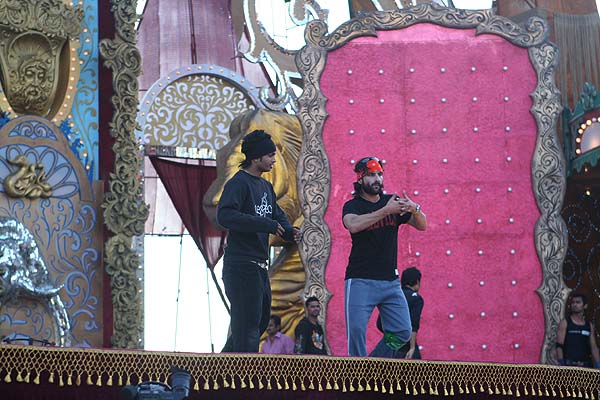 Saif Ali Khan rehearsing. The brilliant Ganesh Hegde choreographed performances for him, Katrina Kaif, and Kareena Kapoor.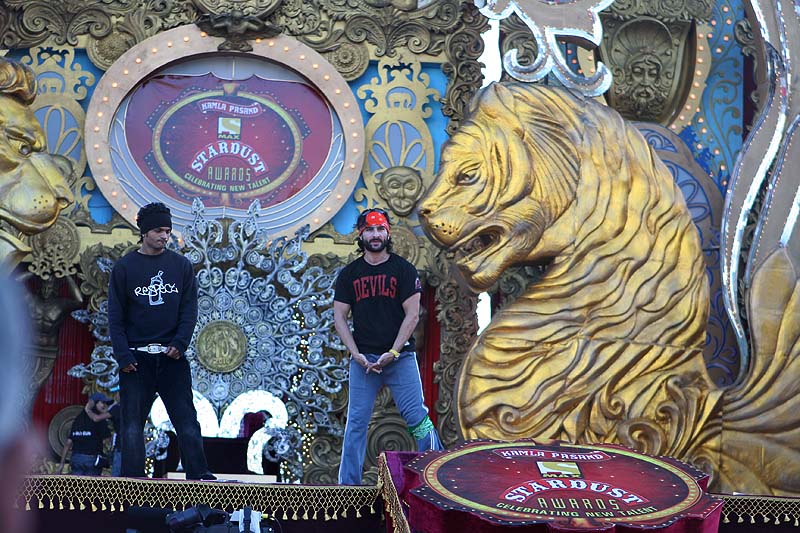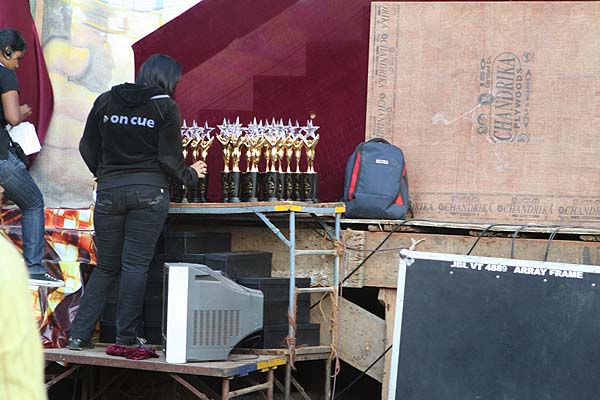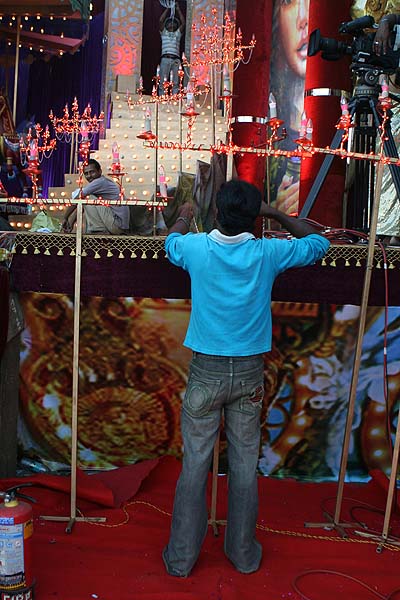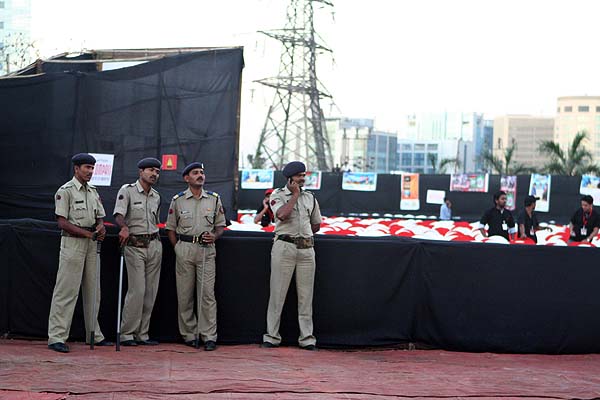 The guy below in the foreground was nominated for a music award. I did ask what his name is but can't place it. His dad is beside him – a music director.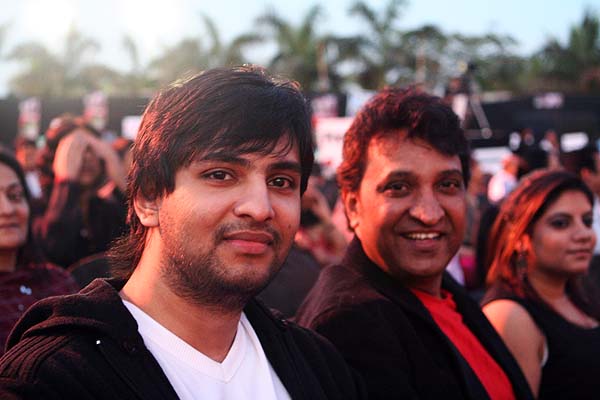 A nominated singer: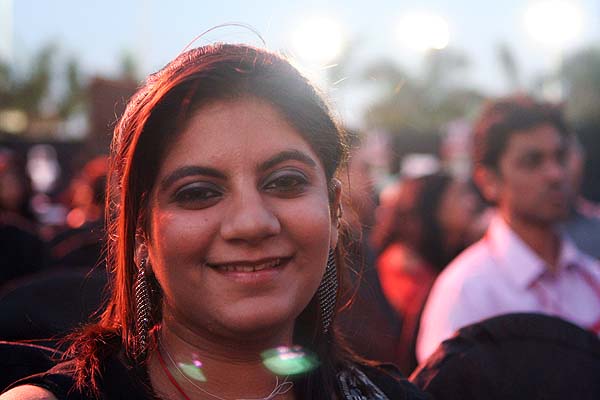 If anyone happens to know the names of these people please let me know!
Dia Mirza preparing to host: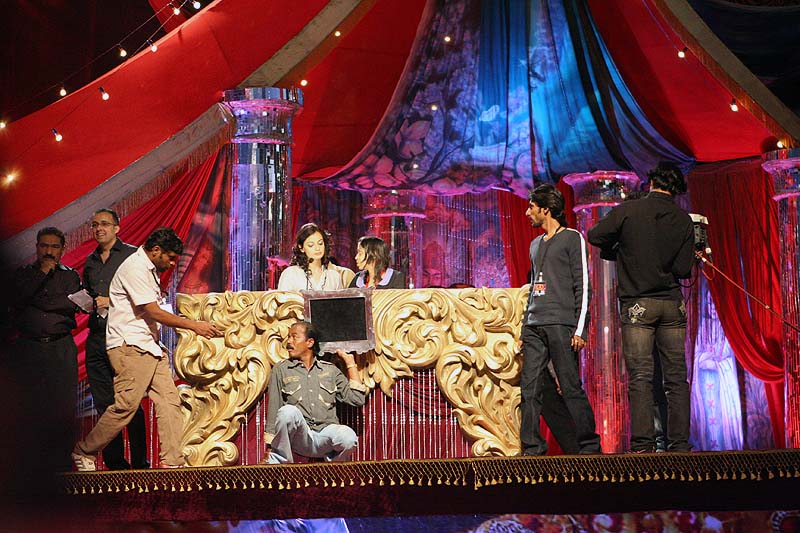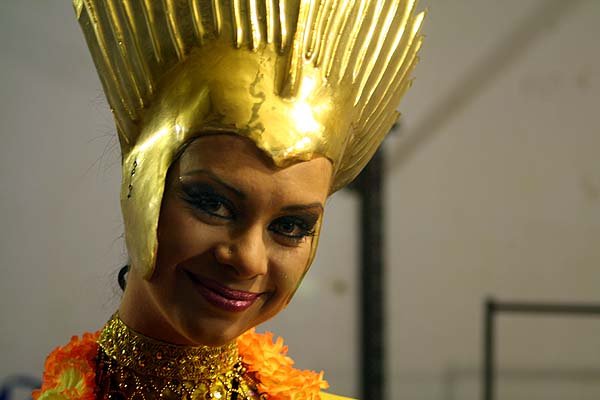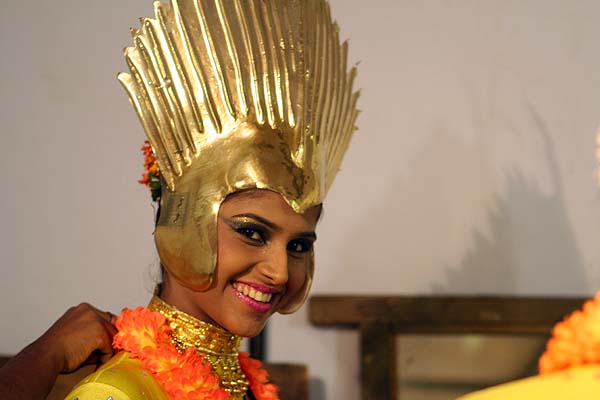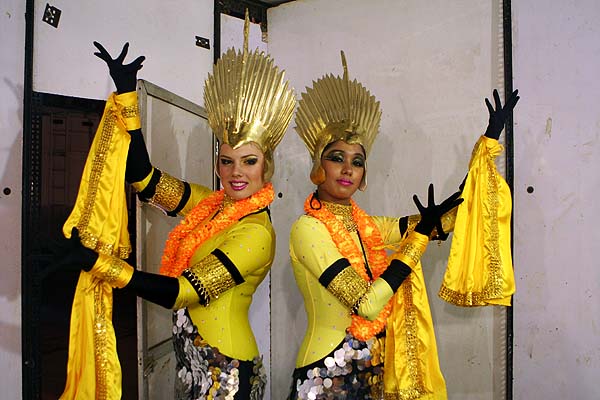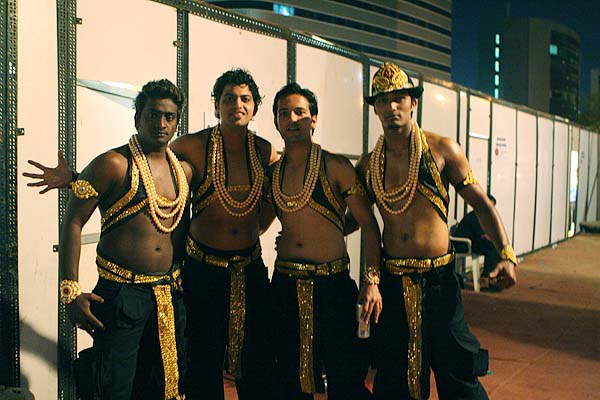 The awards started, and what I found quite bizarre was the chaotic nature of the ceremony. While awards were being handed out, actors were arriving mid-way through and being mobbed by an army of photographers. There was no real discipline or formal nature of the event. This was in stark contrast to the Zee Awards (another Bollywood awards event) held in London last year.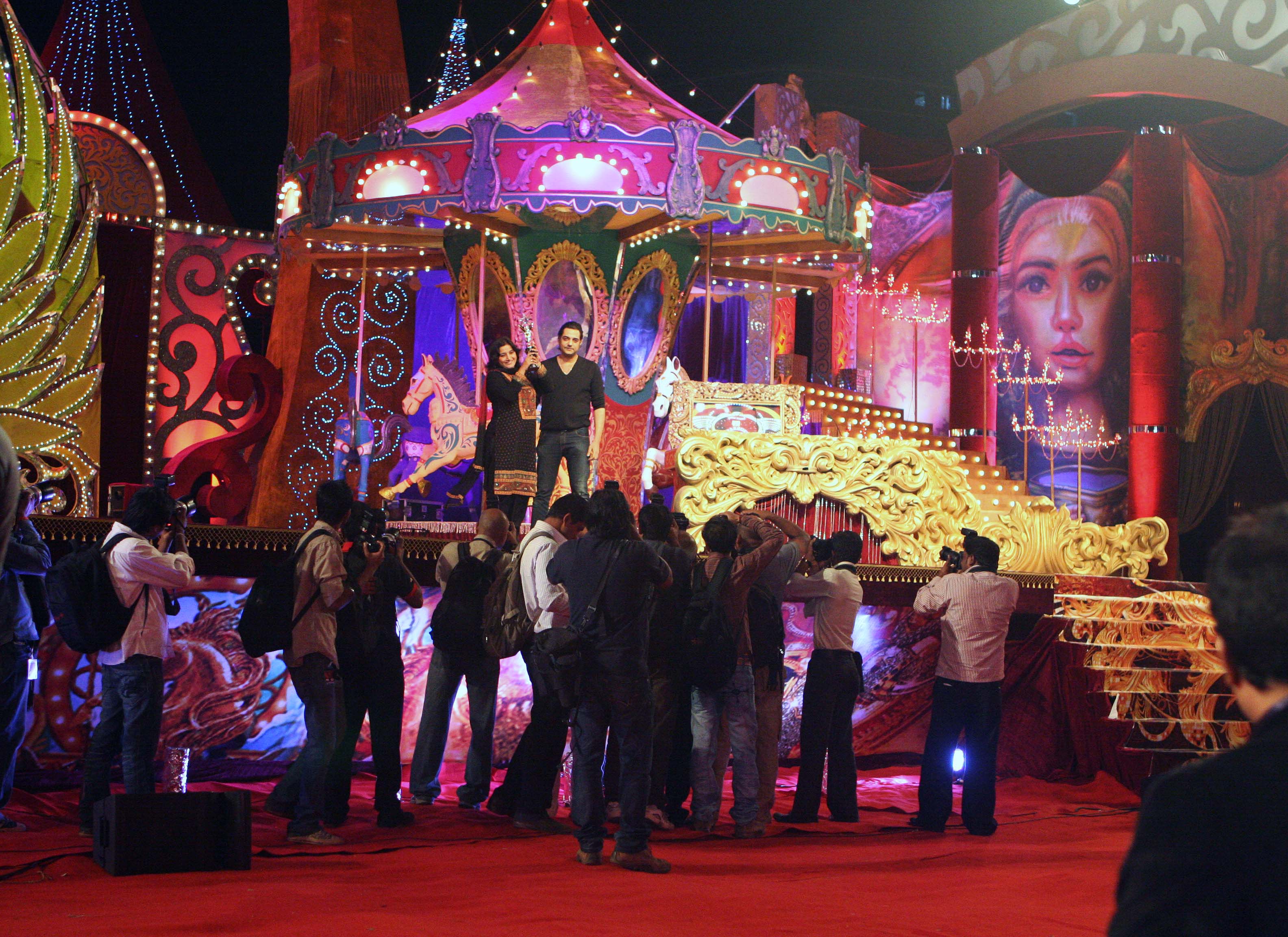 Prem Chopra: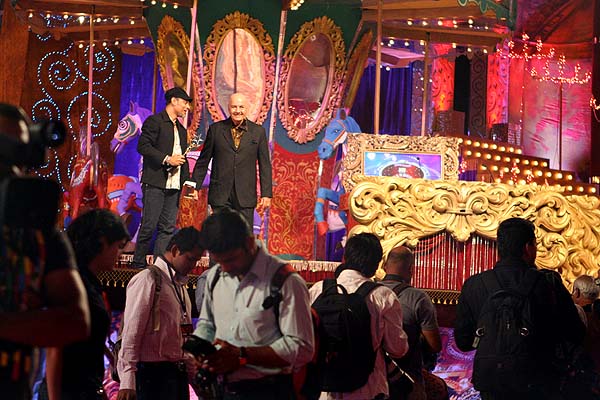 Preity Zinta was the first actress to be mobbed. As she sat watching (or trying to watch!) the show, a swarm of photographers snapped away for around 10 minutes.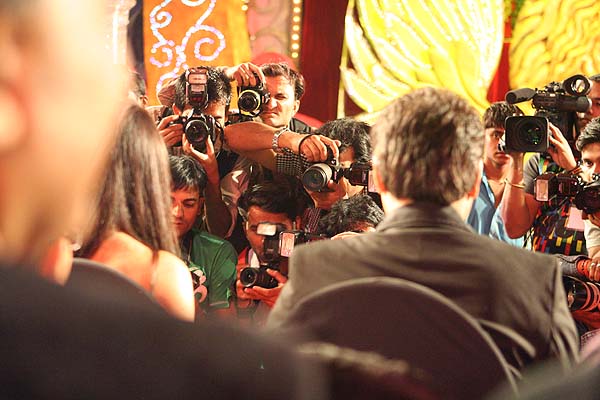 I waited until they all moved away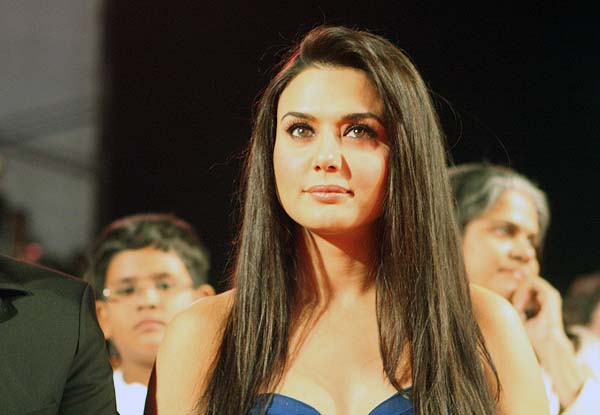 I have to say, she was so down to earth and seemed the most genuine of actresses (compared to many who can be quite arrogant). Great to photograph as well.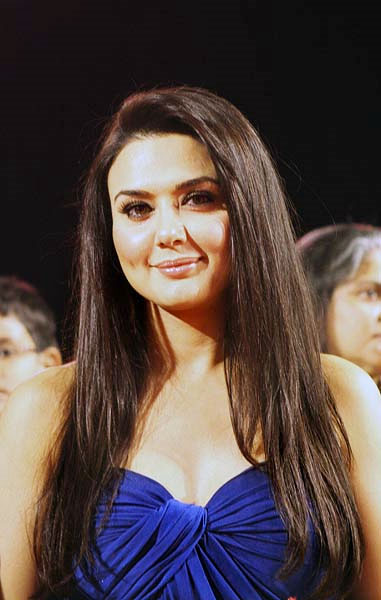 There was some kind of technical issue so Vivek Oberoi who was co-hosting with Dia Mirza came into the audience to buy some time: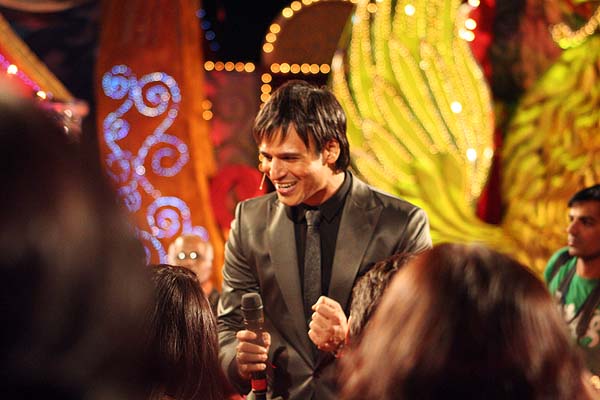 He did a pretty good job considering the crowd were not very responsive at first!
Sharman Joshi and Rishi Kapoor: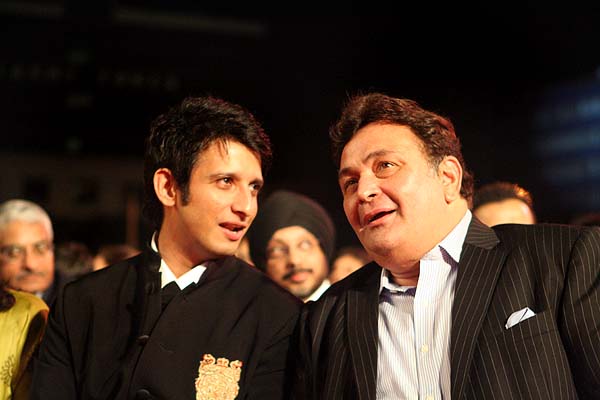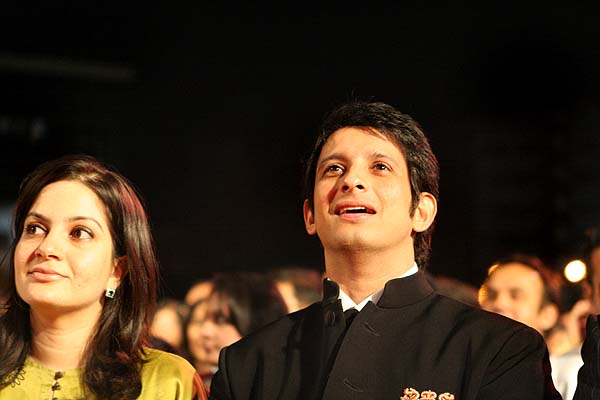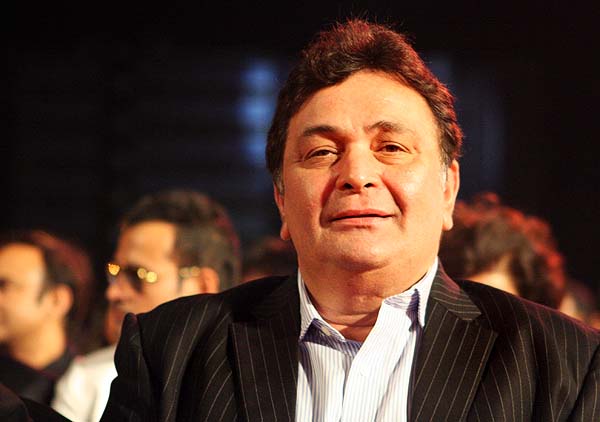 Aditya Pancholi (with Harman Baweja and Ajay Devgan in the foreground):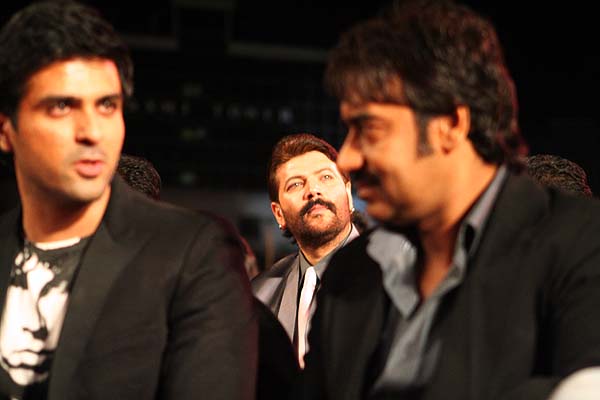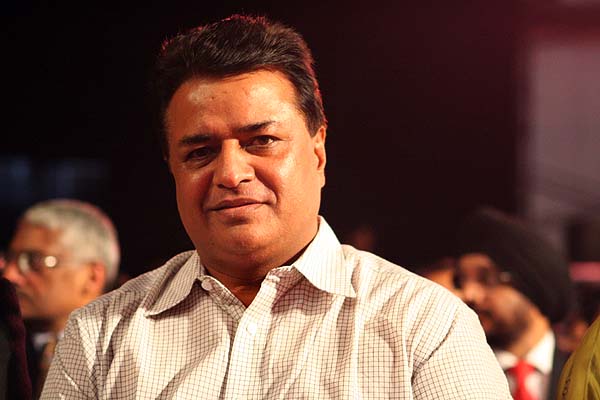 Ajay Devgan: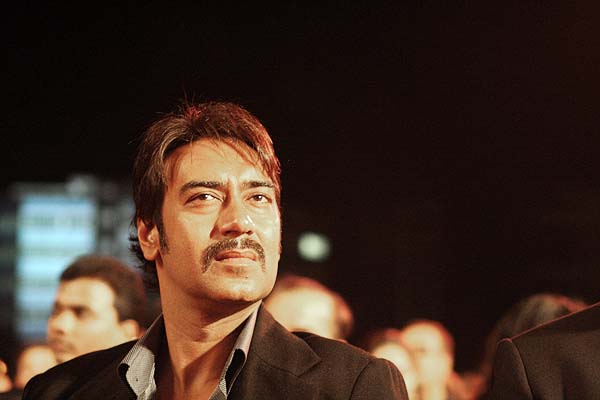 Gulshan Grover: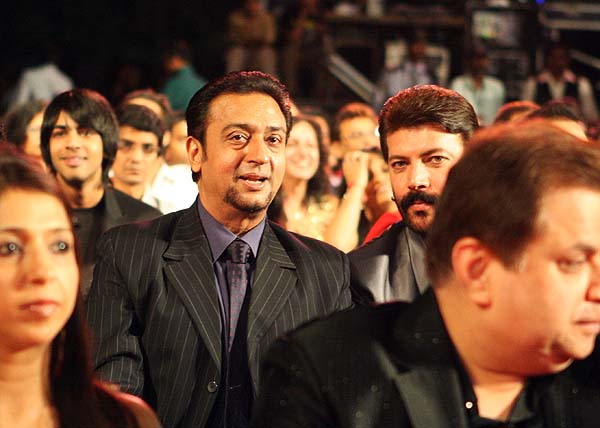 Vatsal Seth: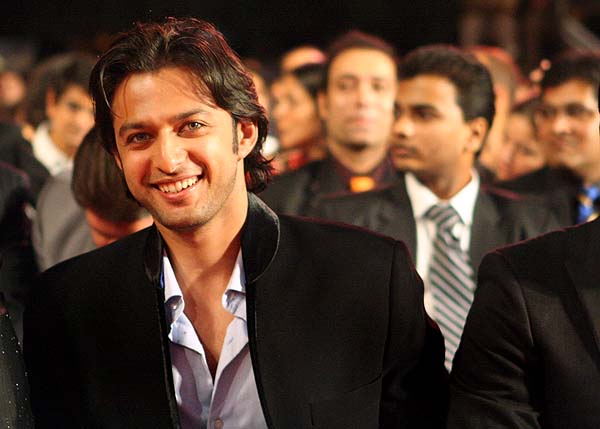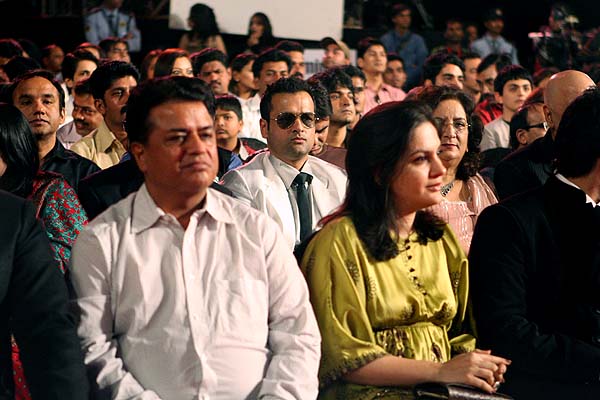 Urvashi Sharma: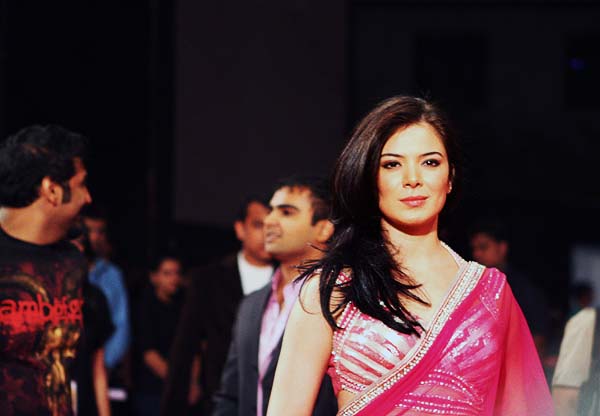 Kirron Kher: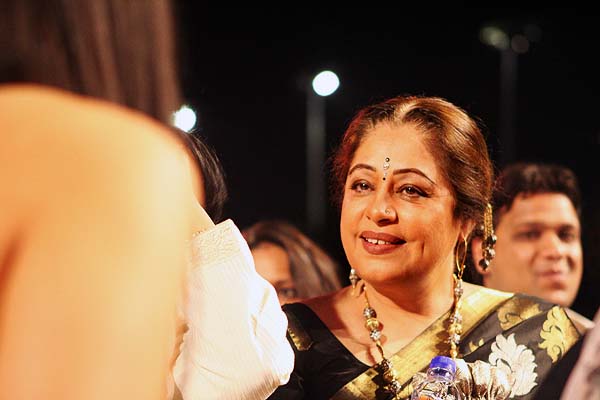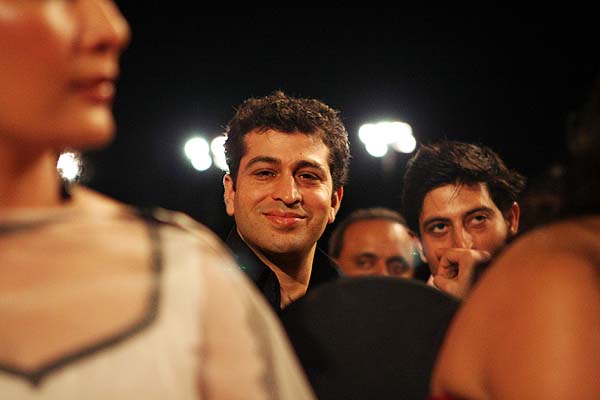 Divya Dutta: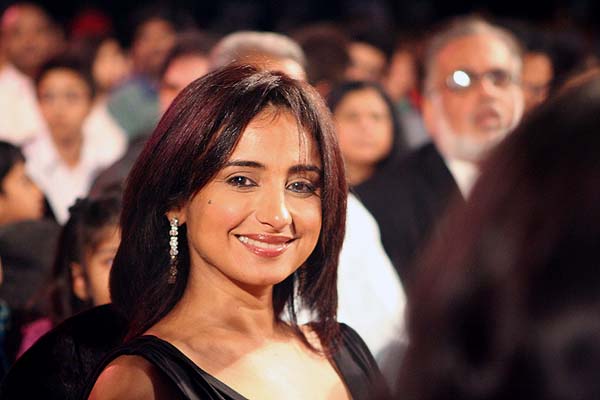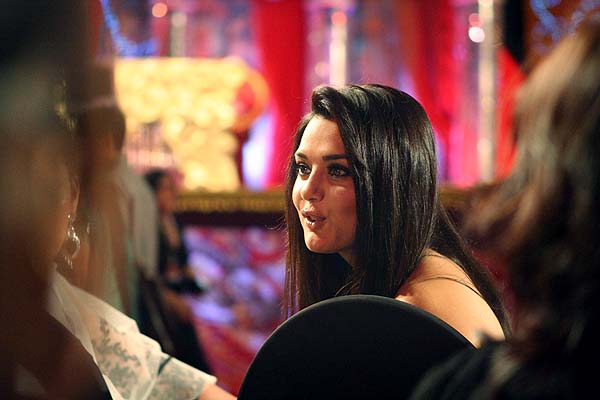 Manyata Dutt: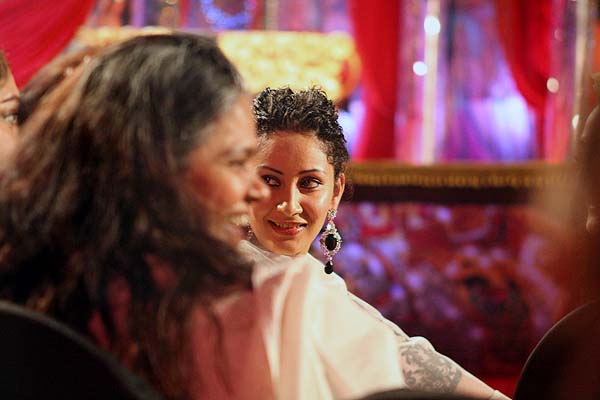 A nominated singer: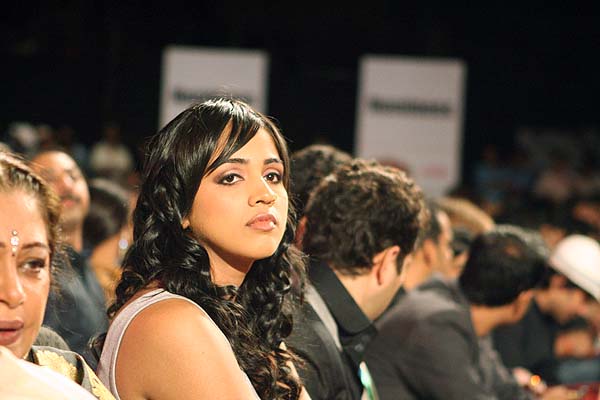 Jackie Shroff: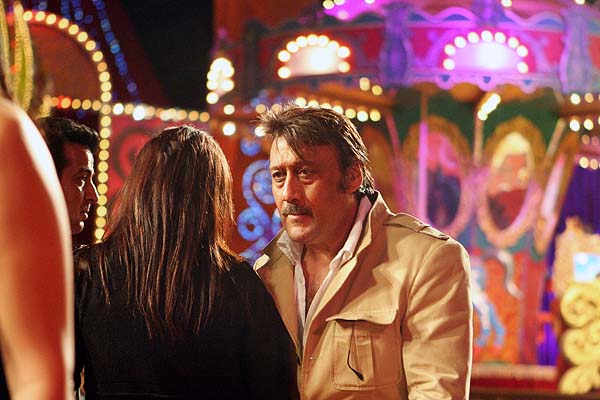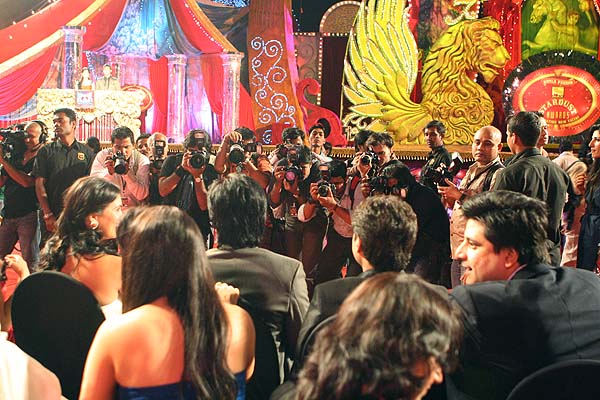 Katrina Kaif performing: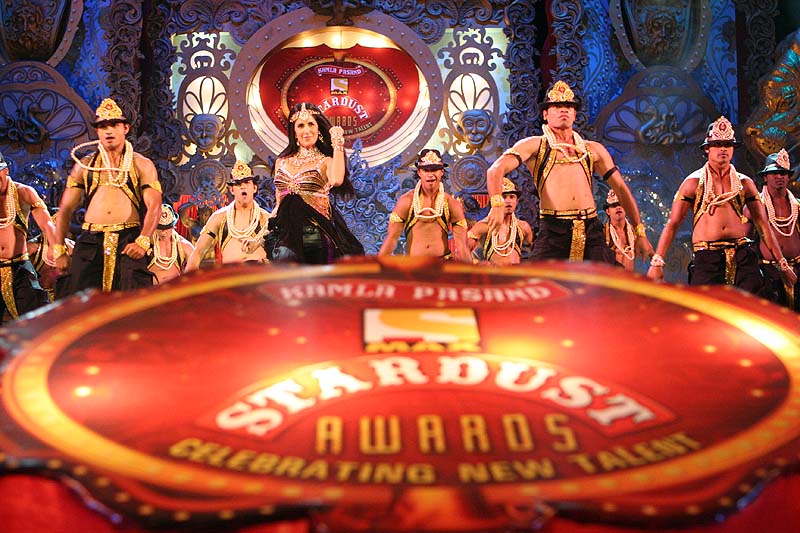 The costumes were made by my good friend Bipin Tanna.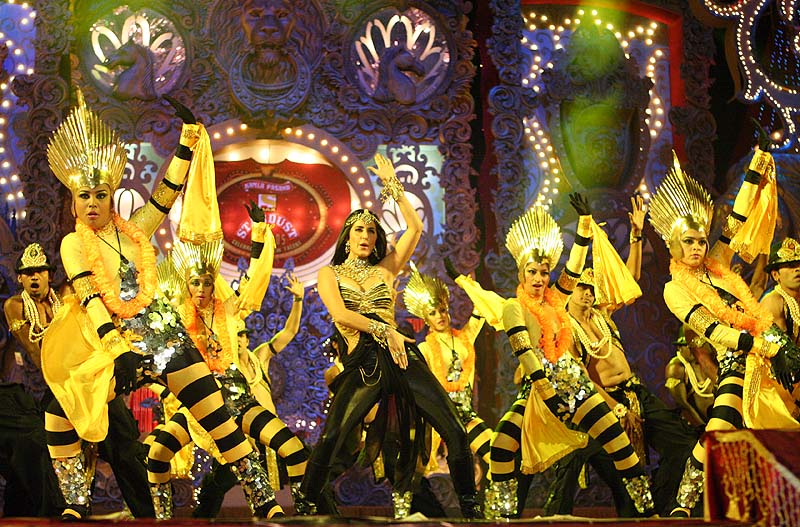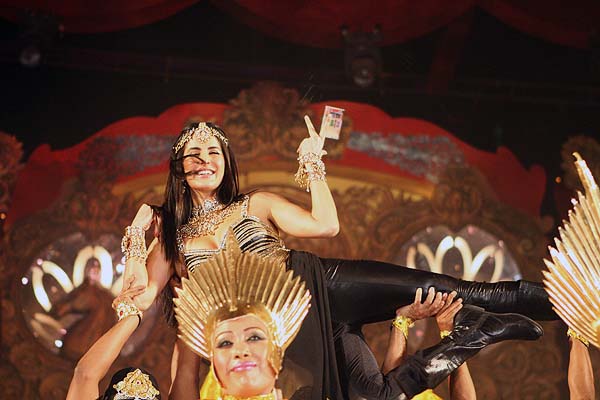 Akshay Kumar and Twinkle Khanna: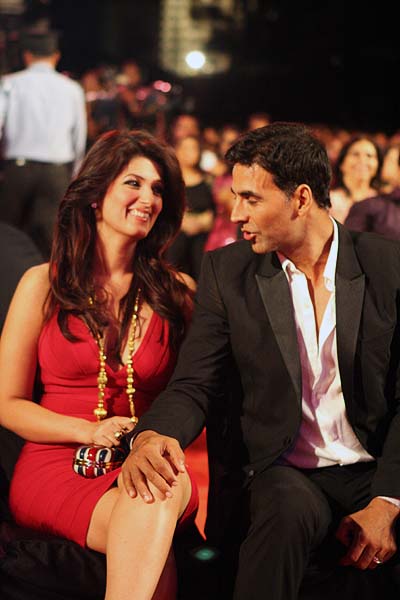 The legendary Amitabh Bachchan and Karan Johar: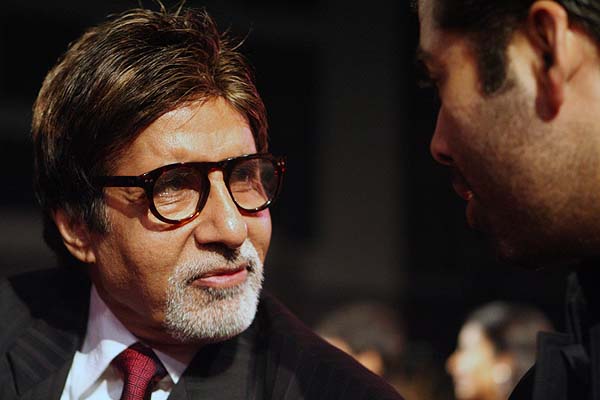 Amitabh 'Big B' Bachchan is incredibly famous (even outside of Bollywood – I believe he was voted most famous actor in the world in a recent BBC poll) and so naturally was mobbed the most, and eventually photographers were asked to move away from him. That's when I took my pics, and no one told me to move. I'm not sure what the proportion of male to female photographers is in India, but I was the only female compared to over 20 male photographers. Come on girls – get out and represent!
Abhishek Bachchan (Amitabh's son – also married to Aishwarya Rai, quite possibly the most famous and world-renowned Bollywood actress. She didn't turn up):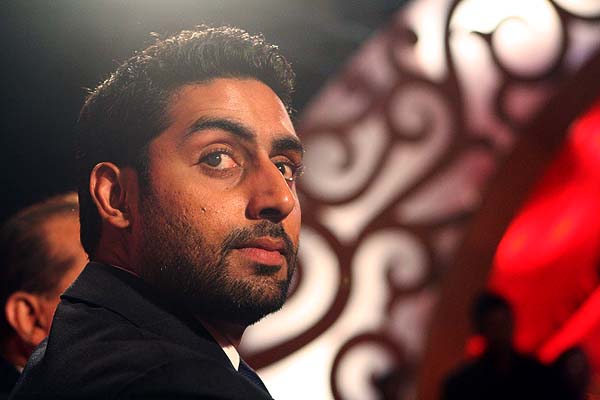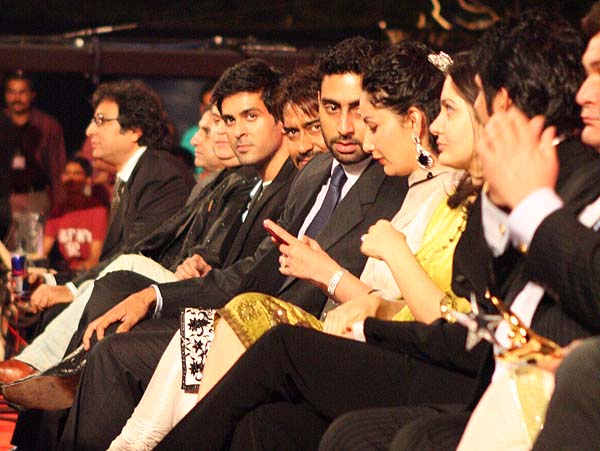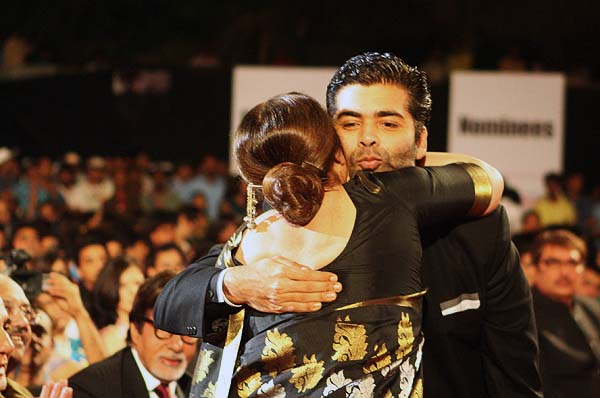 Sri Devi: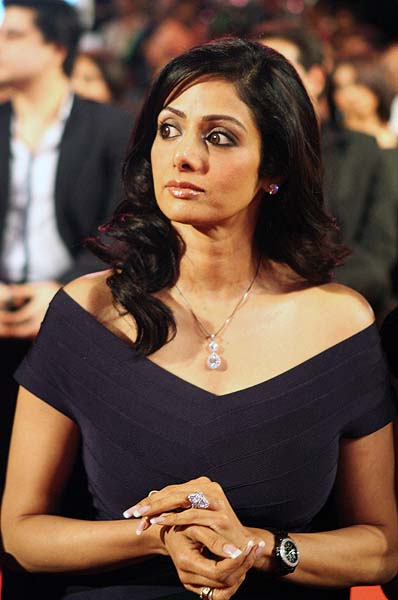 The talented Ganesh Hegde who choreographed the performances: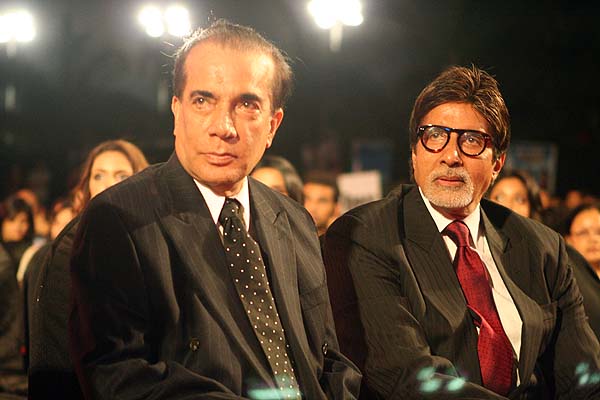 Kareena Kapoor: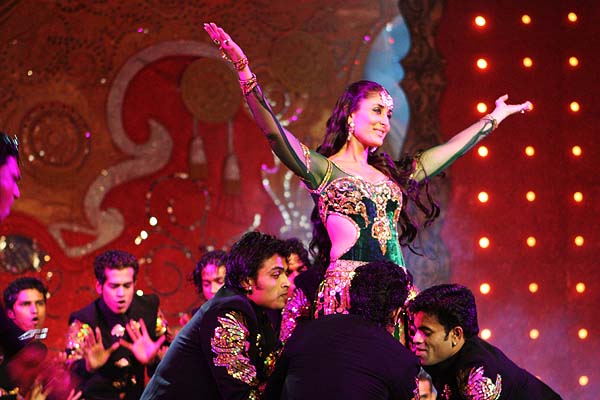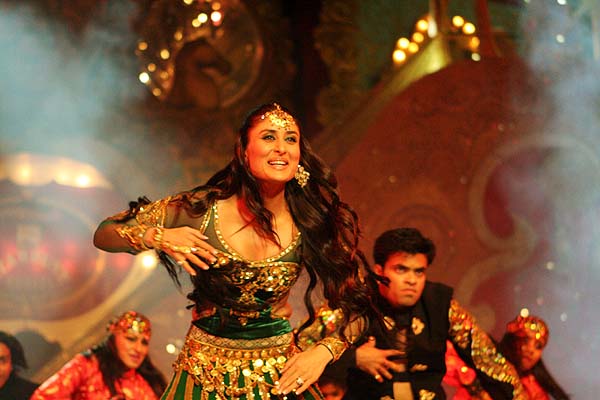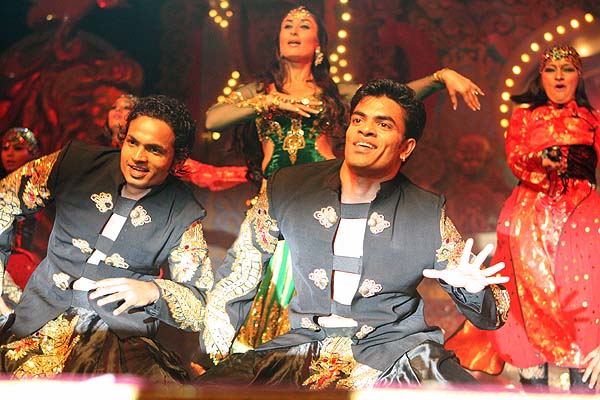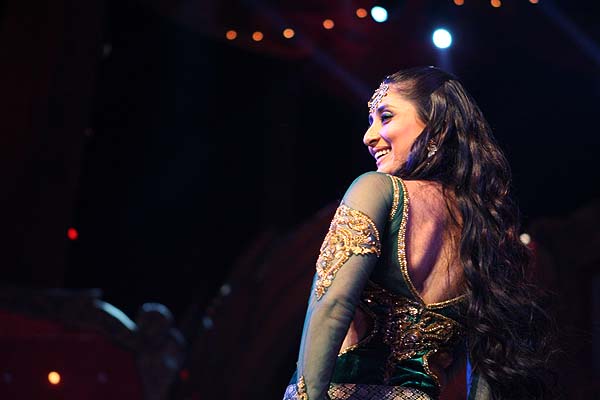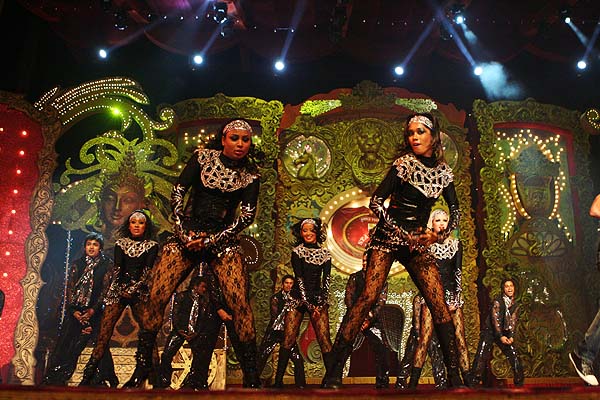 Saif Ali Khan came on stage: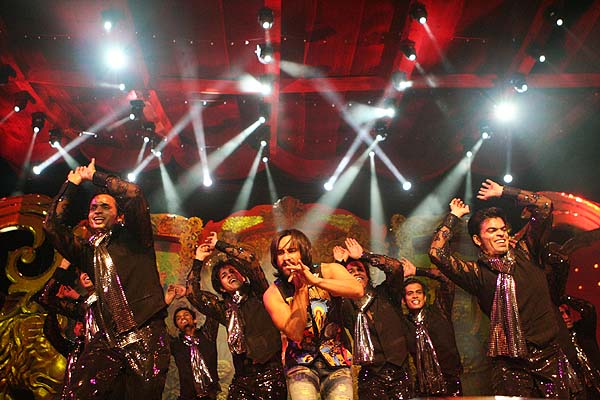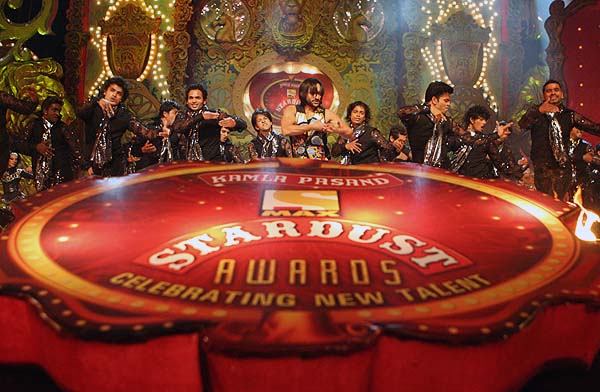 Rekha, who seemed to be trying to avoid the cameras: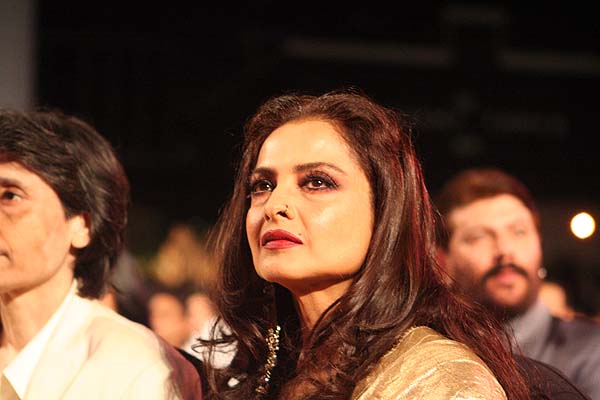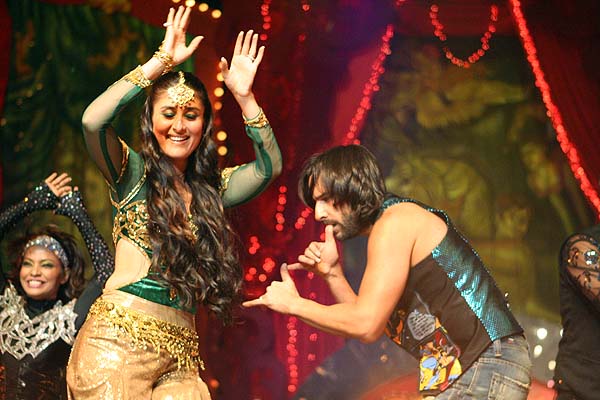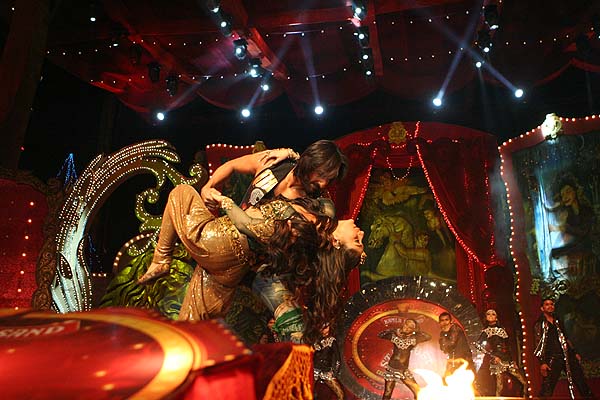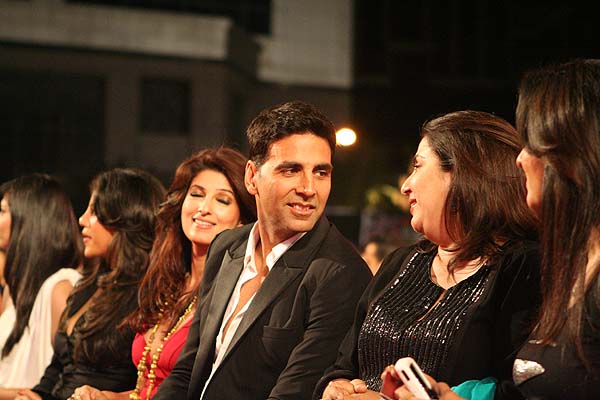 Riteish Deshmukh: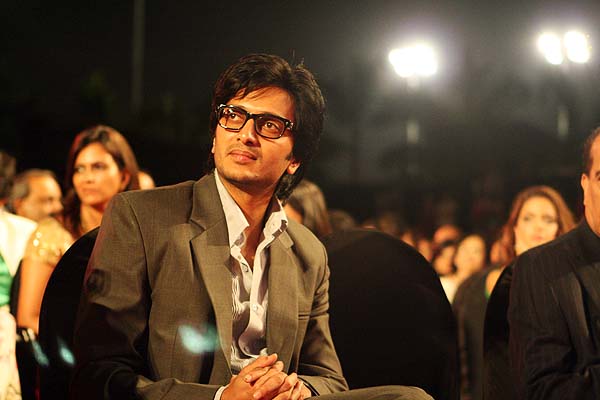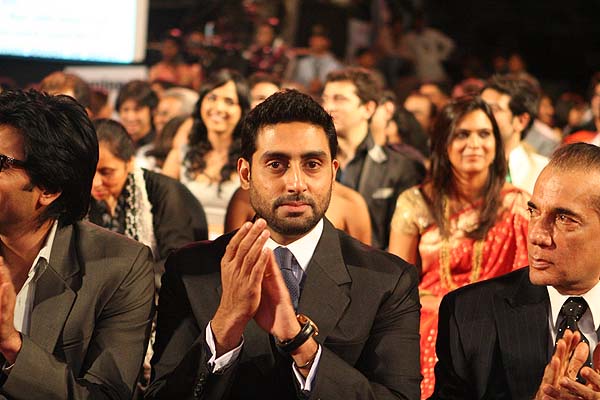 Curious to know who this is: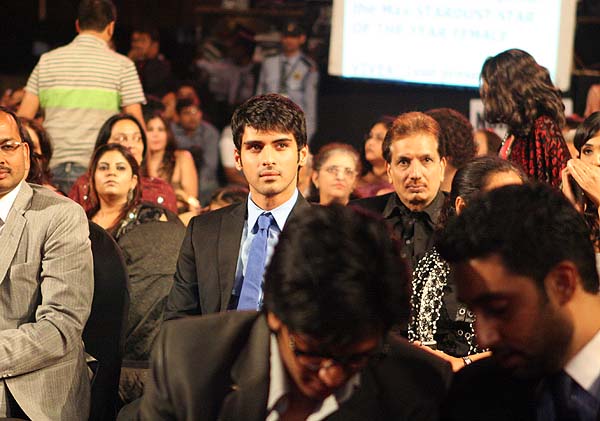 He looks so familiar but I can't place a name..
[Edit – I was just informed he is Sammir Dattani.]
Amitabh and Farah Khan: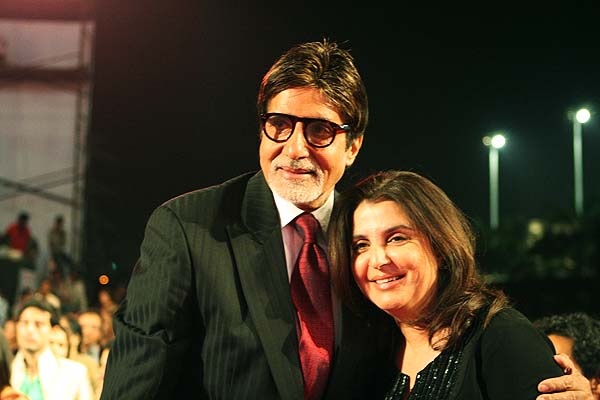 Kunal Kapoor, Ritesh Deshmukh and Abhishek: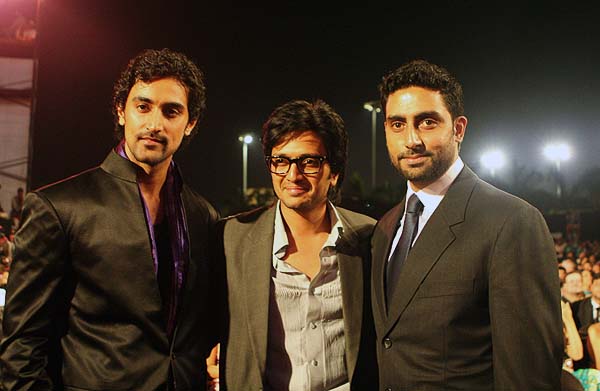 Shahid Kapoor: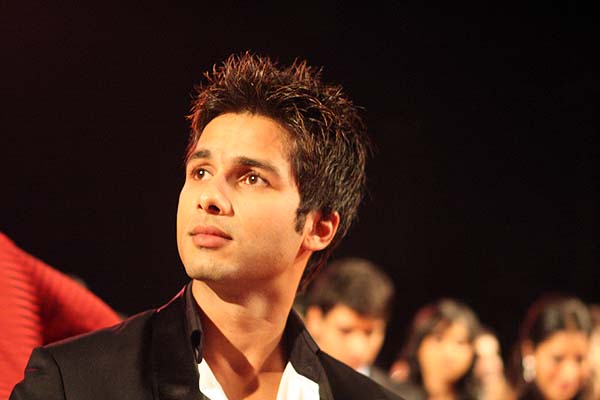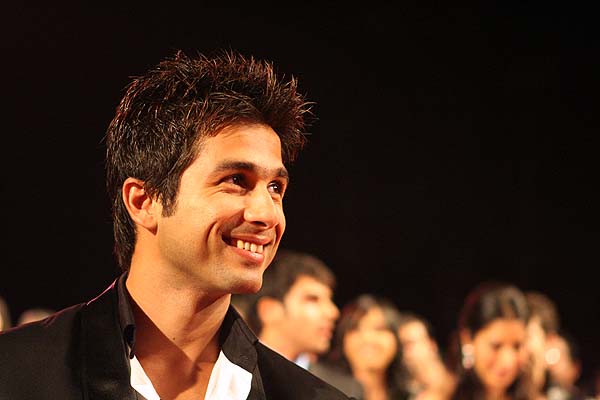 If you want to know who won what, you'll have to Google it, or wait until it's aired on TV ; ) Rekha won an award which was presented by Nari Hira (MD of Stardust Magazine) and Karan Johar: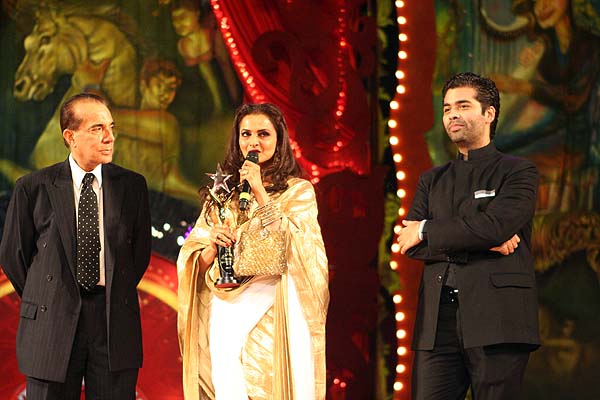 Shatrughan Sinha: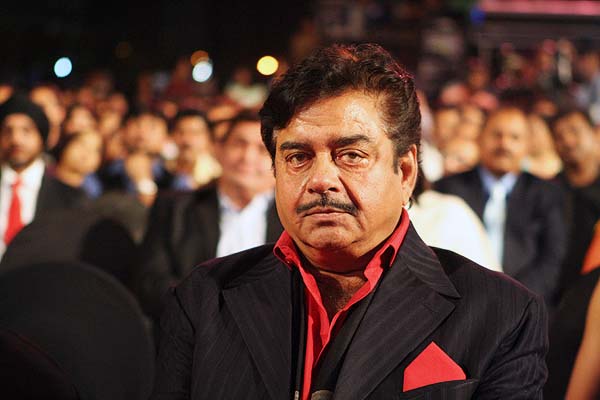 I took so many more pictures of actors and directors but I don't actually know who they are (this isn't really my scene as you might have gathered!), so I haven't posted them. This blog actually turned out a lot bigger than I thought!
It was a fun experience and a big hello to Sunena, Ganesh and Bipin – 3 very lovely and talented people.
(All images taken with 24-70mm f2.8 without flash, hence somewhat yellow tinge!)