My last images from Jerusalem.  This is half of Jaffa Gate on the right at sunset: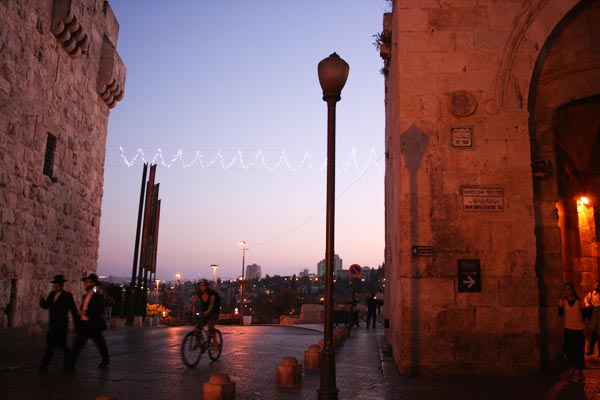 I love the combination of these colours..
Walking around at night and randomly stumbled across the Church of the Holy Sepulchre.  That's the thing about Jerusalem.. you can literally take a stroll around the cobbled alleyways of the Old City and simply stumble into churches and tombs that appear from seemingly nowhere.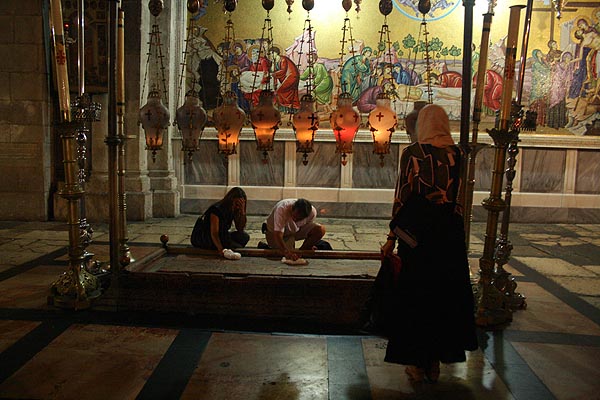 This church is where Jesus is said to have died, so you can imagine just how significant this place is to Christians.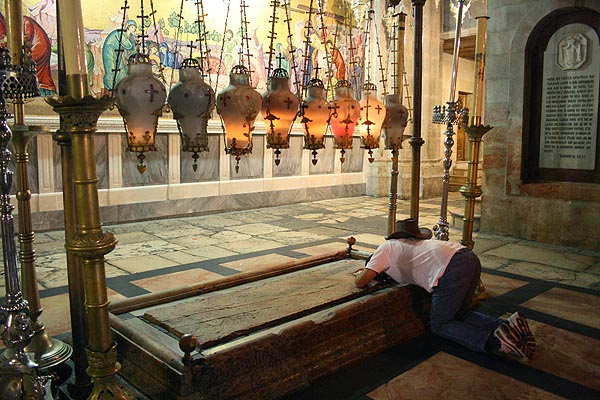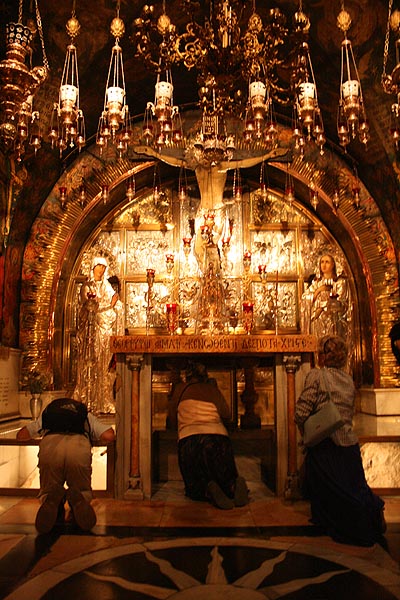 I think I could have edited the above a bit to get rid of the saturated colours, but nevermind!
These images don't reflect how large this place is – compared to many of the humble churches in Jerusalem, it's spacious and has lots of stairs leading up and down various cave-like rooms.  Definitely interesting to see.
The next morning we went to the Central Bus Station in Jerusalem to catch a coach to the Dead Sea – yay.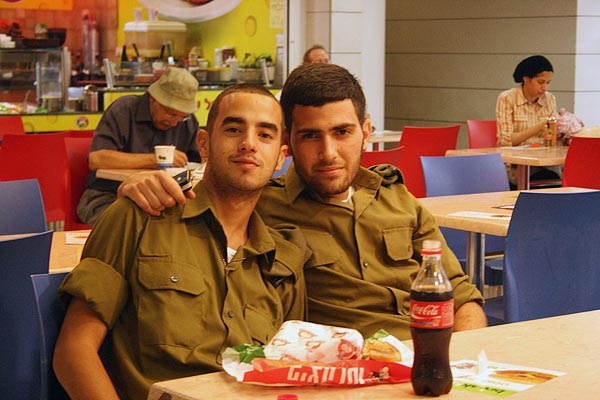 These soldiers asked me in Hebrew to take their picture.  Even though I didn't have a clue what they said, I just instinctively raised my camera and they posed. I guess I'm psychic!
En route to the Dead Sea, the lowest point on Earth!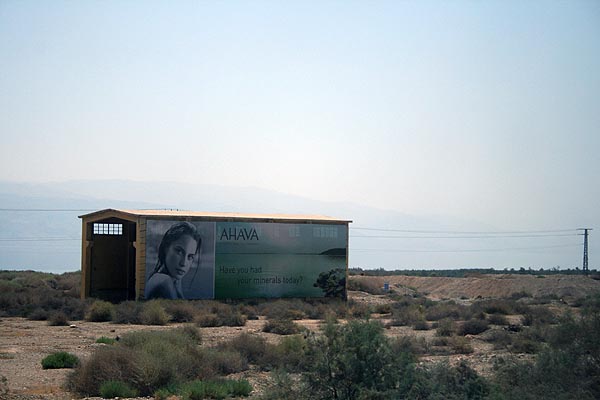 Even in the middle of nowhere, you can't escape advertising.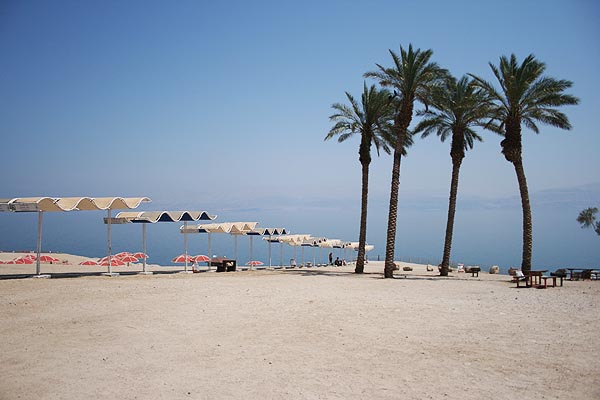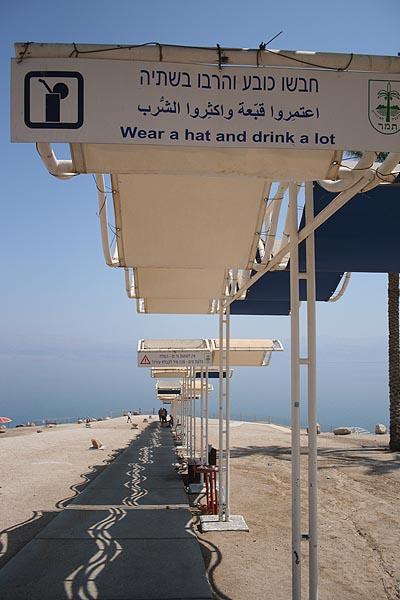 Even though the Dead Sea is only about an hour away from Jerusalem, you descend to 400m below sea level and the temperature shoots up to 40C.  Hot is an understatement.
You can see the hills in Jordan: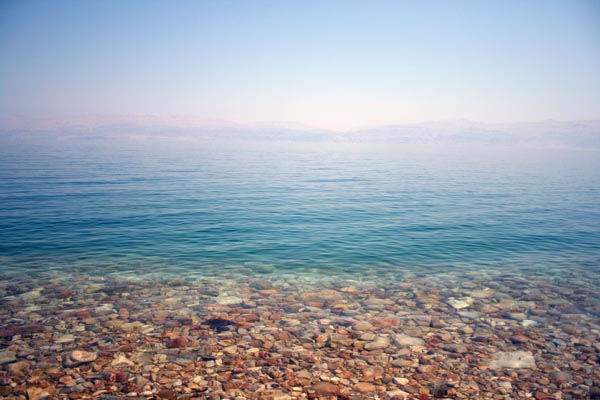 The water is a lovely temperature but VERY salty. You might remember from my blog on the Dead Sea last year.. even getting the water up your nose will burn, let alone in your eyes.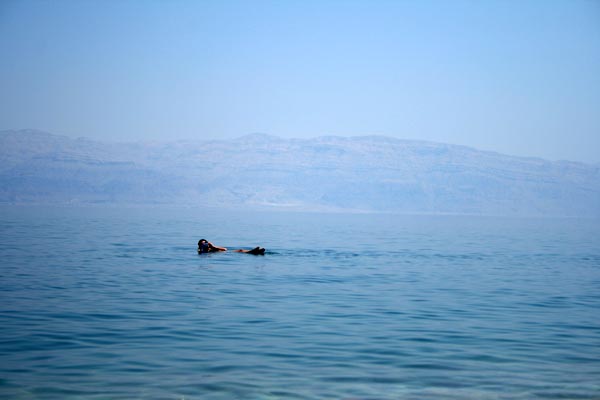 I took a waterproof disposable camera in with me – pics in the next blog : )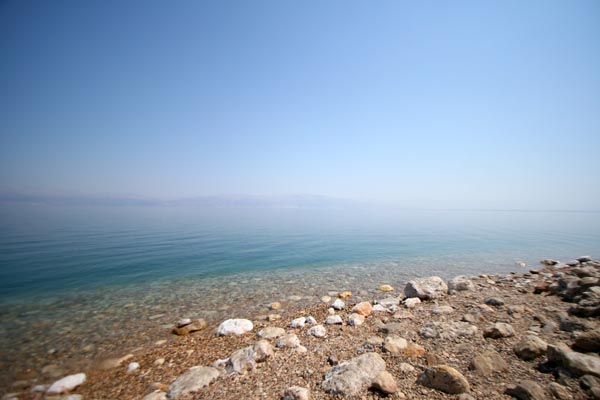 Wide angle = great for self portraits!
Walked barefoot with Nynke (from the Netherlands who is in Israel on a placement from uni) on rocks for aaages in search of some mud – eventually found it!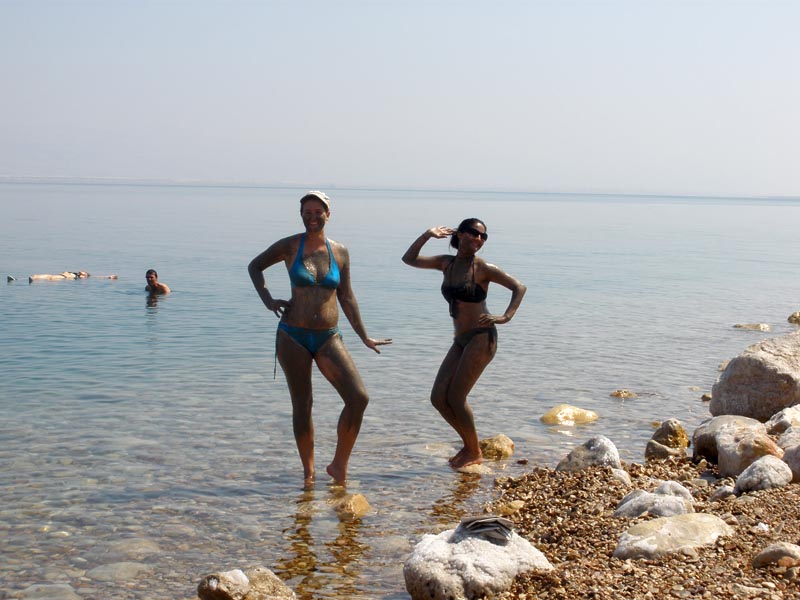 The Dead Sea has the kind of climate that really isn't ideal to stay in for very long, so after a couple of hours we headed back.  My body/skin really couldn't take much more of the intense sunshine and heat.  Apparently you can't burn easily as the atmosphere here is so low, but I can now confirm that isn't true! I wanted to see if Michael Netzer, the Batman illustrator I met last year, was still living near here, but the heat got the better of me.
Sadly, as I mentioned last year, the water here is retreating at a dangerous level so something has to be done fast to preserve this area..
On the way back to Jerusalem.. bedouin communities along the roadside.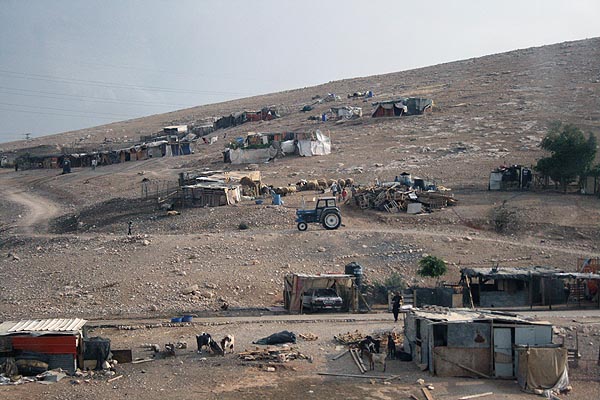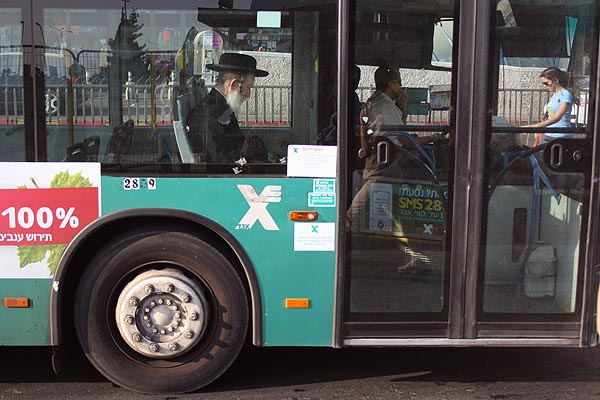 Back in Jerusalem I got talking to an American grandmother who moved to Jerusalem to be with her grandkids.  She was explaining how life here was so different but she loves it.  I don't know why but I was amused by the Israeli flag on her crocs: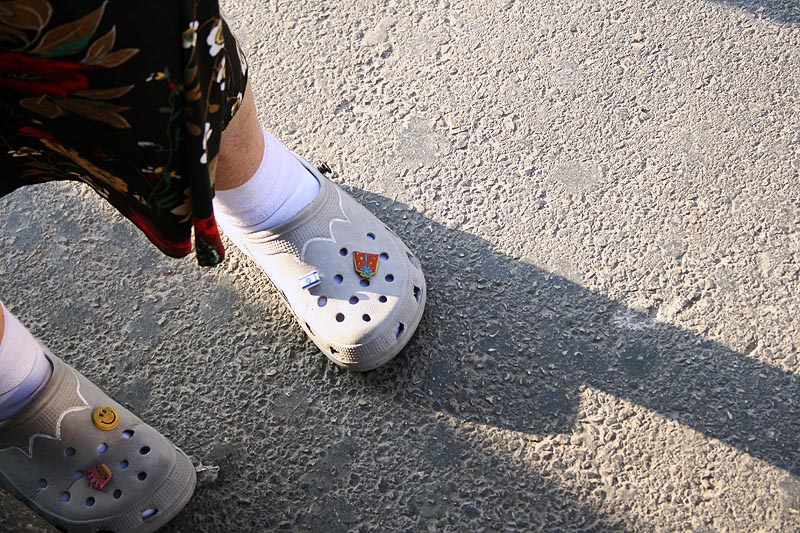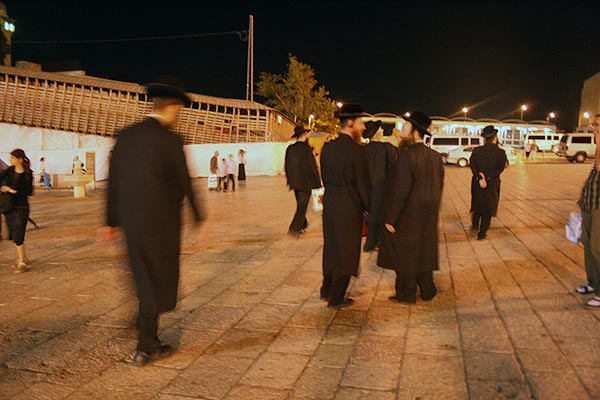 The Western Wall by night is lovely.  It's open 24 hours and it was nice to walk around it when the temperature is much cooler.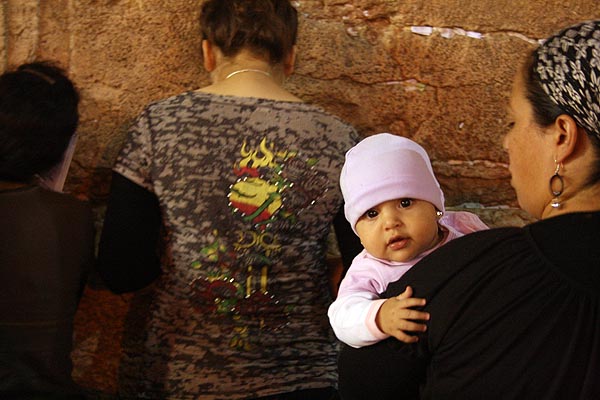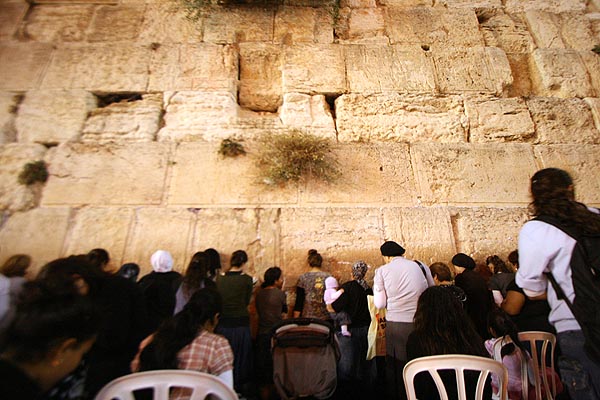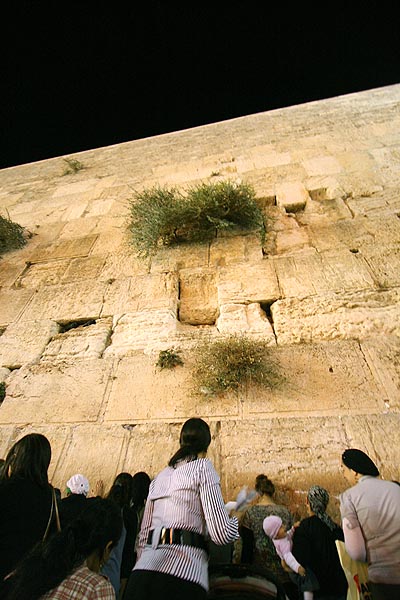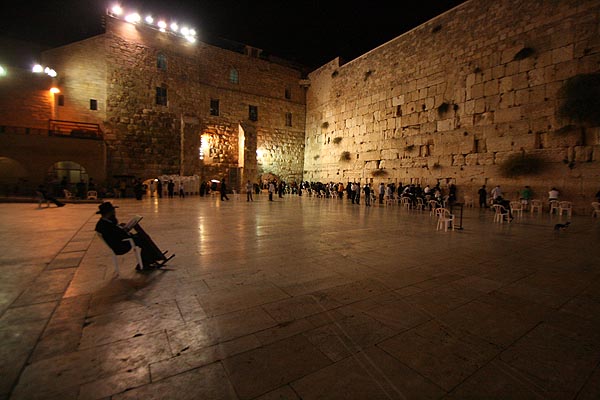 A man being questioned by security: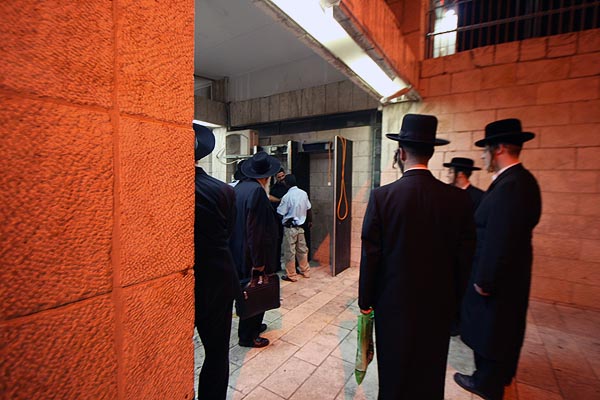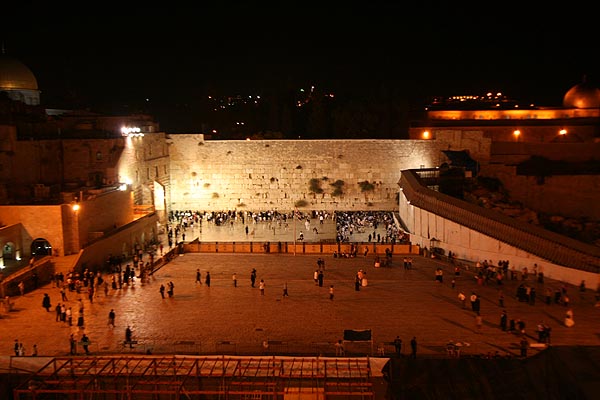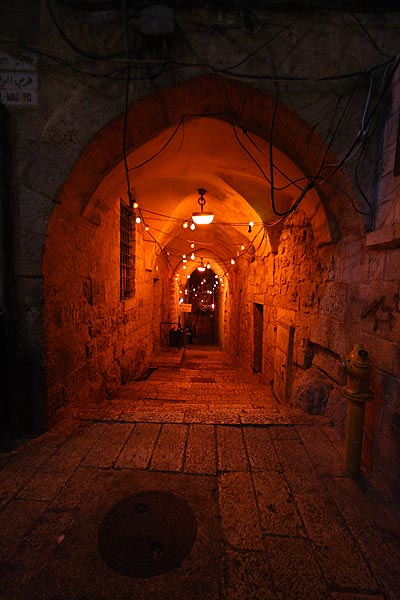 My lens wasn't fast enough to really capture these kids playing with toy guns: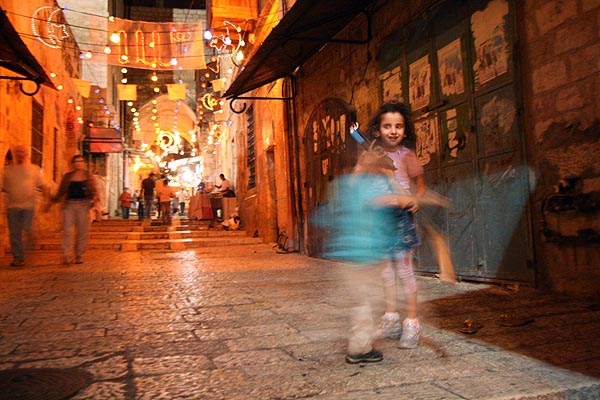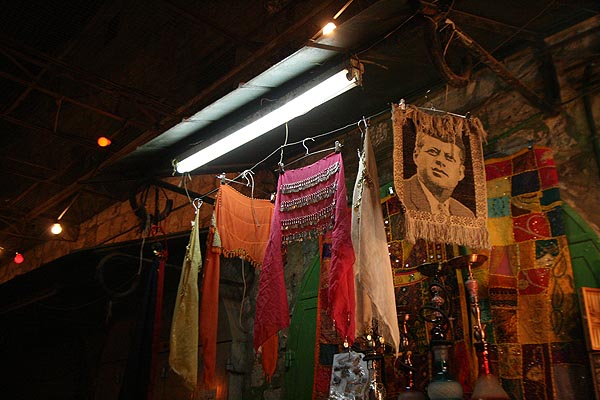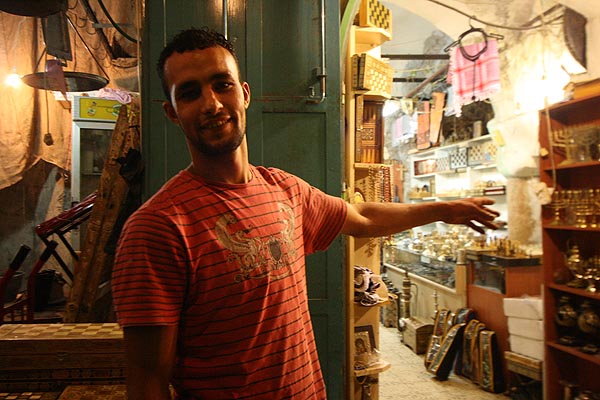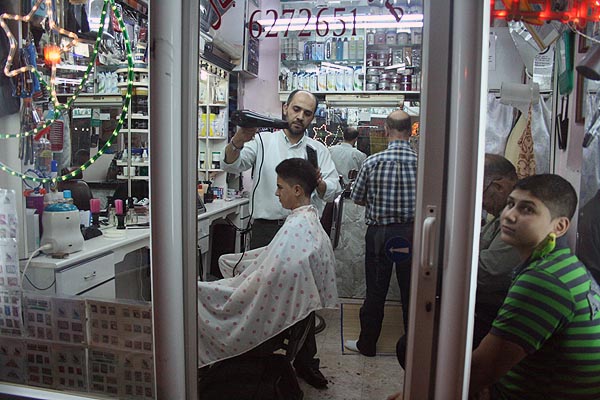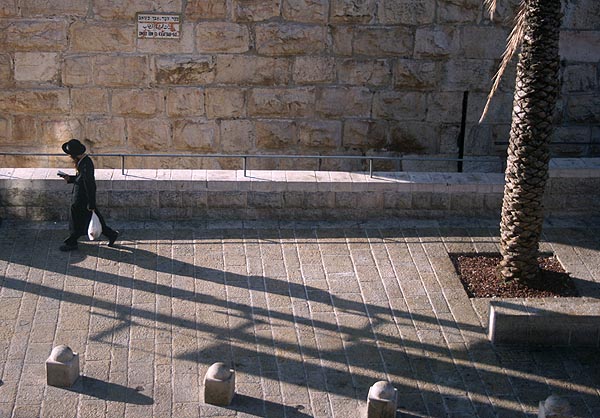 This is where the Last Supper supposedly took place: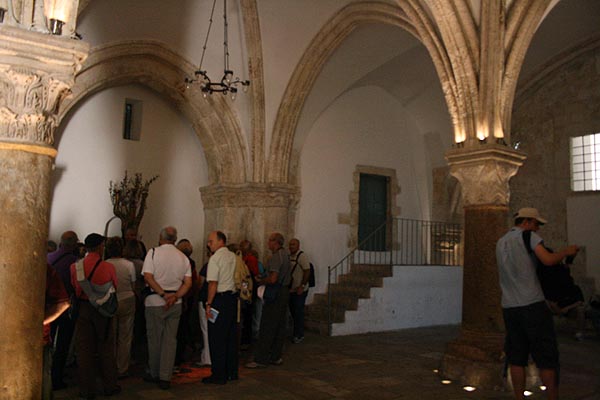 Lots of tourists = annoying.  I wasn't overly fussed about taking pictures of some of these places but I kind of felt obliged – after all, for many, these places are so important to their way of life that I almost felt I had to do those people a service and capture the places that make up their fundamental beliefs..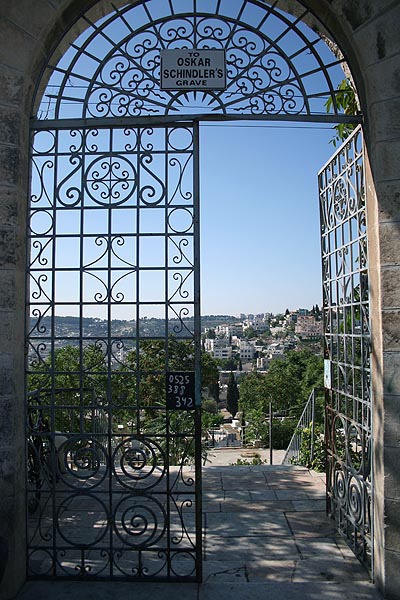 Mount Zion, where Oskar Schindler (made famous after the movie Schindler's List) is buried.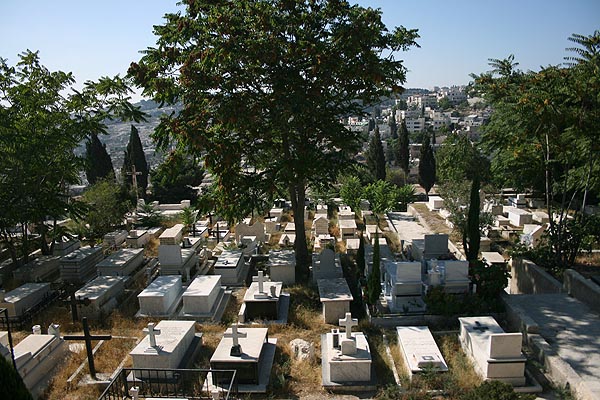 The cemetery was completely deserted apart from this boy who guided us to Schindler's tomb: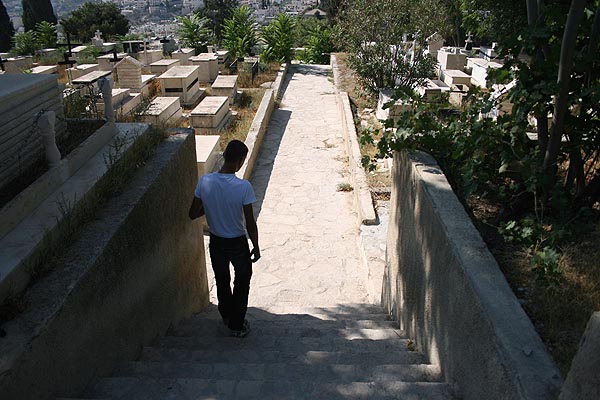 I guessed from afar which grave it was, by the amount of rocks on it. No other grave had as many.. (In the Jewish tradition, rocks are placed on graves as a sign of respect, kind of how flowers are put on graves.)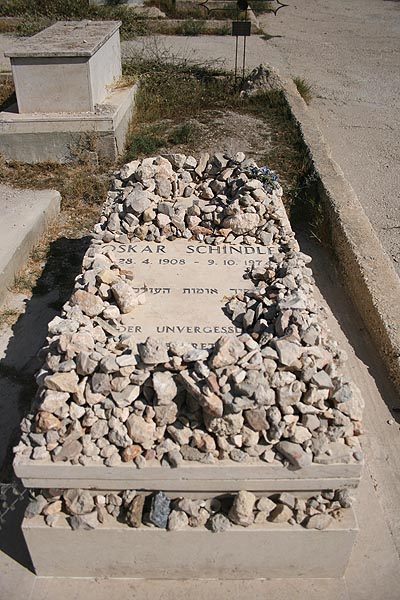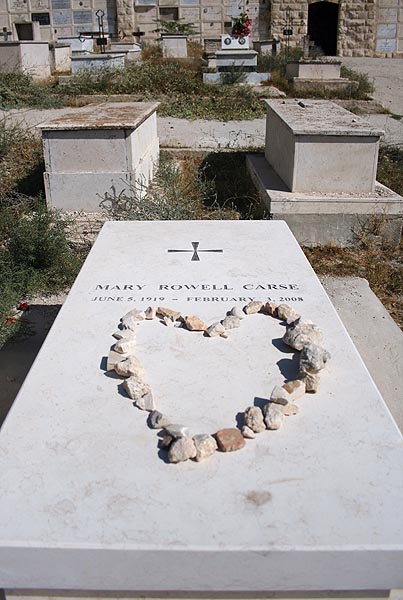 This was one of the more 'significant' places to me, because it's where someone is ACTUALLY buried.  All the other places including Bethlehem are simply where people speculate so and so was born/lived/died.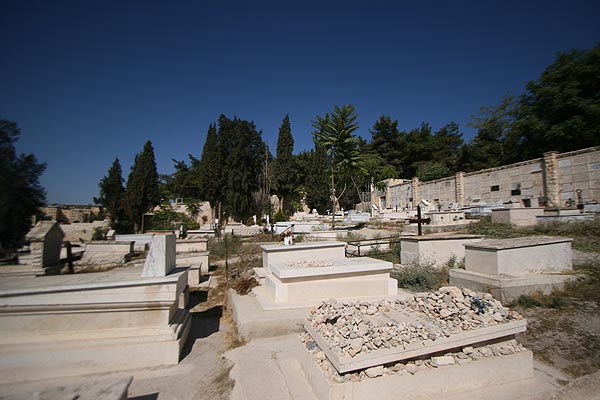 We then went to the Mount of Olives which has great views of Jerusalem.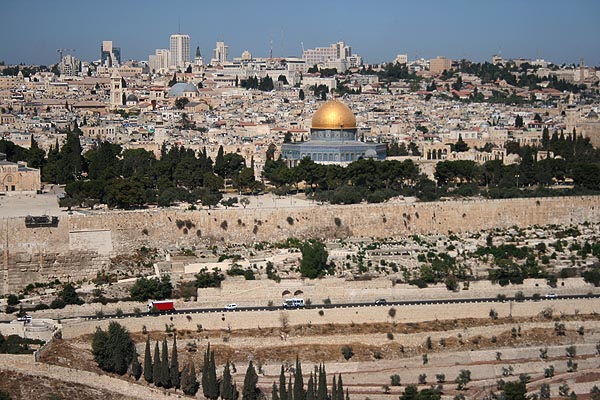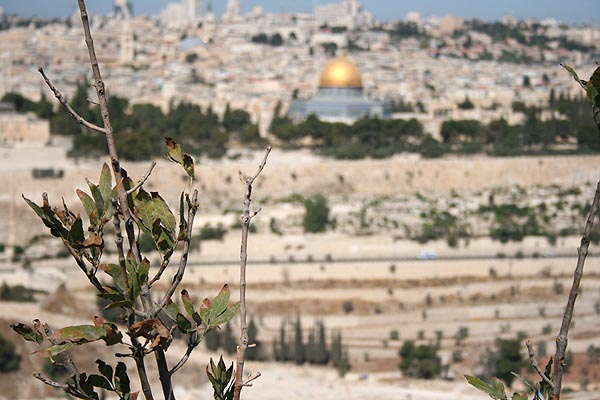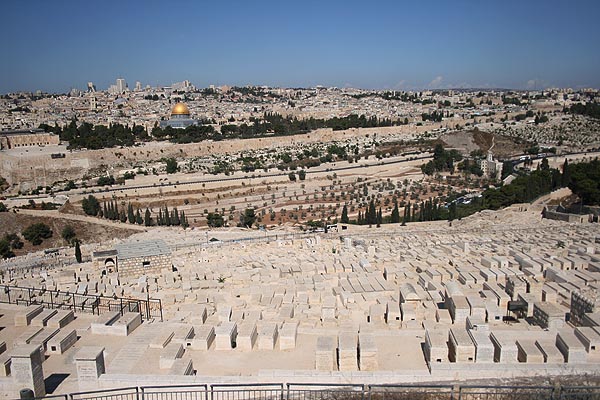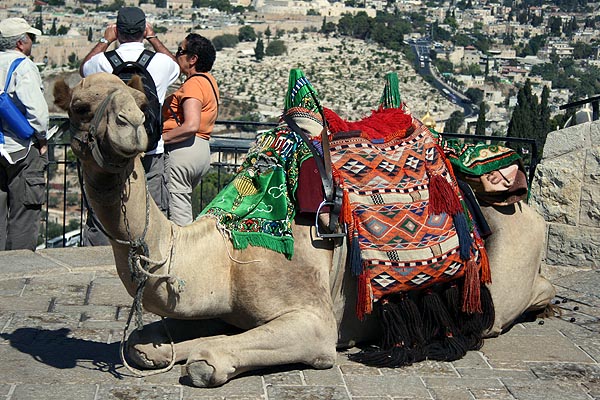 Some of these Jewish graves are 2000 years old..crazy.  Some Jews believe this place to be extremely sacred, and being buried there will take you straight to heaven..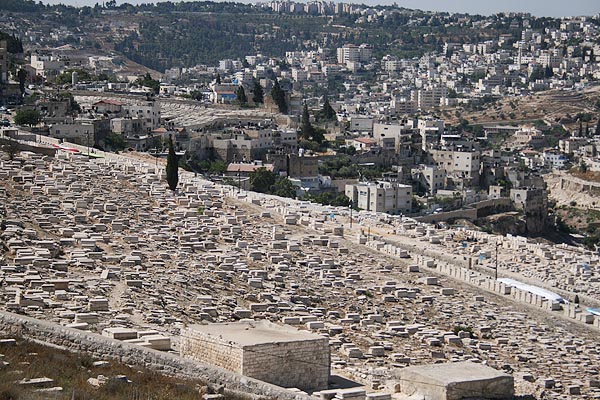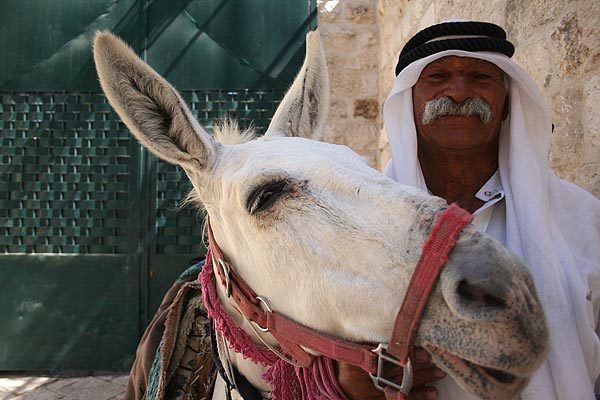 The Garden of Gethsemane: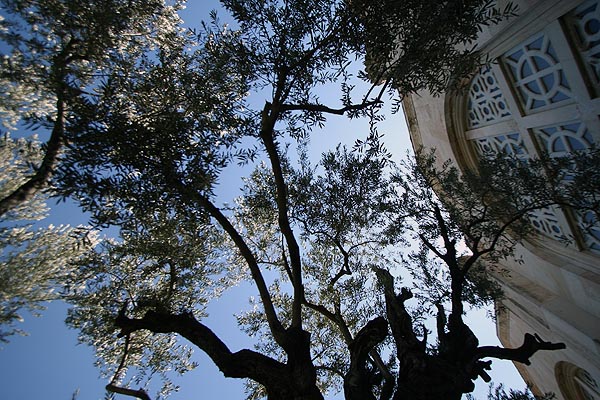 This is where Jesus and his disciples are thought to have prayed before Jesus' crucifixion and this was the spot where he apparently weeped: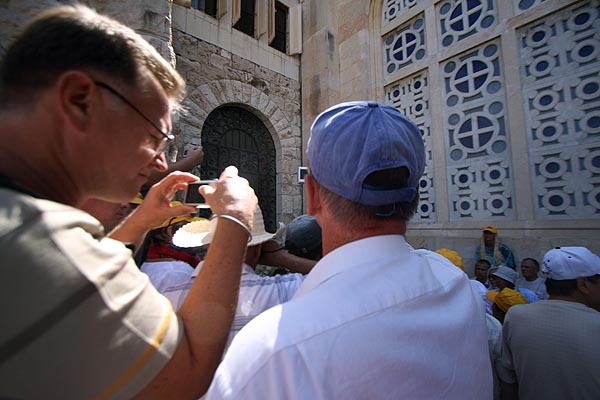 And without the tourists in the way..!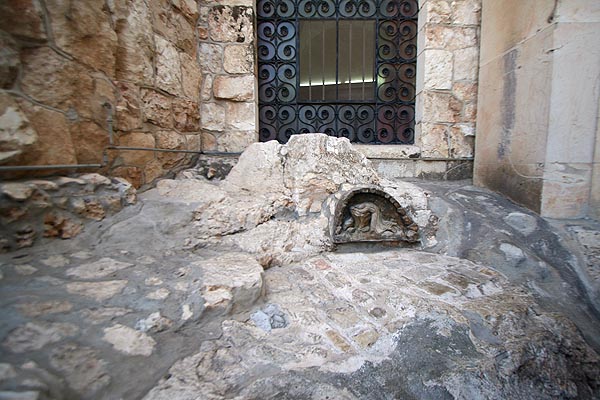 There were signs saying not to pick the olive tree leaves and some men were selling separate leaves claiming they were from the Garden itself.  We didn't believe they were, so this man who worked in the Garden jumped over the fence and plucked a few off :o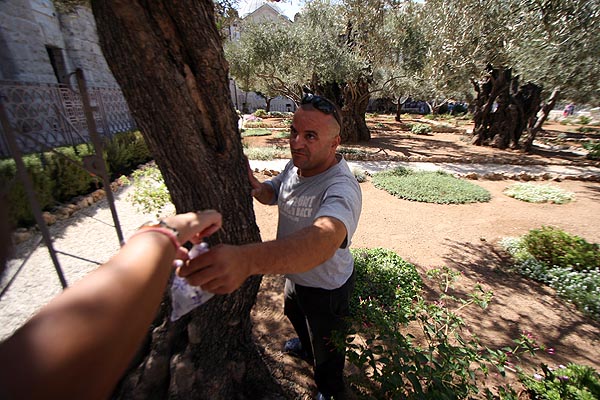 Church of All Nations: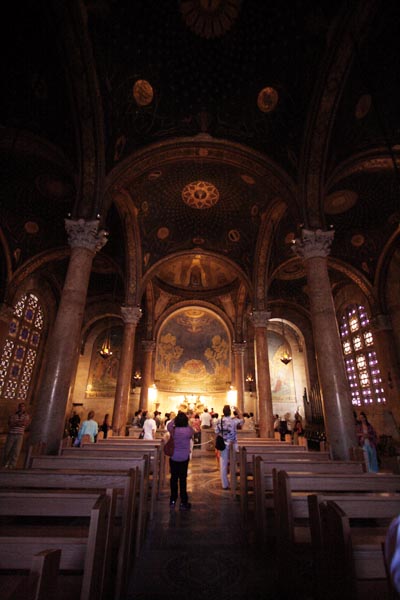 This is one of the more grand churches – probably the biggest and most flamboyant of the churches in Jerusalem.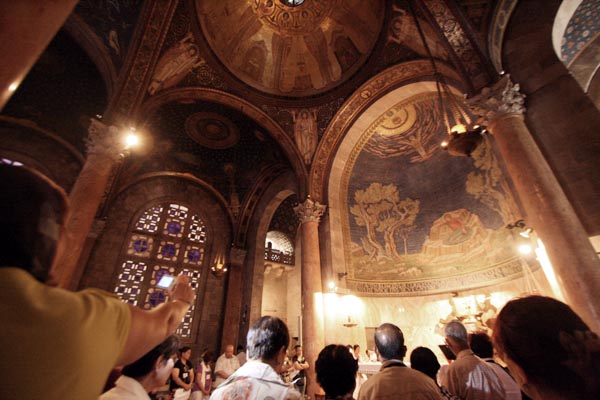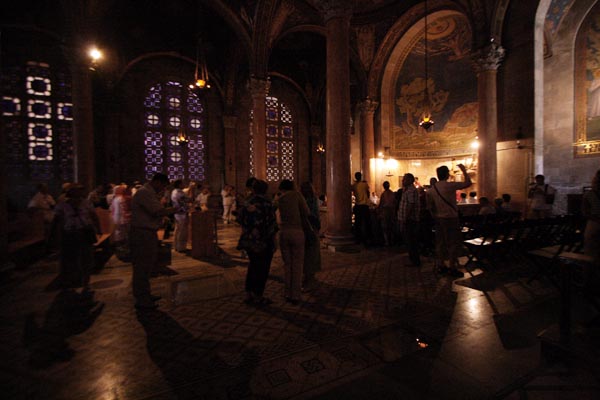 I wonder how many non-Christians visit these sights.. everyone else seemed to be part of pilgrim tour groups. Hm.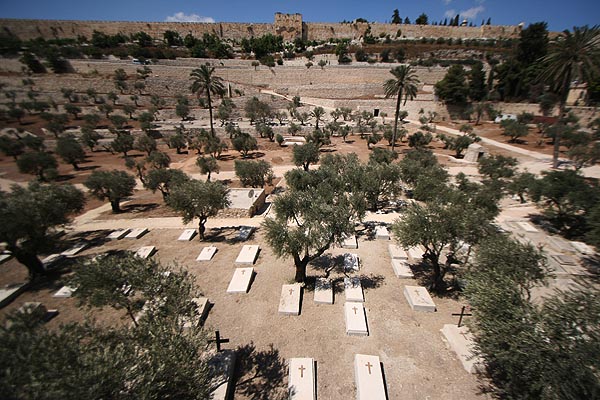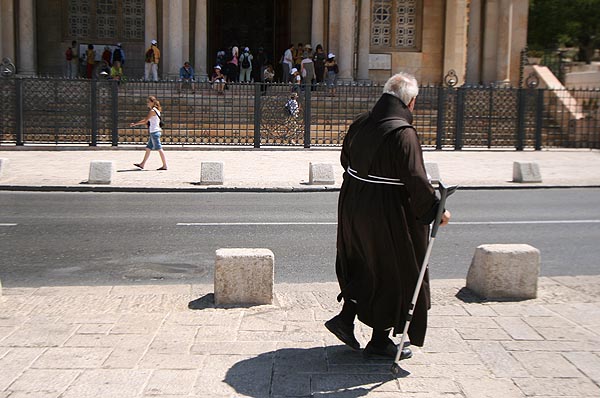 Back in the Old City: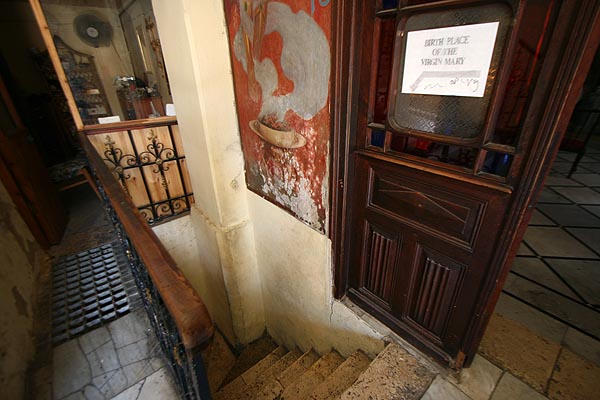 "Birth Place of the Virgin Mary".  Another place we randomly stumbled across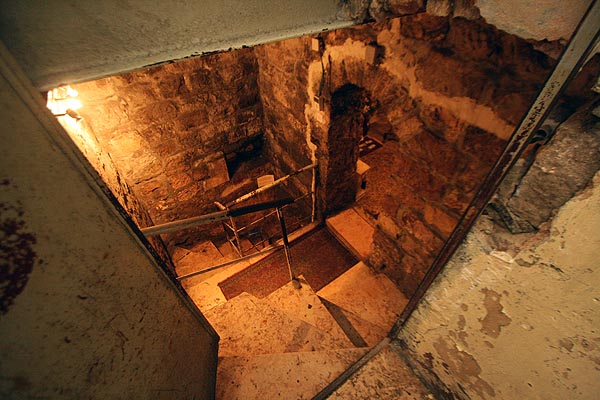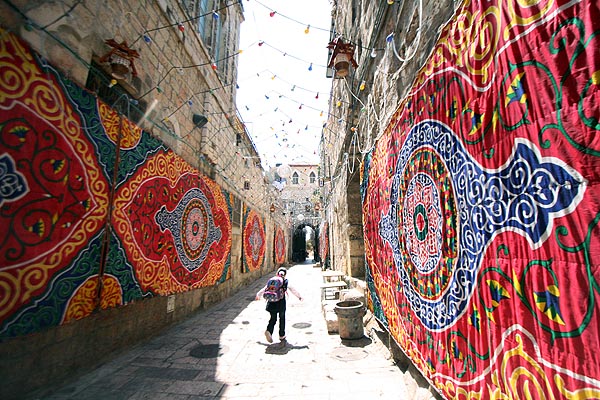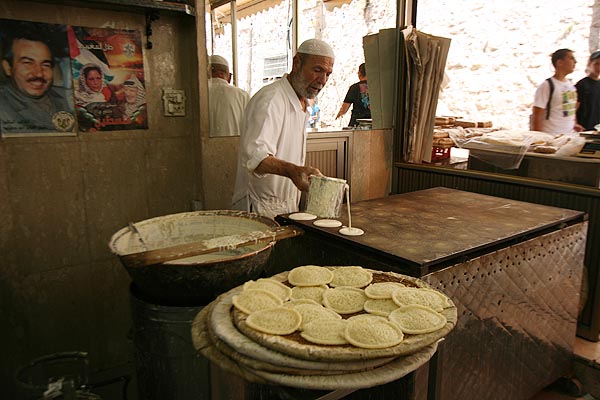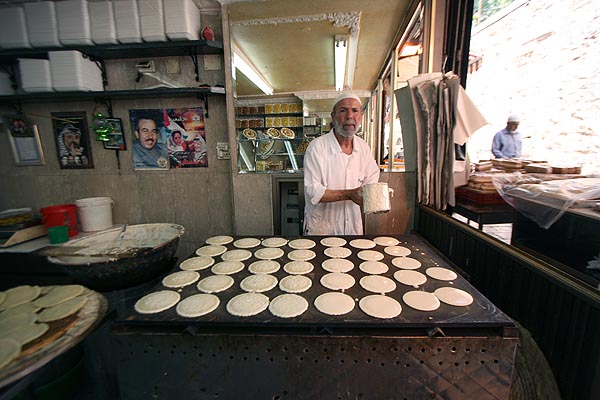 Shops like this one were preparing backlava (Middle Eastern sweets) before the Muslim fast is broken for the day.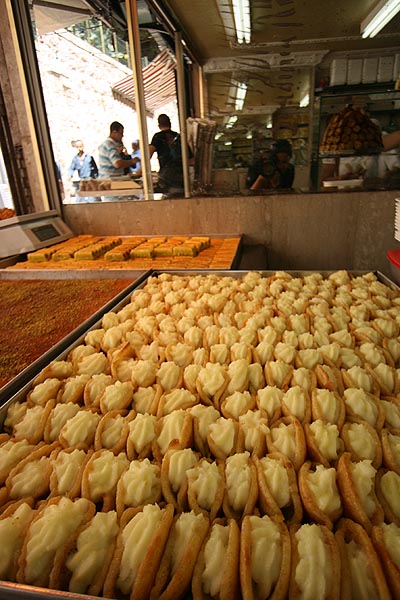 This stuff is sooo delicious.  In fact, I couldn't wait until leaving the shop to eat, so I was stuffing my face without thinking that everyone there was fasting.. slightly rude but that's what happens when you make amazing sweets!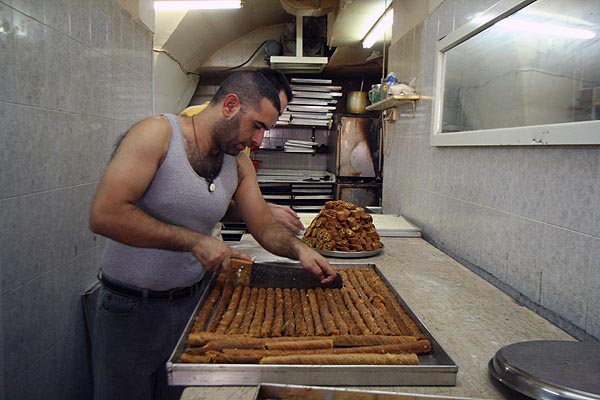 After I told them I love this stuff, they let me go in the back and see how they prepare it.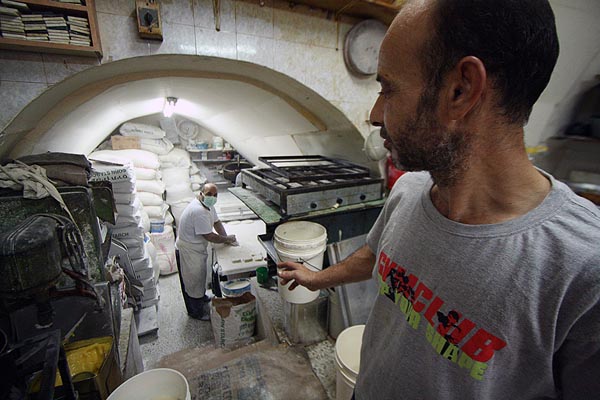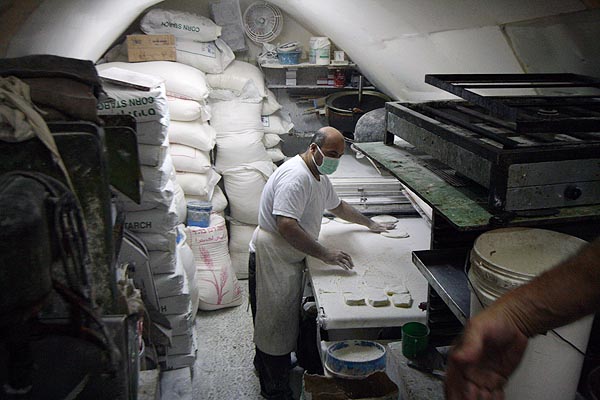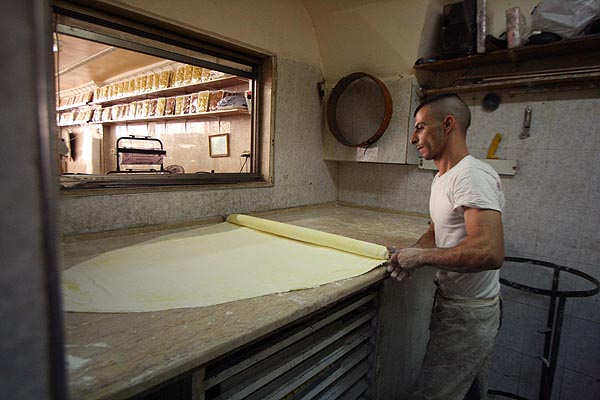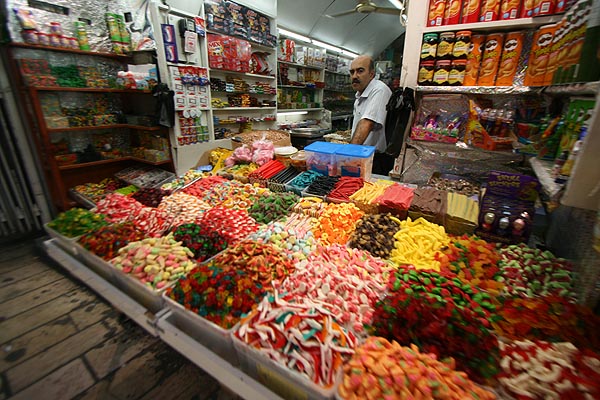 : )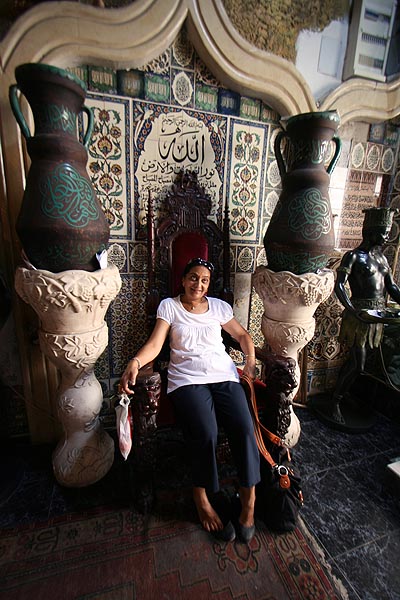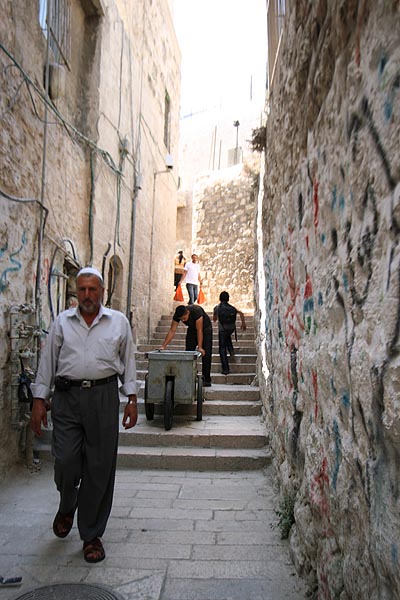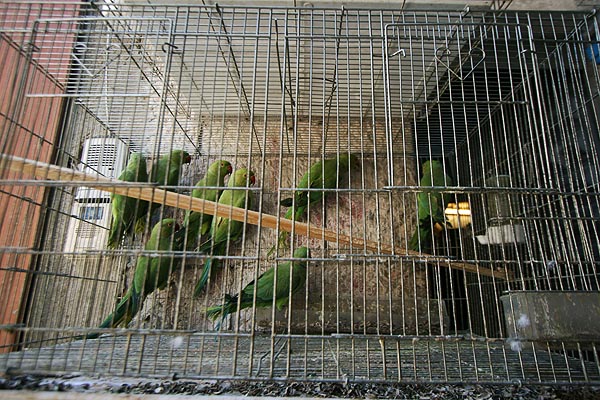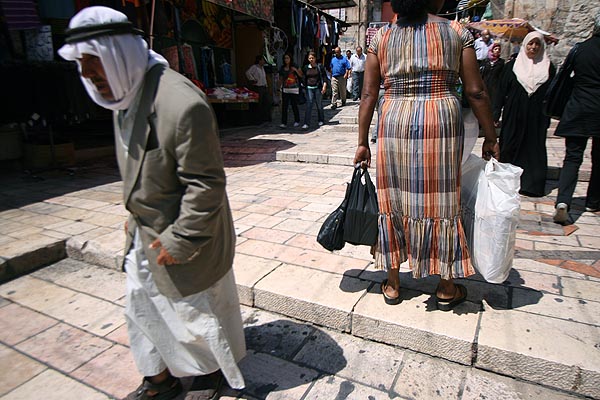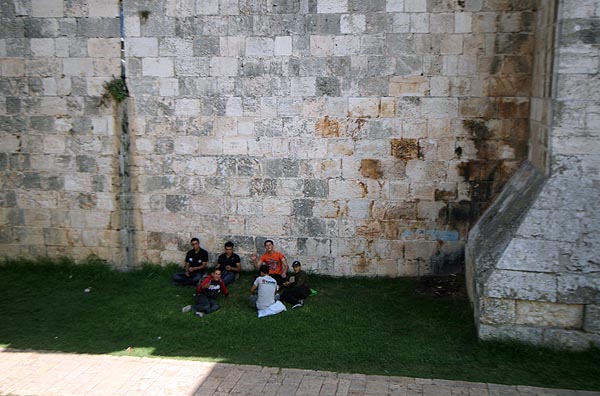 Mohammed, a very charming shopkeeper: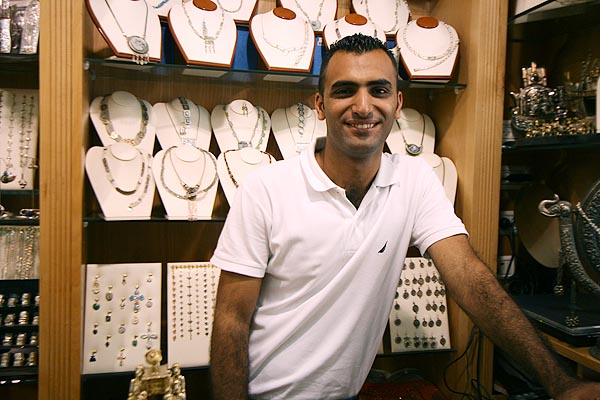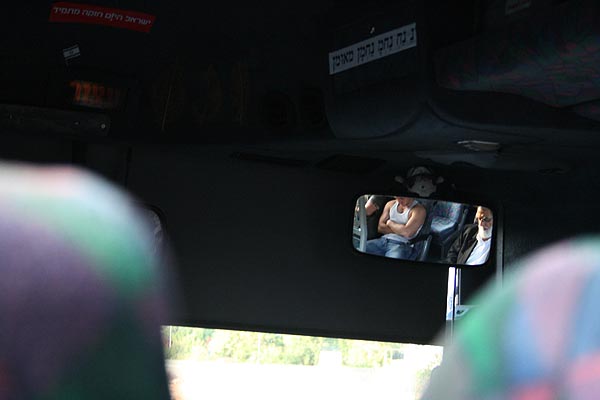 So it was back on the bus headed to Netanya to meet Ricki and her family again : )
Tel Aviv to come..! <3