Meeting of Styles Graffiti Festival, Bethnal Green/Shoreditch, London
5th June, 2009
Meeting of Styles is an international graffiti event taking place in a number of cities around the world.  The London event is being held just off Brick Lane in East London, in an area well-known for its graffiti-clad walls (as those of you who follow my blog will know!).
It started today and is featuring artists from around the globe, who are adourning the walls of Sclater Street and Bacon Street over 2 days.
If you're not interested in graffiti then look away now, although I personally think some of these are simply stunning works.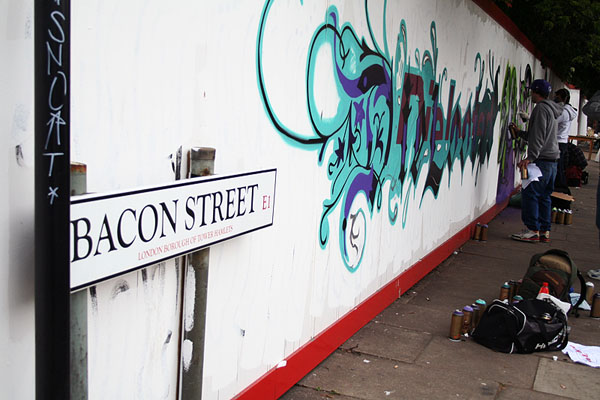 I went along during my lunch break when most of the artists had only just started.  So I went back after work and have posted before and after pictures that show the progression of the pieces.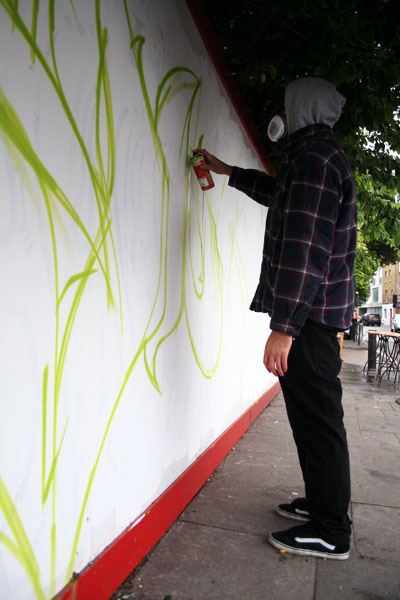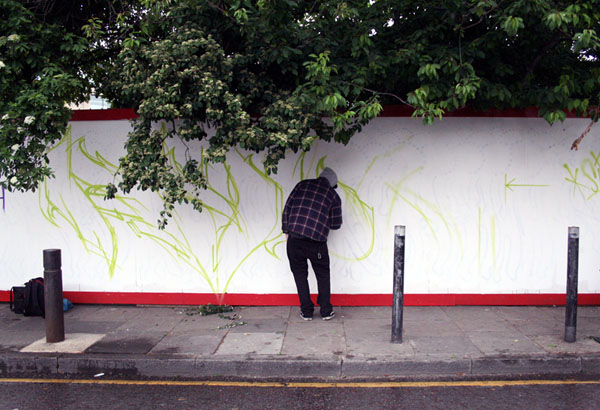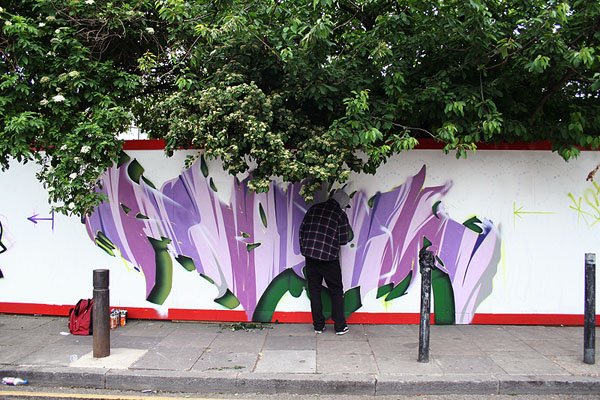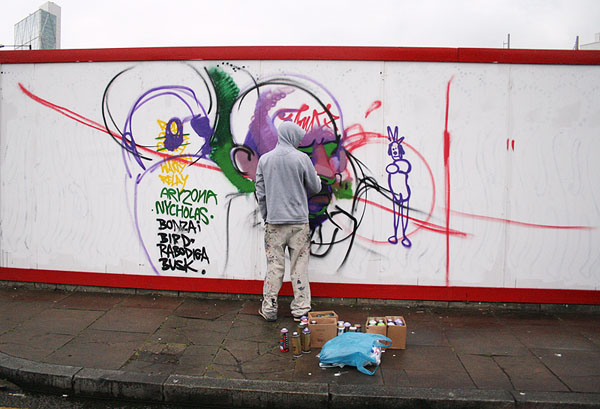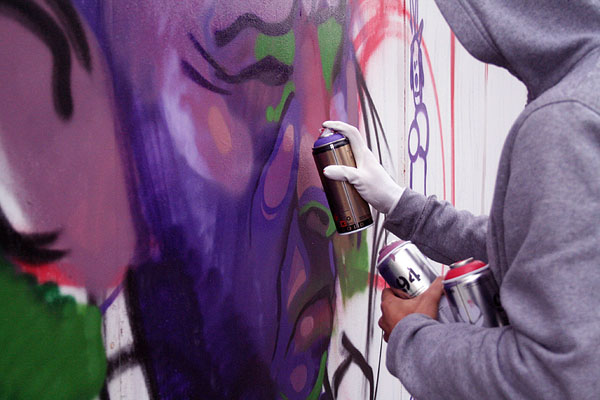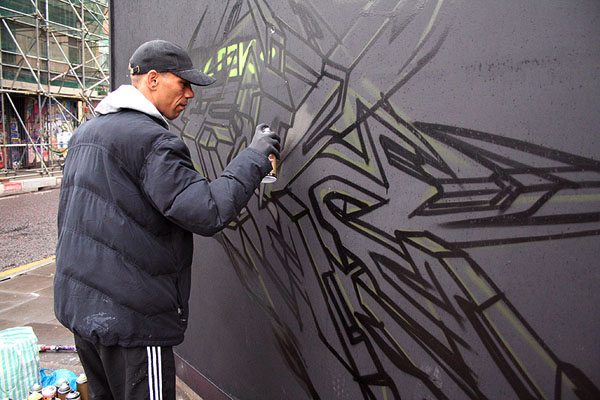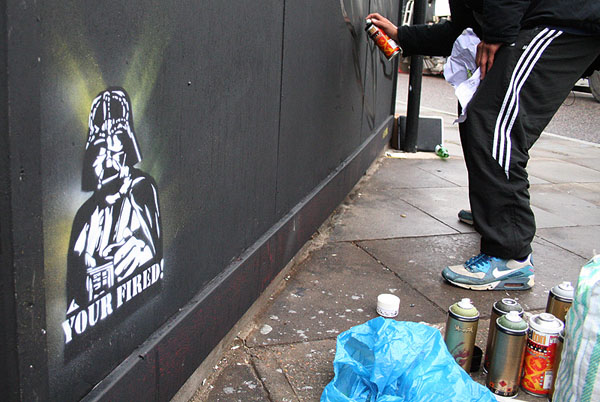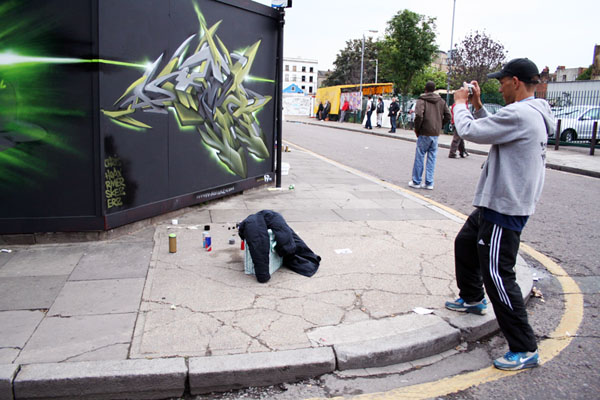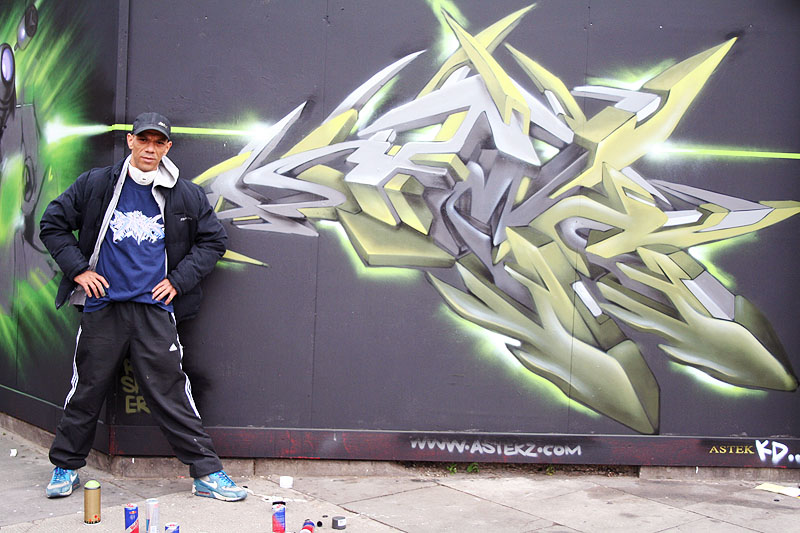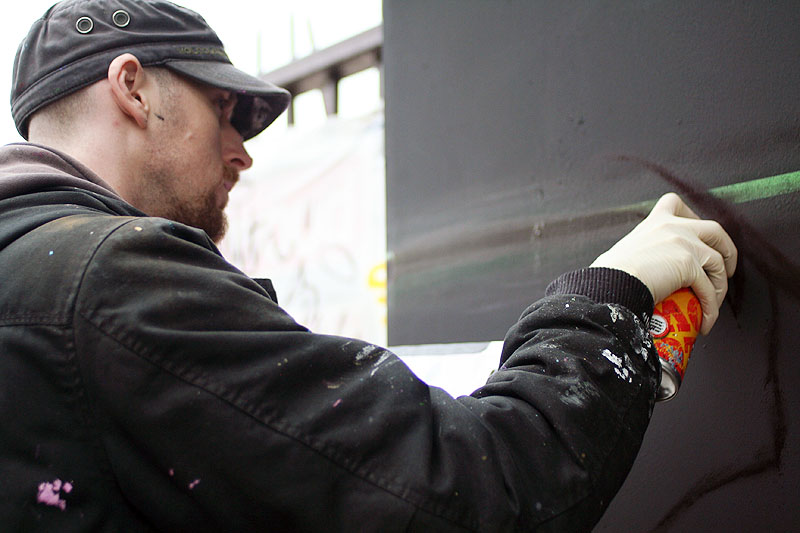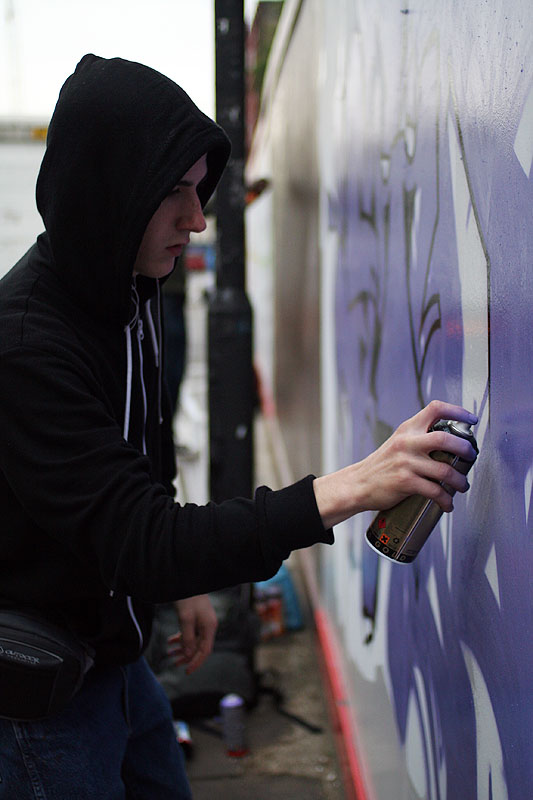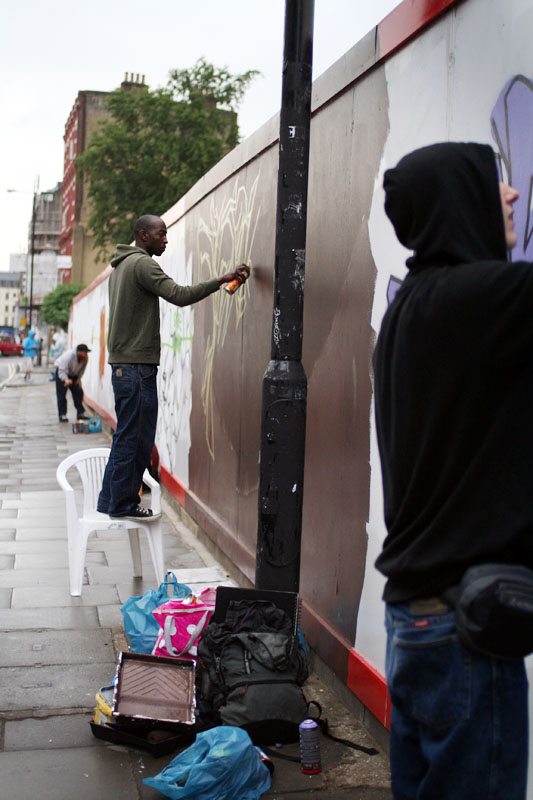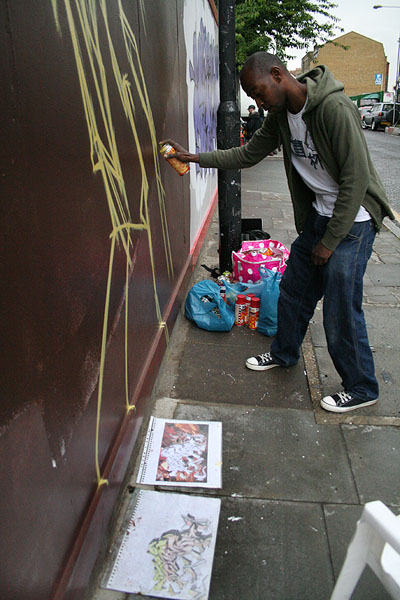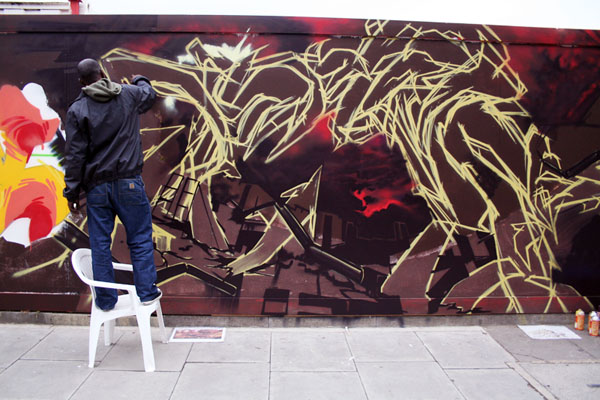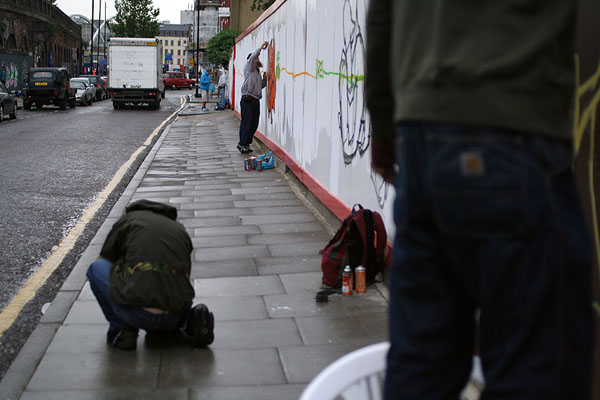 Daze: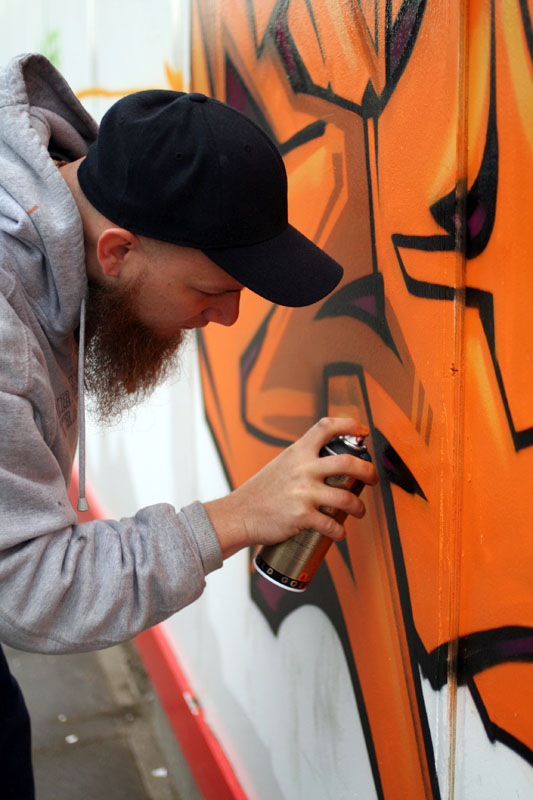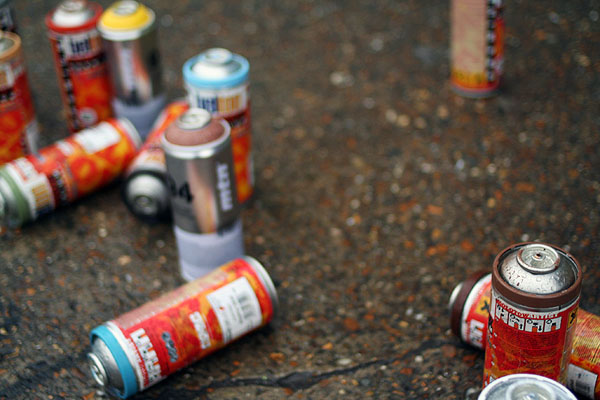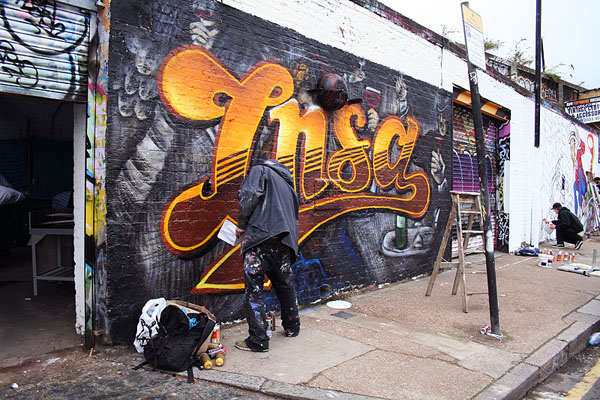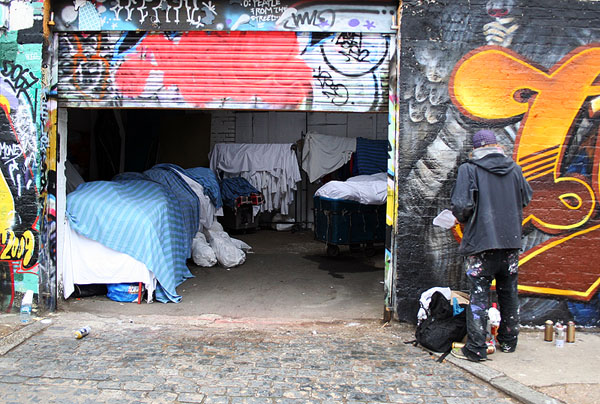 Not sure why there's a warehouse-type building full of sheets, but then this part of London really is the epitome of randomness.
Each artist had a section of the wall dedicated to them: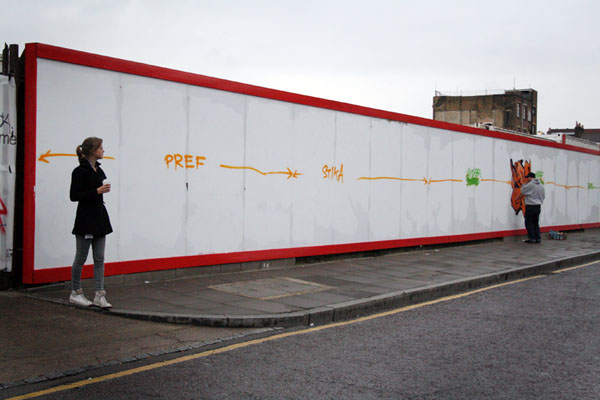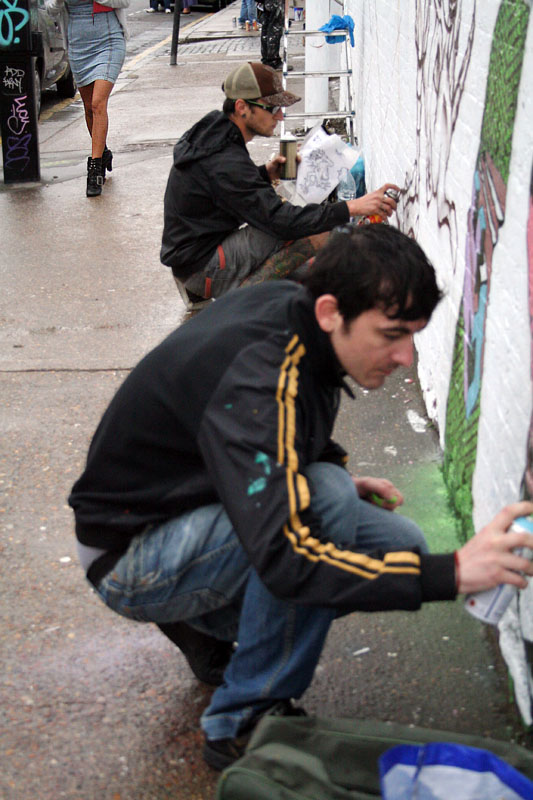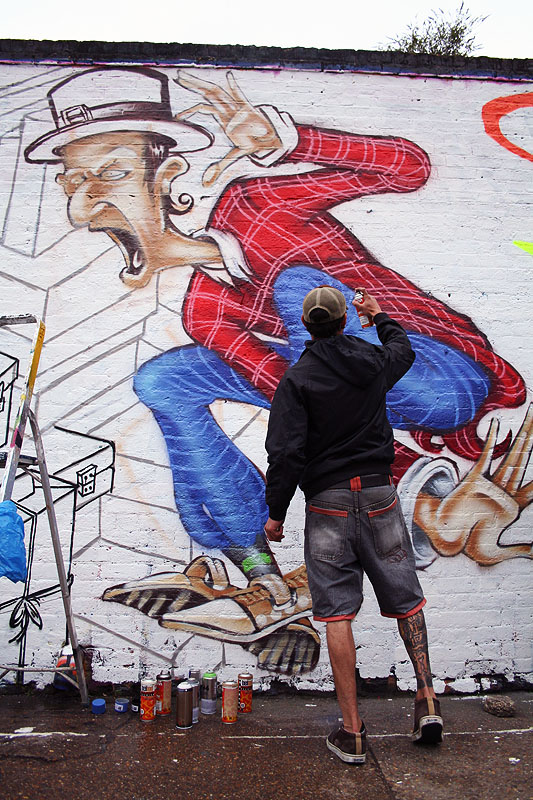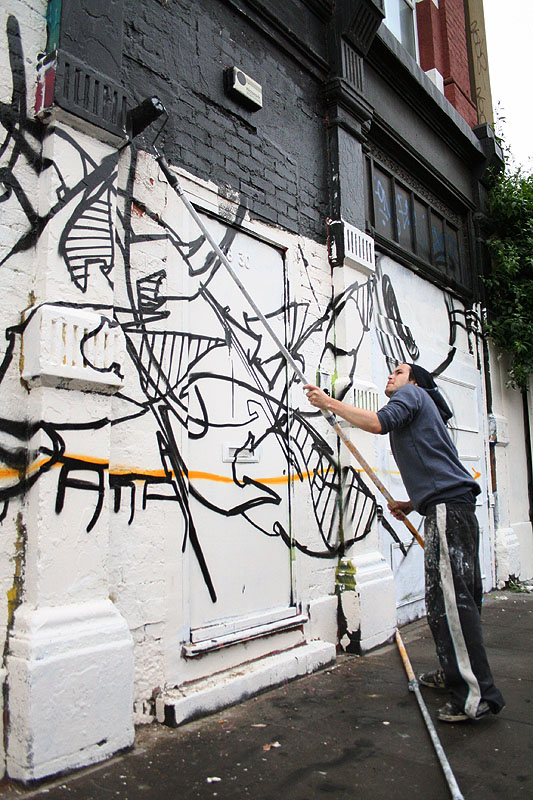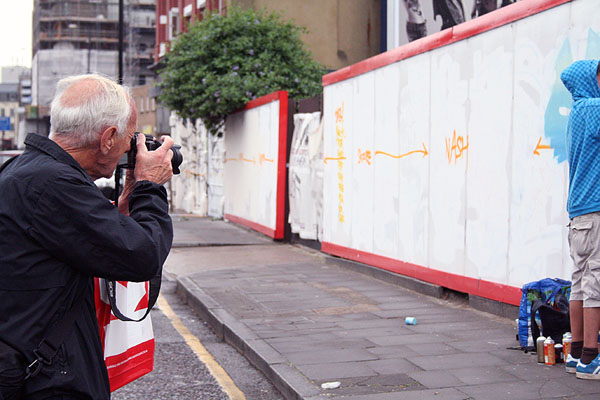 This must be the oldest man I have seen use a digital SLR – impressive! Not that I'm suggesting the elderly are incapable of using SLRs, but well, it's just not a common sight really!  I'd love to see his pictures. : )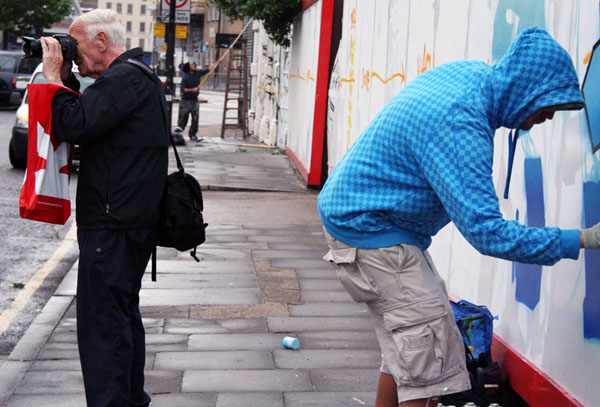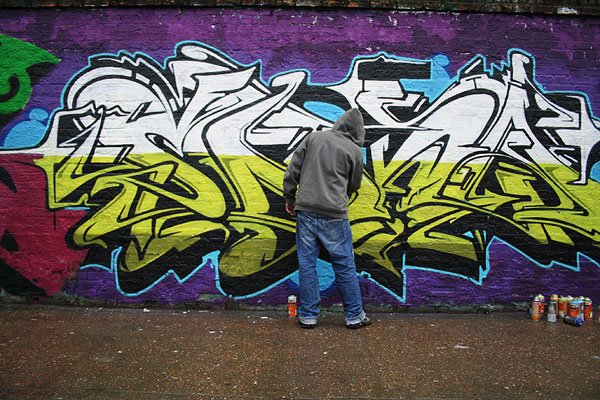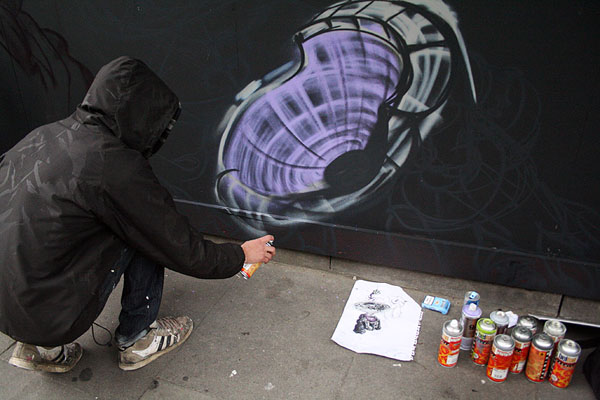 The only female artist I spotted: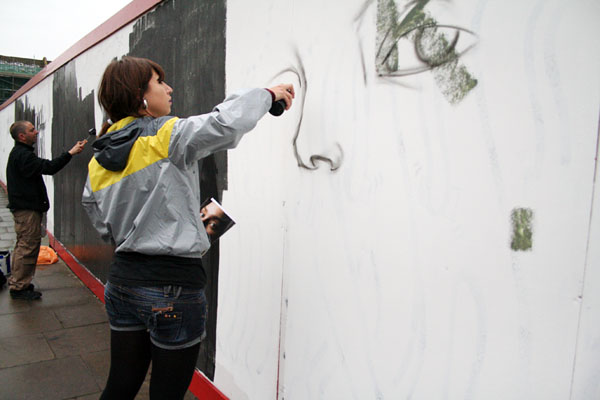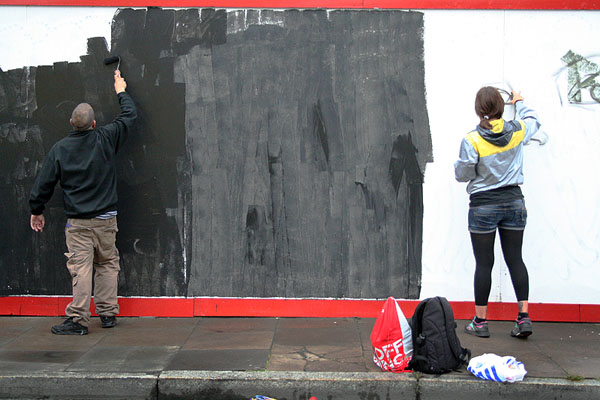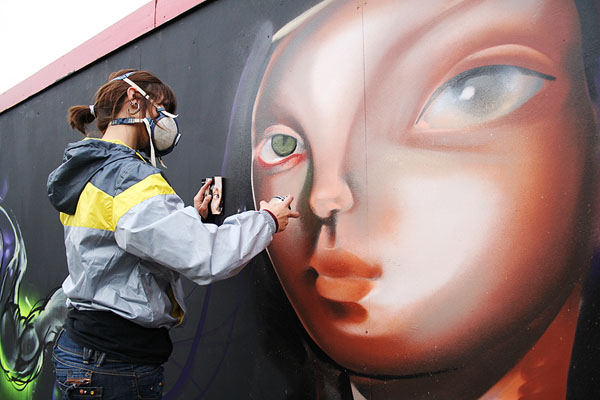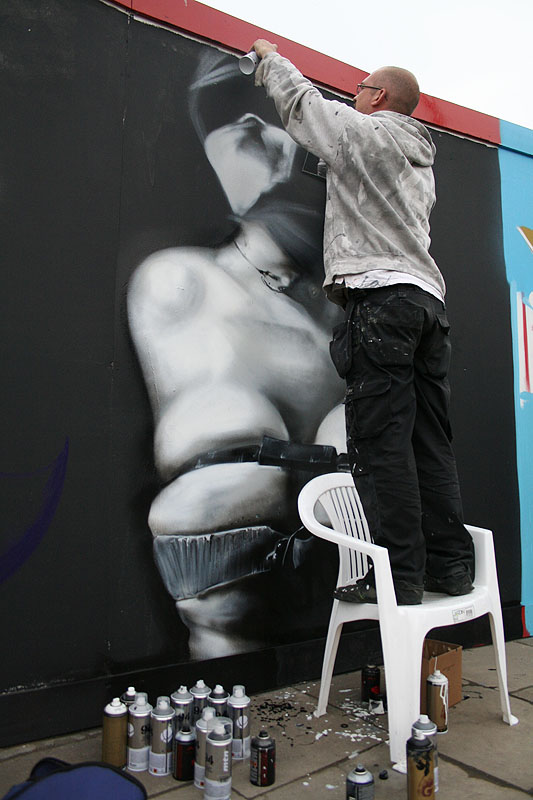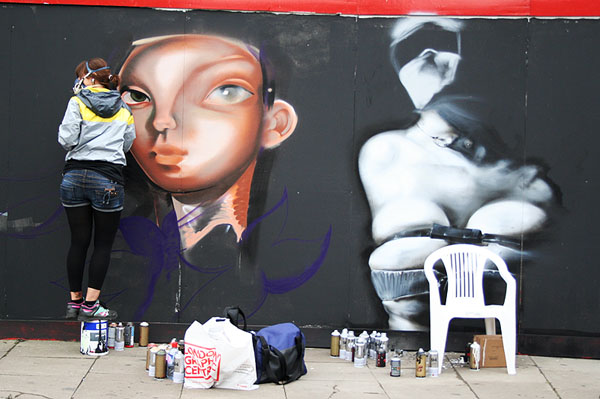 Nash and Does: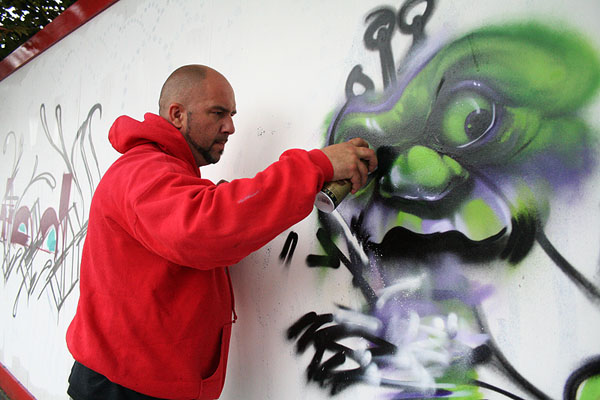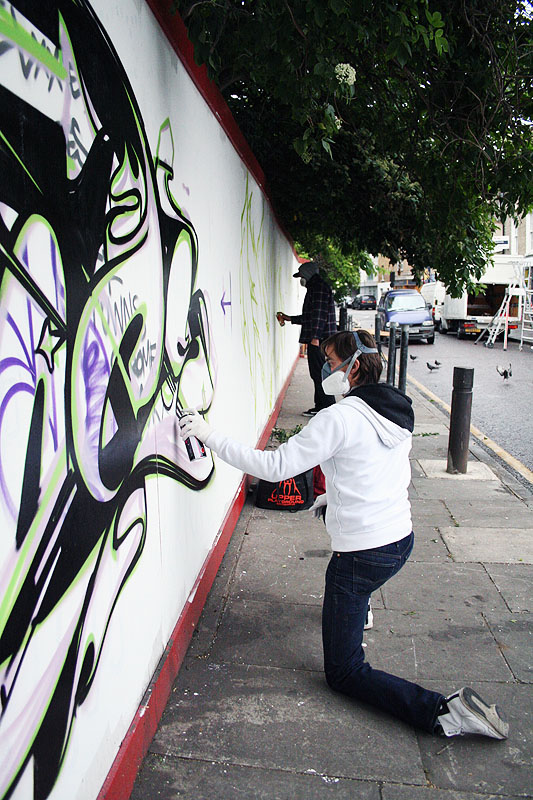 Very friendly guys, then again, everyone was in pretty high spirits.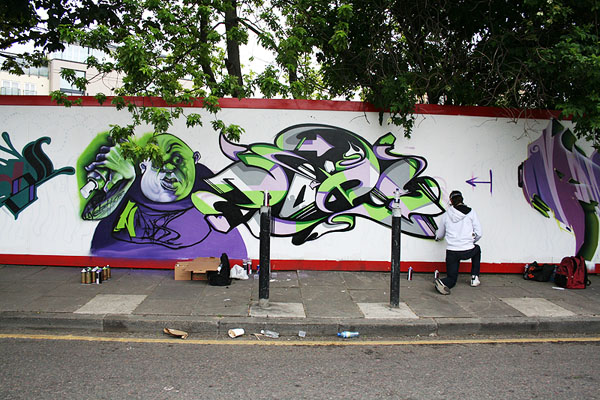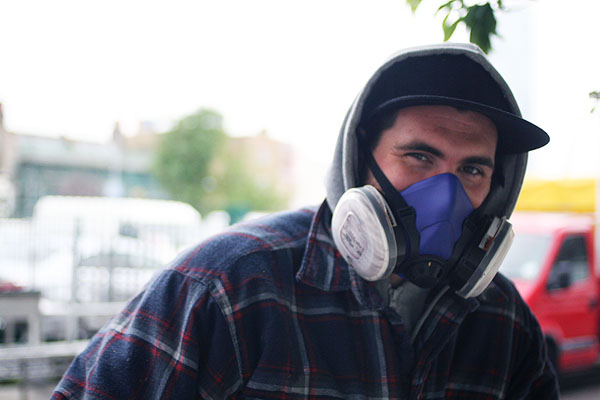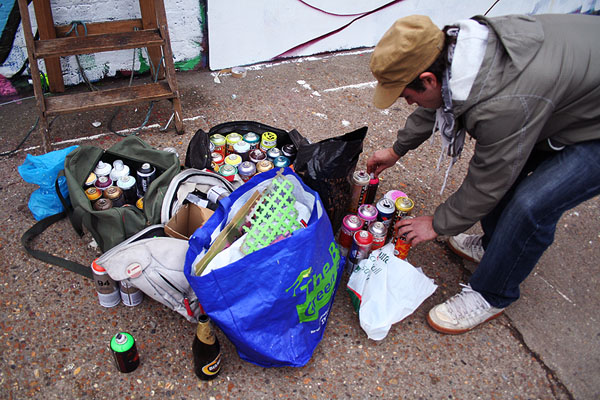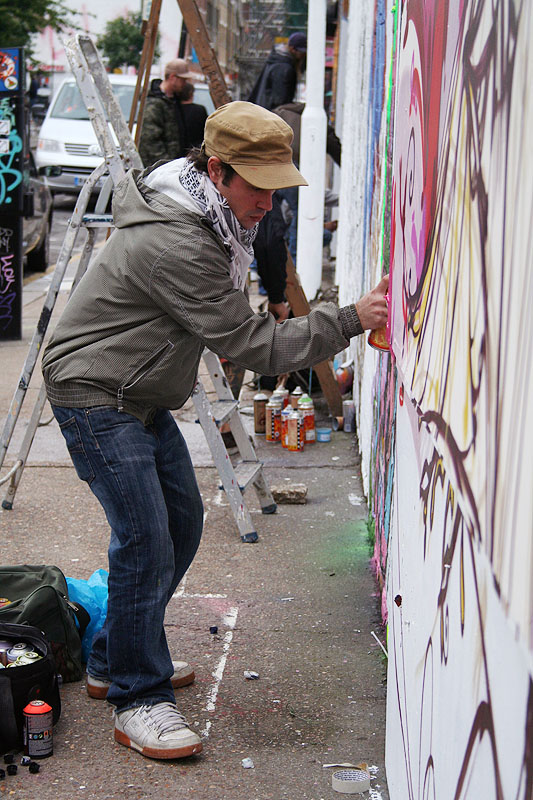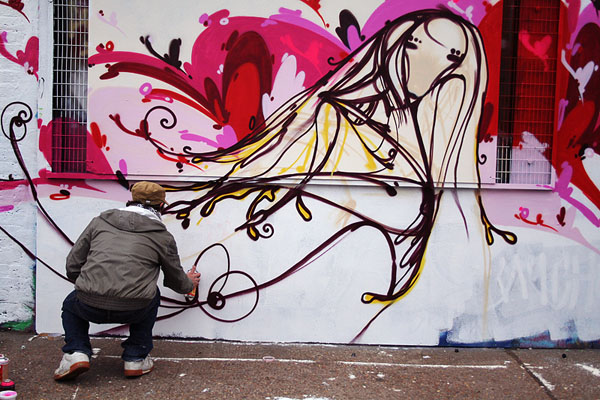 I can't wait to see the above once it's complete.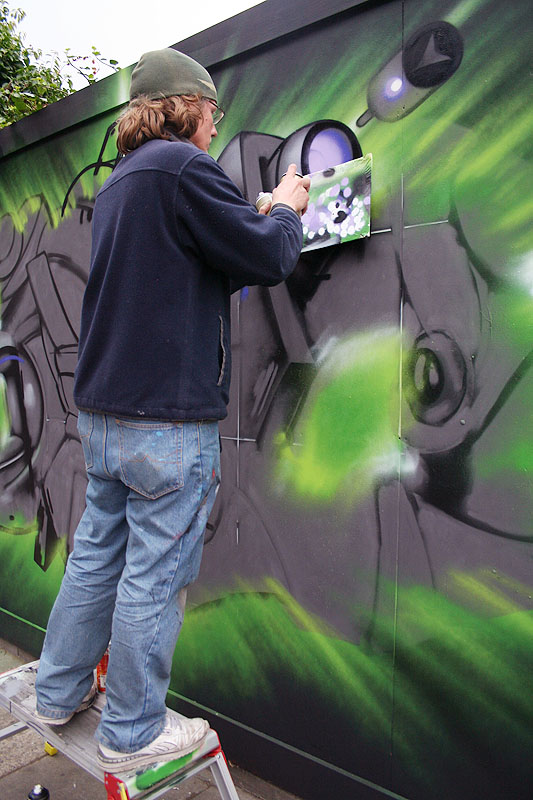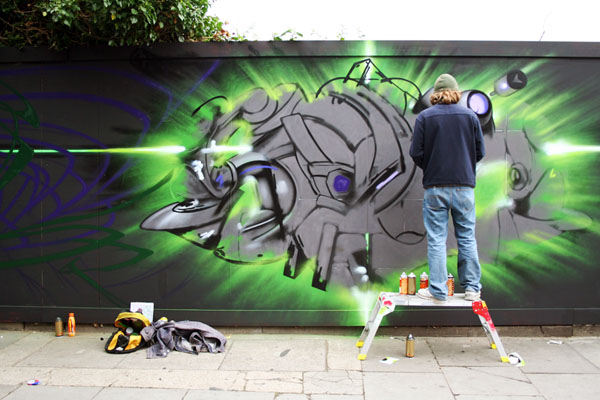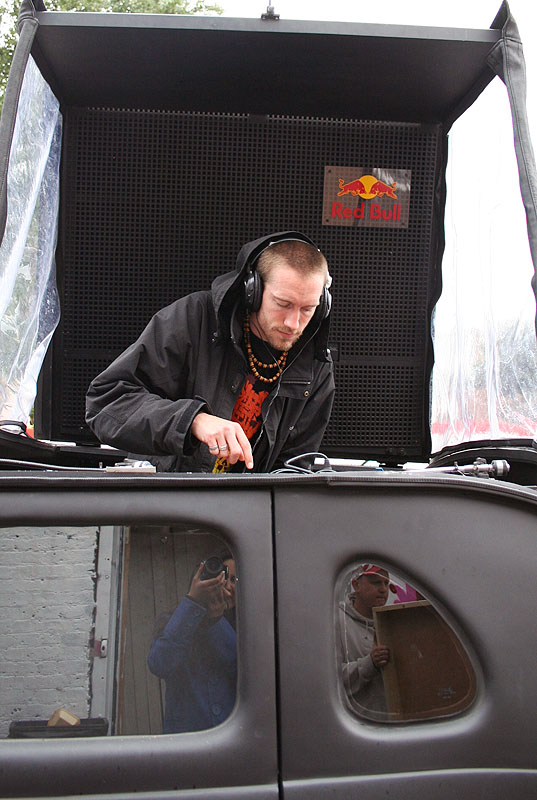 There were various DJs and the atmosphere was pretty fab, despite the drab weather.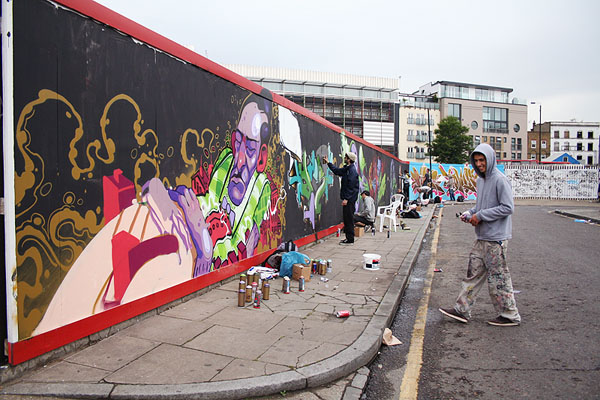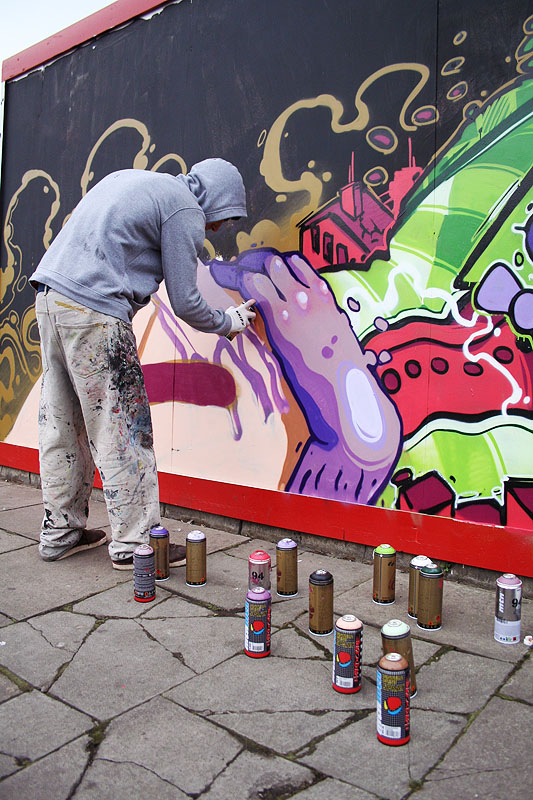 So that's it.  I can only imagine how amazing the area will look once it's complete this weekend, and it will probably pick up a lot more over next day. I wish I remembered all the names of the artists, but you can find a list here – http://endofthelinepresentsmeetingofstyles.blogspot.com/
I learnt 2 things. 1) The East End of London continues to be the best place for street art. 2) It's hard to think of original ways of taking pictures of graffiti artists working :P
Some shots of Brick Lane that I took on the way there and back: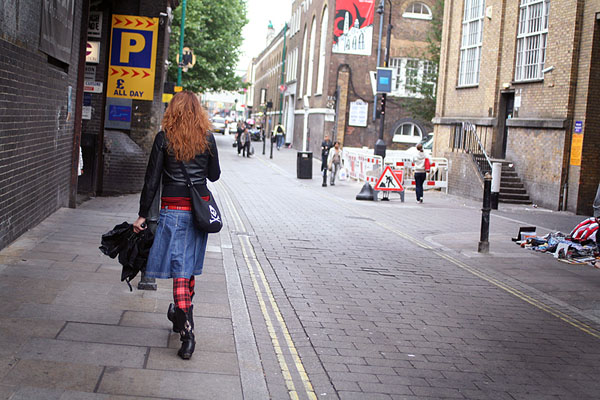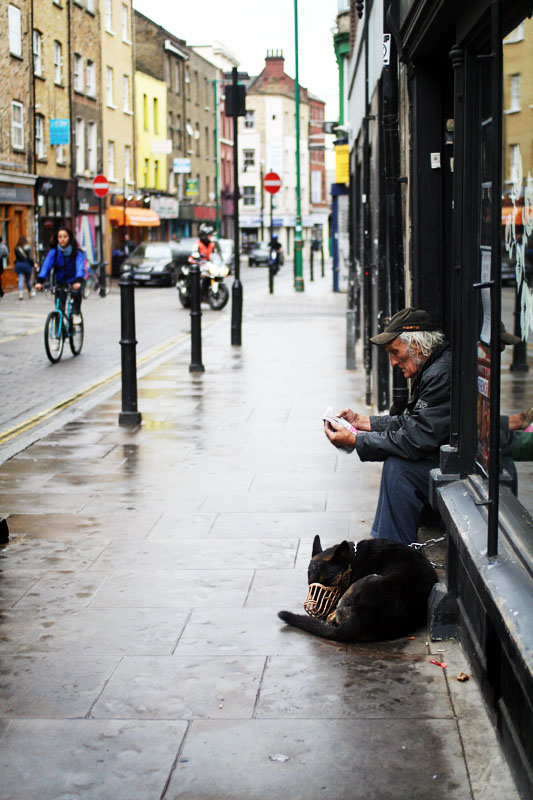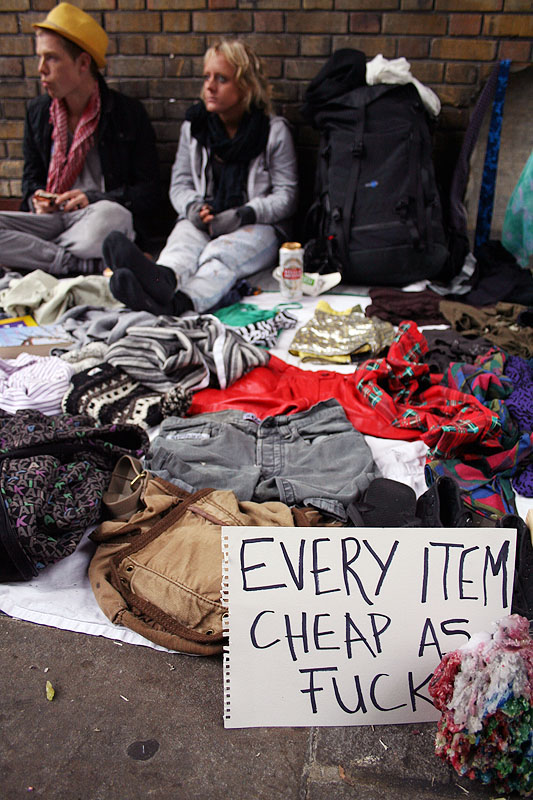 This 'stall' was great.  They had a box of random developed film from the 60s and 70s: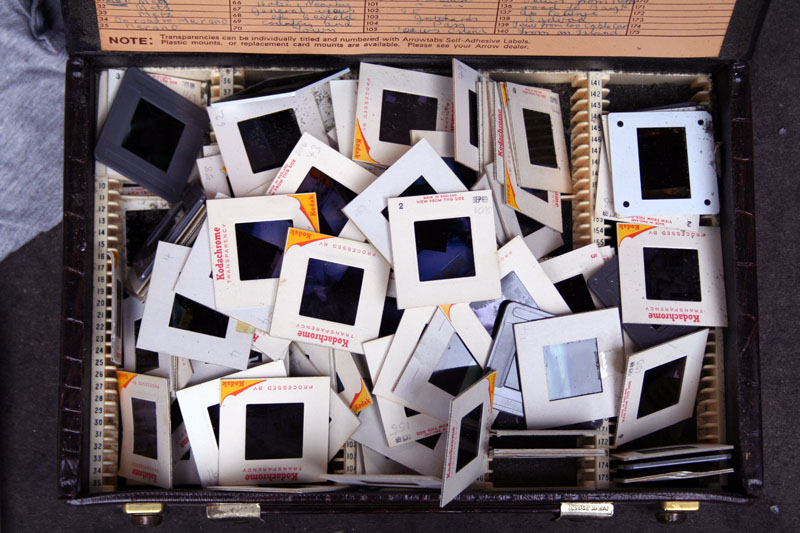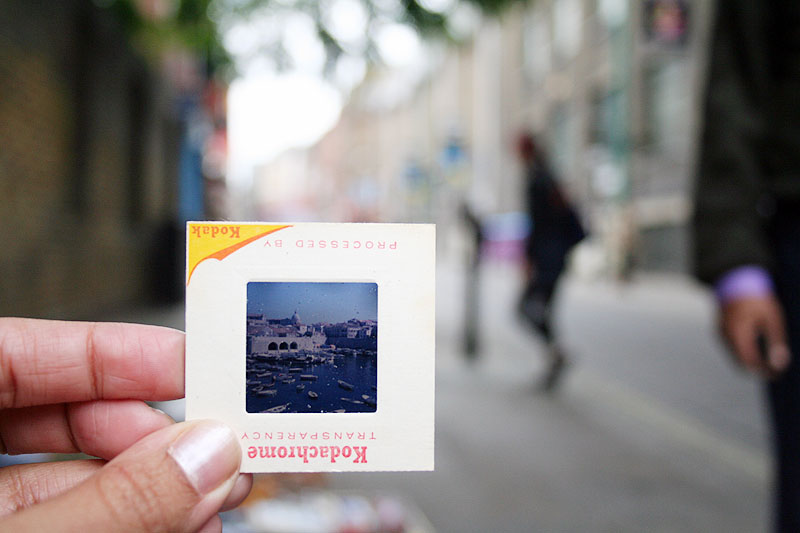 I love stuff like that, so I had a rummage through and picked a few, and yep, they were cheap as fuck!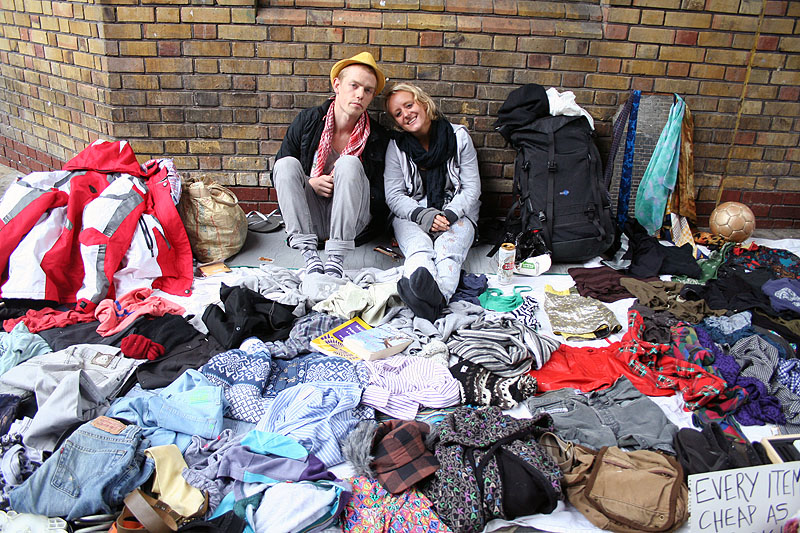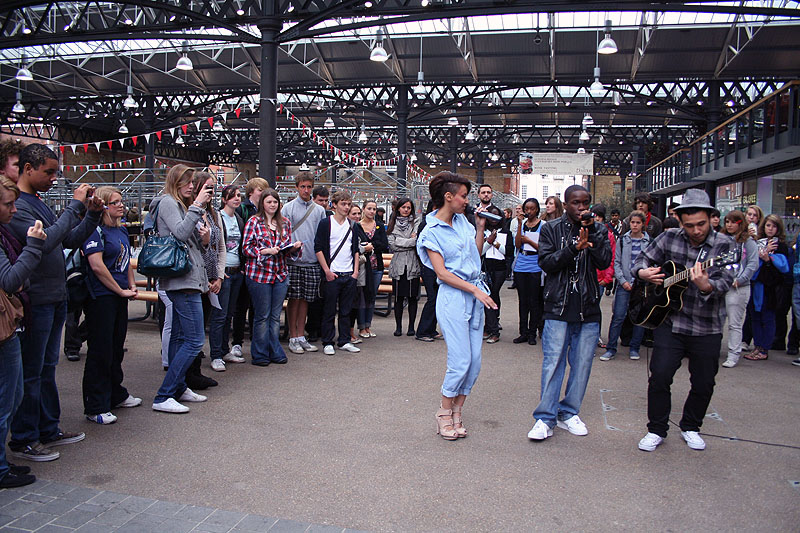 Tinchy Strider (in the middle) was playing a random gig with the girl from Sugababes (Amelle) and a guitarist (not sure who he is).
I had absolutely no idea who Tinchy Strider was and neither did the guy next to me, but then an excited girl waiting for his autograph told me he's been number 1 in the UK Singles Chart for 3 weeks, with a song called, erm, Number 1. At that point I kind of felt old. I mean, I can't remember the last time I even knew what the number 1 song was.. oh well!
As always, cheers for looking : )
(A thank you to Jessel who told me about the graffiti festival!)