The weather has been gorgeous lately.  This shot sums up the last 2 weeks for me.  Lots of park time. : )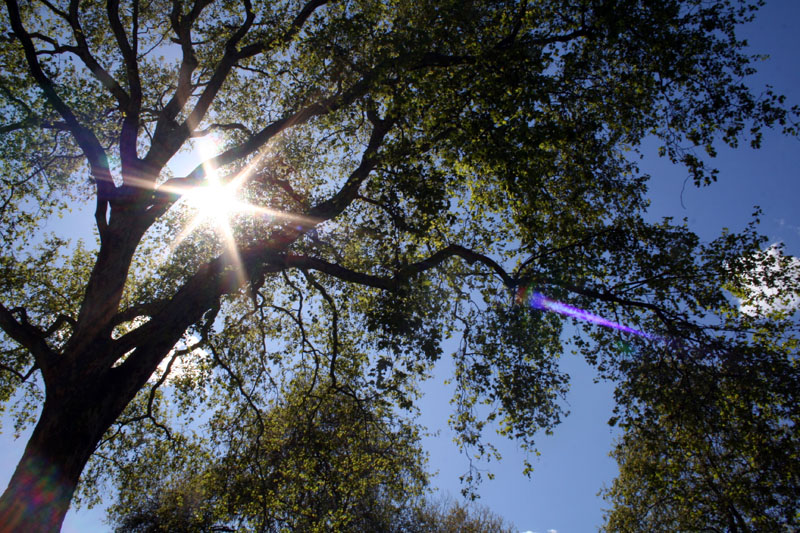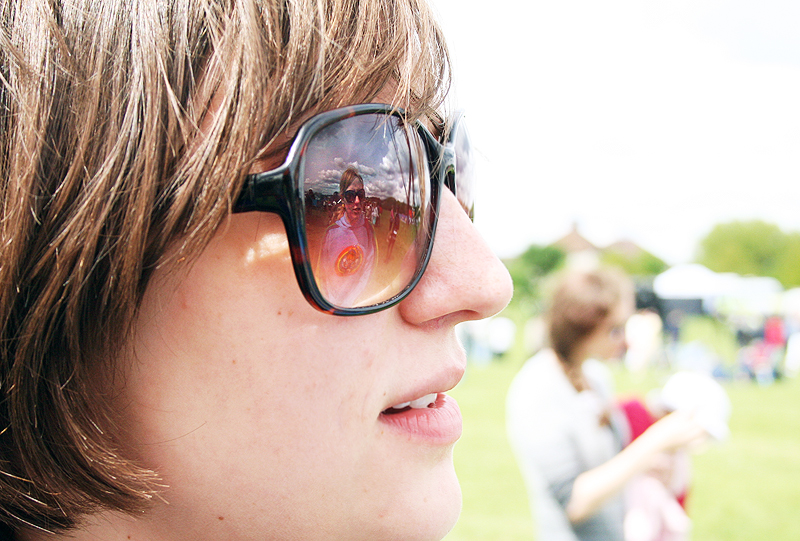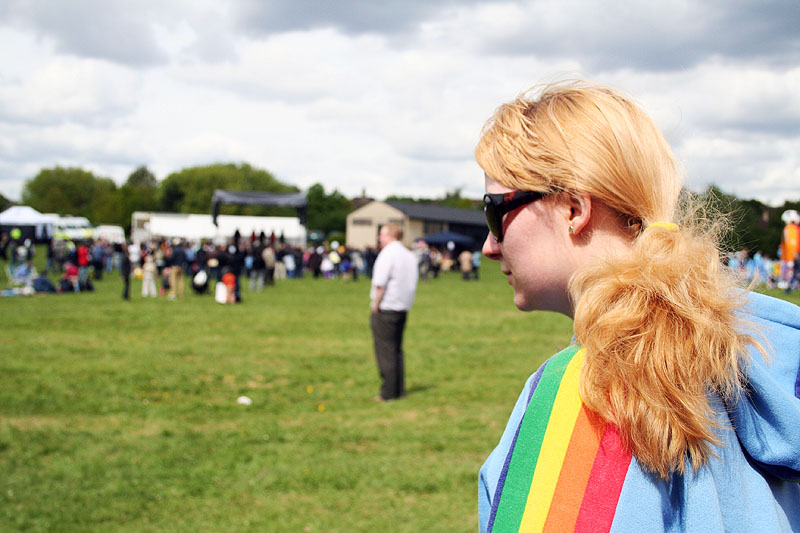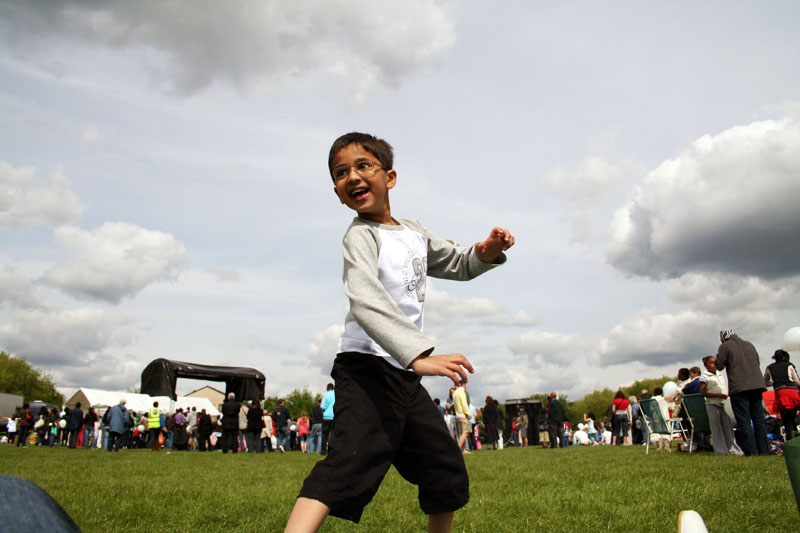 This is Rahul.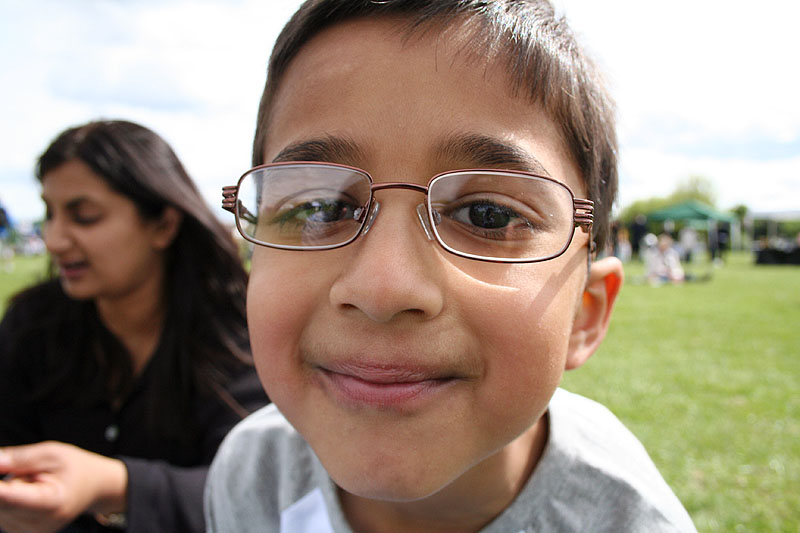 He's five years old.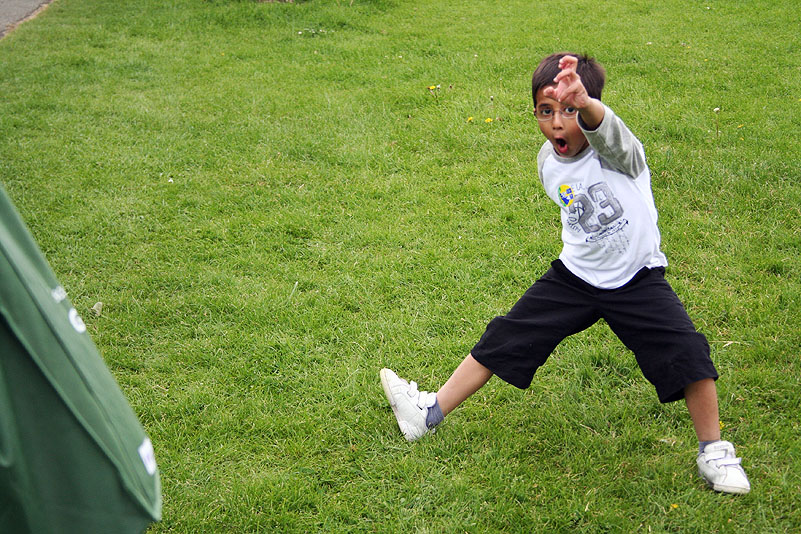 He seemed curious about my cameras, so I gave him my digital, and let him run around taking pictures.  This is what he shot.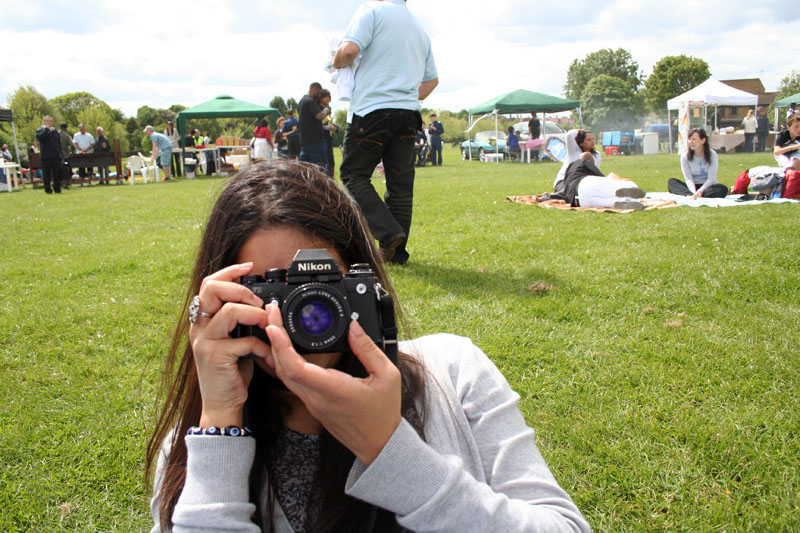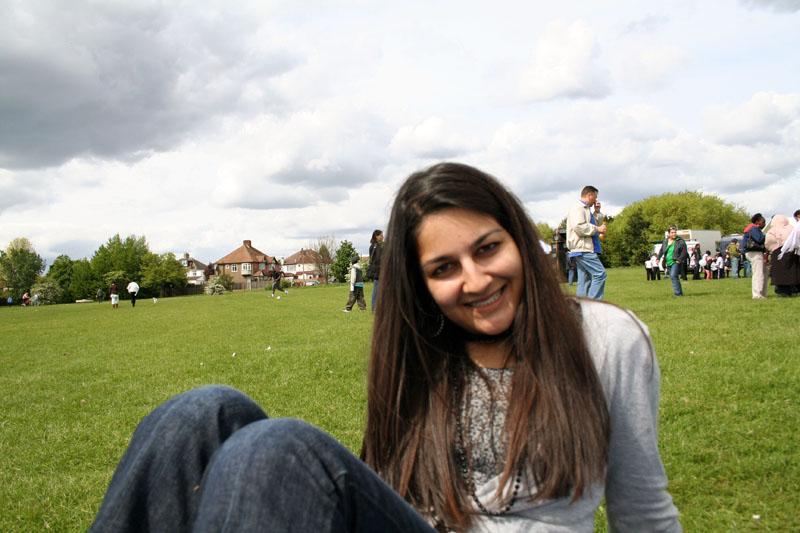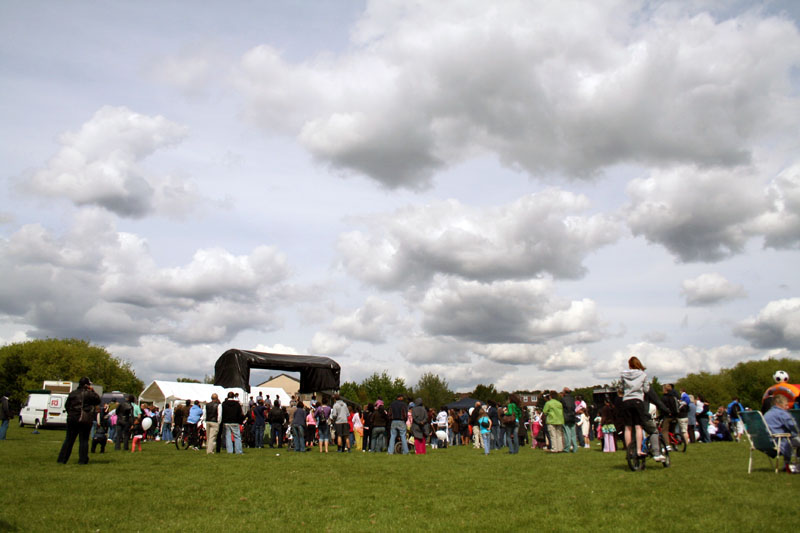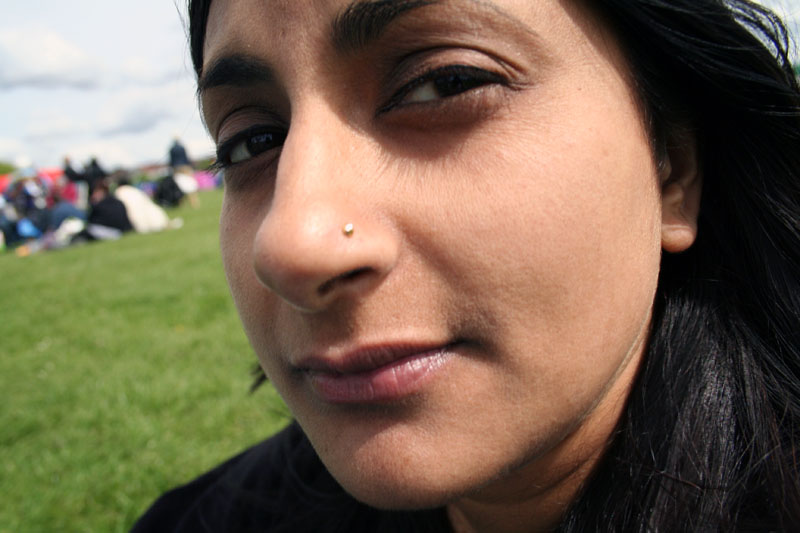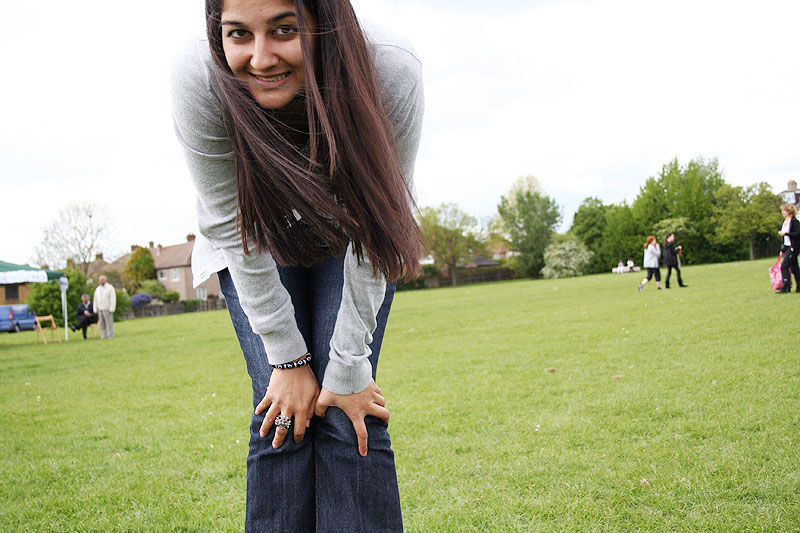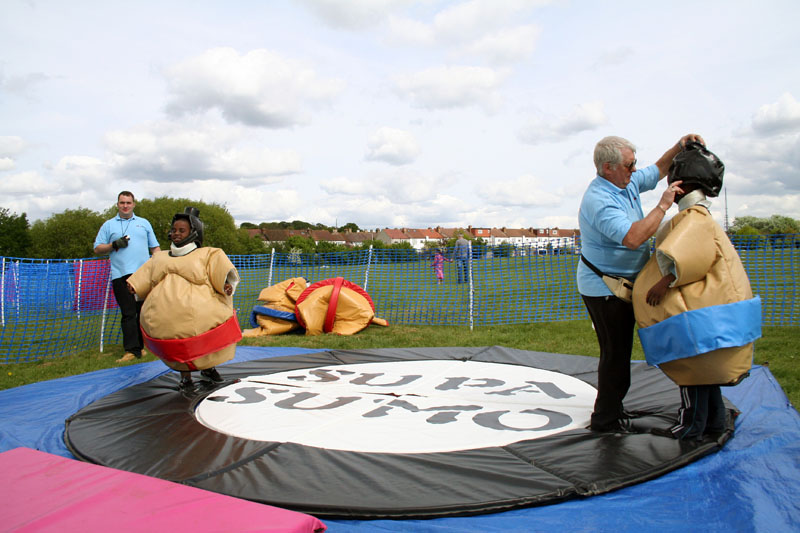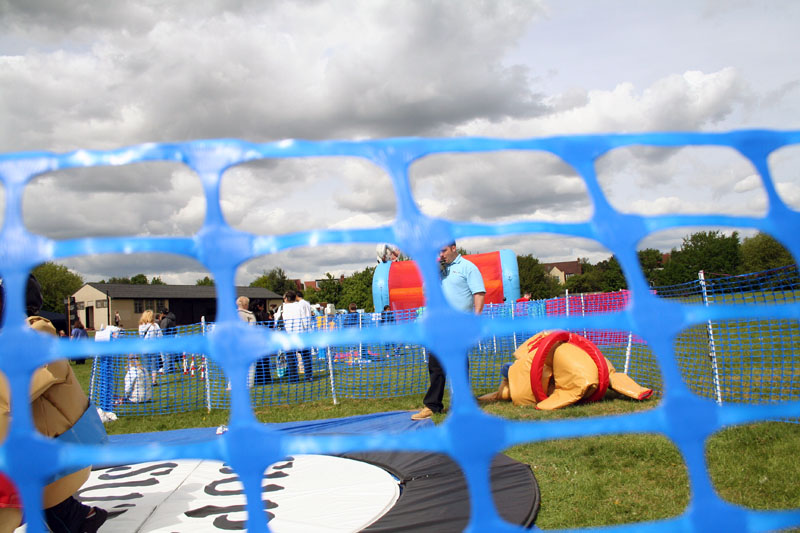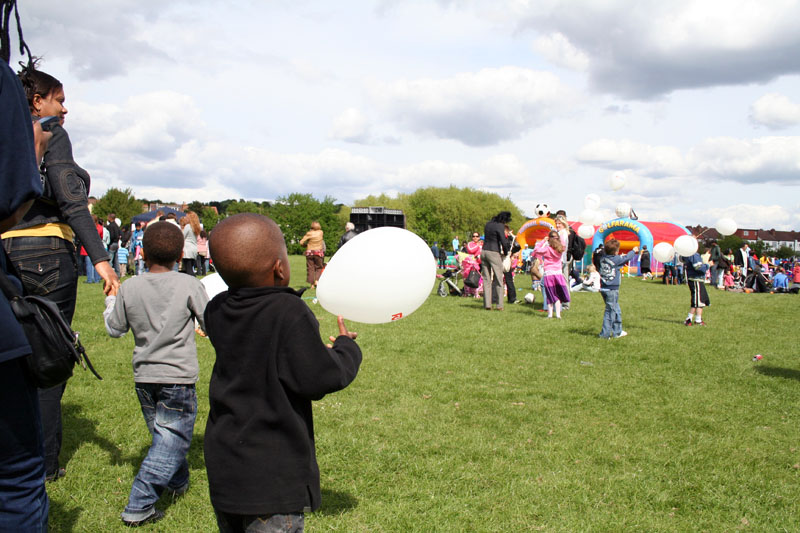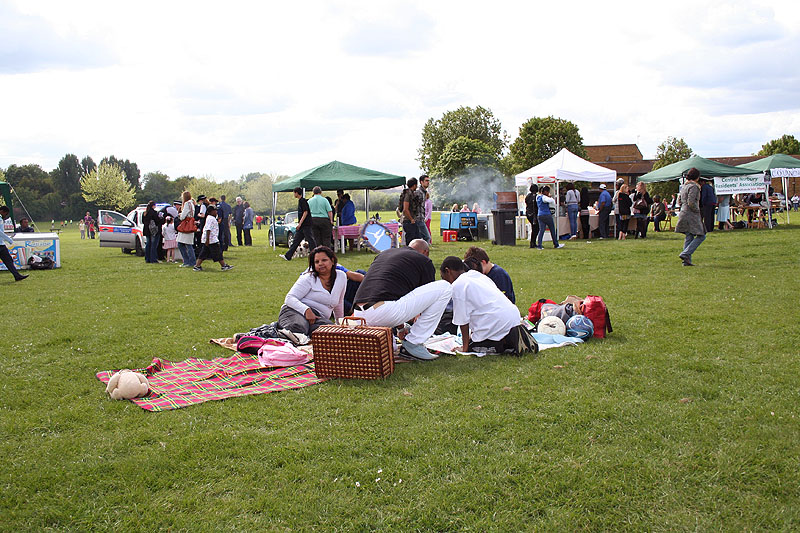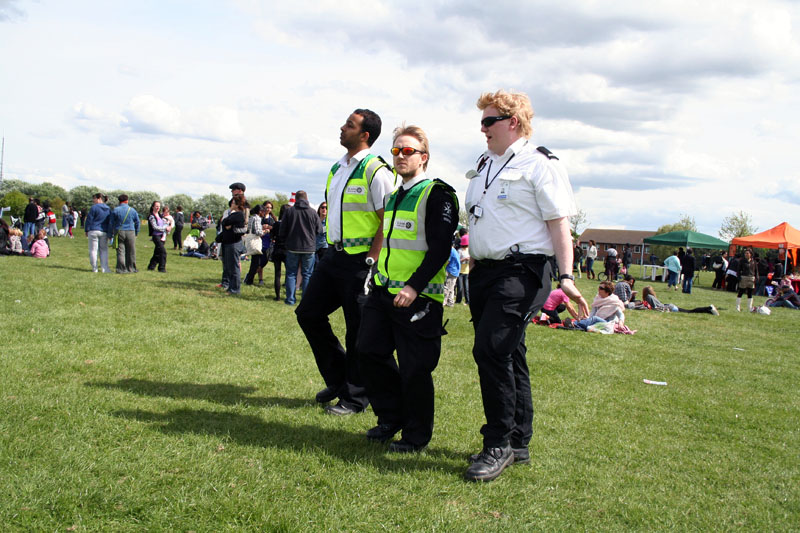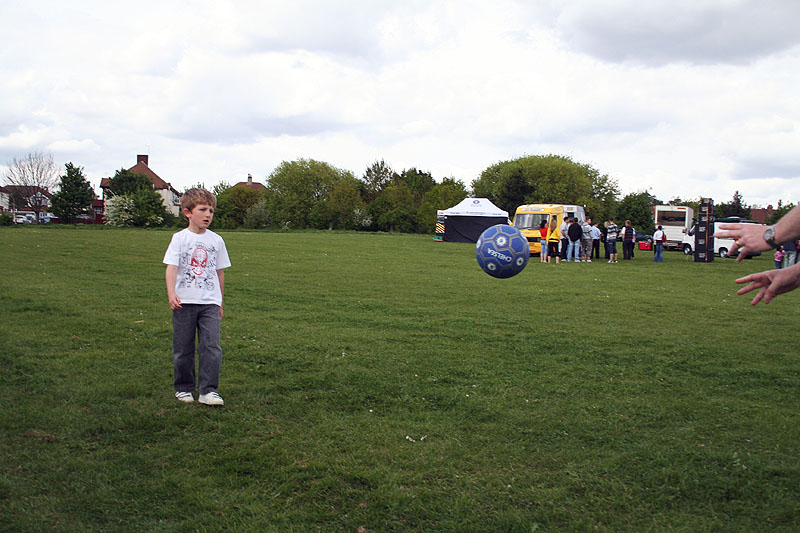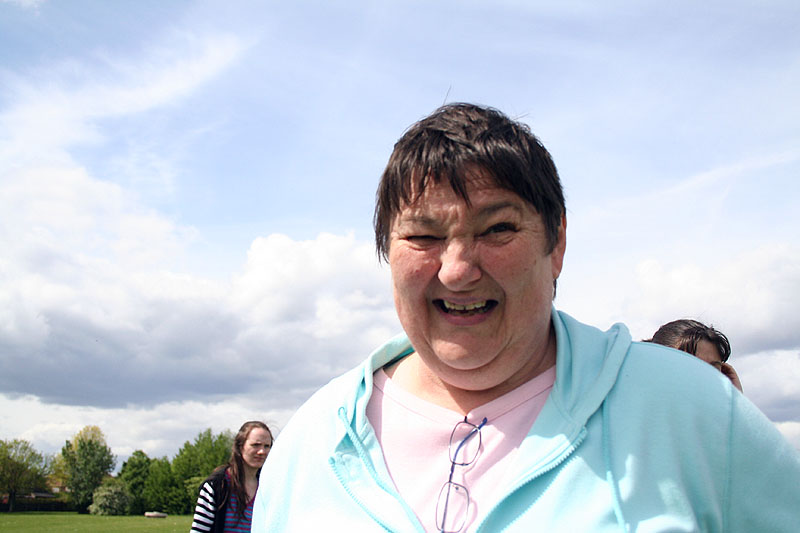 I wasn't keeping my eye on him, so I only saw these once I downloaded the images.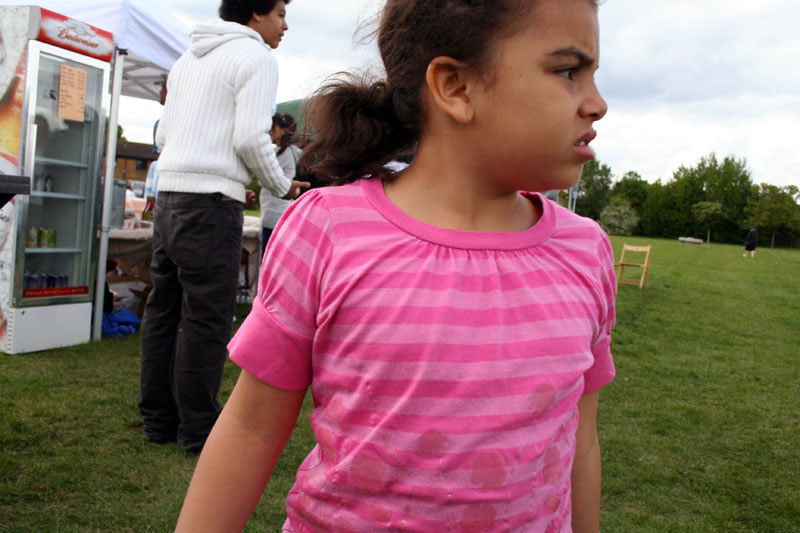 What can you possibly say to a random five year old who is in your face with an SLR camera?  Sure, you can tell an adult to get lost, but a little boy? You can only smile really!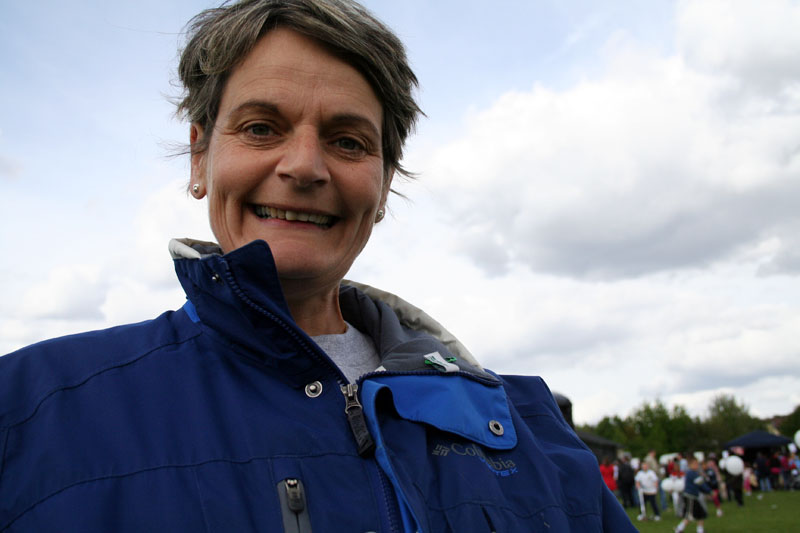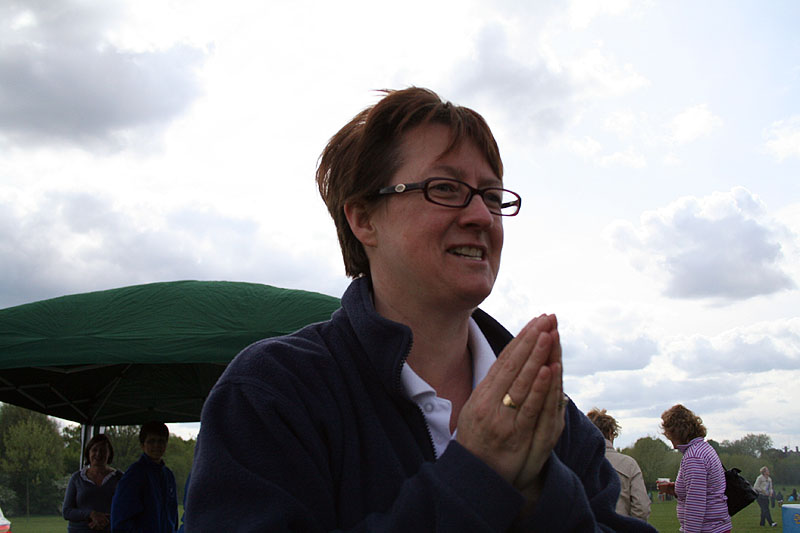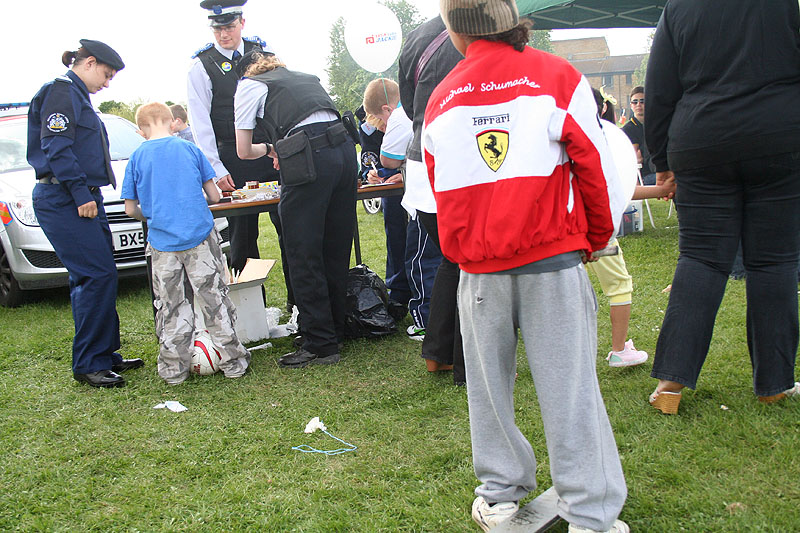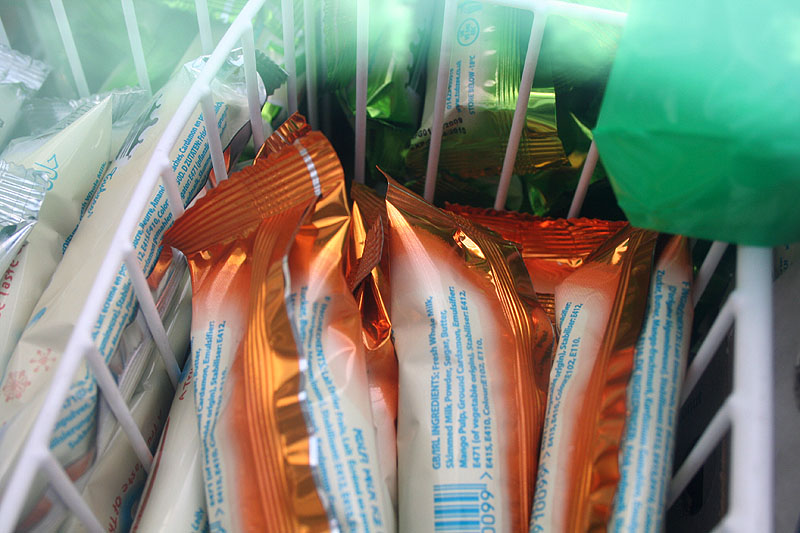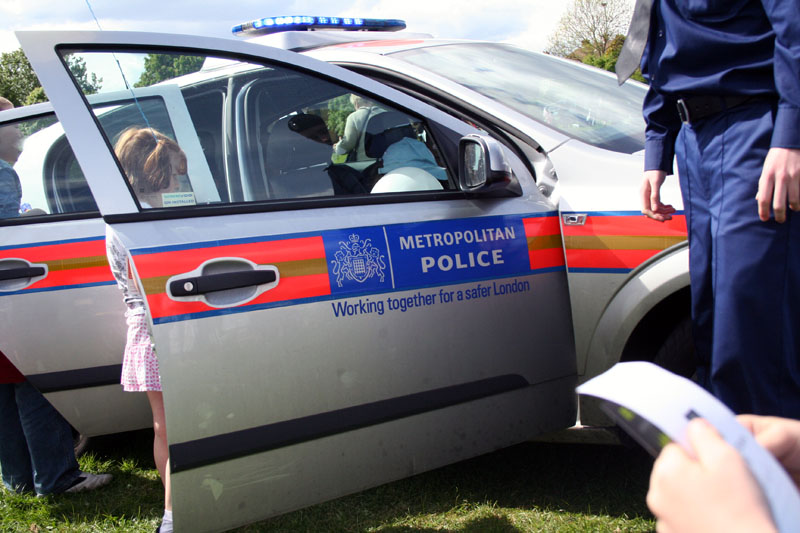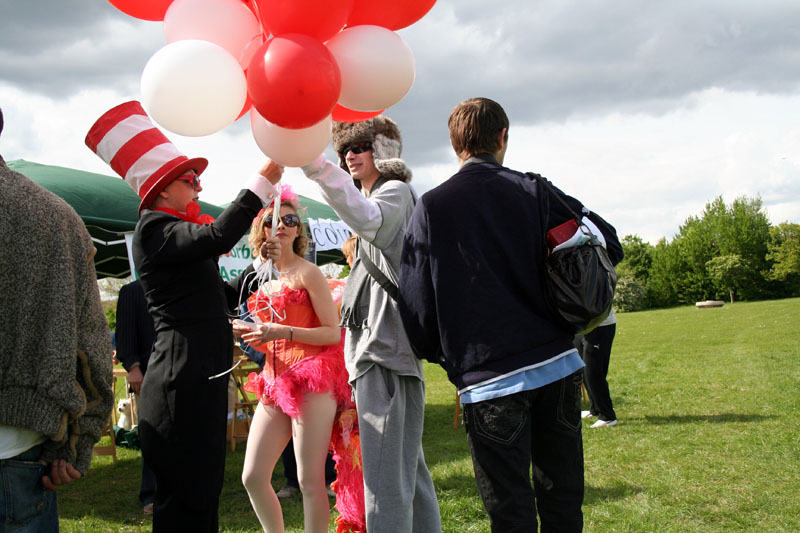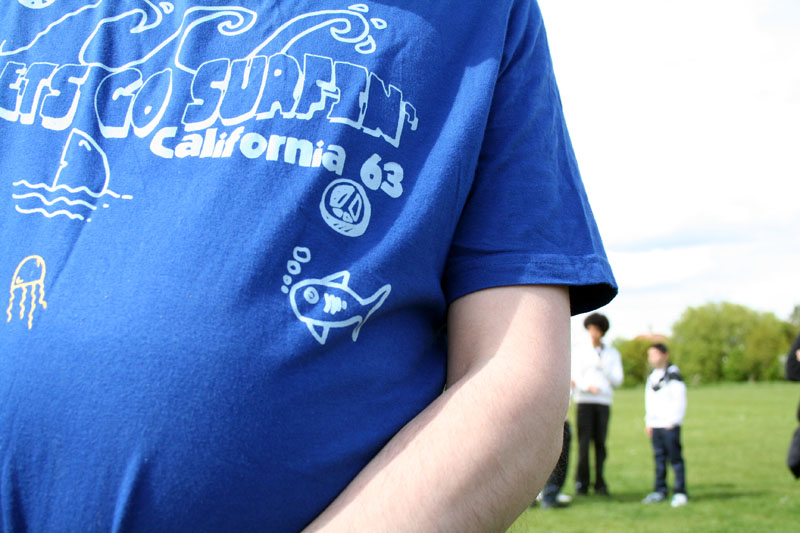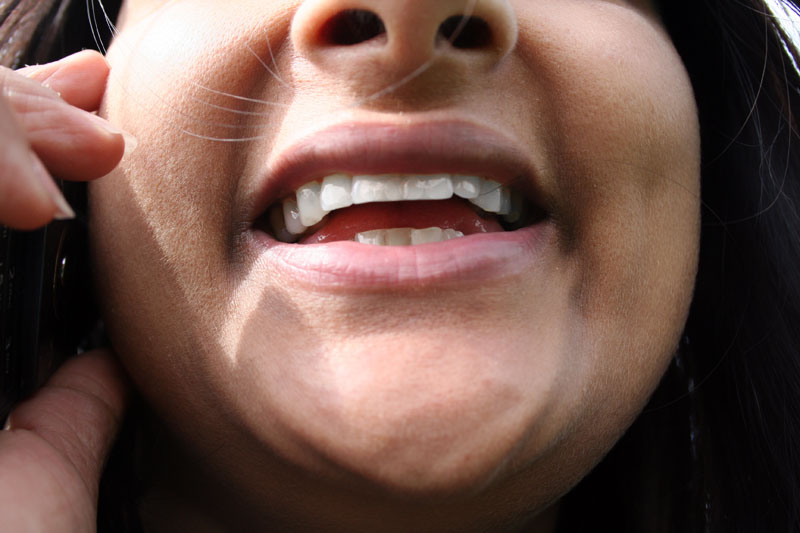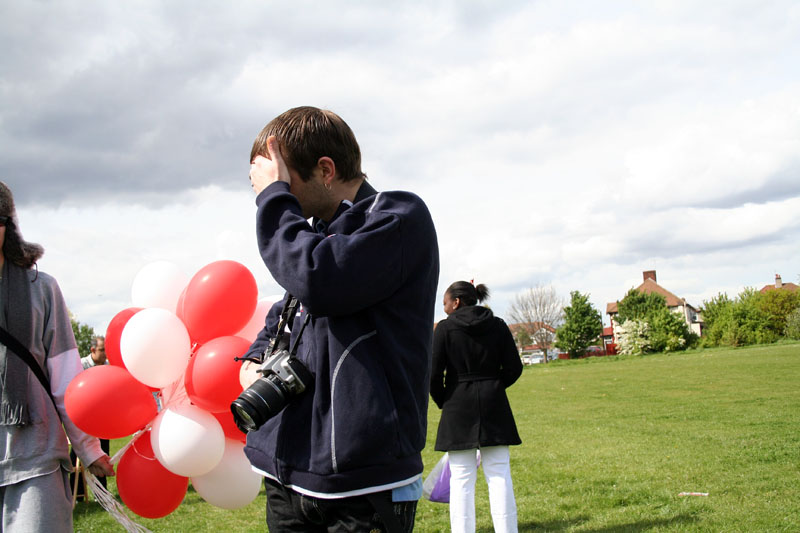 The only person to cover their face from him was another photographer.  Oh, the irony.
It's fun seeing a 5 year old's perspective behind the lens – not as much fun as watching him shoot though

I used the F3 which had stopped working, but is now fixed – yay!
(Nikon F3, Jessops 400 film, 50mm f1.8)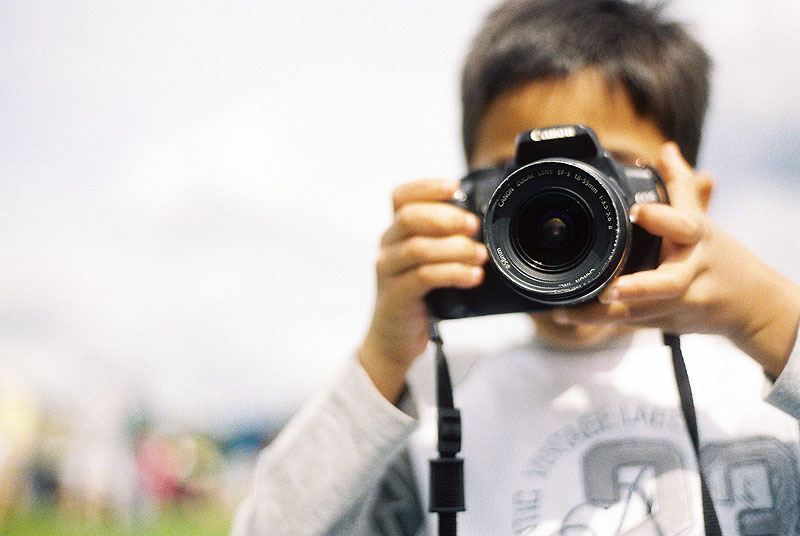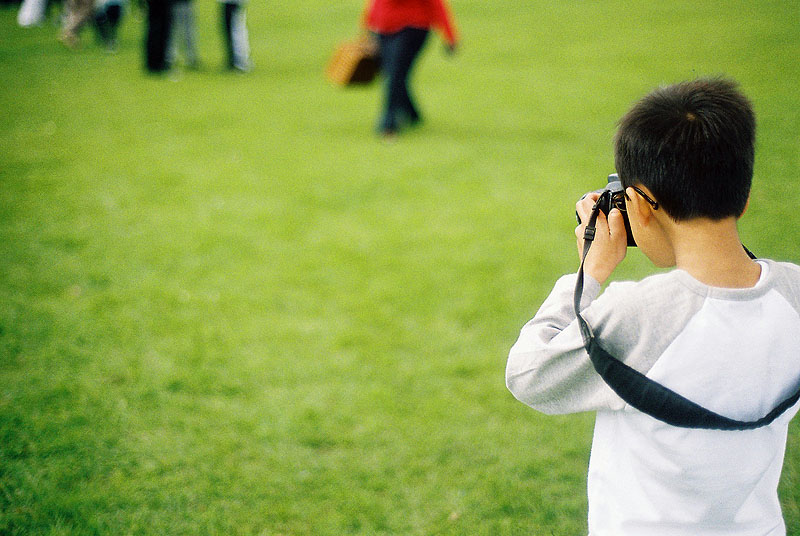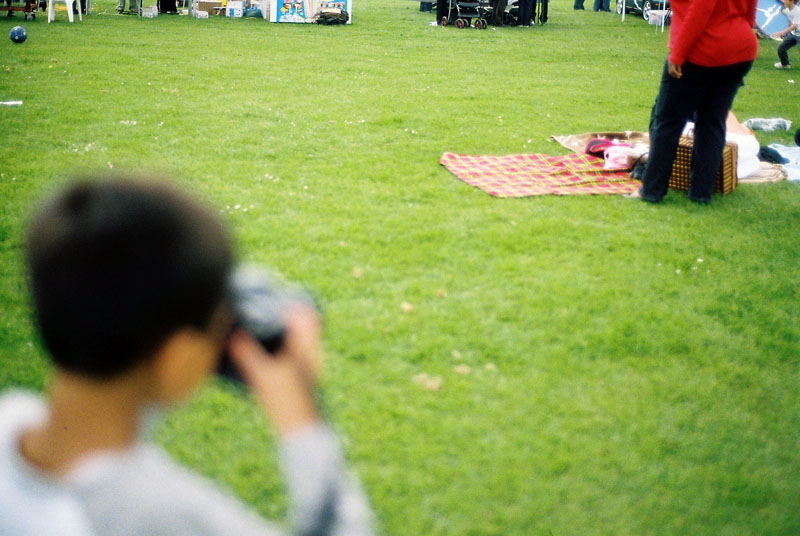 My cousin spotted Matthew Cutler from Strictly Come Dancing (another one of those UK reality-type shows that this celebrity-obsessed nation produces).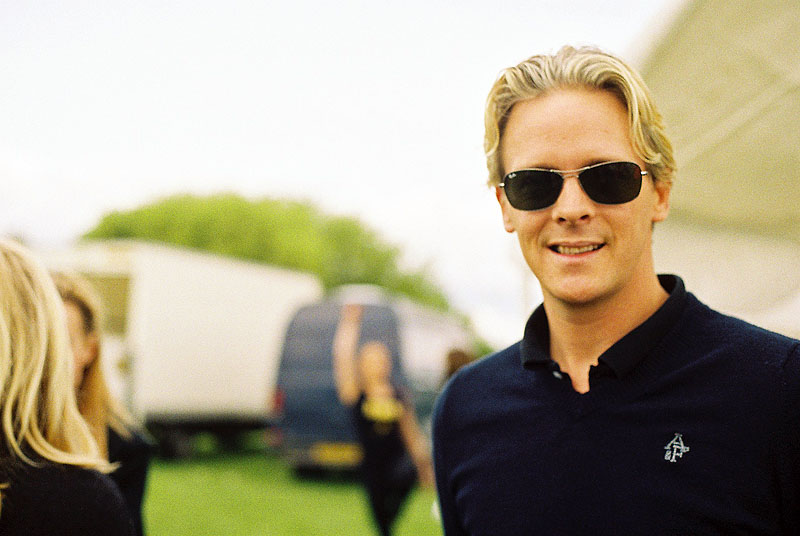 He won with Alesha Dixon last year.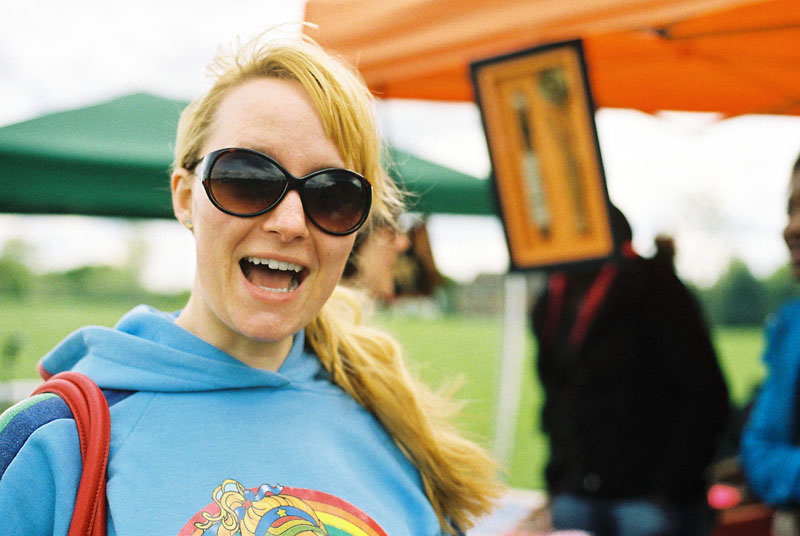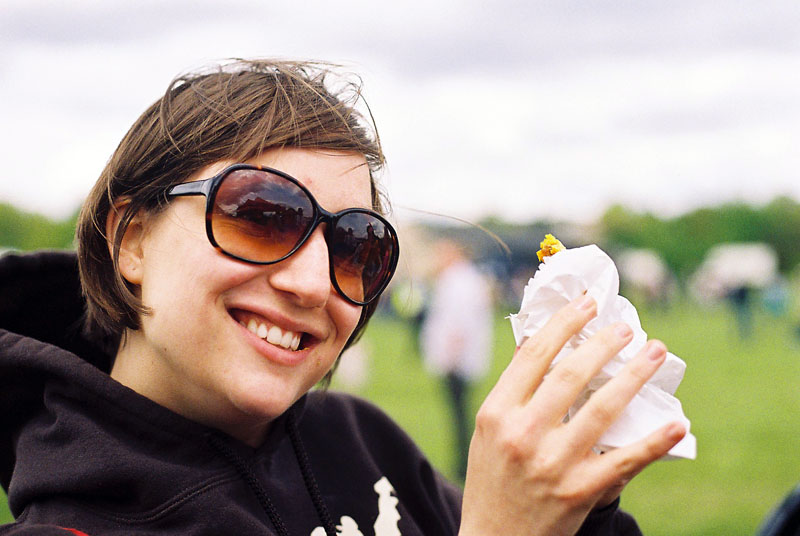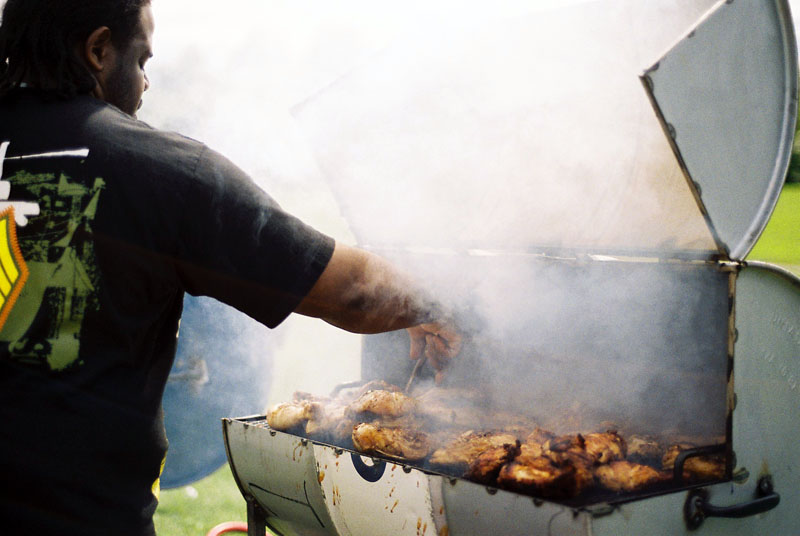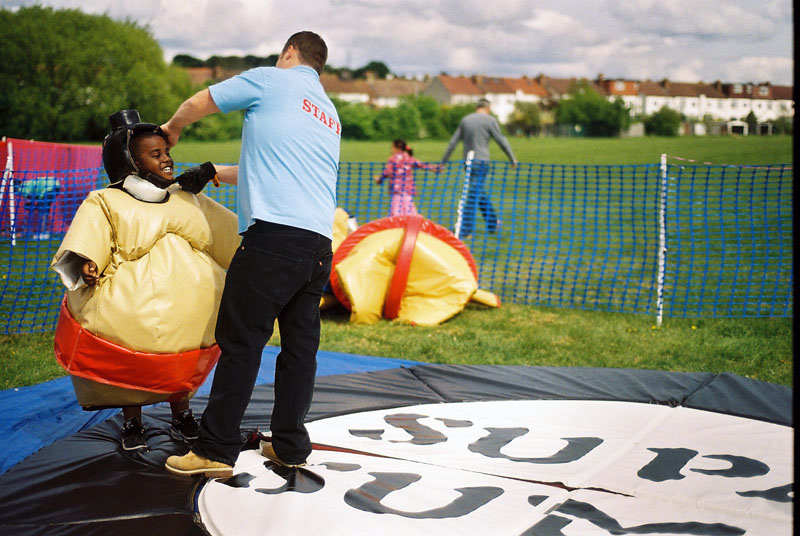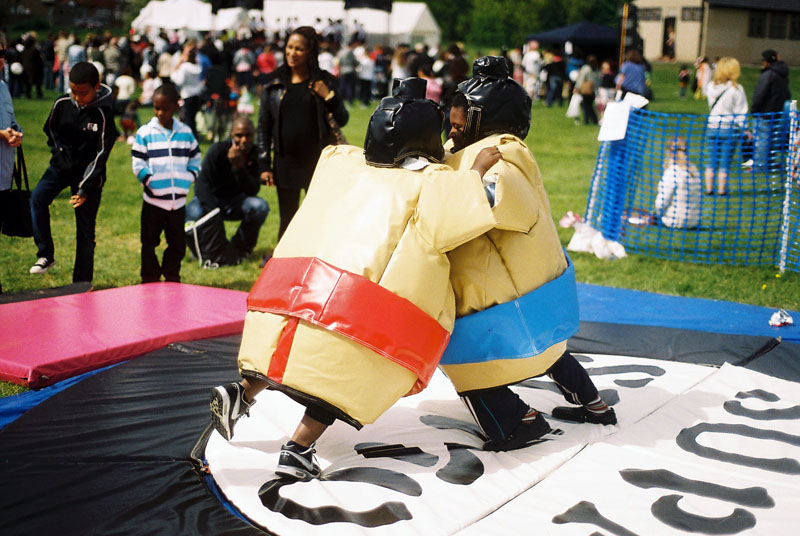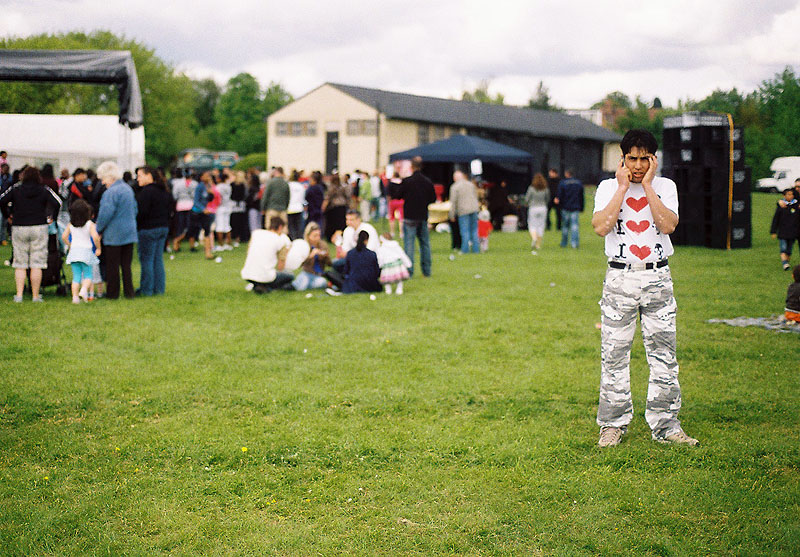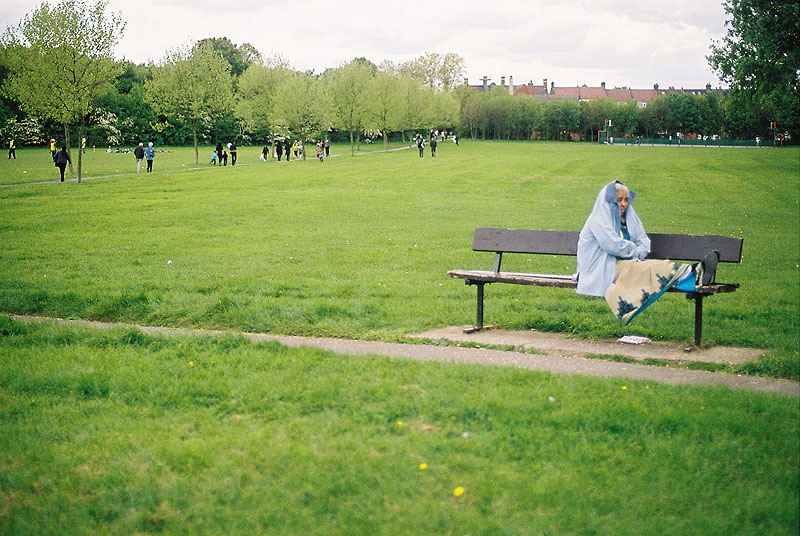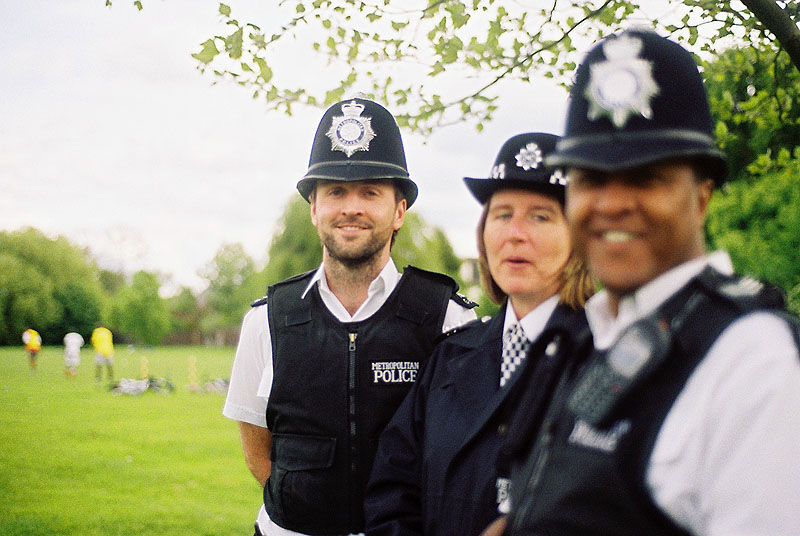 I almost always shoot with the smallest f stop, so in this case, f 1.8, which didn't really work for the above, but nevermind!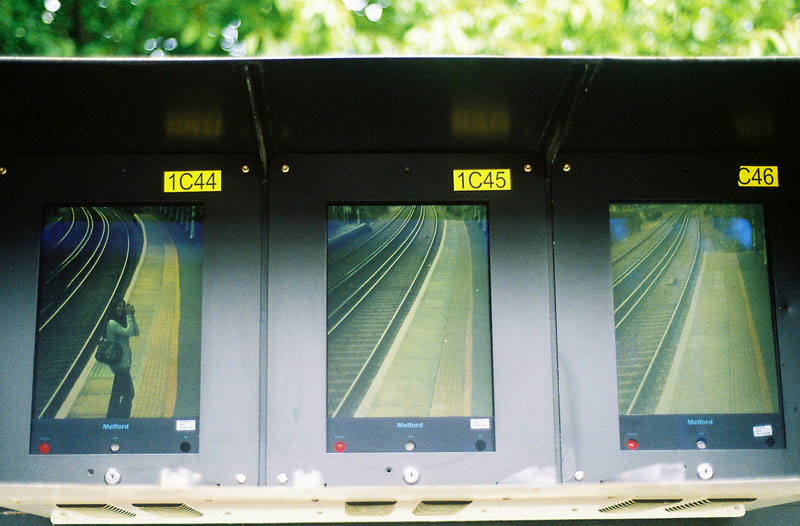 My neighbour: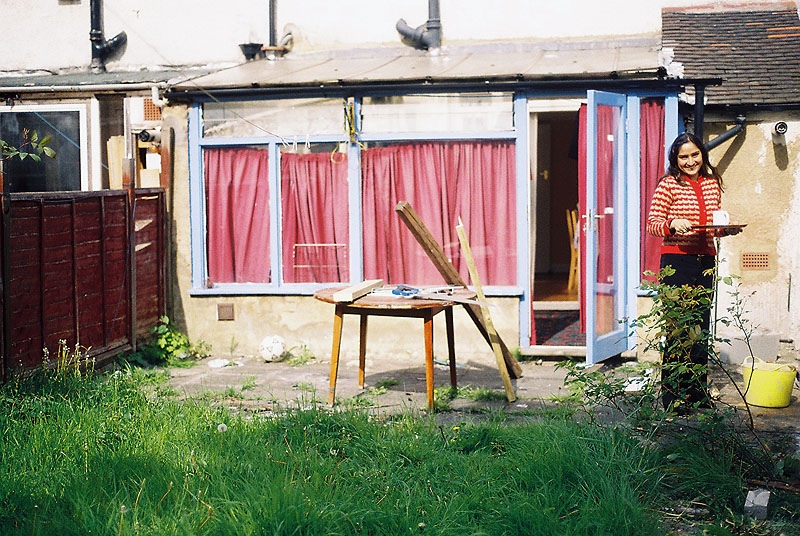 At the Strangers Into Citizens rally on May 4th: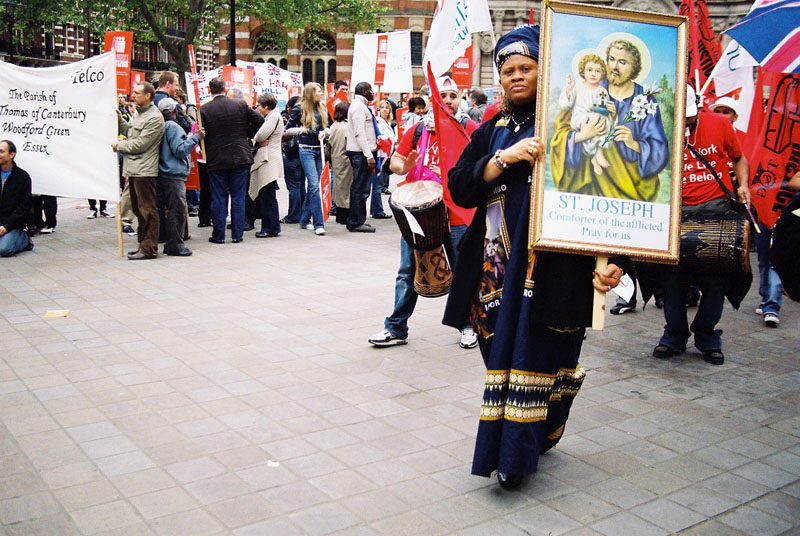 I've currently got APX100 in my camera which I'm really looking forward to developing.  I haven't done any B/W for ages.
Back to digi!
Football fans were at my train station.  They'd just seen Sheffield United vs Crystal Palace.  (They drew.)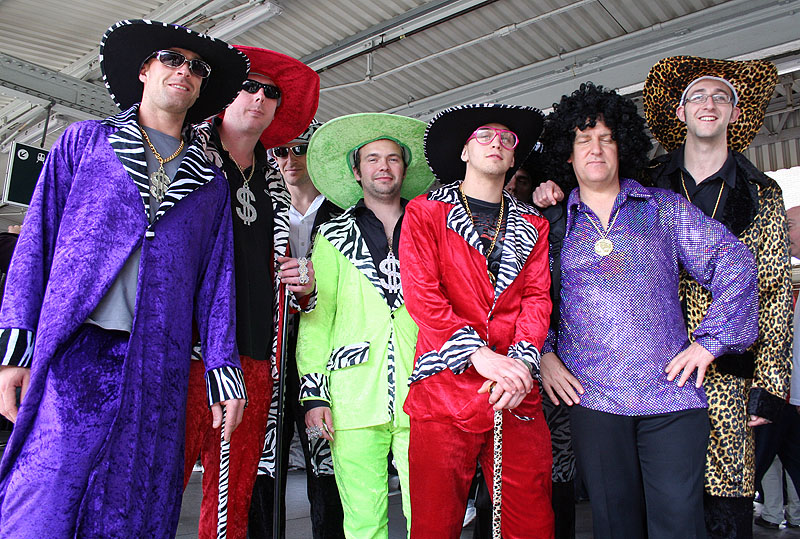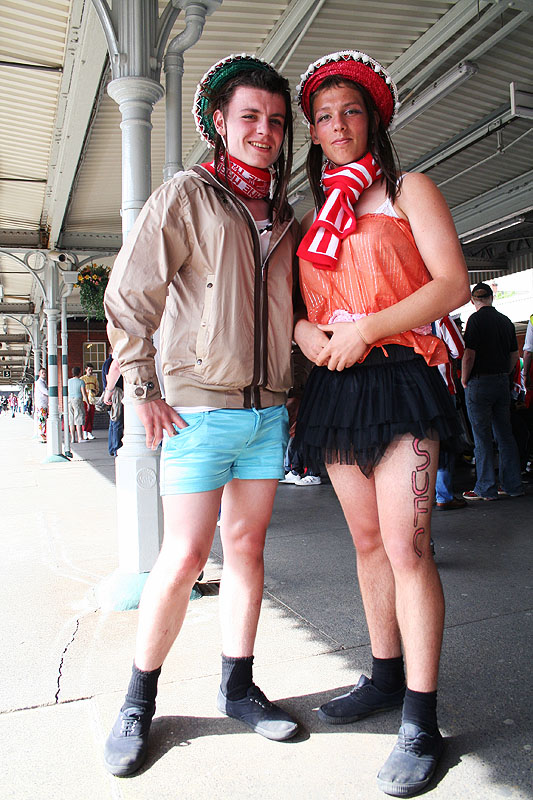 I have to say, my perception of football fans was slightly altered after seeing these guys.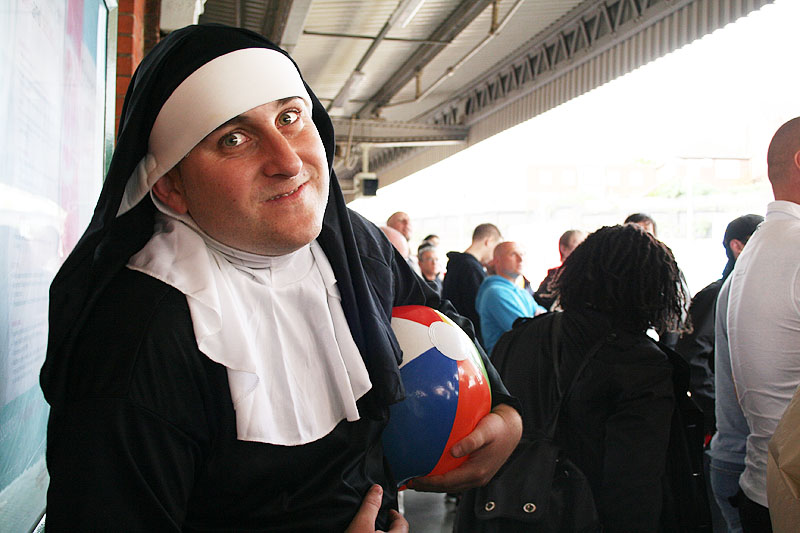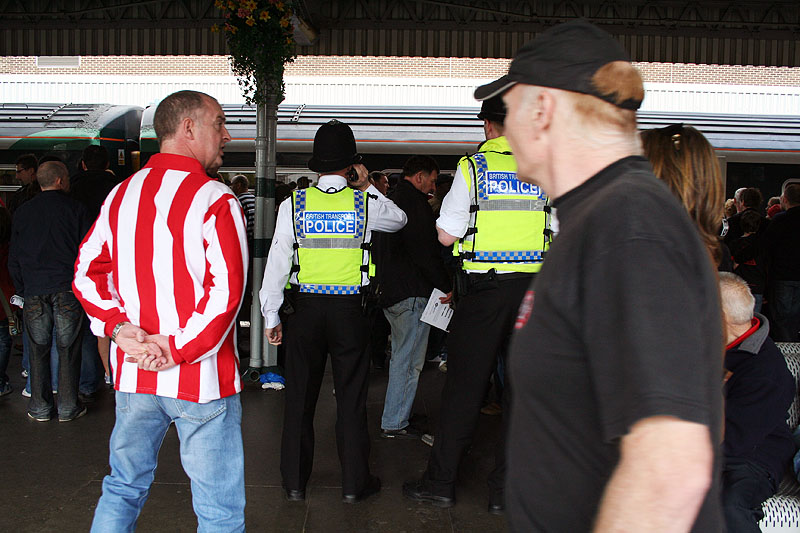 Apparently, as it was an end of season game, people came in fancy dress, which is new to me. Then again, I'm not much of a footie fan, unless it's table football we're talking about (which I pwn at, by the way).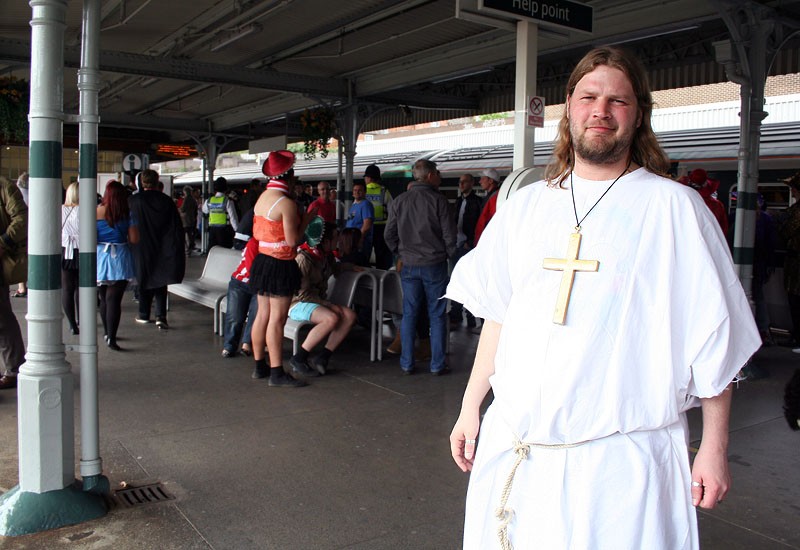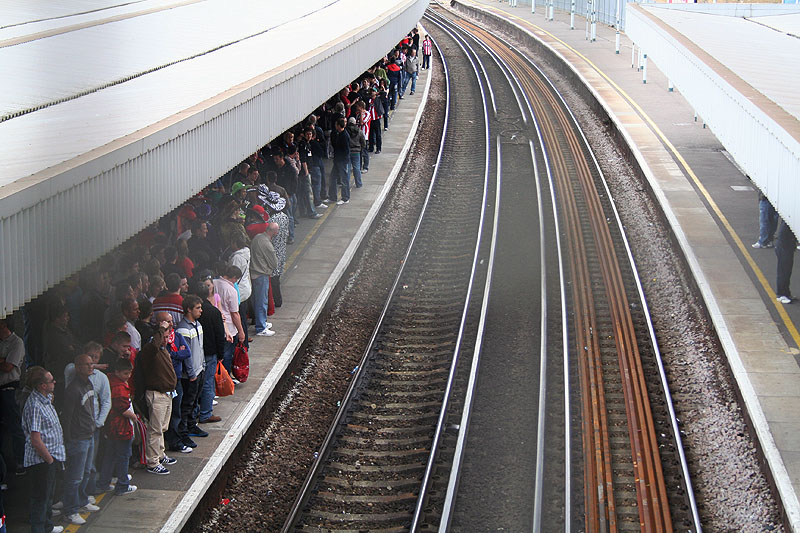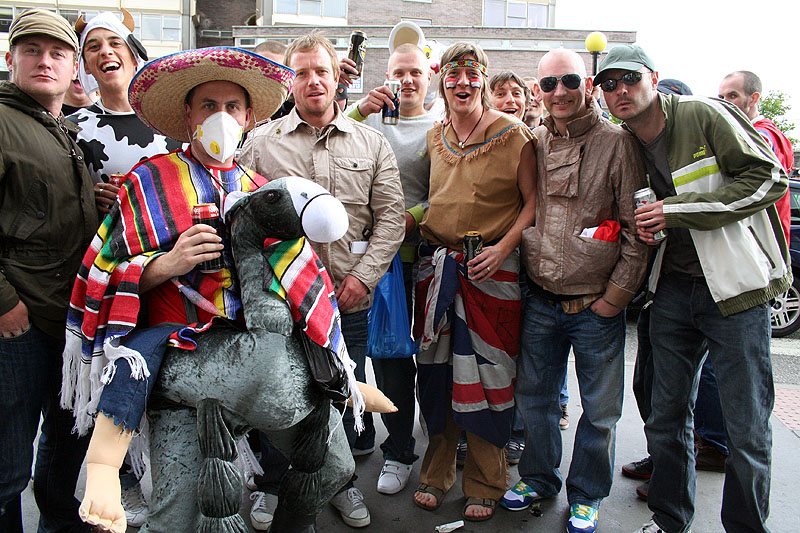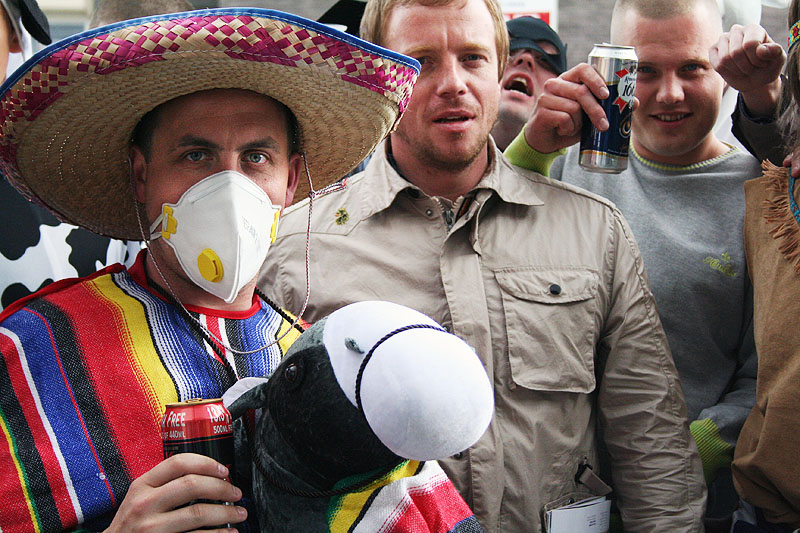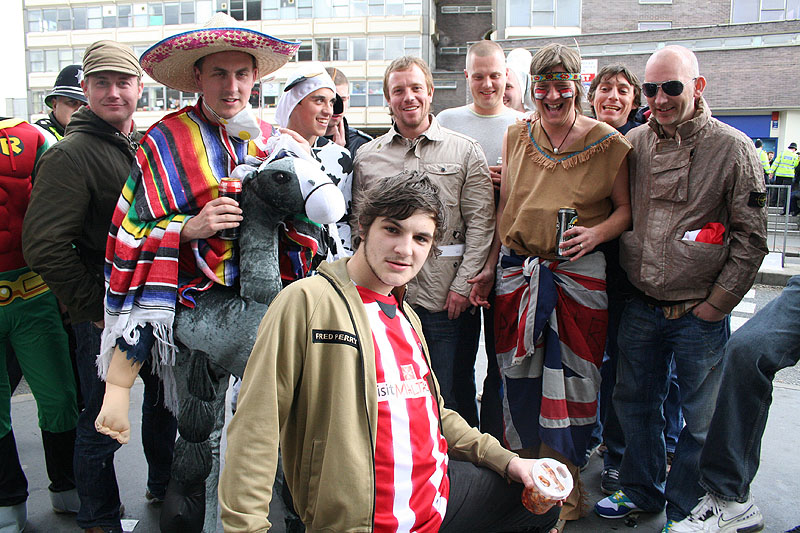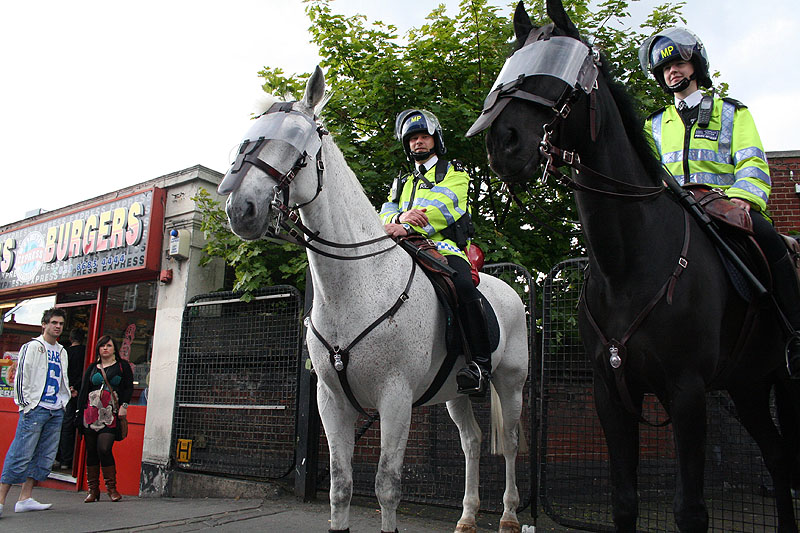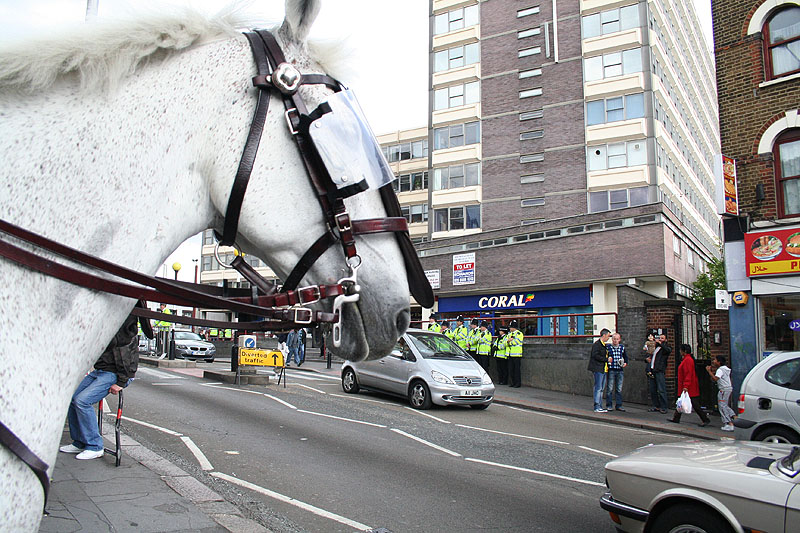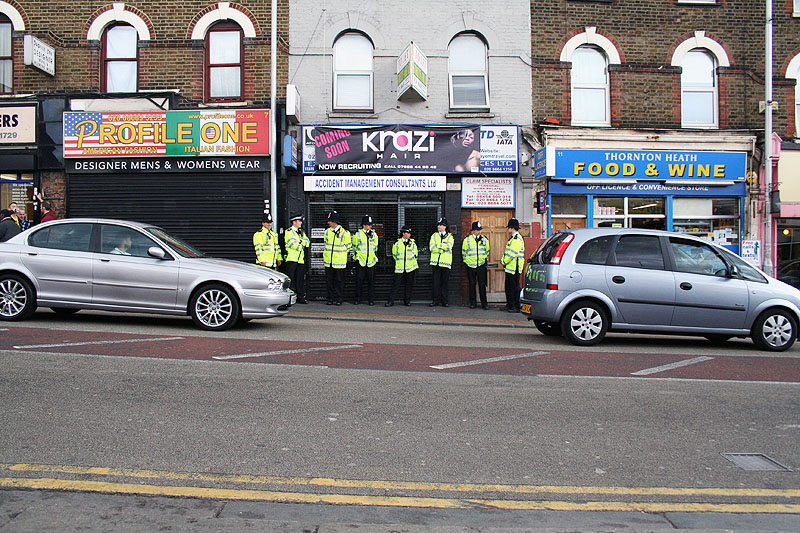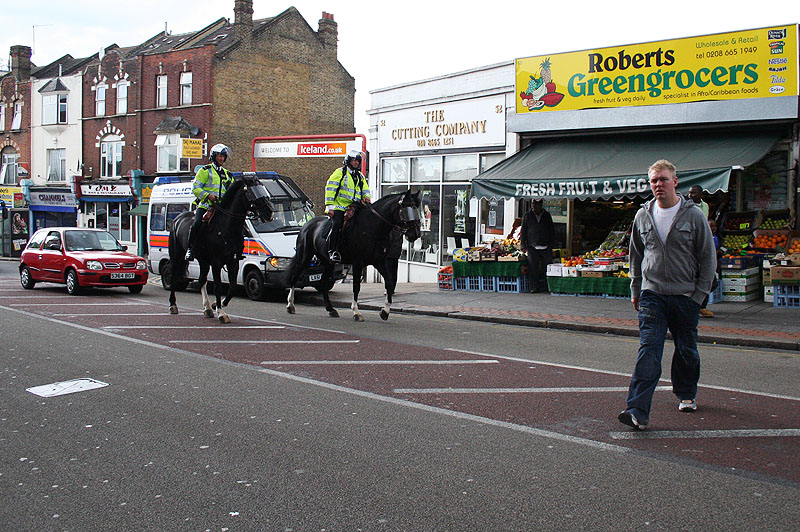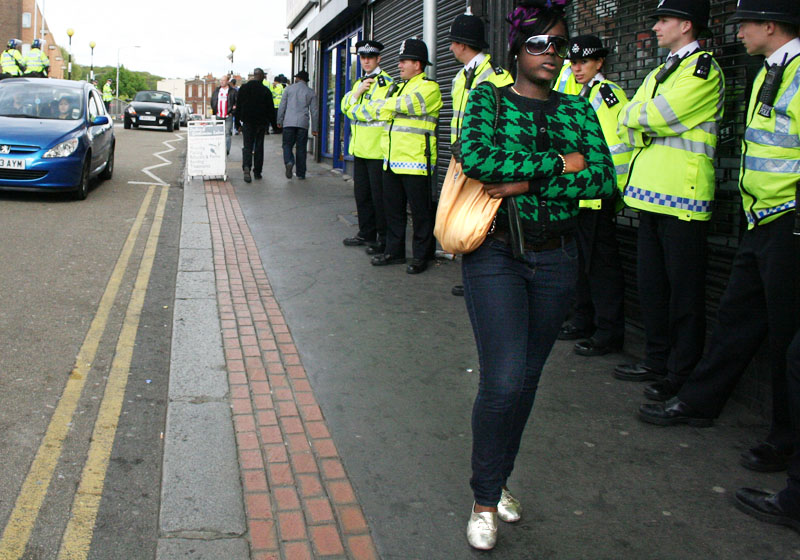 East London: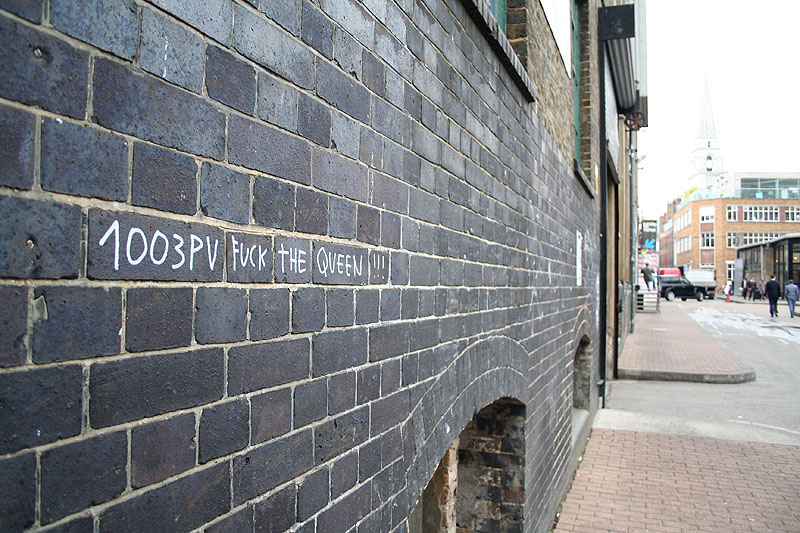 This image is all over the area: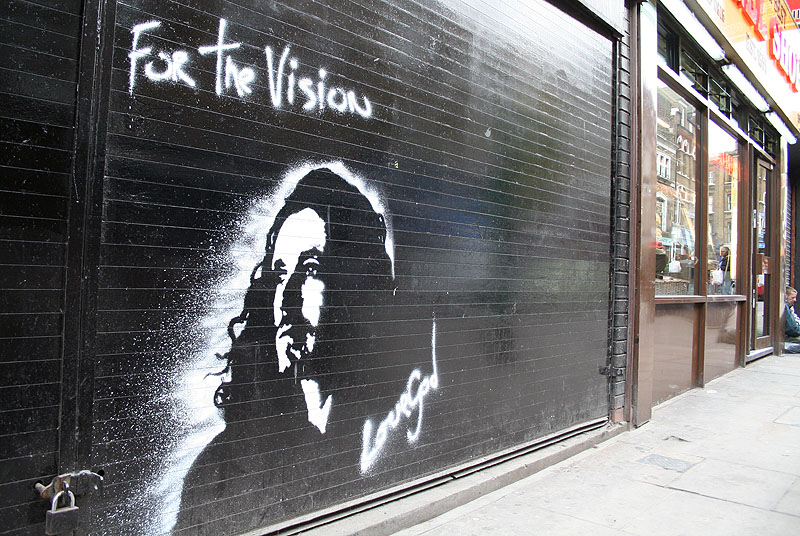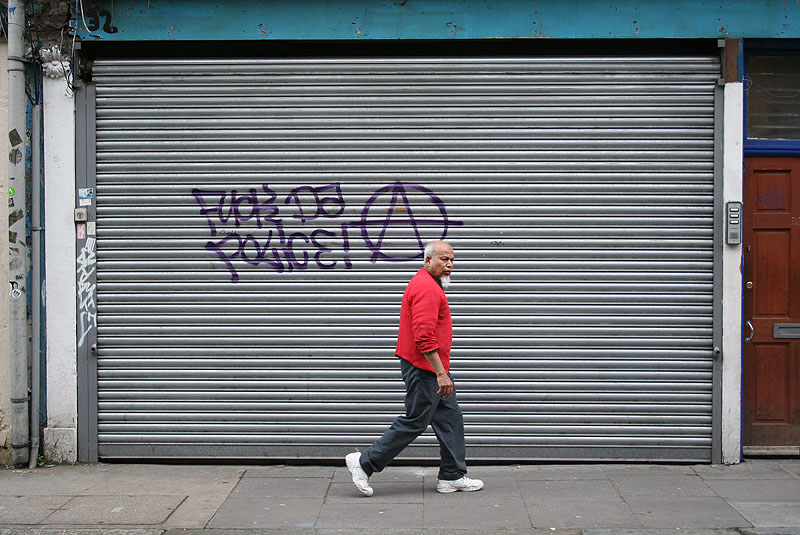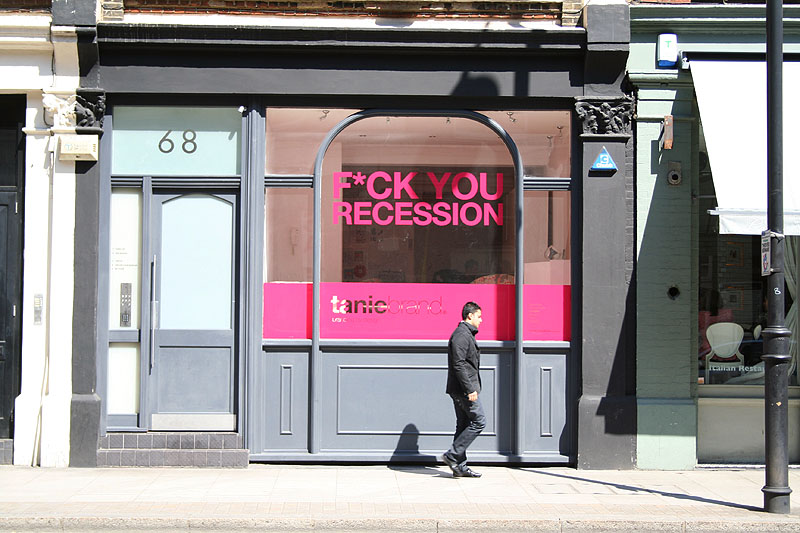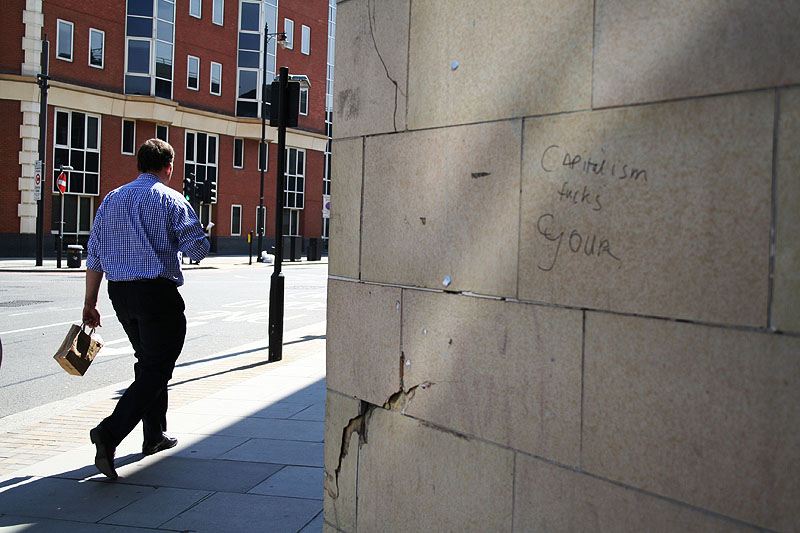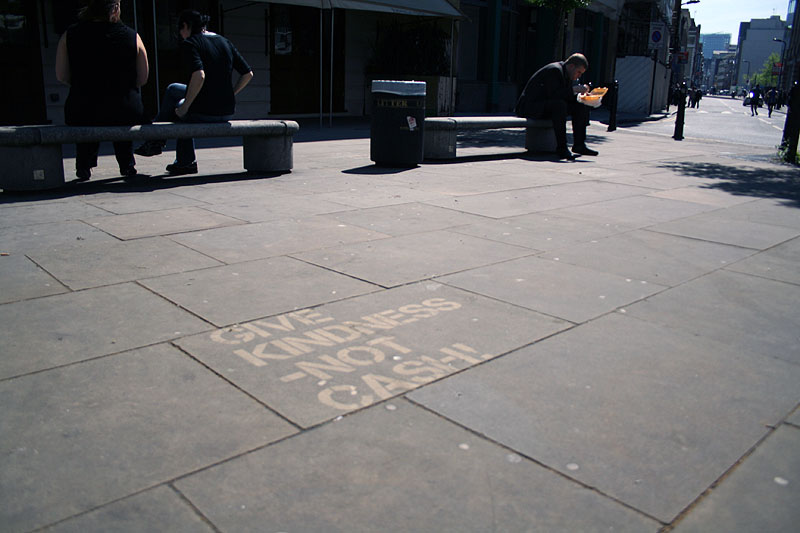 Waterloo: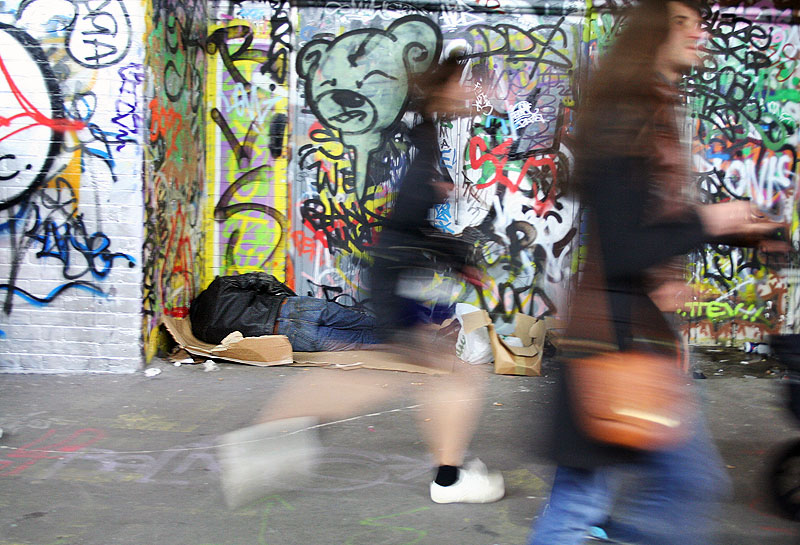 I had an interesting email conversation with someone who got in touch and explained how he felt street photography is intrusive and takes away peoples' privacy.  For about a week we debated this issue and I realised just how hard it is to make some people understand why street photography is a legitimate form of art, or whatever you want to call it.  He felt it was unethical and I quote, "I would imagine that you will come to be widely regarded as being dishonourable and exploitative, and therefore become increasingly unwelcome on protests in future".
He went on to say that my photography "comes across as being correspondingly cold, detached and voyeuristic".  This is the first time I've had such a negative reaction to my pictures, and judging from the majority of responses I get, it's not exactly the consensus.  Nevertheless, I'm all for hearing differing opinions.
All I know is, to me, this is art, in a way which documents the world as it is.  That's no bad thing in my opinion.
Thanks for reading/looking : )