2nd April, 2009
East London
The building next door to where I work has been occupied by squatters for the last few days.  They've made it a base for G20 protesters and there has been a large police presence, although they mostly just seemed to loiter around.
Yesterday I asked a policeman what was going on, and he told me he didn't know, and that I was free to knock on the door and ask the protesters myself if I wanted.  So, I knocked on the door and it opened up about an inch.  I was greeted by three anxious-looking people in their 20s who had covered their faces with bandanas.  They studied me for a second before opening the door and asking me to come in as they as didn't want anyone outside looking in.
They explained that this was their base and they were peacefully making it their home for the duration of the protests.  They were polite and spoke quite eloquently, but asked me not to take any pictures.  However they were more than happy for me to look around.
When I left, the policemen outside asked me what I'd seen.  They really hadn't expected them to let me in.  I was even told by a senior policeman that I should join the police force!

Anyway, this morning as I came into work I noticed a sign was hanging outside the building, which was obviously erected by the protesters.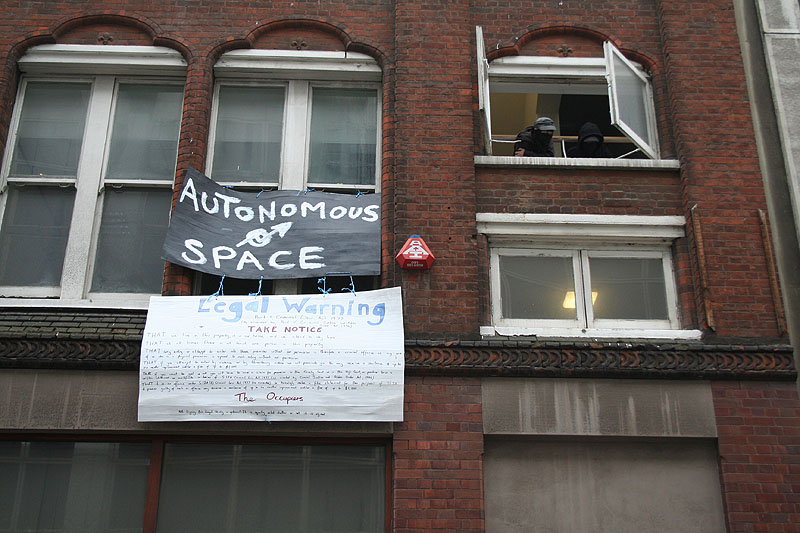 Click here for a closer look at the sign.  This "legal warning" is perfectly valid.  The law here can make it difficult to evict squatters, which is strange really.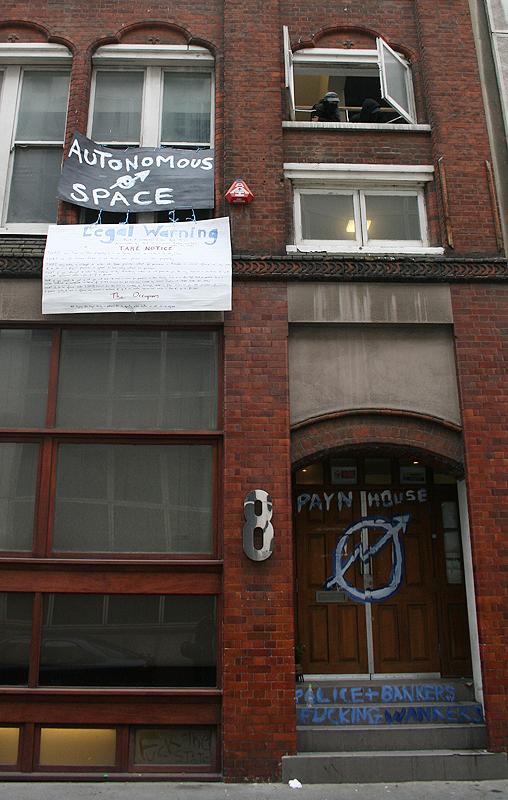 I can't remember how many times I've seen 'bankers' rhymed with 'wankers'.  Original!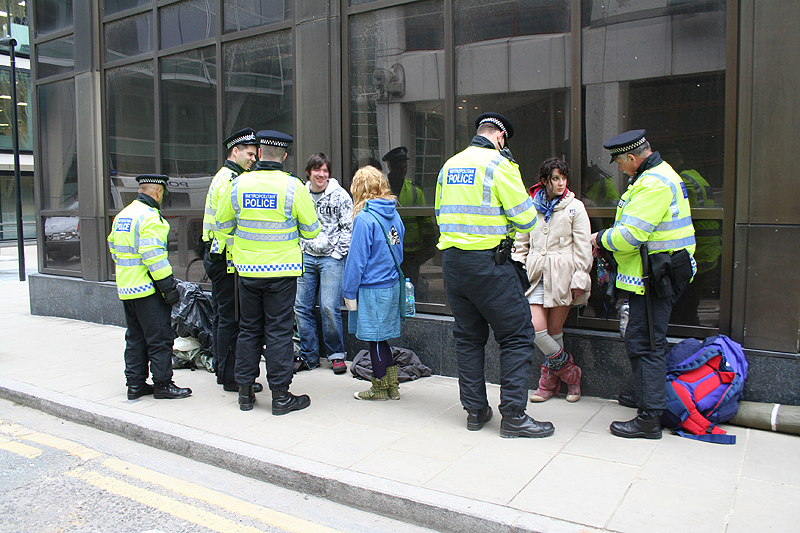 Some people outside were being questioned and searched – they'd come out of the building.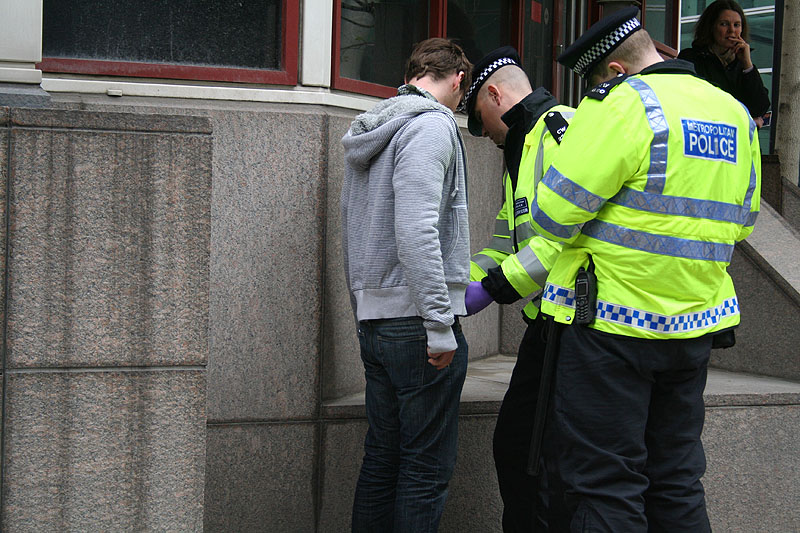 At around midday I saw a large group of riot police run past the window, so I went out and saw this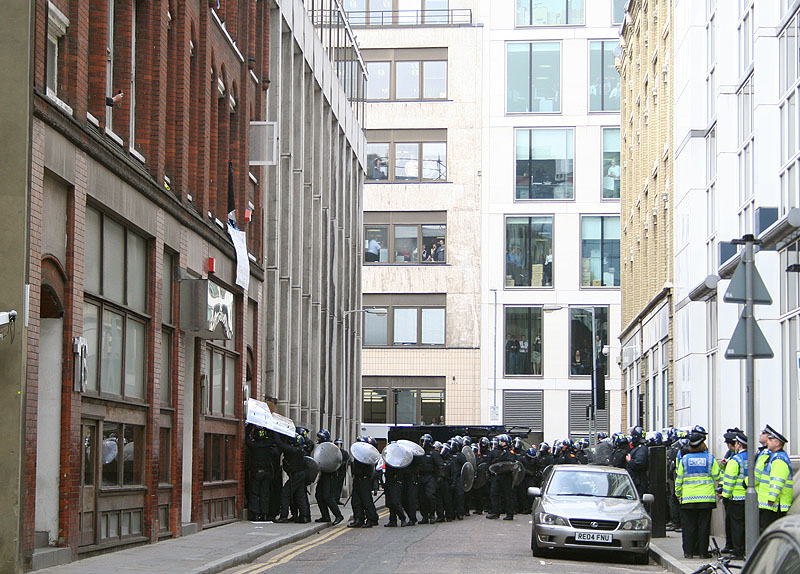 Perhaps I should have advised them that a knock on the door might have sufficed.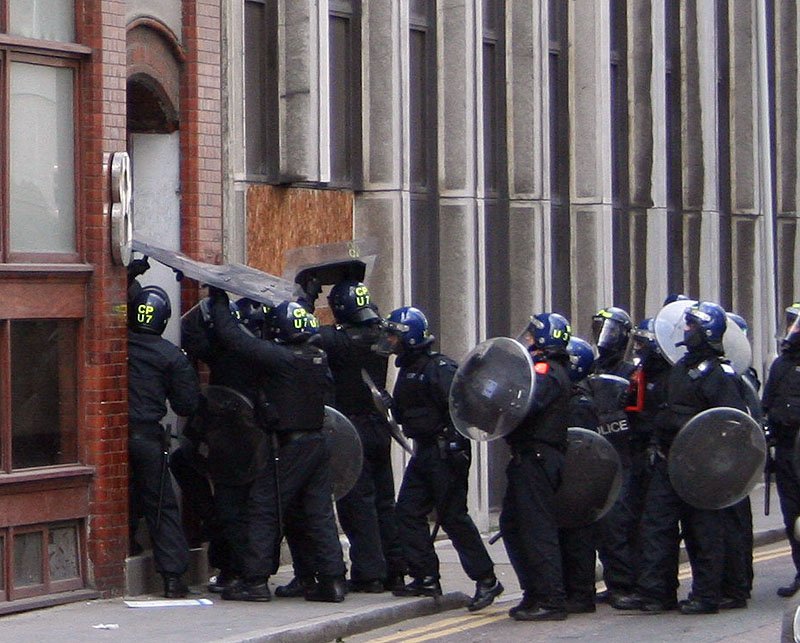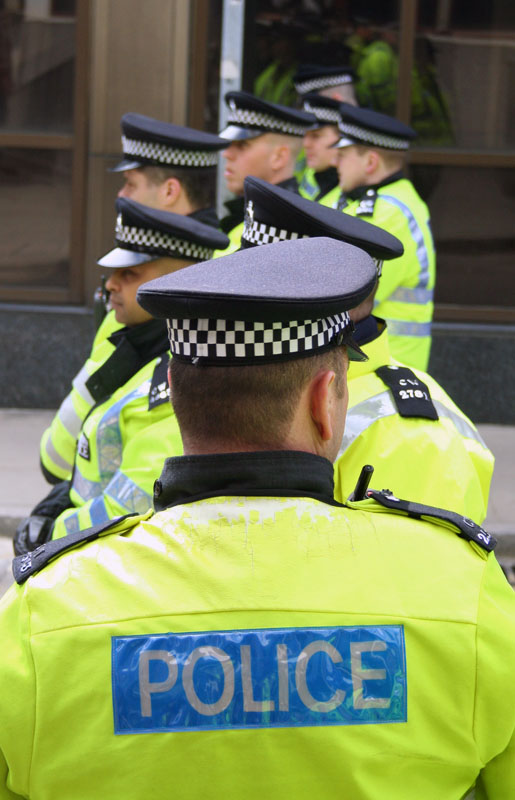 The police had blocked that part of the street off, and seemed intent on getting the protesters out.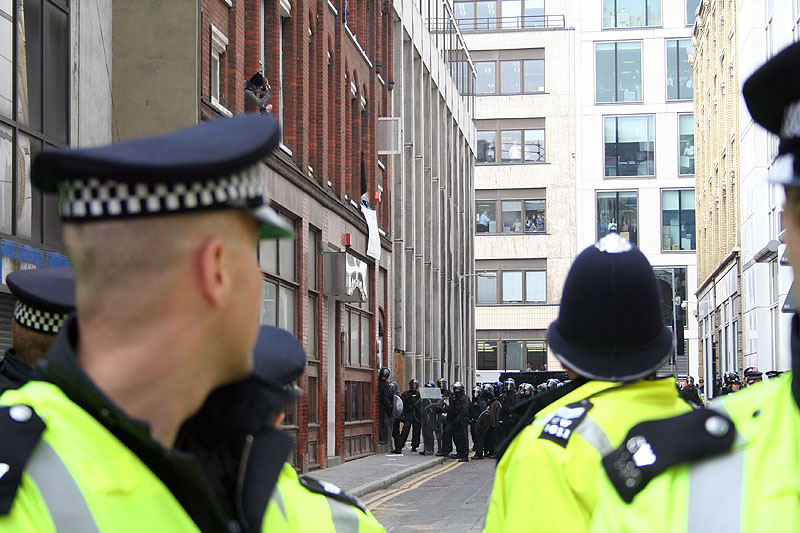 Someone shouted something and the riot policemen all began running in my direction.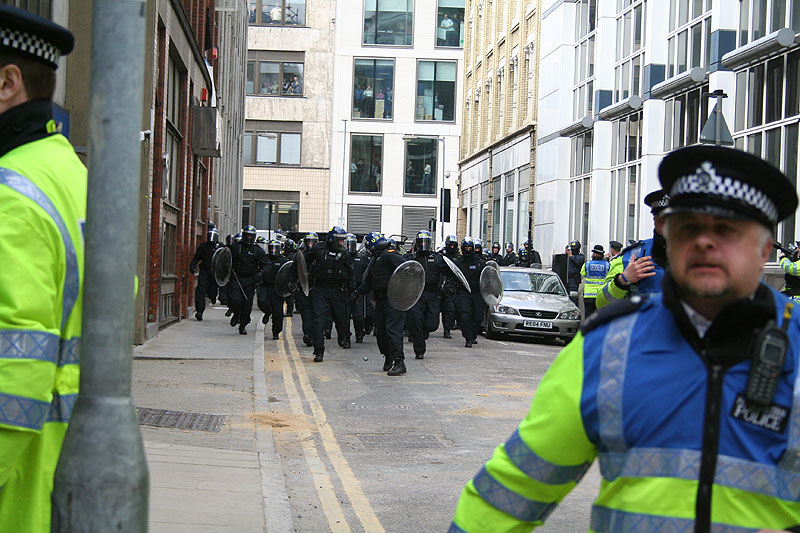 I have to say, I've never been in front of a group of charging riot policemen.  I was promptly grabbed by one in a yellow jacket who told me they wouldn't run around me – they'd just run over me if I didn't move.  Fun times.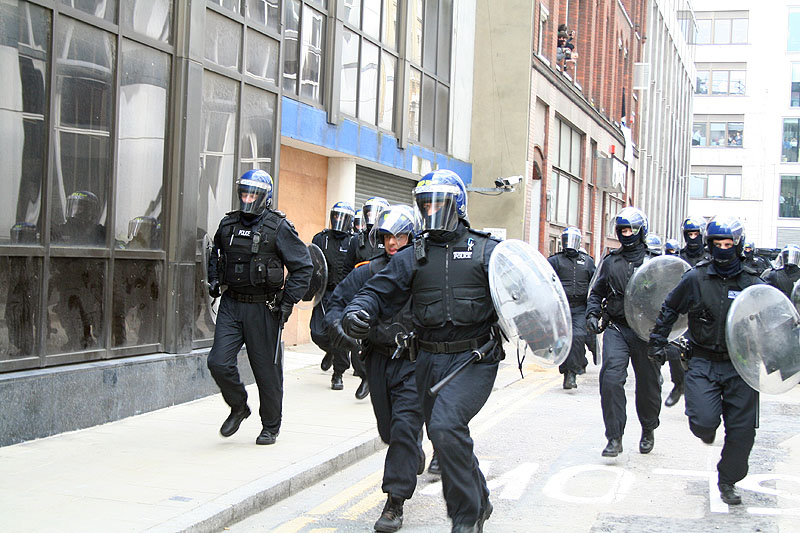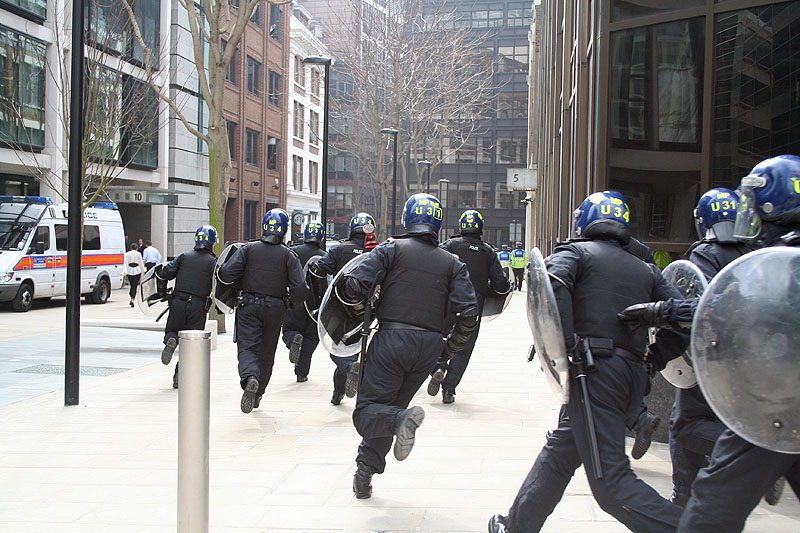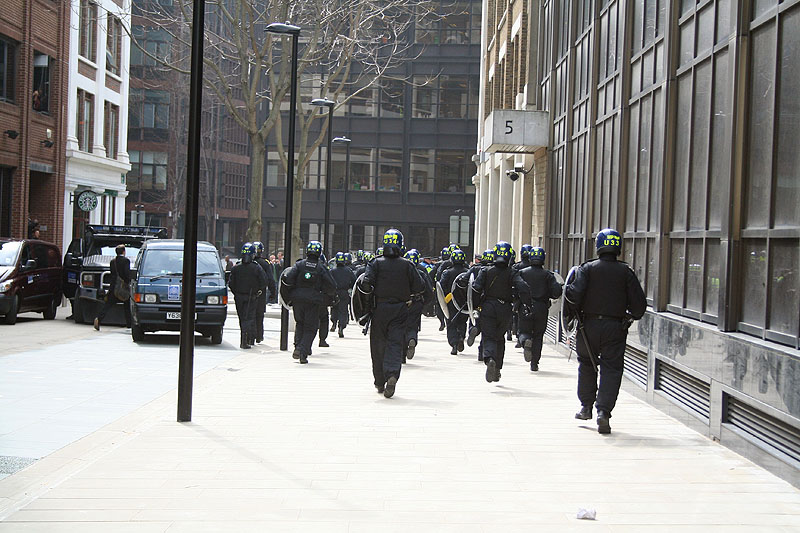 It turns out the squatters had also occupied a building on the adjacent street, and the police had only just realised.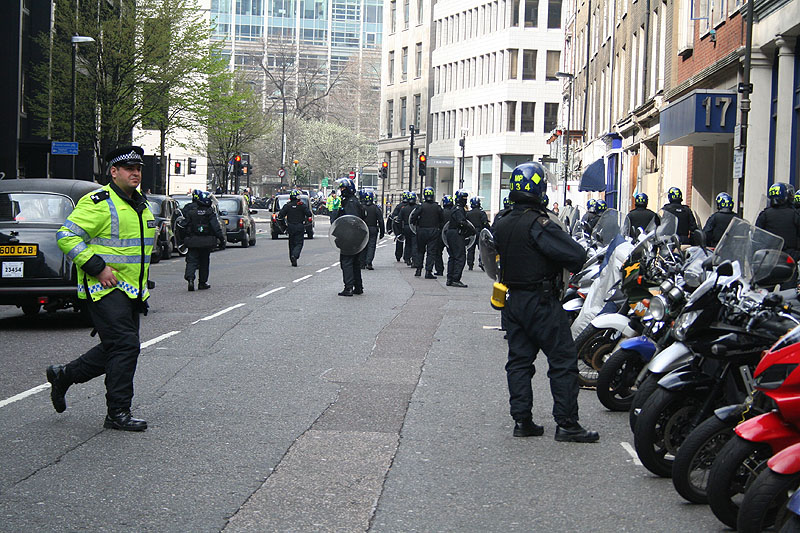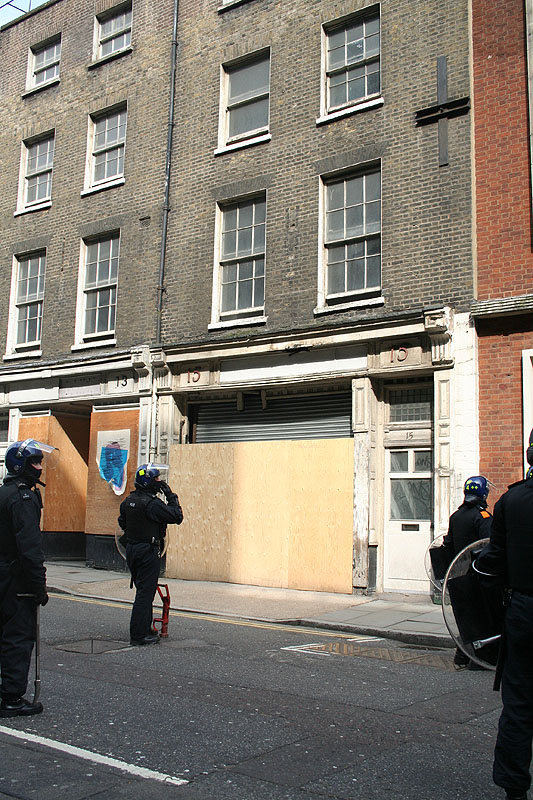 They pondered which building to go for.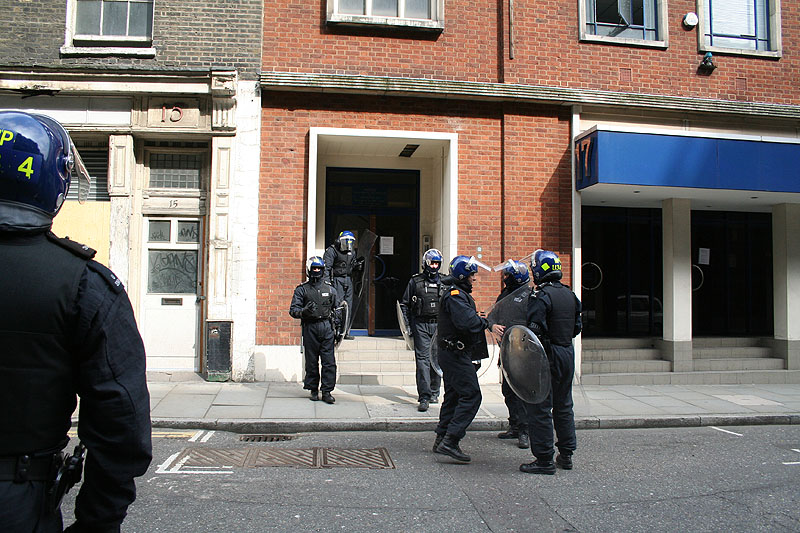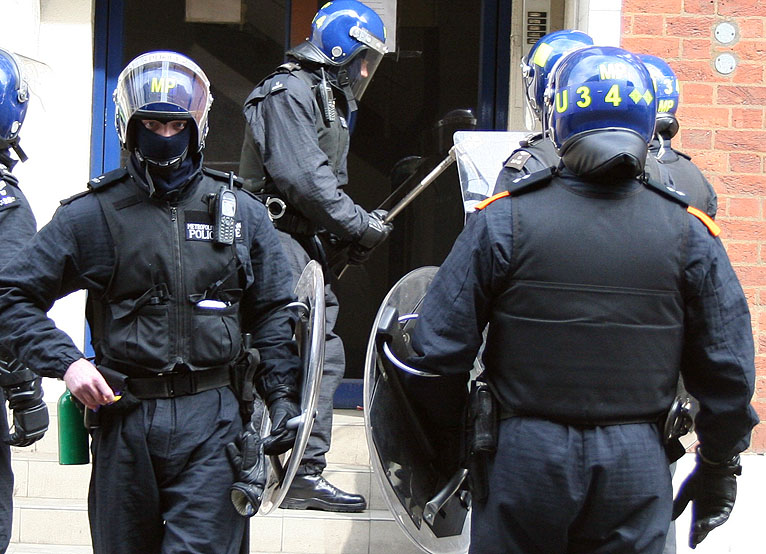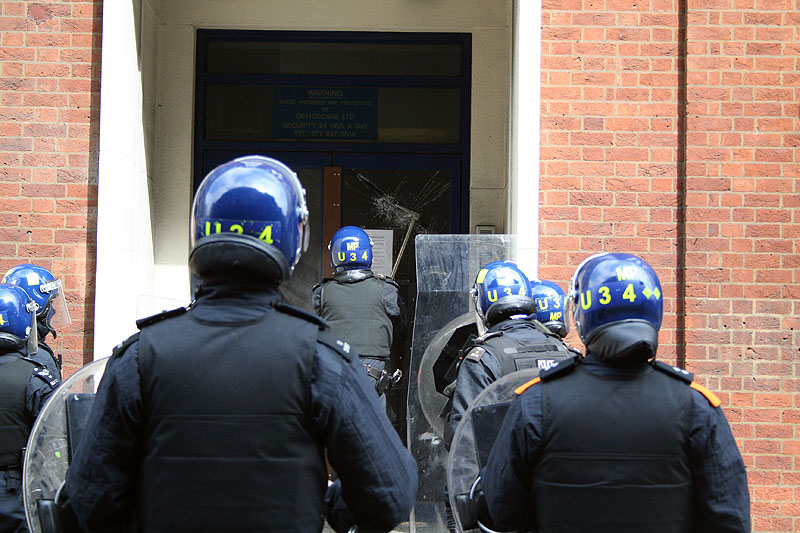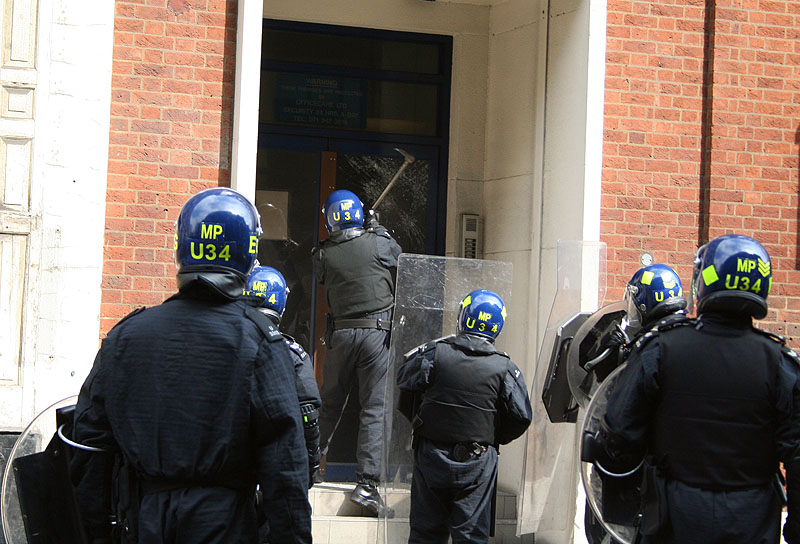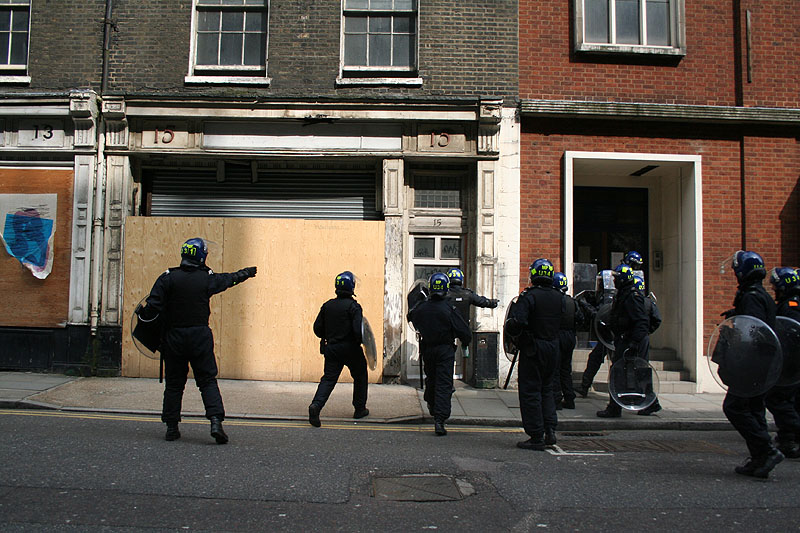 Squatter alert!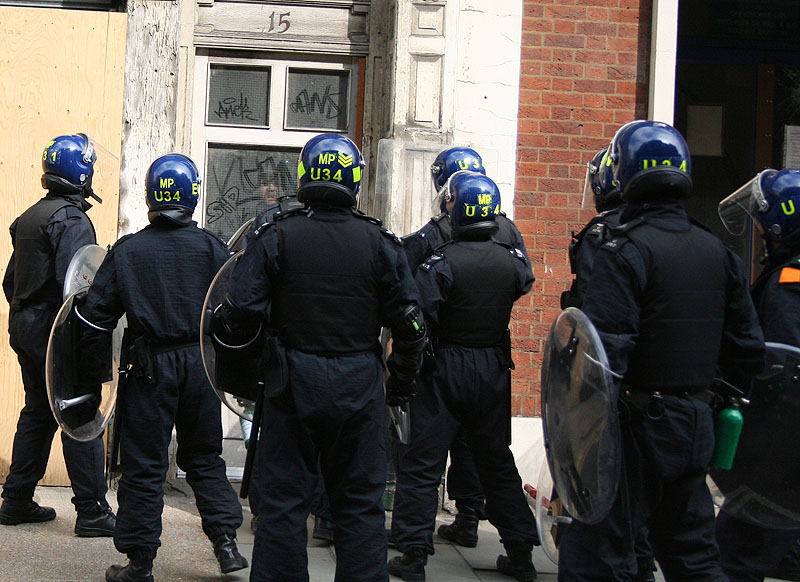 At this point I was moved by a policeman who said that he'd take away my camera if I didn't get away.  As the law stands, they'd have to arrest me first before being able to do this.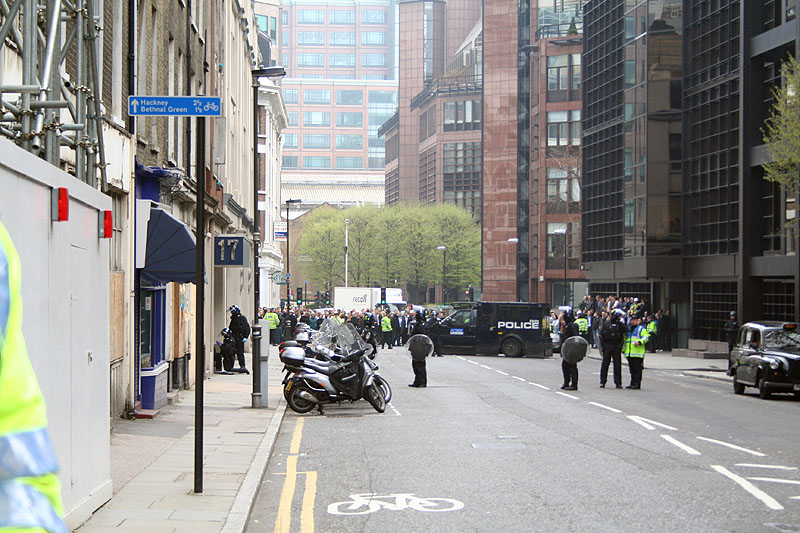 It's strange seeing derelict buildings on one side of the street, and the shiny windows of UBS on the other.  It's also strange seeing the road I walk down every day being full of riot police.  On another note, I want that van.  I have never actually seen these kind of riot police vans before.  They're marked with "DHN Police" but I have no idea what DHN stands for, and a quick Google couldn't answer my question either.  Any ideas?
I couldn't really see much so I went around the back where one of the squatters was being interviewed.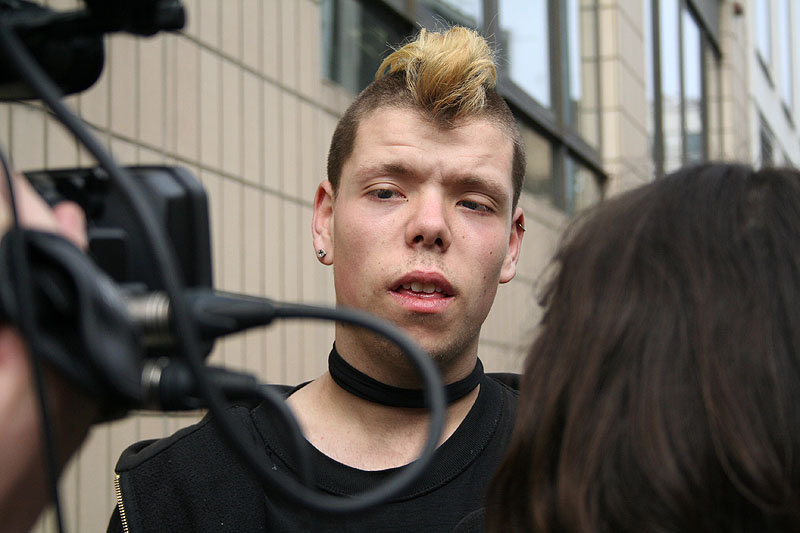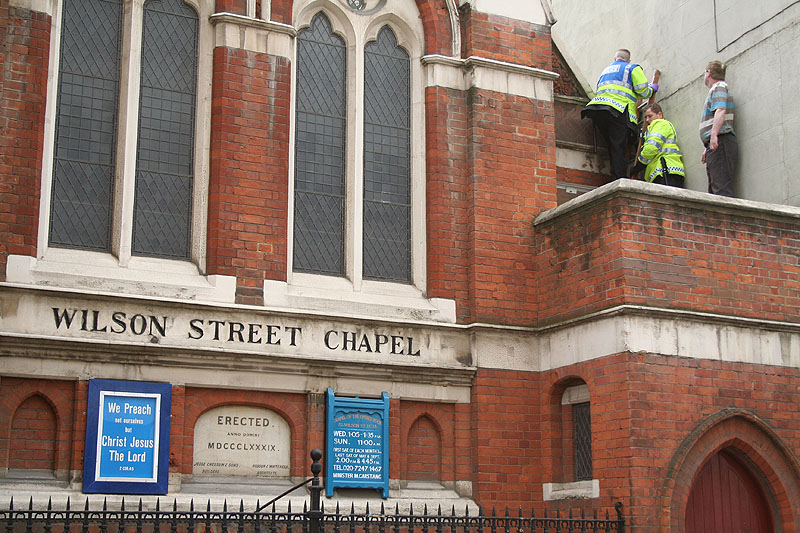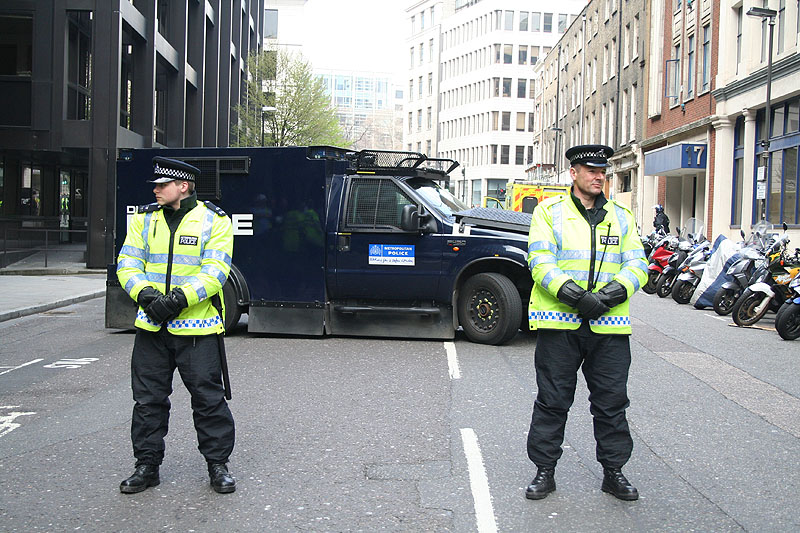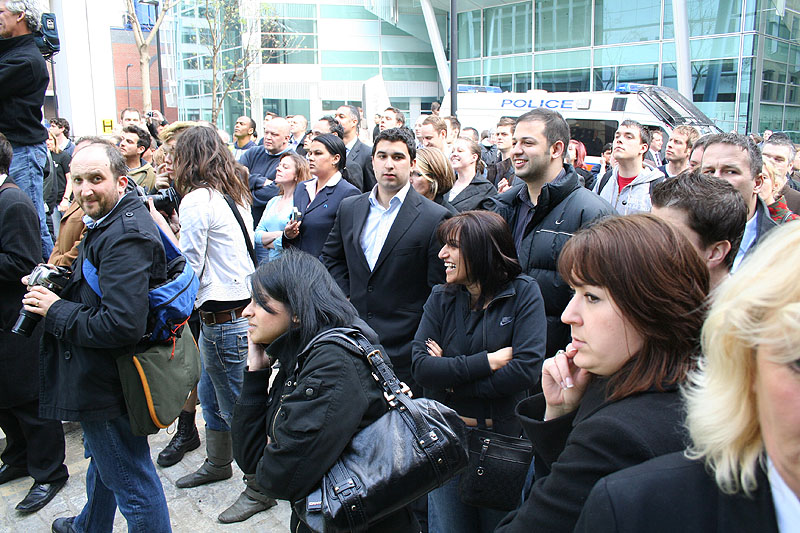 The police told me they stormed the building because they believed those inside were involved in violence at yesterday's main demonstrations outside the Bank of England and RBS.  As it stands, over 100 people have been arrested over the last two days.
There's nothing like a light bit of entertainment at lunchtime.
Goodbye squatters.