April 1st, 2009
Square Mile, London (Financial district)
Today saw a number of protests taking place in the financial district (where I work! Don't tell the protesters..).  There were four 'Horsemen of the Apocalypse' marching from Moorgate, Liverpool Street, Cannon Street and London Bridge.
It was a weird day.  We were all told to dress down so the City was full of people wearing jeans.
I headed for Liverpool Street Station.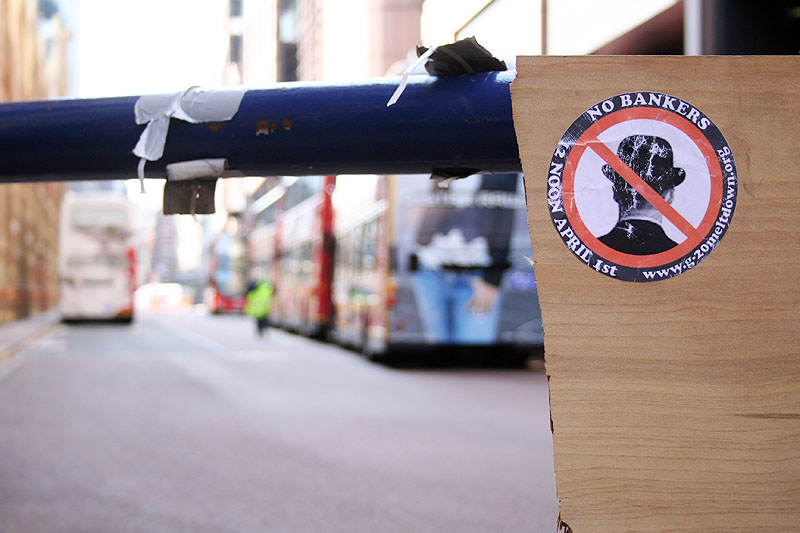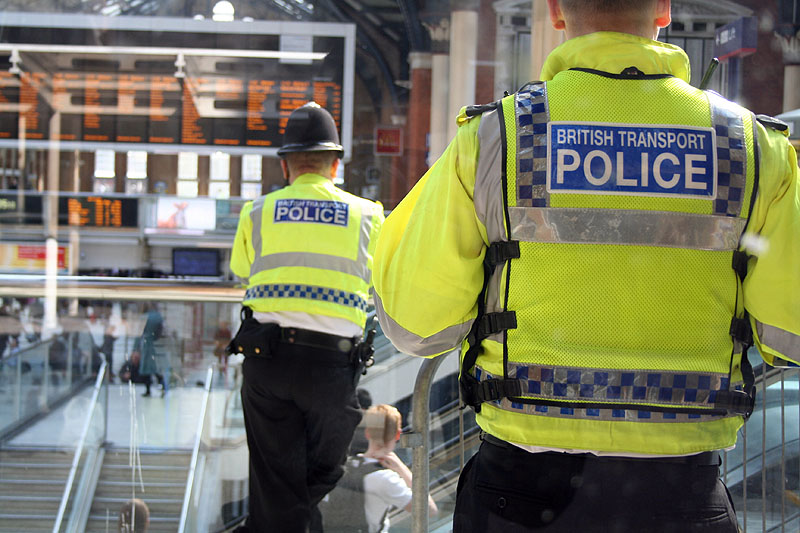 The protest started out fairly tame.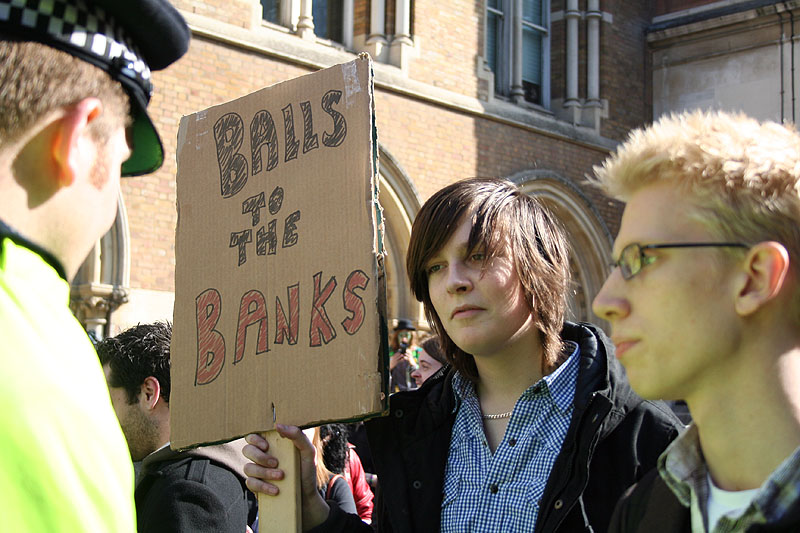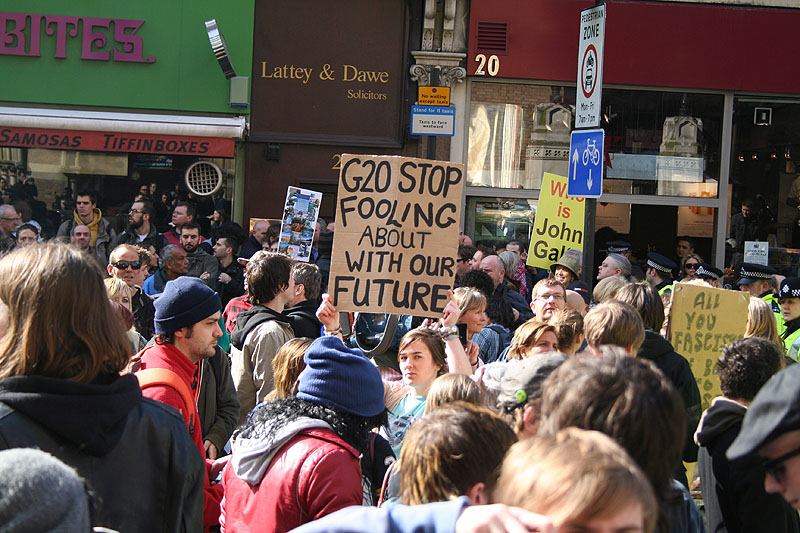 One to full view: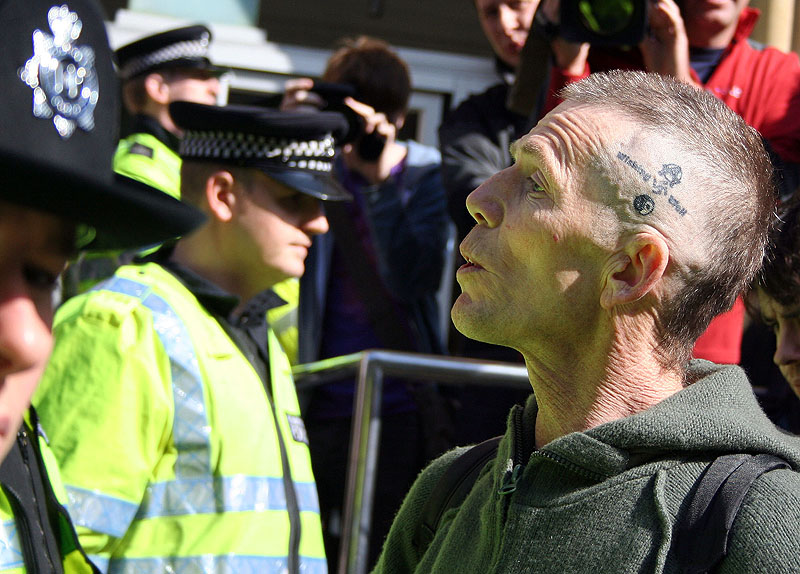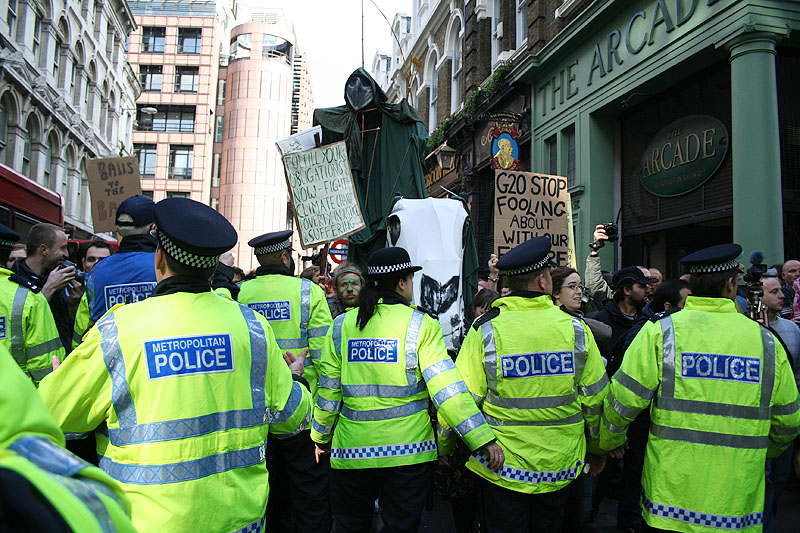 The police formed a line and wouldn't allow anyone to cross it.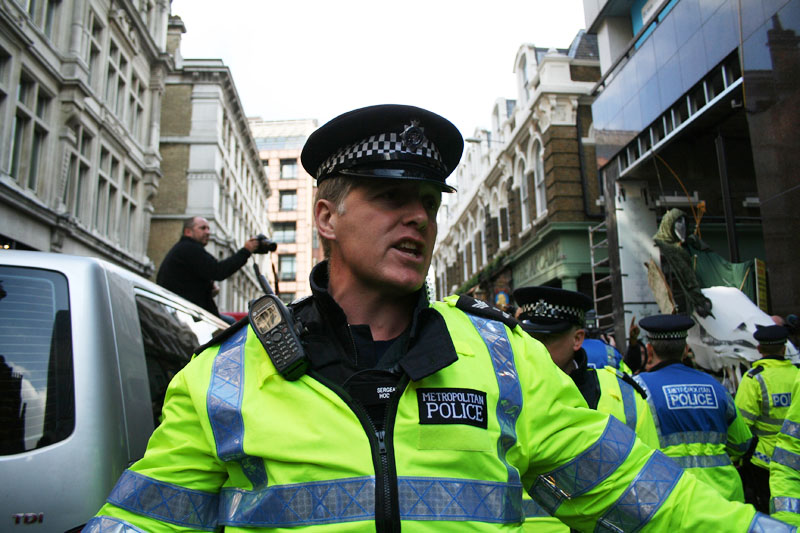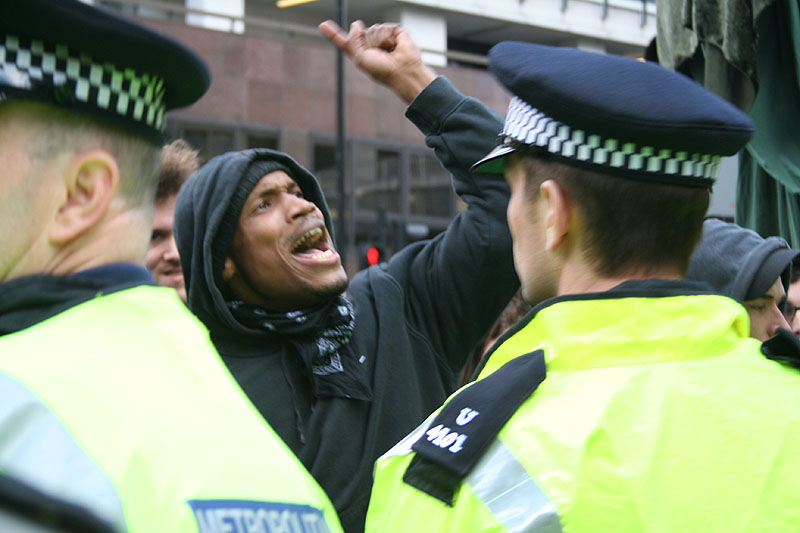 He was chanting things like 'fuck the bankers'.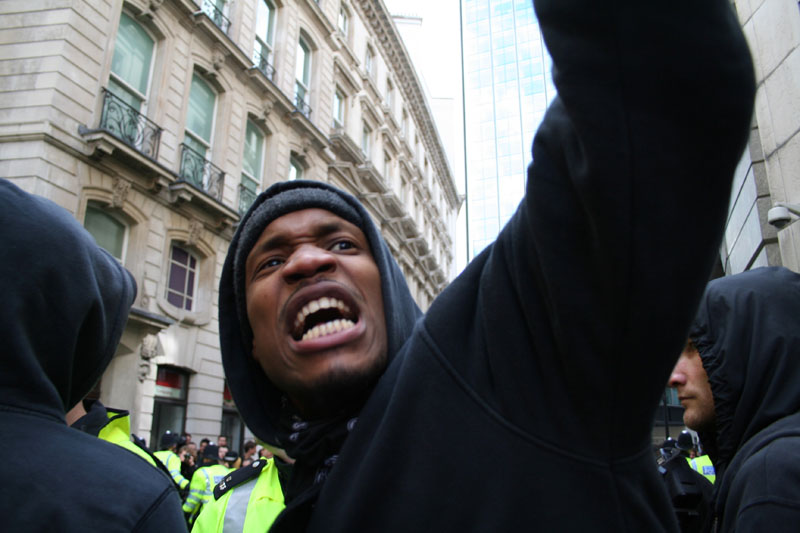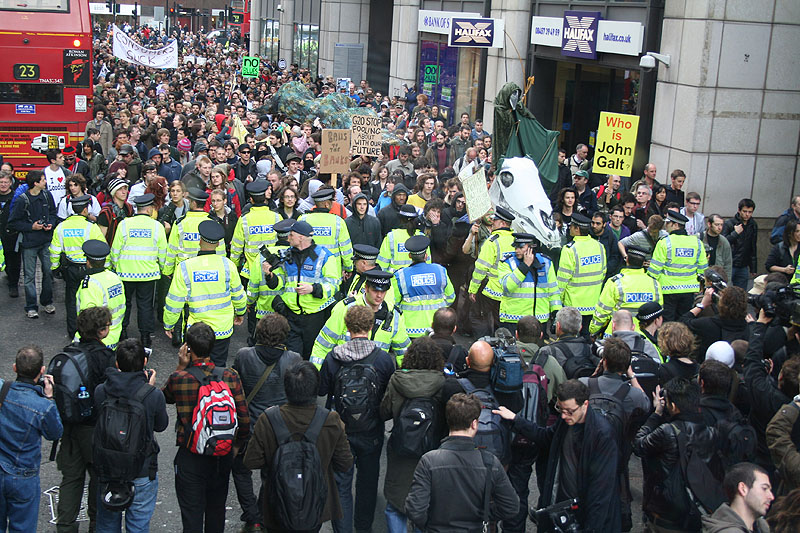 At one point I think there may have been more photographers than protesters.  I guess everyone got the same pictures?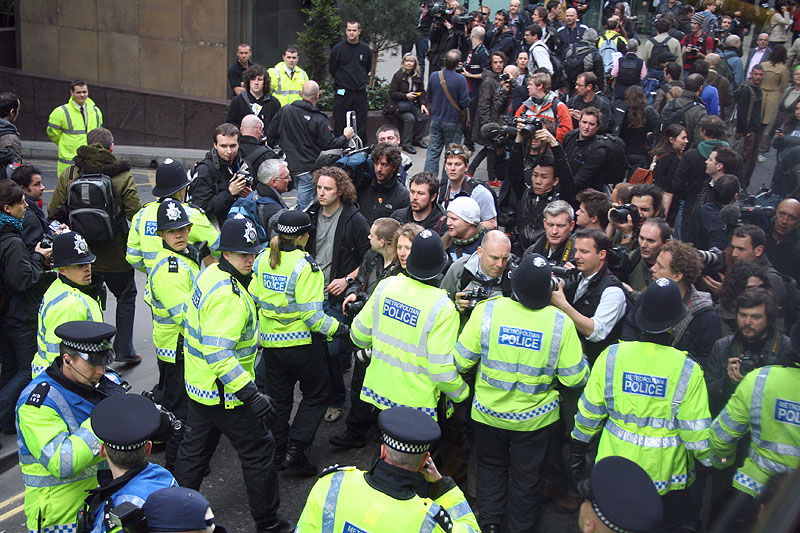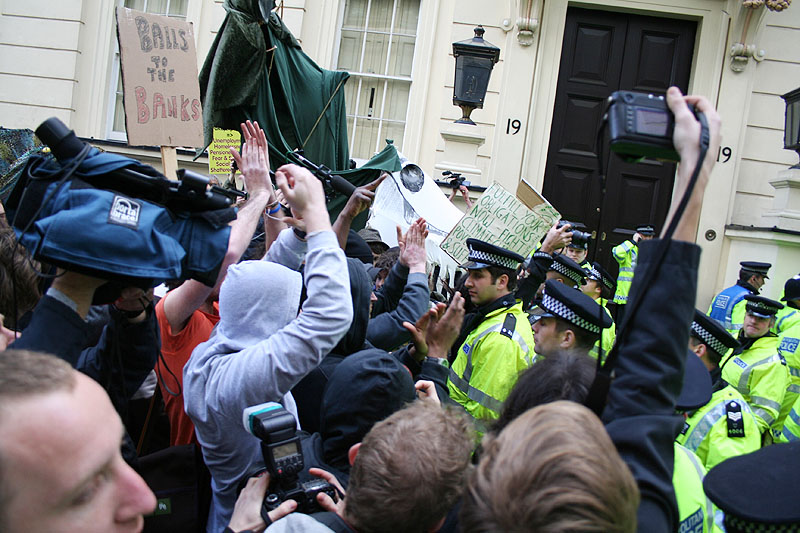 The demonstrators marched to the Bank of England where all four protests converged.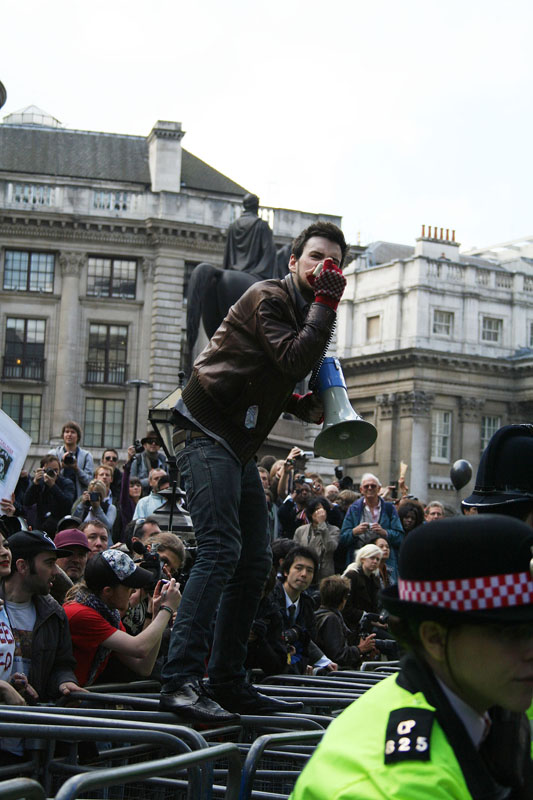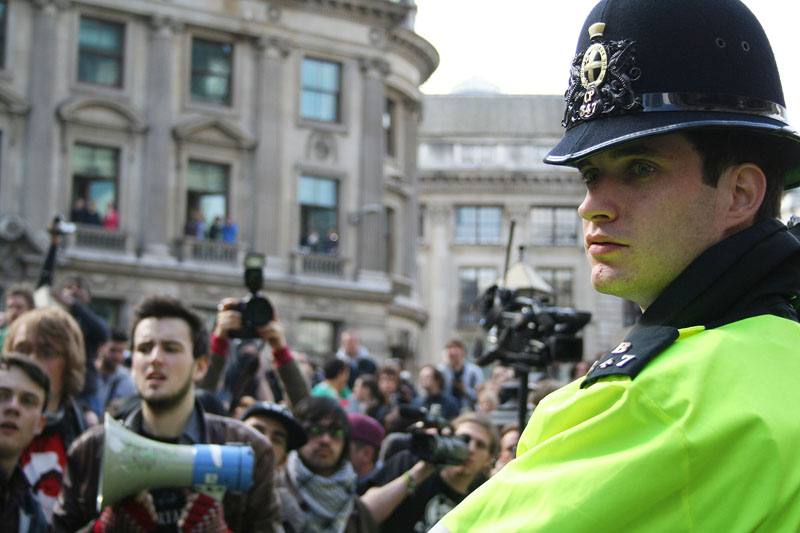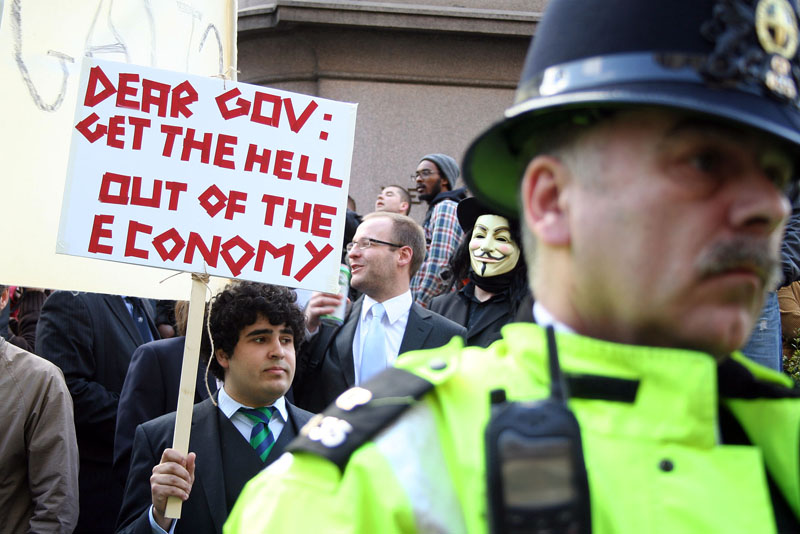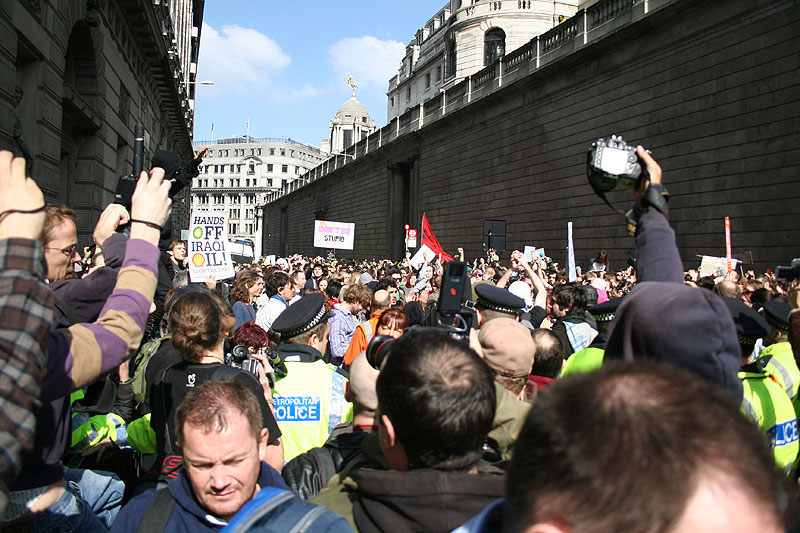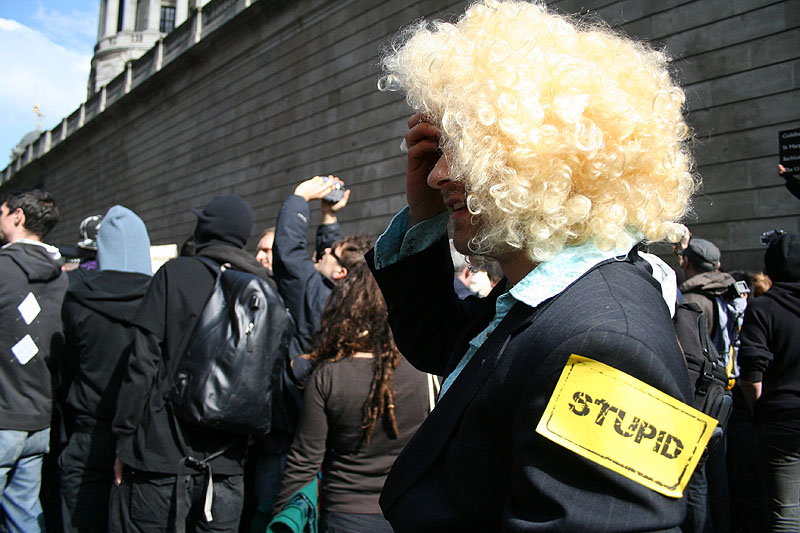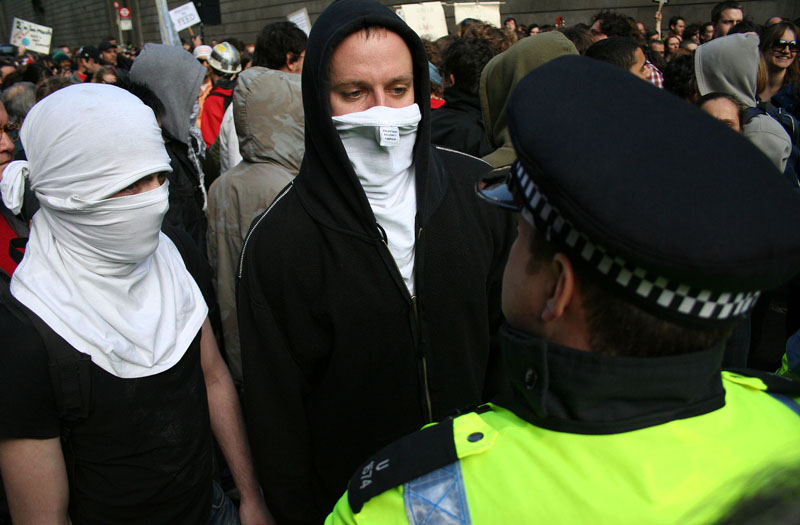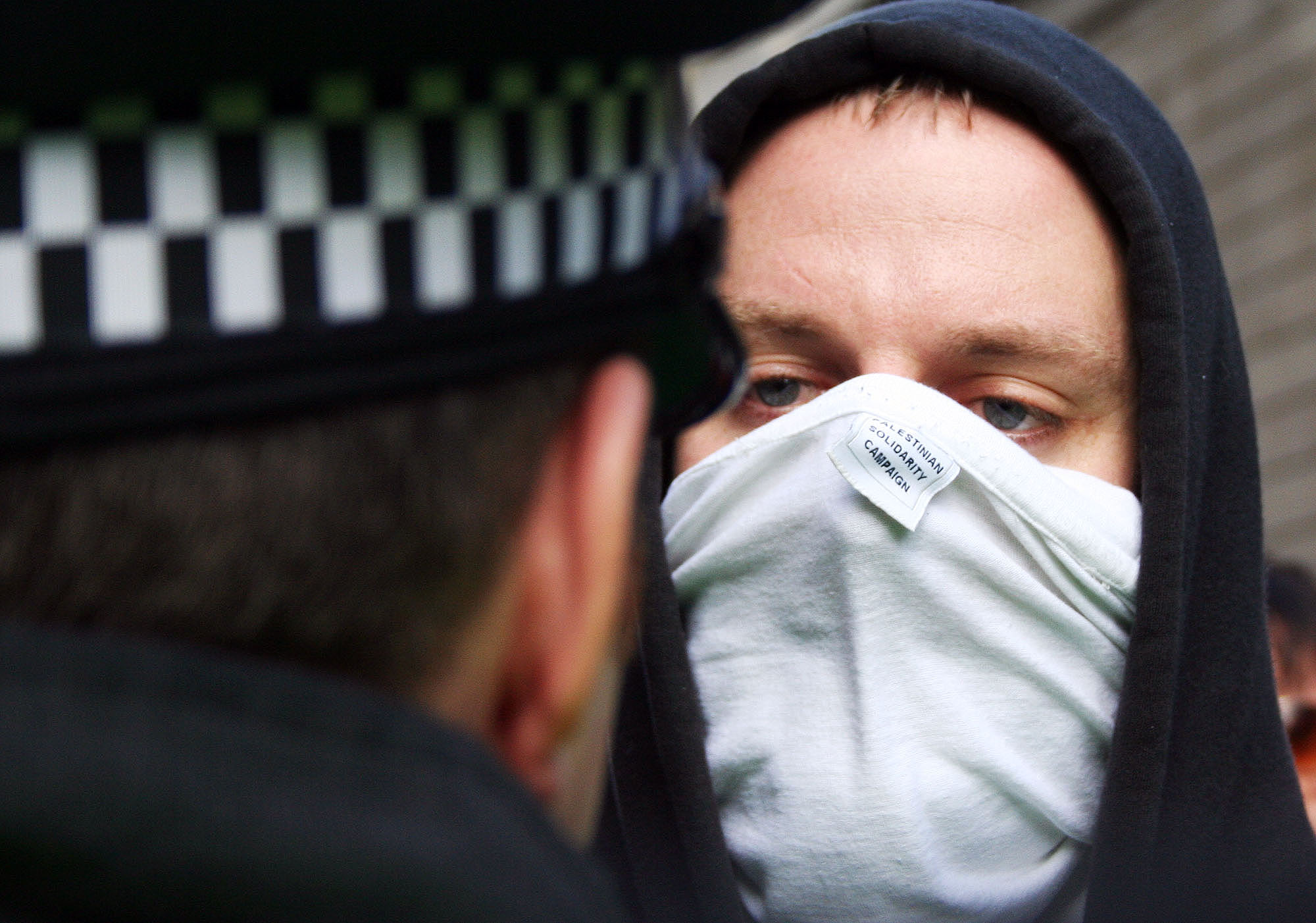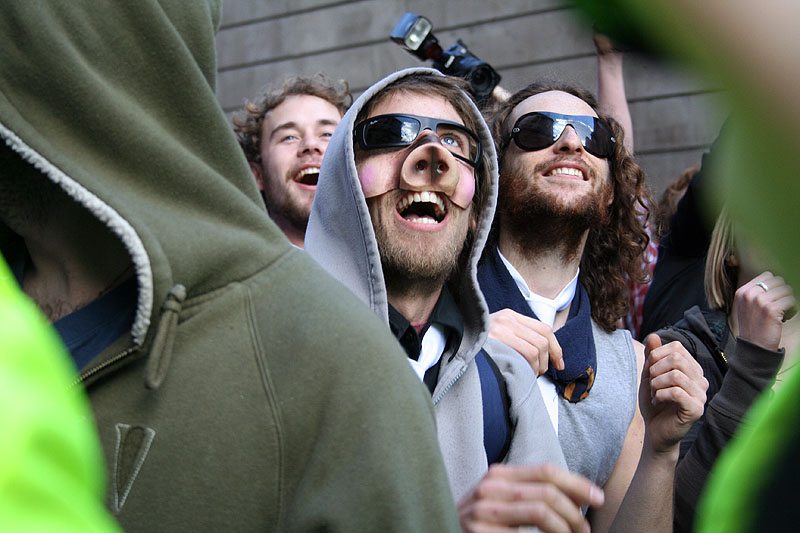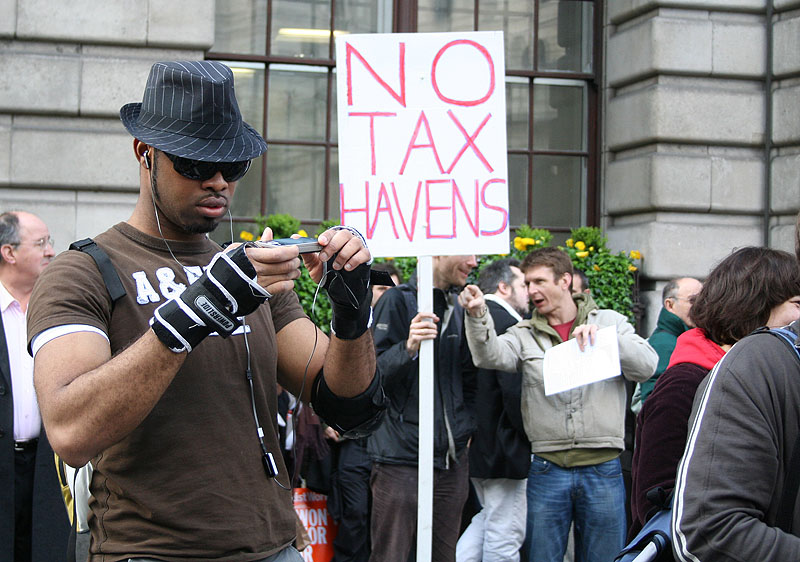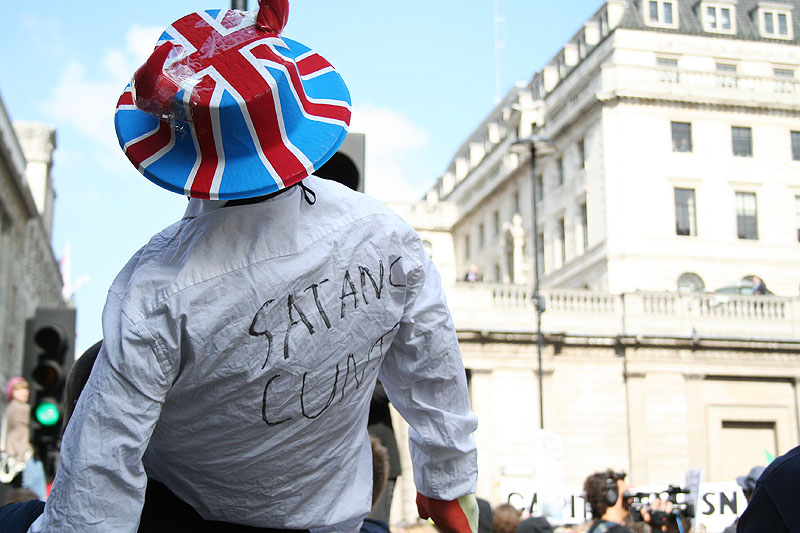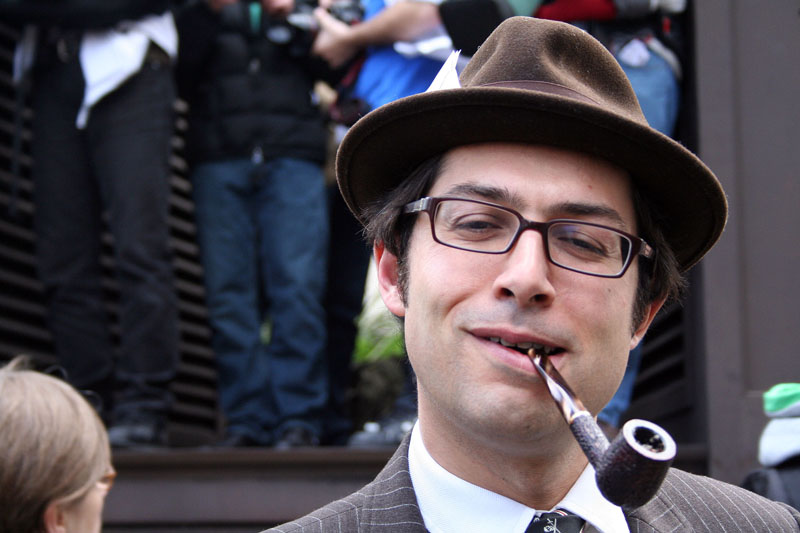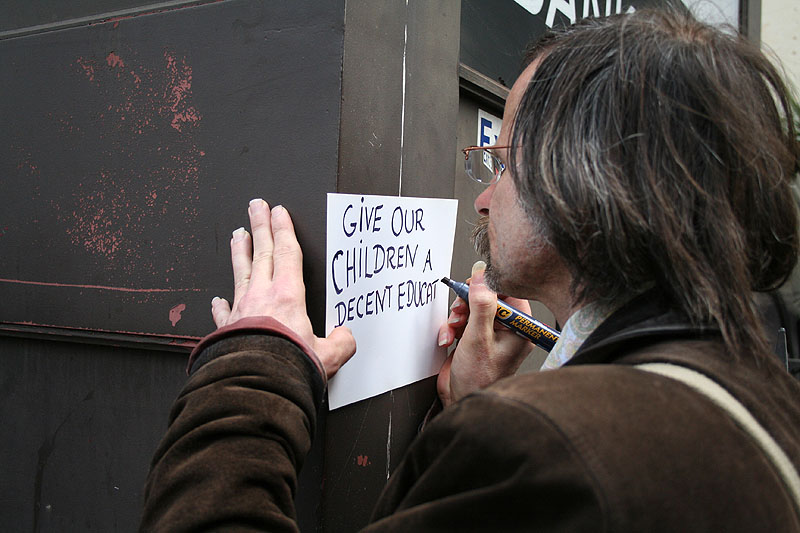 The atmosphere was, on the whole quite friendly and upbeat, until the police decided to block off all the roads surrounding the area, so that no one could get in, or out.  I saw a woman telling police that her son was in hospital and she had to see him, but they didn't allow her to leave.  There were people who managed to get caught up in the action accidentally and then couldn't leave.  Only those with Home Office-issues press passes (whatever those are) could exit the area.  Even regular press passes wouldn't do.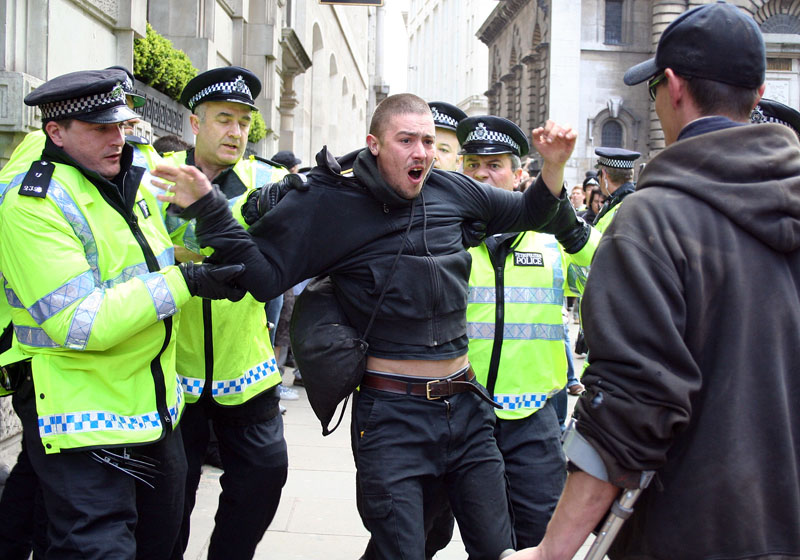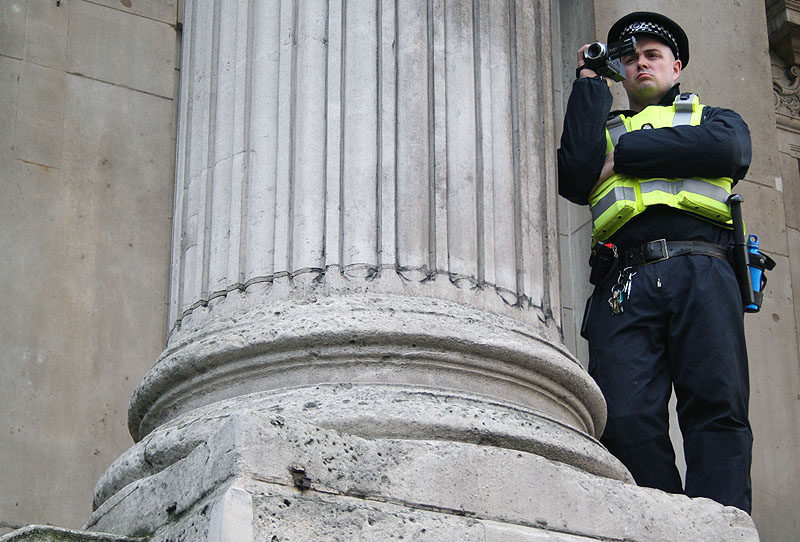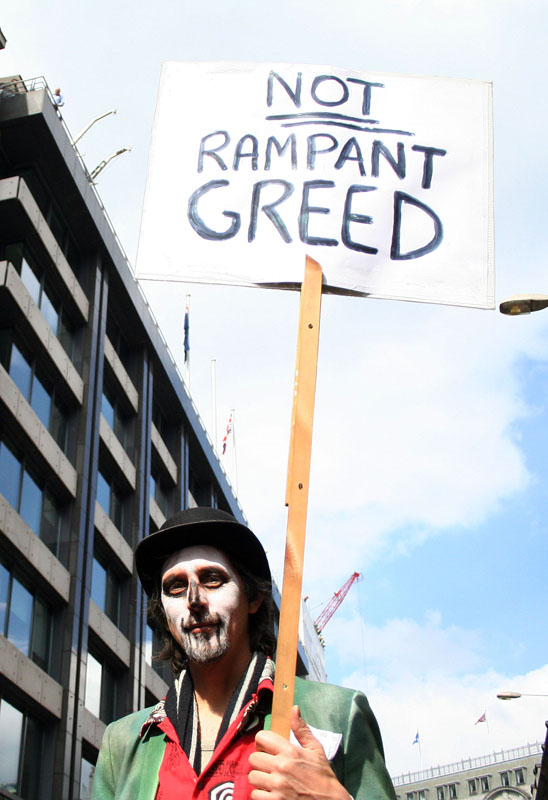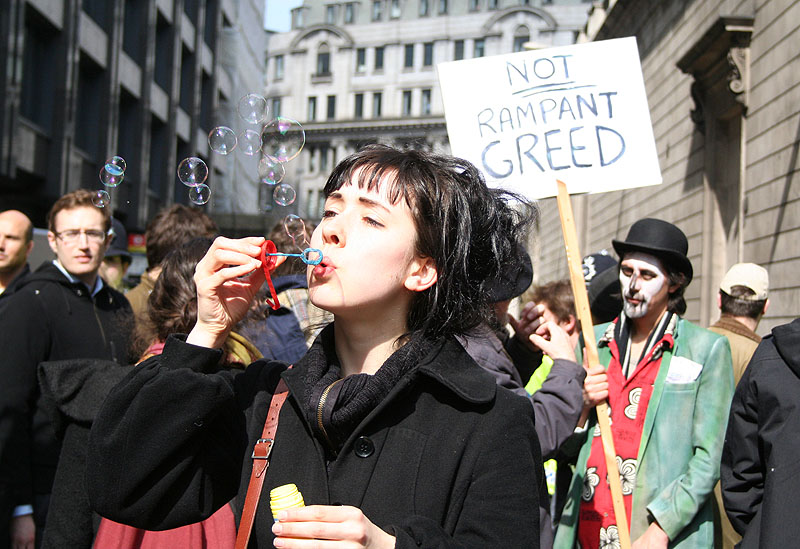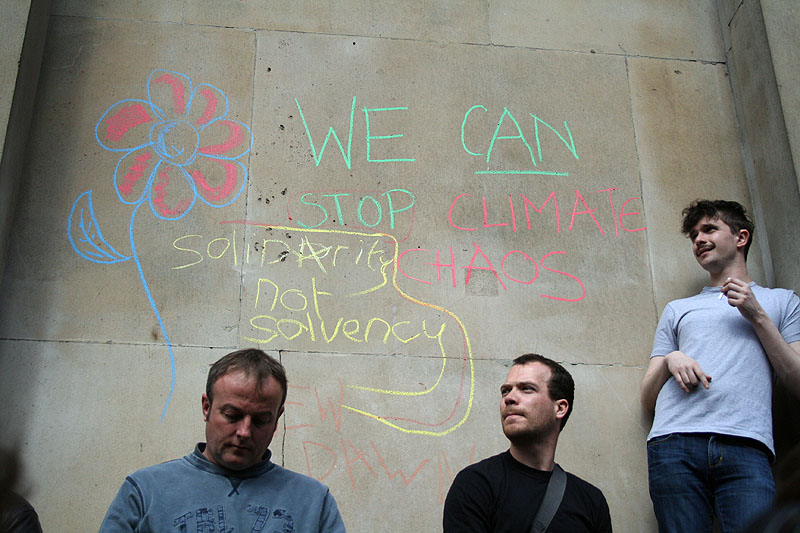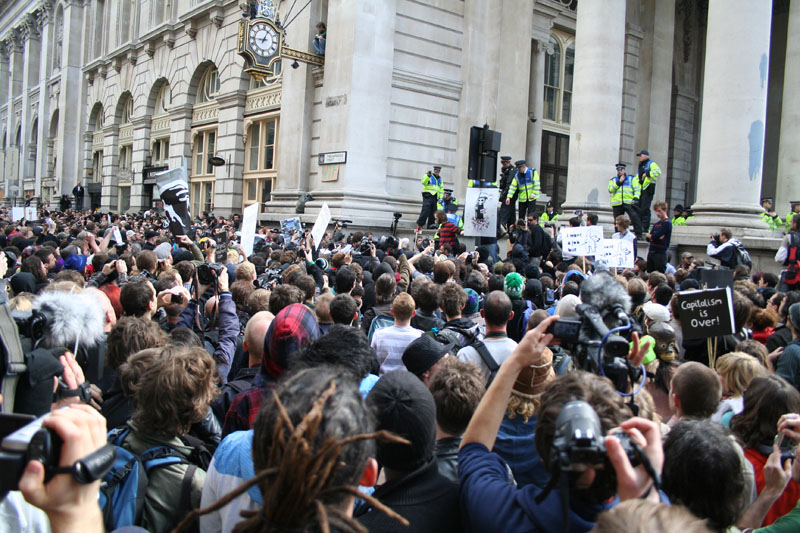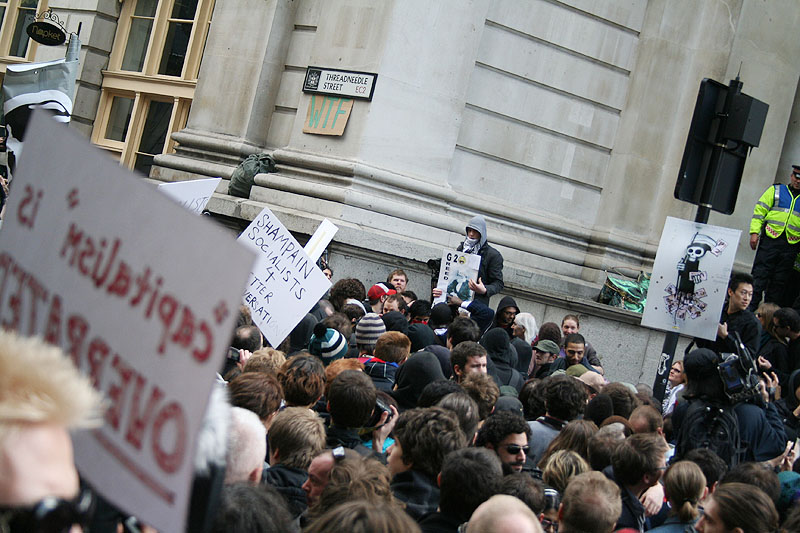 I clearly haven't had enough practice shooting blindly!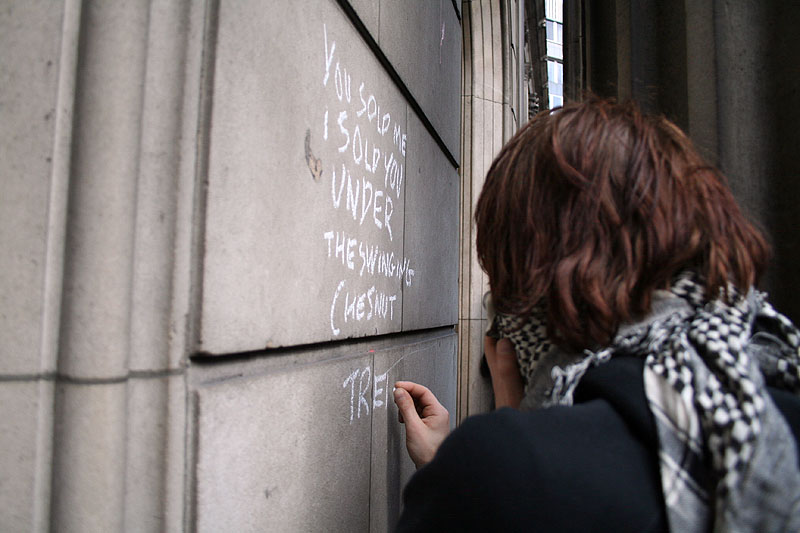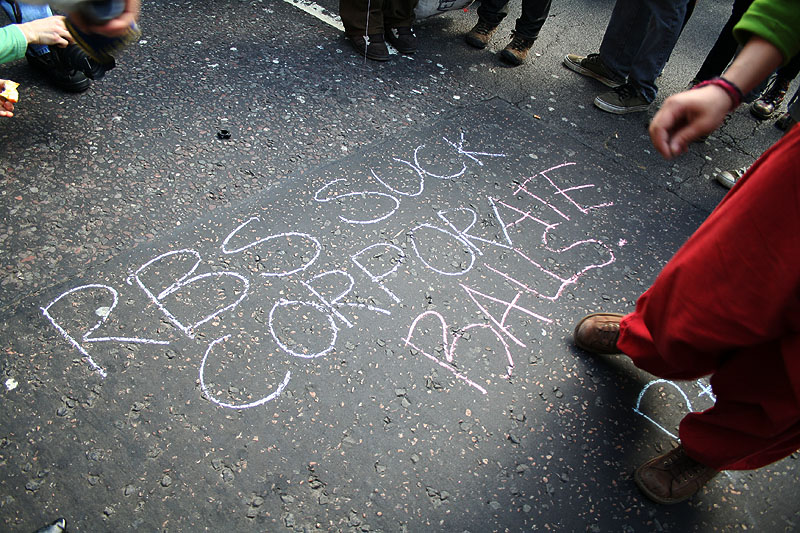 RBS is not a popular bank.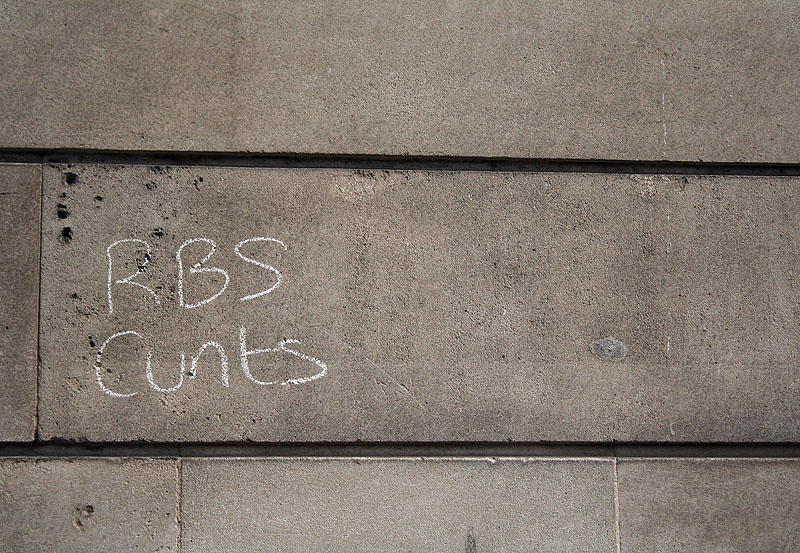 This was the street leading to one of the RBS offices.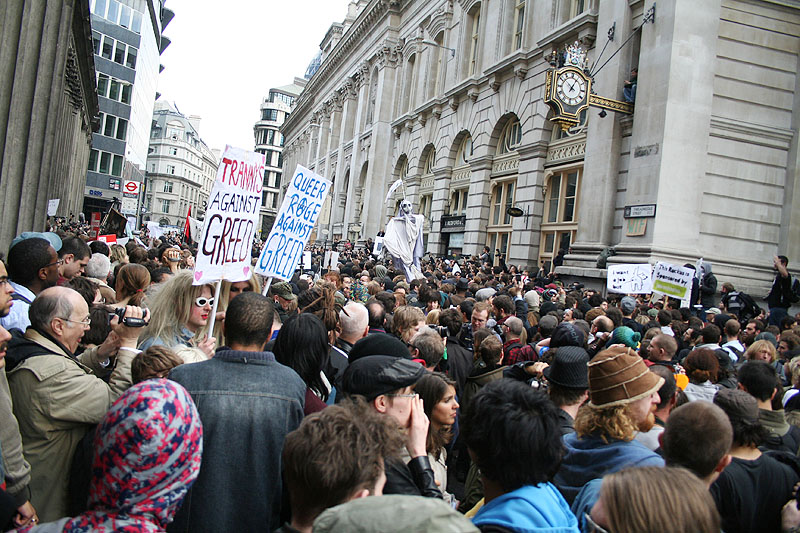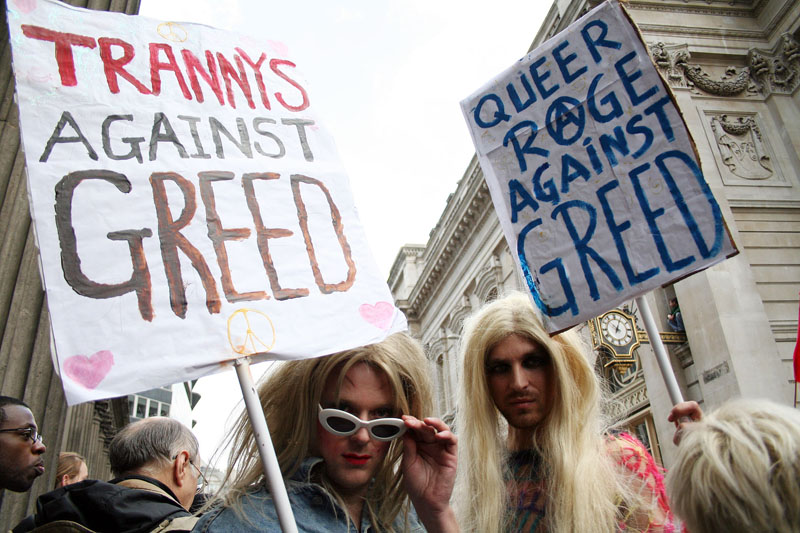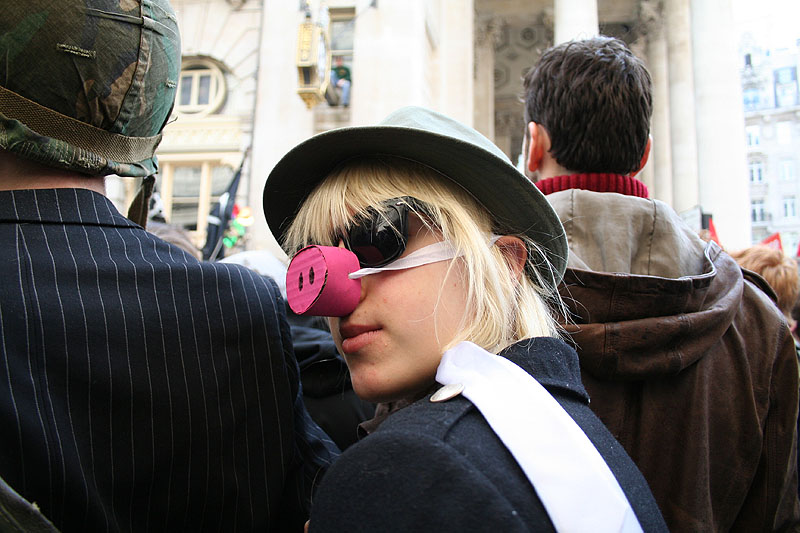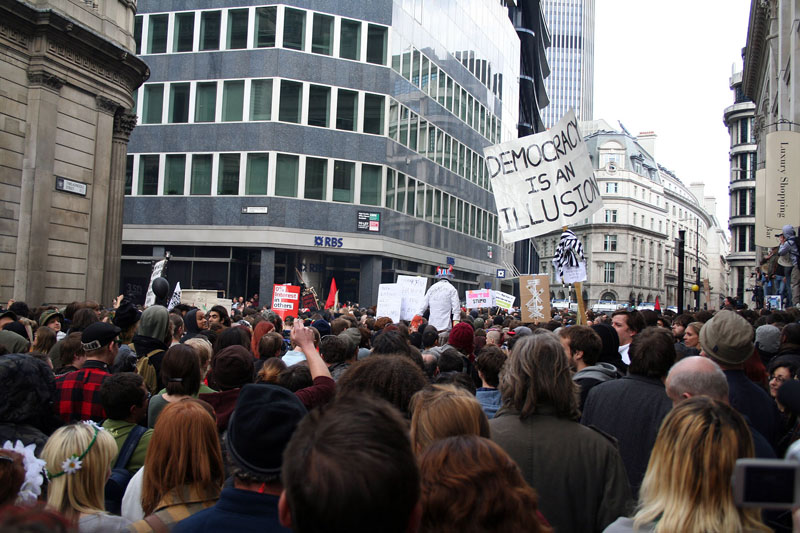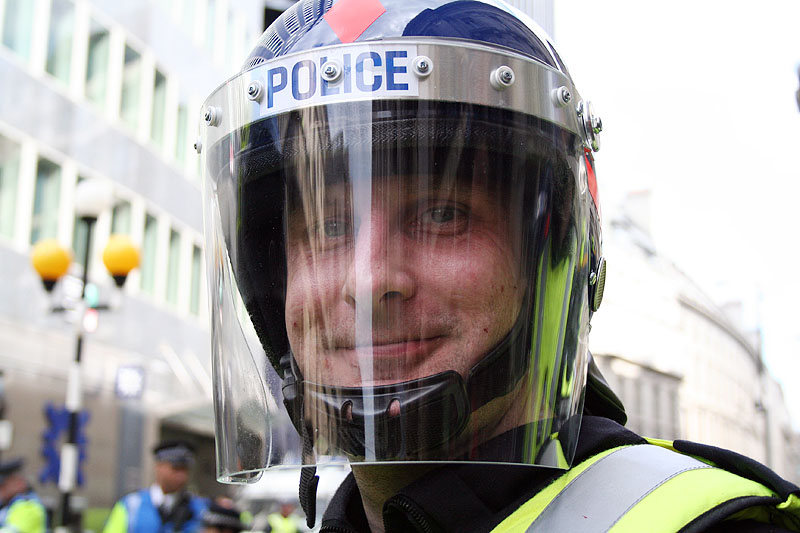 The riot police were really friendly towards me, but not so much to those with their faces covered.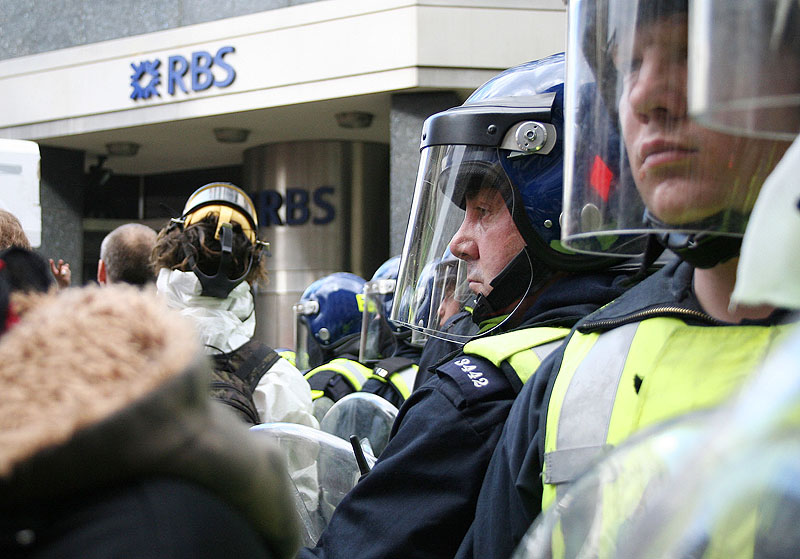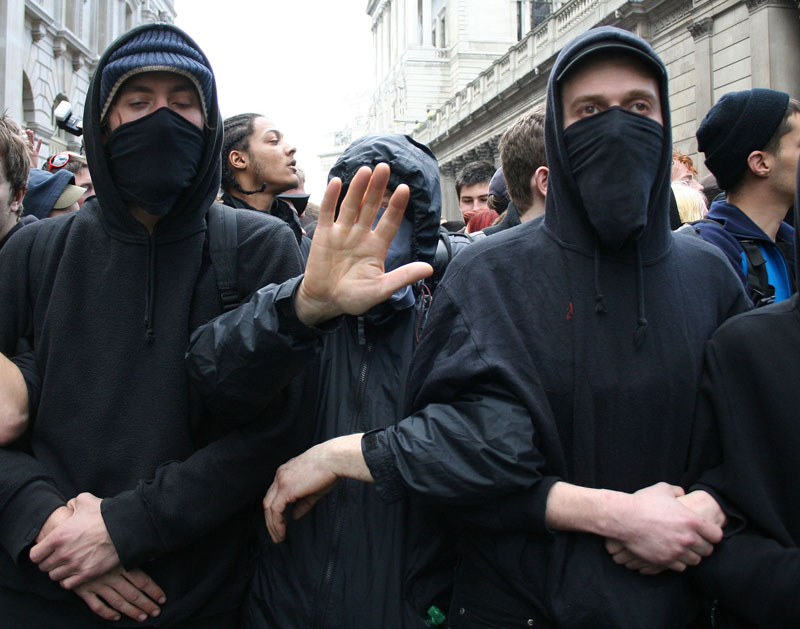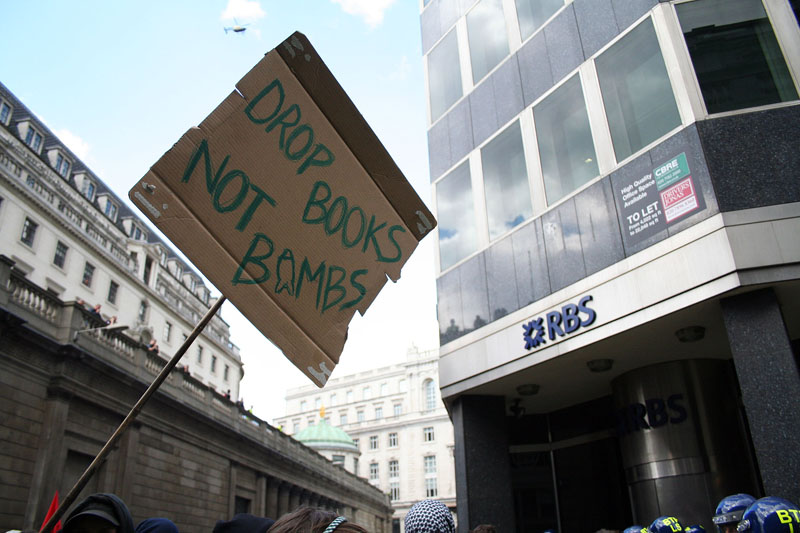 Protesters smashed windows and trashed the offices as much as they could.  Unfortunately I didn't get many pictures of this.  I'm not tall enough for riots, although I guess that means I can dodge flying bottles better.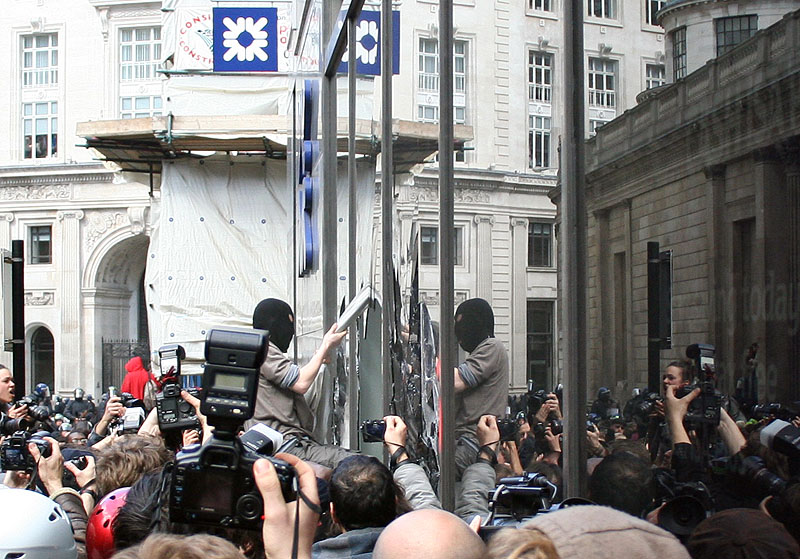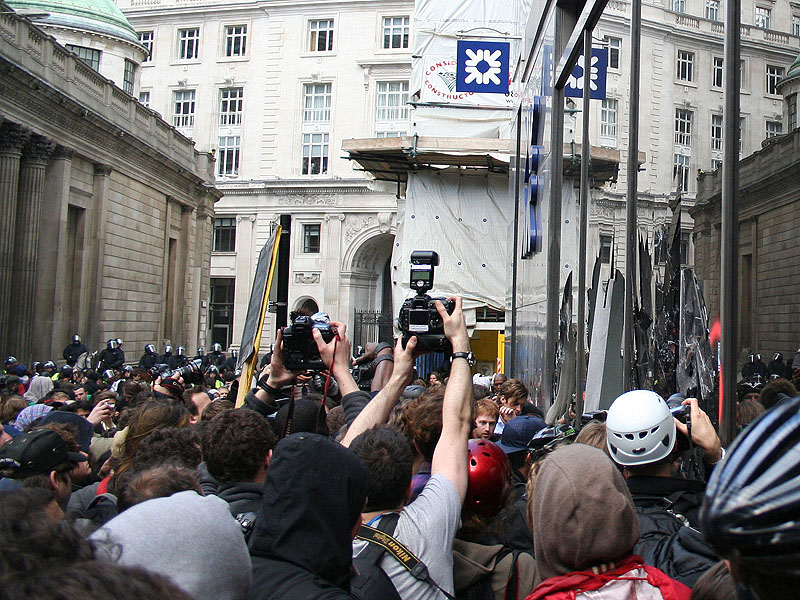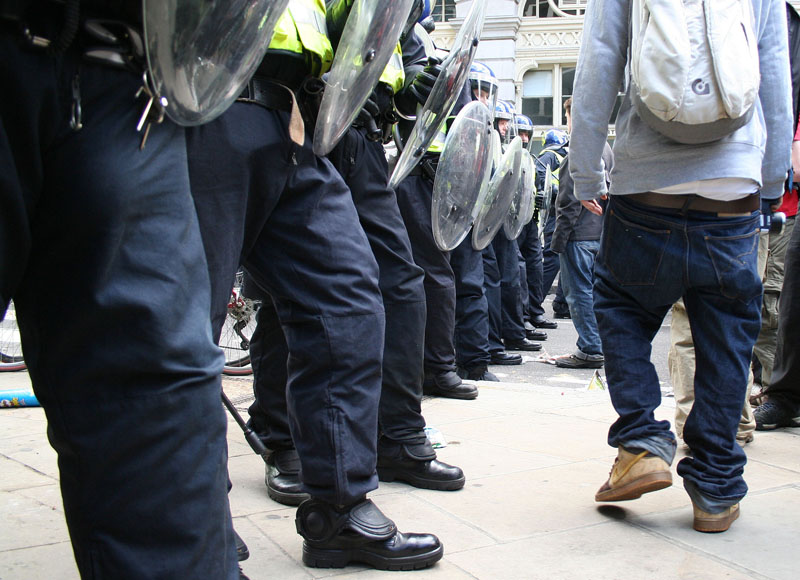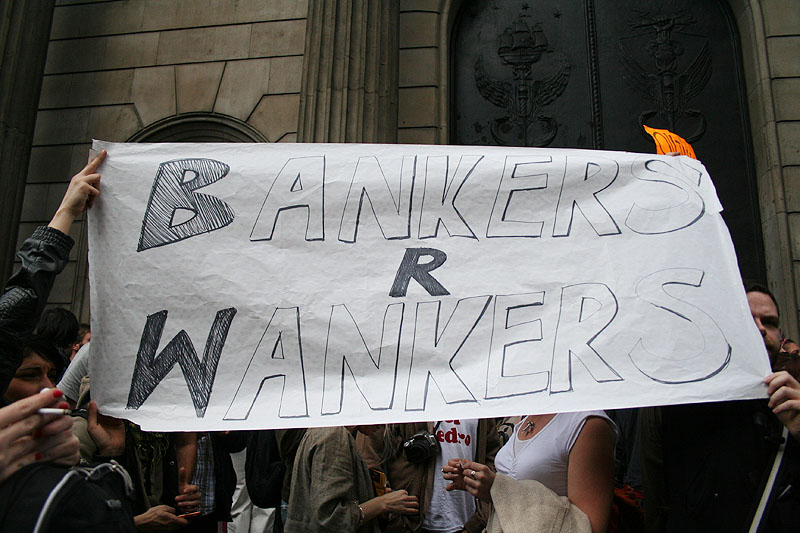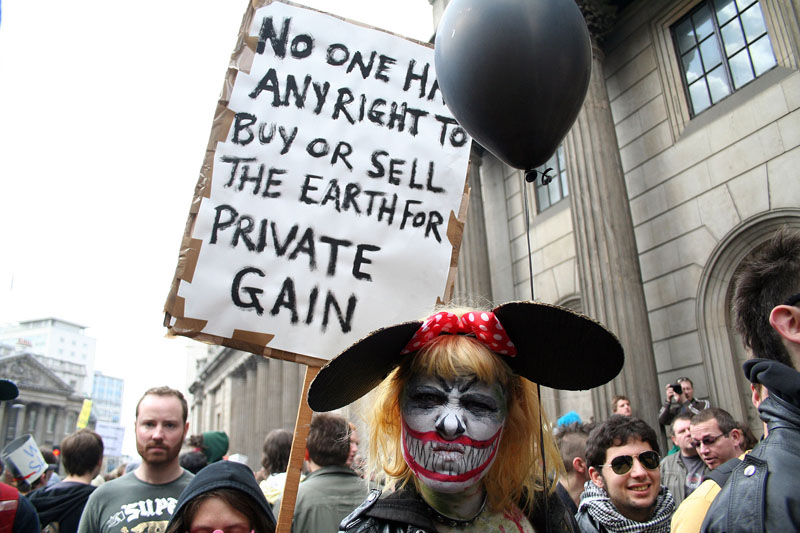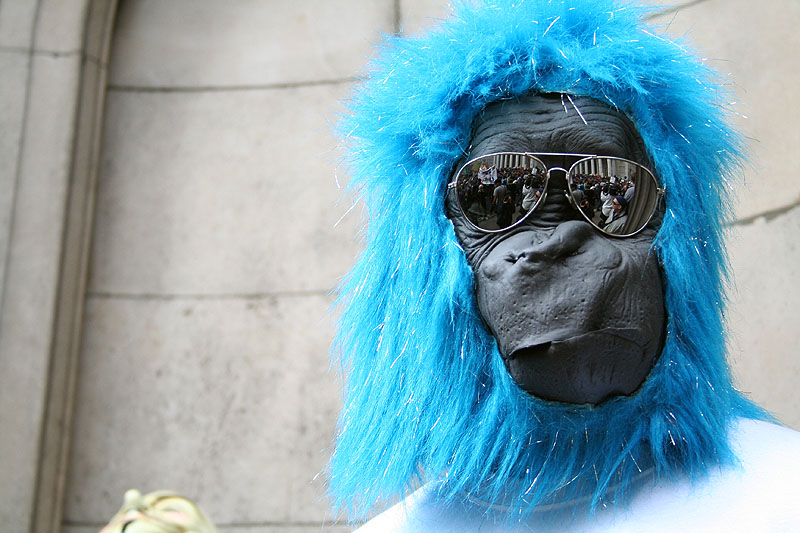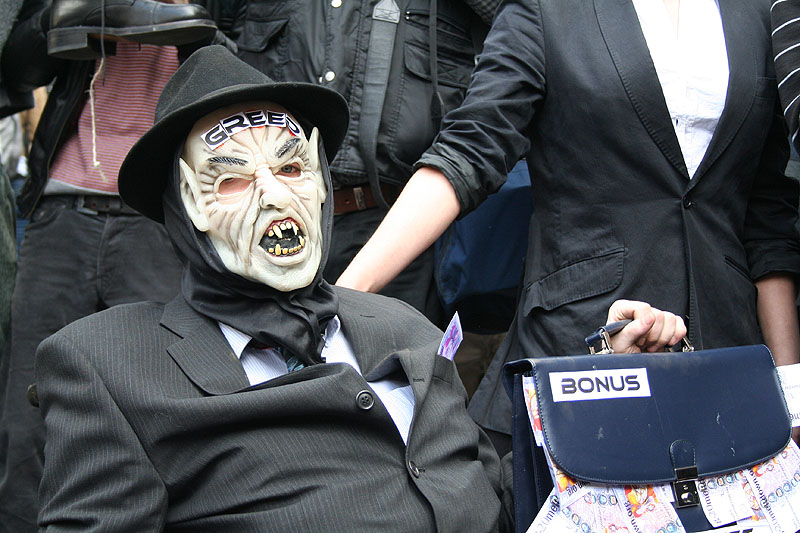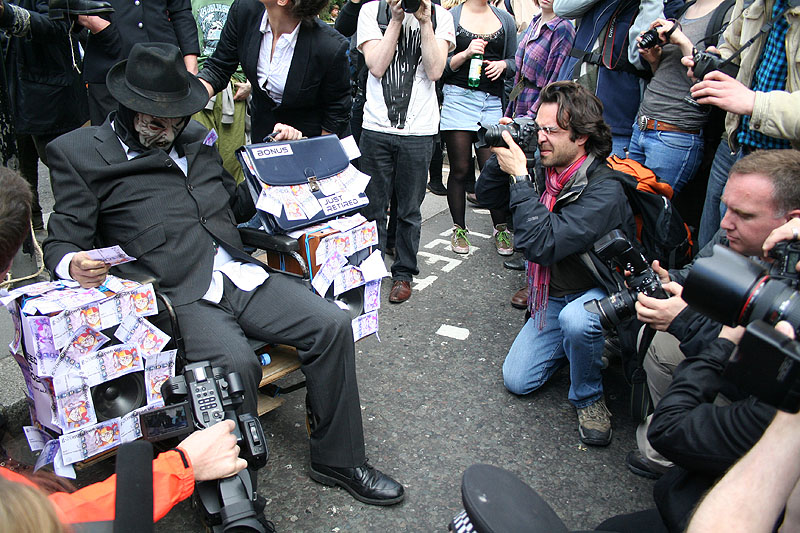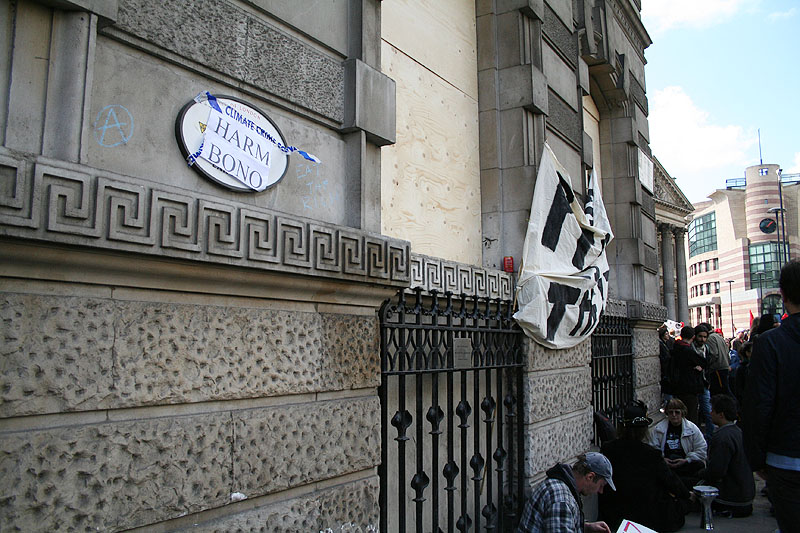 What did Bono ever do?!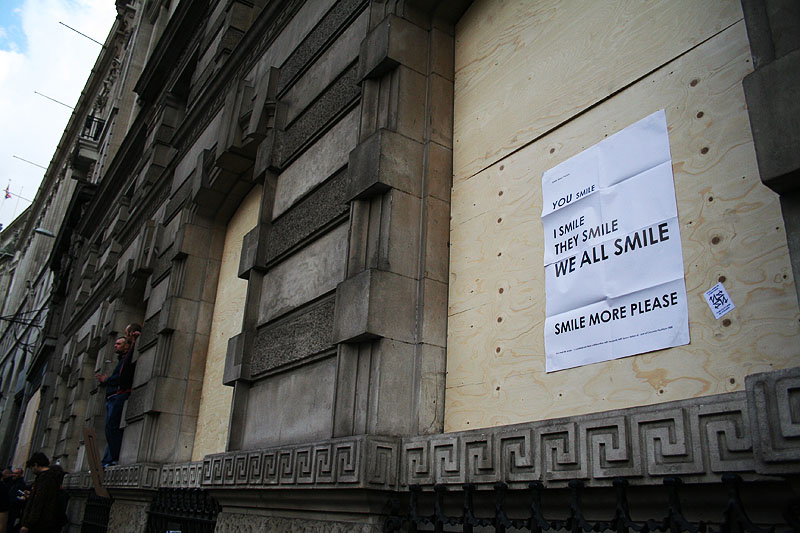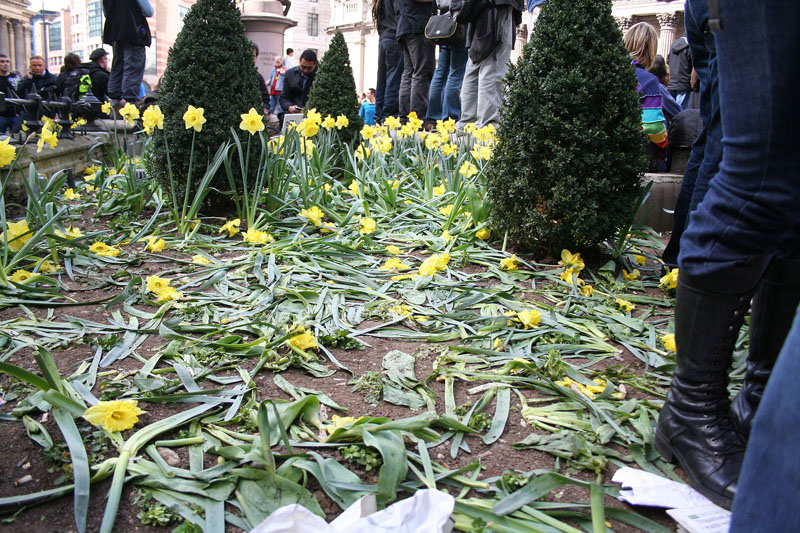 Protesting about the environment.  The result? Trampled daffodils. Just a tad ironic?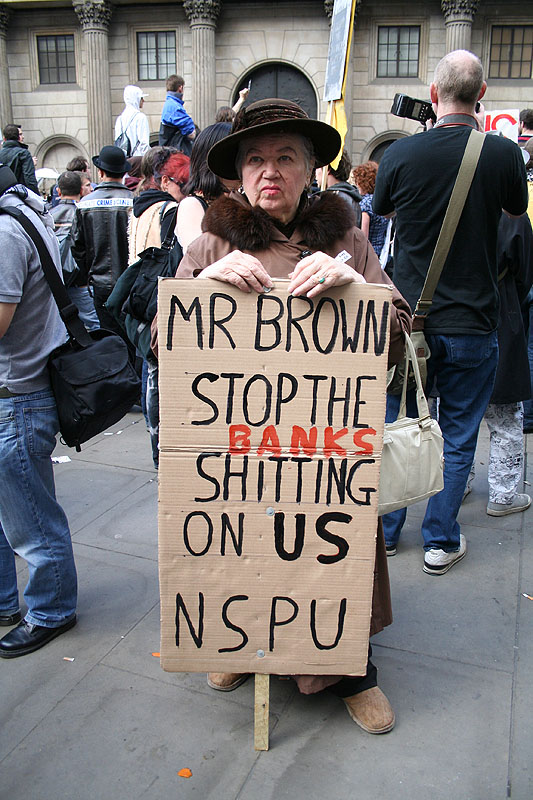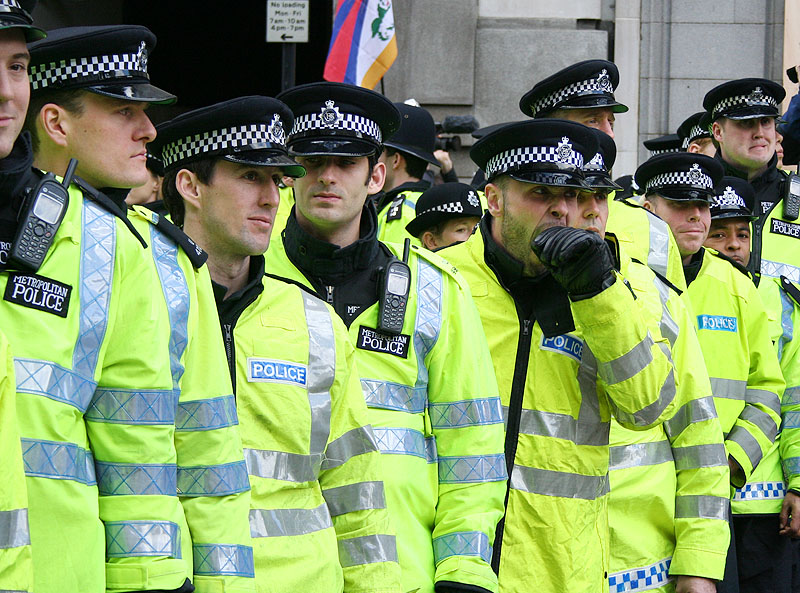 Someone's a bit bored.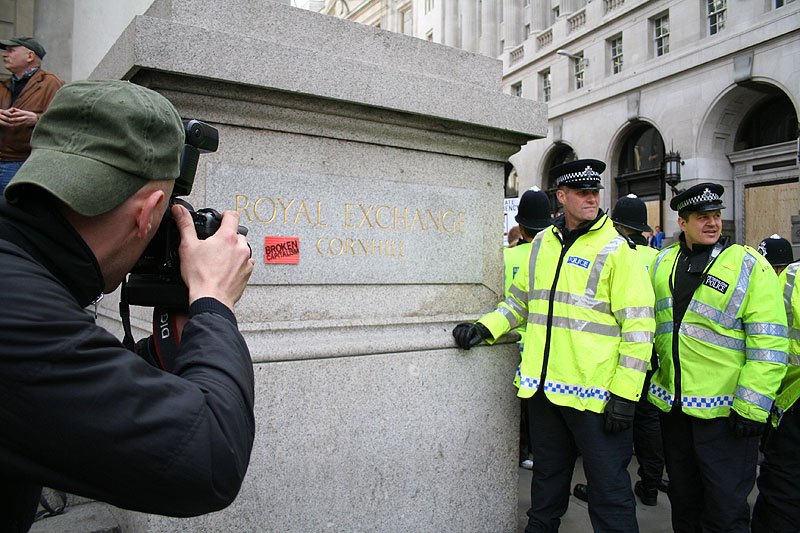 This journalist or whoever he was, picked up a postcard, placed it on the wall, and then took pictures of it.  Fake photojournalism?
Oh, well.  I took advantage of it.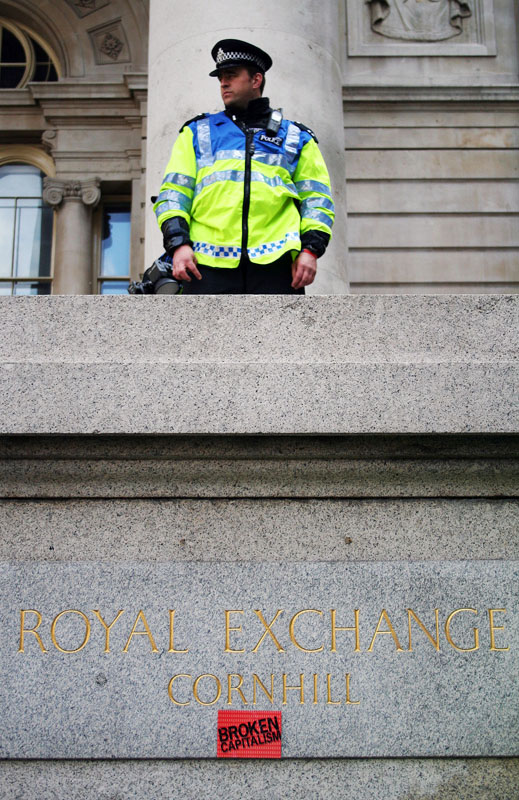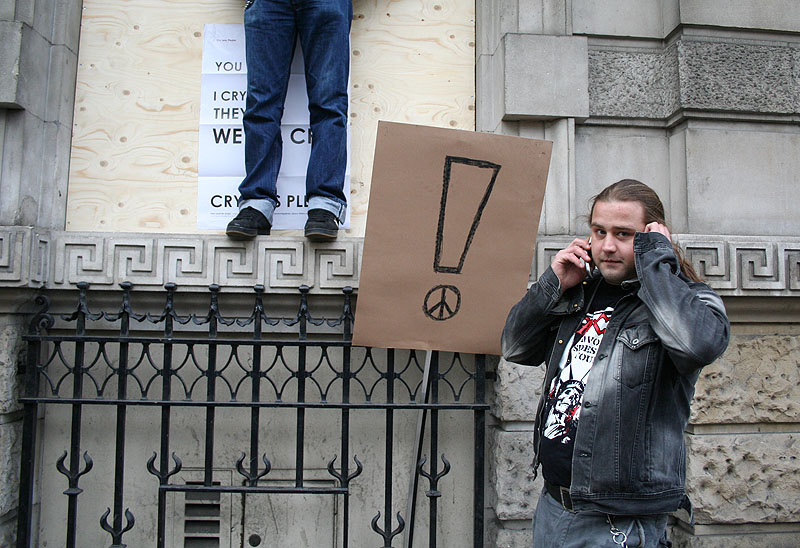 Billy Bragg provided some music: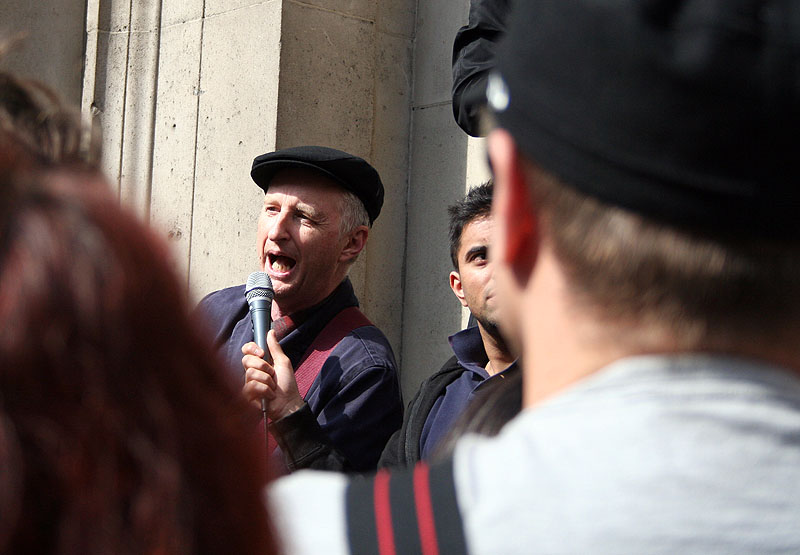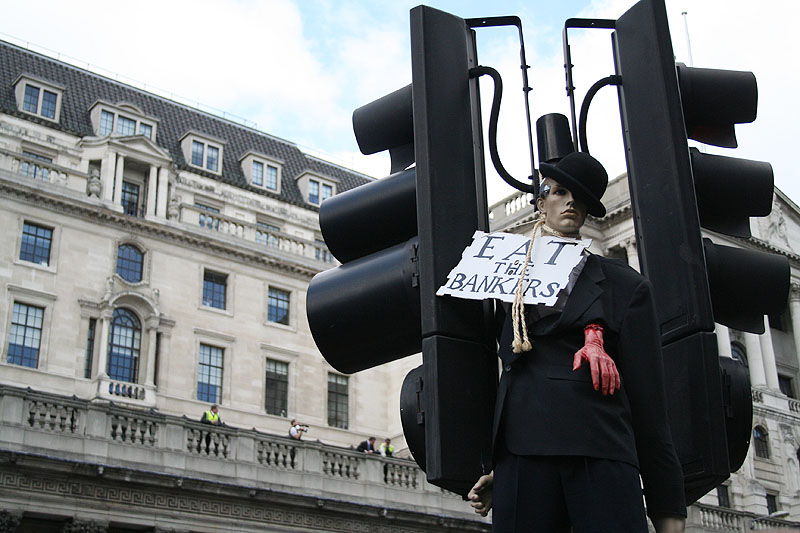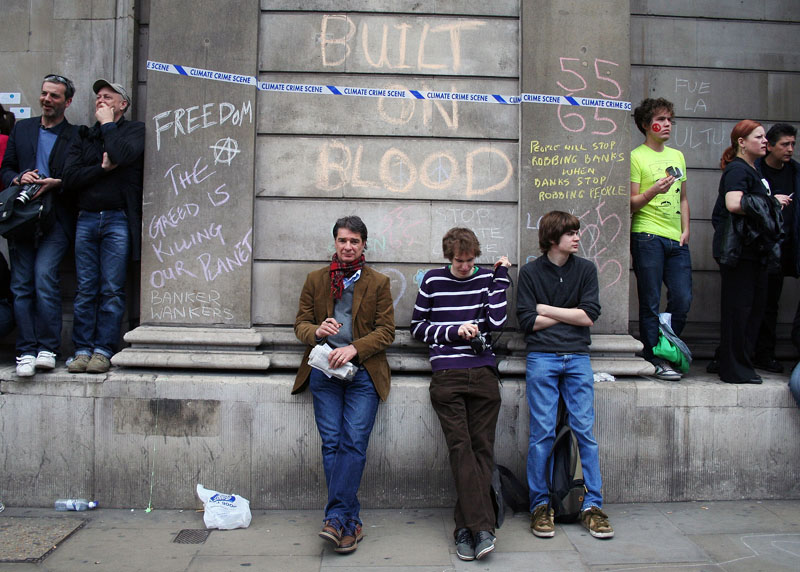 A dictionary might have come in useful.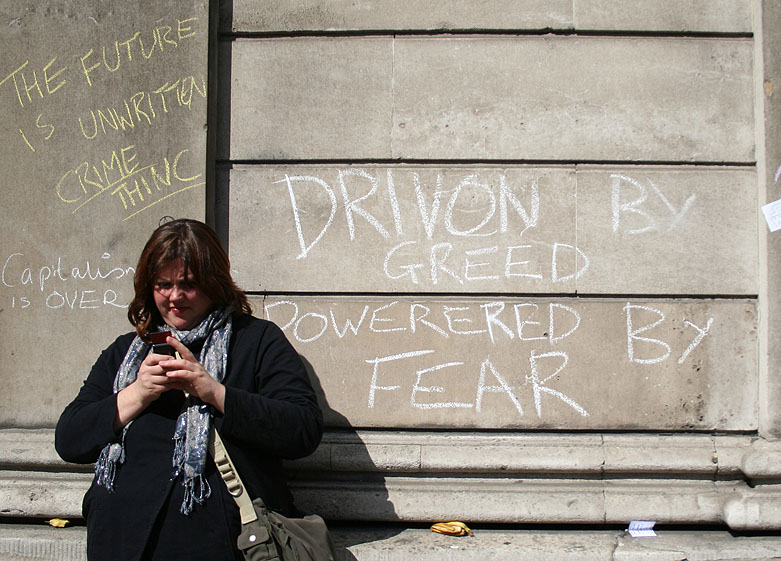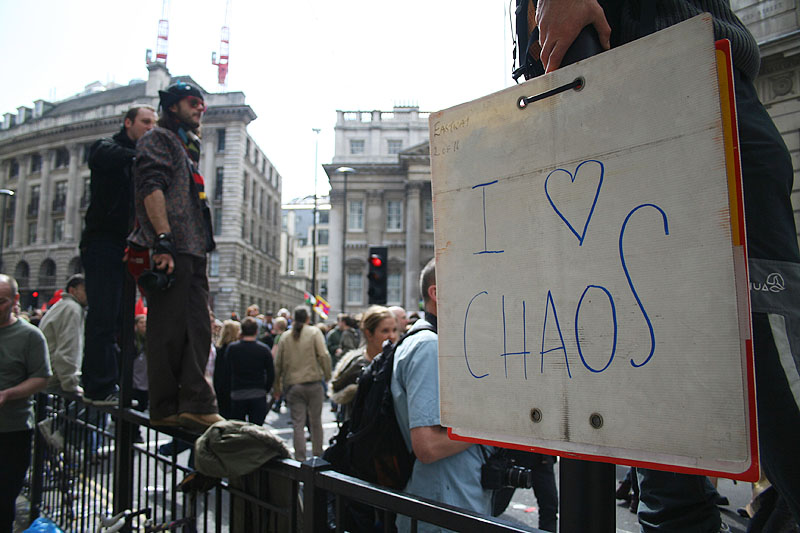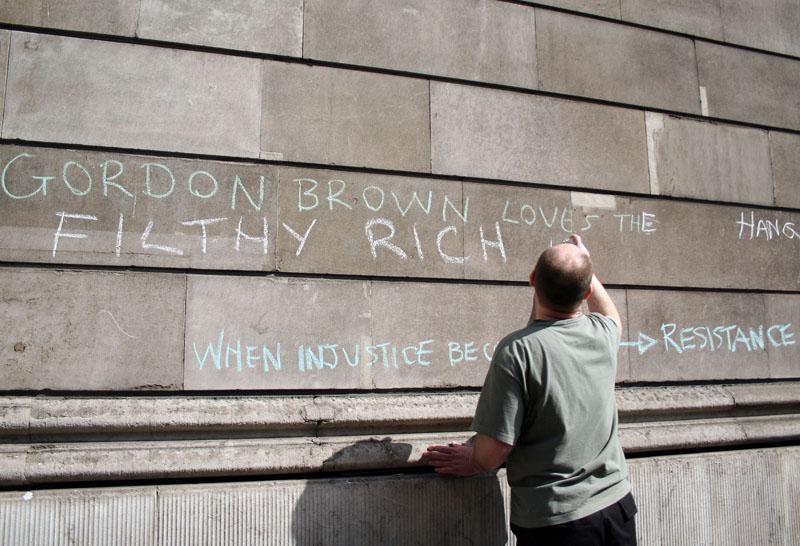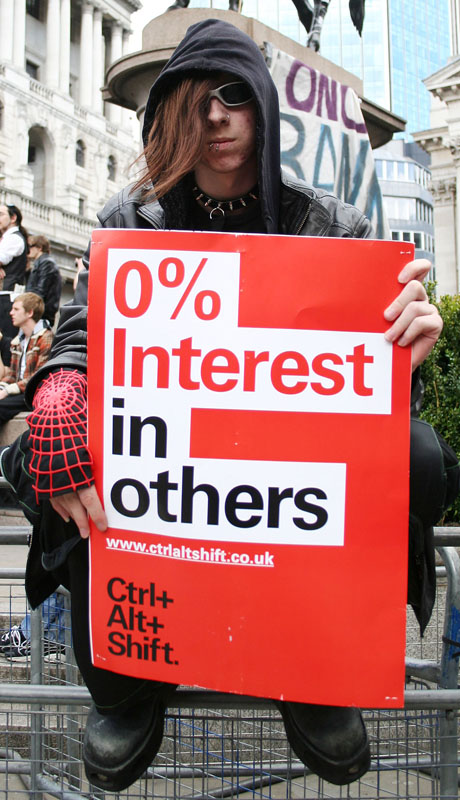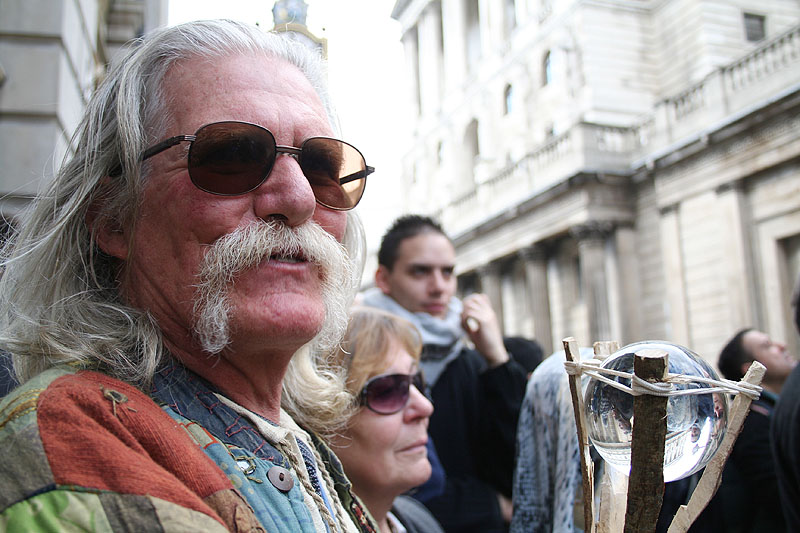 This man said his crystal ball depicted the Bank of England as it is – upside down!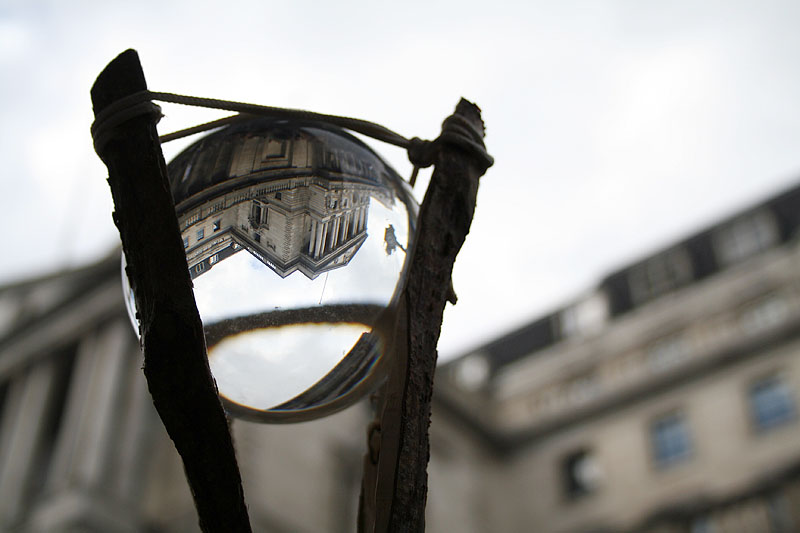 Since people were essentially penned into the area, I guess the walls of the Bank of England were the only place to piss.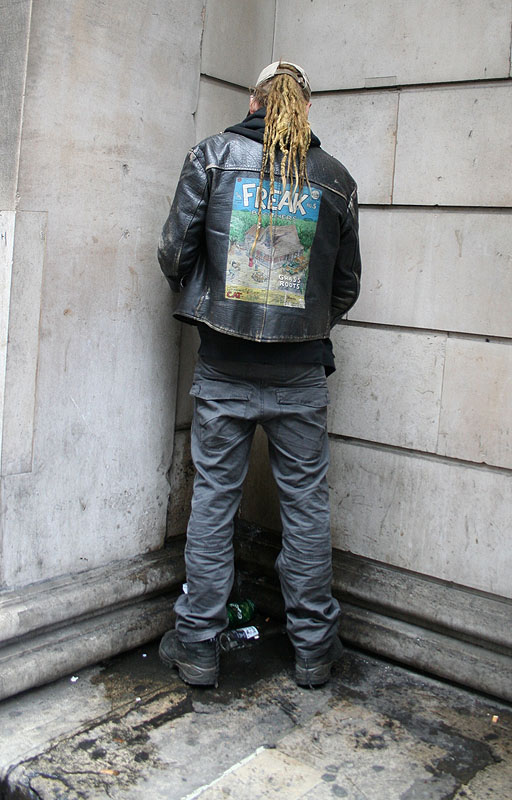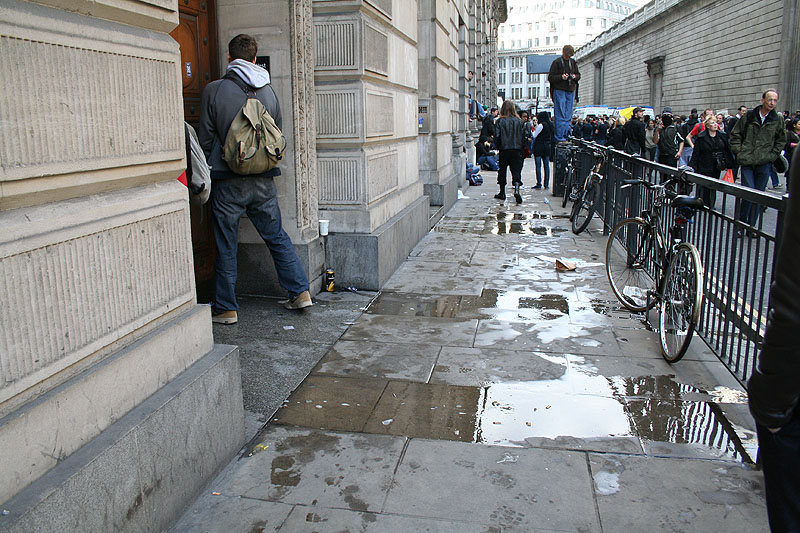 And for the girls: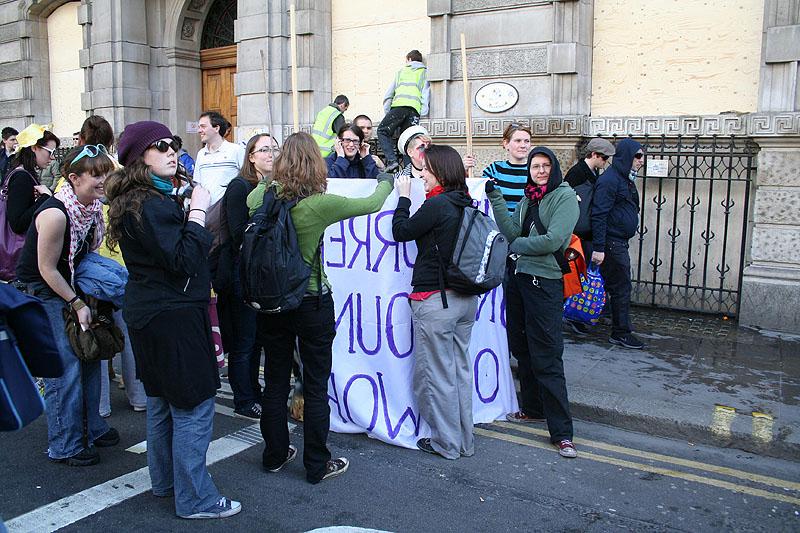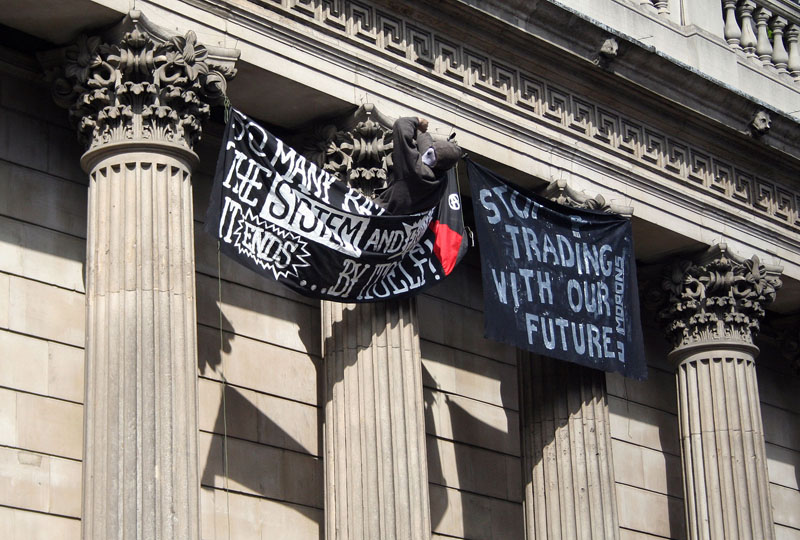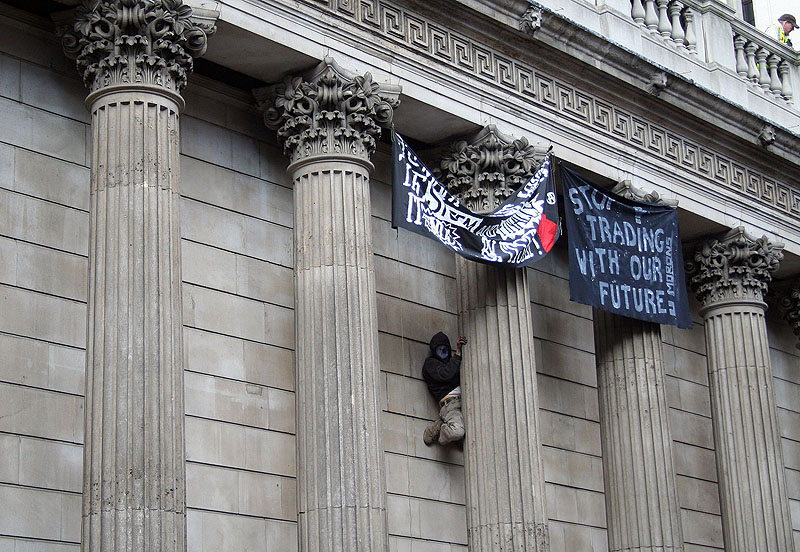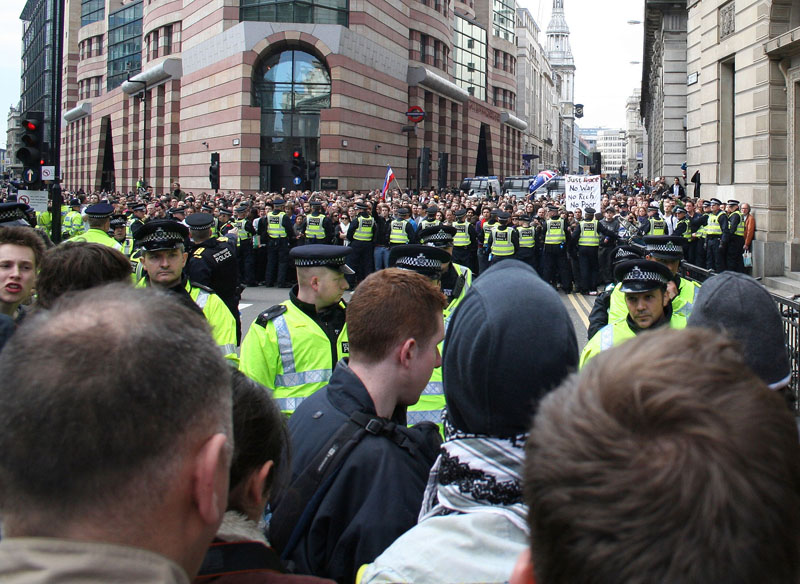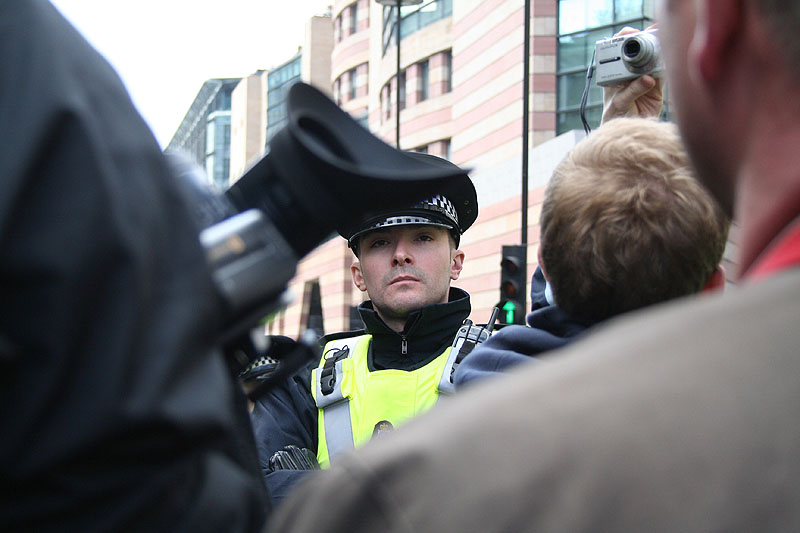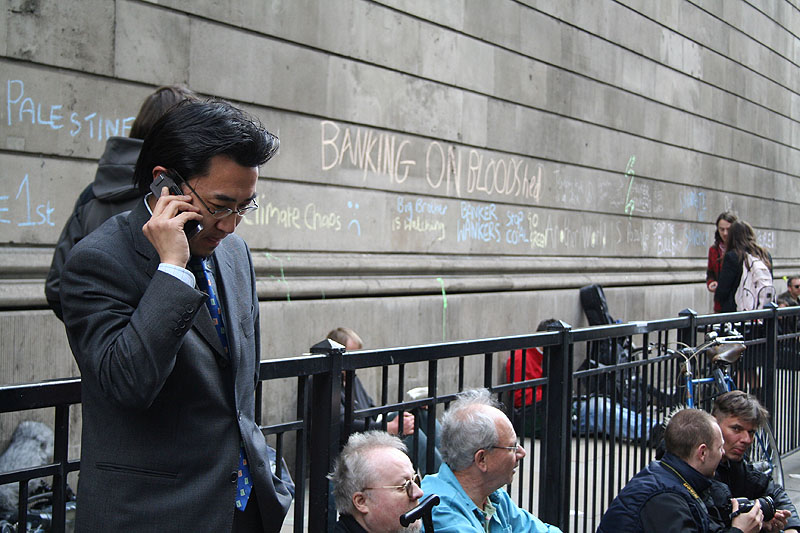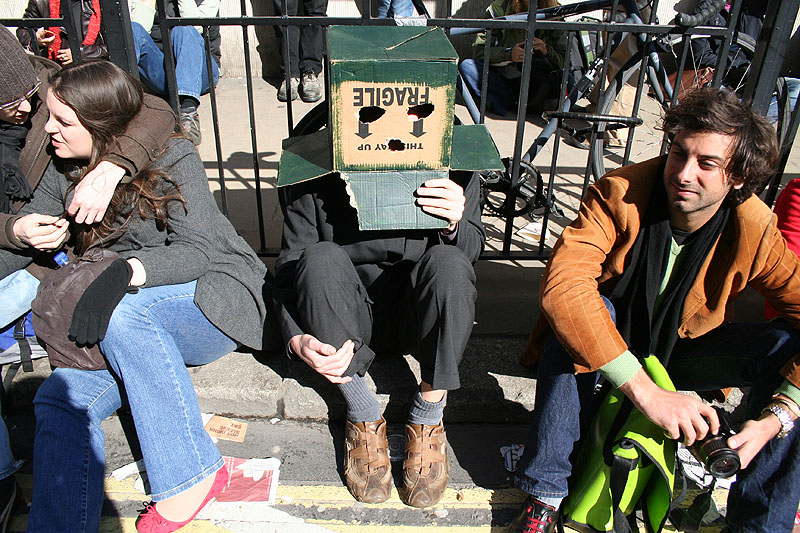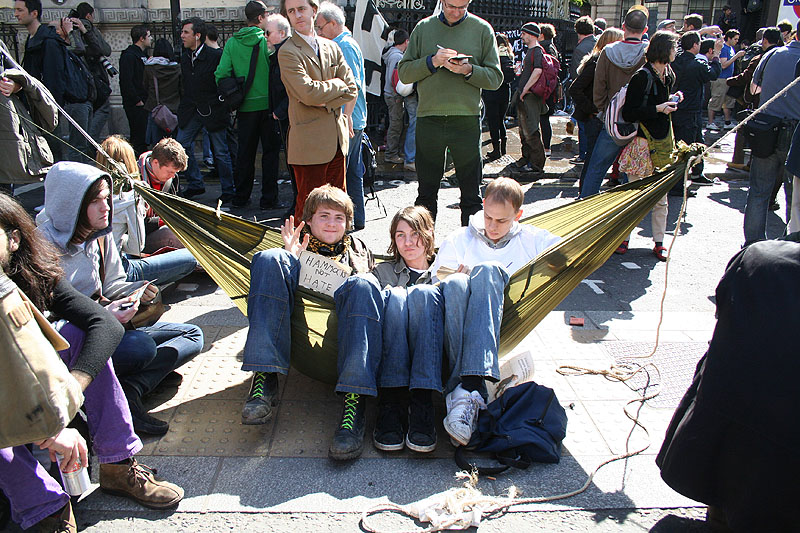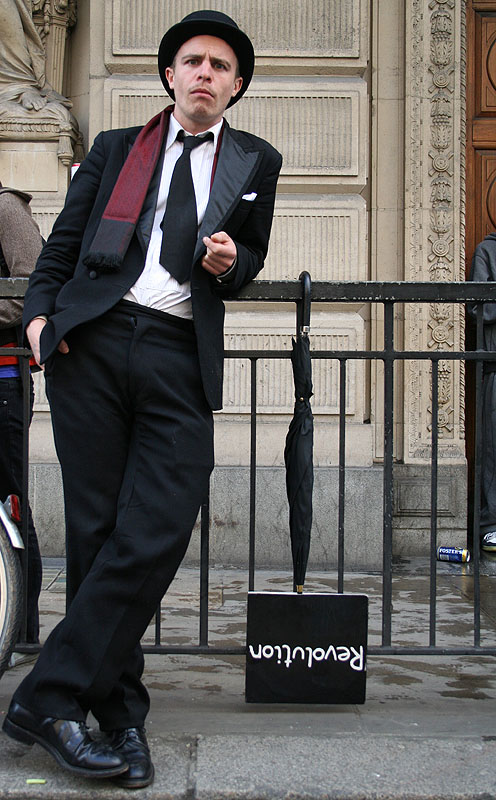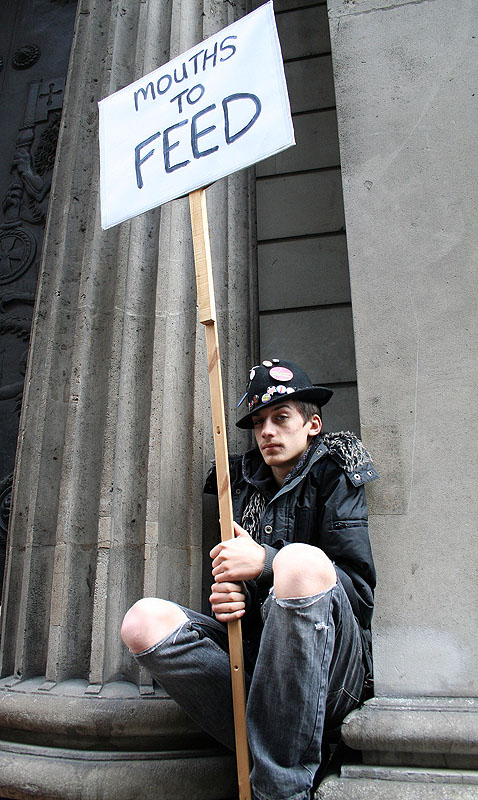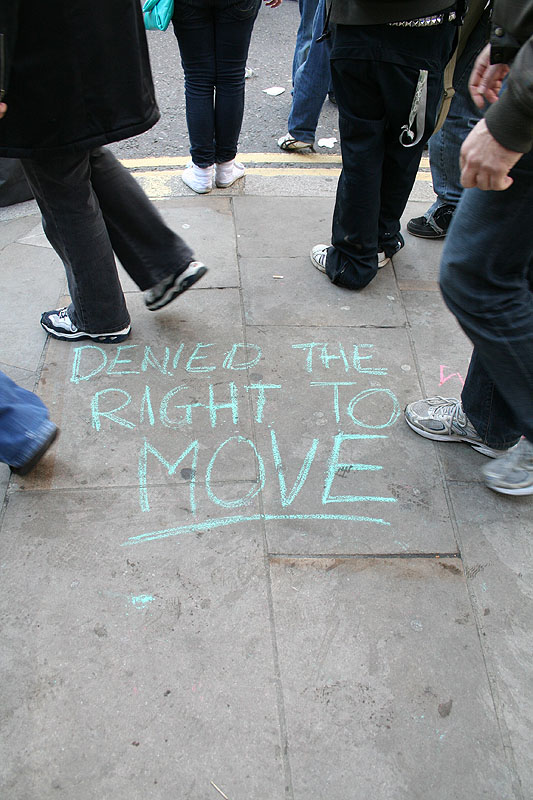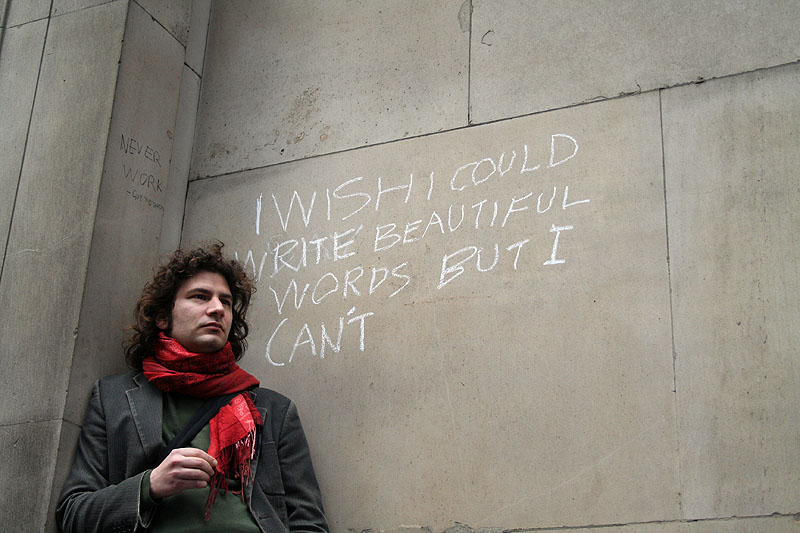 Well that's it for now.  The City was a very odd place today. There were around 63 arrests today, and more disruption is planned tomorrow, when the G20 Summit actually takes place.
Let's hope all of this makes a difference.