Holi – March 10/11, 2009
Mumbai, India

So I'm now back from Mumbai

Wow. I don't think I'll ever get bored of that place.  After 5 trips I think that much is obvious :P
I planned this trip so that I'd be in India during Holi, also known as the Festival of Colour, where people cover each other in coloured dye.  A day before this, however, people make bonfires (which I only found out on the day), which symbolises the burning of Holika, a mythological Hindu demoness who was killed by the god Brahma. 
Throughout Mumbai the air was filled with thick smoke, as people lit bonfires.  Communities came together to build big ones, like this one in the Worli district.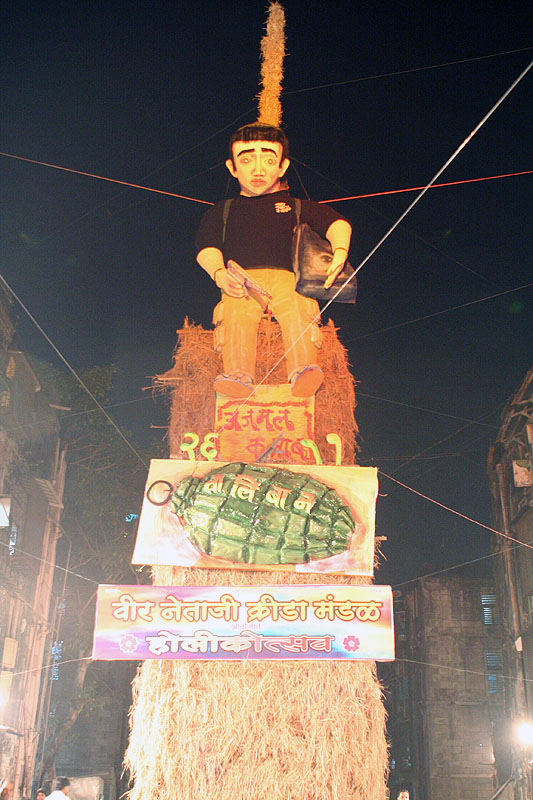 The effigy is of the lone surviving terrorist who was caught after last year's November attacks in Mumbai. The text has the name of the terrorist, Ajmal Kasab, with 'Taliban' written on the grenade.
It was 45 feet tall, and I found it incredible that this was to be lit surrounded by high-rise wooden buildings, only a few feet away! Then again, Indians are crazy.  Safety comes second to celebrations and tradition!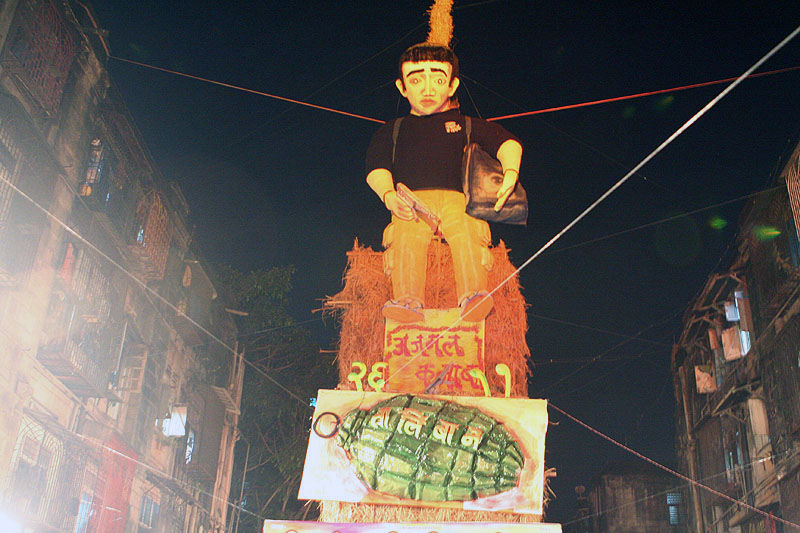 I took these pictures around 9pm, and the crowd was just starting to gather, as well as media crews.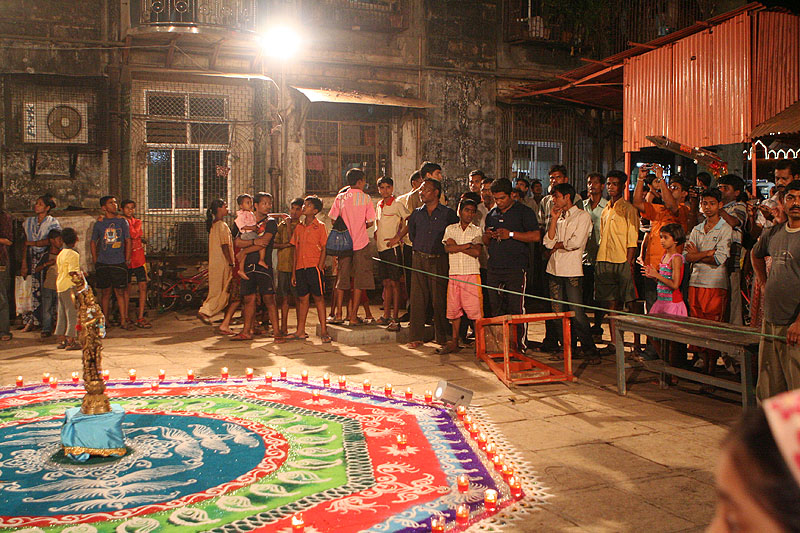 On the other side of the effigy, residents were preparing flowers and incense for rituals.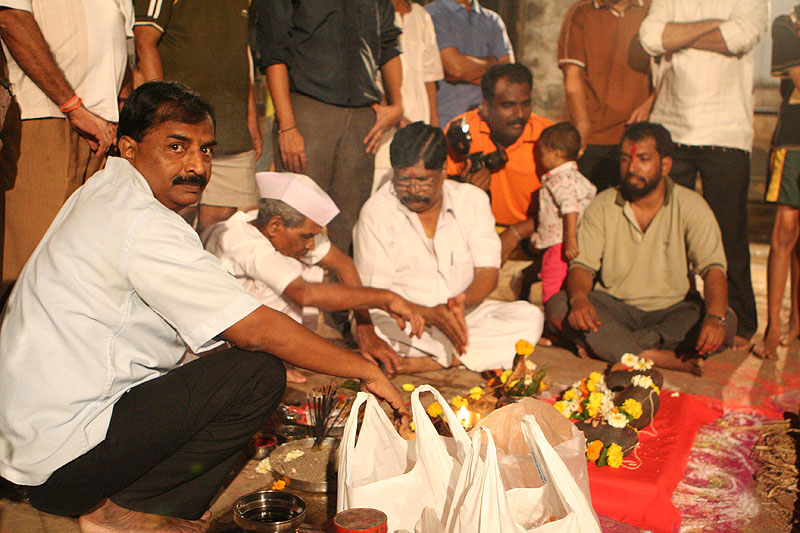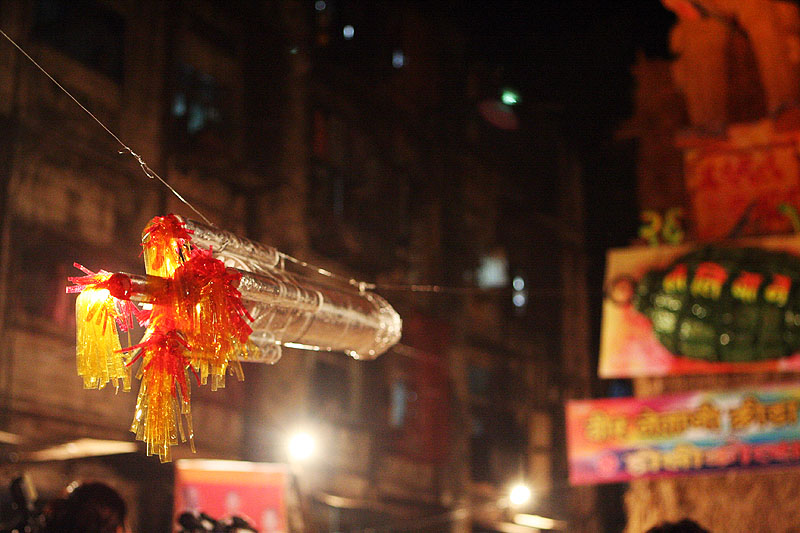 Sticking with the theme of terrorism, this rocket, placed on a string, led to the effigy and lit it at midnight.  I didn't hang around until then but I heard later on the news that buildings caught fire from it and people got injured.  I tried to look for pictures of the effigy alight but haven't succeeded in finding any yet.  To be honest, I can't imagine anyone being able to be remotely close to it without getting singed.
Along an adjacent street a much smaller bonfire was prepared, and the children there wanted their picture with me :D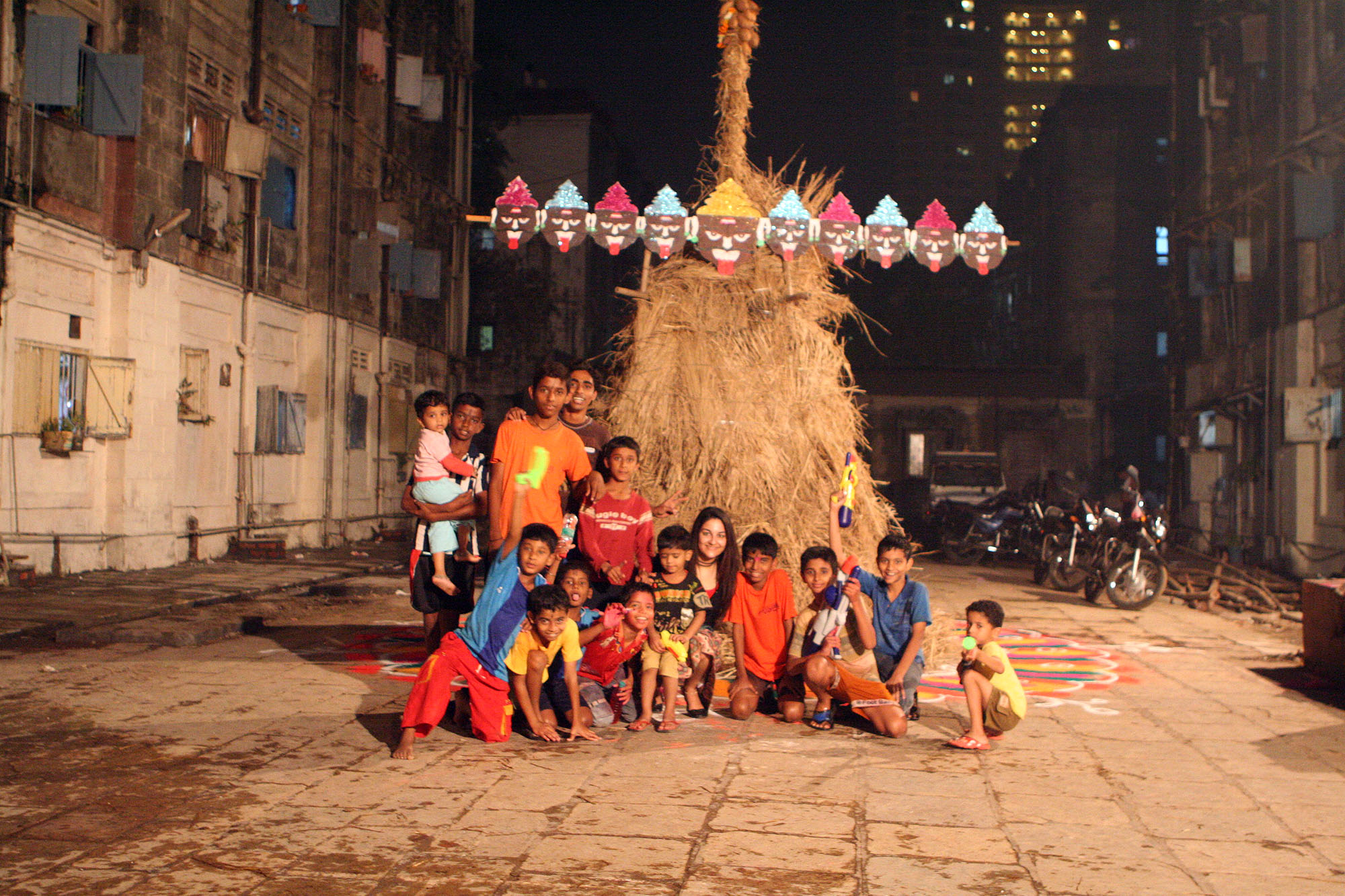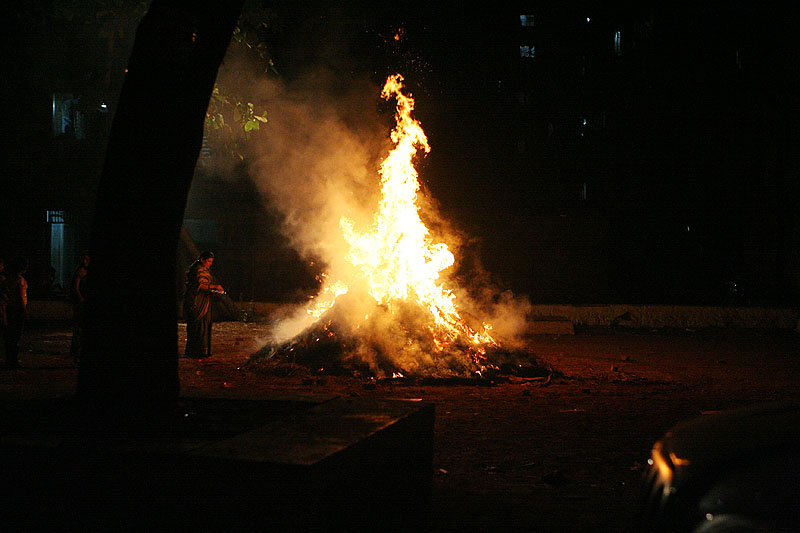 Every street had numerous bonfires.  An aerial view of the city would have been pretty cool.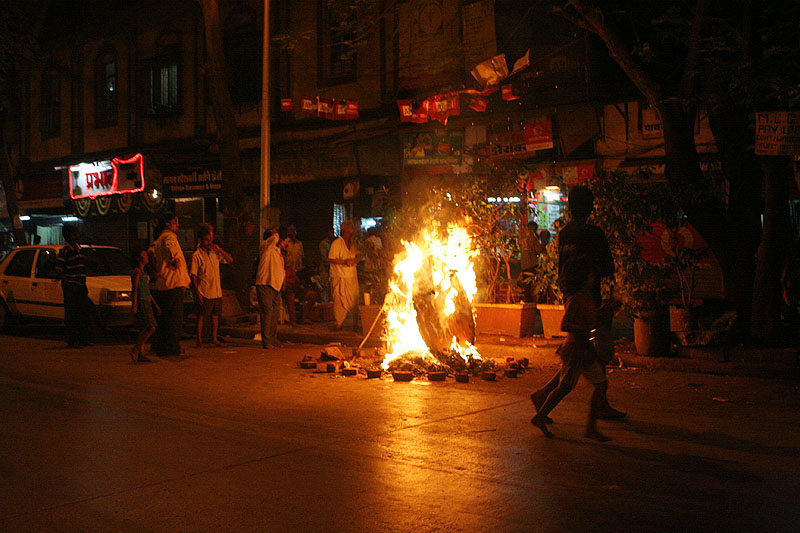 The next day celebrations began and dye-throwing commenced! Yay!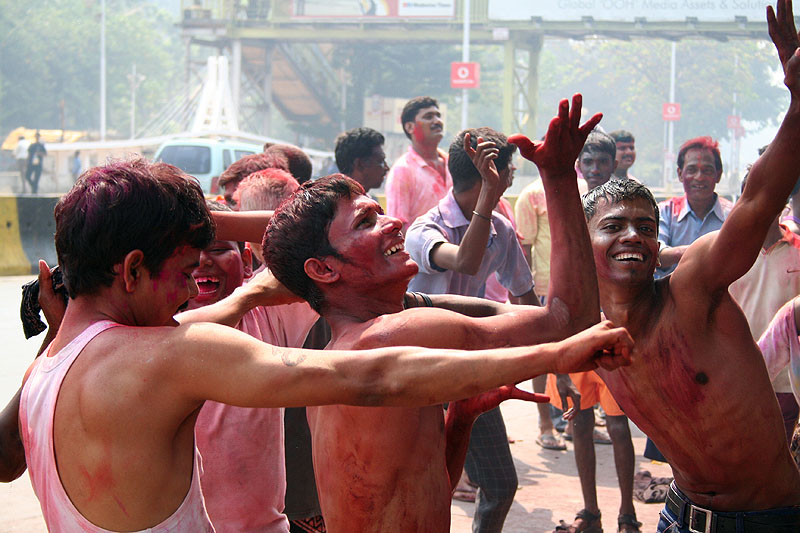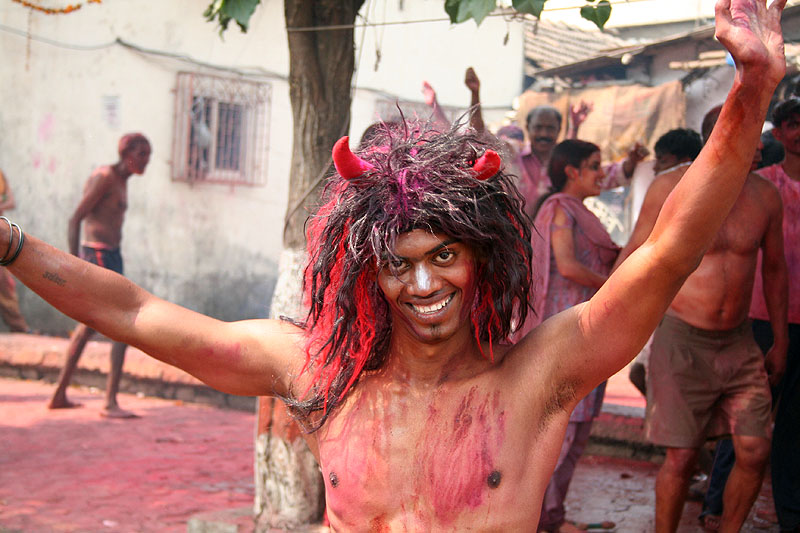 I went to Juhu Beach, which is a popular destination for people as they can wash the dye off in the sea. Convenient, although the effect on the environment is questionable! Still, there was nothing like the mess during Ganesh Chaturthi last year.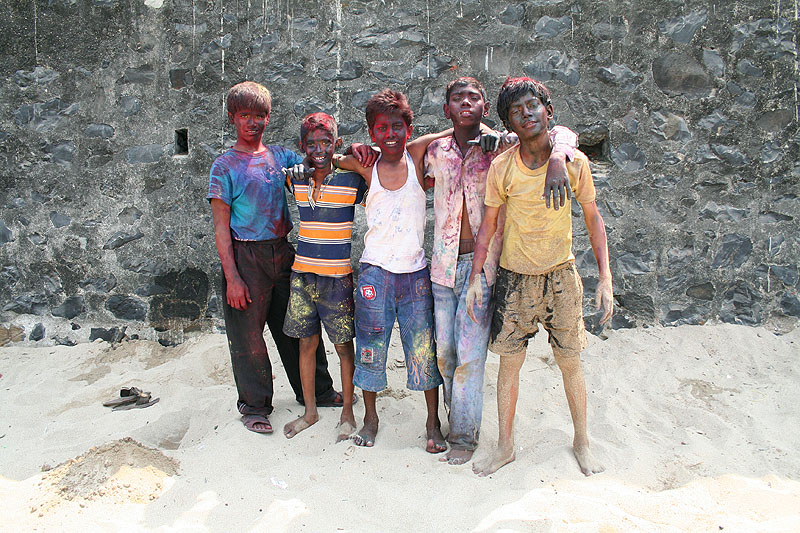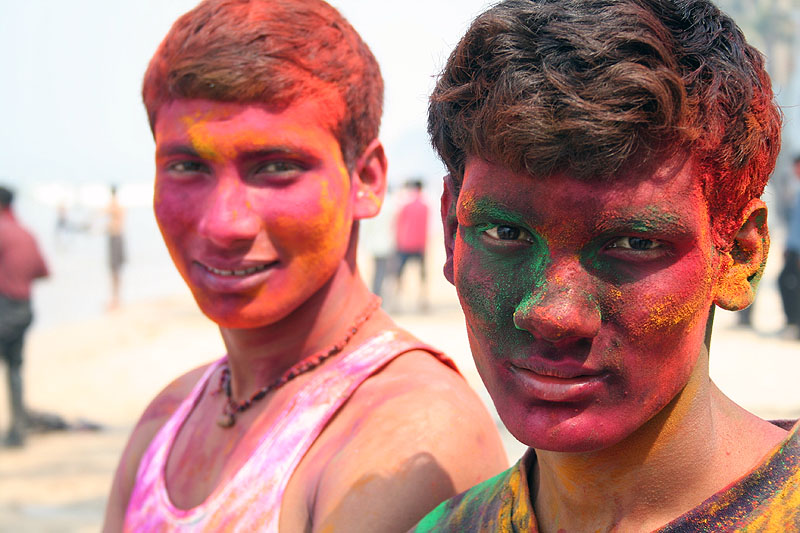 I can't decide which one I prefer..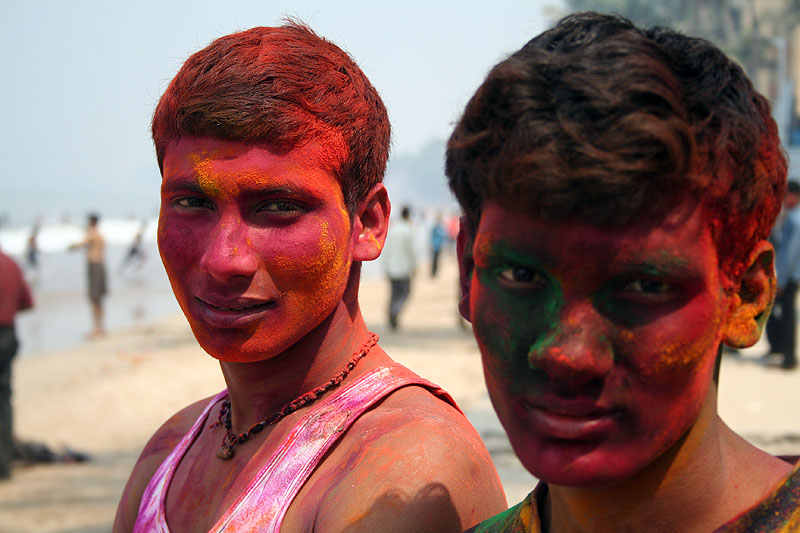 People playing Kabaddi, a popular South Asian game: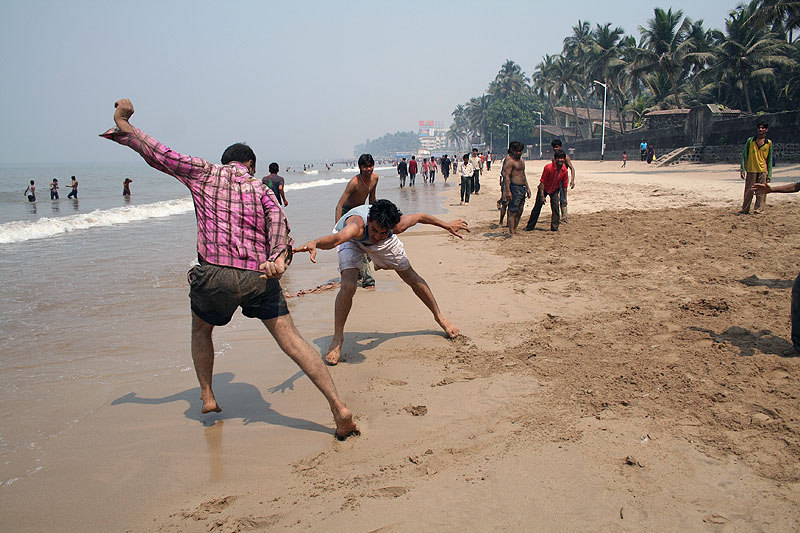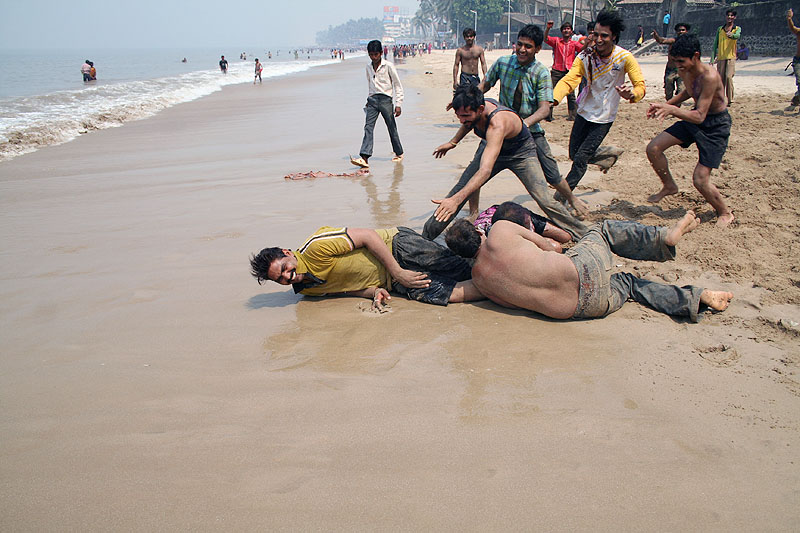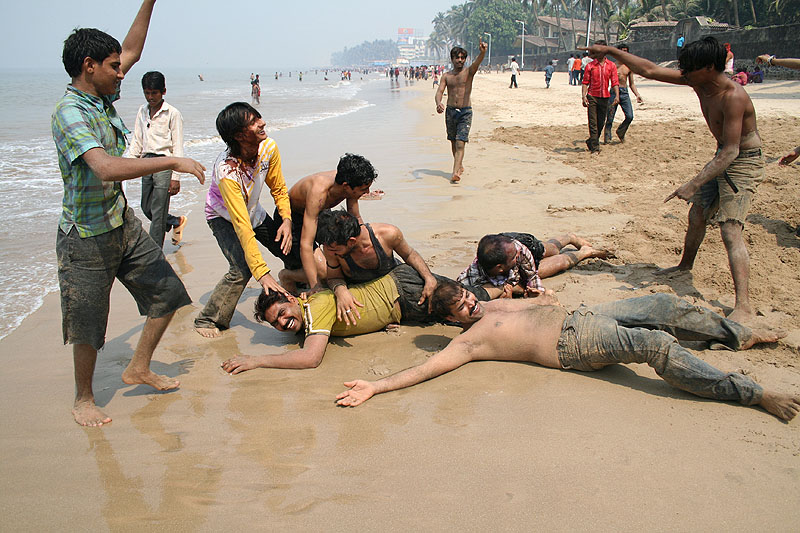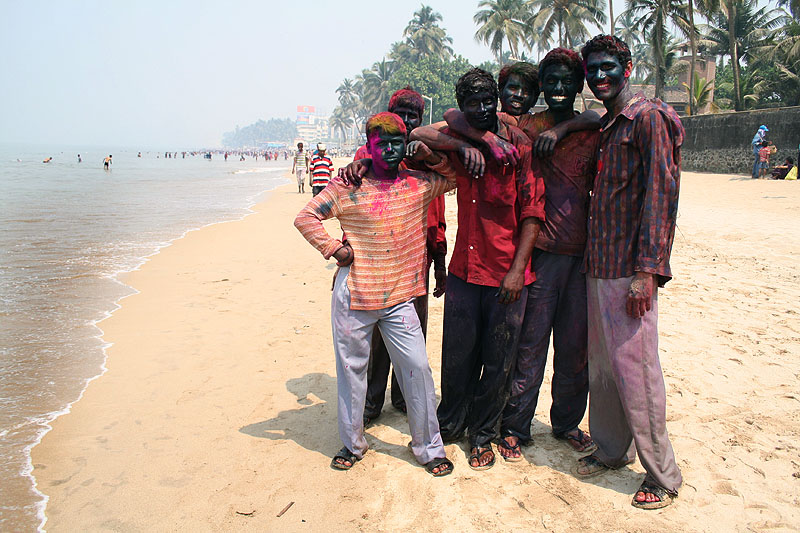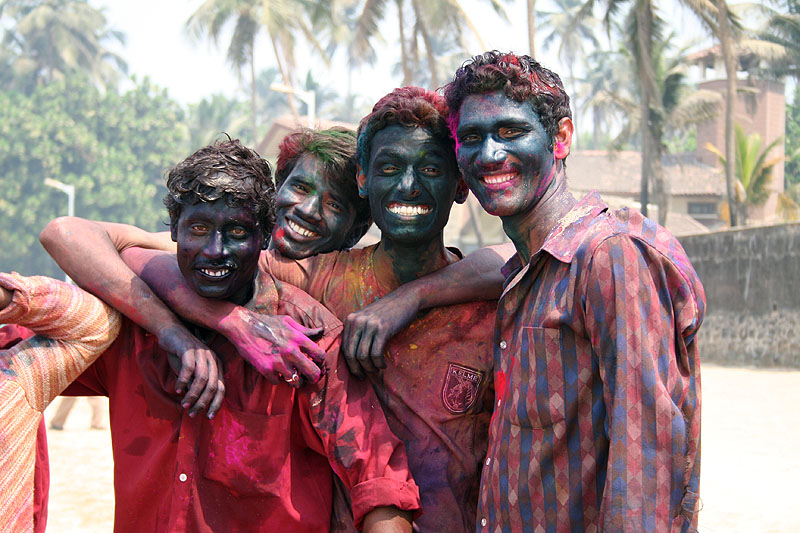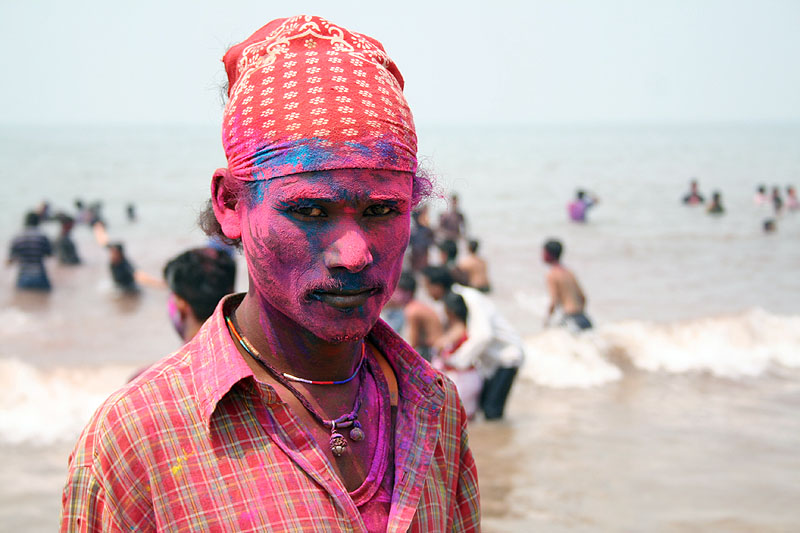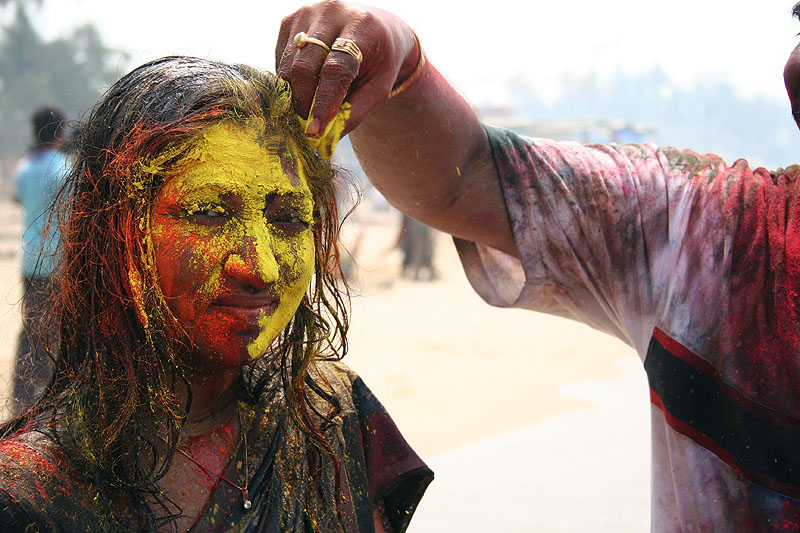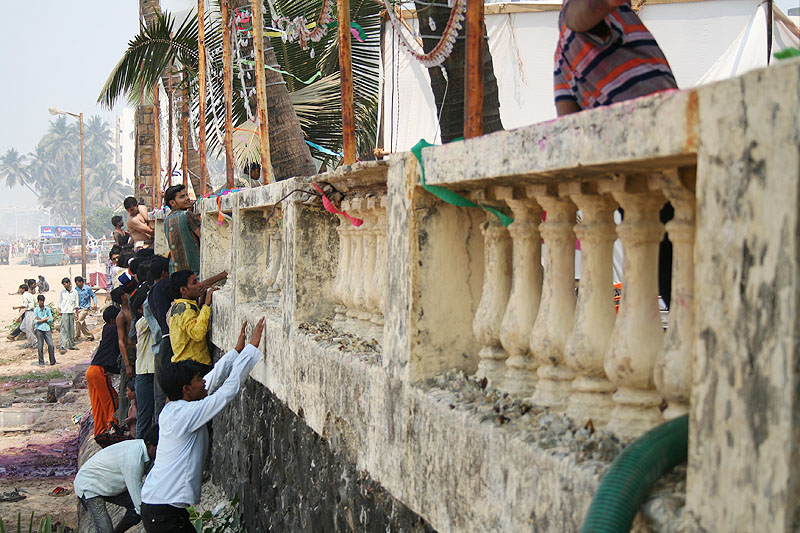 People clambered on the walls of a hotel to get a glimpse of festivities taking part in a private function.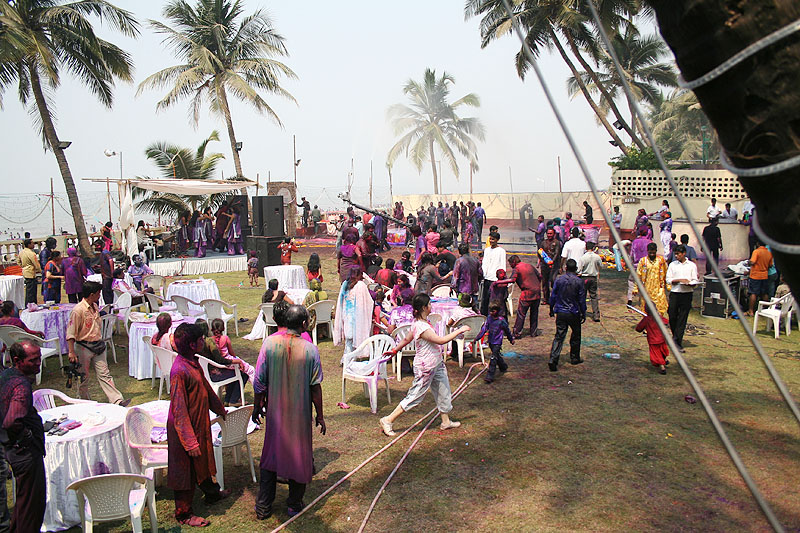 Hm.  The beach was more fun!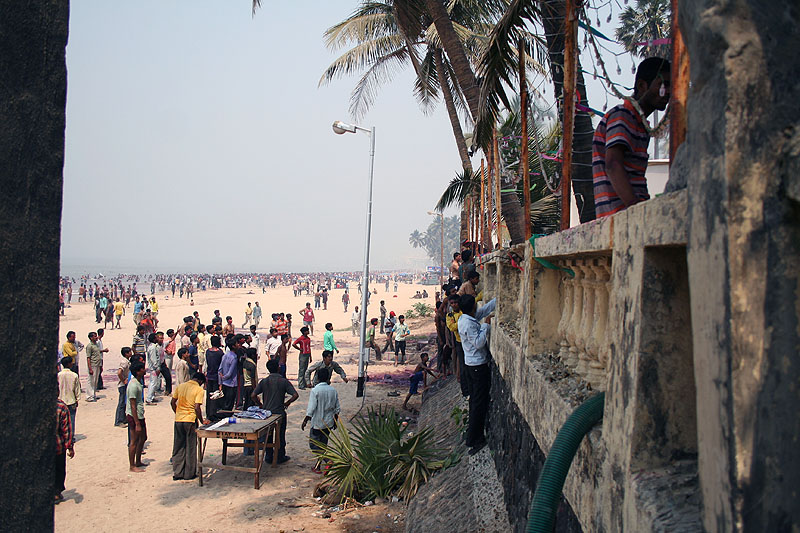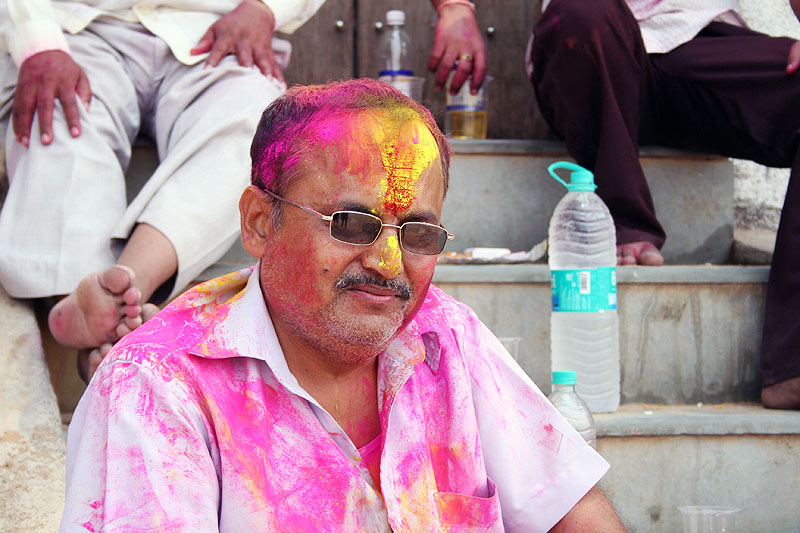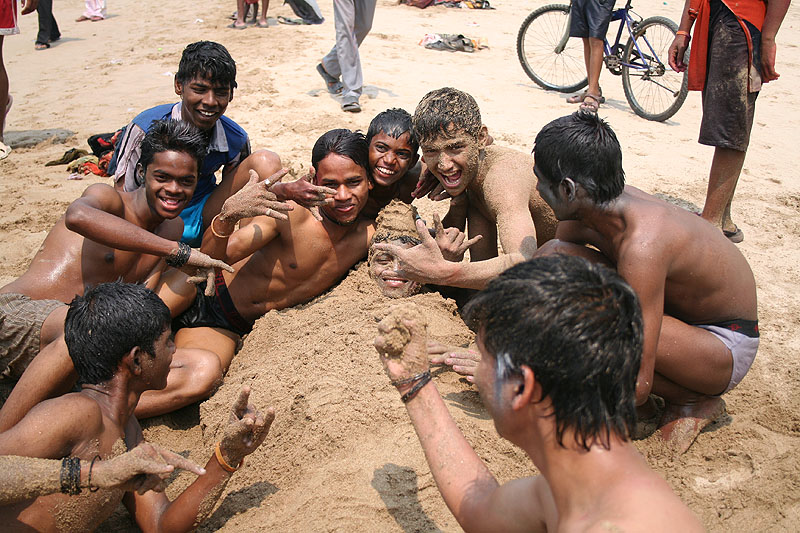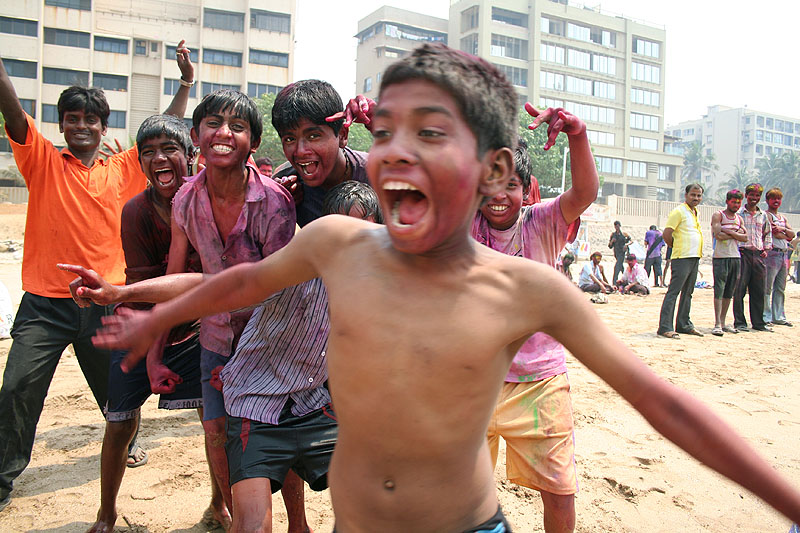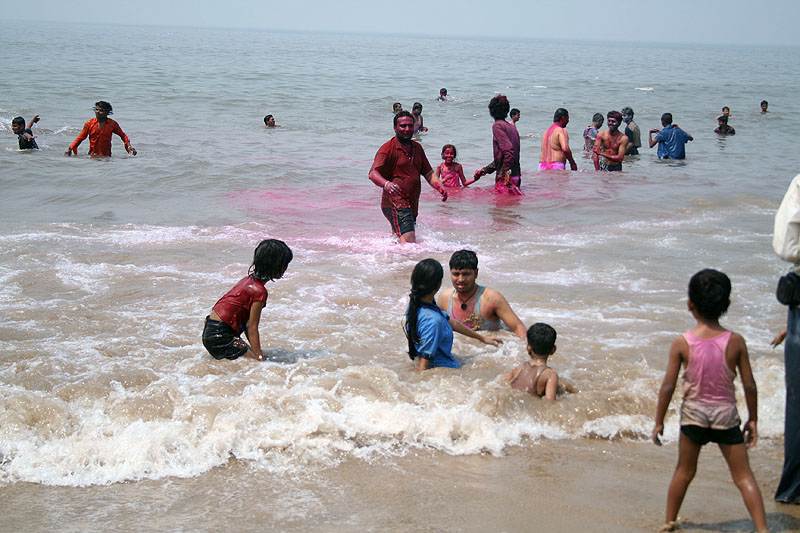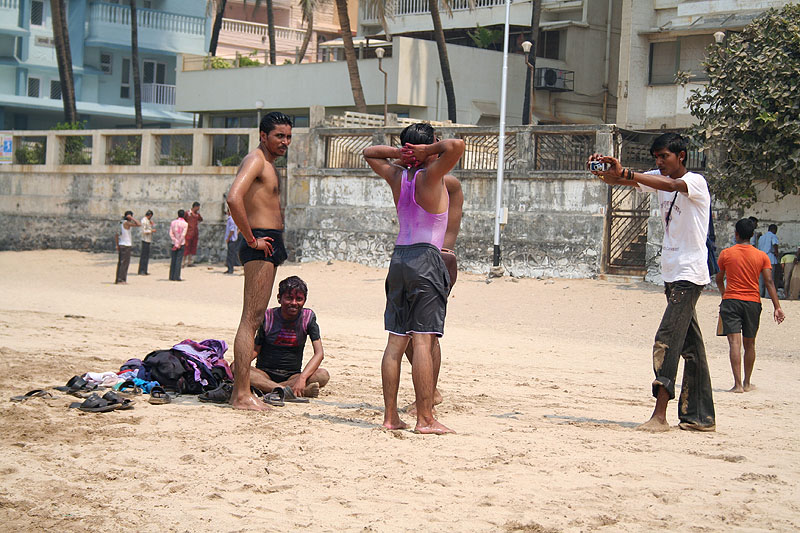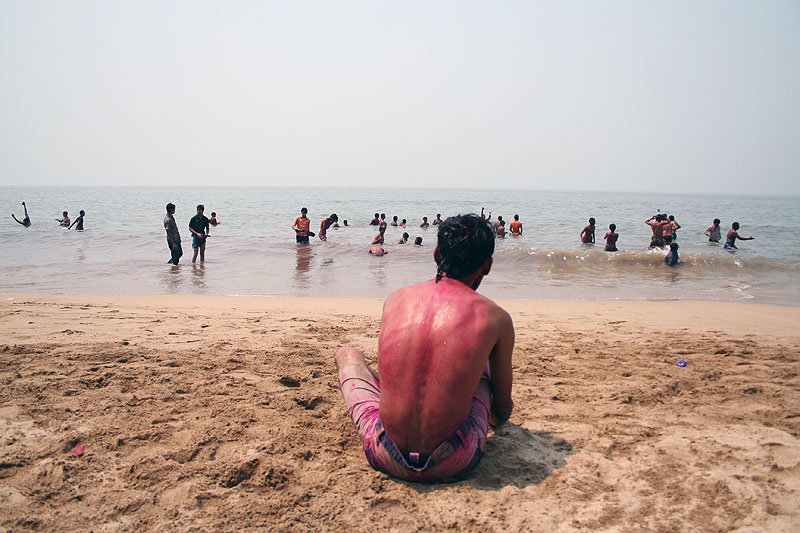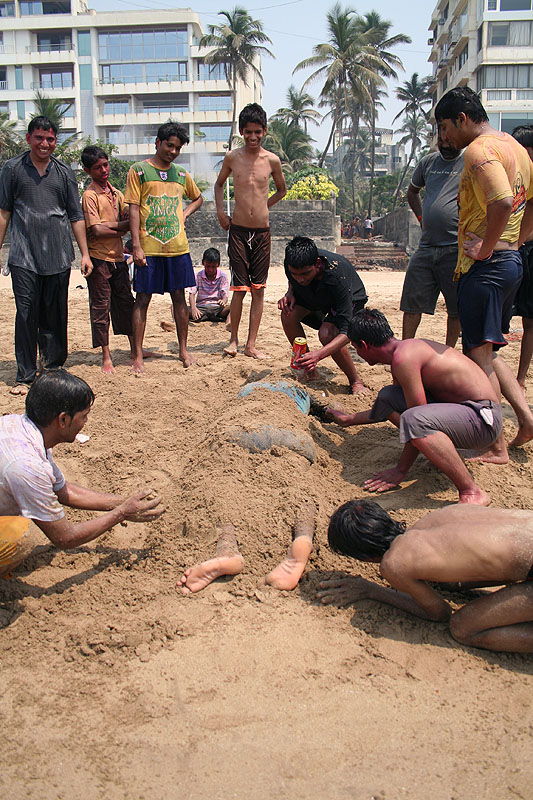 I think these boys were burying a random drunkard. Like most people, they were eager to pose!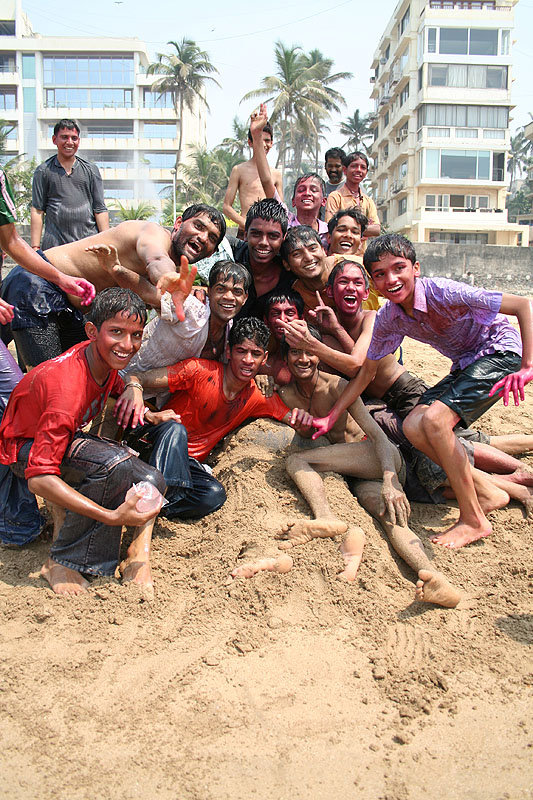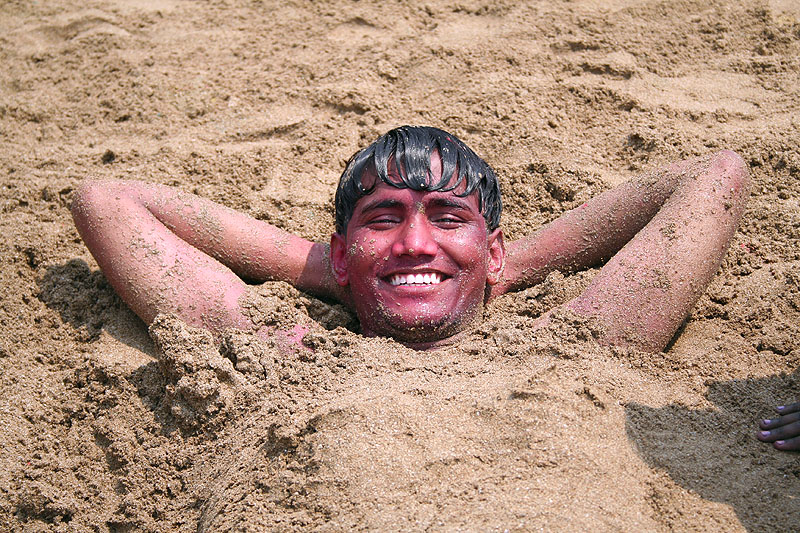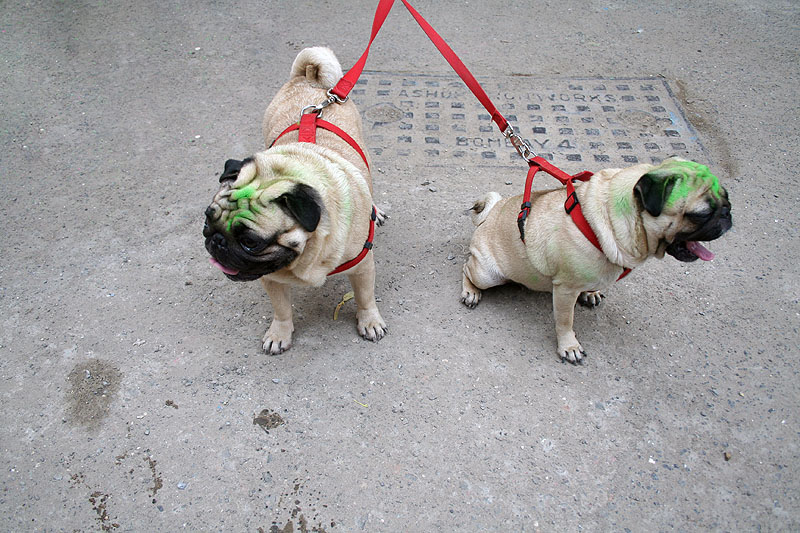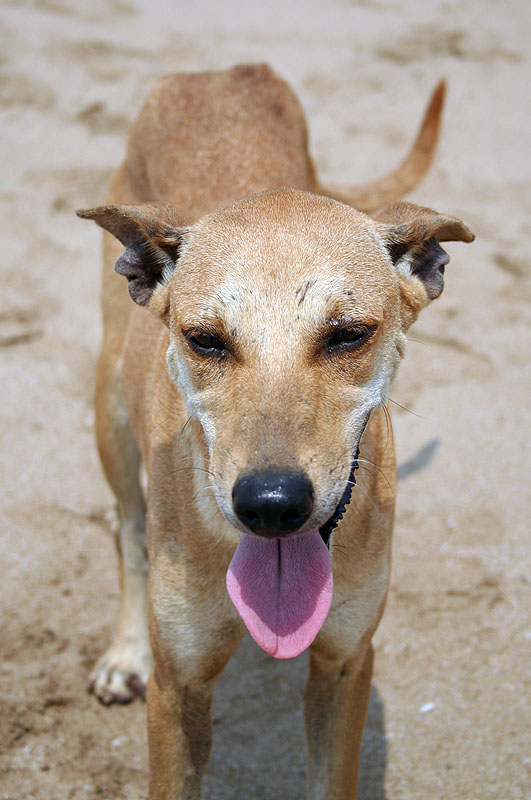 This dog started following me after I gestured to her.  An hour later she was still walking alongside me, so I bought her some food in an attempt to distract her.  She gobbled it up and still managed to catch up with me.
Holi was so much fun, and I somehow managed to save my camera from turning bright red.  The same couldn't be said of me.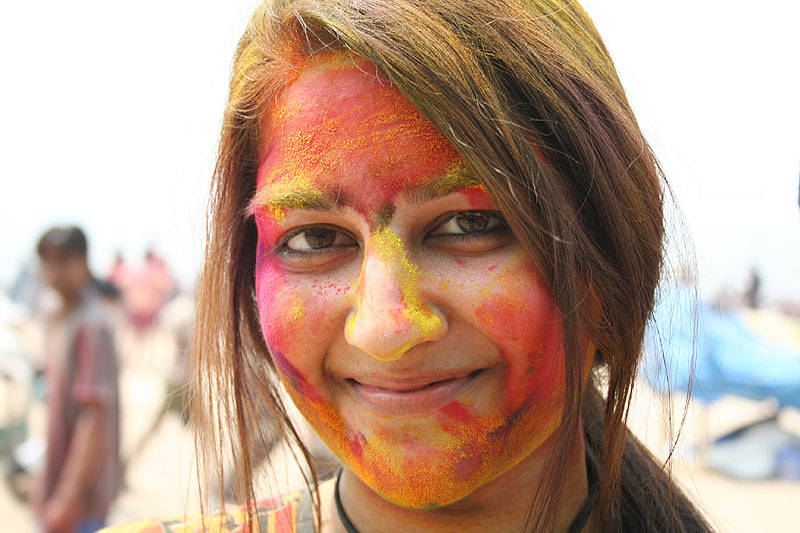 Two days later, I still had a yellow tint on my face. Lovely.
Hinduism is so full of mystery, stories and colours.  No matter what your religious stance, you cannot deny how vibrant its festivals are, and if they involve celebrating and dancing on the beach, I'm there!