Elco Market is a bustling market that lines the sides of an entire street in Mumbai. Many things are sold there including my favourite accessory – earrings :D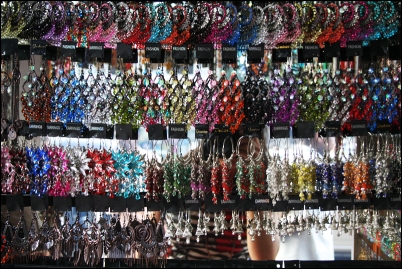 I have an extensive collection now – every colour…so many styles..I do love my earrings >_< They're really cheap - a good pair can be bought for as little as 40 rupees (50p!). If you know how to bargain, that could go down to 20 rupees. This woman was bargaining - I didn't see the point though - he was selling earrings for just 10 rupees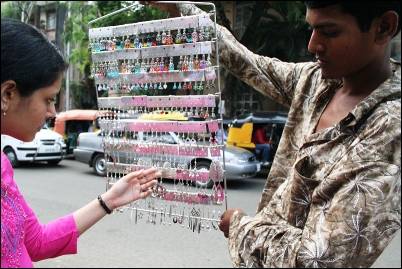 There was quite a lot of underwear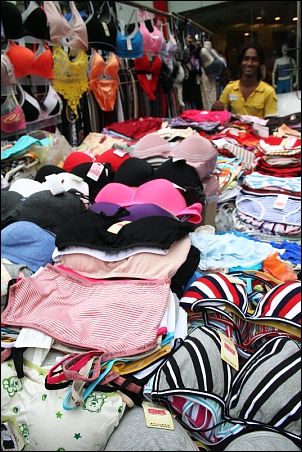 Hm, not really my style though.. ¬__¬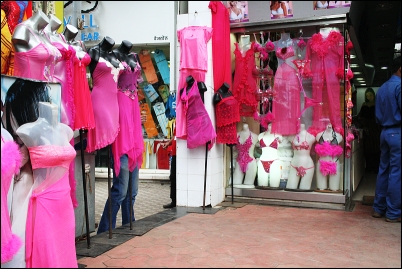 This little man was scurrying around – at first I thought my eyes were deceiving me because he was running around so quickly. He noticed me taking a picture of him and he shouted not to and carried on running around. I think that was because he's Muslim and it was the month of Ramadan – I'd been asked by a few Muslims not to take their picture during this time.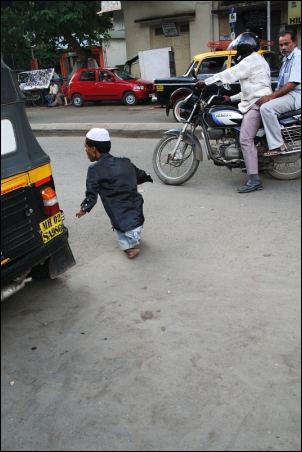 He certainly wanted attention though – he kept running back and forth across the road – I thought he was going to get run over :| I have to admit, I was slightly freaked out by him! :|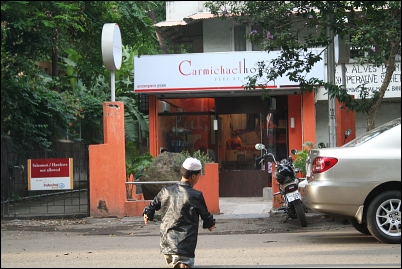 At around 5:30pm Muslims broke their fast for the day. We noticed some of them praying in a small road at this time. Luckily they didn't notice me taking this picture of them ;)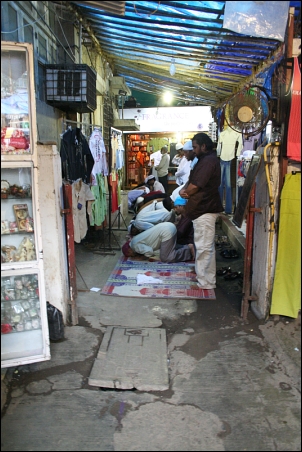 Just a few seconds away there was a little temple in the street. Not only was it a holy month for Muslims, but also a holy time for Hindus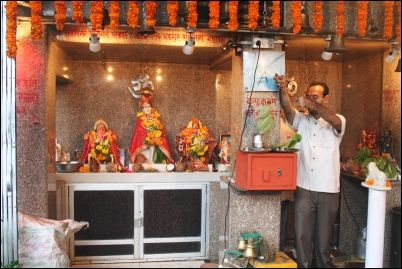 One of the guys were urging us to sit down there and pray with them but I couldn't stand the smell of the fire – it was really overpowering and giving me a weird headache so I took some pictures and left.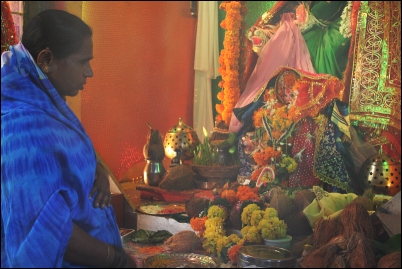 At this point I remembered a clothes shop that I went to last time, and I knew it was nearby. It's called The Miss, and on my last trip I bought some beautiful Indian outfits from there. The owner was a lovely man who had called me his favourite customer! I wondered if he remembered me..
As soon as we walked in he immediately recognised me and told a worker to get us some drinks. It's quite amazing the way people are treated in shops in Mumbai – they're always so accomodating and helpful, and they go the extra mile to please their customers. While Meera tried on a sari, I told him we couldn't stay long because we were meeting someone soon, and because I wanted to go to the Pani Puri Centre downstairs to eat Papdi chaat.
Papdi chaat is one of my favourite Indian foods and the Pani Puri Centre is renowned for being one of the best places for it in Mumbai. Without even telling me he ordered it into the shop for us :o
It was an odd experience – eating papdi chaat in an exclusive boutique while customers stared at us, and while Meera had half a sari on.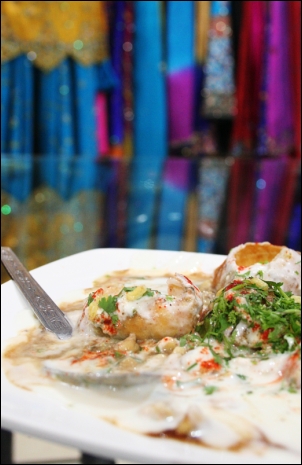 When I took the above shot, one of the workers gawked at me and asked me why I was taking a picture. I had to explain to him that I had waited 9 months to eat this! He said most people come to India to take pictures of the Taj Mahal, and I wanted pictures of a common Indian food.
Close up :D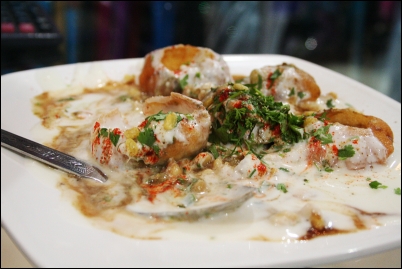 I'm tired of resizing and uploading for now, so.. more later! :)