The Haji Ali is a mosque in Mumbai which is located in the middle of the sea. In order to get there you have to cross a bridge, and during the high tide this bridge is completely submerged in water.
It can be seen here in the background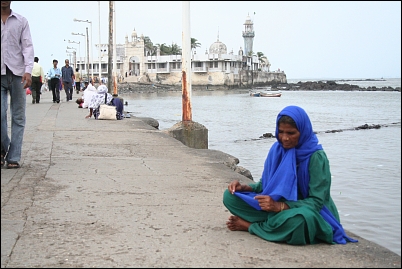 Because of it's location – surrounded by sea – the Haji Ali is a very serene and beautiful place. Although it's intended for Muslims obviously, many Hindus can be seen there as well. This struck me as quite unusual – in the UK, people of other faiths are generally not seen in Mosques, as in the following case; the guys with turbans are Sikhs.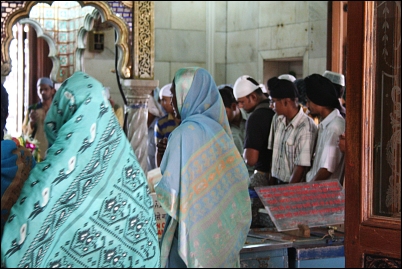 In mosques there are two separate areas for men and women. Incidentally, photography isn't allowed in this particular area, but I managed to sneak a few shots in without anyone noticing. ¬__¬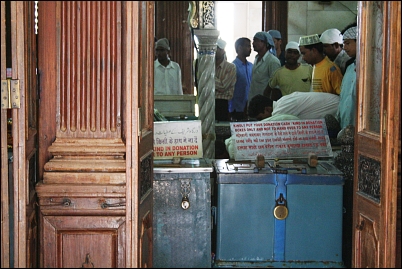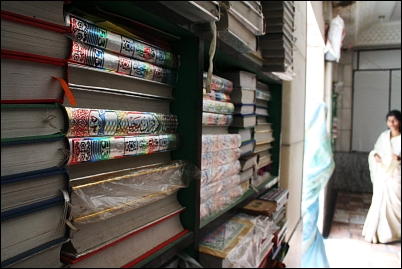 There are designated areas for men and women to wash before they enter the actual mosque.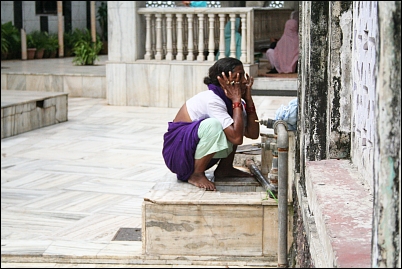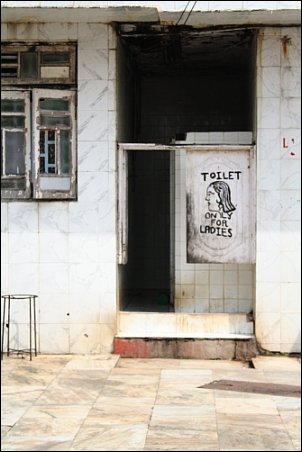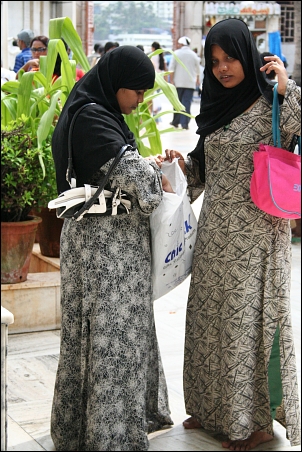 Many people simply relaxed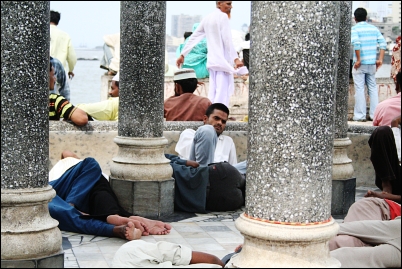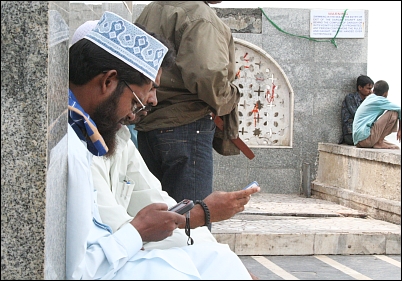 These pictures were taken during Ramadan – I didn't know this but many Muslims believe they should not be in any pictures during this time, so often they would refuse to be photographed if they noticed me taking pictures of them.
These guys didn't care though – they simply gazed into my camera, expressioness..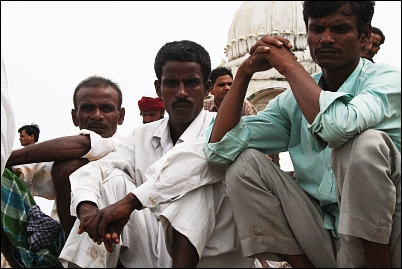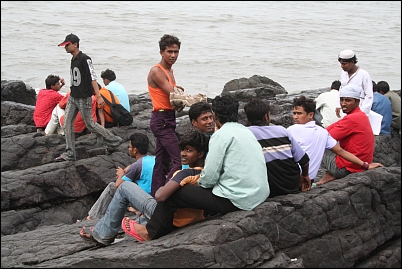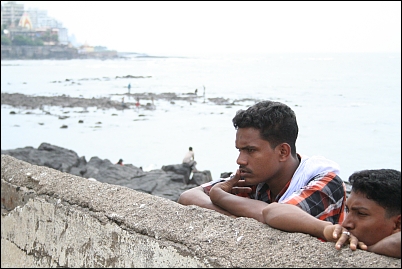 I was surprised to see this sign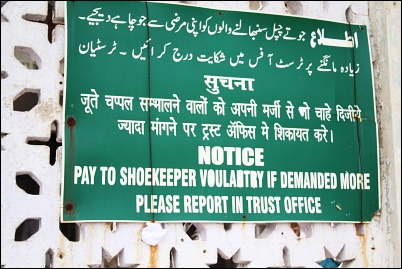 Shoes are not allowed to be worn in the actual mosque, so have to be kept with a shoekeeper (who by the way did not want to be photographed). Usually they demand more money, particularly from tourists, so it was reassuring to see this sign; it showed that the officials were making an attempt to control the fact that tourists are often ripped off in India.
Beggars line the bridge to and from the Haji Ali. I was surprised to find that they didn't actually hassle anyone – they simply sat and accepted whatever people were willing to give them. Again, this was in high contrast to other parts of Mumbai. Everything seemed really controlled and in order.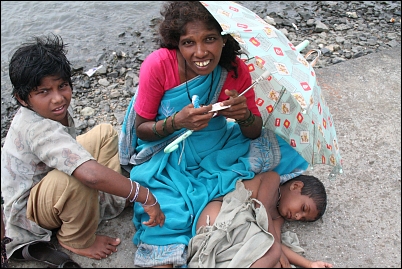 I gave everyone along this bridge some money – even a rupee is a lot for these people.
This was a sad sight..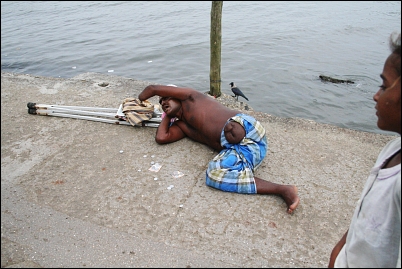 Not this kid though :)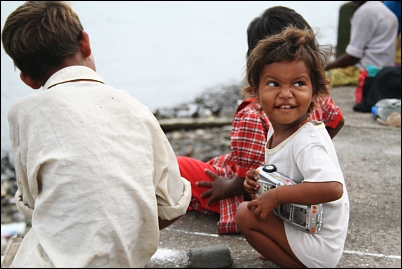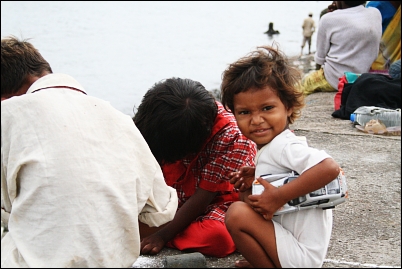 This boy had amazing eyes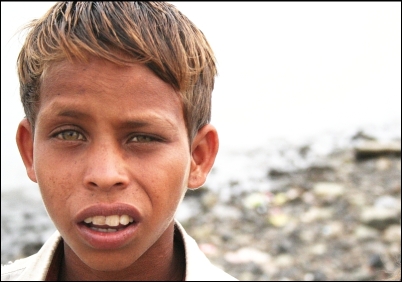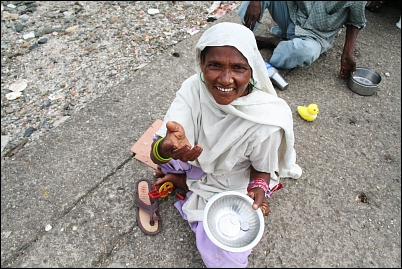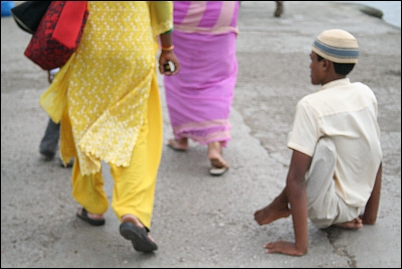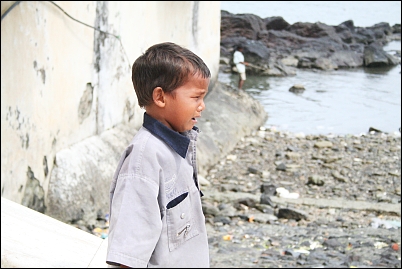 I really enjoyed walking around the Haji Ali. I also went there the last time I visited India but I seem to have lost the CD that had those pictures on :(
Right before we came here we went to a famous Hindu temple called the Siddi Vinayak. Cameras are not allowed there. I was saddened when I went there for a number of reasons that I won't go into here, but I will say that religion has become so commercialised. It's all about money and corruption. Although I'm not religious, I consider myself a Hindu, but I felt more at home at this Mosque.
These pictures probably don't fully represent the serenity surrounding the Haji Ali, but it's one of those places I'd return to whenever I go to Mumbai.