Cans Festival – May 3rd-5th 2008
I decided to check out the Cans Festival which was publicised just a few days ago. The location had been kept a secret while Banksy, Bandit, Jef Aerosol and others transformed a bland tunnel near Waterloo Station, into a street art extravaganza.
I hadn't been expecting queues, and was told they were an hour or so long

I was told it was worth waiting for, and I can confirm that it definitely was!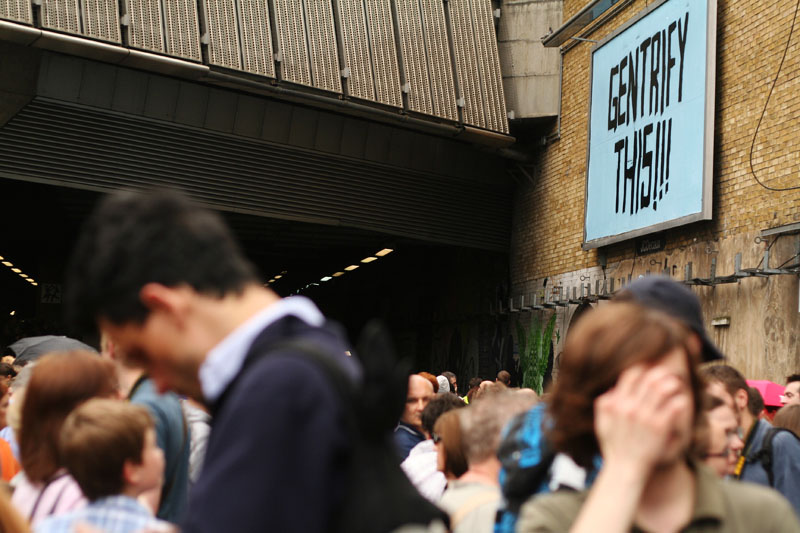 I snapped some random graffiti while waiting in the queue.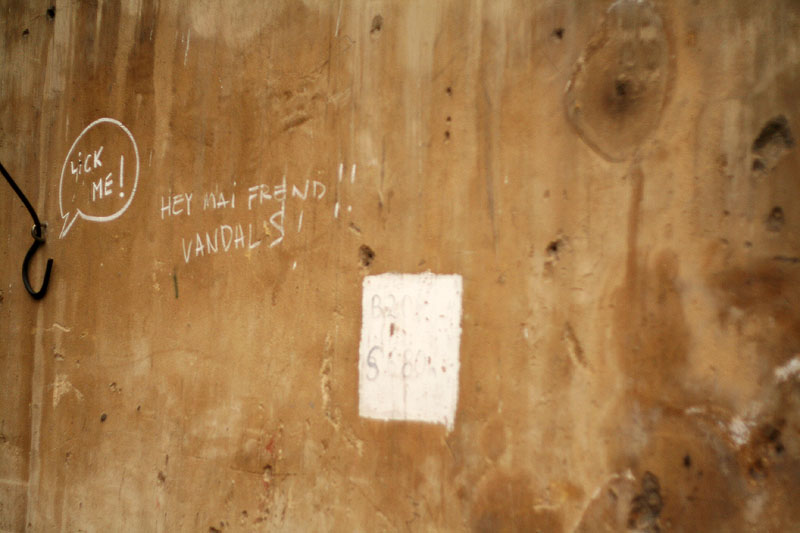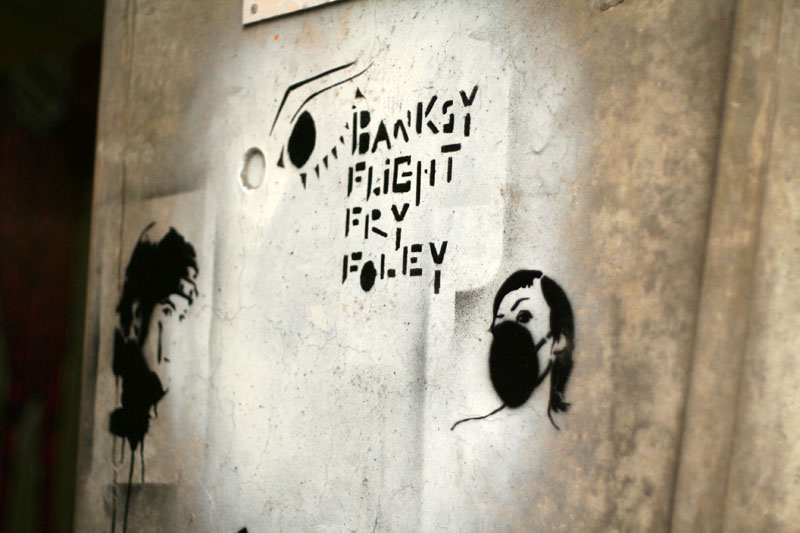 This was even before I was in the tunnel itself.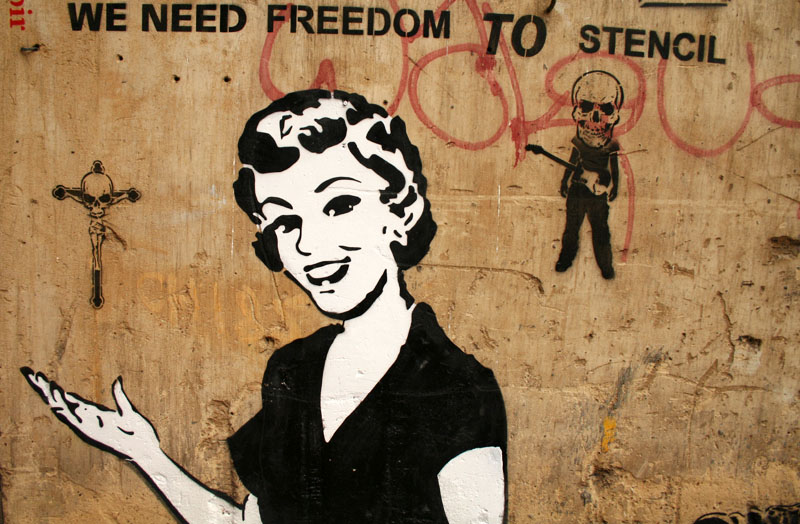 Finally in!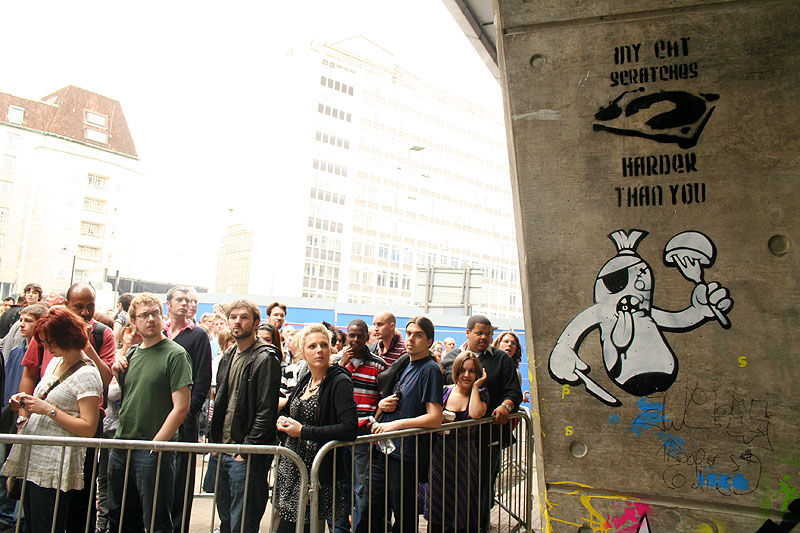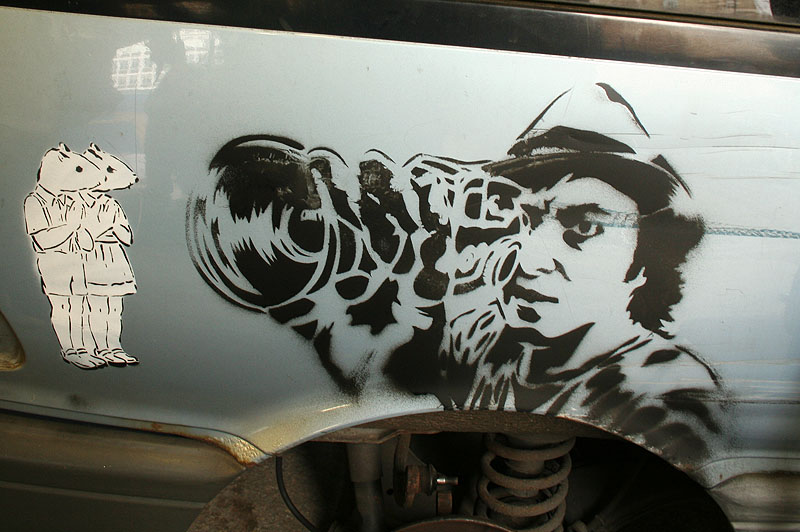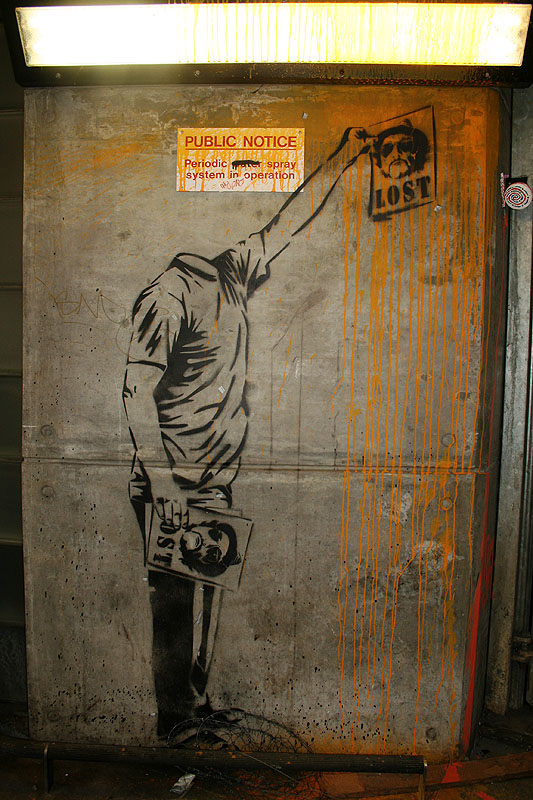 I think everyone in there had a camera of some sort. It was actually quite a mission to get pictures without someone's arm or head in view.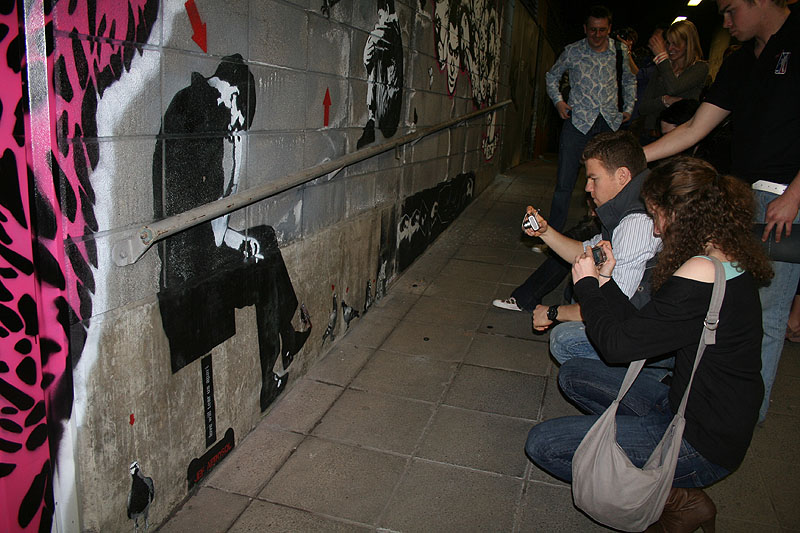 A couple of pieces by Jef: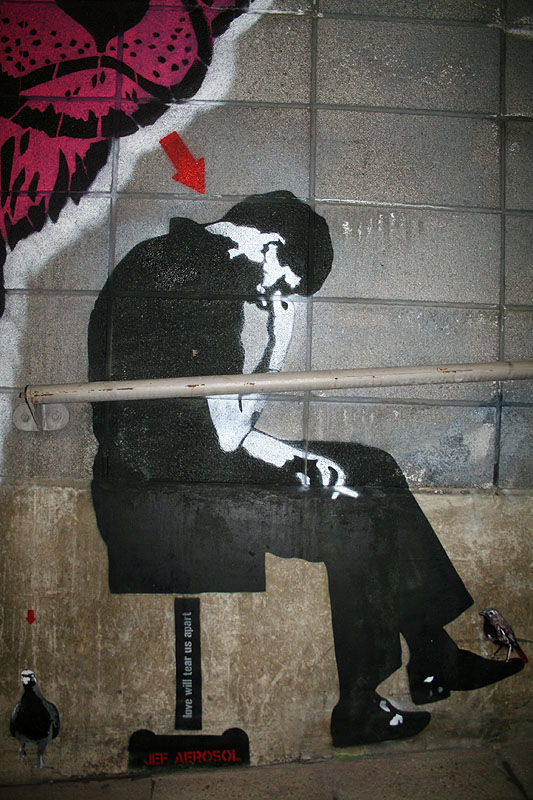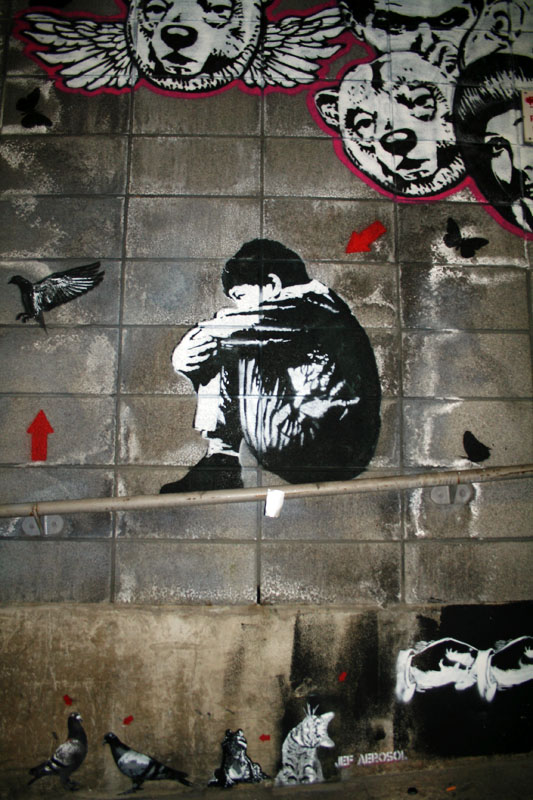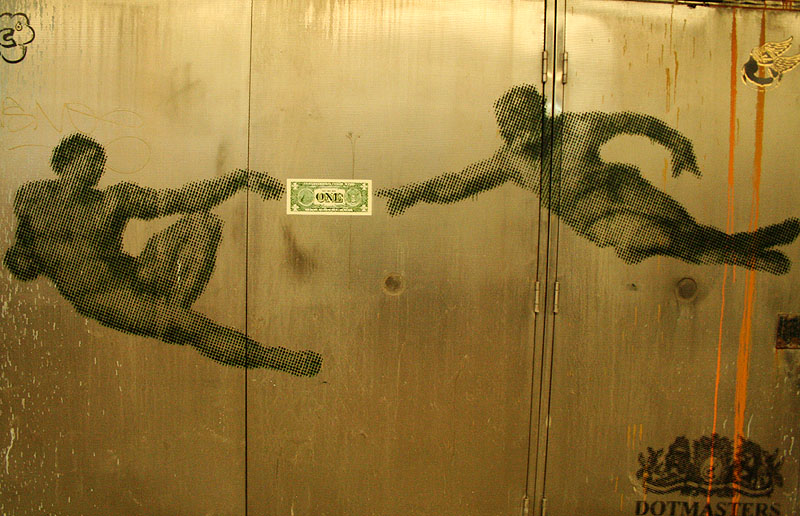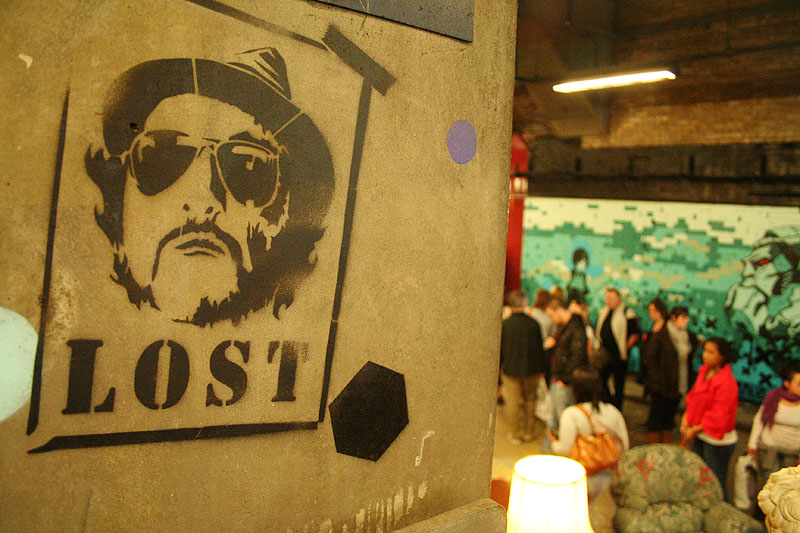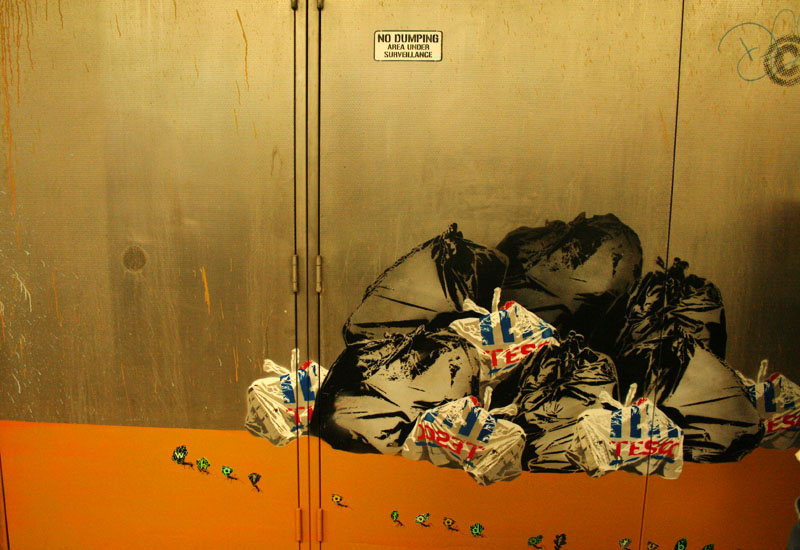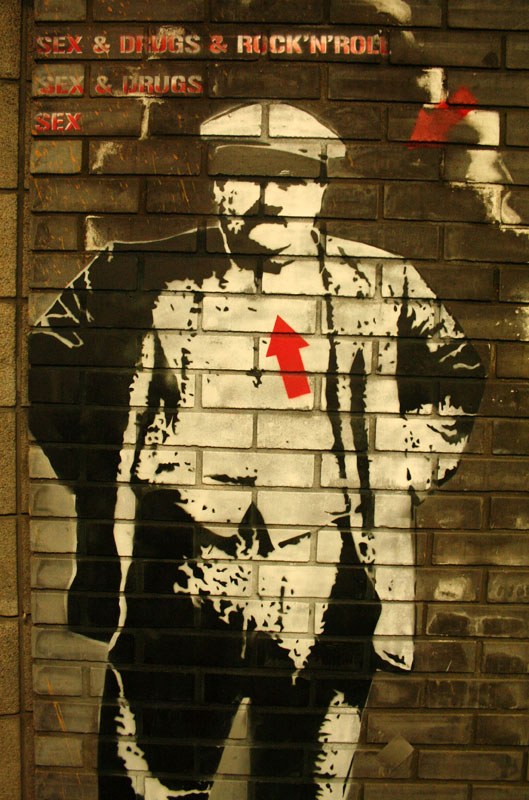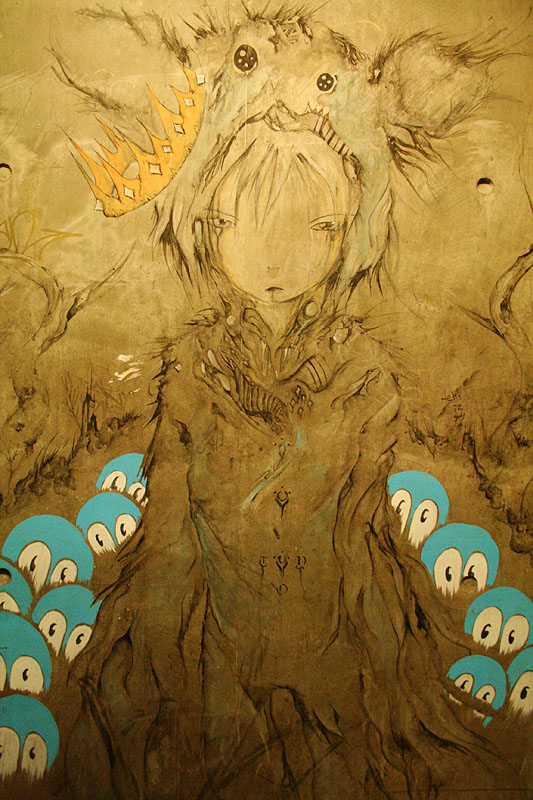 This is by Hutch: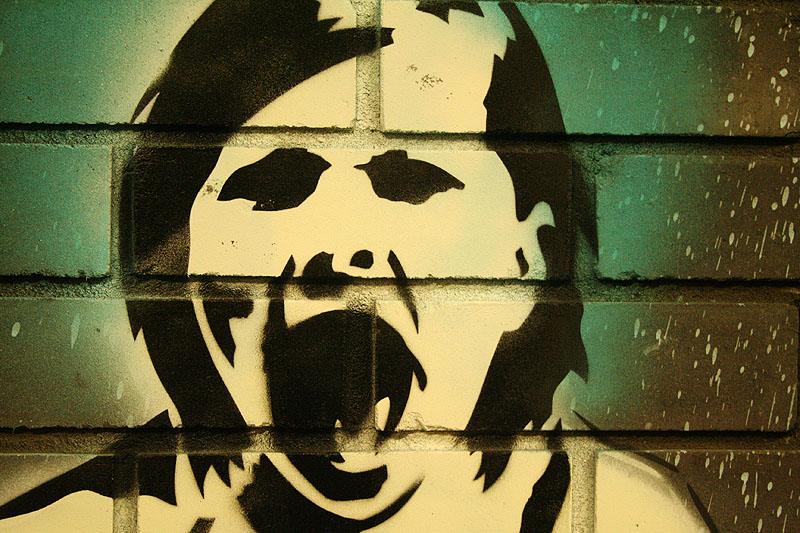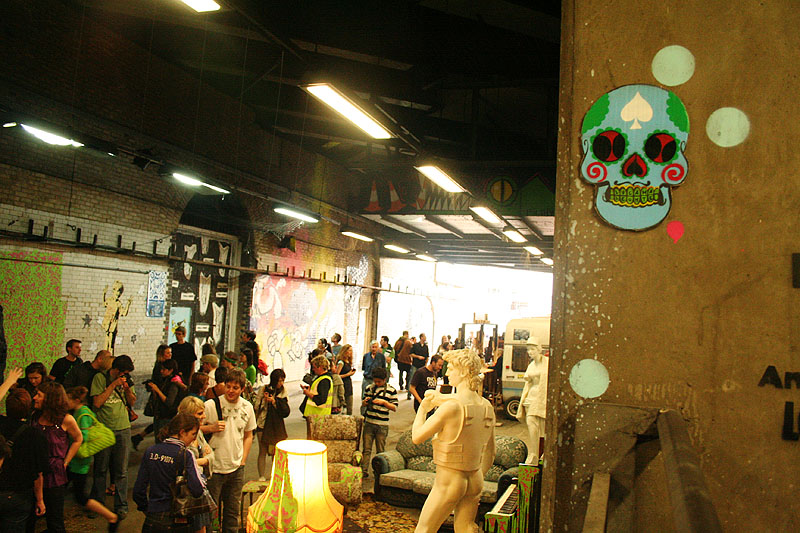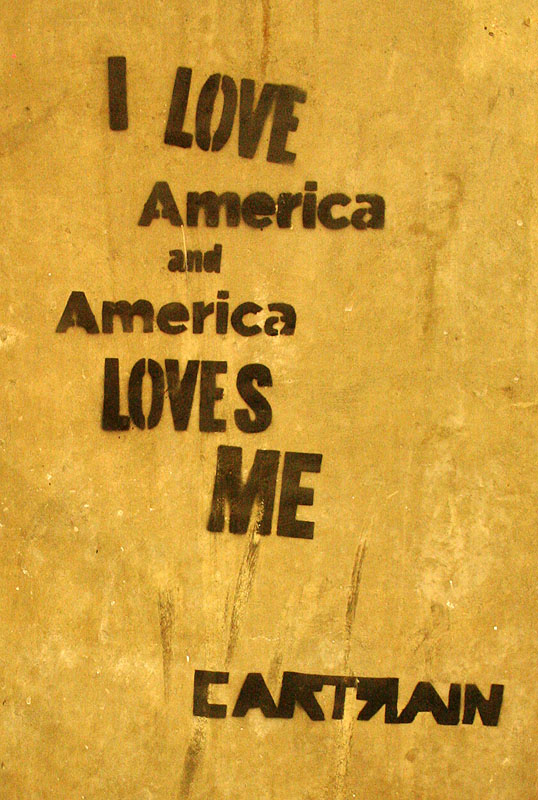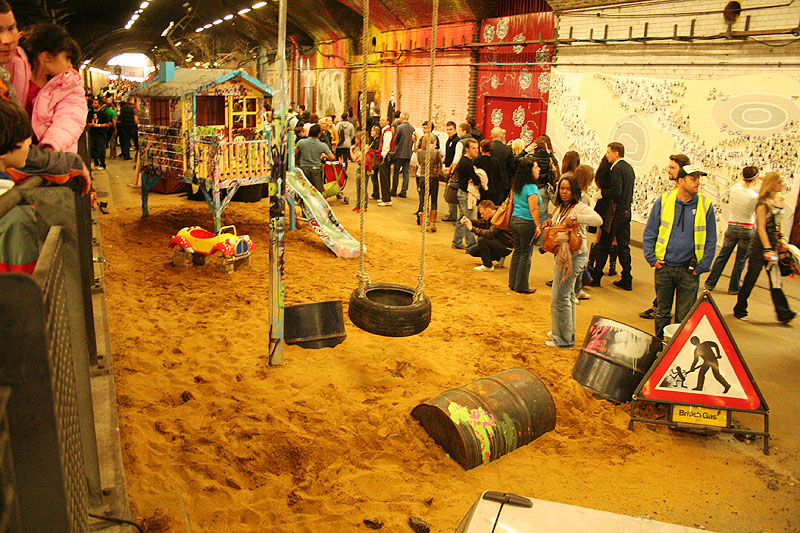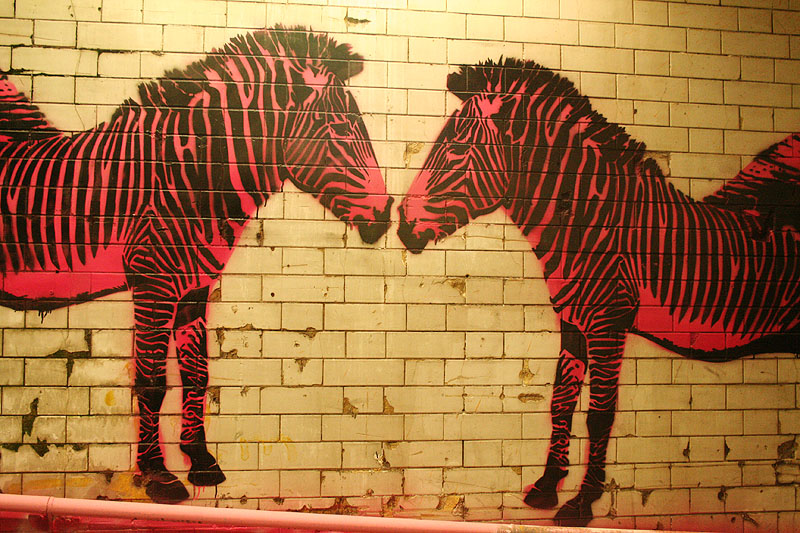 Most of these are best full-viewed in order to appreciate the intricate details.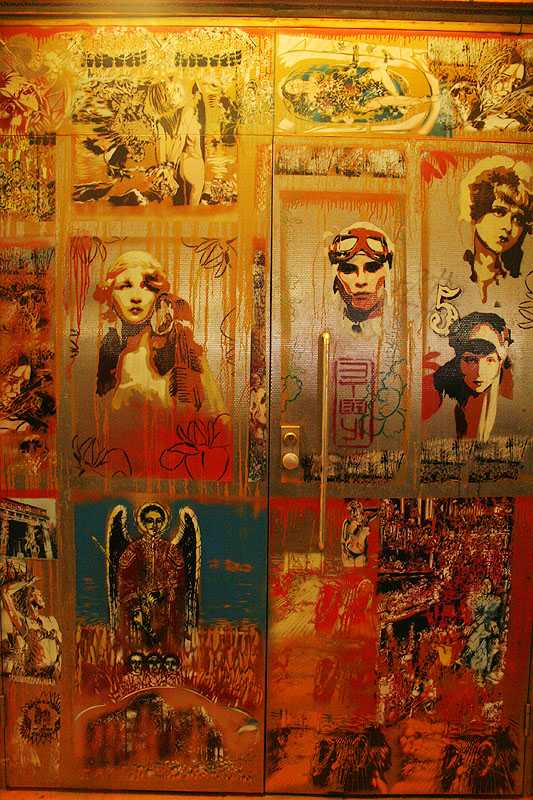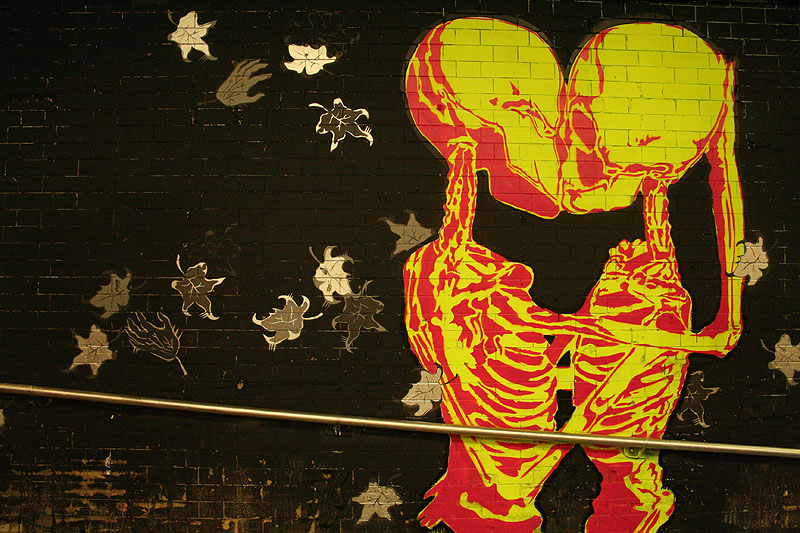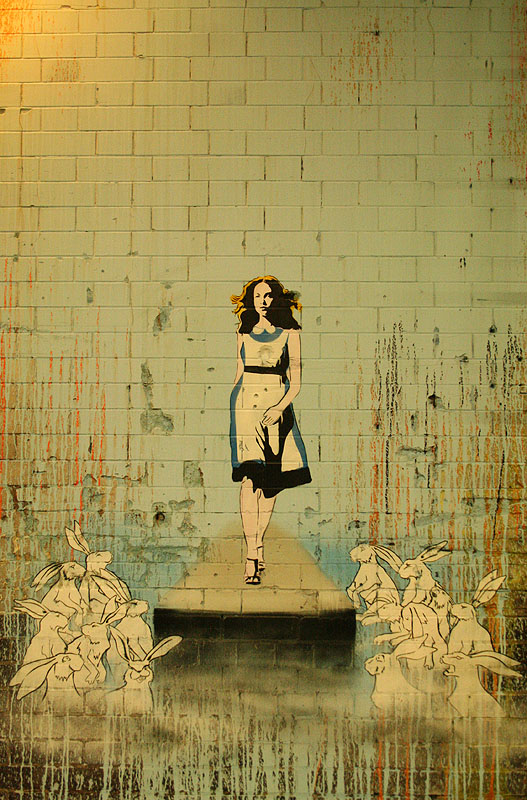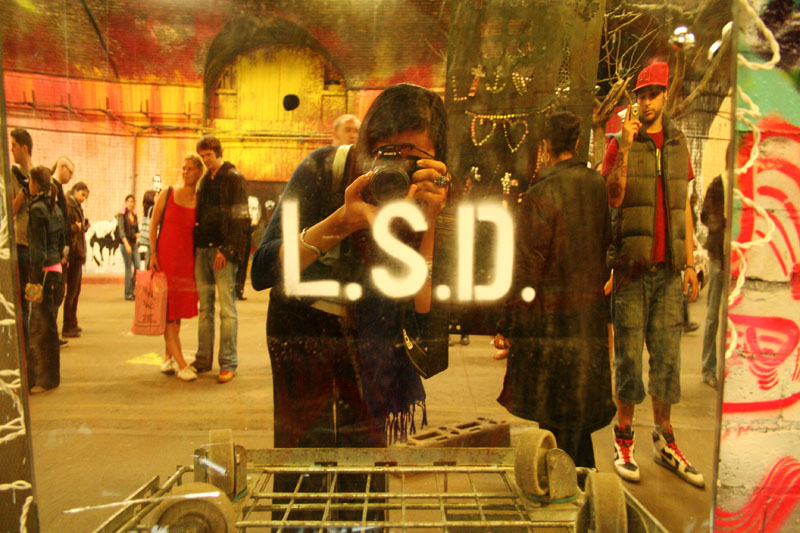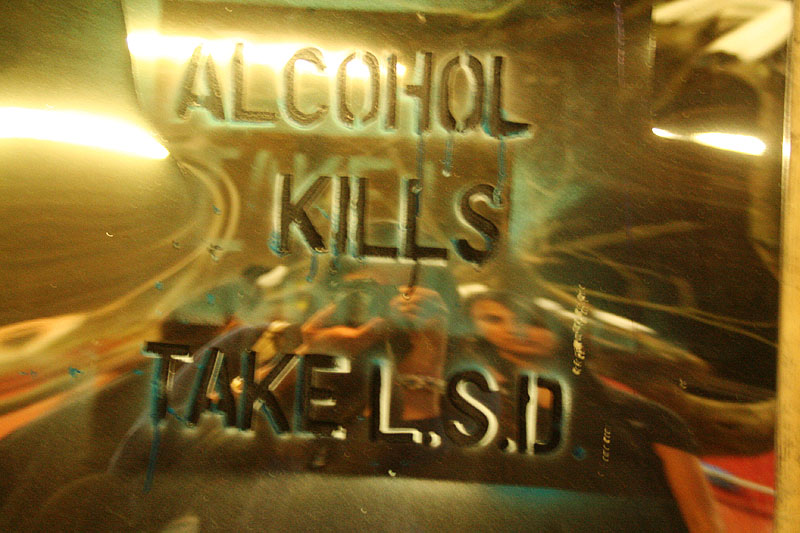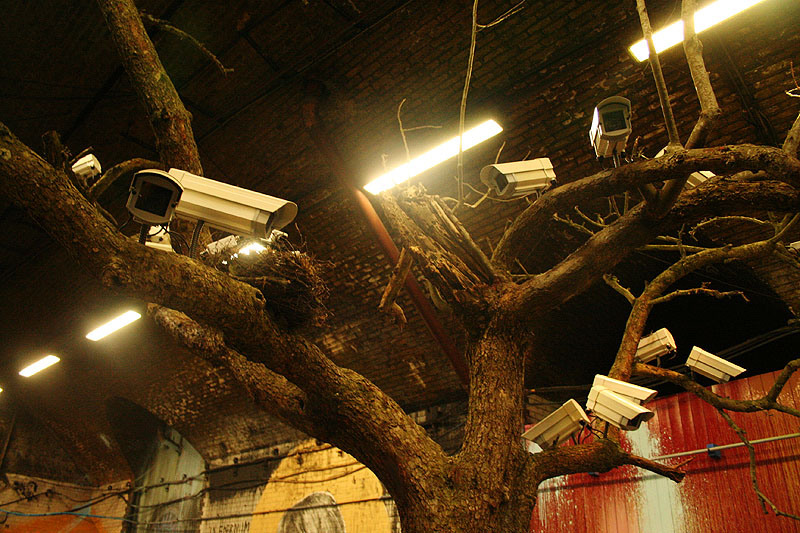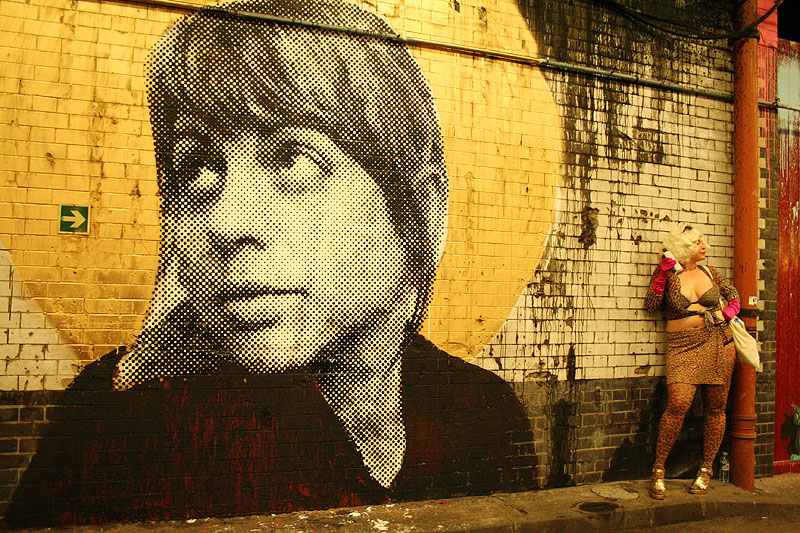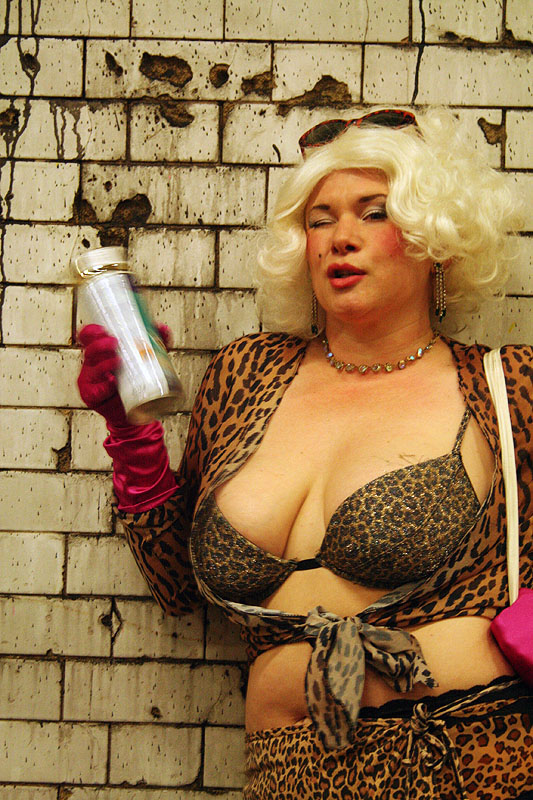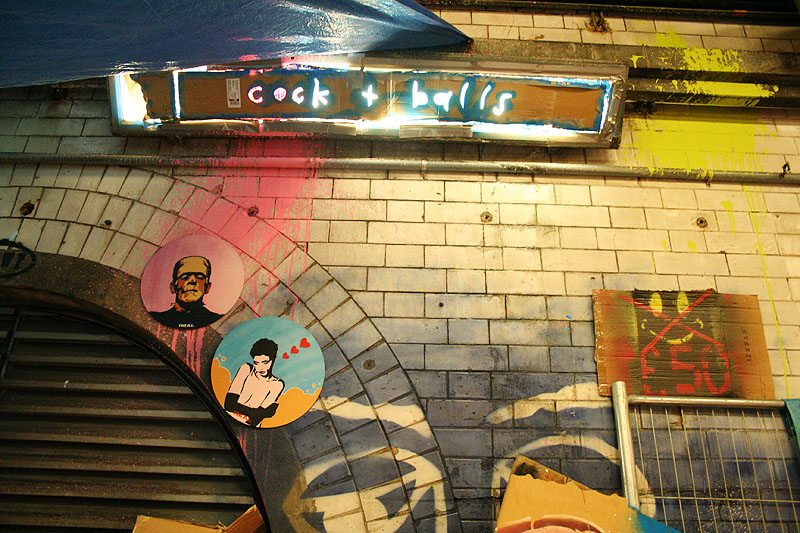 These guys were still adding stuff to the exhibition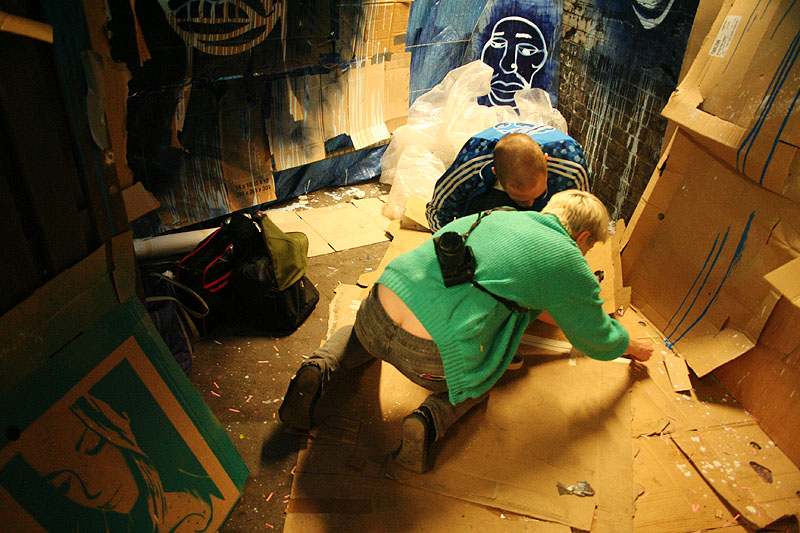 I guess this is Lily Allen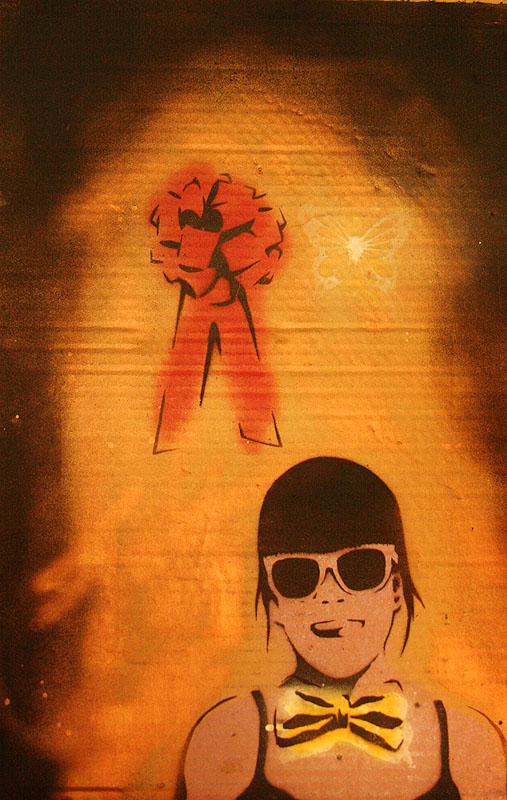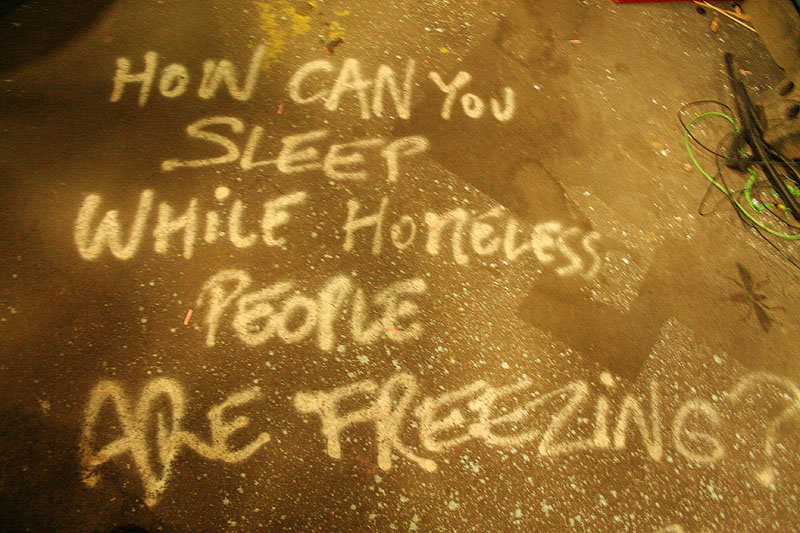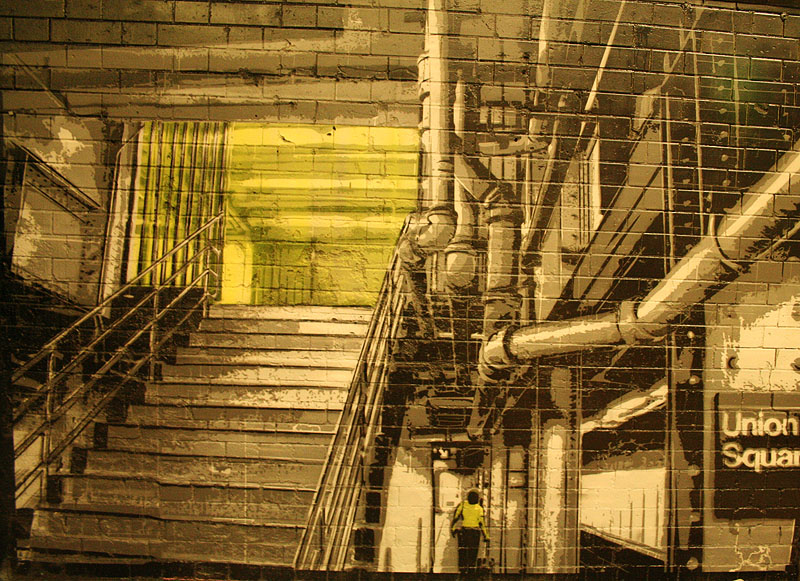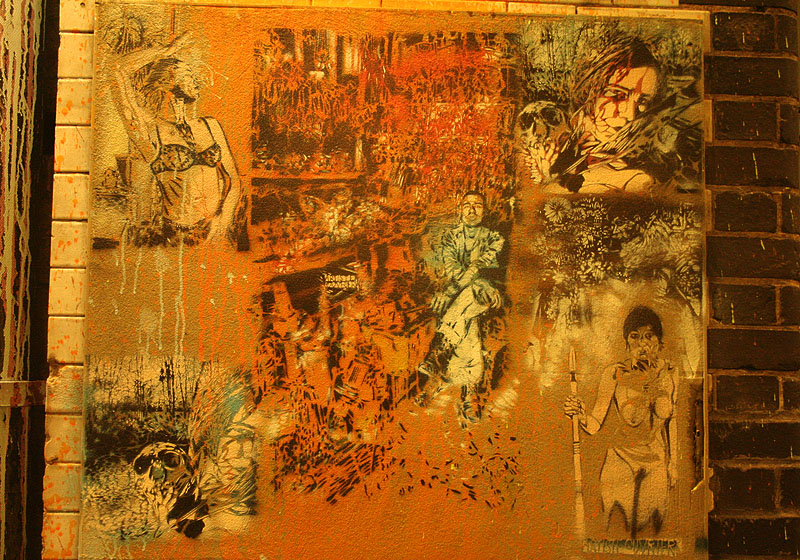 I've never seen a burned out car like this before: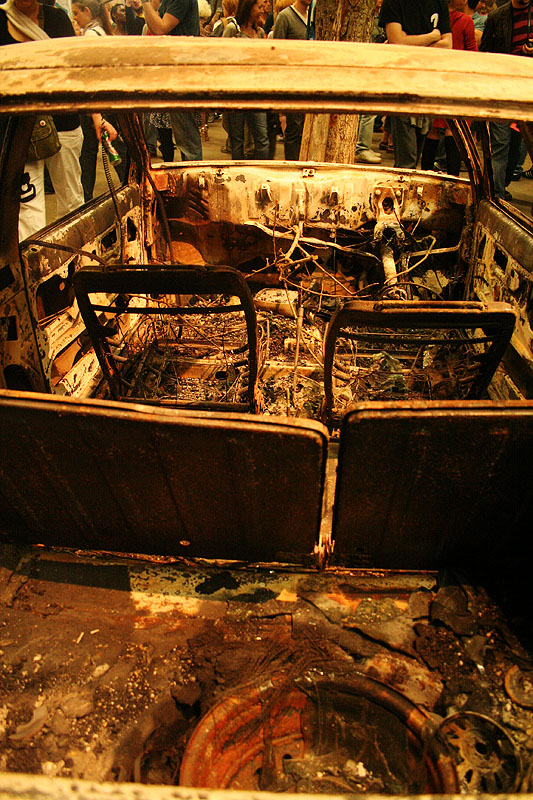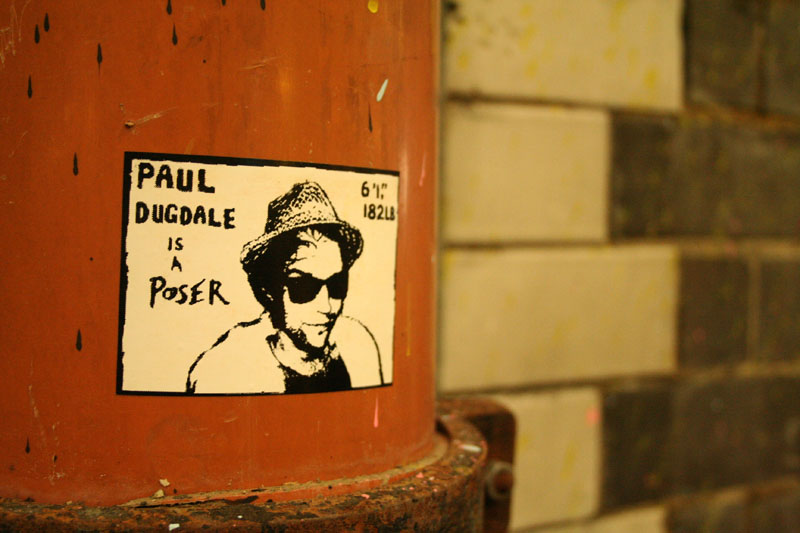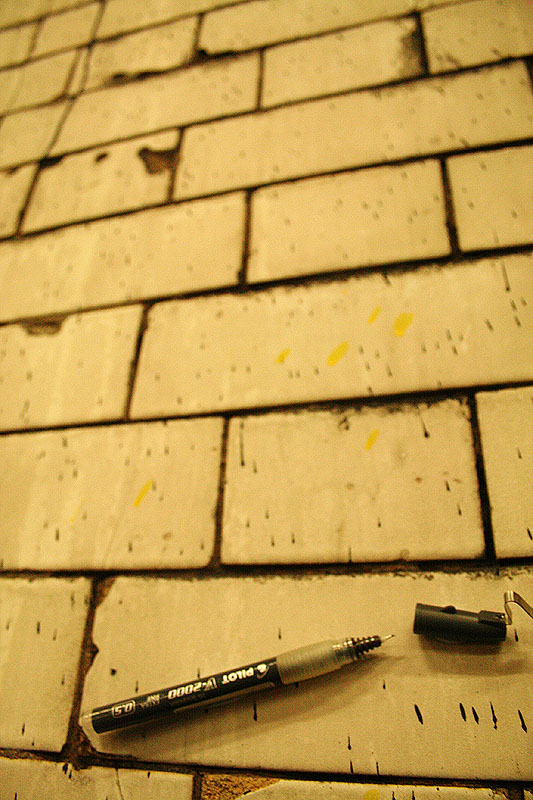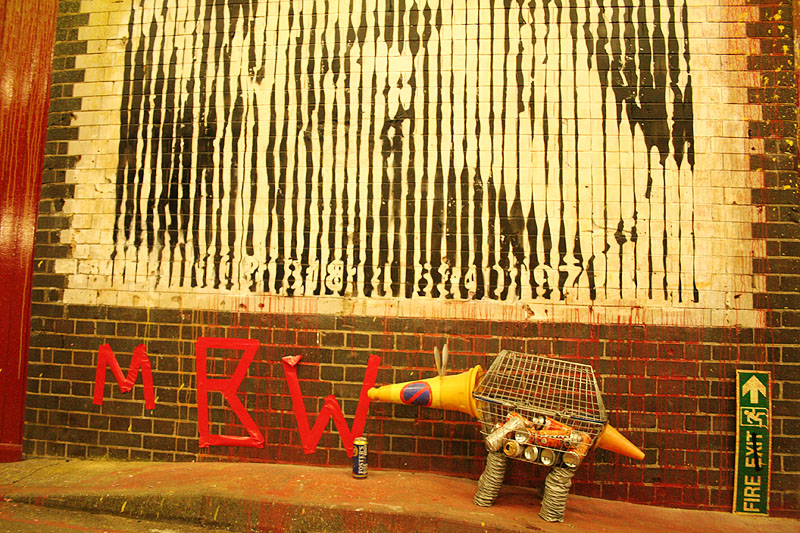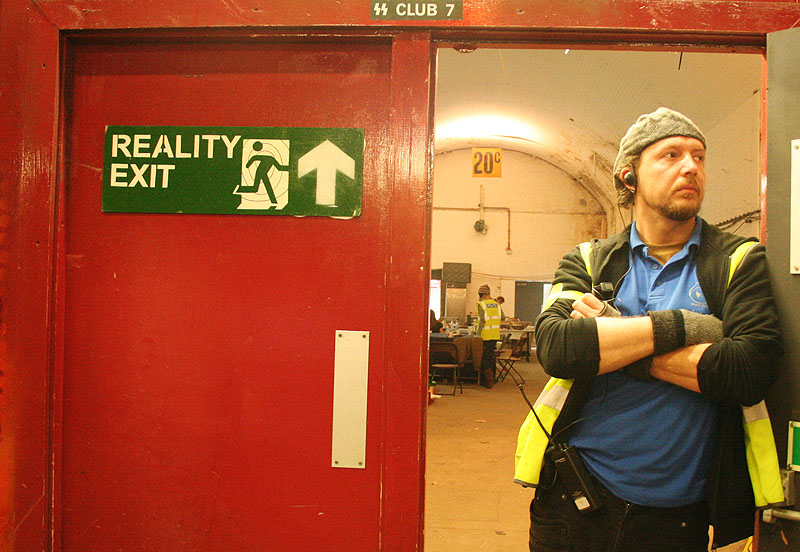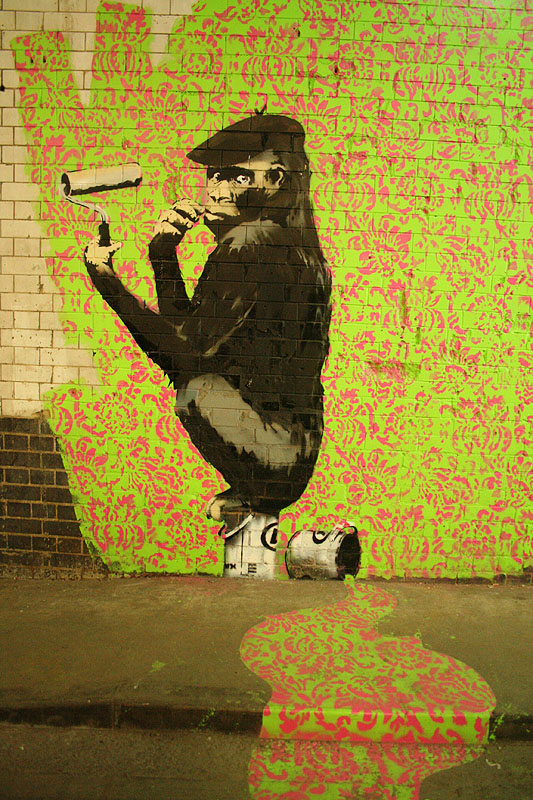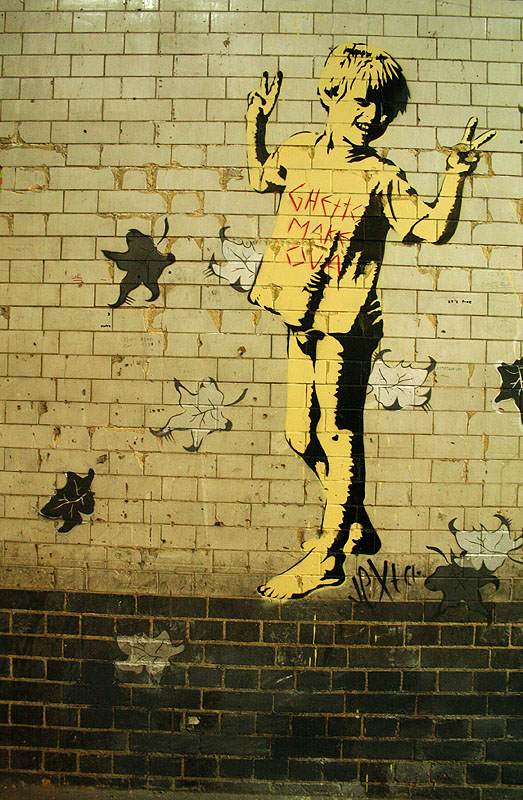 I like noticing the small details..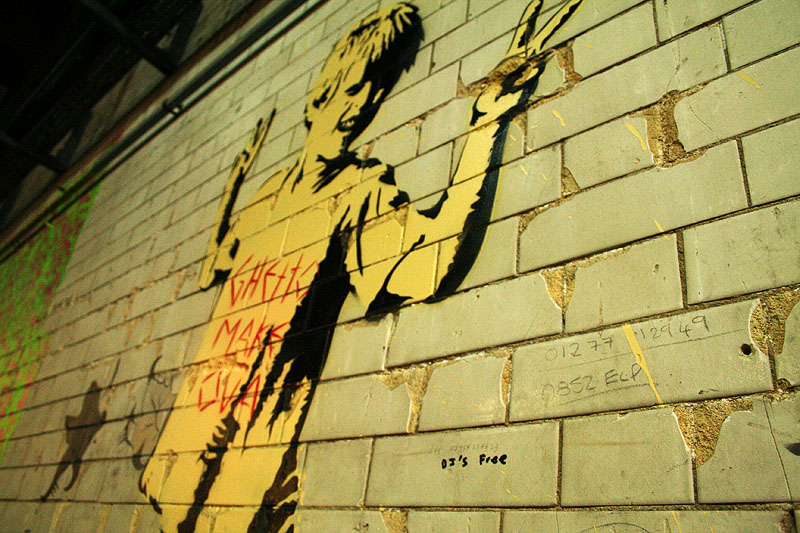 This gorgeous piece is by Mark Jones aka farkfk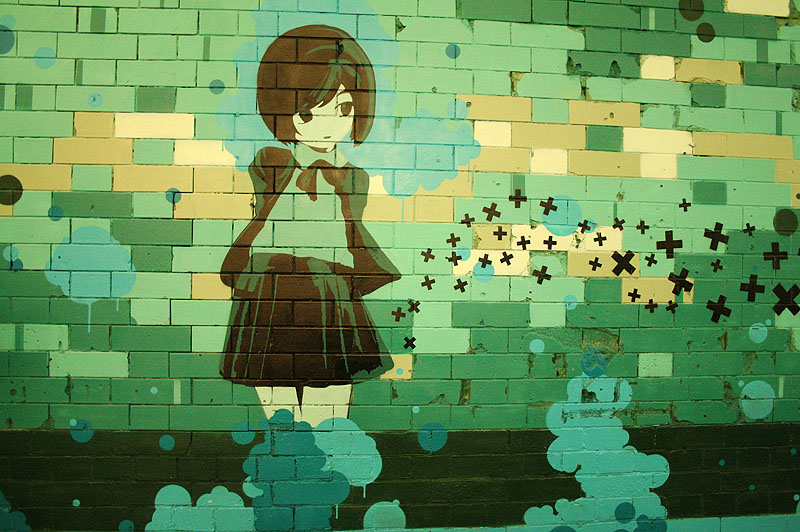 I saw a guy sitting and reading, and I asked if he was one of the organisers. He said he was an unofficial organiser. I asked him what he meant and he said he was one of the artists. I asked which one, and he said he couldn't tell me his name, despite my efforts to persuade him

Could it be Banksy?!
I asked to take a picture and he said that was fine. Of course I managed to snap him with his eyes shut. Go me!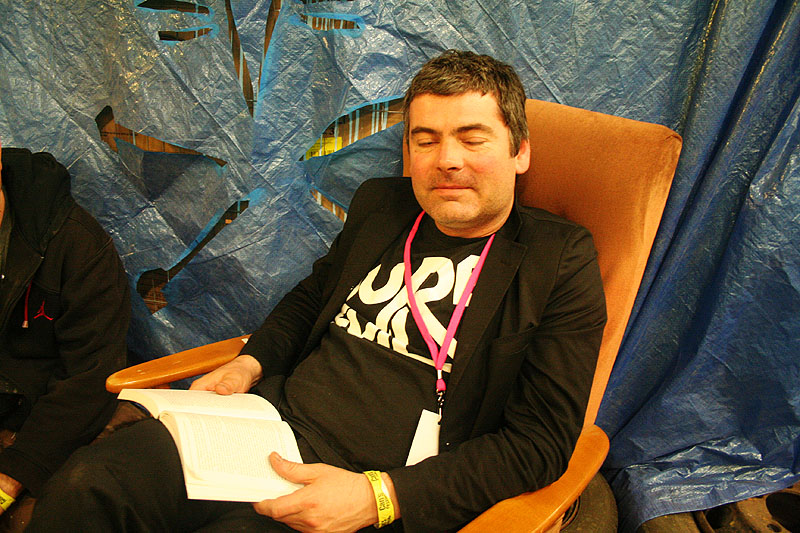 He told me all the walls would be cleaned eventually, and the cleanup operation would cost £300,000. It seems like such a shame to get rid of it all though. He said the graffiti would still be on show for a while still.
[EDIT] I have just been informed by the genius that is Jef Aerosol that he is in fact stencil artist, Pure Evil – I guess the T-Shirt wasn't a big enough clue for me! Thanks Jef

Here is one of Pure Evil's stunning pieces: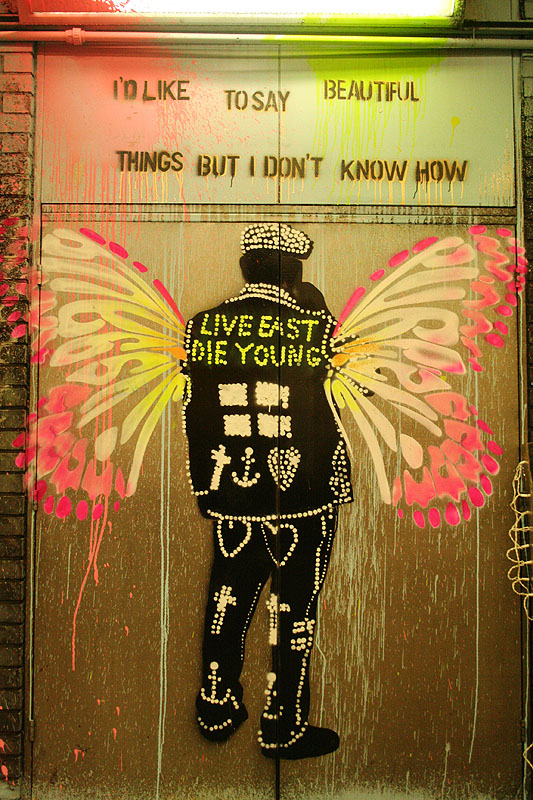 This guy below in the hoodie was just sitting on the sofa for ages , observing people walking past. Maybe this is Banksy!?!?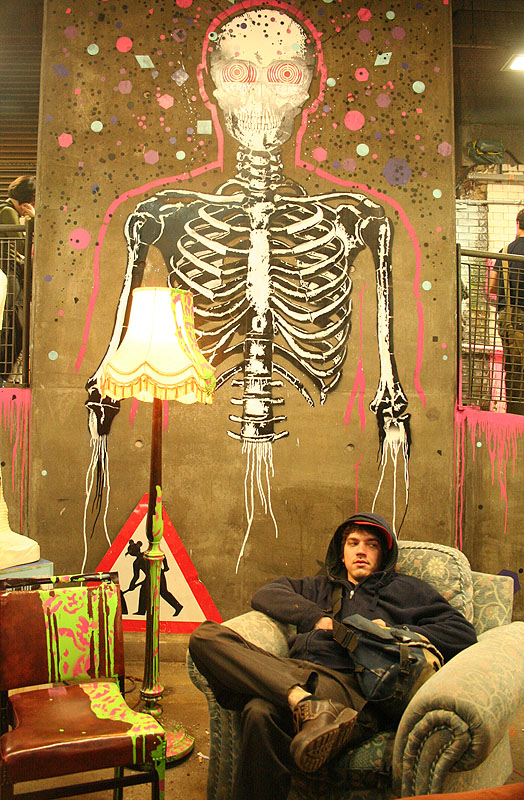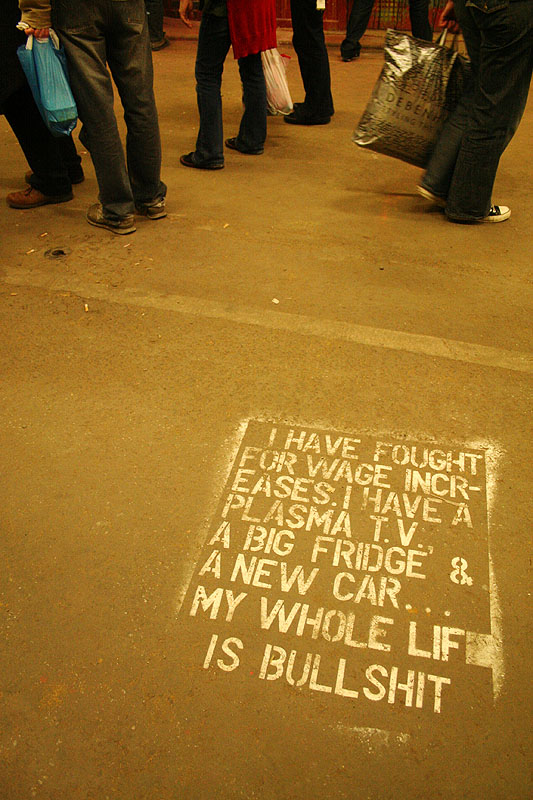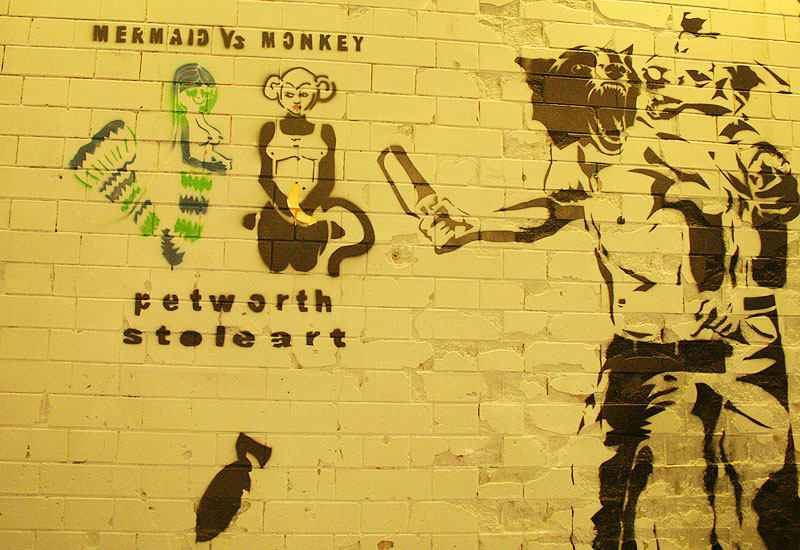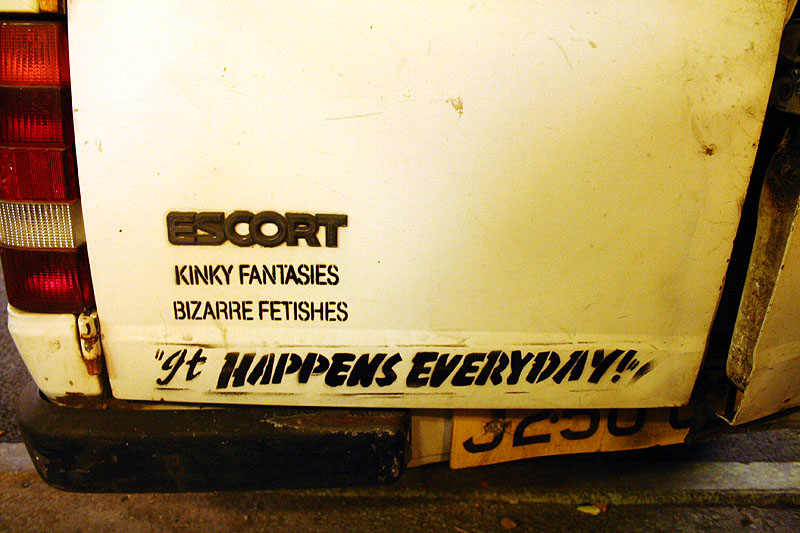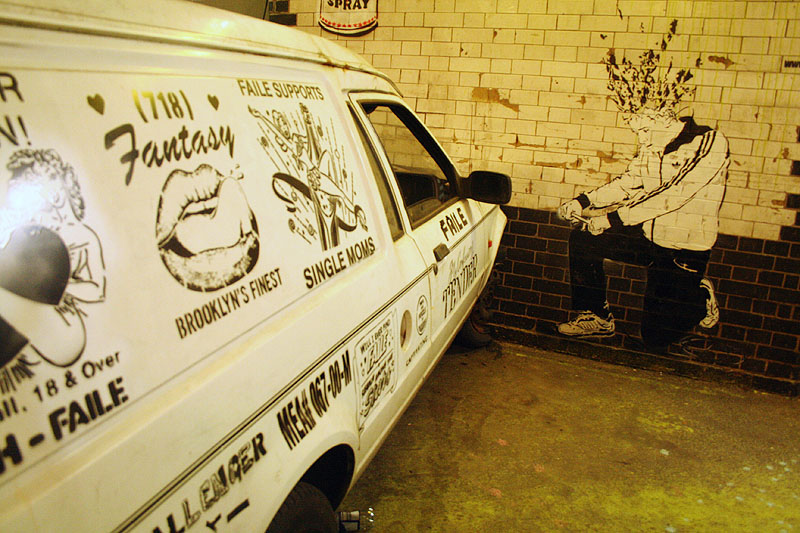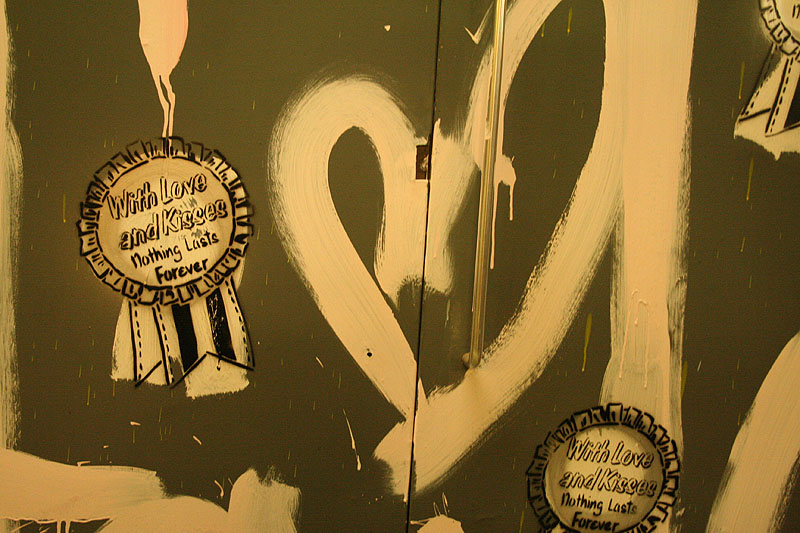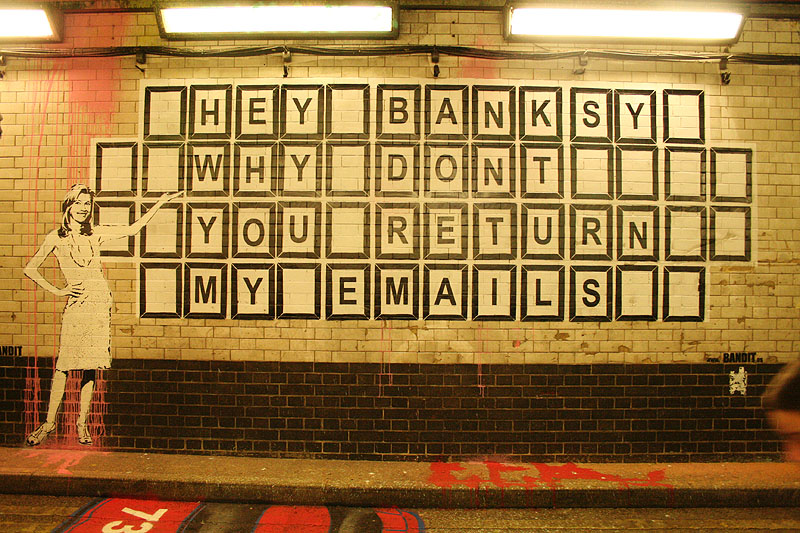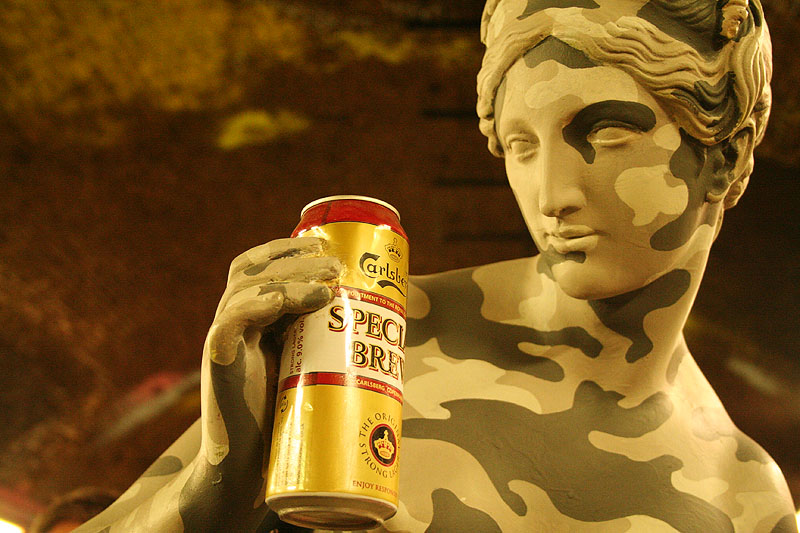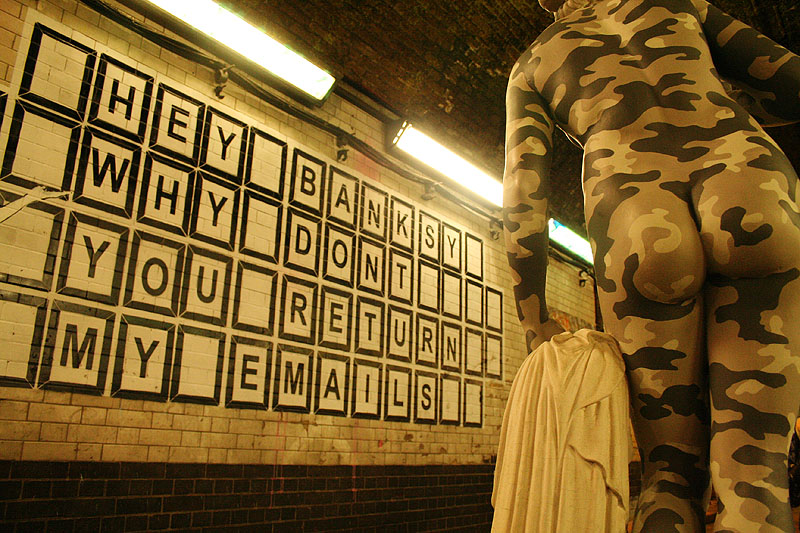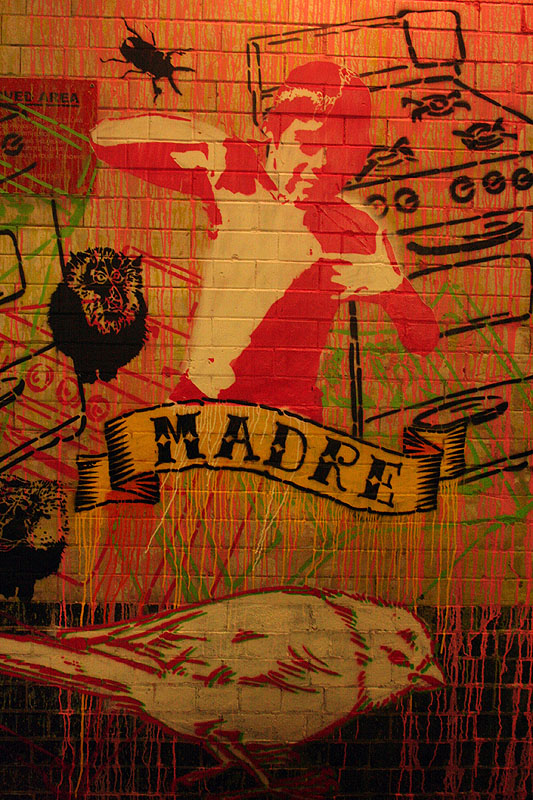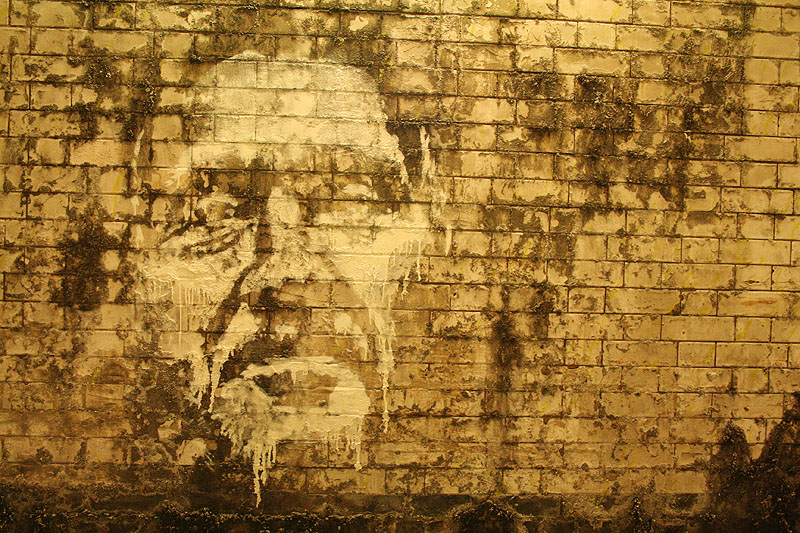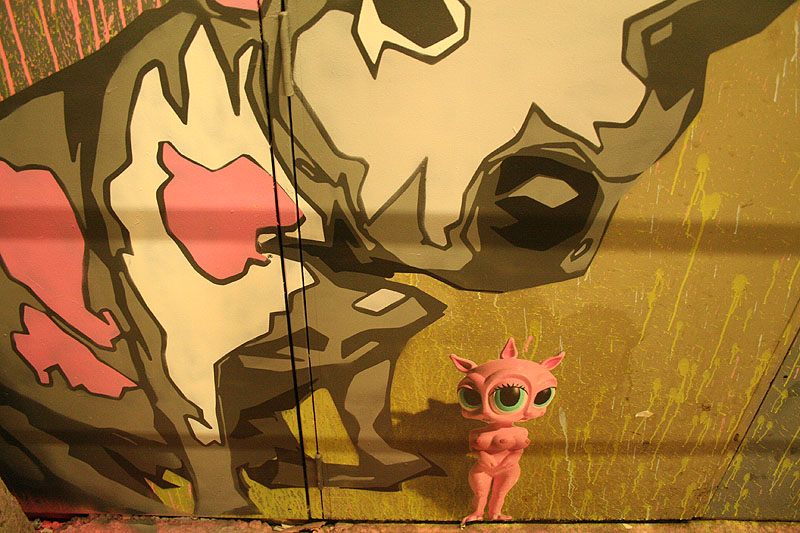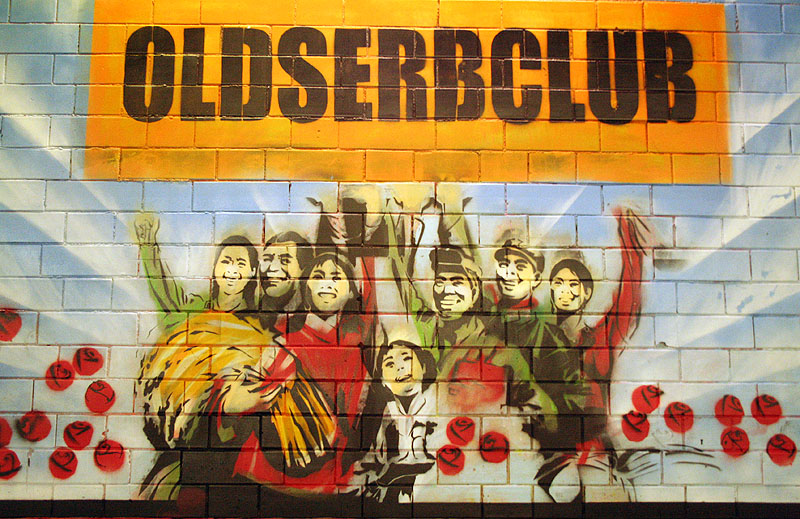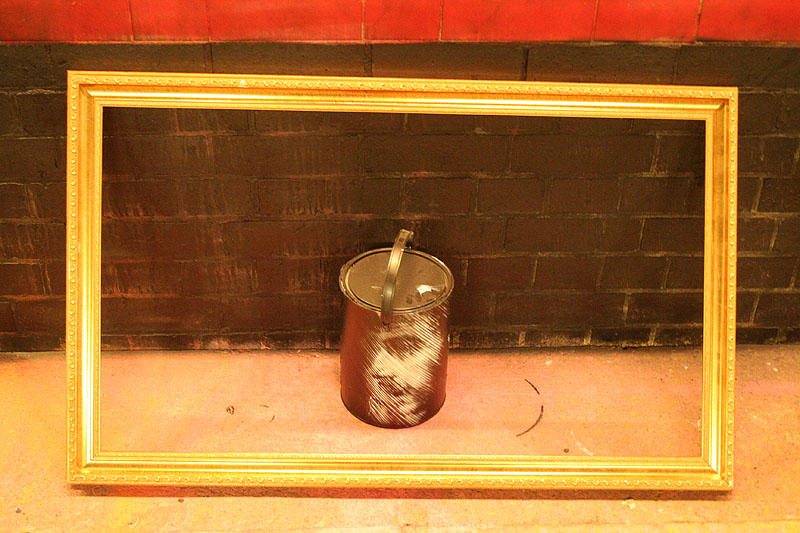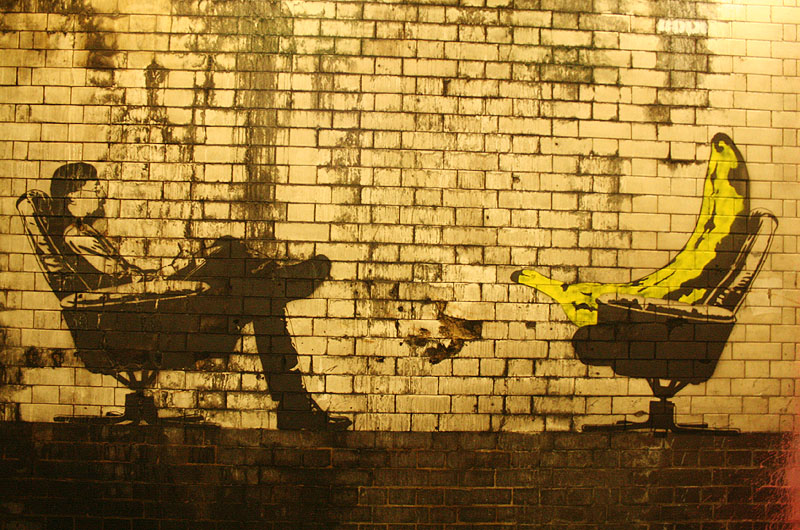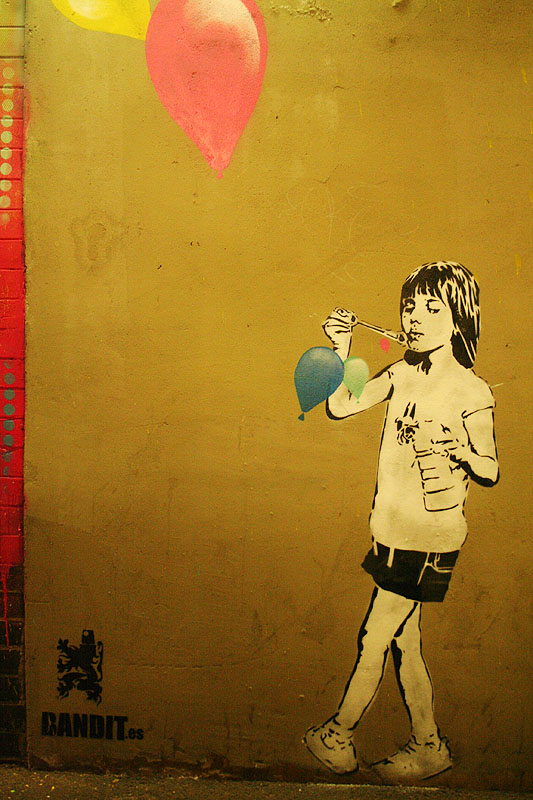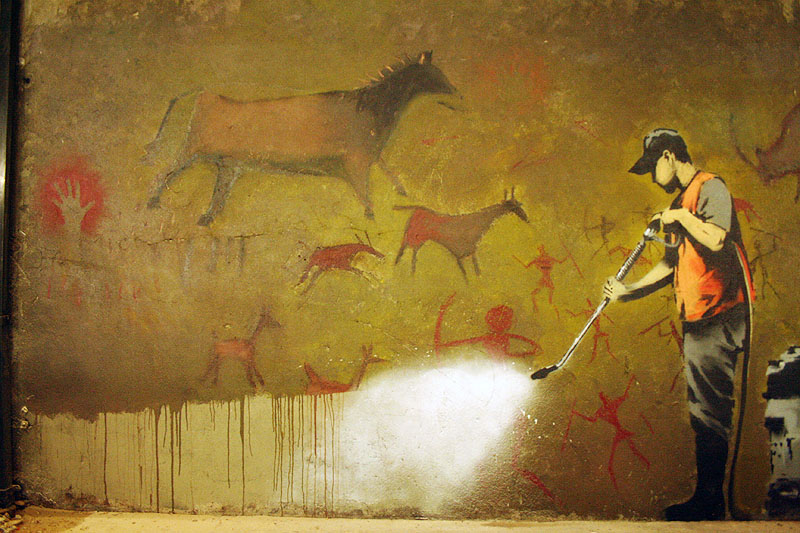 I think the piece that impressed me the most was this: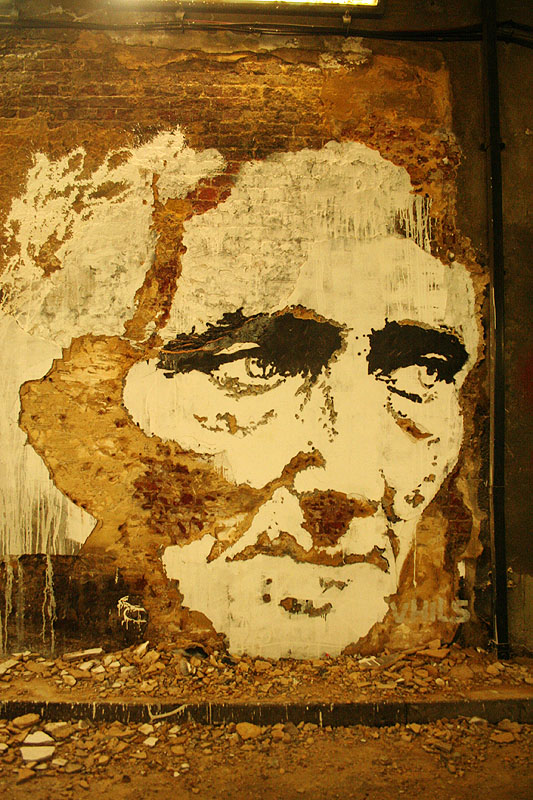 The image was chiselled out of the wall itself – amazing. It was produced by Vhils.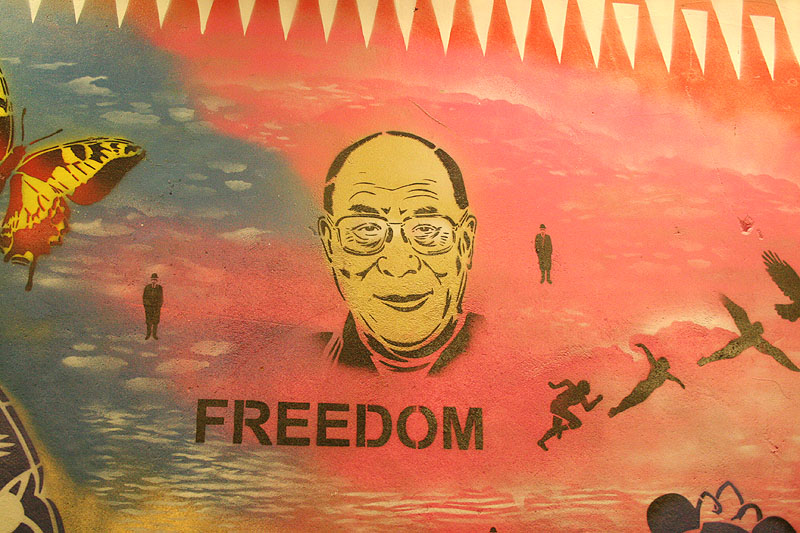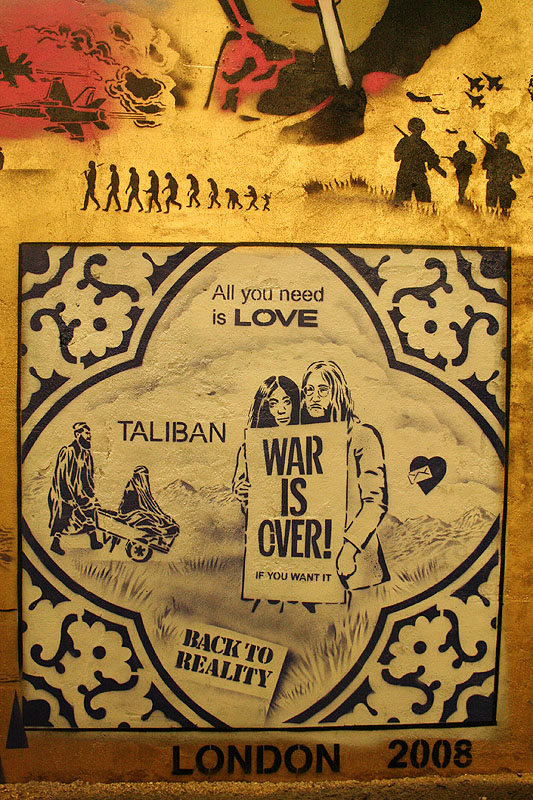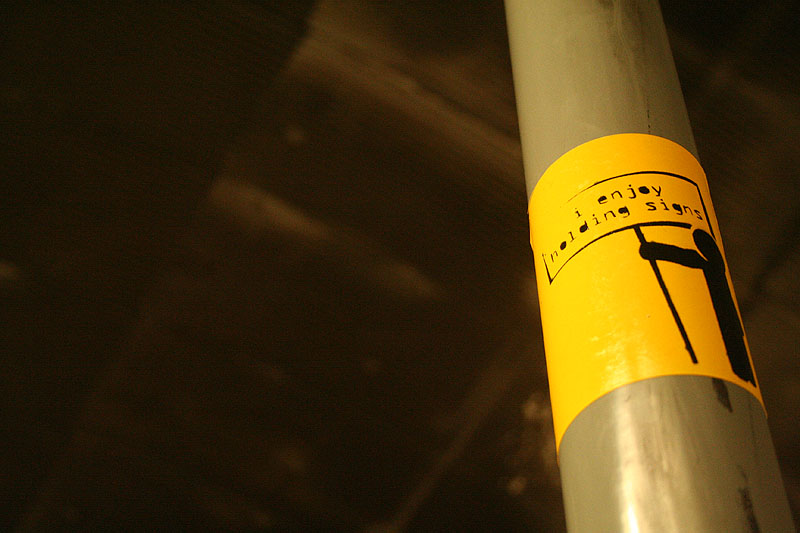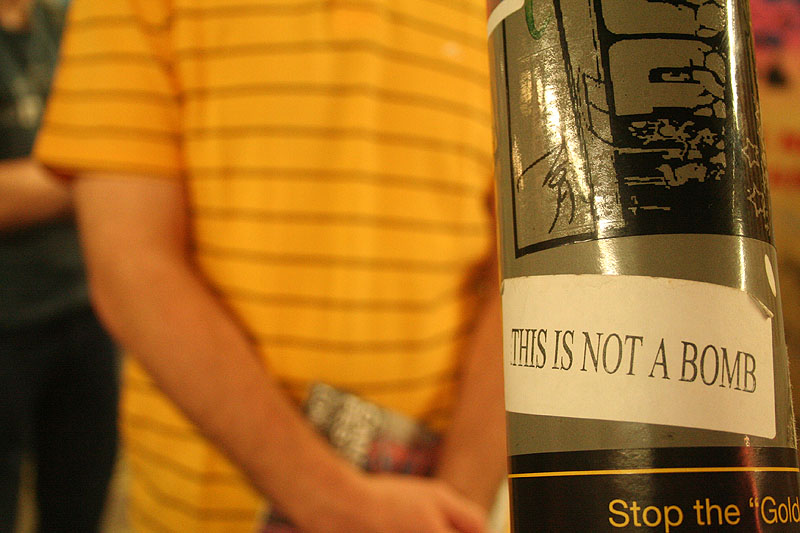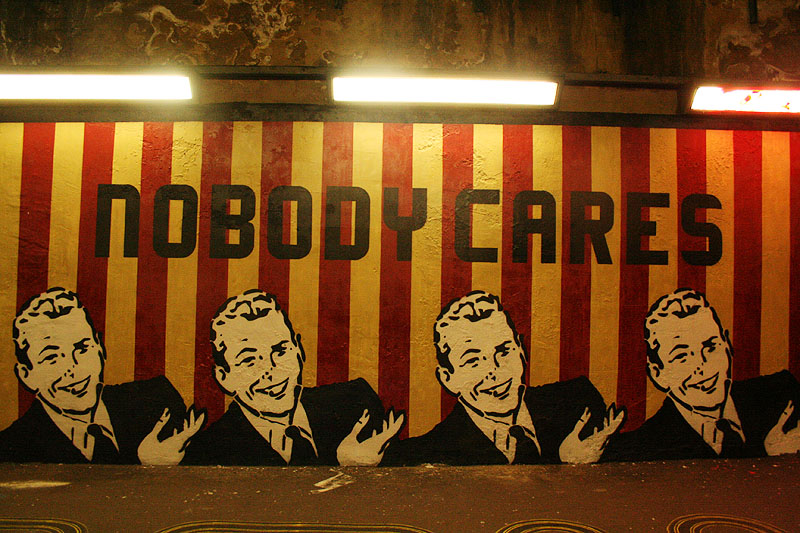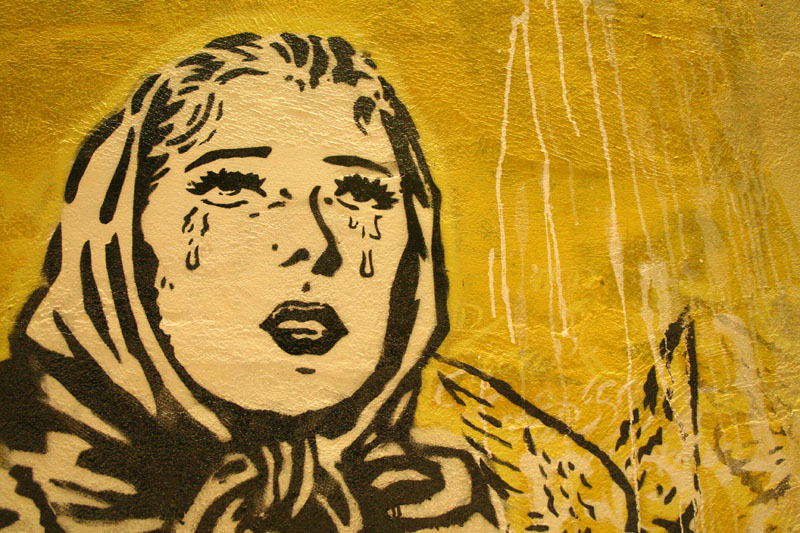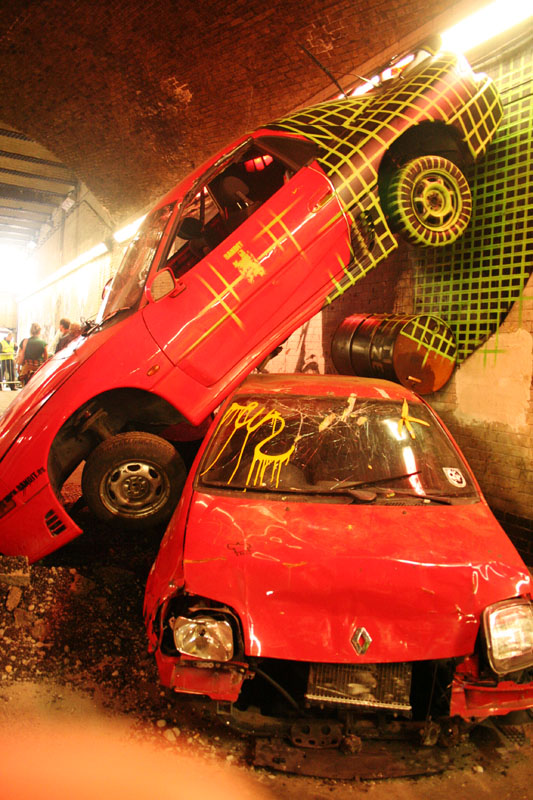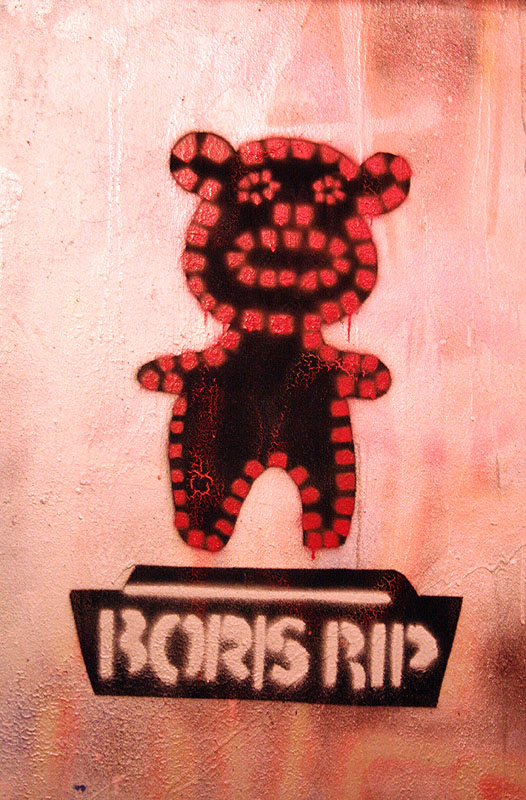 It's our new Mayor! The wonderfully competent Boris. I still cannot believe he got the most votes.. something must have gone seriously wrong!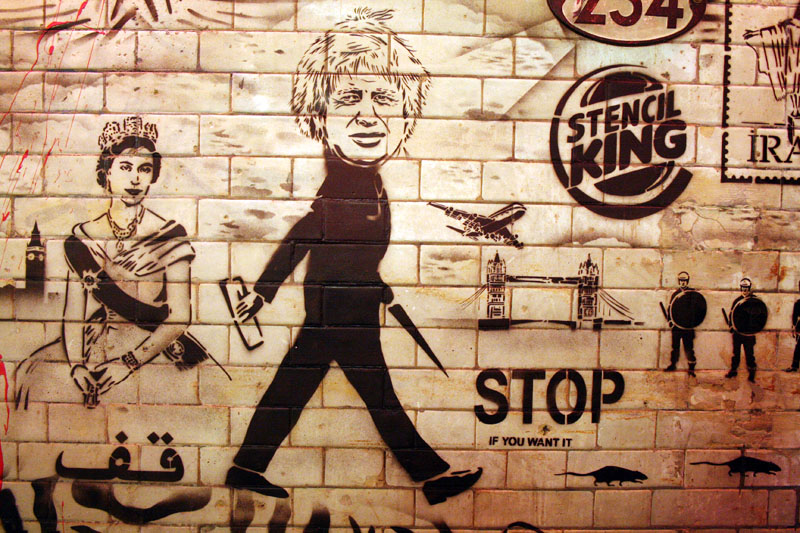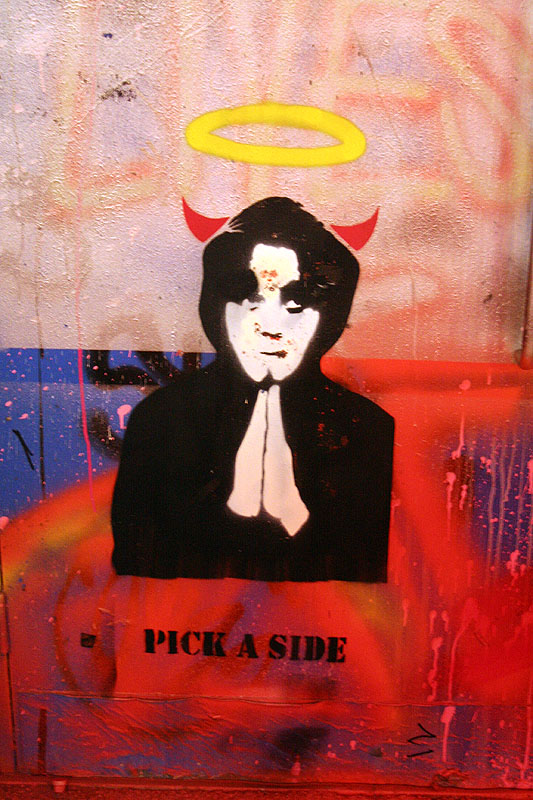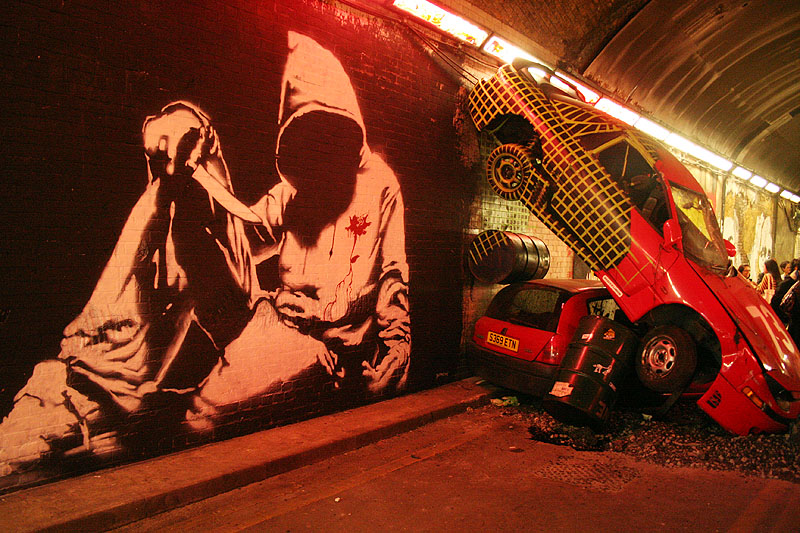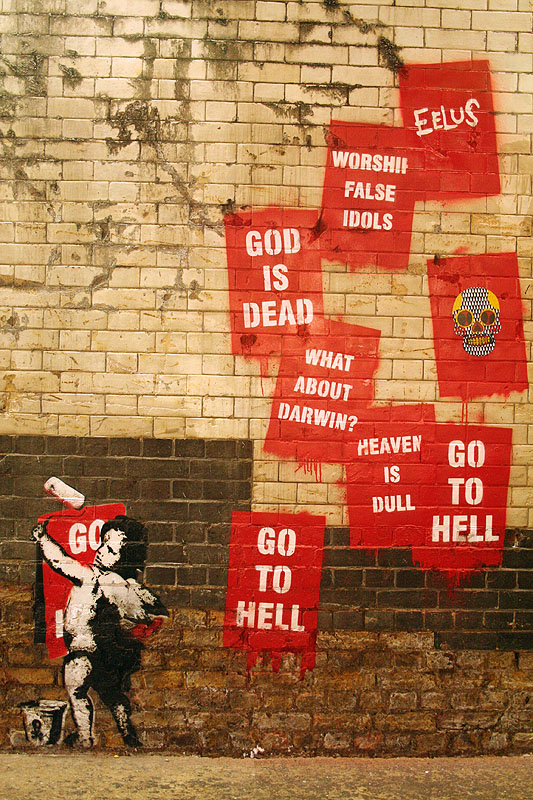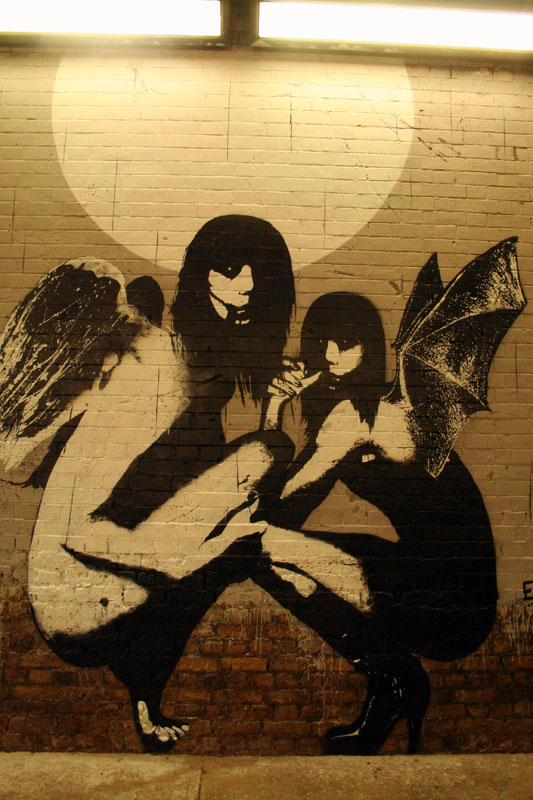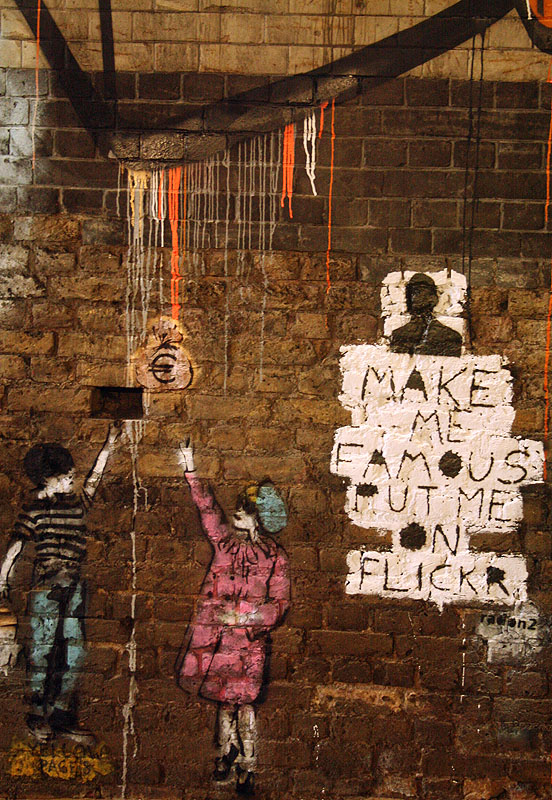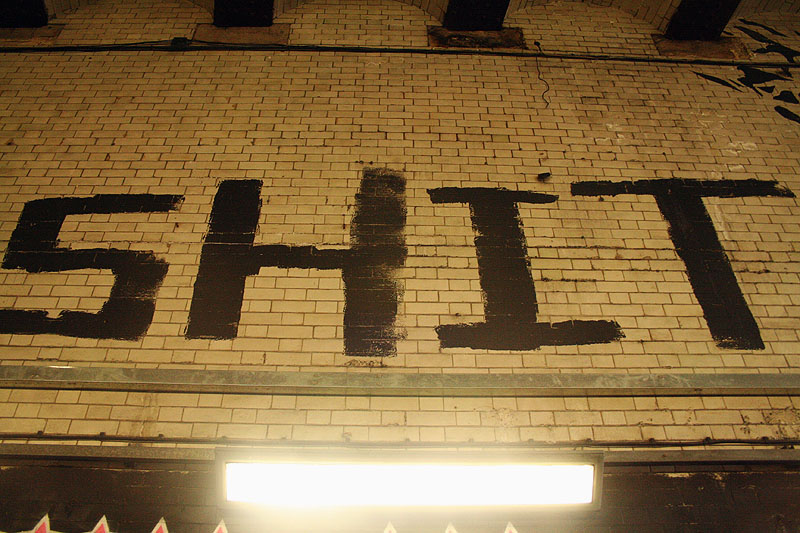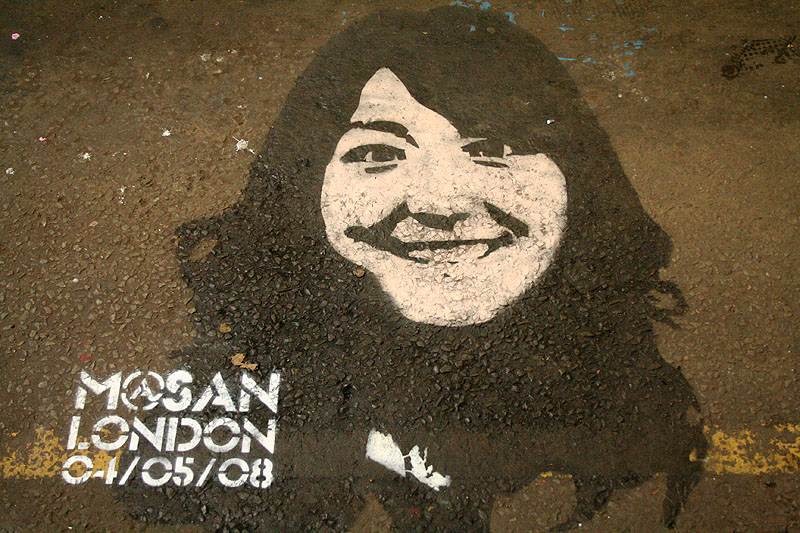 The event was open to the general public to showcase their work, and artists were still working away.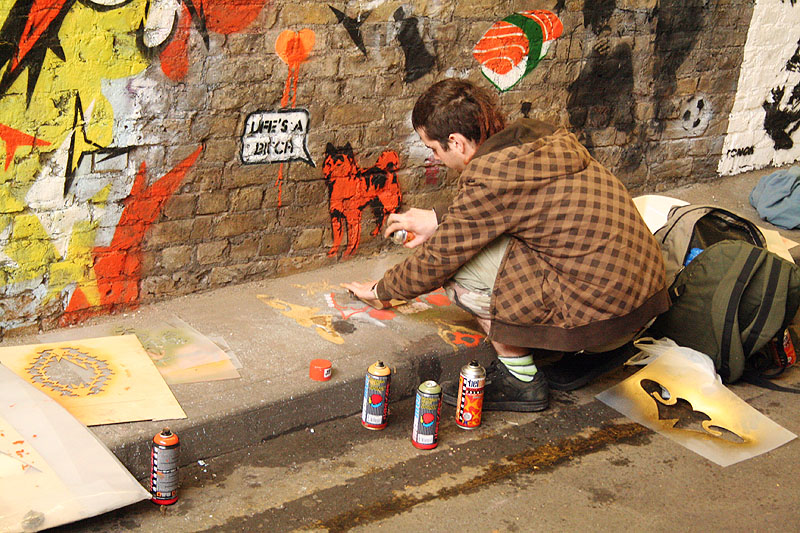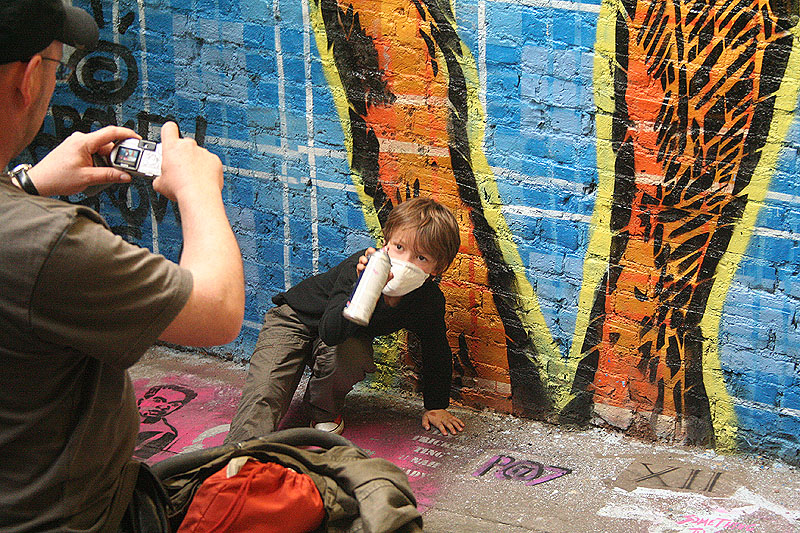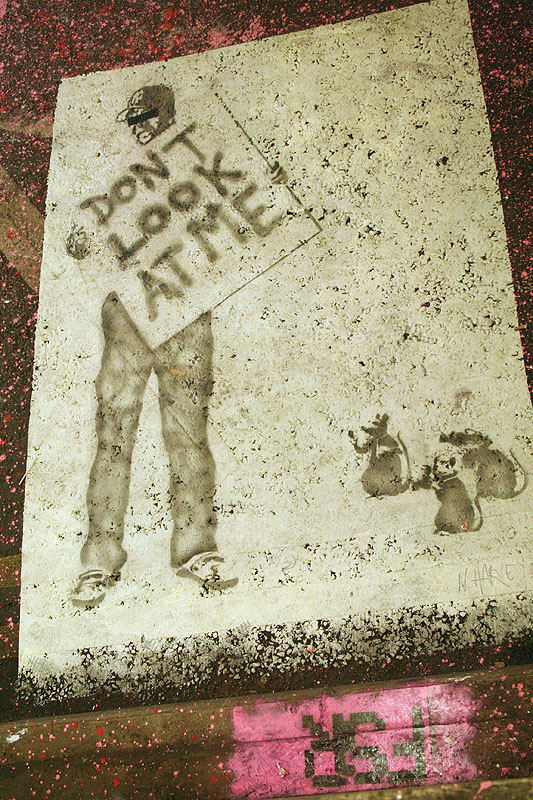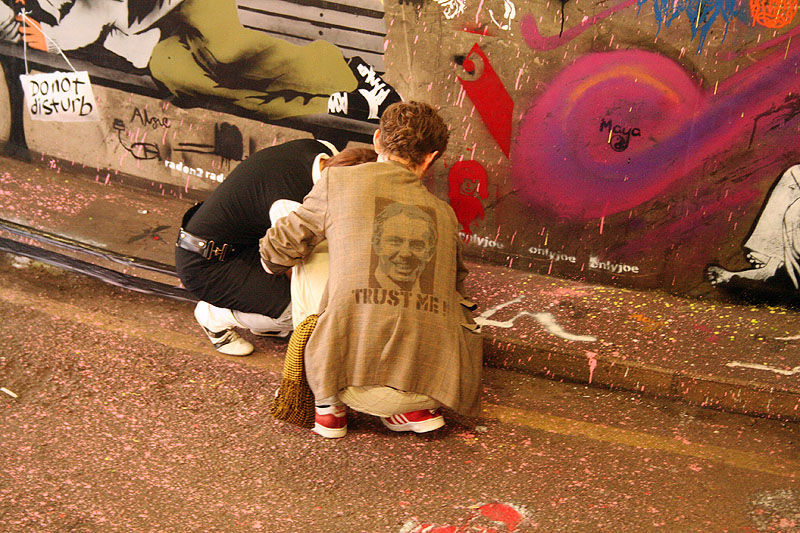 What a great opportunity for these guys to have their stuff alongside major graffiti artists.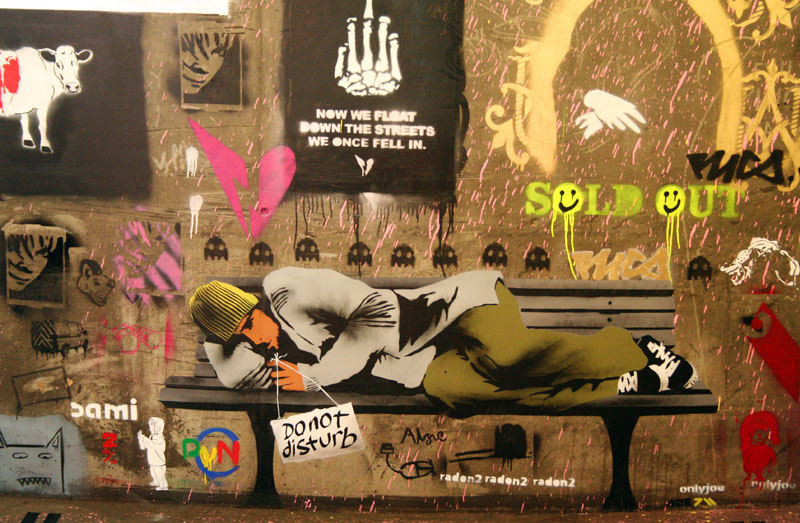 At the end of the tunnel there was a book for anyone to draw/write in. I couldn't think of anything original enough so hey, may as well spam!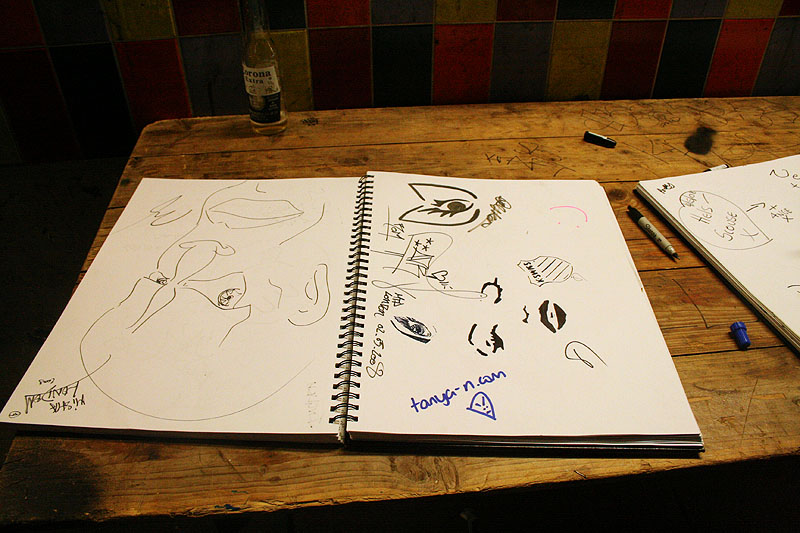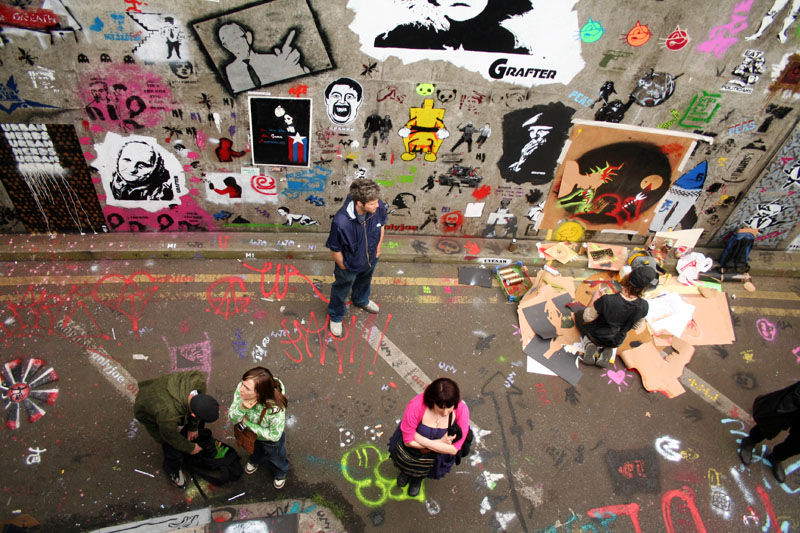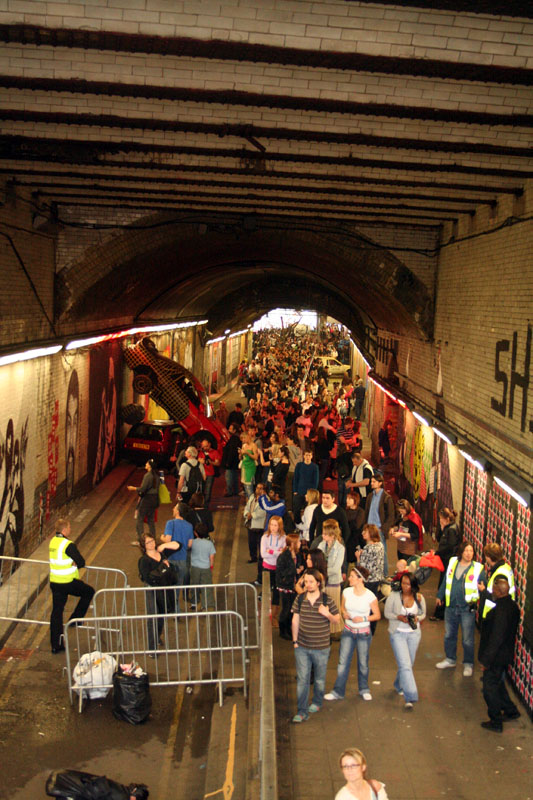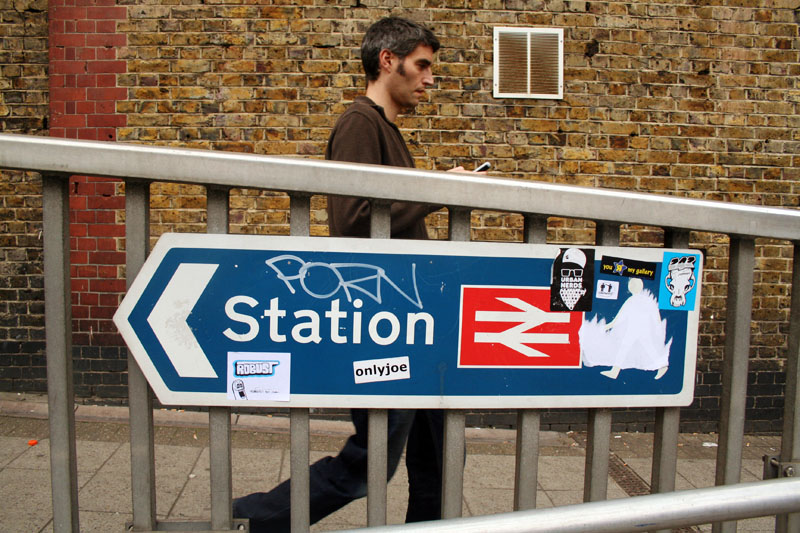 Well that's it – graffiti overload over!
I think this has got to be the best art exhibition I've been to. The atmosphere was electric – there was music blaring out from one of the cars, soothing piano pieces from the other end, and you could see ongoing art being produced. What I love is that this art is meaningful and powerfully projected. There were so many statements being made. It was thought-provoking, humourous, colourful, eclectic, and just ace really. There was so much to see.. I'm convinced that in the time I spent there, I must have missed a lot of the fine details. I could have spent the whole day if I'd had the time!
Thanks to all the artists who contributed to this spectacular arrangement – you guys have done a tremendous job.