New York – January 2013
Approaching the Big Apple – the Brocken spectre effect seen from the skies.. pretty spectacular.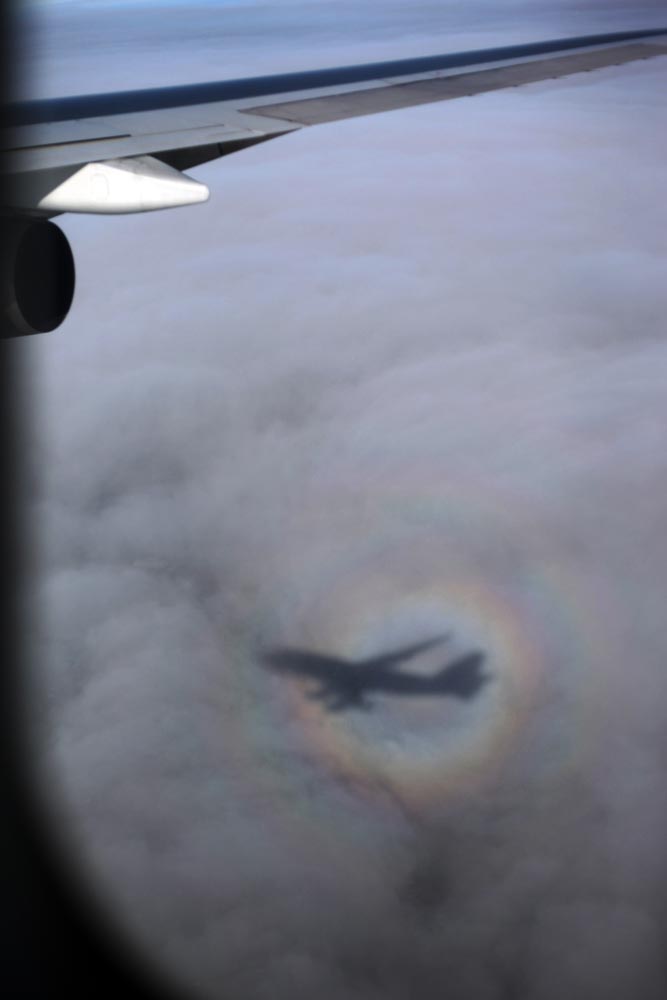 I went to NY for work, which meant 90% of my time was spent with workmates  – which isn't a bad thing, but it did mean photography wasn't at the top of my agenda, especially when it's 2am and we've been drinking Korean soju since 5pm.  I think I took more photos on my phone than on my SLR..  Luckily, I managed to take some time out to walk the streets of this amazing city and soak up the atmosphere (even in arctic temperatures!).
The smoke is just like in the movies!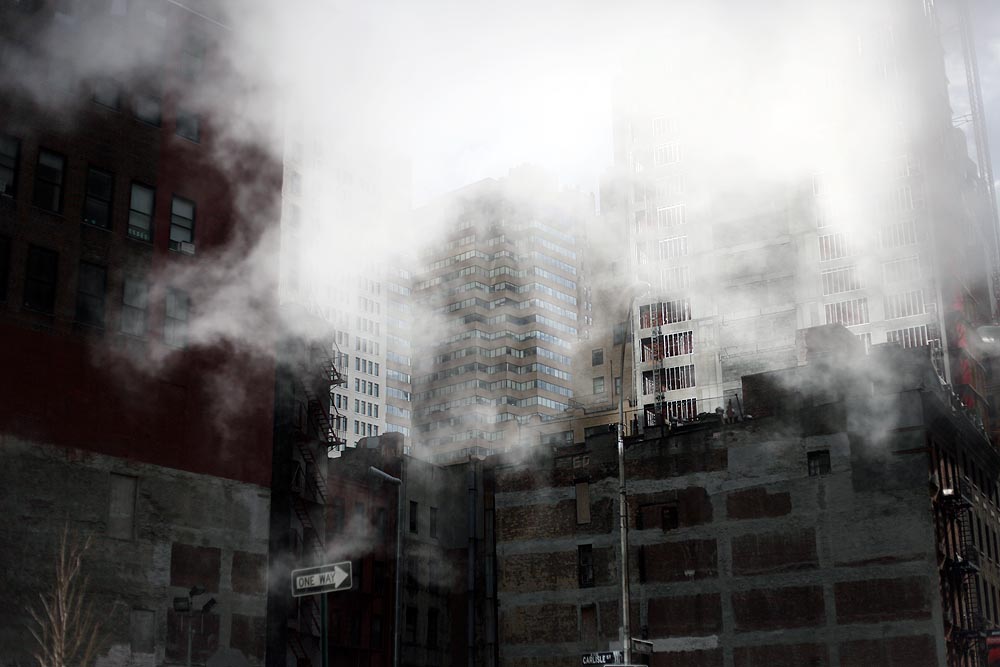 These guys flogged one of their rap CDs to me: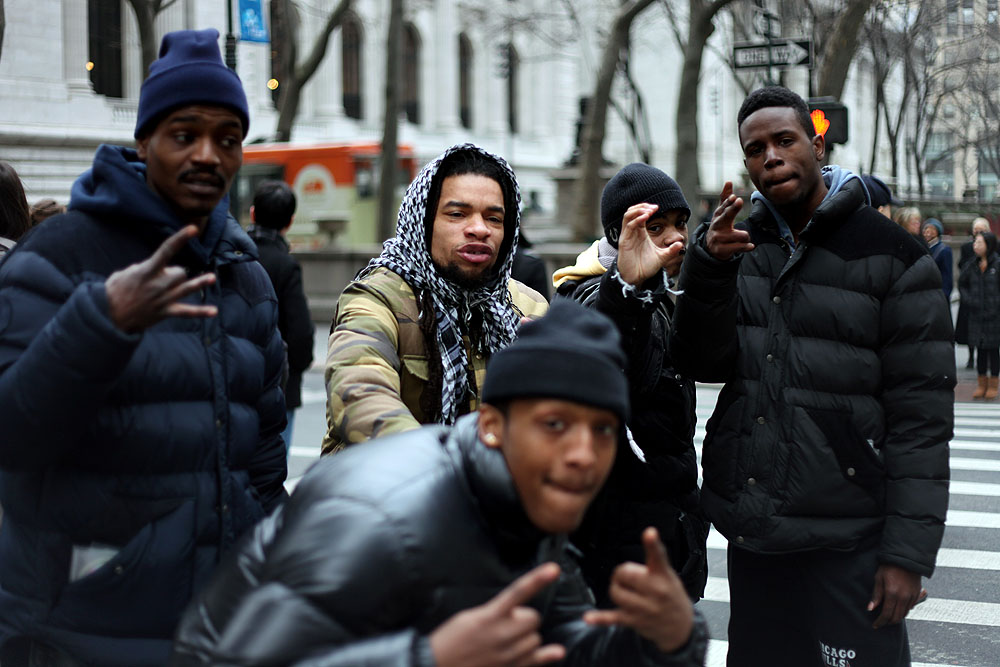 http://www.myspace.com/str33tstarz. When they heard I was British they asked if I like Dizzee Rascal, dubstep and Chipmunk.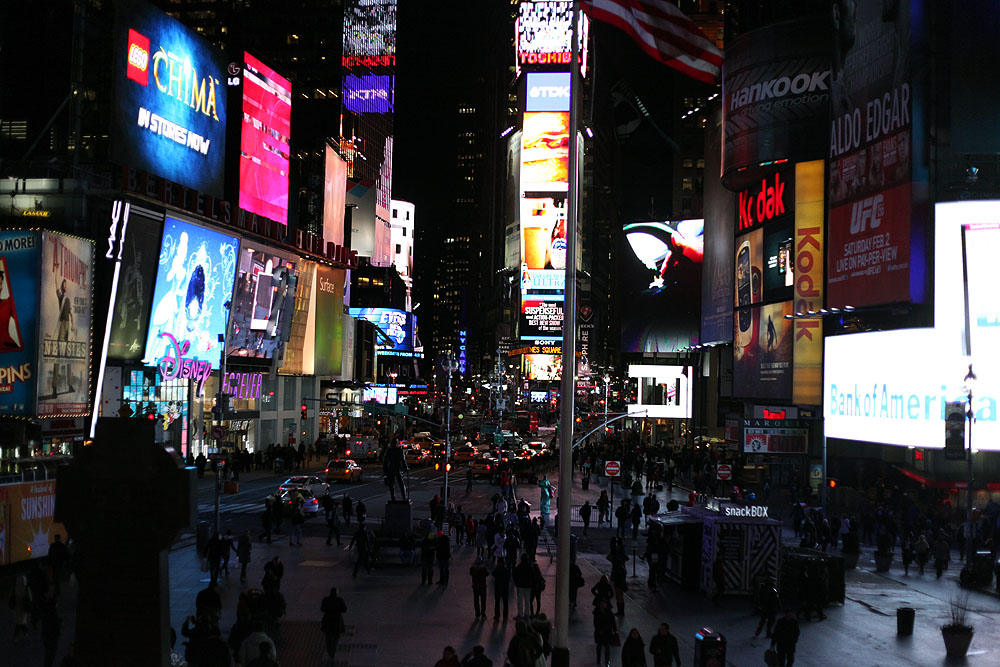 Times Square by night – again it's just like in the movies.
The only Apple Store in the world that's open 24/7:
Wish I'd remembered the name of this bookstore:
Grand Central Station is 100 years old.  There were a bunch of events taking place to mark the occasion, including concerts.
This is, without a doubt, the nicest train station I've ever been to.  I mean just look at the ceiling:
There's an Apple Store in the station..
Another thing that struck me – the station has so much character, and rather than walking past buskers as they do in London, people actually stop and listen and applaud at the end, and I mean local people, not just tourists.  This band is called Ebony Hillbillies.
Ground Zero 9/11 memorial: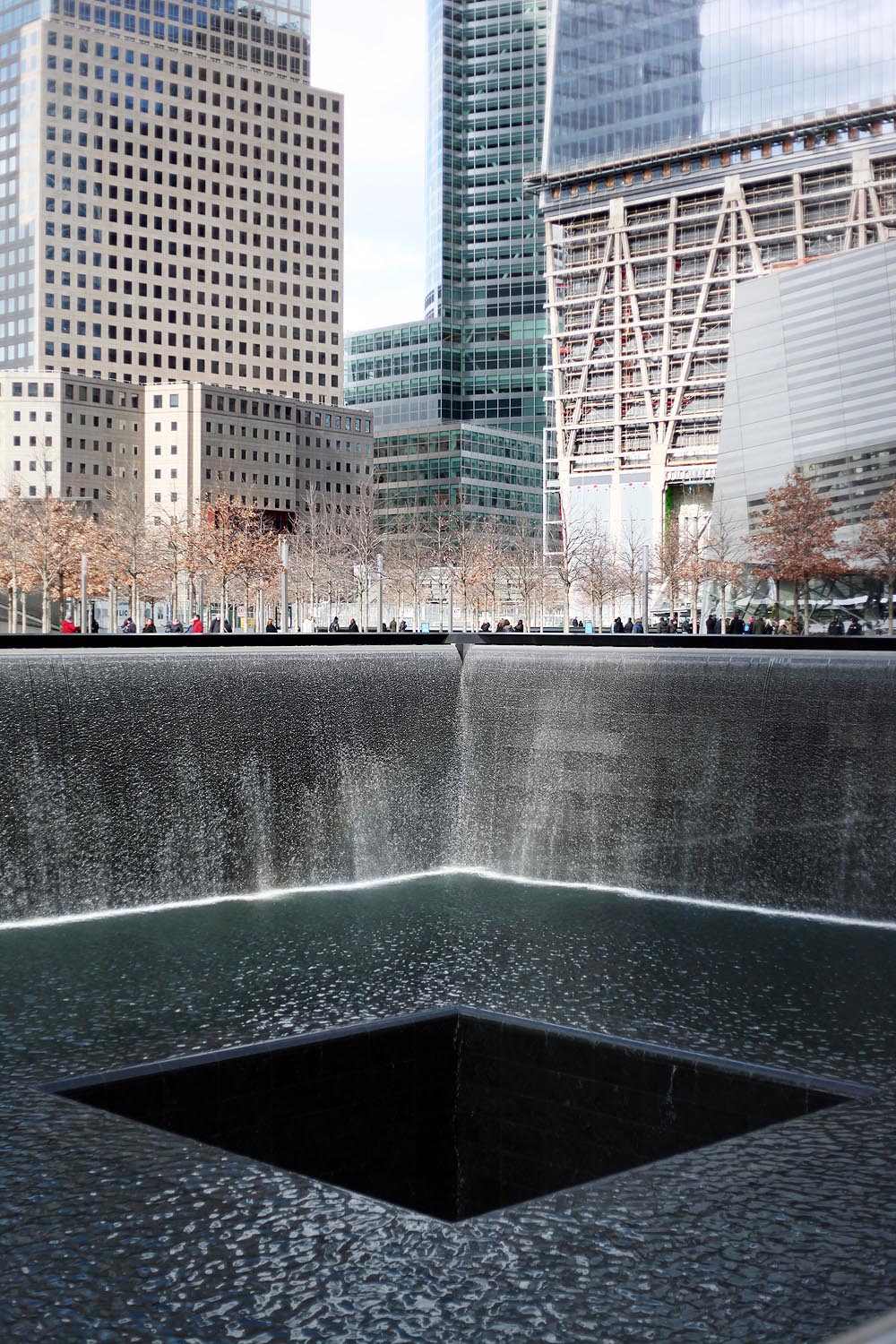 There are giant waterfalls now where the world trade centre towers used to be, and the name of every victim is etched on the walls around it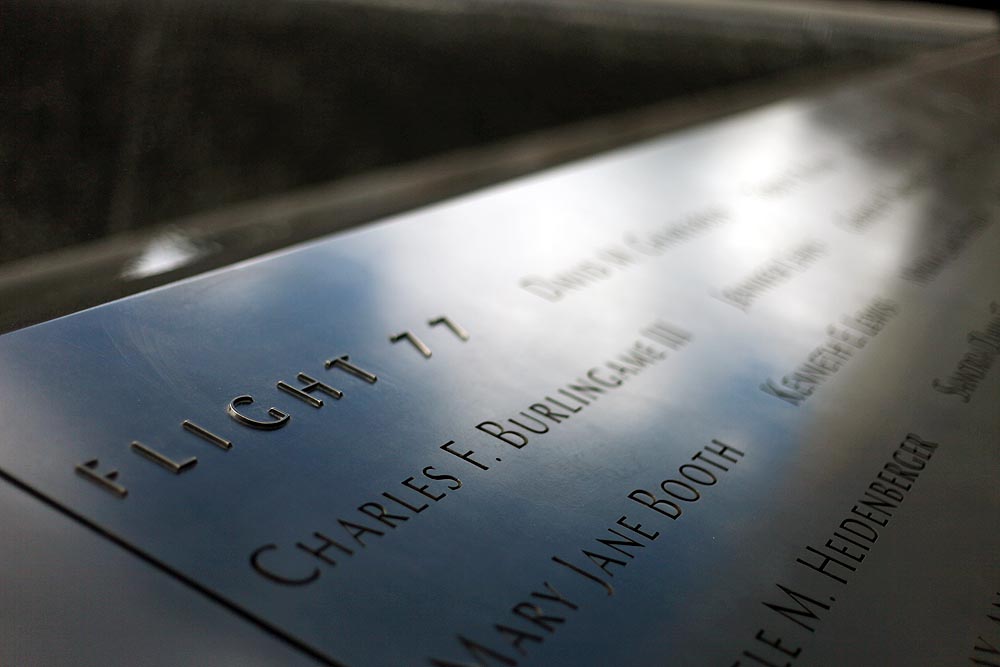 The new world trade centre – being completed: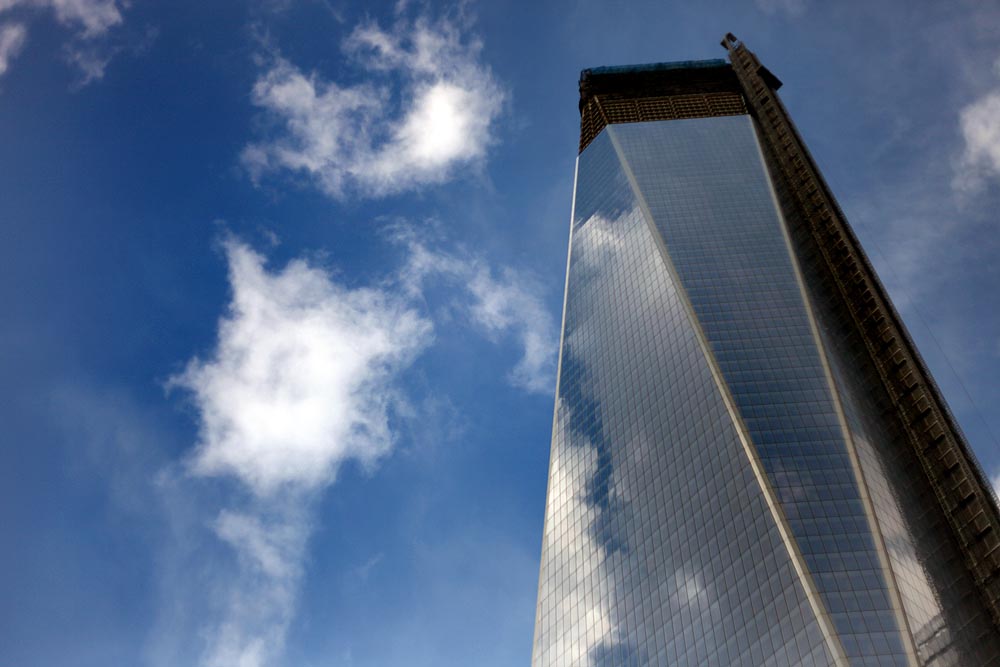 NY is architectural heaven for anyone with an interest in cities.  I love the narrow streets with huge buildings towering on either side.
Brooklyn Bridge
You can just about see the Statue of Liberty in the bottom right-hand side of this shot:
Back in Grand Central Station.  This violinist is called Lucas Lorenzo: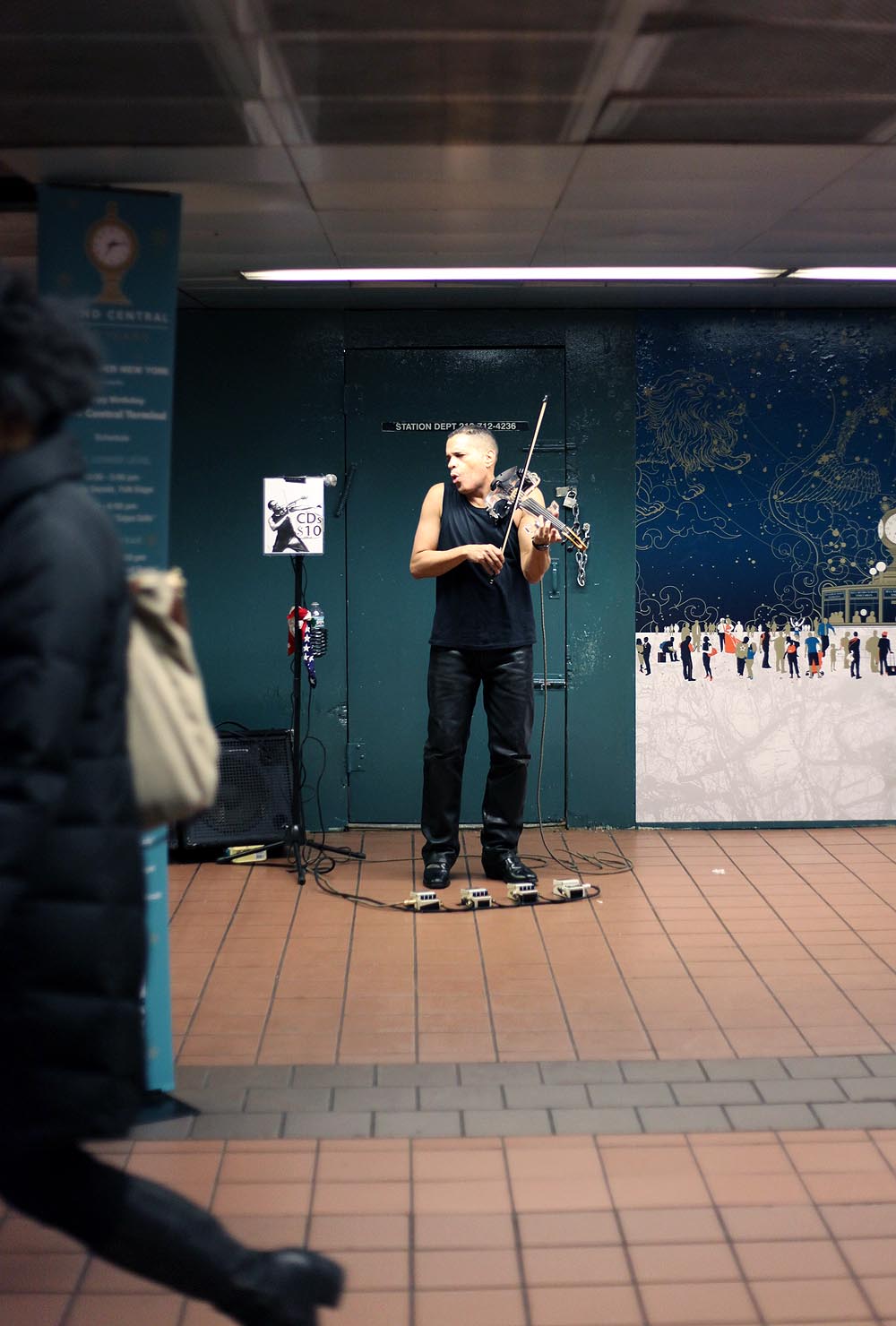 The High Line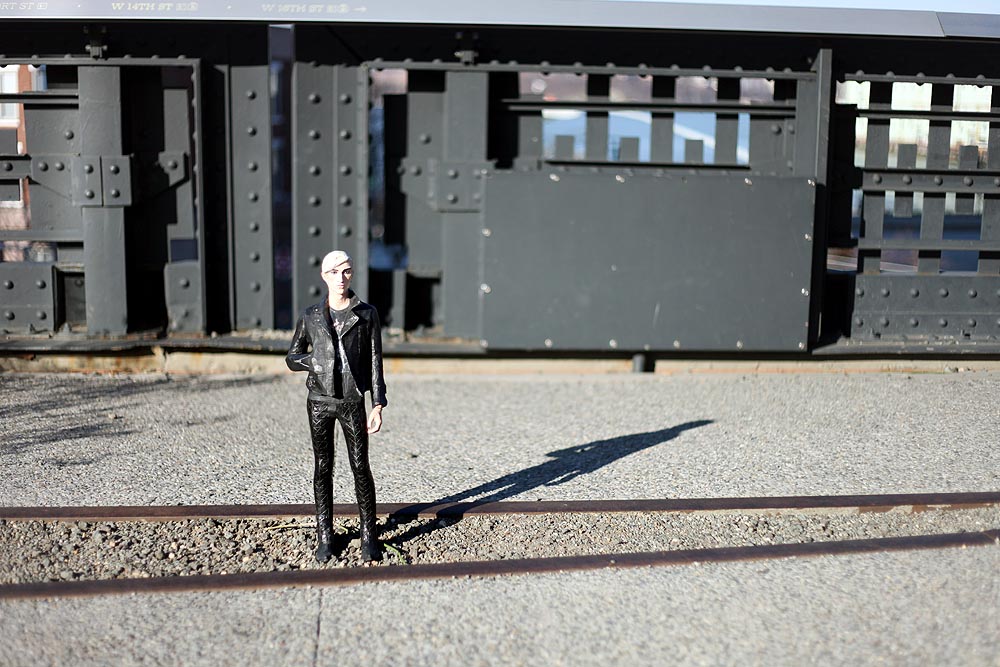 It was early morning when I went there, and freezing cold, but I can imagine this place being buzzing in summer:
Badly executed hip-shot:
It was Superbowl weekend, with Beyonce's face dominating Times Square.  It's crazy how half time at Superbowl is such a huge deal.  The build up was constantly on the news..
Something interest is always happening on the Subway
Queens:
5Pointz is apparently one of the largest graffiti zones in the world.  I liked some of the stuff, but to be honest I've seen much more impressive artwork around East London.
Some guys doing acrobatics and dancing in the Tube in the hope of getting a few bucks out of it
Took the lift up 70 floors at the Rockerfeller Centre – to Top of the Rock: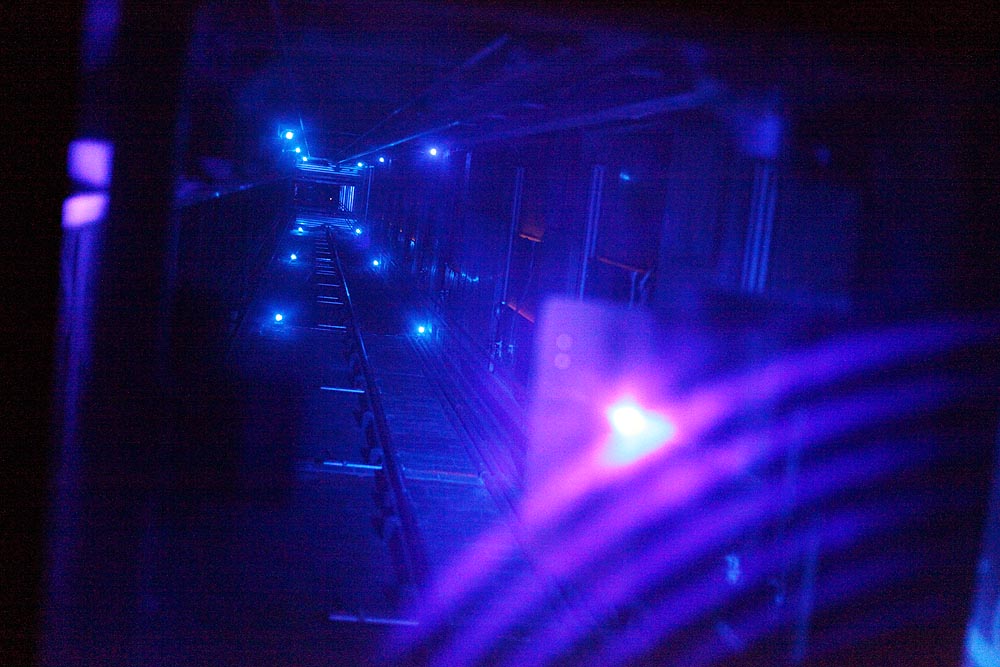 I don't think you'll find a nicer view of NYC than this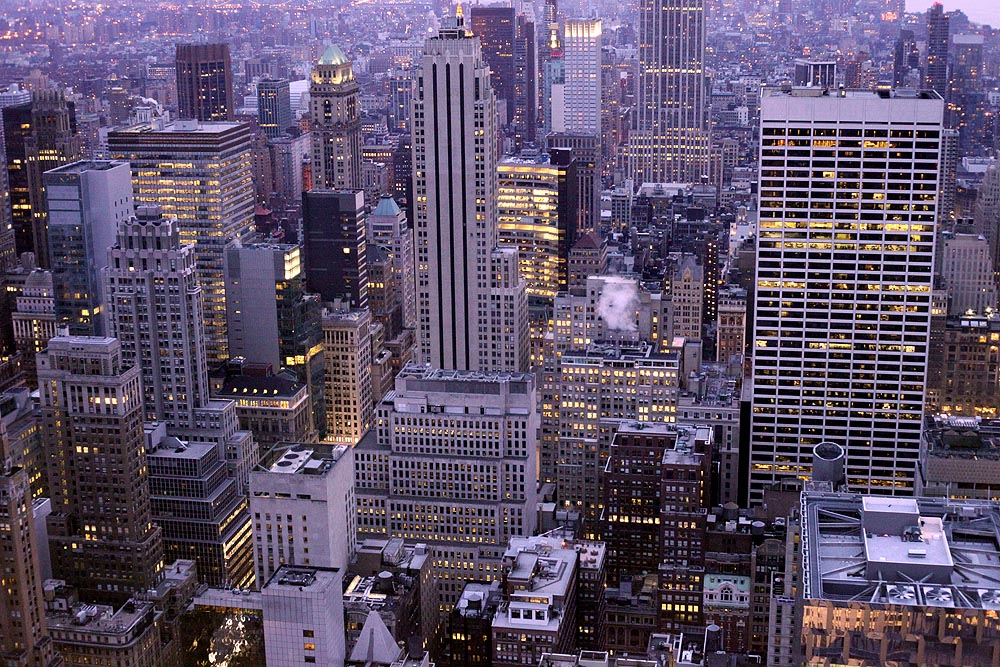 Canary Wharf seems minuscule in comparison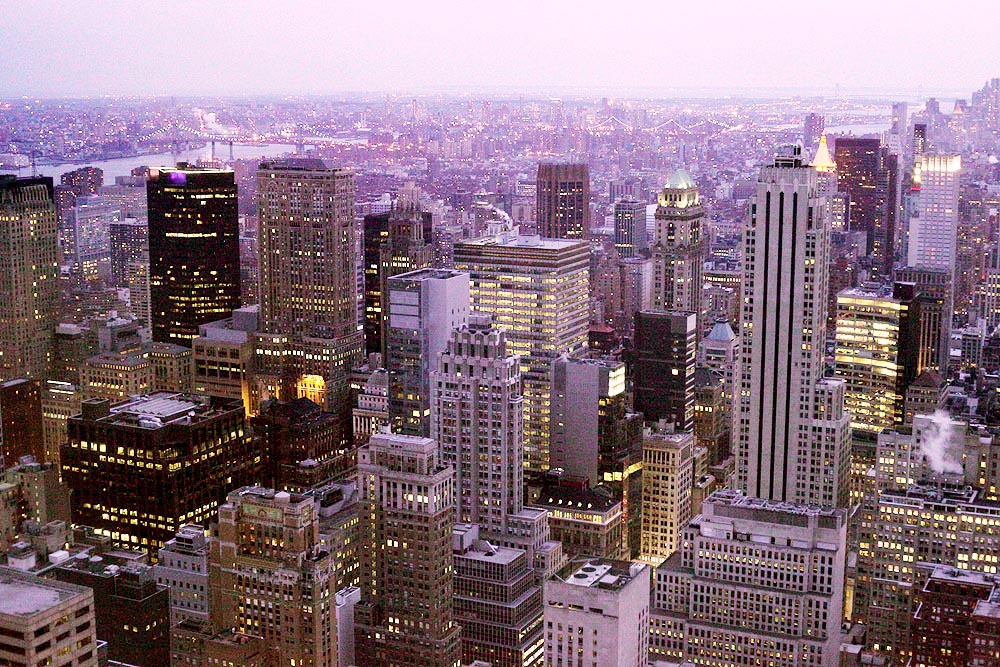 The all famous Empire State Building
I definitely will be returning here – preferably not in sub-zero temperatures though!