12th April, 2008 – Protest against Scientology, London (Operation Reconnect)
Once again, internet-based group, Anonymous, held global protests in front of Church of Scientology centres, this time focusing on the disconnection policy, which involves members of Scientology cutting off all ties to groups deemed "suppressive" by the organisation.
Anonymous members arriving at Queen Victoria Street: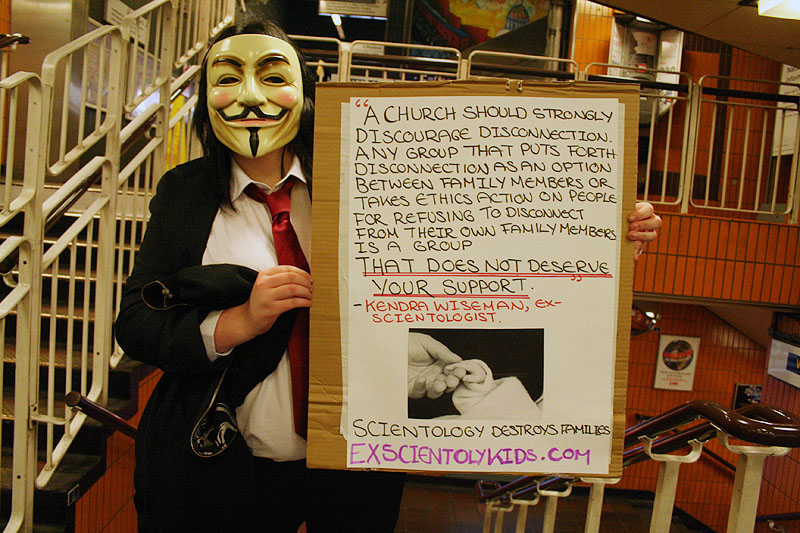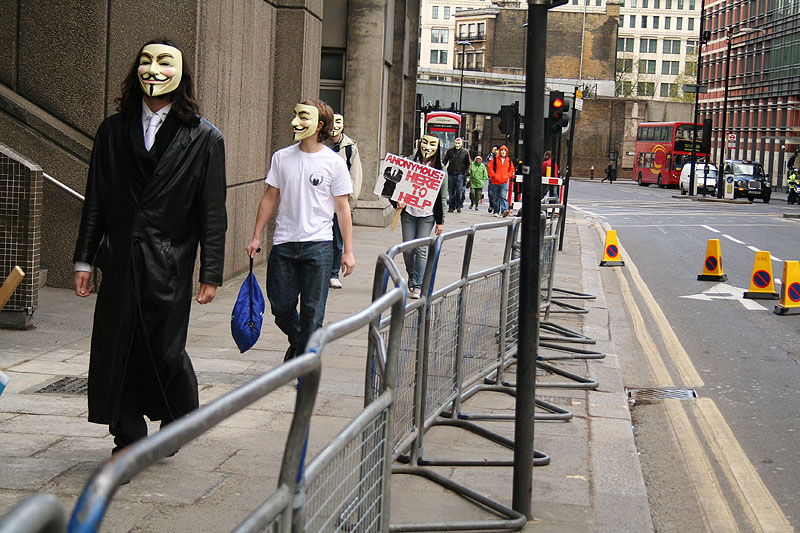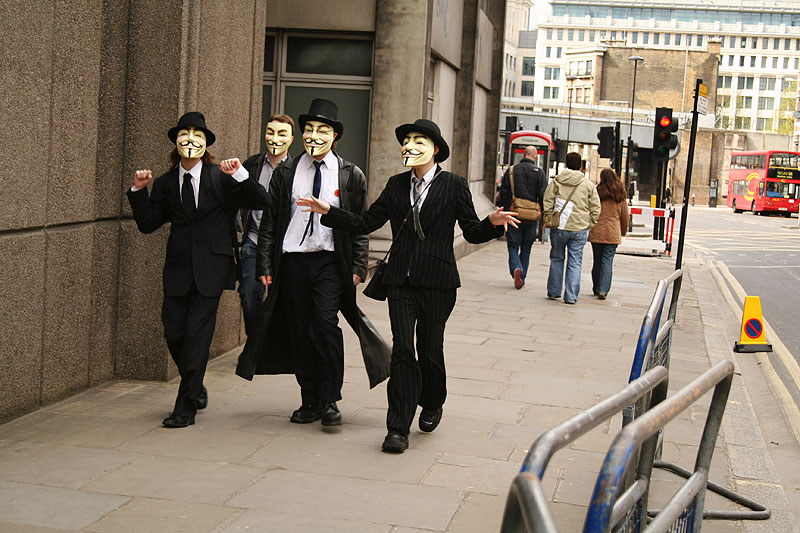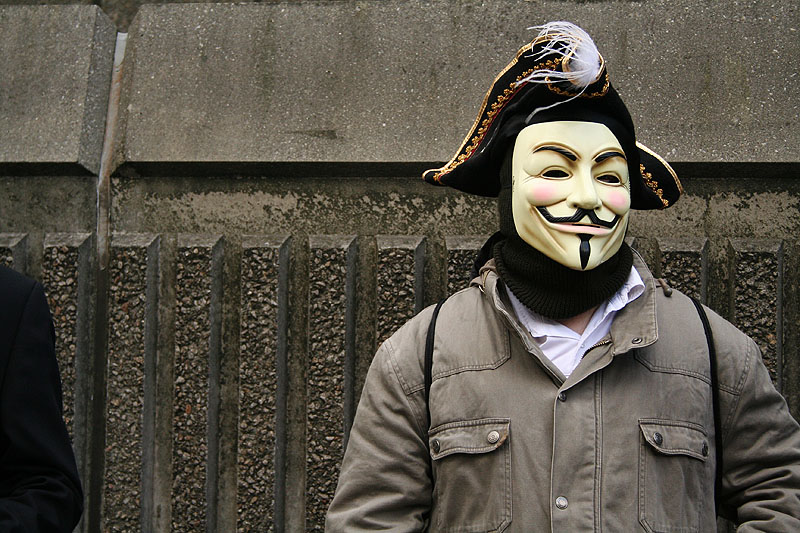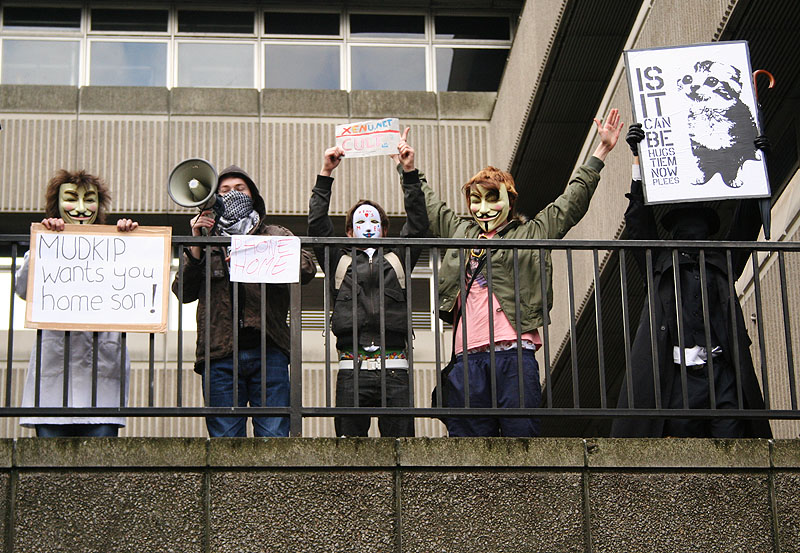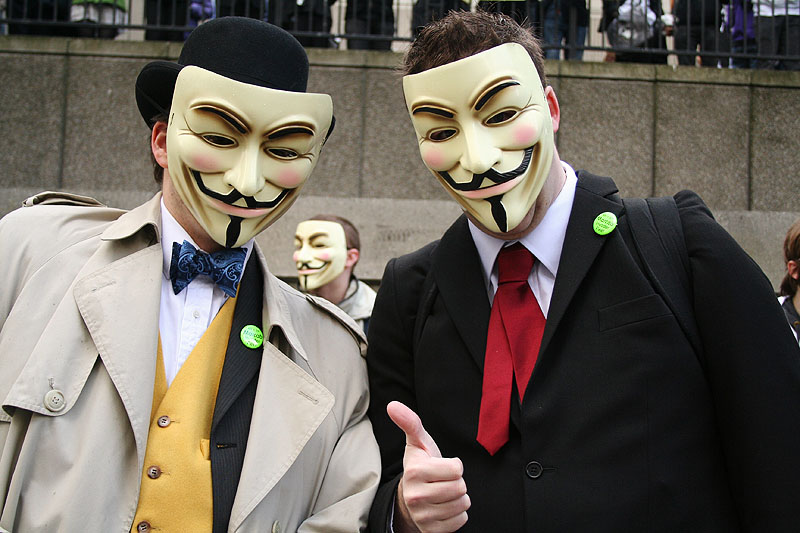 This demonstrator clearly misjudged his spacing – but I think we get the idea.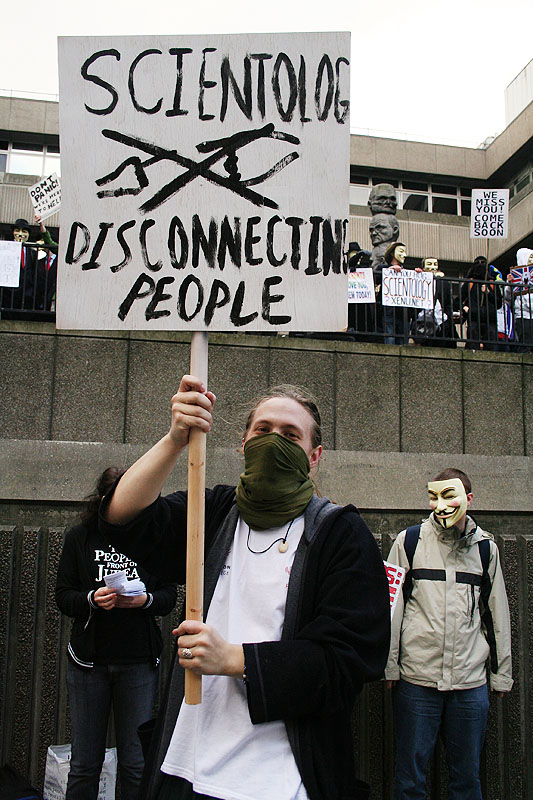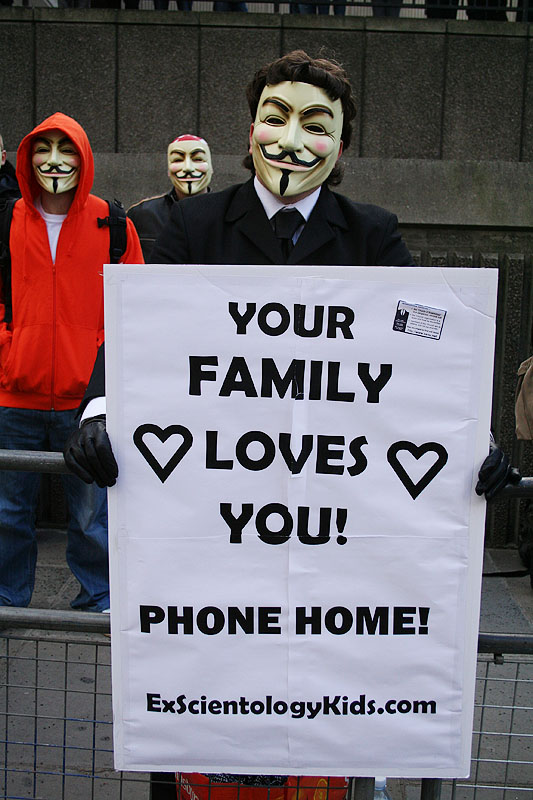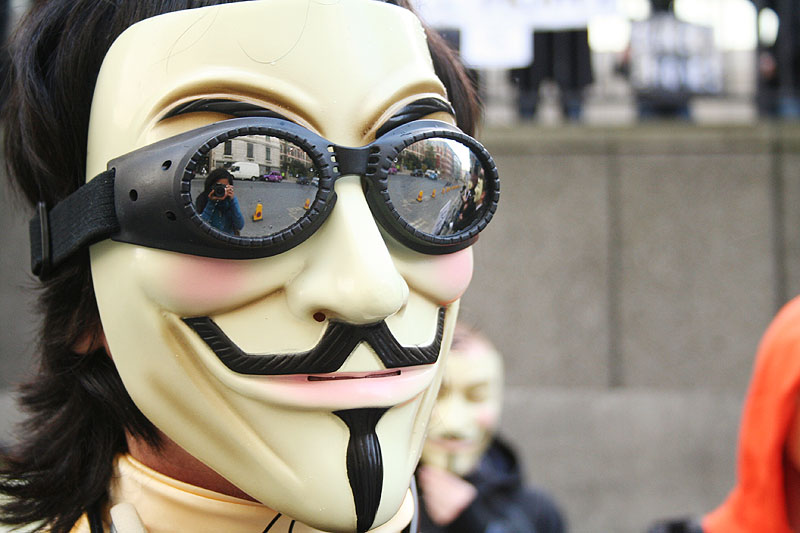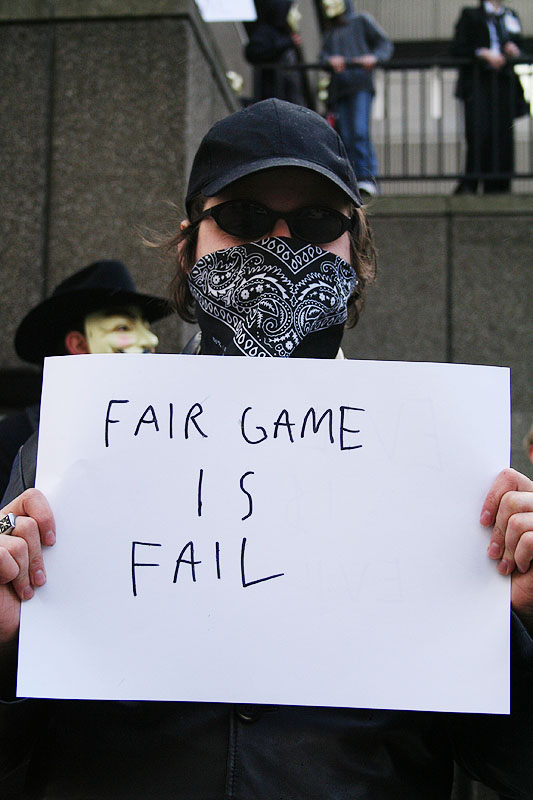 Read more about fair game here.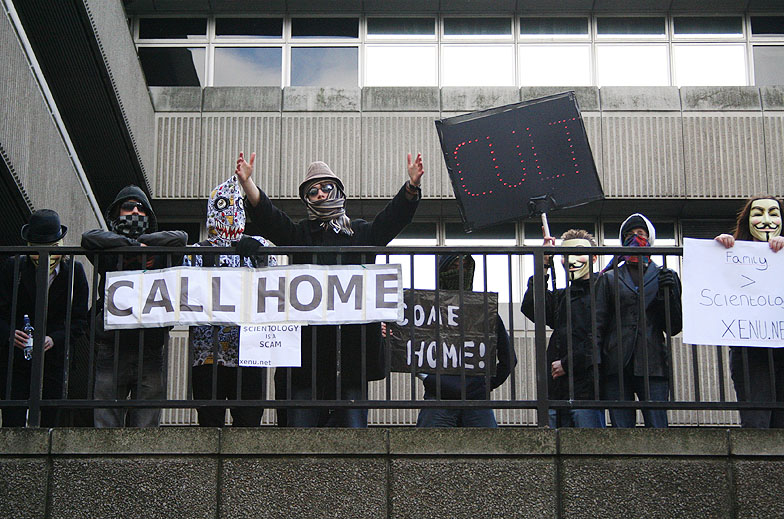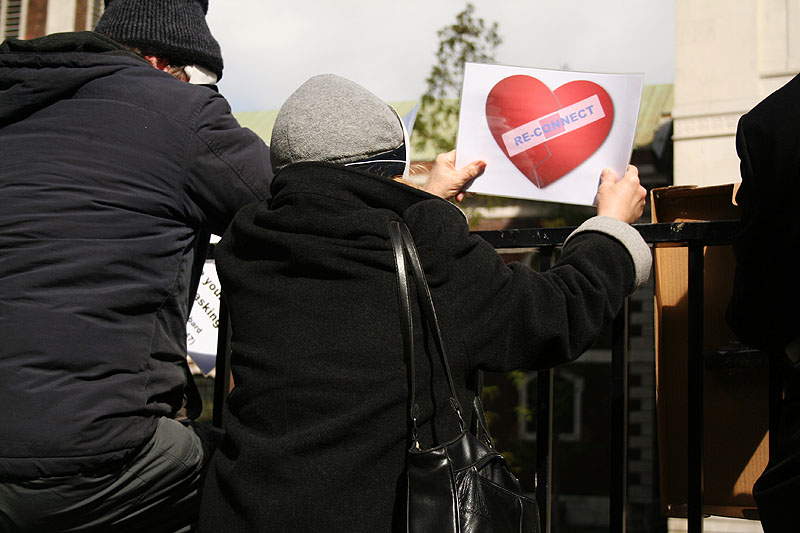 The lady below without the mask is Bonnie Woods. She's a former Scientology member who was accused by the "church" of waging a hate campaign against it. You can read a short news article about this here.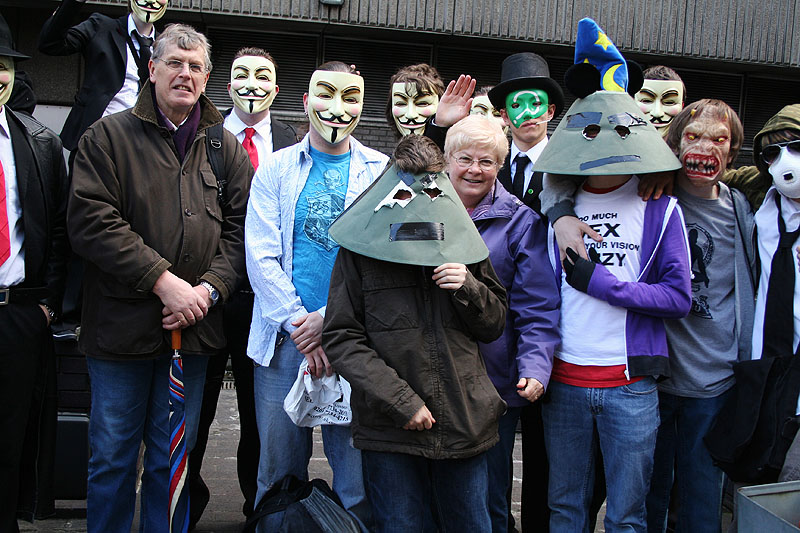 I spoke to her for a while and when I told her what my website is, she said she'd been there before – I'm famous!

I asked her why she wasn't wearing a mask, but after hearing about her story, she doesn't really need to be anonymous.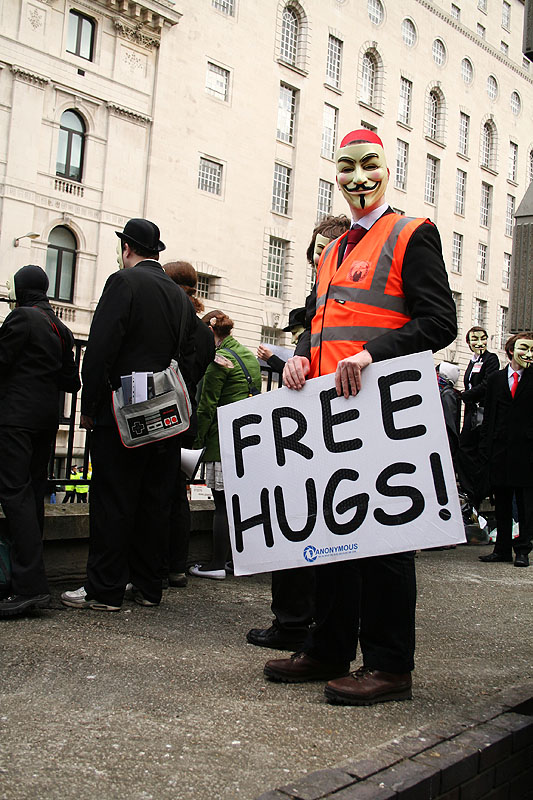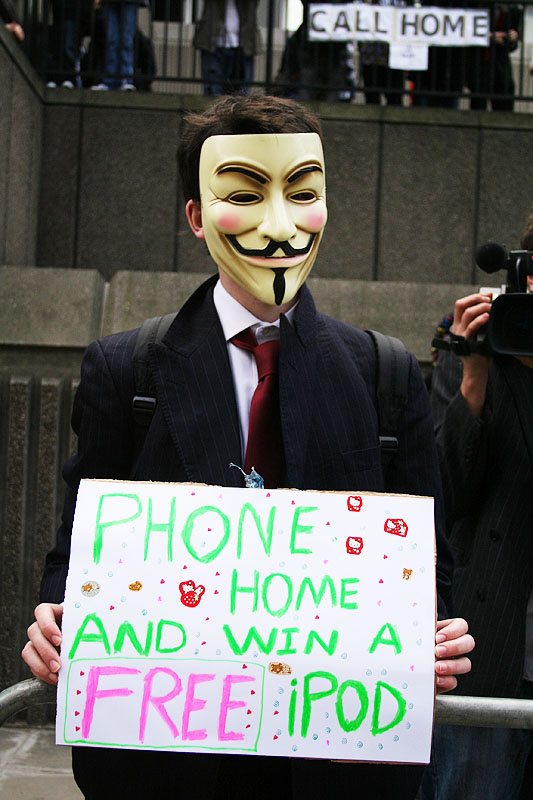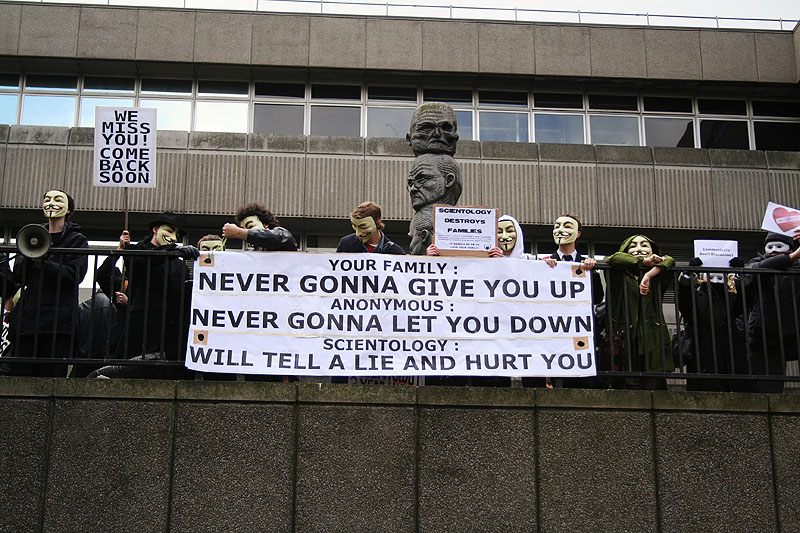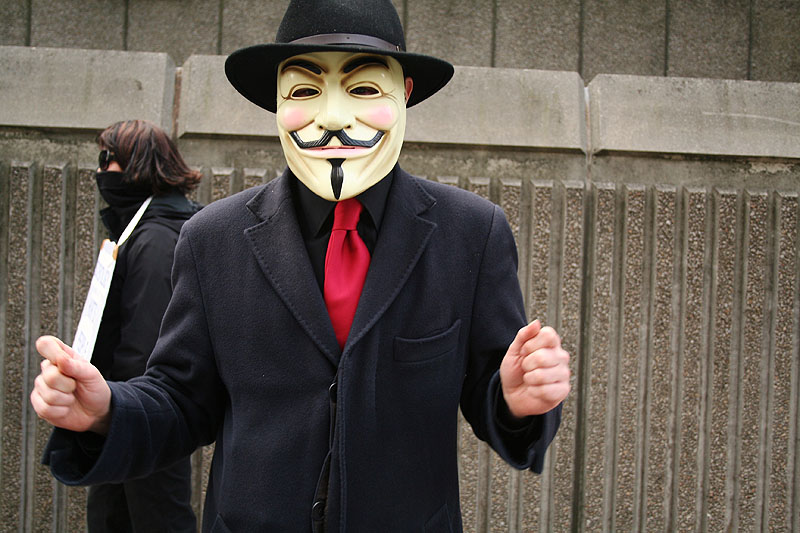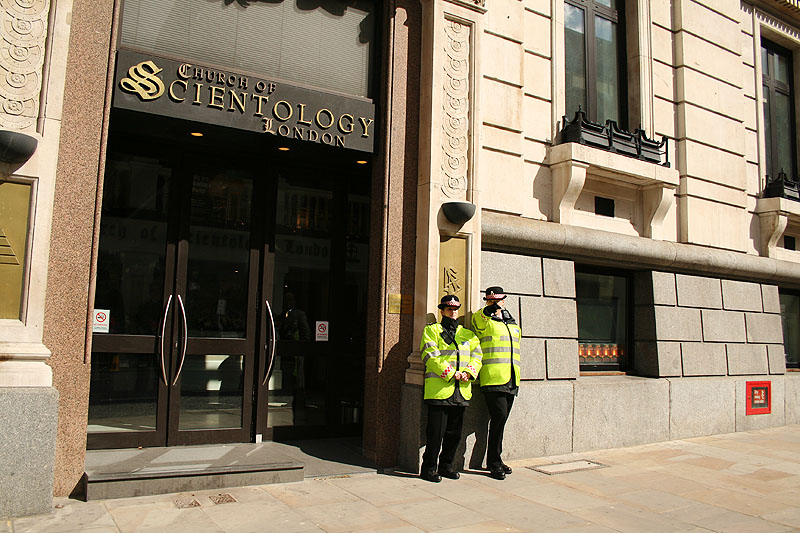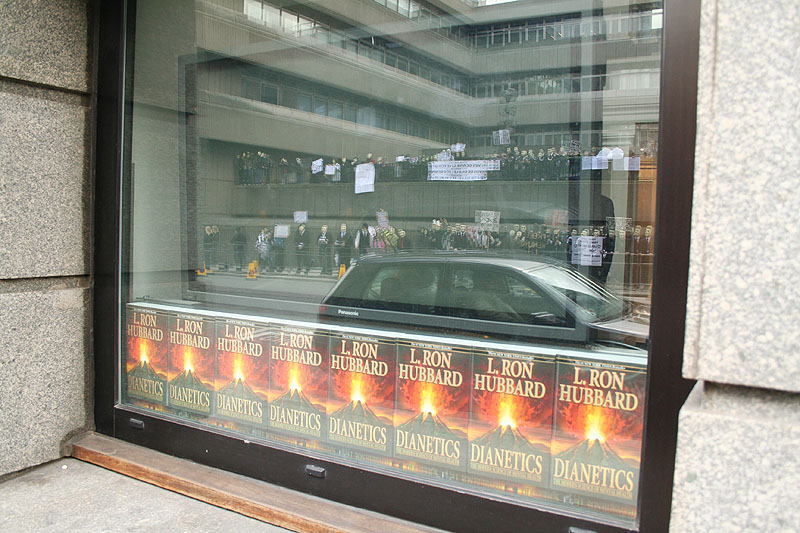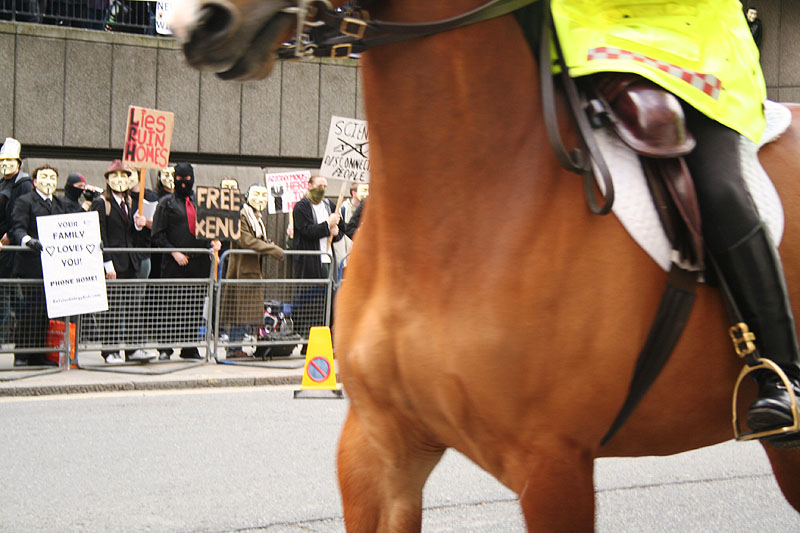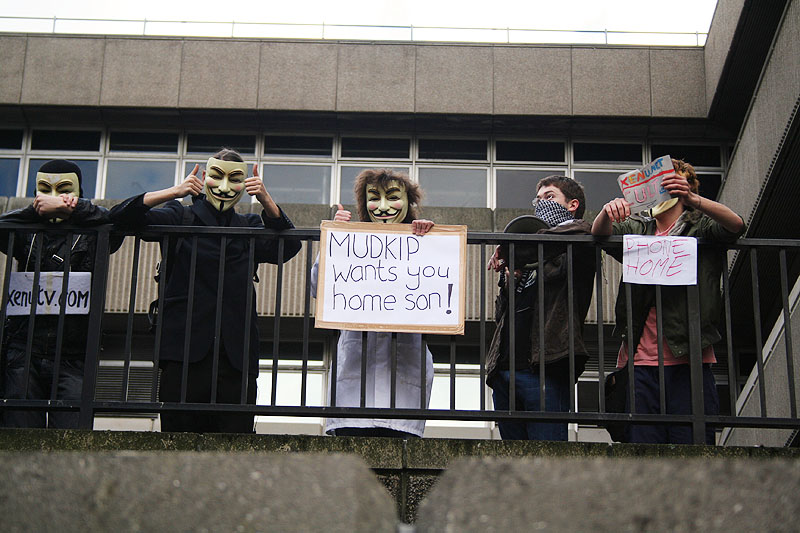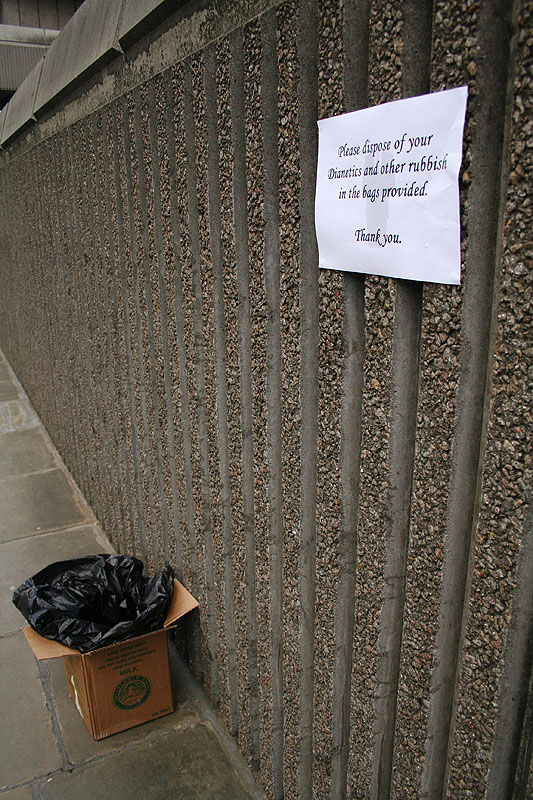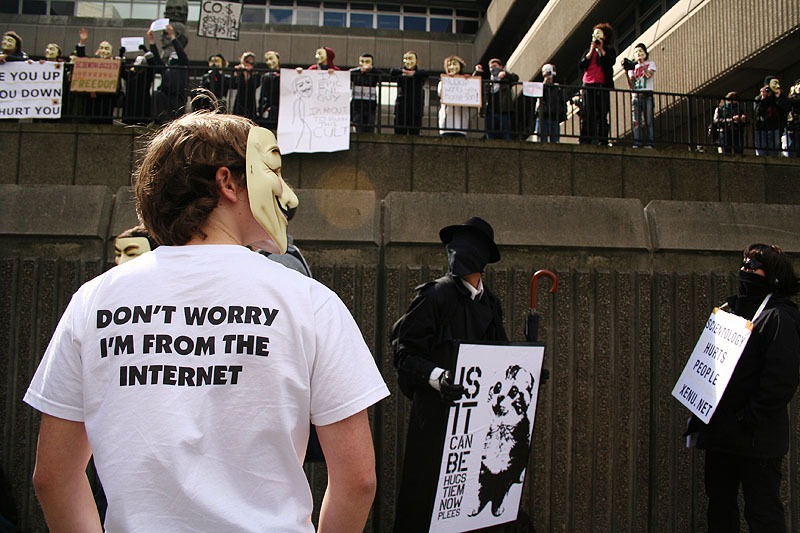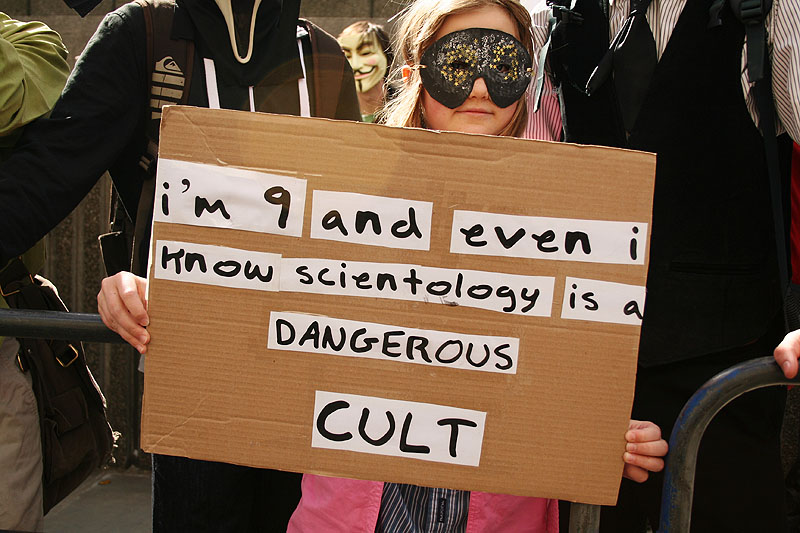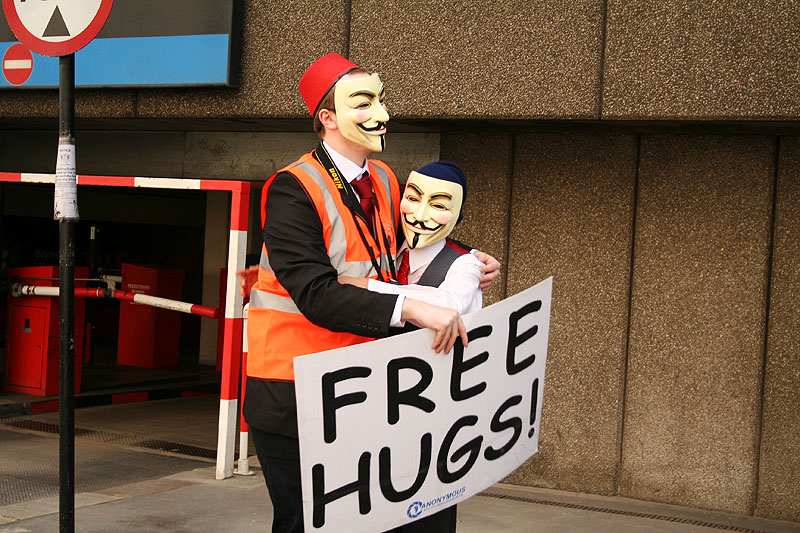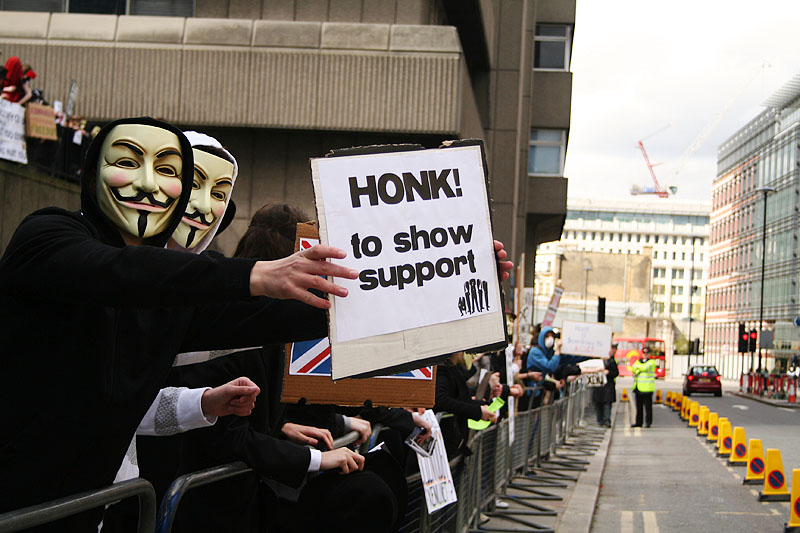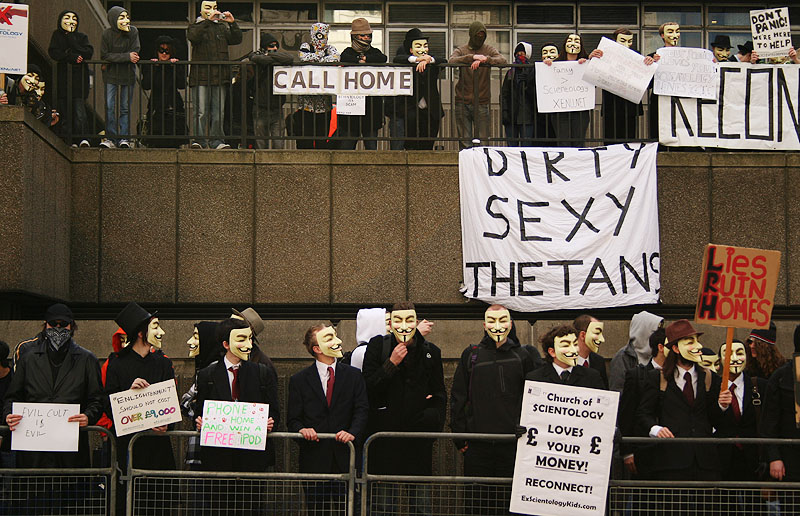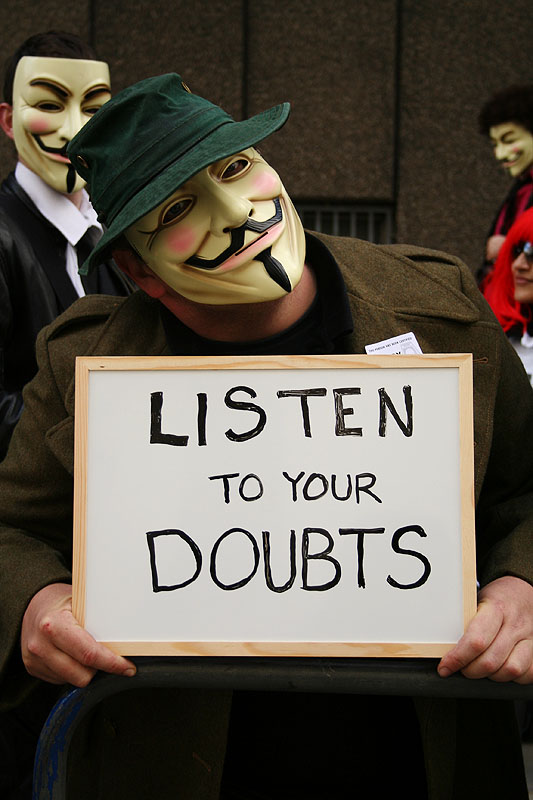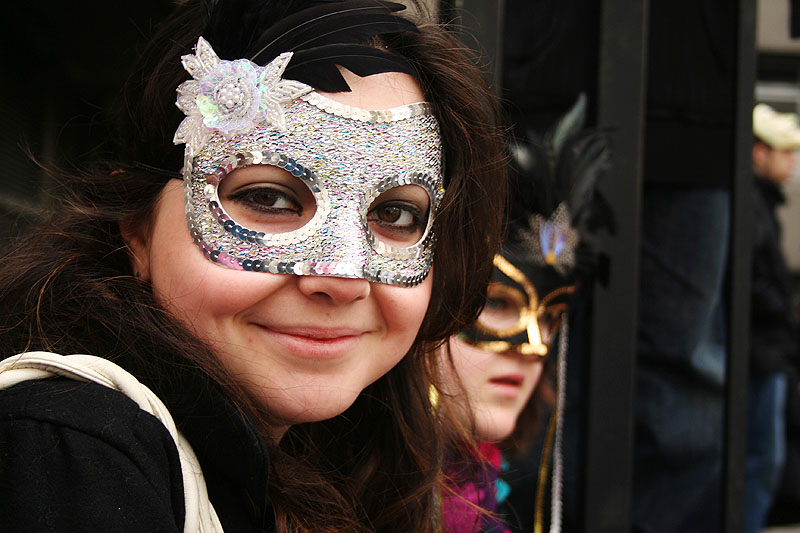 Check out the old school stereo. Ace.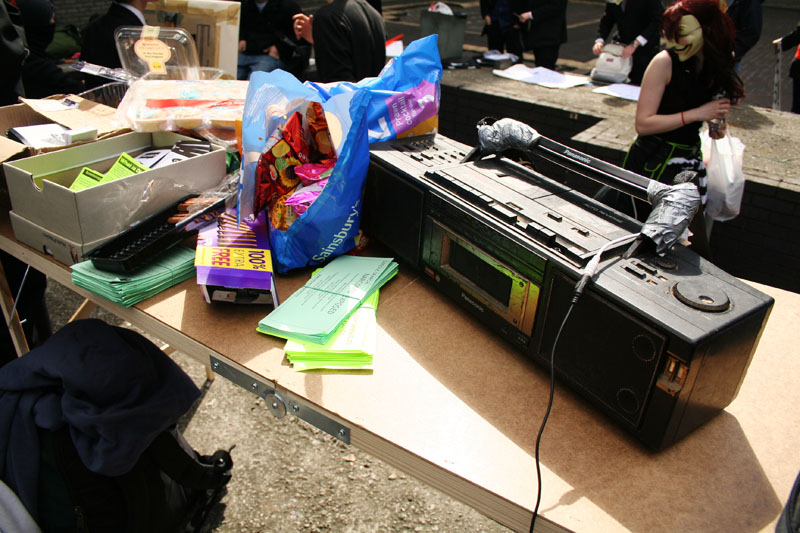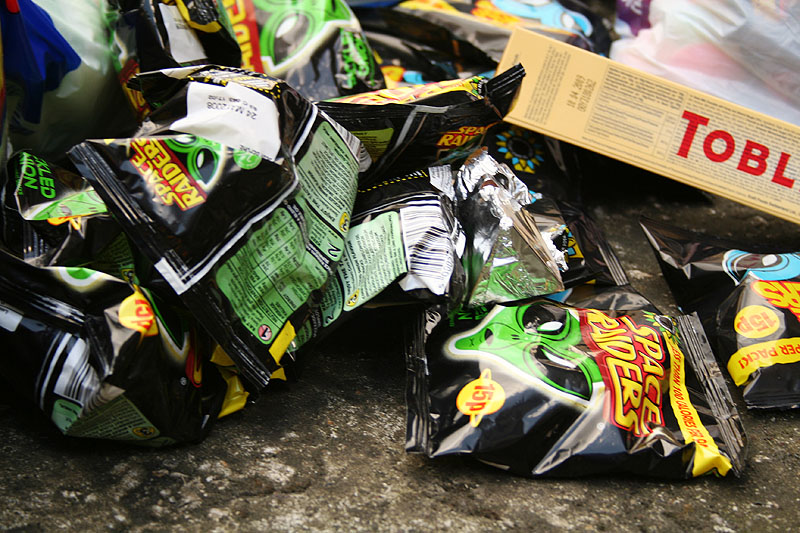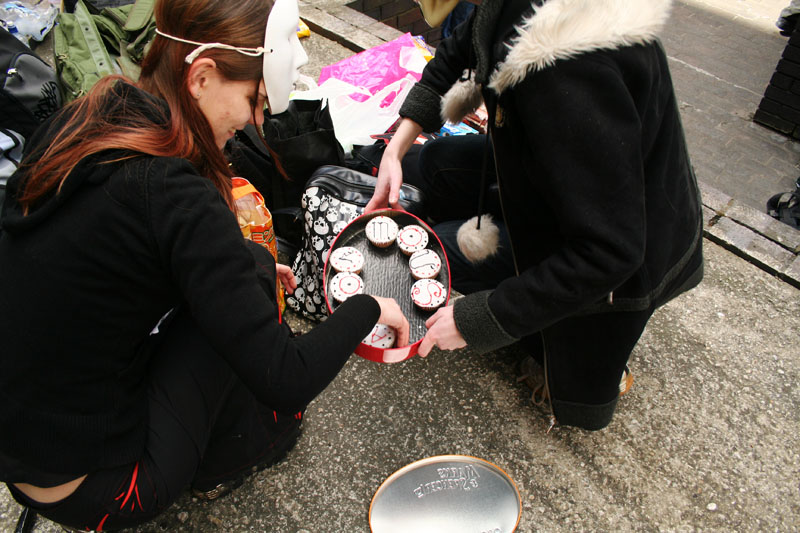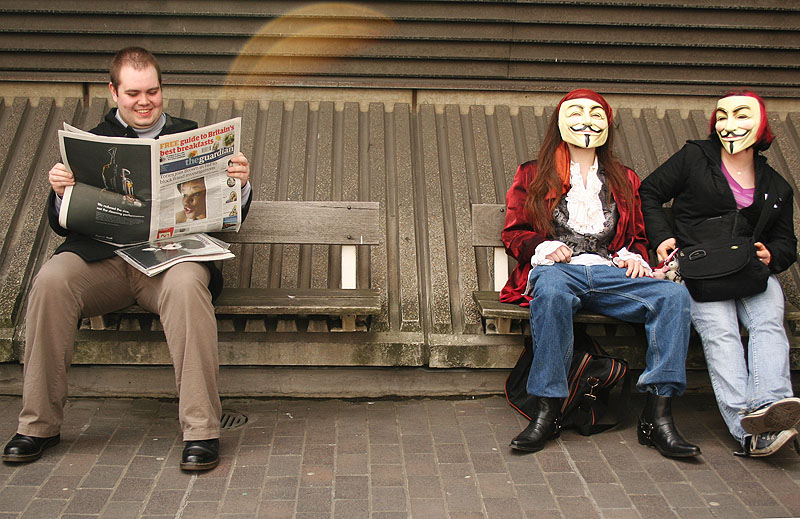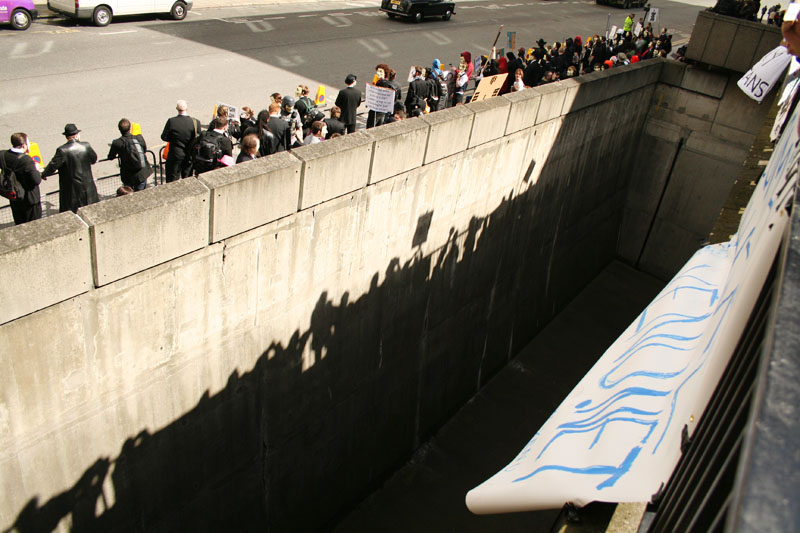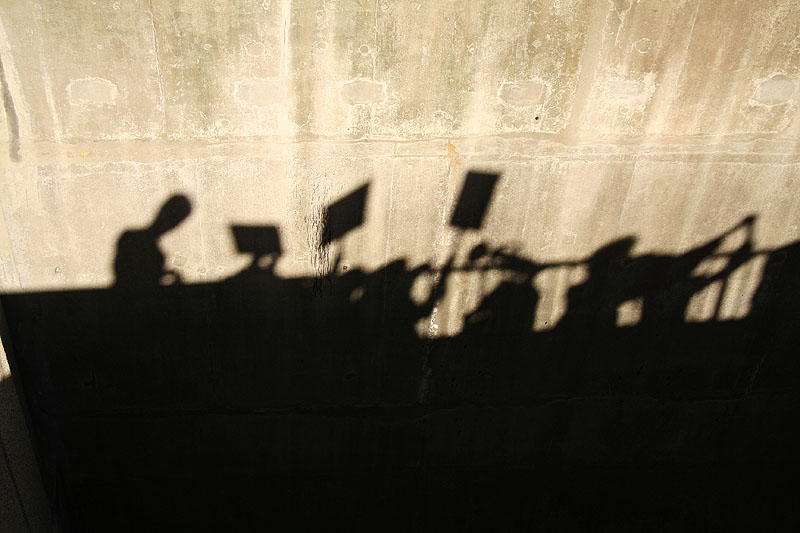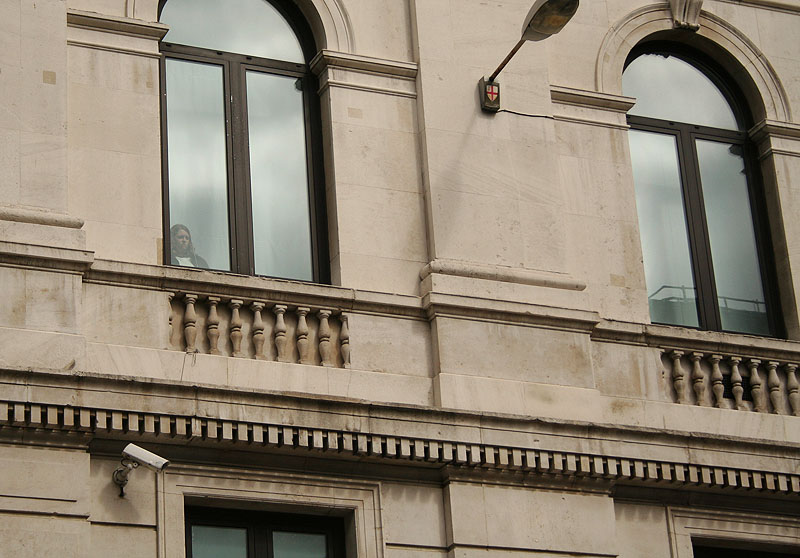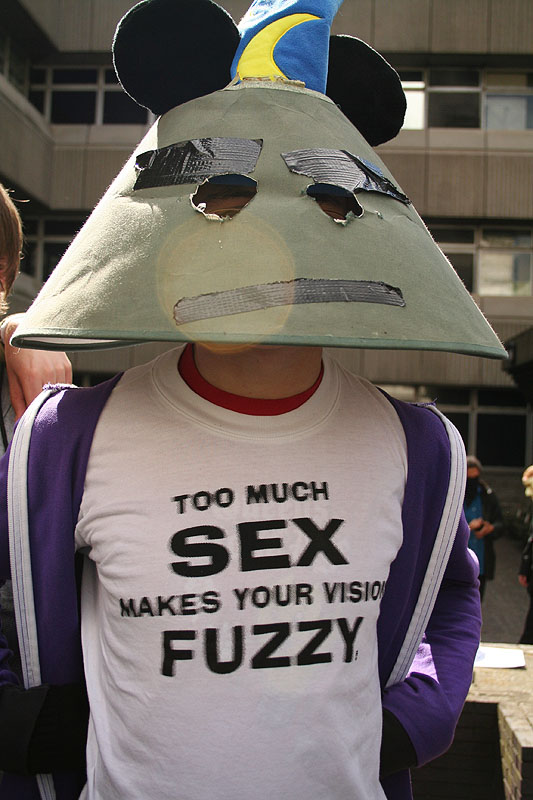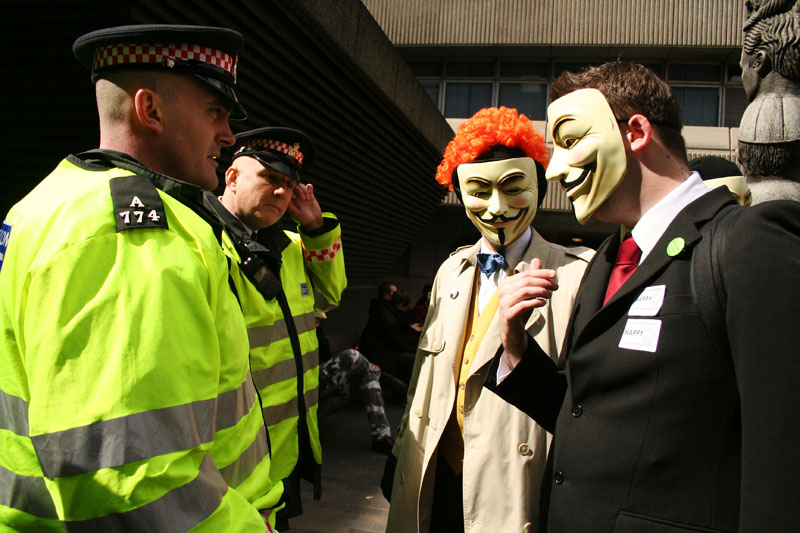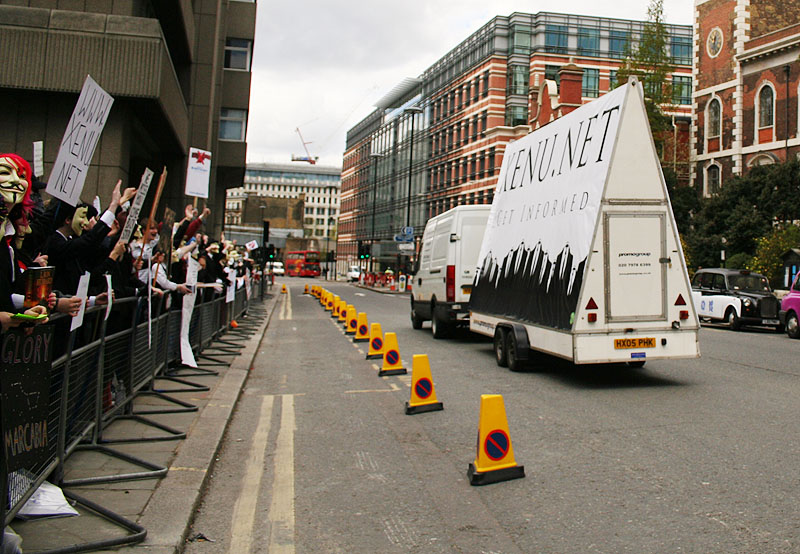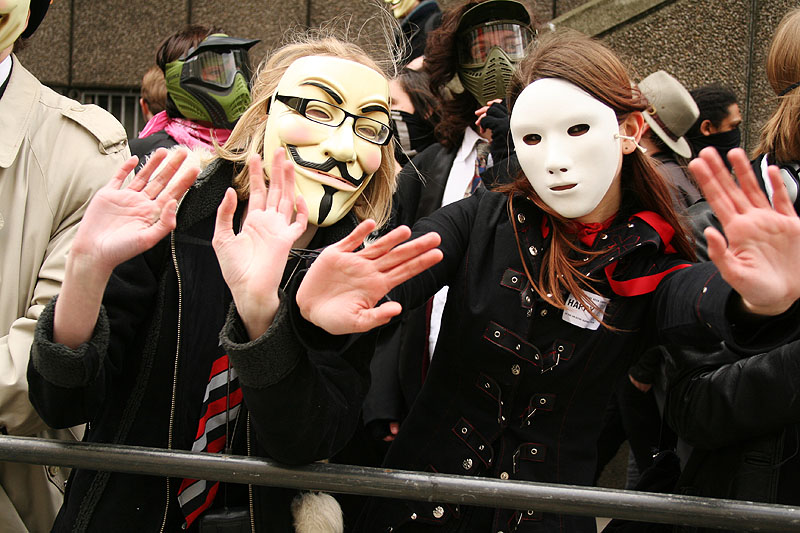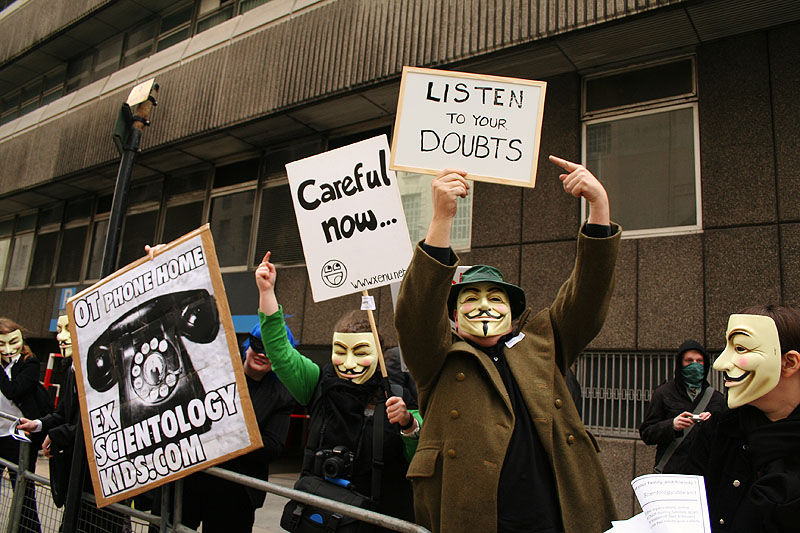 The friendly policeman from last month's protest was back!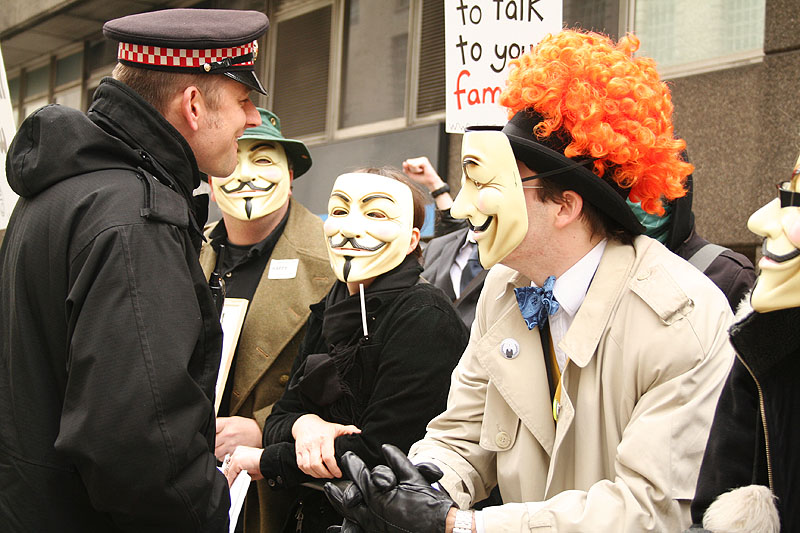 He told me he'd also had a look at my website and would look out for the new pictures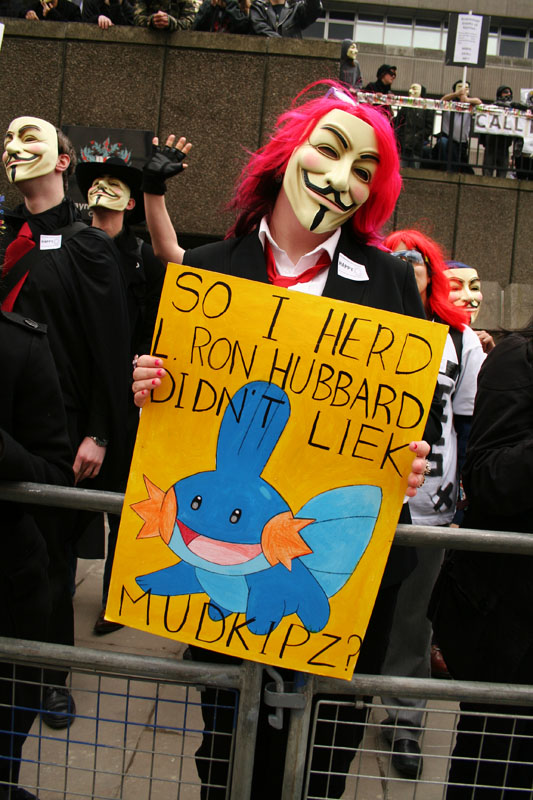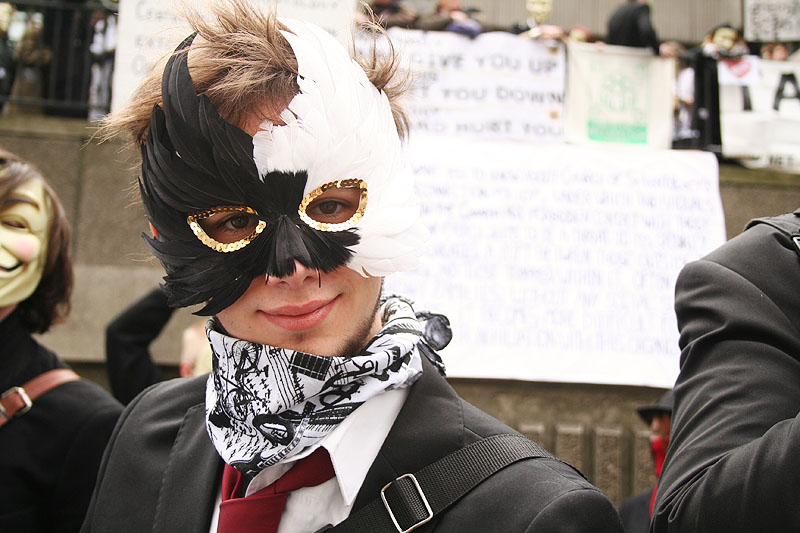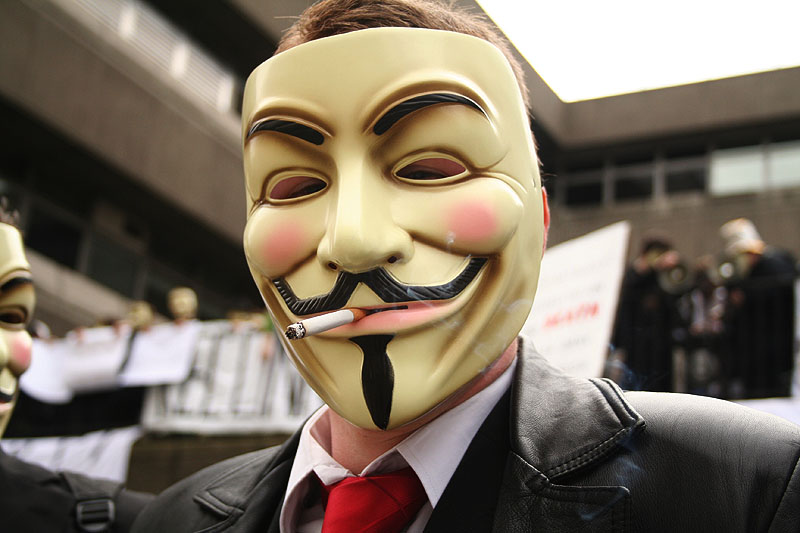 It must be quite hard smoking through that tiny gap in the mask.. for some reason it amused me.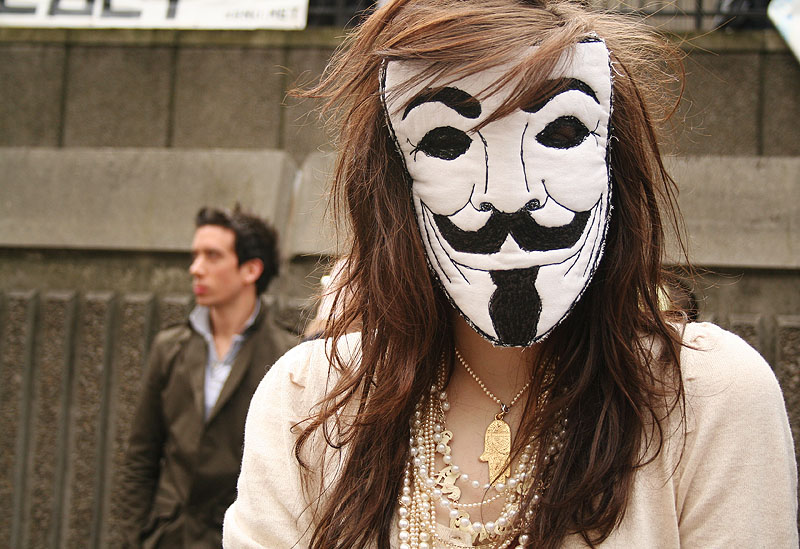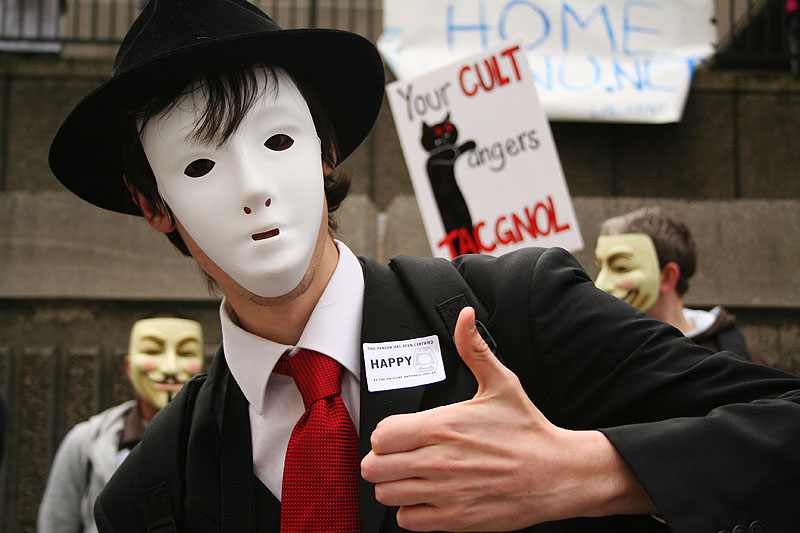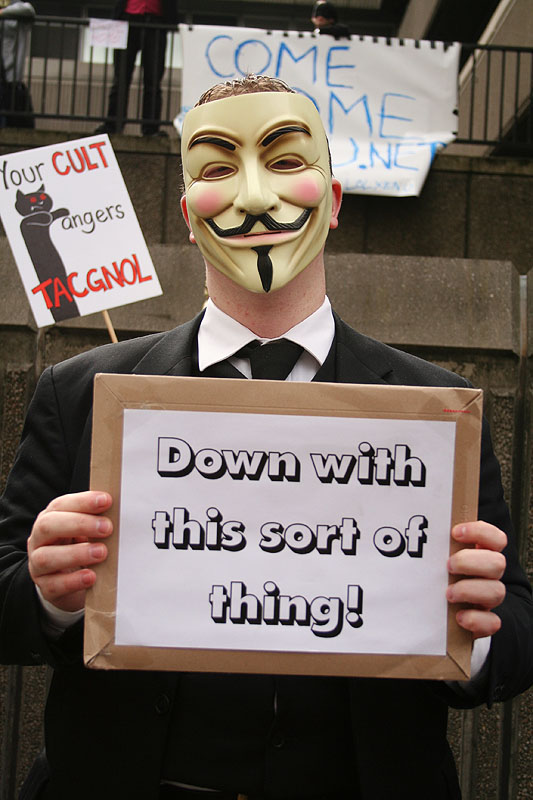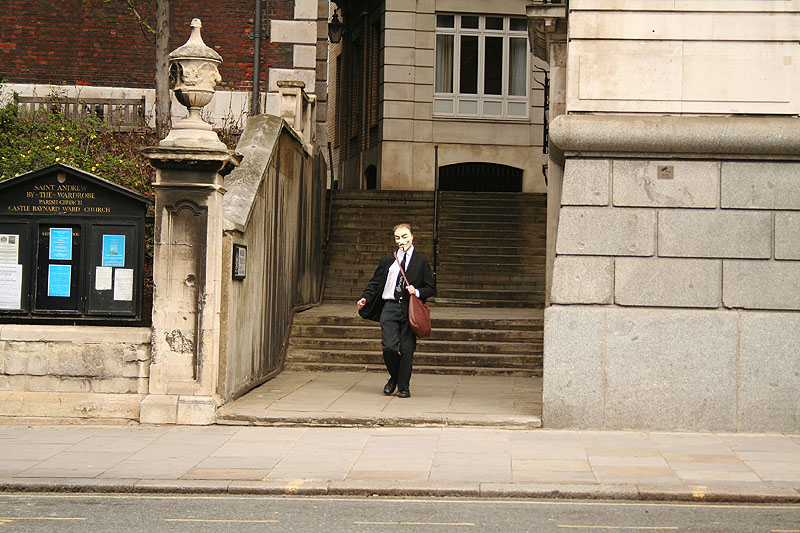 So that's it from Operation Reconnect. I only stayed for a short while so I'm not sure whether the turnout was just as big as last time. When I left, people were still arriving.
I still haven't seen any newspaper coverage of the events. I had an interesting conversation with a very friendly Reuters photographer who happened to be passing by the protest and who took some pictures. I asked whether he reckoned they would be used, and why mainstream news organisations in the UK hadn't given the protests much publicity, and he said that although the demonstration was colourful and different, it probably wasn't particularly high on the news agenda, and that if a Scientology celebrity was in town, then it might be something more newsworthy.
It has just been pointed out to me that one of his shots was used in today's Guardian newspaper. Perhaps it was just a case of a professional photographer picking up on the events?
In any case, another demonstration is scheduled for May. It seems as though Anonymous have no intention of backing down anytime soon.
—–